Okinawa is one of Japan's best places, offering various activities and attractions for tourists. As the largest island in Okinawa Prefecture, encompassing Naha City—the capital of Okinawa, it offers exposure to the rich Ryukyu Kingdom history, vibrant sub-tropical cultures, scenic beaches, and numerous exhilarating activities.
Best Things to Do on the Island of Okinawa
If you plan your trip to Okinawa, remember that the best time to visit is between October and May. During these months, the weather is comfortable for exploring outdoor attractions and participating in activities such as snorkeling and diving.
Okinawa offers an array of fun things, including water sports like snorkeling, diving, and surfing, owing to its rich marine life. Another unique experience is whale watching during winter (January through March). Ferries or organized cruises provide this amazing opportunity.
Planning your trip to Okinawa can be overwhelming, given its multiple islands and attractions spread across them. The recommended plan would be to stay at Naha City on Okinawa Honto while taking day trips around other top locations. If you want crystal-clear beaches, go for Kume Island; for dense wildlife and seclusion – Iriomote is the place.
Okinawa World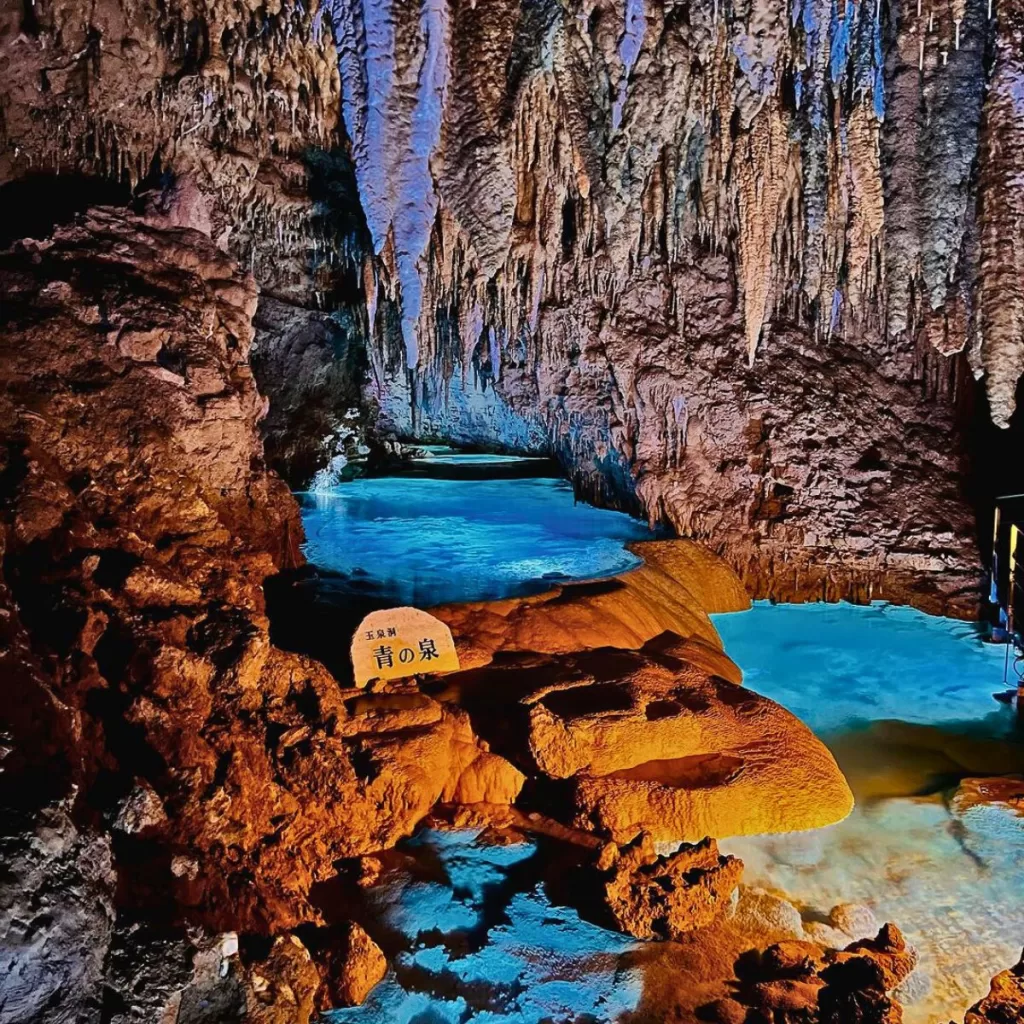 Okinawa World is a theme park representing the cultural spectrum of the entire Okinawa Prefecture. Located on the southern part of Okinawa Island near Naha City, it encapsulates three main attractions: Habu Park, Kingdom Village Park, and Gyokusendo Cave.
The Kingdom Village Park is an authentic representation of old Ryukyu village life in Okinawa. Gyokusendo Cave—the longest limestone cave in Okinawa—offers an impressive network of stalactites and stalagmites. And finally, Habu Park houses an assortment of venomous habu snakes native to Okinawa. With its rich culture and range of thrilling experiences, visiting Okinawa World is one of the top things to do during your trip.
At this theme park, experience Okinawan heritage through cave exploring, craft demonstrations, and habu snake shows. Take a boat through the vast Gyokusendo limestone caves decorated with stalactites and stalagmites. See master artisans make textiles, pottery, glass, and more at the recreated traditional village. The Habu Snake Institute lets you safely observe Japan's poisonous native habu snakes. Take advantage of the Eisa dance shows with Okinawan music and costumes. Okinawa World provides an interactive insight into distinctive island customs.
---
Ishigaki Island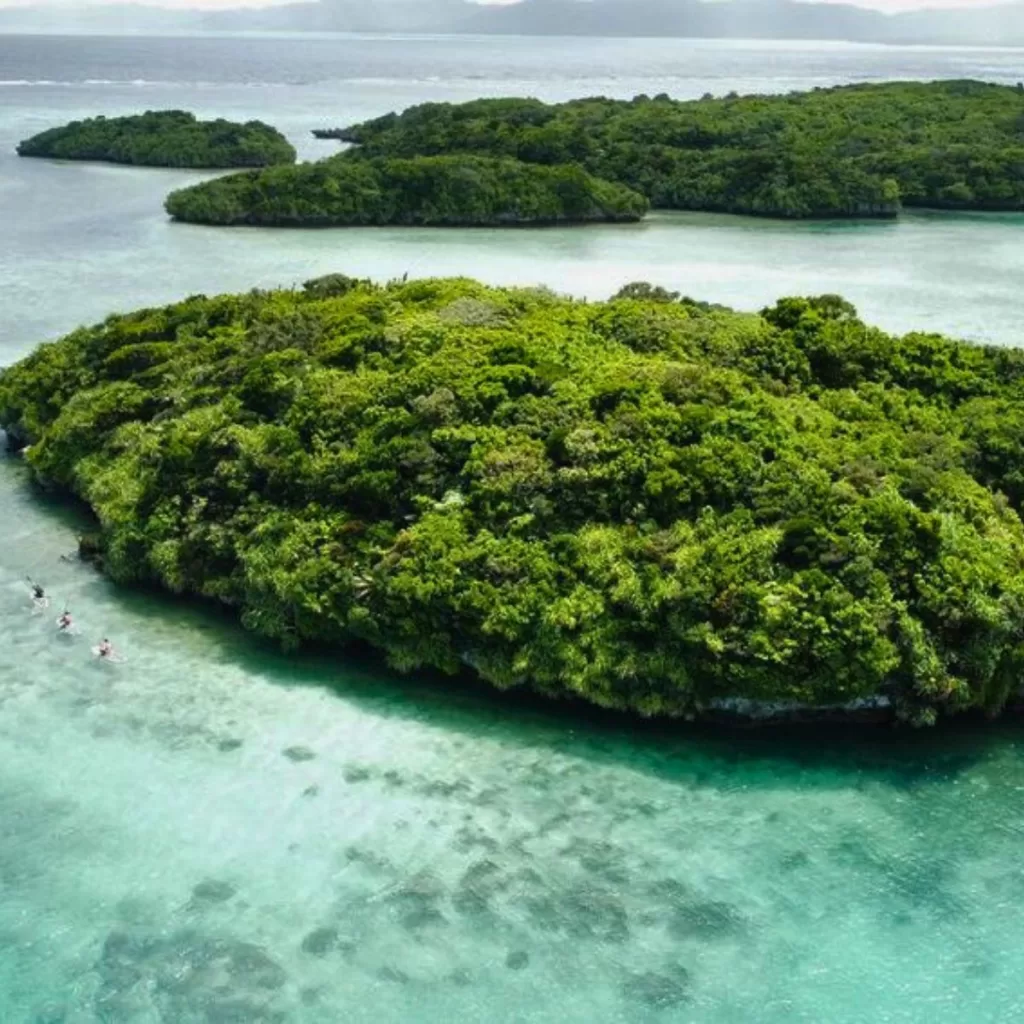 Ishigaki Island is known for gorgeous beaches, and arrays of water activities – snorkeling and diving among coral reefs are the most popular. This island also offers brilliant stargazing opportunities owing to minimal city light interference.
As part of the Yaeyama Islands – the westernmost point of Japan located south of the main island – Ishigaki presents a different world from the rest of Japan.
---
Taketomi Island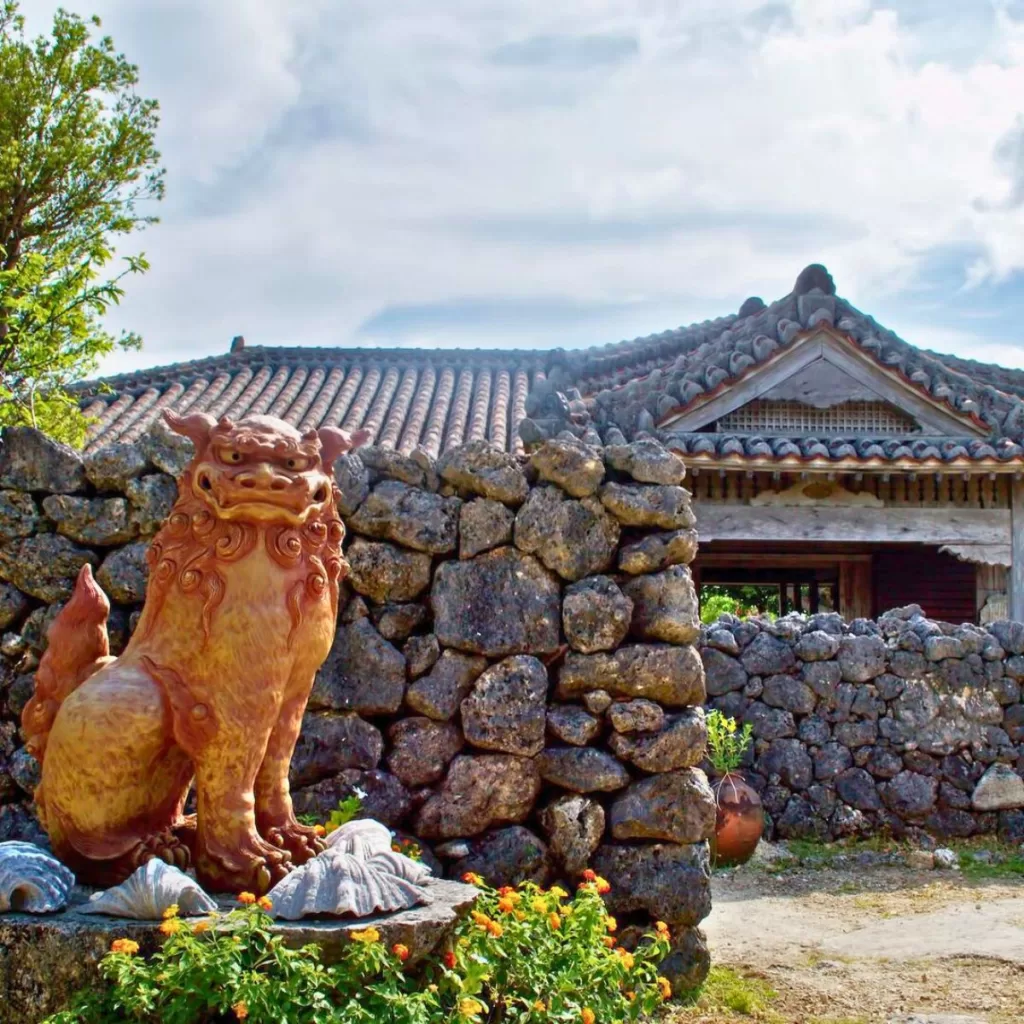 Only a 10-minute ferry ride away from Ishigaki Island, Taketomi Island provides a traditional atmosphere with well-preserved Ryukyu village architecture.
The island is also renowned for its beautiful beaches that feature star-shaped sand. Riding a traditional buffalo cart around the island is one of the top activities here.
---
Iriomote Island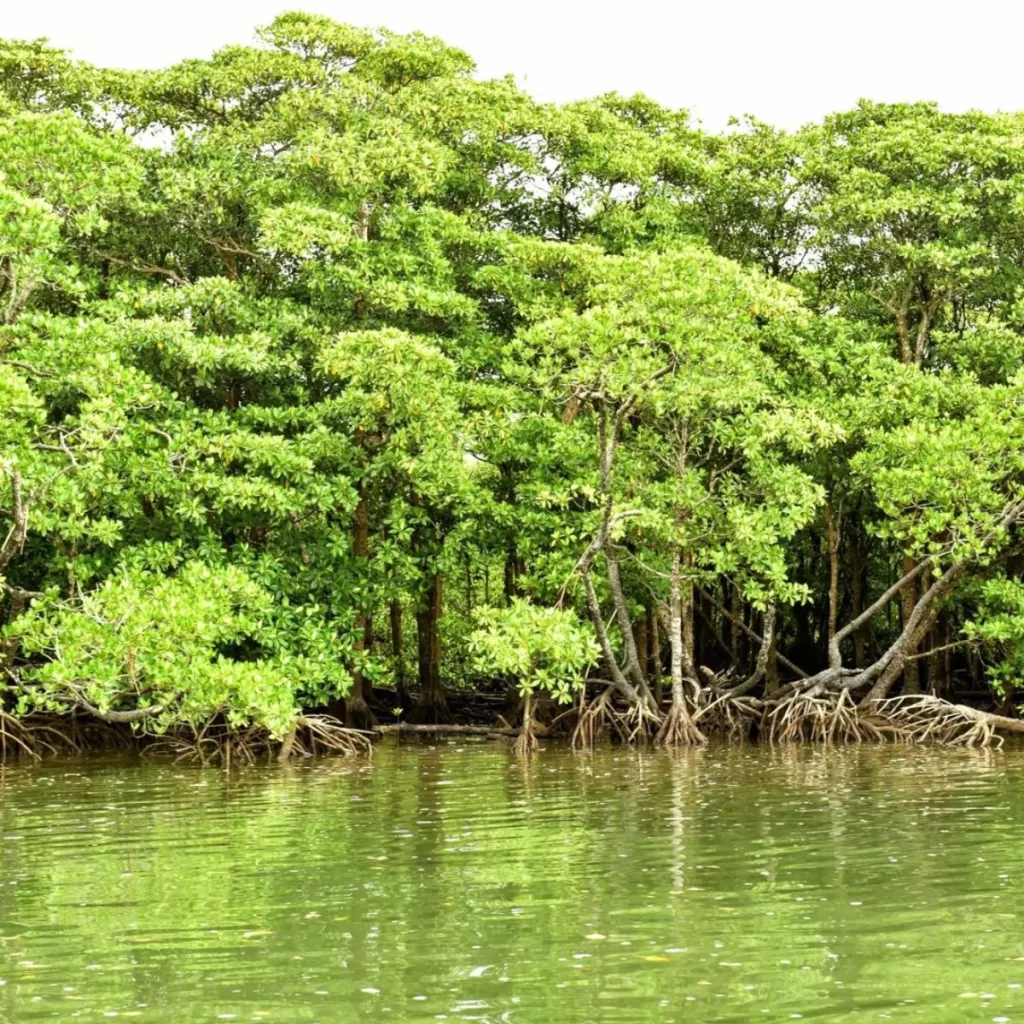 Iriomote, part of the Yaeyama Islands, is one of Japan's most secluded islands. Around 90% of it is covered with jungle and mangrove forests, hosting several endemic species.
Activities in Iriomote include jungle trekking, canoeing, waterfall exploring, and wildlife spotting. It remains largely untouched by heavy tourism, making it a significant destination on your Okinawa bucket list.
---
Kume Island
Kume Island is known for its exceptional beaches and high-grade textiles called Kumejima Tsumugi, recognized by Michelin Green Guide Japan.
A visit to the tatami mat workshops to observe the making of Kumejima Tsumugi is one of the best things to do here.
---
Okinawa Honto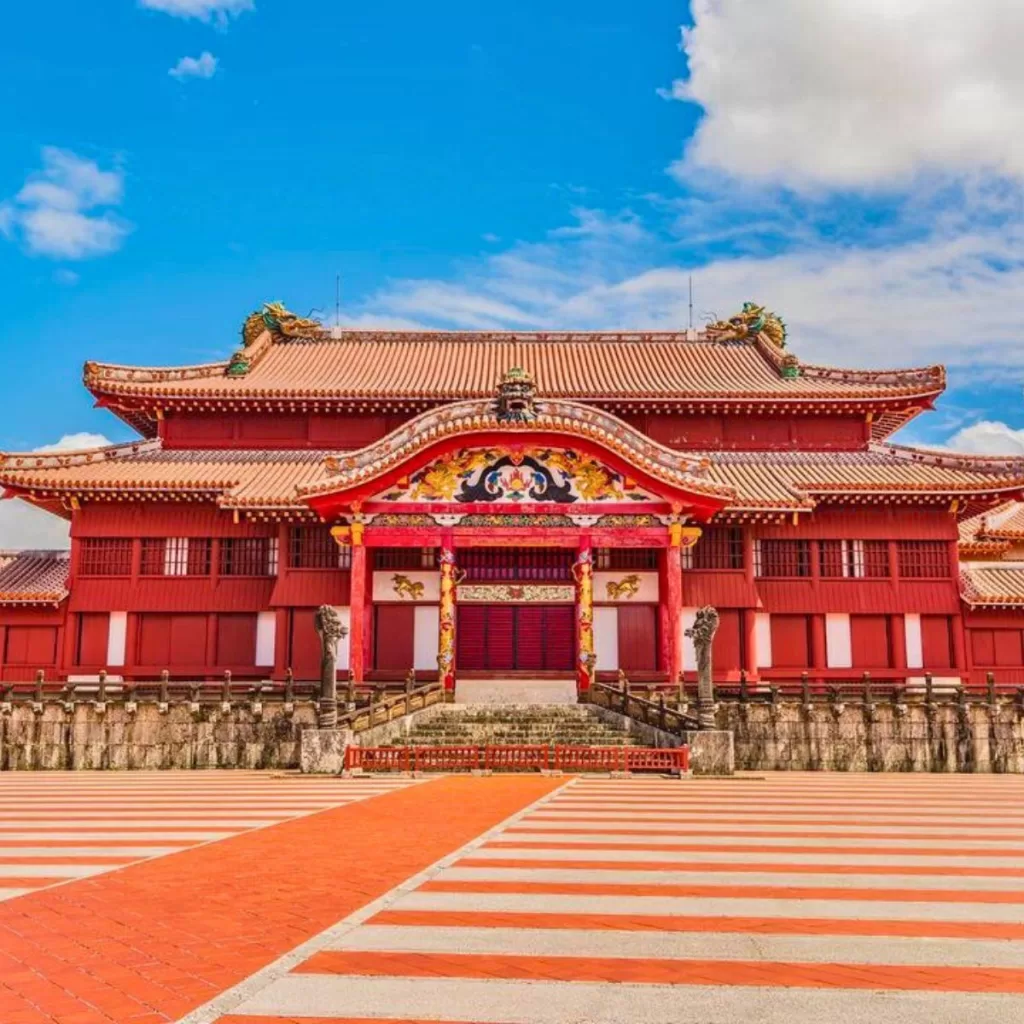 Okinawa Honto is the largest and most populous island in Okinawa Prefecture. With Naha as its capital city, it houses many historical sites relatable to the Battle of Okinawa 1945. A visit to Shuri Castle – previously the royal palace belonging to the Ryukyu Kingdom or wandering around Kokusai Dori (International Street), filled with shops and eats, are among the top things to explore around Okinawa Honto.
Shuri Castle (297 words) This UNESCO World Heritage site was once the palace and political center of the Ryukyu Kingdom. Walk along the detailed ramparts and see the traditionally styled Chinese-influenced architecture. Admire artifacts like court costumes, crowns, and thrones that convey the kingdom's prosperity. Try on robes and take photos in the regal throne room. Though mostly reconstructed after WWII, the new Shuri Castle authentically revives the grandeur of this historic palace.
---
Churaumi Aquarium
Okinawa's world-class aquarium lets you observe an amazing diversity of marine life. The tank of whale sharks and manta rays swimming overhead in the main tank is unforgettable. See creatures from tropical reefs to the deep sea through acrylic tunnels, touch pools, and 360-degree tanks.
Special shows feature dolphins, manatees, and sea turtles in action. Visit at night to see many exhibits illuminated with magical lighting. With over 80 tanks exhibiting Okinawa's bountiful waters, Churaumi Aquarium is a must-see.
---
Nakijin Castle Ruins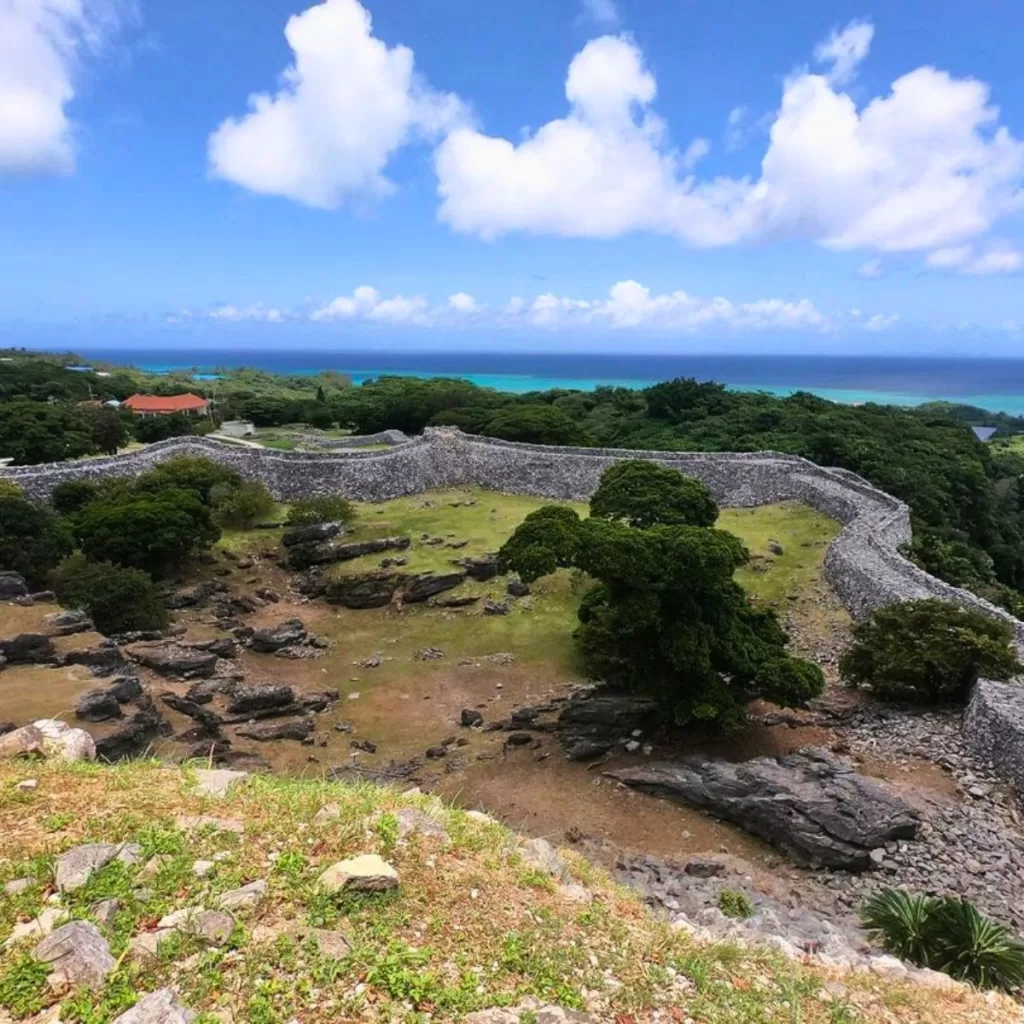 Once a massive fortress and political center, the ruins of Nakijin Castle transport you back to the Ryukyu Kingdom era. Walk through the intricate stonework and foundations of palace buildings, aided by reconstructed models that help imagine the former grandeur.
Nearby is the Nakijin Village, where traditional homes and workshops demonstrate traditional Okinawan life and crafts. The castle's hilltop location also provides panoramic views over northern Okinawa's landscape.
---
Kokusai Dori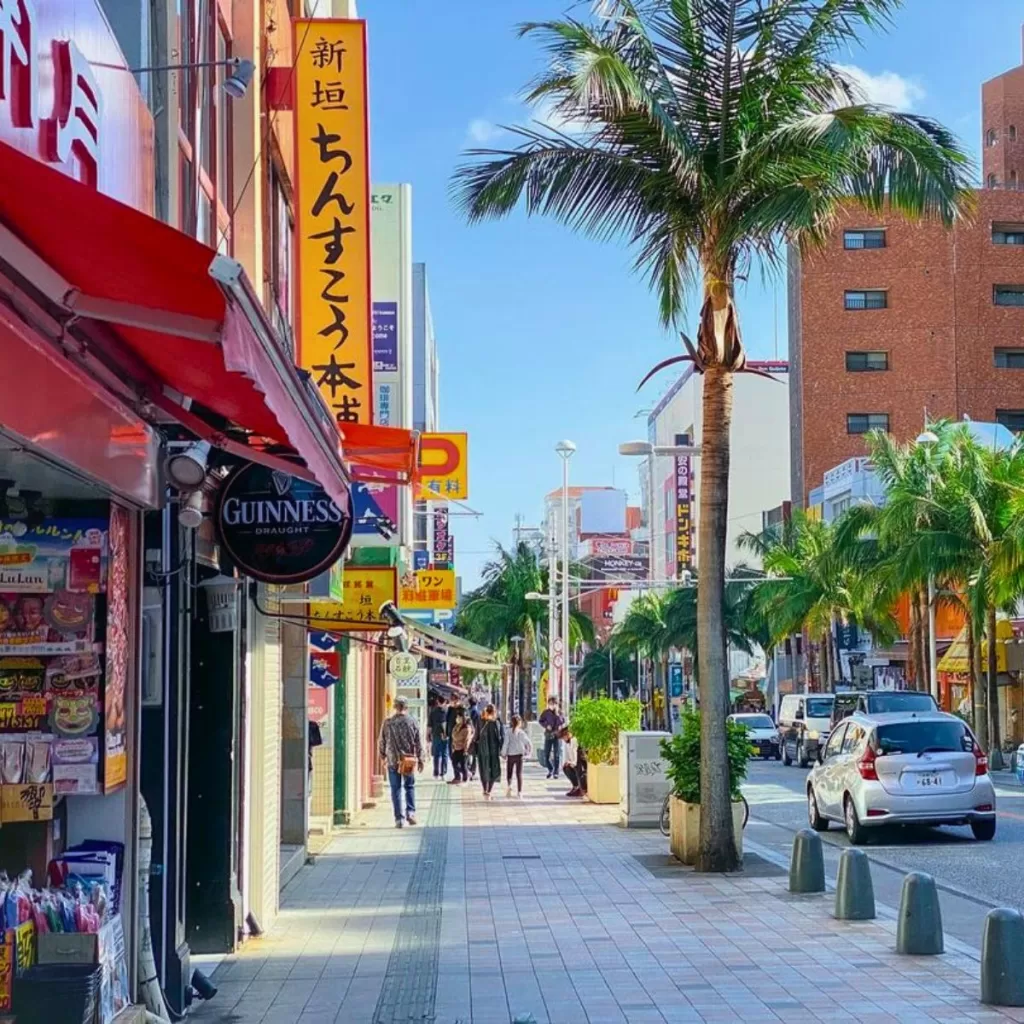 The "International Street" in central Naha connects the historical Shuri district to the harbourfront. It's a lively, mile-long stretch with restaurants, shops, bars, and cultural sites. Stop by the Okinawa Prefectural Museum to learn about the island's history and geography.
See temples like the lacquered wood Shurijo Castle and the multicolored Tera no Okimiya. Grab an icy cone of the Okinawan signature dessert, blue seal ice cream. With its entertainment, dining, and sightseeing mix, Kokusai Dori is a perfect taste of Naha.
---
Ryukyu Mura Village
You can get hands-on with Okinawan culture at this living history museum just outside Naha. Traditional thatched roof houses display local arts like textile weaving and dyeing, glassblowing, and pottery. Dance and musical performances occur throughout the day on an outdoor stage.
Try your hand at Eisa drumming, Sanshinko shamisen playing, or sugarcane juicing. Knowledgeable English-speaking guides provide context on daily Ryukyu life. Ryukyu Mura brings Okinawa's past to life with its immersive workshops and shows.
---
Okinawa Peace Memorial
Learn about Okinawa's complex 20th-century history at this memorial museum focused on WWII and the Battle of Okinawa. Hear firsthand accounts and see artifacts from those who endured the 1945 land battle that destroyed much of the island.
An evocative relief sculpture conveys the suffering and grief of those lost. Walk through the surrounding Memorial Park's pathways and cenotaphs inscribed with the names of those killed. As a poignant reminder of the tragedies of war, this museum educates visitors in the hopes of promoting lasting peace.
---
Cape Manzamo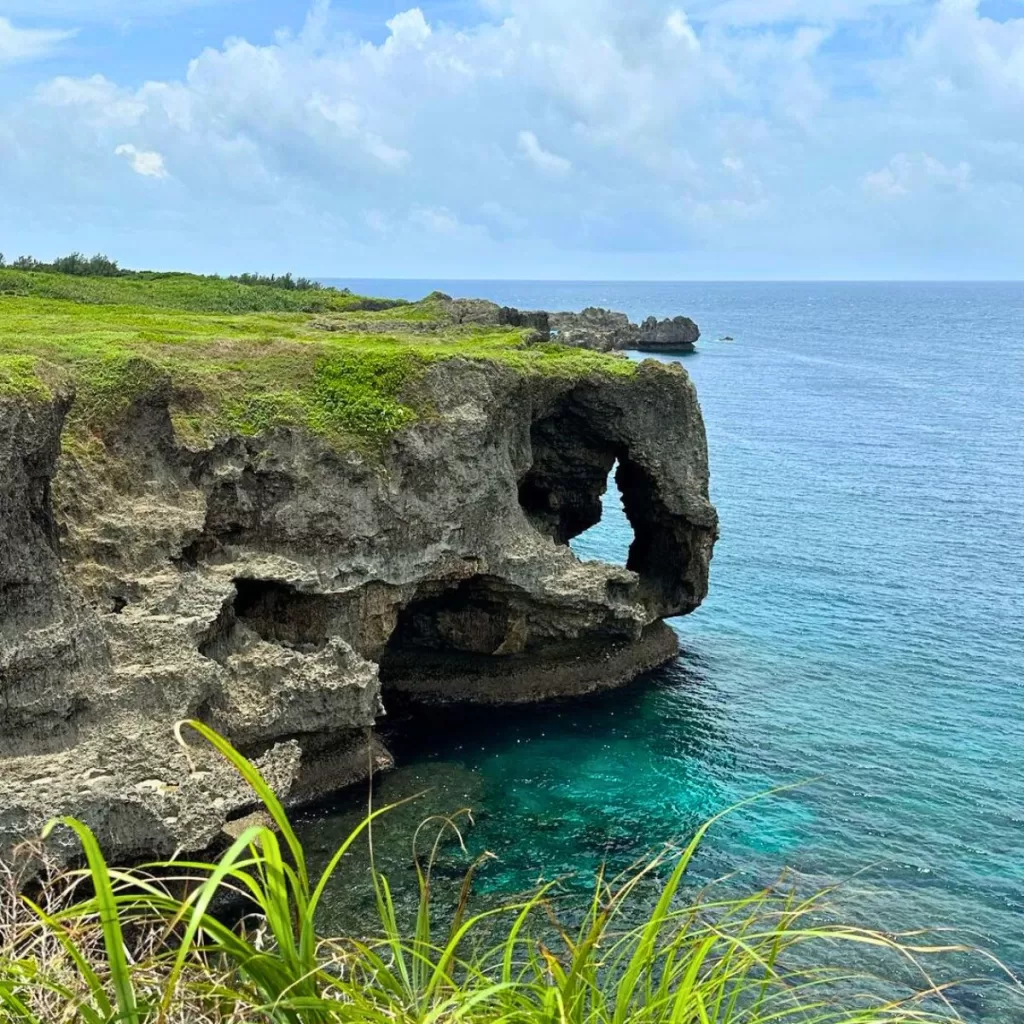 On Okinawa's northern tip, this national park showcases scenic jagged cliffs meeting bright blue waters. Paths lead around the edge of the cape to viewing platforms perfect for admiring the panorama. Look for coral in the crystal clear tidal pools below.
Nearby spots like the iconic Elephant Rock add to the natural drama. The cape is especially lovely at sunset when the cliffs glow orange, and the ocean reflects the color. Cape Manzano is among Okinawa's most beautiful destinations for landscape photographers and nature lovers.
---
Shikinaen Garden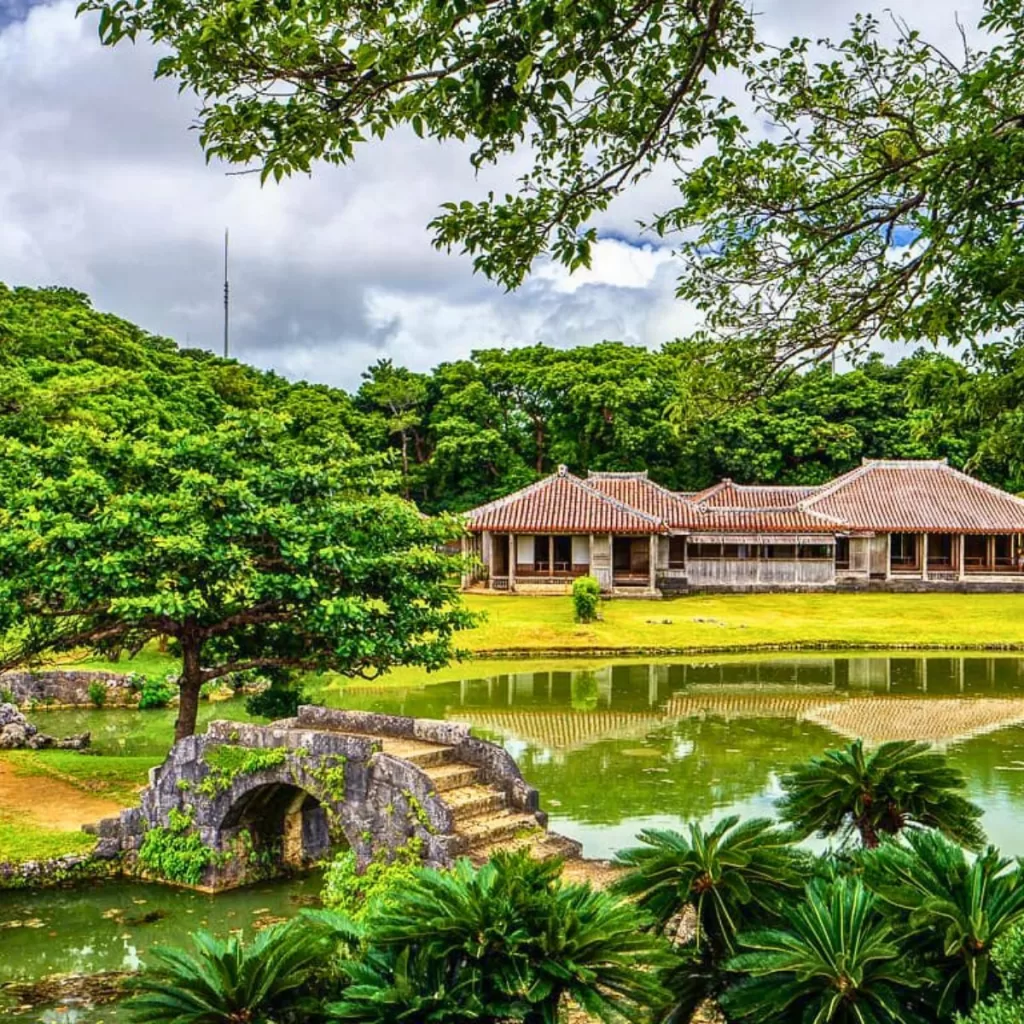 Originally part of a villa belonging to the Ryukyu royal family, these sprawling garden grounds provide a scenic and historic oasis in Naha. Moss-covered stones, pine trees, and a large pond reflect classic Ryukyu design.
The sturdy stone walls enclosing the space once protected the gardens from typhoons. Stop by the traditional-style Rakuhoku Residence on site for green tea. With its harmonious landscapes and artifacts of a past era, Shikinaen offers cultural insight into natural tranquility.
---
Nakagusuku Castle Ruins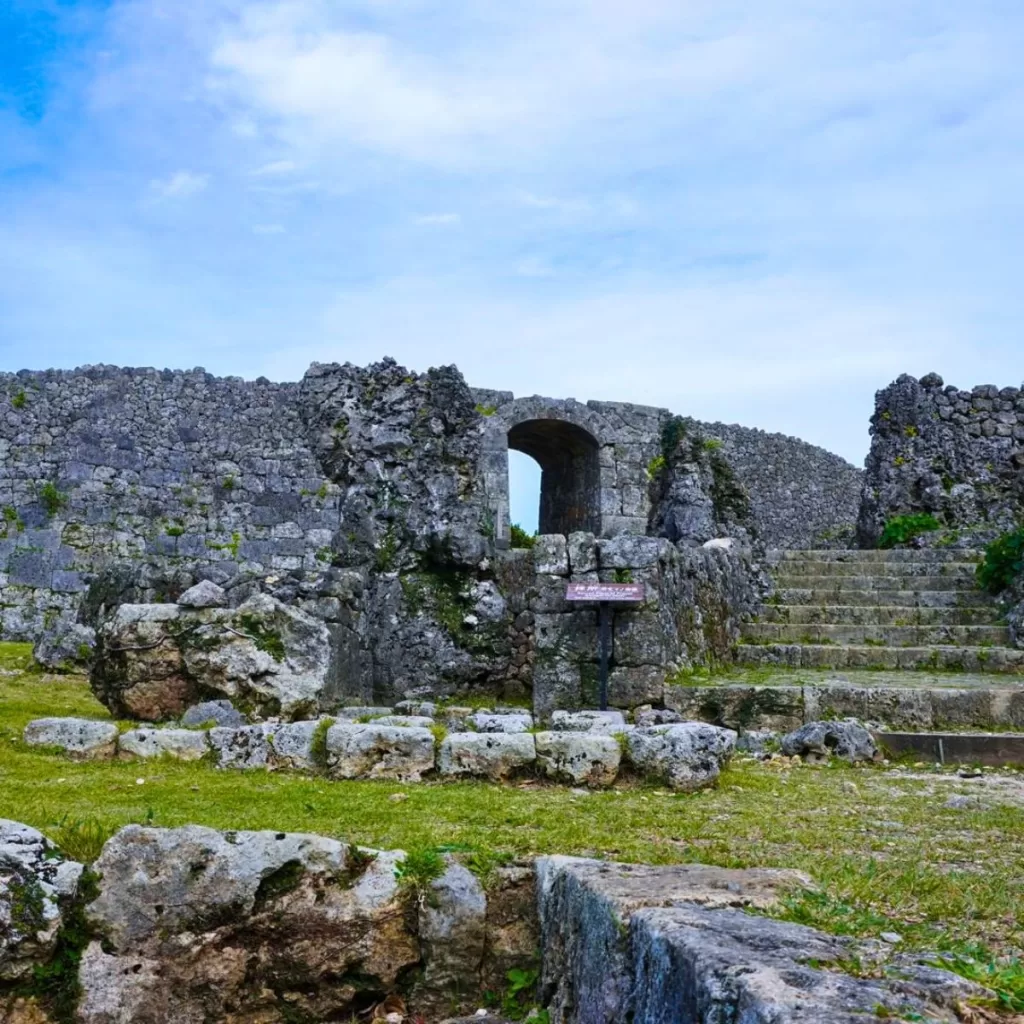 A UNESCO World Heritage Site, the ruins of the massive Nakagusuku Castle are one of Okinawa's most impressive historical sites. Dating to the 15th-century reign of King Sho Hashi, the castle's imposing curved walls and watchtowers stand intact against a panoramic Pacific Ocean backdrop. Walk through the fortress remains and climb up to the best views from the top.
Nearby caves once housed soldiers and weapons. For an encounter with Okinawa's feudal past amid spectacular seaside scenery, Nakagusku Castle is a must-visit.
---
Katsuren Castle Ruins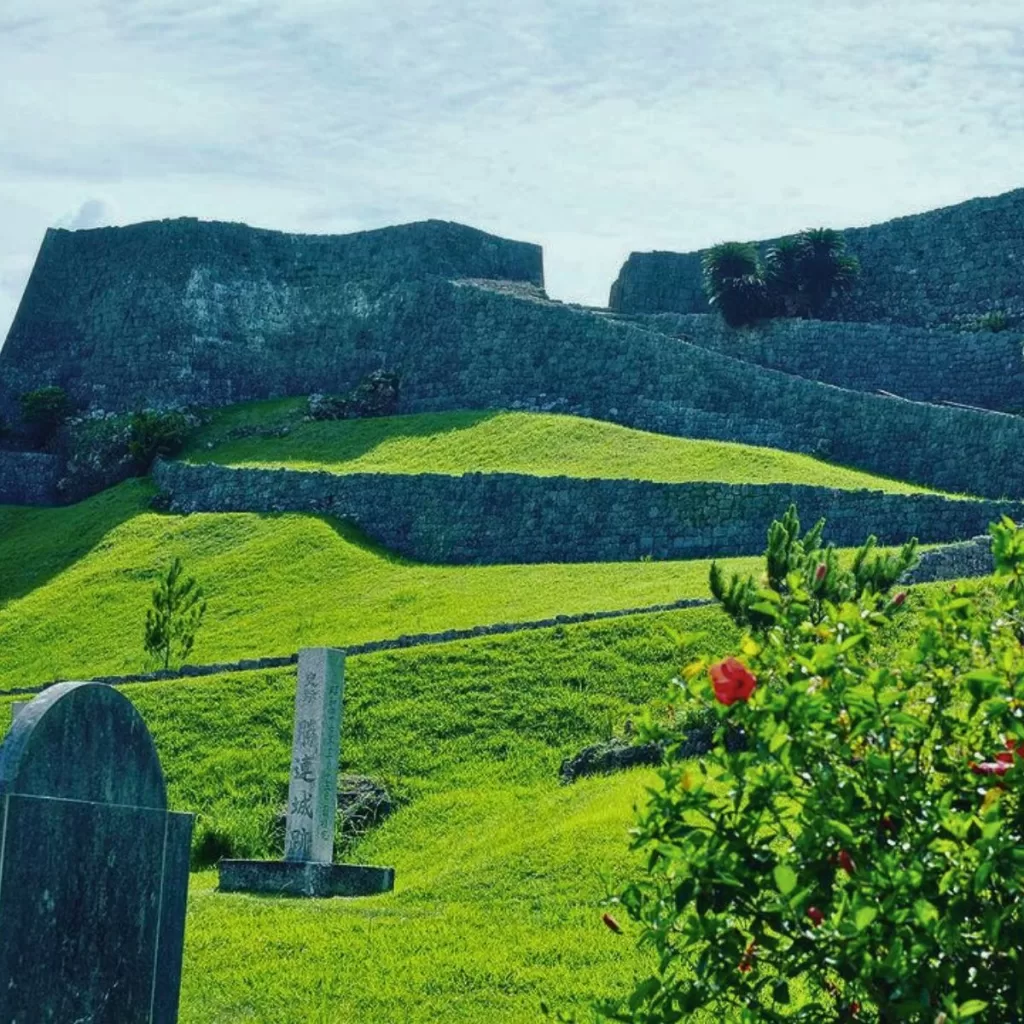 Built atop a limestone cliff overlooking the Pacific, these castle ruins capture Okinawa's strategic military past. Walk over uneven cobblestones through ancient gates and walls constructed in the 14th century from coral harvested nearby. Climb the highest lookout points for views of the crashing waves and rugged coastline that made this stronghold vital.
Displays map out the original castle town layout and military leadership hierarchies. To ponder Okinawa's complex history amid exquisite seaside landscapes, contemplate the ruins of mighty Katsuren Castle.
---
Naha City Traditional Arts & Crafts Center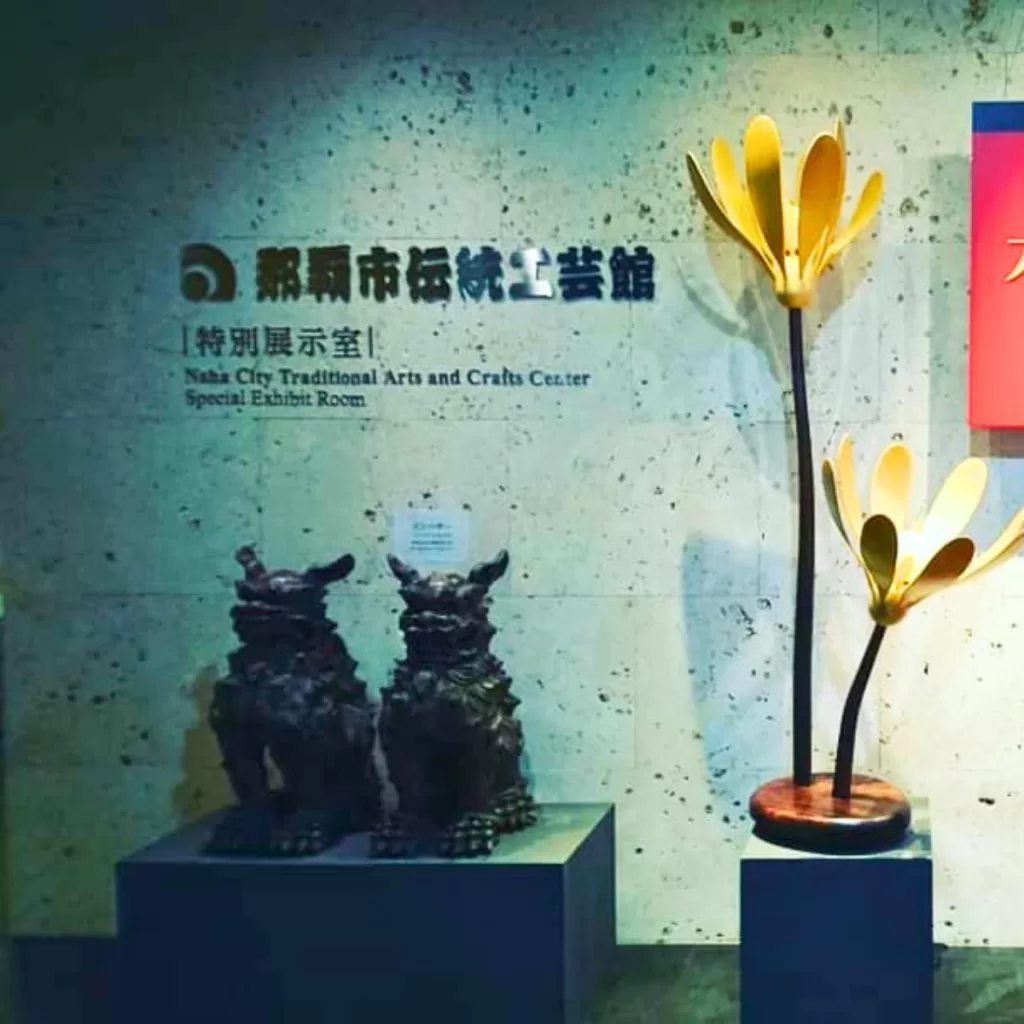 Watch masters demonstrate traditional Okinawan fine arts at this center, promoting local handicrafts. Try weaving an intricate minsa cloth belt on a waist loom. Next, design your own dyed textile through Eisa stencil printing. See the meticulous steps of lacquerware and pottery creation or shaping clay into a fiery shisha lion statue. The gift shop has beautiful works available as high-quality souvenirs. Immersing yourself in ancient artistic practices, the Traditional Arts & Crafts Center provides firsthand cultural learning.
---
Okinawa Prefectural Museum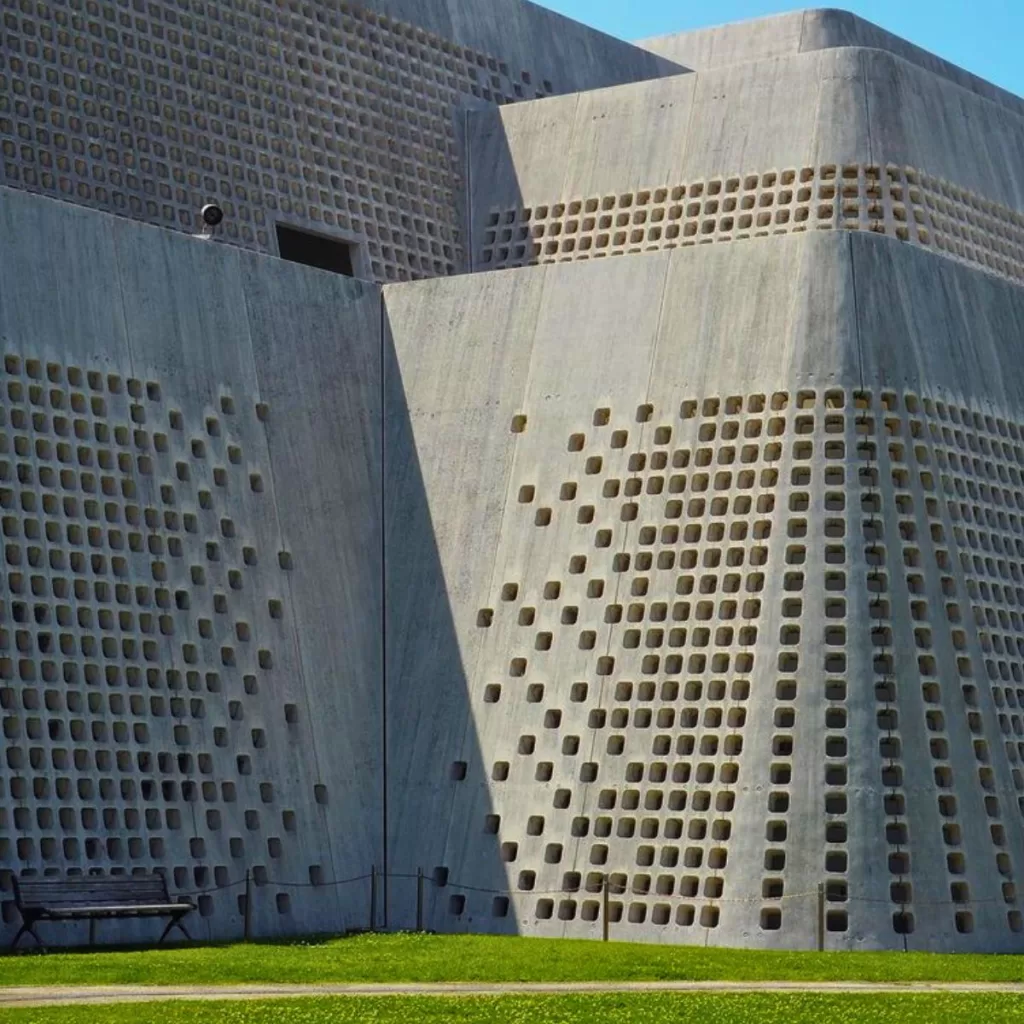 Gain a greater appreciation for Okinawa's history and natural environments at this extensive museum. Life-sized exhibits recreate traditional Okinawan homes and workshops illustrating daily life. See artifacts from shell-covered chieftain coffins to tablets written in verse.
Detailed habitat dioramas explain the diversity of native species inhabiting Okinawa's small yet ecologically varied landscape. With multiple galleries covering cultural customs, politics, natural sciences, and biodiversity, this museum provides context on the Ryukyu's past and present.
---
Okinawa Fruit Land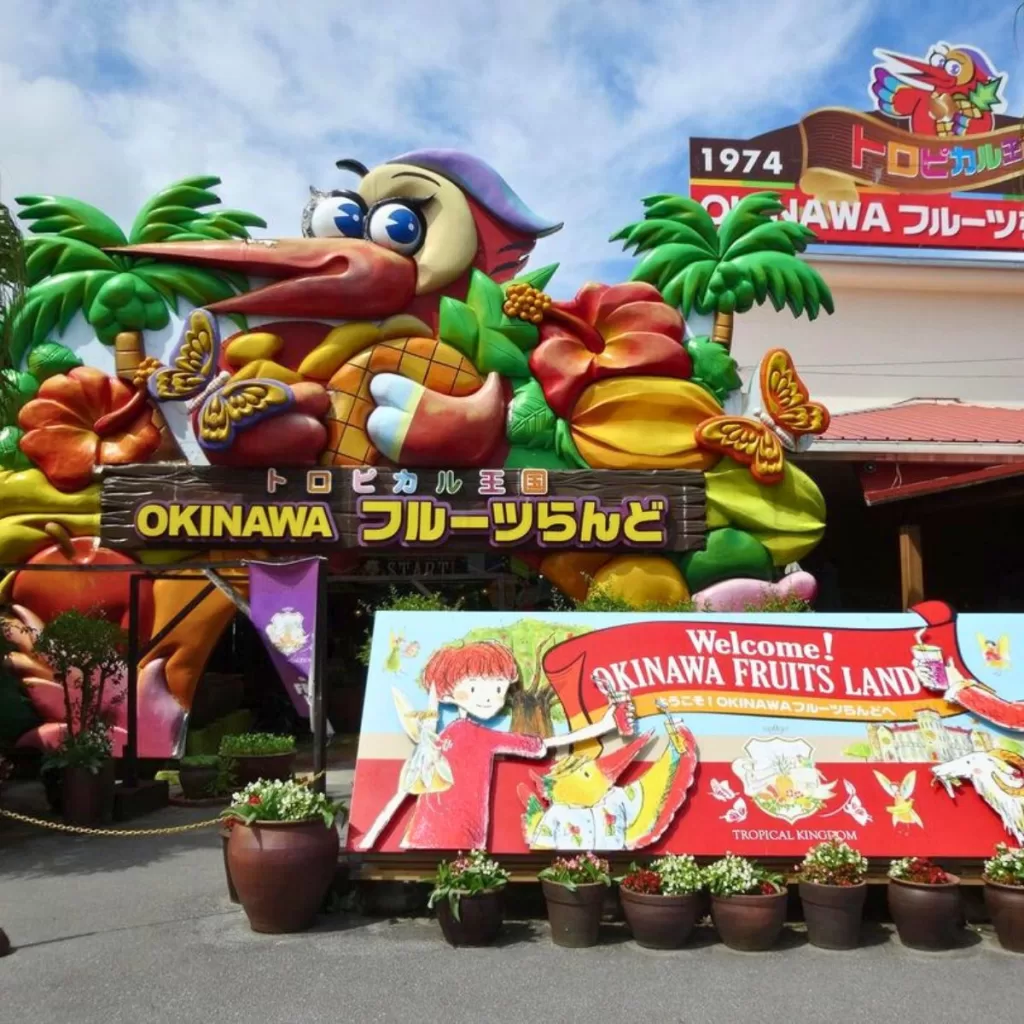 At this expansive fruit farm and leisure park, learn firsthand about Okinawa's bountiful tropical produce through fruit picking, animal interactions, and shows. Pick your pineapples, papayas, guava, mangos, and exotic variants unique to Okinawa.
Feed barnyard animals at the petting zoo before seeing performances like Eisa dancing and a martial arts show. With its combination of education, fruit collecting, and entertainment, Okinawa Fruit Land offers family-friendly discovery and fun.