Fussa Firefly Festival
In June, the Fussa Firefly Festival is one of the Tokyo Events in June that attracts visitors worldwide to see the beautiful fireflies that light up the Tamagawa River.
Every year, the outlying suburb of Fussa, located an hour west of Tokyo, reincarnates one of Japan's classic summer scenes with its annual firefly festival. This year, on its 54th anniversary, the event will be held at Hotaru Park, which sits gracefully on the banks of Tamagawa in Mid-June 2024.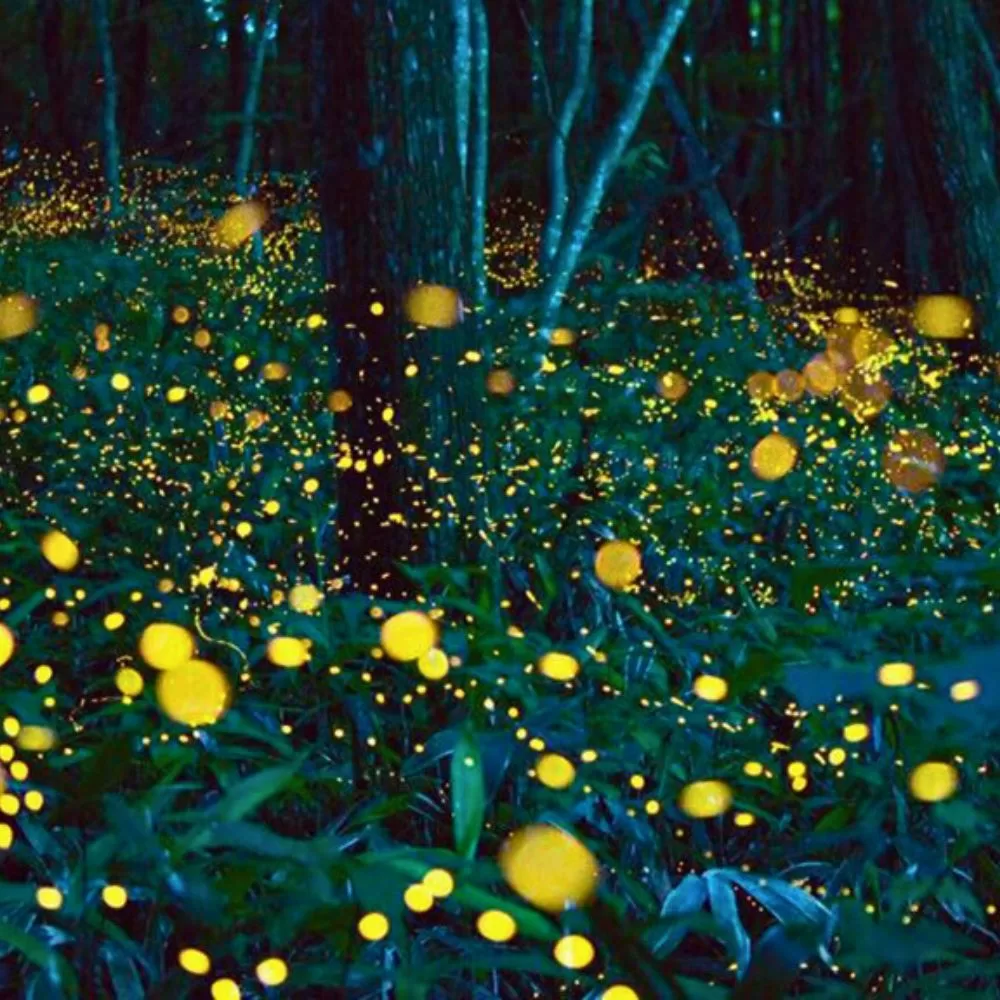 Approximately 500 fireflies: Luciola type, mostly nurtured by residents, will be released, evoking a fantasy-like ambiance as they dance through the sky. Seeing these luminous bugs glowing in mid-air is a spectacle to behold.
After enjoying the Fussa Firefly Festival, you can head to Sanno Matsuri to experience a different side of Tokyo's culture. While the Fussa Firefly Festival is a great way to experience the city's natural beauty, Sanno Matsuri is a great way to experience the city's traditional culture.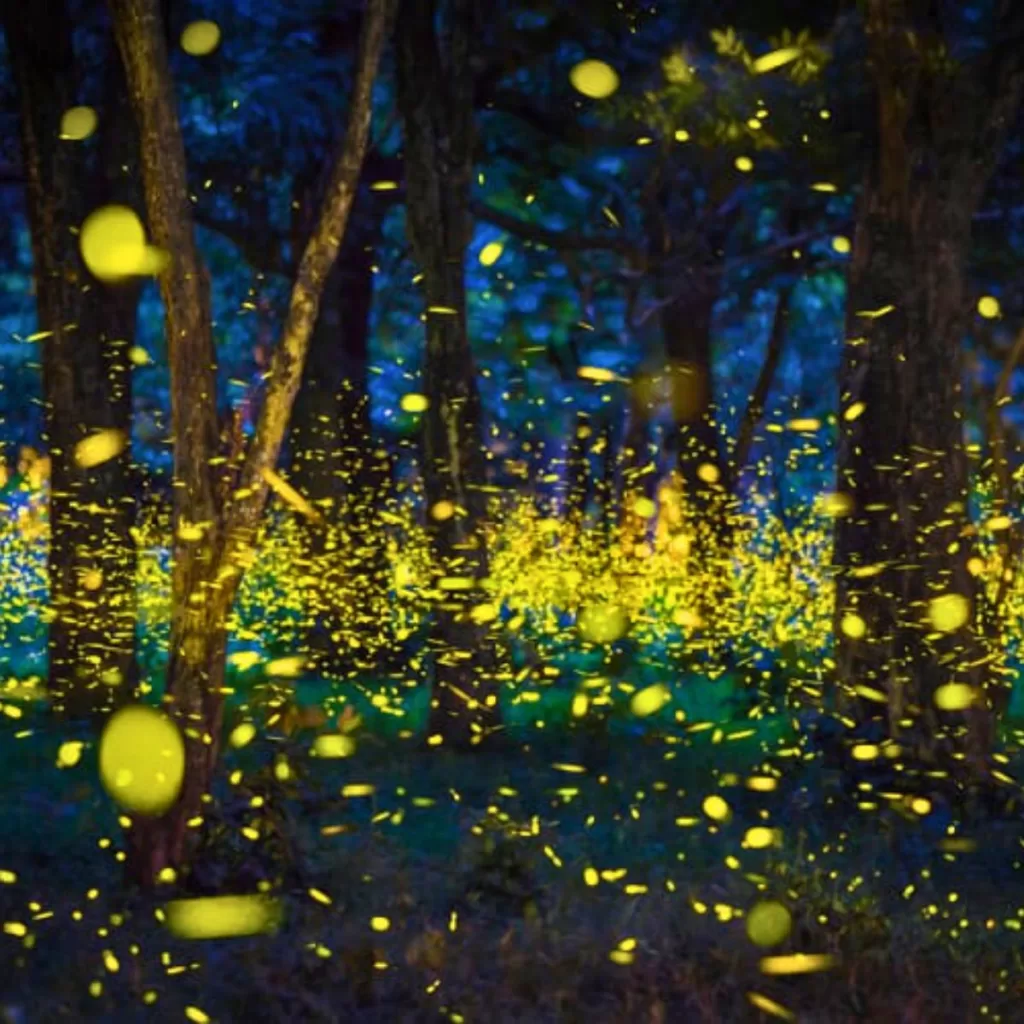 Viewing the Fireflies: Best Time and Pointers
The optimal time to witness these shining creatures in their fullest display is between 20:00 and 22:00. However, early arrival would be beneficial, considering that the event wraps up an hour before at 21:00.
Remember that this is a popular event among locals and tourists, so it can get crowded quickly. This also brings up an issue with parking space availability. Hence, participants are encouraged to take the train to Fussa Station and enjoy a leisurely walk toward the park to immerse themselves in the radiant beauty of summer fully.
Entertainment Beyond Fireflies
The festival serves more than just a meet-and-greet with fireflies; it hosts numerous street stalls and food kiosks, adding vibrancy to the celebration. Visitors can look forward to tasting various Japanese delicacies while enjoying nature's glow show.
Not just that but attendees can take pleasure from various stage performances as part of the event's entertainment package. Performances include traditional eisa taiko drumming and yosakoi suran dance forms to enrich visitors' cultural experience during this glowing evening.
As one of Tokyo's famous firefly gatherings hosted by Fussa City, it must be mentioned that this celebration is accessible even for folks staying a bit farther in Tokyo; it's merely an hour's rapid train ride away from Shinjuku Station. Thus, encouraging even more tourism to this yearly spectacle.
Being an anticipated happening on the Fussa calendar, remember to arrive before sundown so you can secure a good viewing spot. Make sure your early summer evenings become more captivating with an unforgettable visit to the Fussa Firefly Festival.