Tokyo Events in June 2024
| Date | Name | Category |
| --- | --- | --- |
| Early-Mid June 2024 | Sanno Matsuri | Festival |
| Mid-June 2024 | Fussa Firefly Festival | Festival |
| Early June 2024 | Vietnam Festival 2024 | Festival |
| Early June 2024 | Hibiya Music Festival | Music Festival |
| June 9-11, 2024 | Tsukiji Shishi Matsuri (Lion Dance Festival) | Festival |
Sanno Matsuri: Spectacular Parade and Cultural Heritage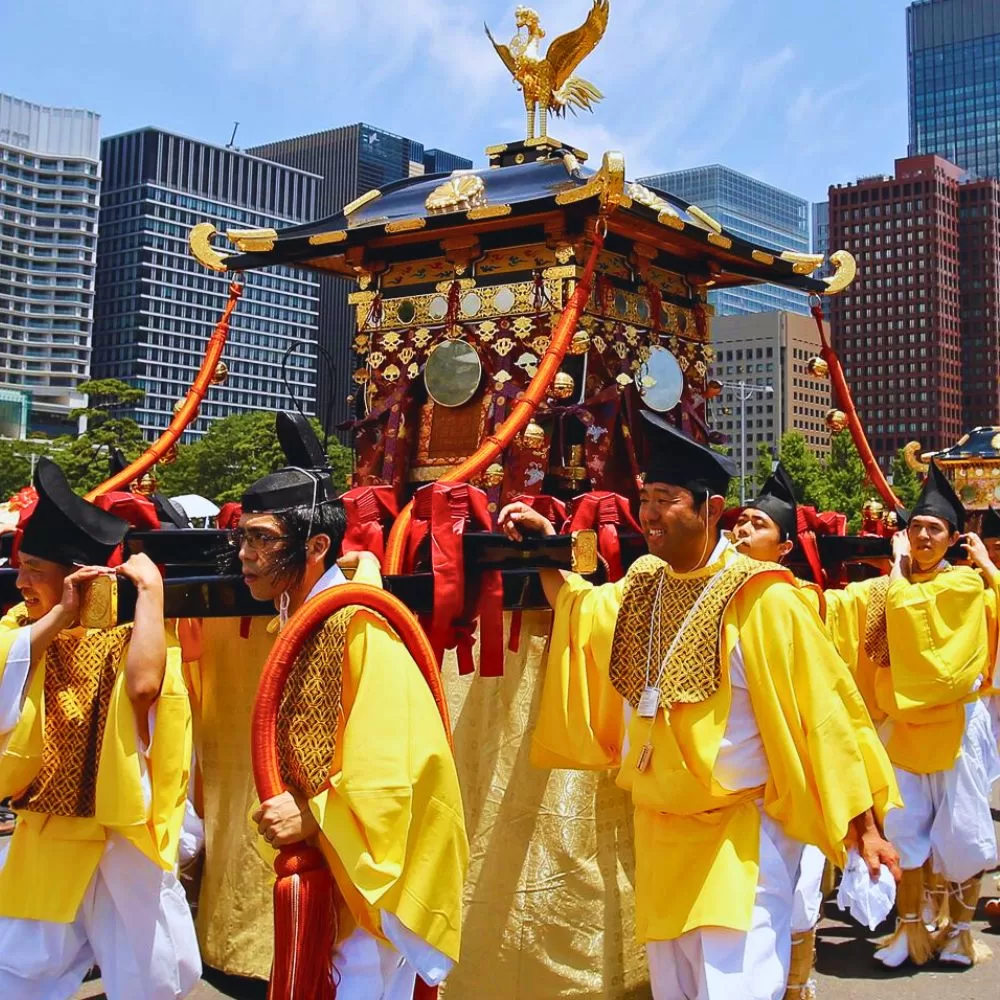 Venue: Hie Shrine
Dates: Early – Mid-June 2024
Address: 2 Chome-10-5 Nagatacho, Chiyoda City, Tokyo 100-0014
Sanno Matsuri is one of Tokyo's three most famous festivals and takes place every even-numbered year in mid-June. The grand parade's main attraction is with over 500 participants dressed in traditional costumes, playing drums, and carrying floats decorated with animals.
The festival highlights the three mikoshi (portable shrines) carried along the route. As a symbol of protection for Tokyo, Hie Shrine is central to this event, with people lining up to pass through a large straw ring for purification. Food stalls and vendors offer refreshments during the festivities.
Venue: Hotaru Park
Date: Mid-June 2024
Time: 1:00 pm – 9:00 pm
The annual Fussa Firefly Festival features the release of 500 fireflies at Hotaru Park on the banks of the Tamagawa River. Along with the mesmerizing display of fireflies between 8:00 pm and 10:00 pm, visitors can explore street stalls and food kiosks. Cultural performances such as eisa taiko and yosakoi suran are also held at this popular event.
Vietnam Festival 2024: Cultural Exchange and Culinary Experience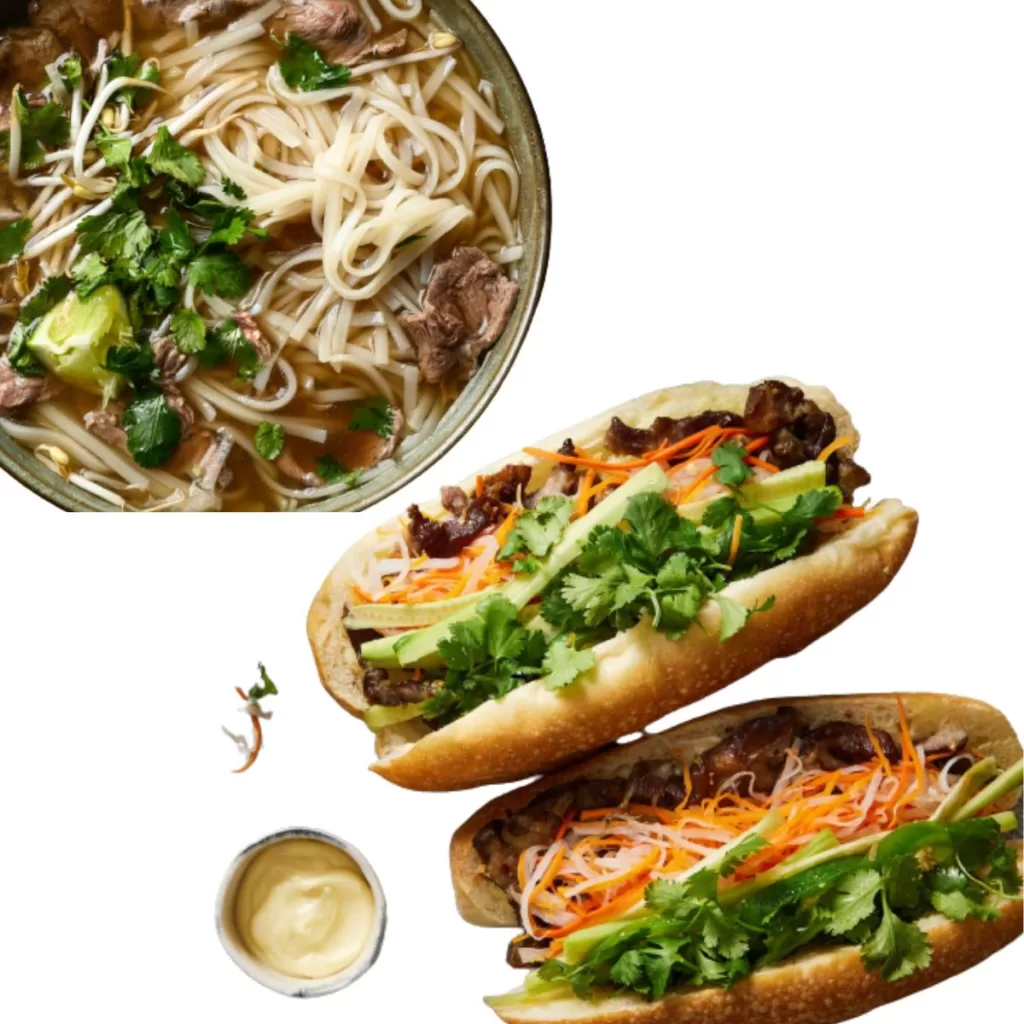 Venue: Yoyogi Park
Date: Early June 2024
Time: 10:00 am – 8:00pm
The Vietnam Festival, a celebration of cultural exchange between Japan and Vietnam, takes place at Yoyogi Park. Approximately 15,000 visitors are expected to attend, and they can enjoy traditional and modern performances alongside 80 stalls offering Vietnamese food, drink, and merchandise.
This year marks the 50th anniversary of diplomatic relations between Vietnam and Japan, making it a significant event for both countries.
Hibiya Music Festival: Diverse Performances in Open Spaces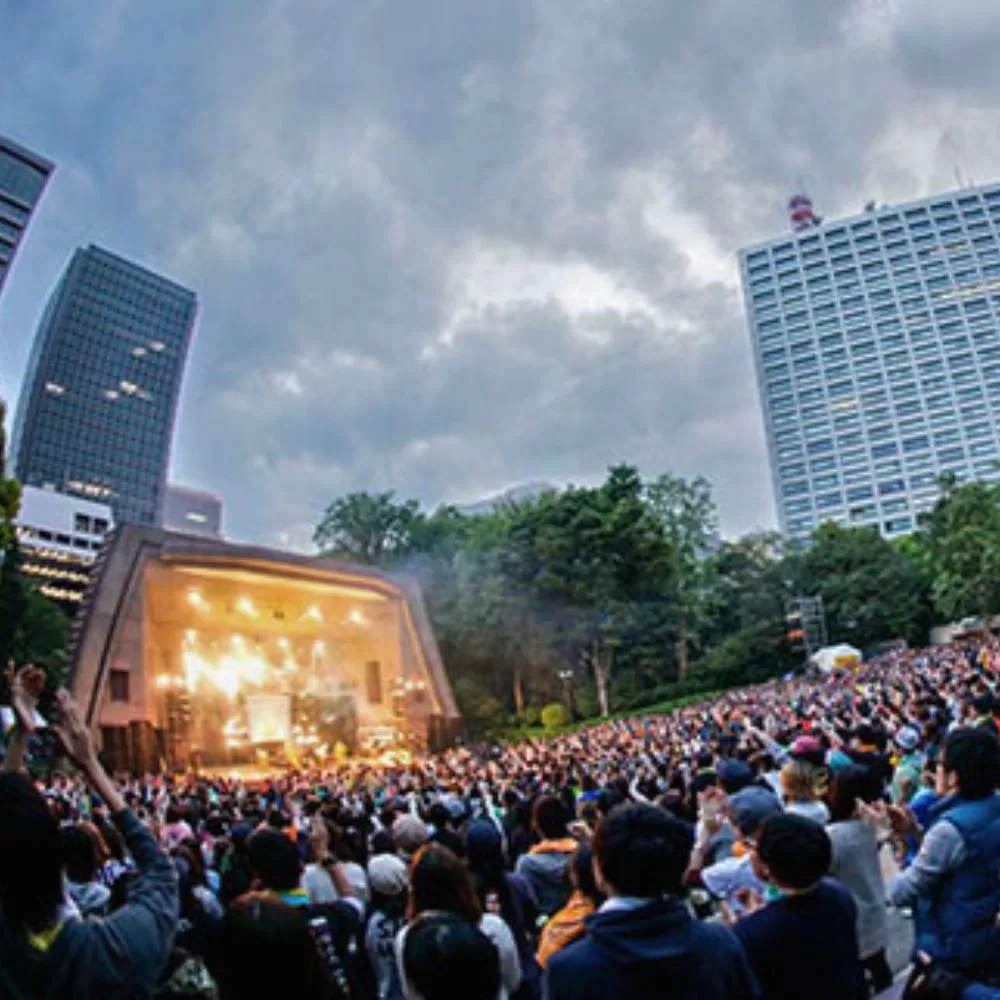 Venue: Hibiya Park and Tokyo Hibiya Midtown
Date: Early June 2024
Experience an array of live music performances from over 50 artists at the Hibiya Music Festival happening across various locations in Hibiya Park and Tokyo Hibiya Midtown. Both indoor and outdoor concerts will represent different genres and fit for all ages. While most concerts are free to view, some may require tickets obtainable through the official website.
Tsukiji Shishi Matsuri (Lion Dance Festival)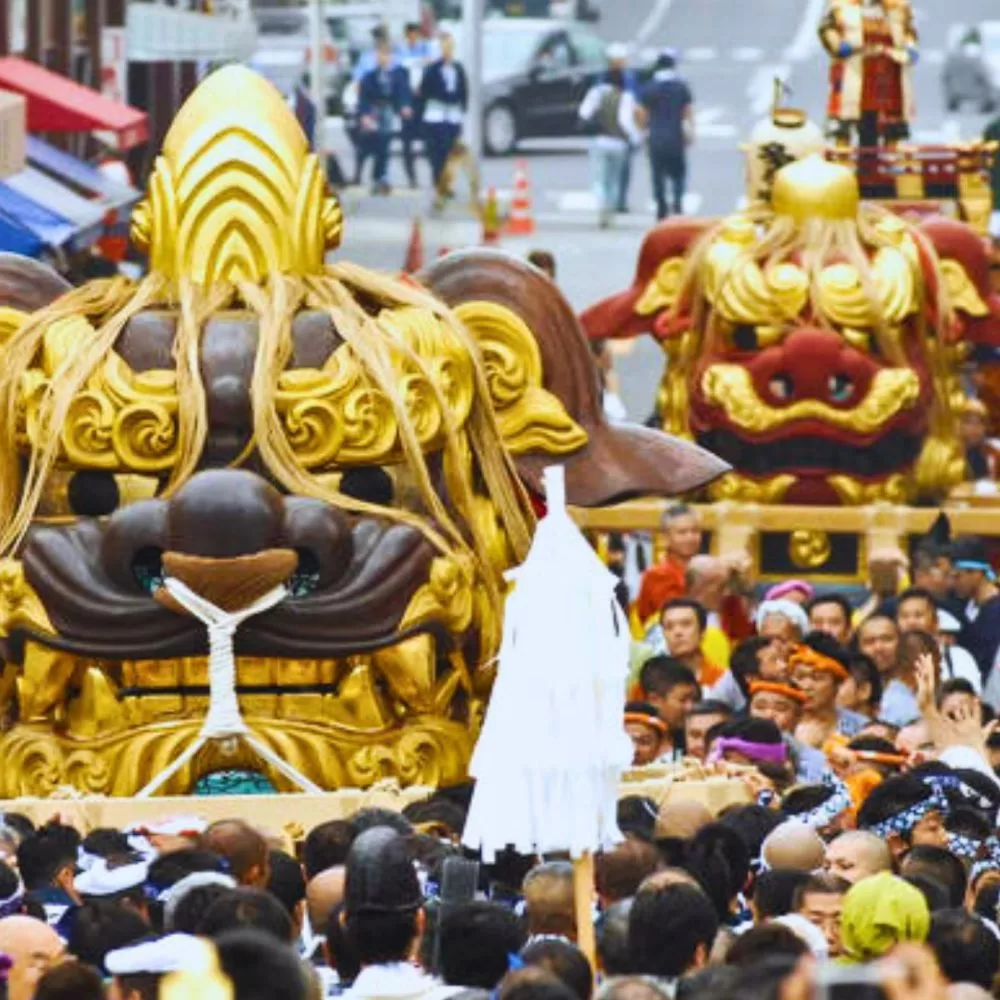 Venue: Namiyoke Inari-jinja Shrine
Dates: June 9-11, 2024
Address: 6-20-37 Tsukiji, Chuo City, Tokyo
The Lion Dance Festival commemorates a legend that involves divine intervention in the construction of Tsukiji. The festival features a lively parade of floats carrying symbols such as dragons controlling clouds and tigers controlling winds. The main attraction is the nighttime return of the mikoshi to Namiyoke Inari-jinja Shrine.
From traditional and religious festivals like Sanno Matsuri to cultural celebrations such as the Vietnam Festival and magical displays at the Fussa Firefly Festival, Tokyo offers a diverse range of experiences for locals and visitors alike. Enjoy live performances at Hibiya Music Festival or witness the captivating Tsukiji Shishi Matsuri festivities. Mark your calendars, and don't miss these exciting events!