Nestled in the mountains of Yamagata Prefecture lies the picturesque onsen town of Ginzan Onsen. Known for its historic wooden ryokan and nostalgic atmosphere, this charming destination transports visitors back in time with its taisho-era architecture and gas-lit streets.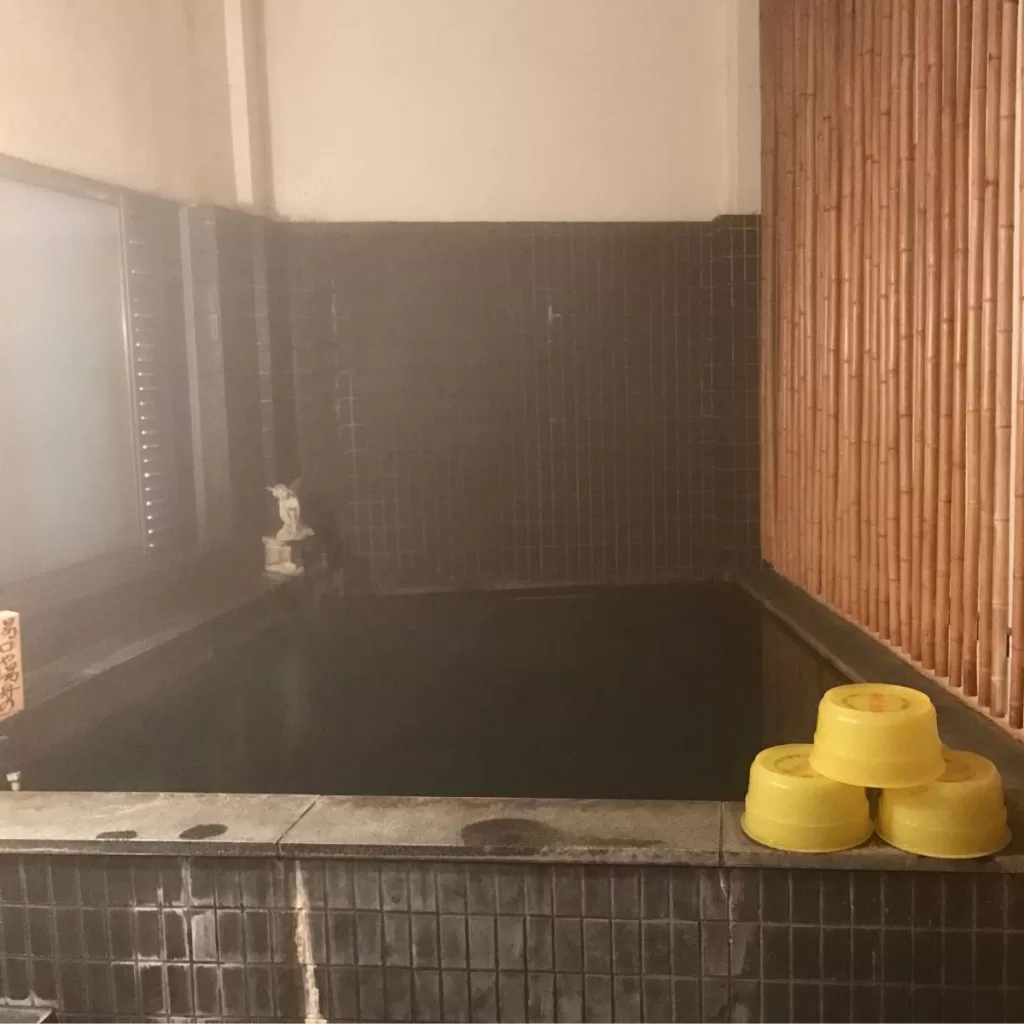 An Overview of Ginzan Onsen
Ginzan Onsen is located in Obanazawa City in the northern Tohoku region of Japan. Surrounded by forested mountains, the hot spring village sits peacefully along the Ginzan River.
The town flourished during the 1920s and 30s as numerous traditional ryokan inns were constructed to accommodate an influx of visitors drawn to the area's healing mineral waters. Today, Ginzan Onsen's preserved early 20th-century architecture continues to provide an authentic glimpse into Japan's past.
With only a handful of lanes traversing the compact town center, Ginzan Onsen can be easily explored on foot. Strolling its main street reveals elegant wooden ryokan structures with exposed beams and white plaster facades. Stylish touches like paper lanterns and gas lamps lighting the way evoke a nostalgic atmosphere.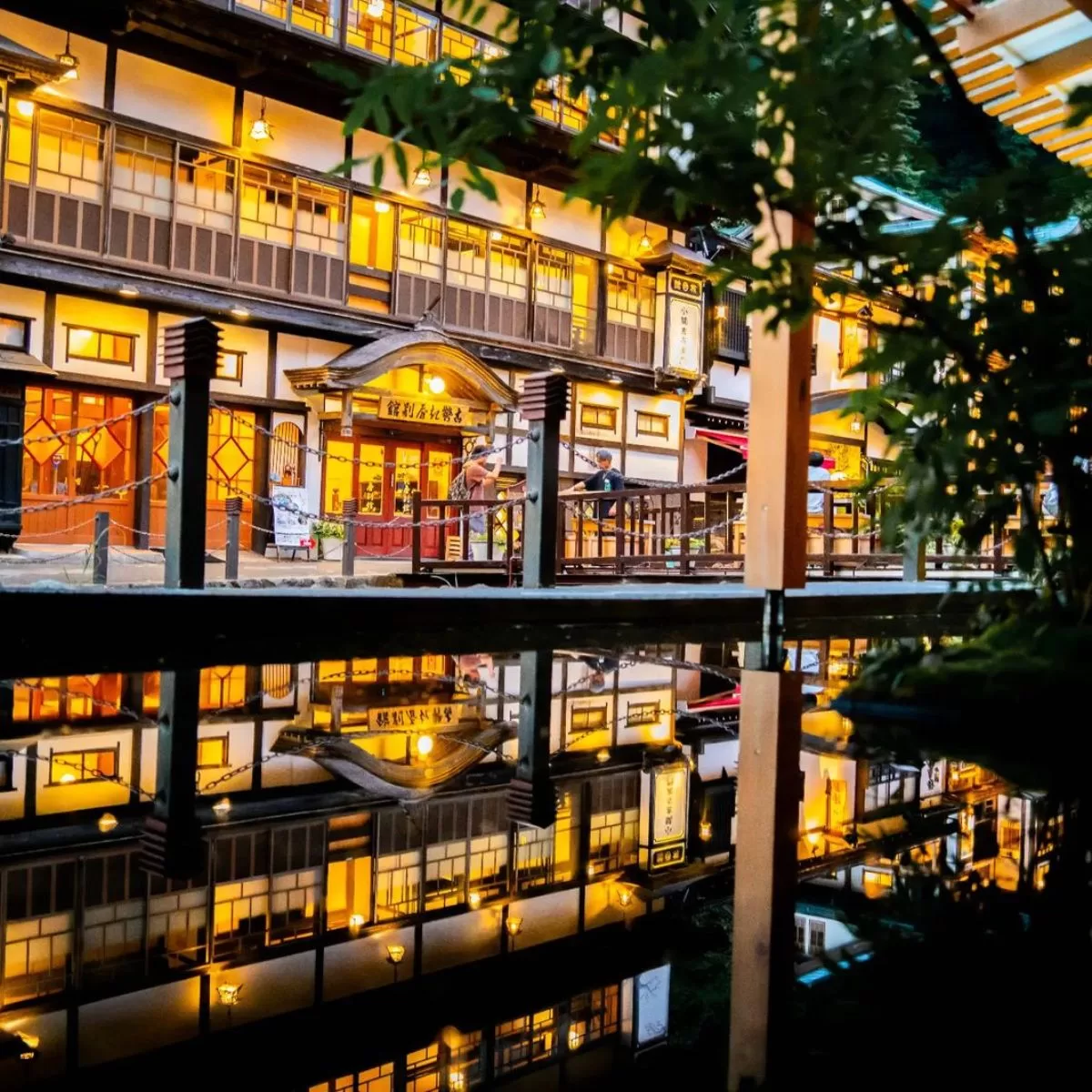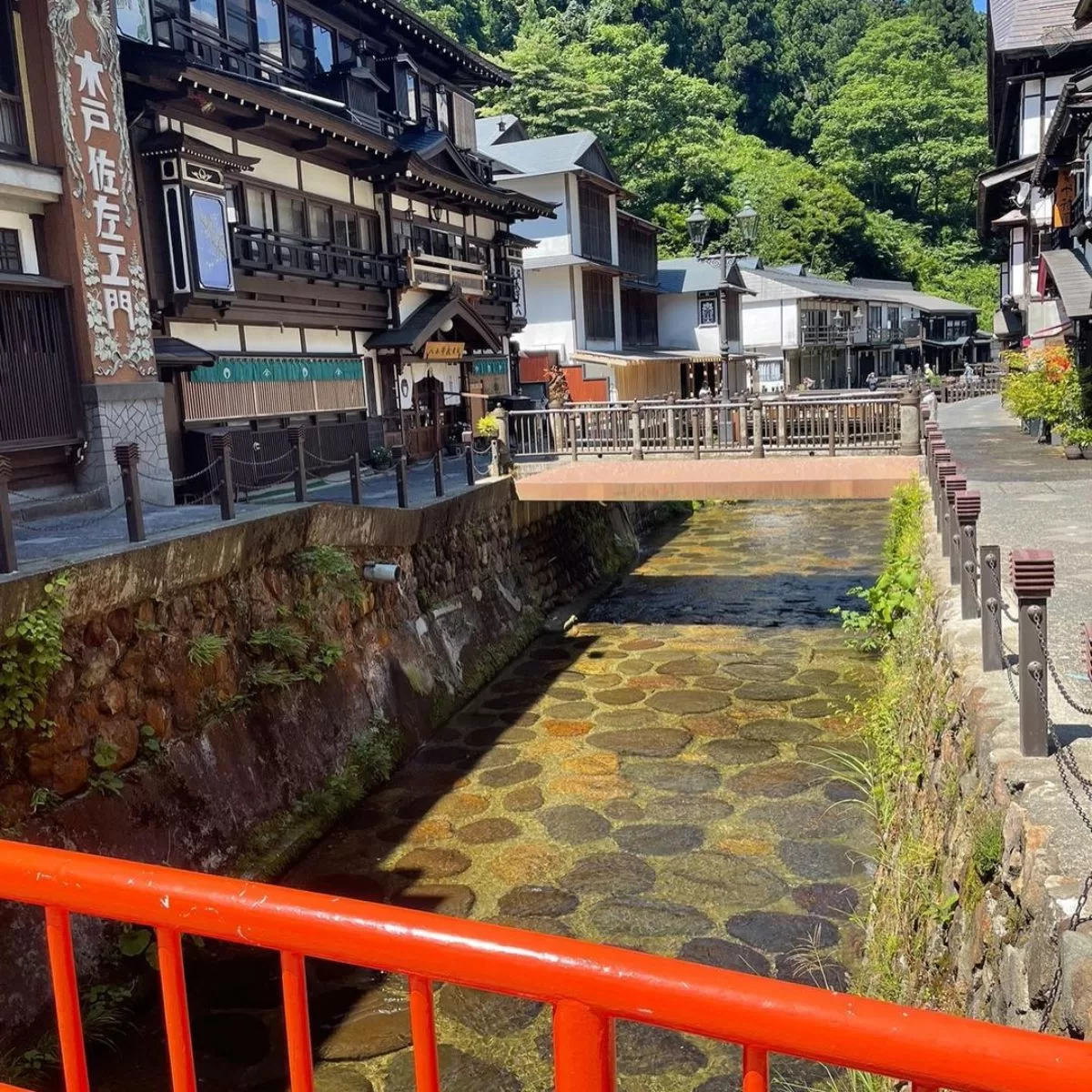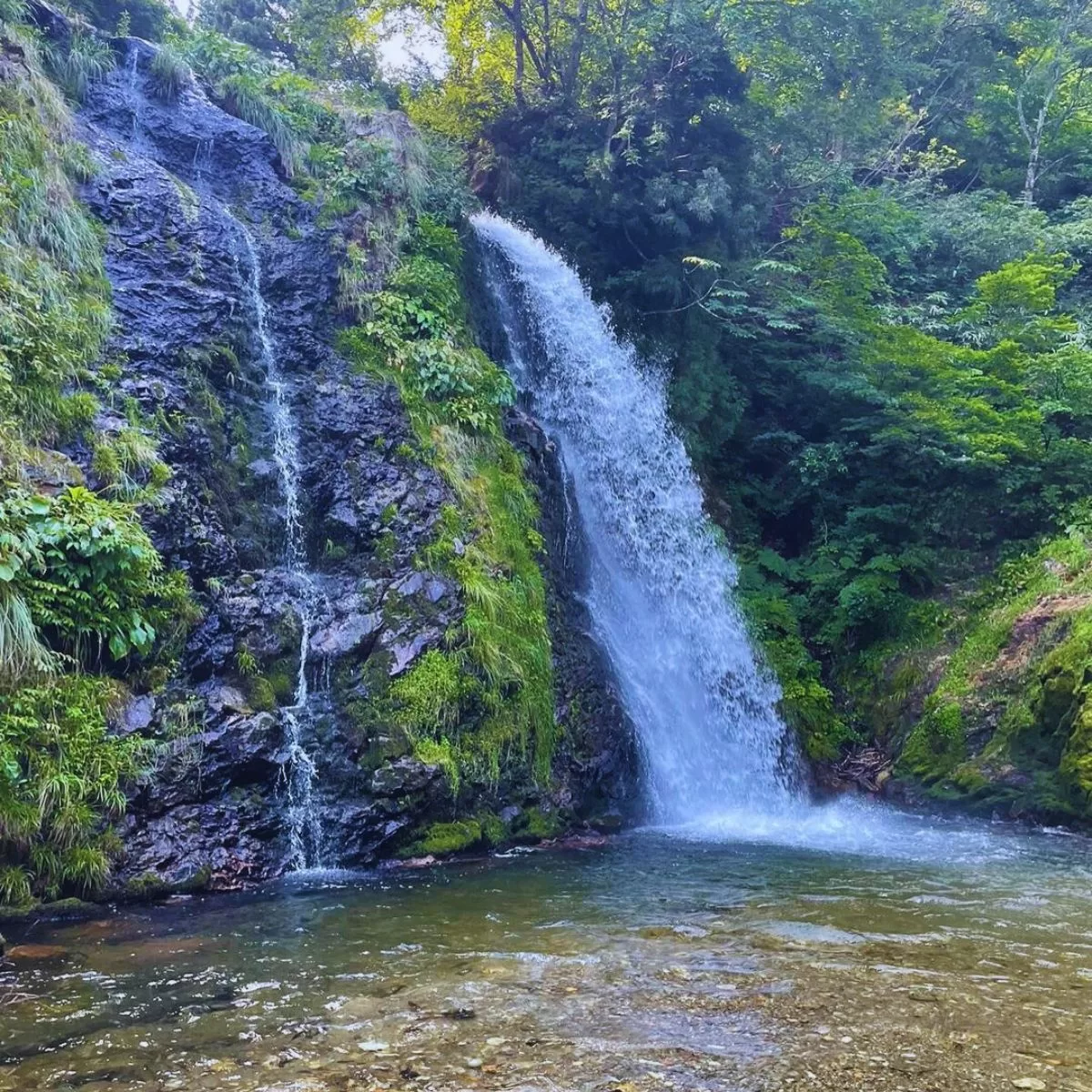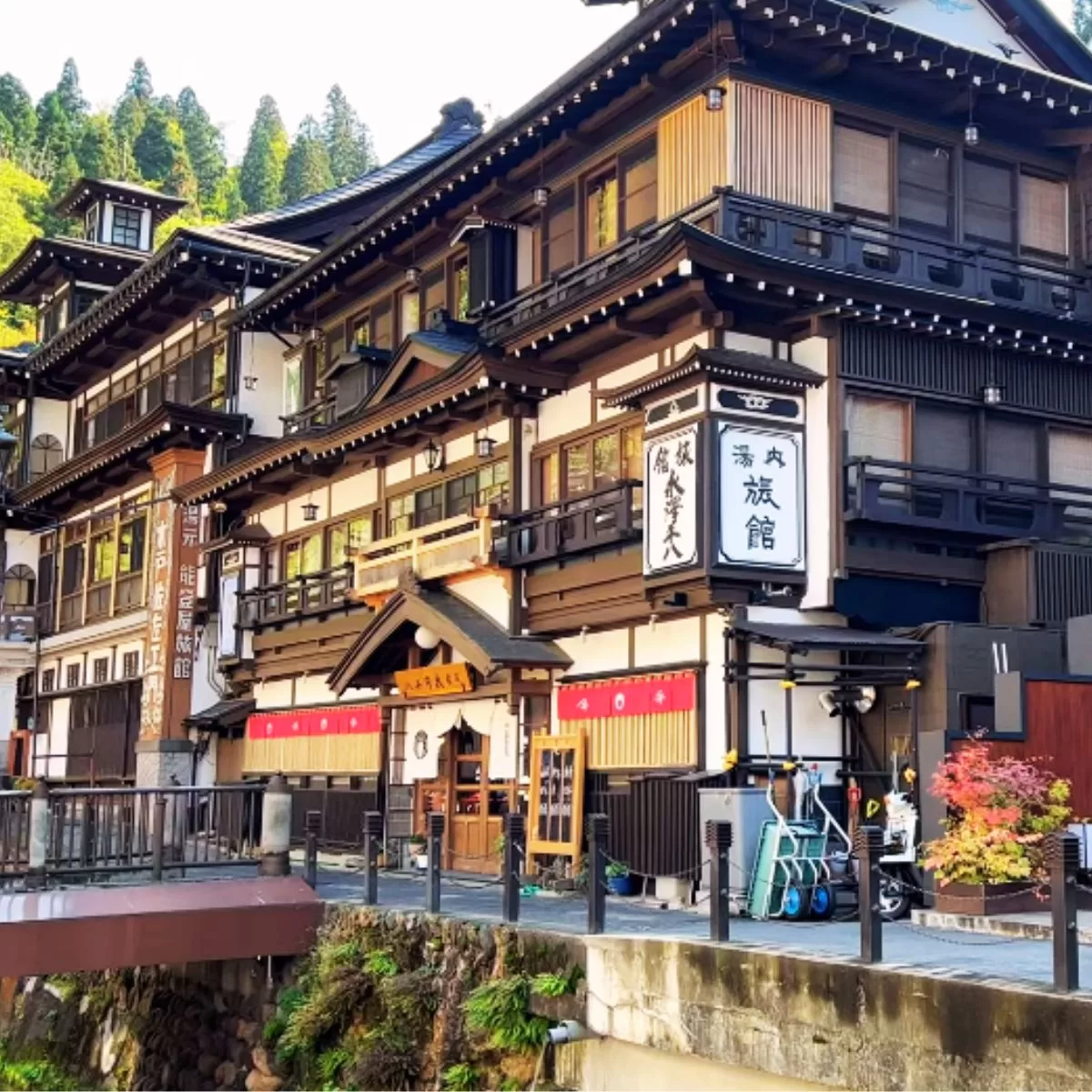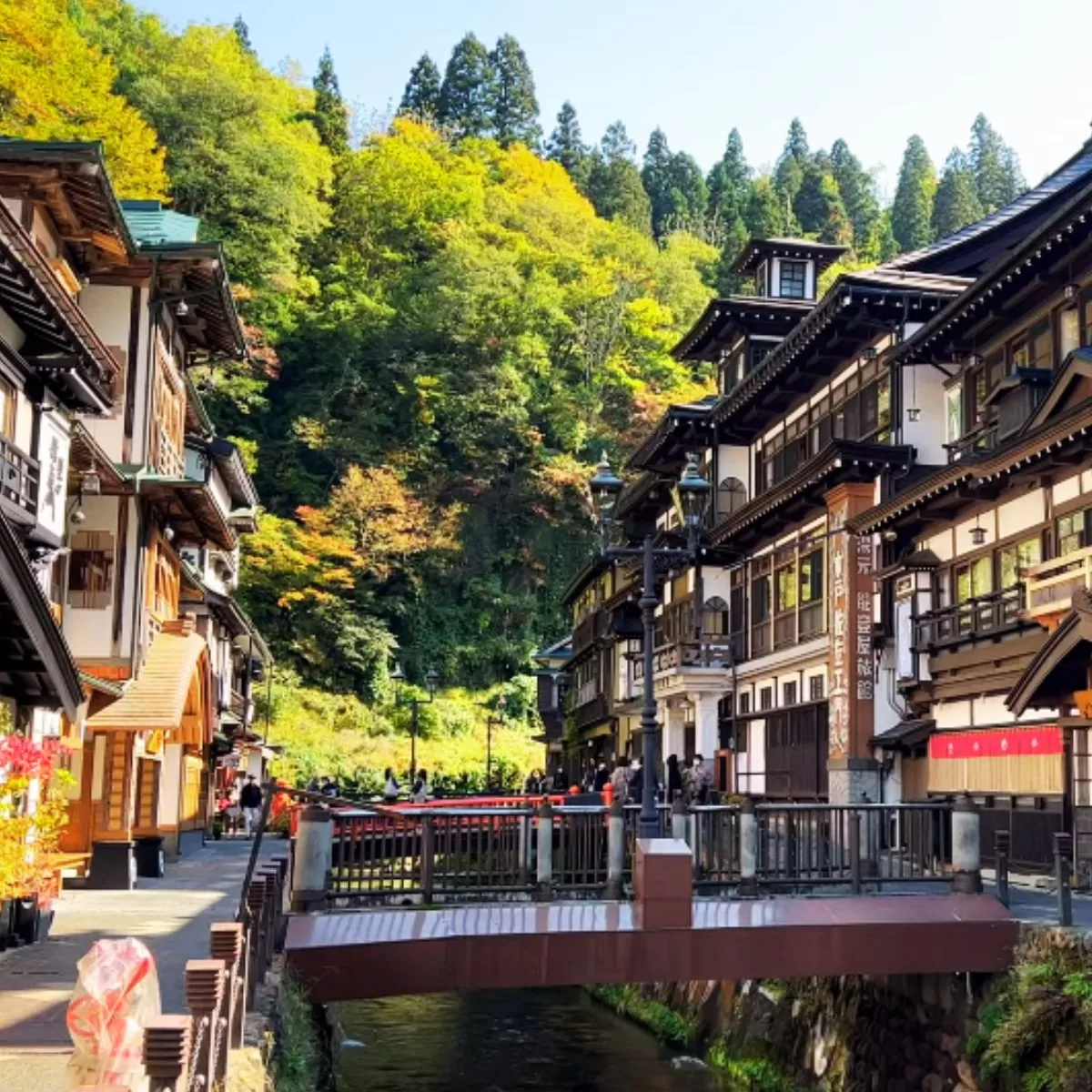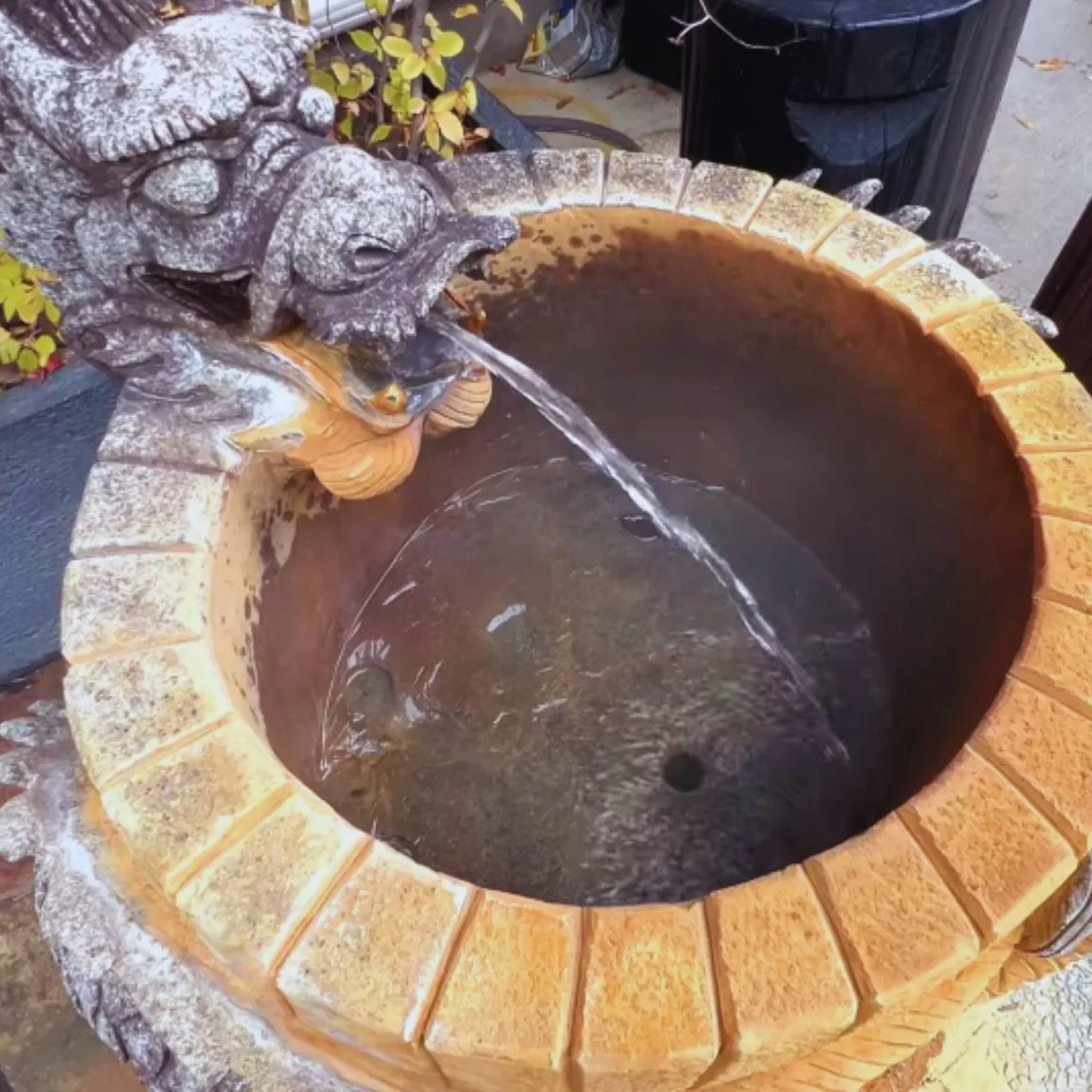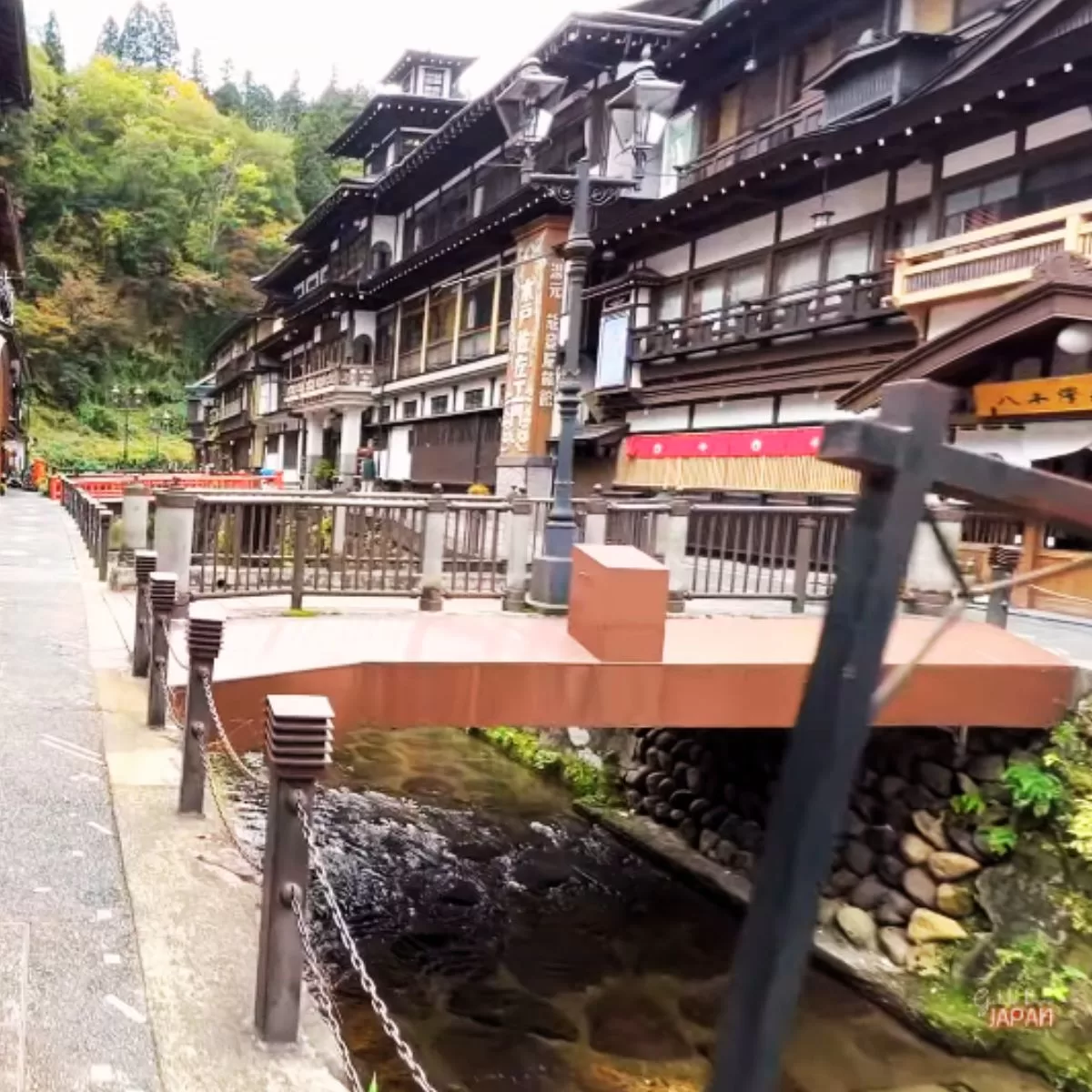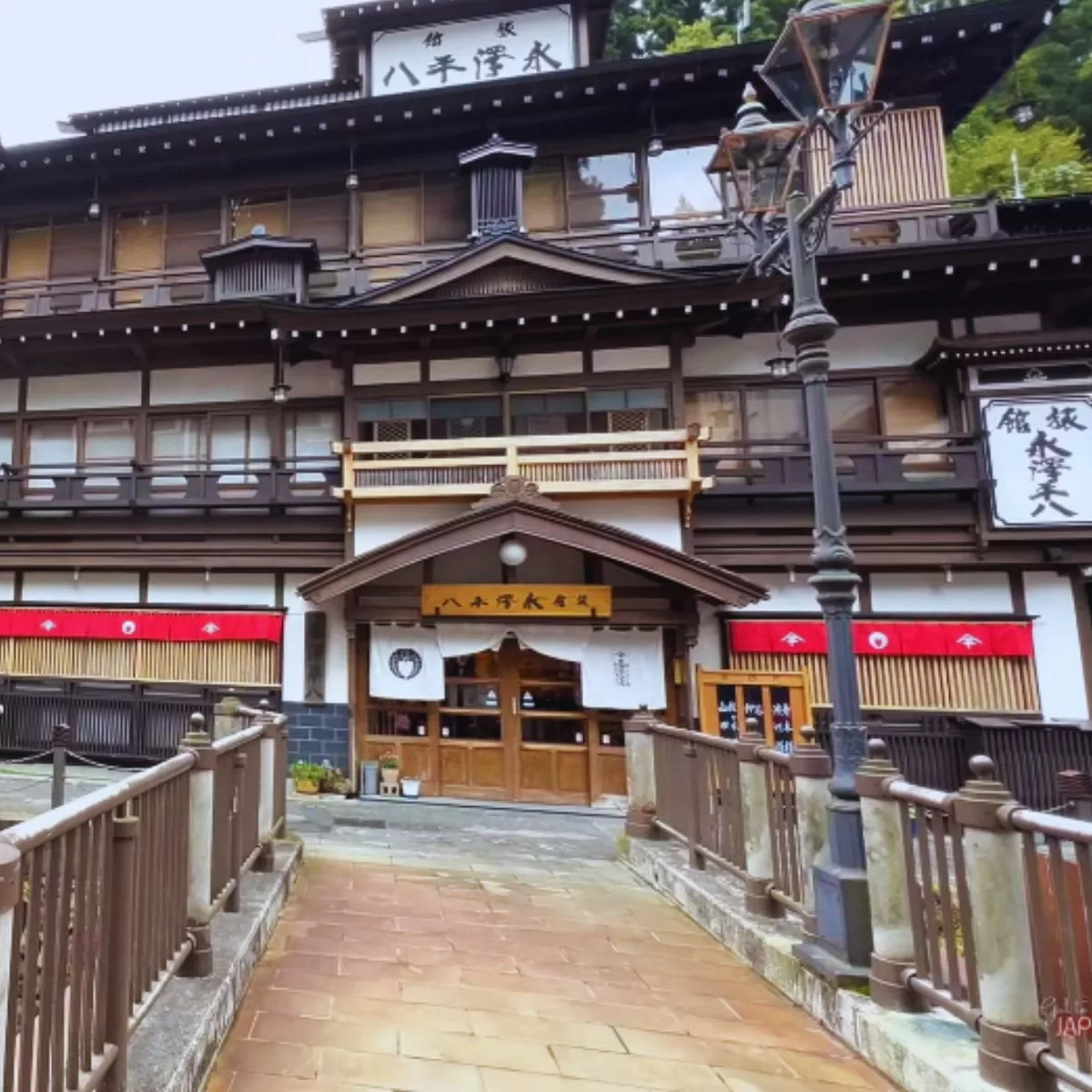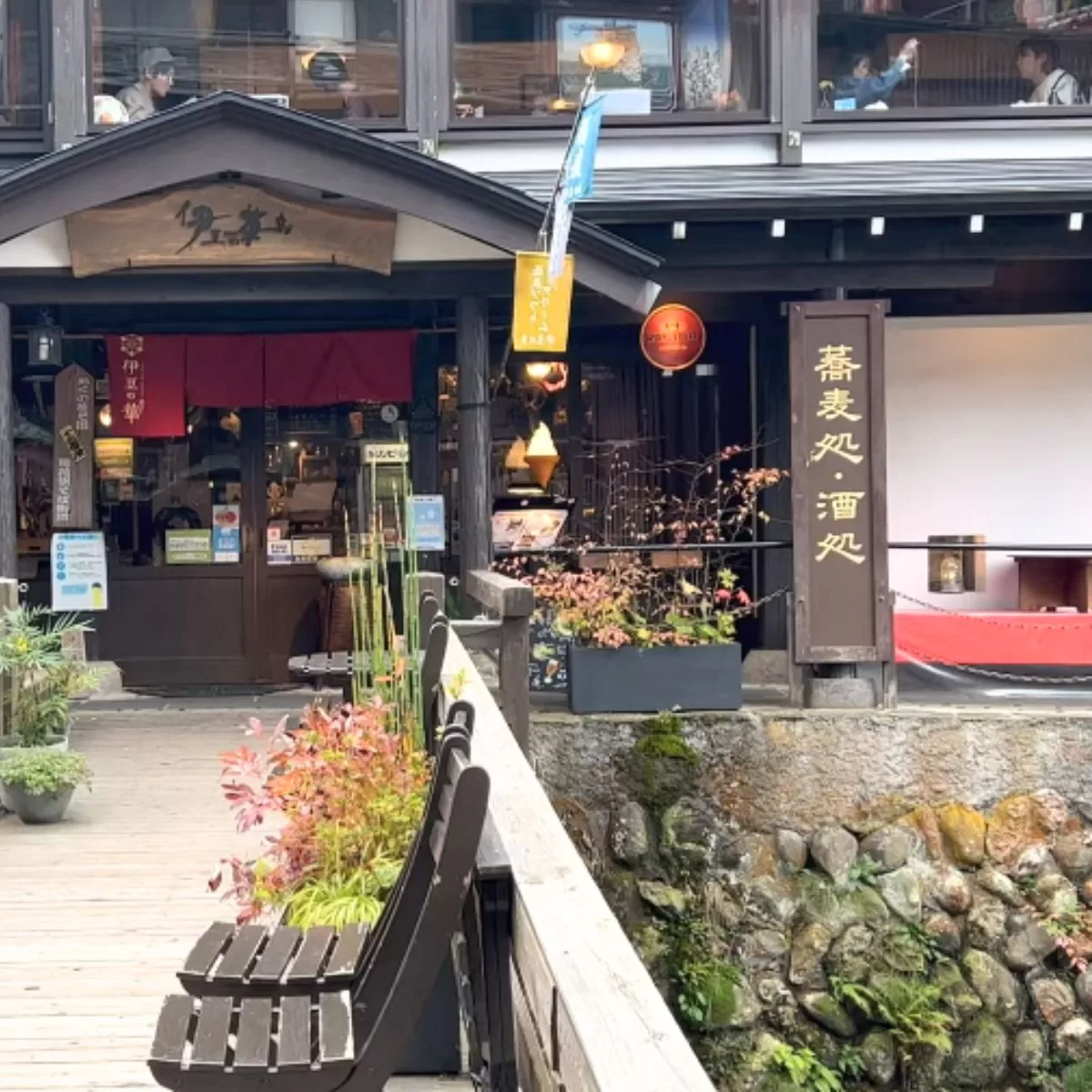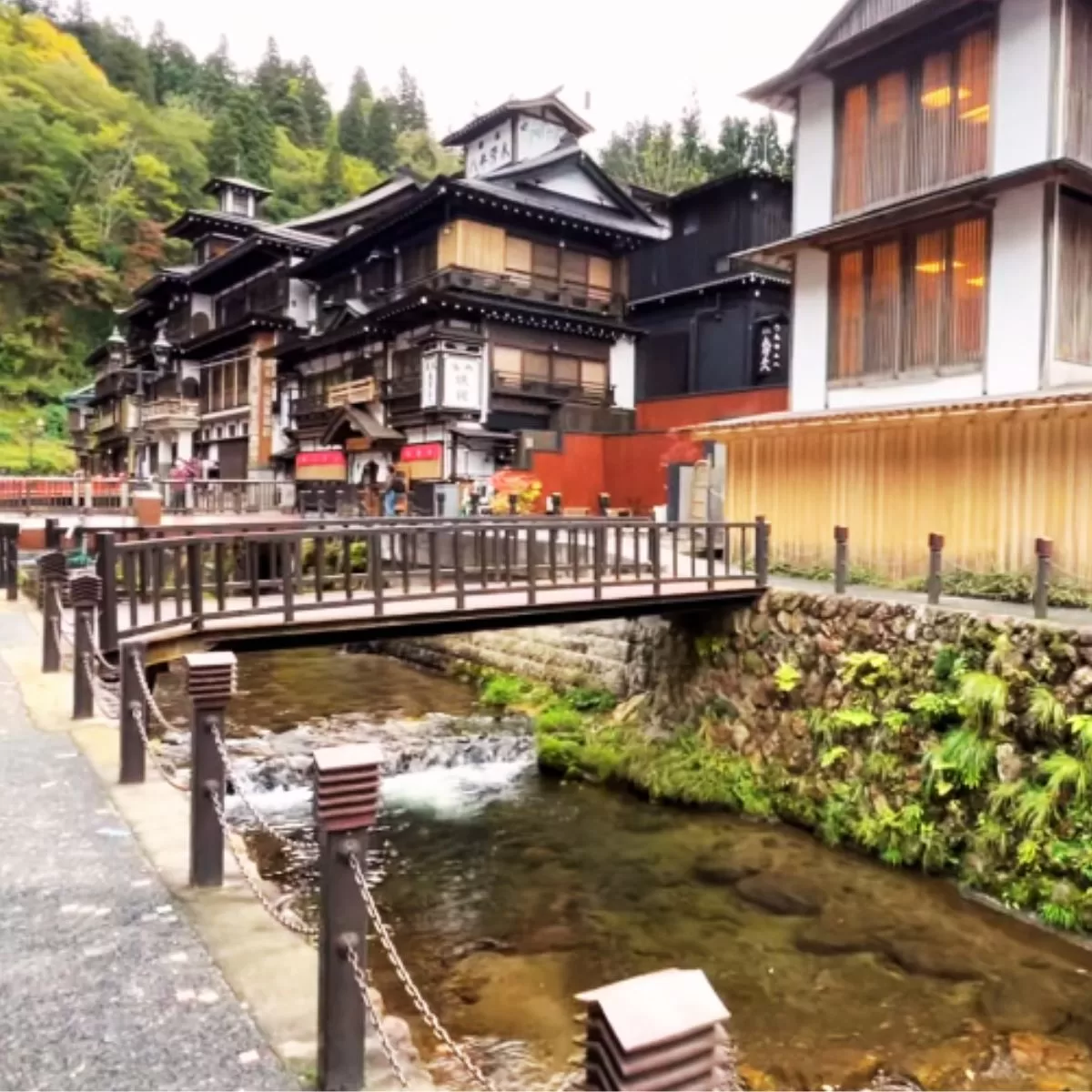 Getting to Ginzan Onsen
Ginzan Onsen is accessible by rail, bus, and car.
The most convenient access point is JR Oishida Station, located 15 minutes from Ginzan Onsen by bus. Visitors can take the Yamagata Shinkansen bullet train directly from Tokyo Station to Oishida in just over 2 hours.
Alternatively, Yamagata Airport has shuttle buses that run to Ginzan Onsen in about 50 minutes. Rental cars are also available to make the 35-minute drive.
Top Attractions in Ginzan Onsen
Soaking in the Hot Springs
As an onsen destination, Ginzan Onsen's main highlight is its soothing mineral hot spring waters. Several indoor and outdoor bathing facilities are open to visitors.
The town's two public bathhouses, Shiroganeyu and Oginoyu, offer traditional hot spring experiences. Many ryokan also welcome non-guests to use their baths for a fee.
Strolling Down Taisho Romantic Street
The main street through Ginzan Onsen, lined with historic inns, is affectionately nicknamed Taisho Romantic Street. The two-block pedestrian lane exemplifies the atmosphere of the Taisho period (1912-1926) when the town was established. Visitors can beautifully capture scenes of the street on camera.
Crossing the Retro Bridges
Spanning the pristine Ginzan River are three scenic bridges fitted with retro gas lamps. The red Chidori Bridge, Shinkyo Bridge, and willow-lined Oshirakawa Bridge each provide picture-perfect vistas.
Browsing the Local Shops
A stroll down the town's lanes allows visitors to browse shops and eateries housed in traditional structures. Souvenirs, crafts, and local goods can be found in this charming setting.
Seeing the Ginzan Waterfall
Just a short walk from the town's ryokan district is an impressive 22-meter waterfall cascading down through the forest. It's especially stunning when illuminated at night.
Visiting the Silver Mine
Ginzan Onsen has its roots as a mining town for silver. Sections of the historic mine shafts that supported the village are open for exploration just outside of town.
Best Seasons to Visit
Each season offers its own charm in Ginzan Onsen:
Winter provides scenes of the town dusted in snow with bathers enjoying outdoor hot springs surrounded by the scenery.
Spring sees cherry blossoms and new greenery emerge around town.
Summer allows visitors to fully take advantage of river activities.
Fall foliage sets the landscape ablaze in vivid yellow and red hues.
Where to Stay in Ginzan Onsen
Many enticing ryokan options line the streets of Ginzan Onsen. Guests can experience top-notch Japanese hospitality and indulgent hot spring bathing by staying in one of the traditional wooden inns. Some excellent choices include:
Fujiya Hotel – A modern hot spring ryokan designed by famous architect Kengo Kuma.
Oku no Yu – Offering luxurious rooms and private reservable outdoor baths.
Ginzanso – Family-owned inn providing finely crafted Kaiseki dinners with seasonal ingredients.
Kozankaku – Historic 100-year-old ryokan with three indoor and one outdoor spa bath.
A few nights in the nostalgic setting of Ginzan Onsen allows travelers to profoundly experience the atmosphere of old-time Japan. With its picturesque streets, soaking culture, and ryokan retreats, Ginzan Onsen is a top destination for appreciating the heritage of the country.
If you enjoy the beautiful mountain views at Ginzan Onsen, try visiting Biwako Onsen in Shiga prefecture for stunning lake vistas from its scenic hot spring town.
FAQ
1. What is Ginzan Onsen?
Ginzan Onsen is a charming hot spring town in Yamagata Prefecture, Japan. It is known for its historic and picturesque streets lined with traditional wooden buildings, making it one of Japan's most beautiful hot spring towns.
2. How can I get to Ginzan Onsen?
There are several ways to get to Ginzan Onsen. If you have a Japan Rail Pass, you can take the JR Yamagata Shinkansen to Shinjo Station and then transfer to a bus bound for Ginzan Onsen. Alternatively, you can take a bus ride directly from Shinjo Station to Ginzan Onsen.
3. What are some things to do in Ginzan Onsen?
Ginzan Onsen offers a range of activities for visitors. You can take a stroll along the picturesque streets, visit the public bathhouses to experience a hot spring bath, explore the historical sites such as the Taisho-era buildings, and enjoy the beautiful natural surroundings.
4. Where should I stay in Ginzan Onsen?
There are several traditional Japanese ryokan (inns) in Ginzan Onsen where you can stay. Some popular options include Notoya Ryokan and Fujiya Ryokan. These ryokans offer comfortable accommodations and often have their own hot spring baths for guests to enjoy.
5. When is the best season to visit Ginzan Onsen?
Ginzan Onsen is beautiful in every season, but it has its own special charm during different times of the year. The town is particularly stunning during winter when it is covered in snow, creating a magical atmosphere. Spring and autumn are also popular for the beautiful cherry blossoms and colorful foliage.
6. Can I visit Ginzan Onsen using the Japan Rail Pass?
Yes, Ginzan Onsen is accessible using the Japan Rail Pass. You can take the JR Yamagata Shinkansen to Shinjo Station, and from there, you can transfer to a bus bound for Ginzan Onsen. The Japan Rail Pass covers the cost of the JR train ride, but the bus ride may require an additional fee.
7. Can I experience a private onsen in Ginzan Onsen?
Yes, some ryokans in Ginzan Onsen offer private onsen baths for guests. These private baths can be reserved for a certain time slot, allowing you to enjoy the hot spring experience in a more private setting.