Mount Fuji, known as Fuji-san in Japanese, is the country's tallest peak and most iconic landmark. Located just west of Tokyo, it stands 12,388 feet (3,776 meters) tall and can be seen from miles away on clear days.
The nearly perfectly shaped stratovolcano has inspired art and literature for centuries. Mount Fuji is considered sacred in Japan and is a popular pilgrimage site with thousands hiking to the summit every summer.
Beyond climbing, there are many ways to experience the majesty of Mount Fuji. Here are 10 of the best ways to take in the beauty and adventure of this famous peak:
1. Climbing Mount Fuji
The official climbing season for Mount Fuji is from July 1 to September 10 each year. During this time, mountain huts and other facilities operate to support the more than 300,000 hikers who make the ascent.
Climbing Mount Fuji is a rite of passage for many Japanese and foreigners alike. The Yoshida Trail is the most popular and most straightforward route. It starts at the Fuji Subaru Line 5th Station, which is accessible by bus from Tokyo.
The trail to the summit from the 5th Station is about 6 miles (9 km) long and takes 5-8 hours for most people. Prepare for a steep and rocky trail, especially near the top. Proper hiking boots, warm layers, rain gear, hat, gloves, hiking stick, headlamp, food, and 2-3 liters of water are essential.
Staying overnight in one of the mountain huts allows climbers to make the ascent during the day then watch the sunrise from the summit. Off-season climbing is not recommended due to dangerous weather conditions.
2. Mount Fuji 5th Station
For those not climbing all the way, visiting the 5th Station is still a great Mount Fuji experience. At 7,545 feet (2,305 m), the 5th Station is where most climbers start their ascent.
Visitors can soak in impressive views of Fuji-san and access some walking trails. Facilities include shops, restaurants, and the Fuji Subaru Line 5th Station Post Office where you can mail stamped postcards.
To reach the 5th Station, take the highway bus from Shinjuku Bus Terminal in Tokyo. The ride takes around 2 hours. Or take the train to Kawaguchiko Station then transfer to a local bus.
3. Camping at Lake Kawaguchiko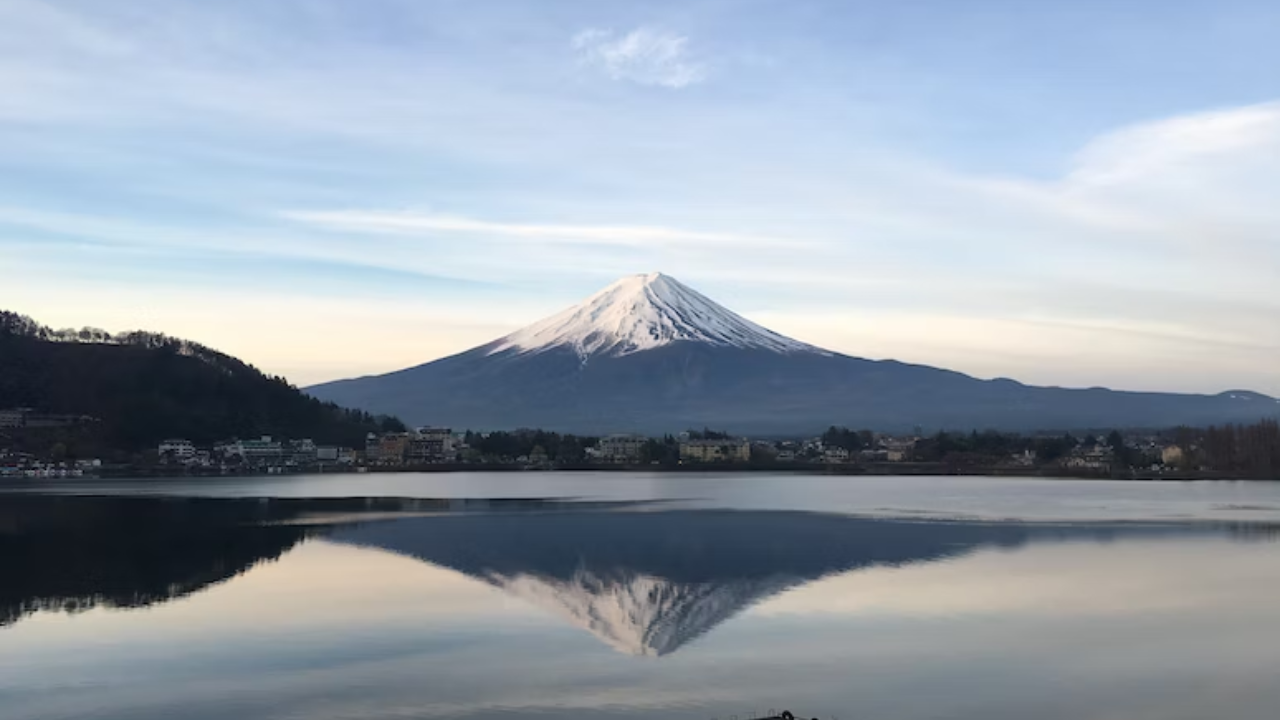 Part of the Fuji Five Lakes region, Lake Kawaguchiko offers awesome views of Mount Fuji across its shimmering waters. Camping along its shores lets you wake up to majestic mountain vistas.
Some campsites have cabins or bungalows available. However, if pitching a tent, be prepared for cool overnight temperatures. Hiking, biking, paddle boarding, and kayaking are popular lake activities during the day.
Access Lake Kawaguchi by train from Tokyo to Kawaguchiko Station then take a local bus or taxi to campgrounds around the lake. Exploring by rental bike is also a great option.
4. Chureito Pagoda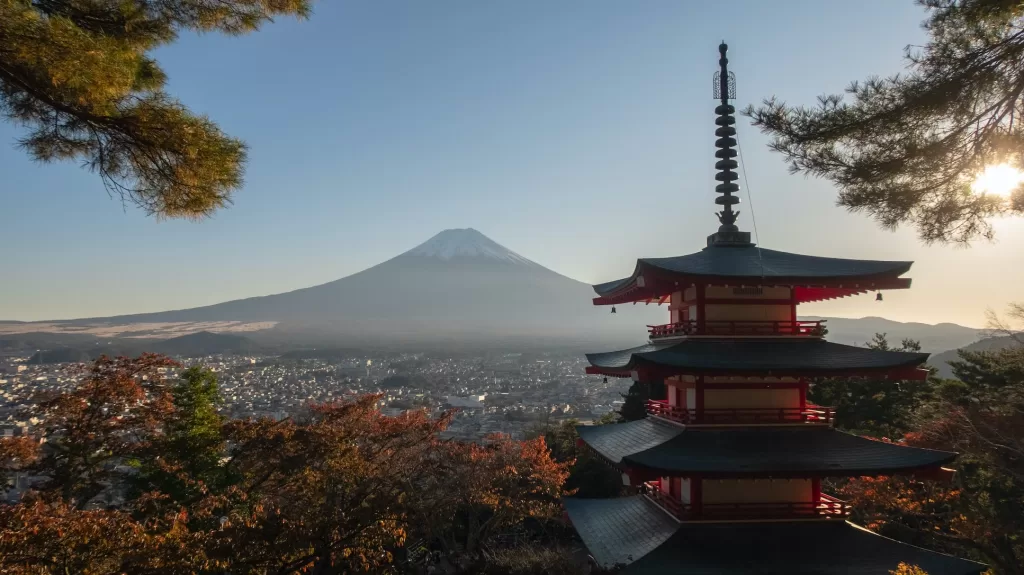 The Chureito Pagoda is a five-story tall Buddhist pagoda overlooking Fujiyoshida City. Surrounded by cherry blossom trees, the bright red pagoda creates a stunning contrast with Mount Fuji in the background.
Photographers flock here to capture iconic shots of the pagoda with Fuji-san rising majestically behind it. Visit early morning in clear weather for the best experience.
To reach the pagoda, take the Fujikyuko train line from Tokyo to Kawaguchiko Station, then take a taxi or bus to Arakura Sengen Park where a trail leads up to the pagoda.
5. Kachi Kachi Ropeway
Soar up to Mt. Tenjo in Mount Fuji foothills on the Kachi Kachi Ropeway cable car. At the top, a panoramic observation deck rewards you with sweeping views of Mount Fuji and Lake Kawaguchi below.
Walking trails lead to the Mount Fuji Panoramic Ropeway and other area attractions. Or hike along a ridge trail for a bird's eye perspective looking down on Fuji. Allow at least half a day to enjoy the ropeway and surroundings.
The ropeway departs from Lake Kawaguchi's northern shore. Access the lake area by direct bus from Tokyo or train via Kawaguchiko Station.
6. Hakone
Just an hour from Tokyo, Hakone makes for a convenient escape to experience Mount Fuji. Part of the Fuji-Hakone-Izu National Park, Hakone has numerous attractions and views of Japan's legendary mountain.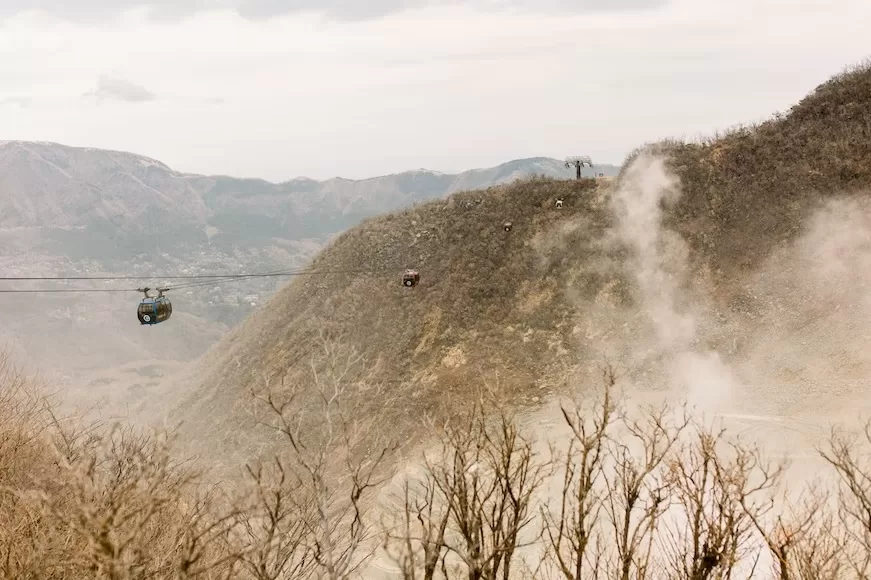 Cruise across Lake Ashi on sightseeing boats, with Mount Fuji visible in the distance on clear days. Ride the Hakone Ropeway up Owakudani's volcanic valley. And soak in steaming onsen baths at historic ryokan.
With gorgeous scenery, art museums, shrines, and shopping, Hakone offers many ways to enjoy Mount Fuji without having to climb it. The Hakone Free Pass covers most transport for easy area access.
7. Mount Takao
For a more casual and accessible hike with Mount Fuji views, consider venturing about an hour west of Tokyo to Mount Takao. At just under 2,000 feet (600 m) tall, Mt. Takao offers both chairlift and hiking options.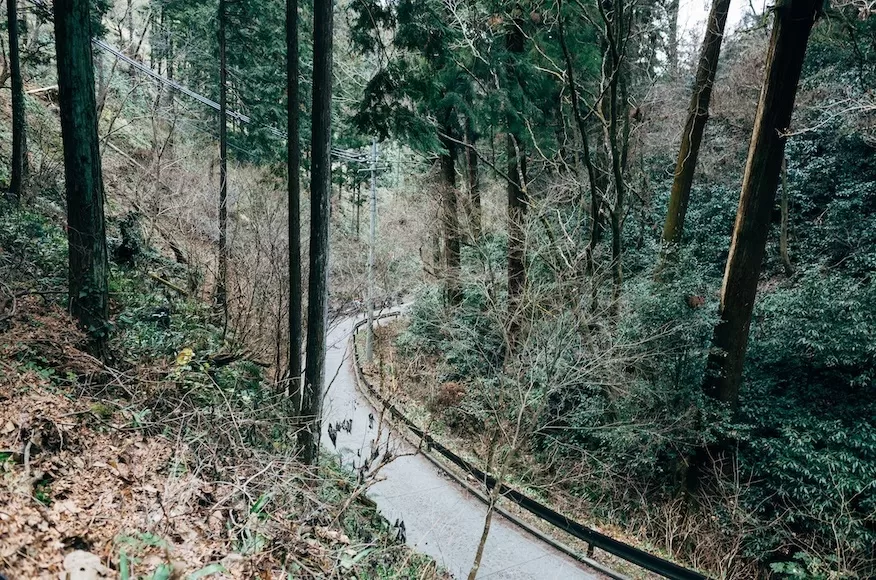 Numerous trails wind through lush forests with eight observation points along the way. The summit has sweeping panoramas of Fuji on clear days. This is a pleasant half-day hike alternative suitable for most fitness levels and open year-round.
Access Takao-san via Keio Line train from Shinjuku Station to Takaosanguchi Station at the mountain base. Or take the cable car for effortless ascent.
8. Stay in a Mount Fuji View Ryokan
What could be better than soaking in an onsen while gazing at Mount Fuji? Booking a traditional ryokan (inn) with Fuji views lets you experience Japan's iconic mountain from the comfort of your room or bath.
Some top choices include Ryokan Kikori with open-air baths facing the mountain, and Mount Fuji Onsenji Hotel offering small rooftop hottubs to privately bathe under the stars.
Be sure to try a multi-course kaiseki dinner showcasing regional cuisine. Having Mount Fuji as your evening backdrop makes for an unforgettable Japanese experience.
9. Glamping
For a luxurious camping experience amid Mount Fuji's beauty, try "glamping" or glamour camping. Glamping provides hotel-style accommodations and amenities within a natural outdoor setting.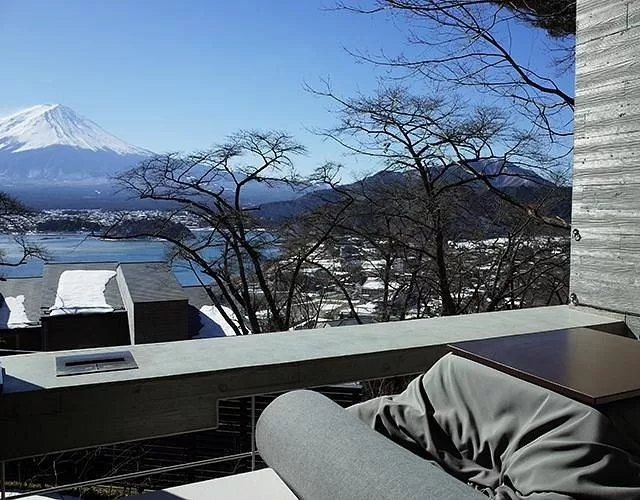 Hoshinoya Fuji – Japan's first glamping resort – features stylish canvas-walled cabins with plush beds, modern bathrooms and expansive decks overlooking Lake Kawaguchi and Mount Fuji.
Glamping embodies luxury camping with spacious tents containing real beds, lounge furniture, and lantern chandeliers. Relax in an open-air spa with Fuji views after a day of guided activities.
10. Fuji-Q Highland
At the Fuji-Q Highland amusement park, enjoy thrilling rides and attractions with Mount Fuji as an epic backdrop. Roller coasters like the Fujiyama with its 259-foot (79 m) drop offer adventure in the mountain's shadow.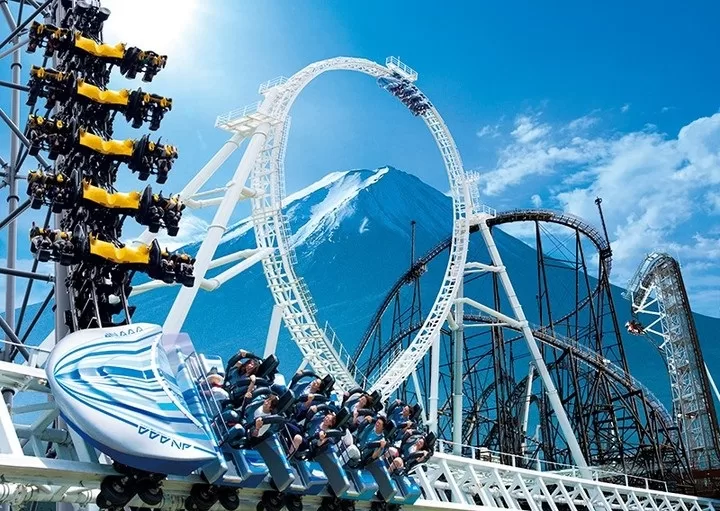 Family-friendly attractions include a haunted hospital and Thomas Land. Visit at dusk for stunning views of Fuji at sunset and illuminated rides in action. A one-day free pass saves money with unlimited rides.
Located in Yamanashi Prefecture, access Fuji-Q Highland by direct bus from Tokyo or train via Kawaguchiko and transfer to a local bus.