Jindaiji Temple Autumn Festival
The energetic Jindaiji Temple Autumn Festival in early November draws crowds for taiko drumming and food stalls, while the Hanazono Shrine Antique Market later that month is also a must-see Tokyo events in November for finding an impressive array of Japanese antiques like vintage kimonos, ceramics, and furniture.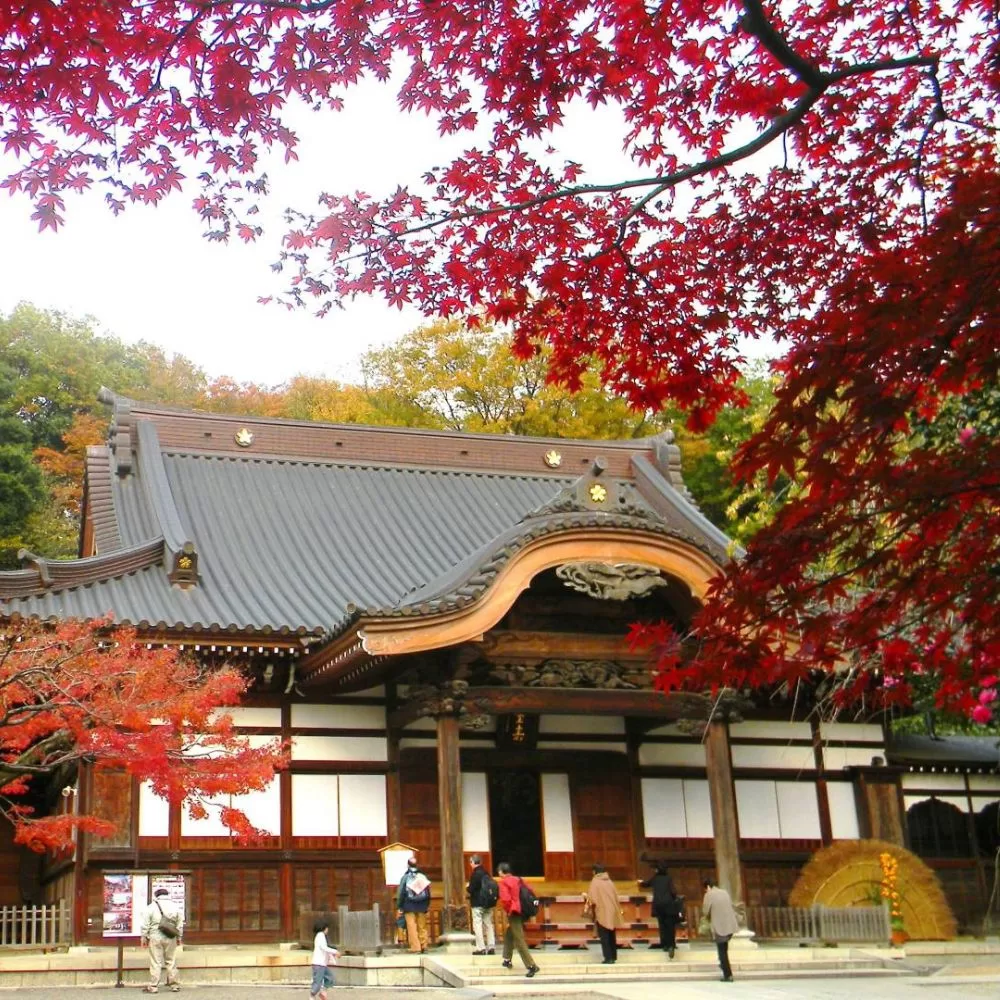 The much-anticipated annual event, the "Jindaiji Temple Autumn Festival," is scheduled to take place in mid-November 2023. This vibrant festival is held at the historic Jindaiji Temple in Chofu City, Tokyo.
Traditional Japanese Music Takes Center Stage
One of the key highlights of the festival is the enchanting traditional Japanese music performances that mesmerize audiences, young and old alike. The performers, who are among Japan's finest artists, skillfully execute a variety of pieces showcasing the country's rich musical heritage.
Vibrant Dance Displays by Local Artists
Local artists from Chofu City also take center stage during these festivities with their energetic dance displays. These performances add vibrant color to this cultural extravaganza and provide a glimpse into Japan's vibrant dance traditions.
Savor Delights at Food Stalls Offering Regional Delicacies
Visitors to the festival can look forward to feasting on regional delicacies available at various food stalls. These stalls serve a range of foods representing Japan's diverse culinary scene. Be it savory dishes or sweet treats, visitors are guaranteed to find something to satisfy their taste buds.
Exploring the Historic Jindaiji Temple Invites Visitors
Besides participating in cultural activities, visitors can explore the grounds of Jindaiji Temple itself. The temple, one of Tokyo's most cherished historical attractions, offers an insight into Japan's spiritual history.
Chofu City Transforms Into Nature's Colorful Canvas During Autumn
The Jindaiji Temple Autumn Festival also gives nature lovers an exceptional opportunity to admire the bright autumn foliage. As fall reaches its peak in mid-November, charming hues of red, orange, and yellow transform Jindaiji Temple and the surrounding Chofu City into nature's colorful canvas.
How To Reach Jindaiji Temple for The Festival
For those planning to attend this exciting event, reaching Jindaiji Temple is quite straightforward. One can simply take the Keio Line to Chofu Station. From there, hop onto a Keio bus heading towards Jindaiji Temple/Ajinomoto Stadium.
For a unique blend of culture, music, dance, food, and natural beauty, don't miss out on experiencing one of Tokyo's most awaited annual events – The Jindaiji Temple Autumn Festival.