The Sensoji Temple, known as Asakusa Kannon, is Tokyo's oldest and most significant Buddhist temple. It's one of the must-visit destinations on any Tokyo travel itinerary. Here's a comprehensive guide to fully experience this iconic temple in Tokyo.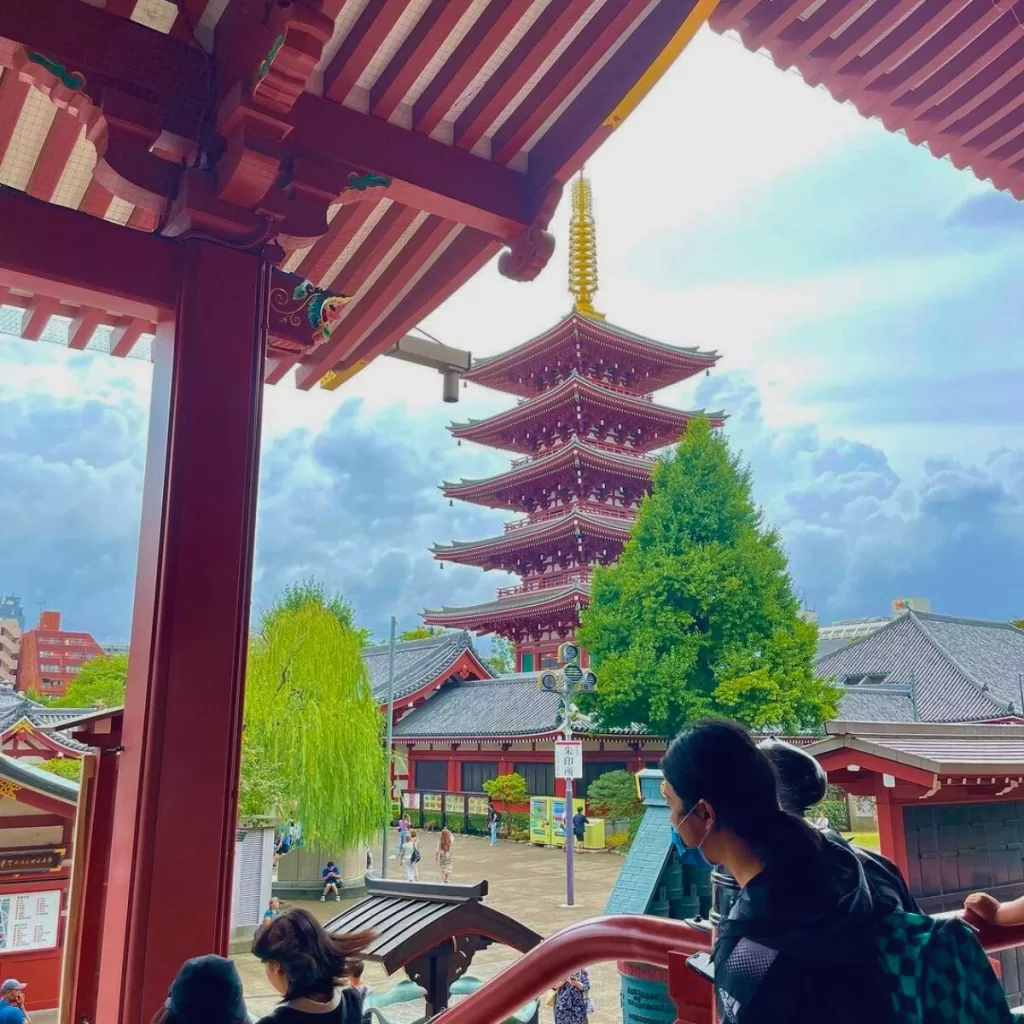 The History of Sensoji
Founded in 628 AD, the Sensoji Temple is prominent in Japanese history. The temple was completed in 645, making it the oldest temple in Tokyo. According to legend, two brothers fished a statue of Kannon, the goddess of mercy, from the Sumida River. Despite their attempts to return the statue to the water, it always returned to them. Consequently, a temple was built at Asakusa, where the statue supposedly returned.
The original temple structures were destroyed during WWII but were rebuilt as a symbol of rebirth and peace for Tokyo. Understanding its background enriches any trip to Japan.
Exploring the Main Hall of Sensoji Temple
The Main Hall, or Hondo, is an architectural marvel that never fails to stun tourists. This main temple houses the enshrined Kannon statue within its central altar. However, it's not accessible for public viewing – adding an air of mystique that draws visitors from near and far.
Kaminarimon and Nakamise-dori: An Energizing Start to your Asakusa Tour
Standing in front of the temple is Kaminarimon ("Thunder Gate"), boasting a massive red lantern (Kaminari). This gate serves as a grand welcome symbol while providing an excellent photo opportunity.
Beyond this gate lies Nakamise-dori, a bustling shopping street with traditional stalls selling snacks and souvenirs. The lively atmosphere here characterizes part of the typical Sensoji Temple experience before reaching the main hall.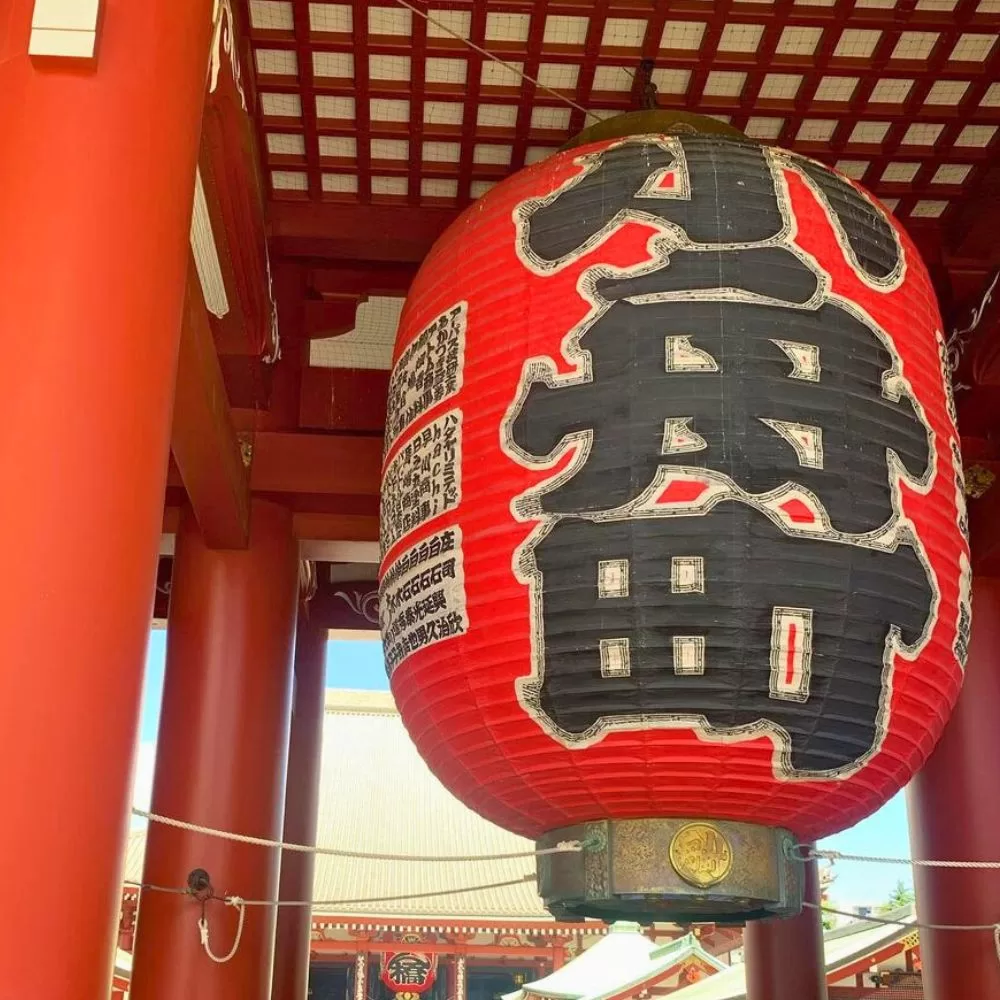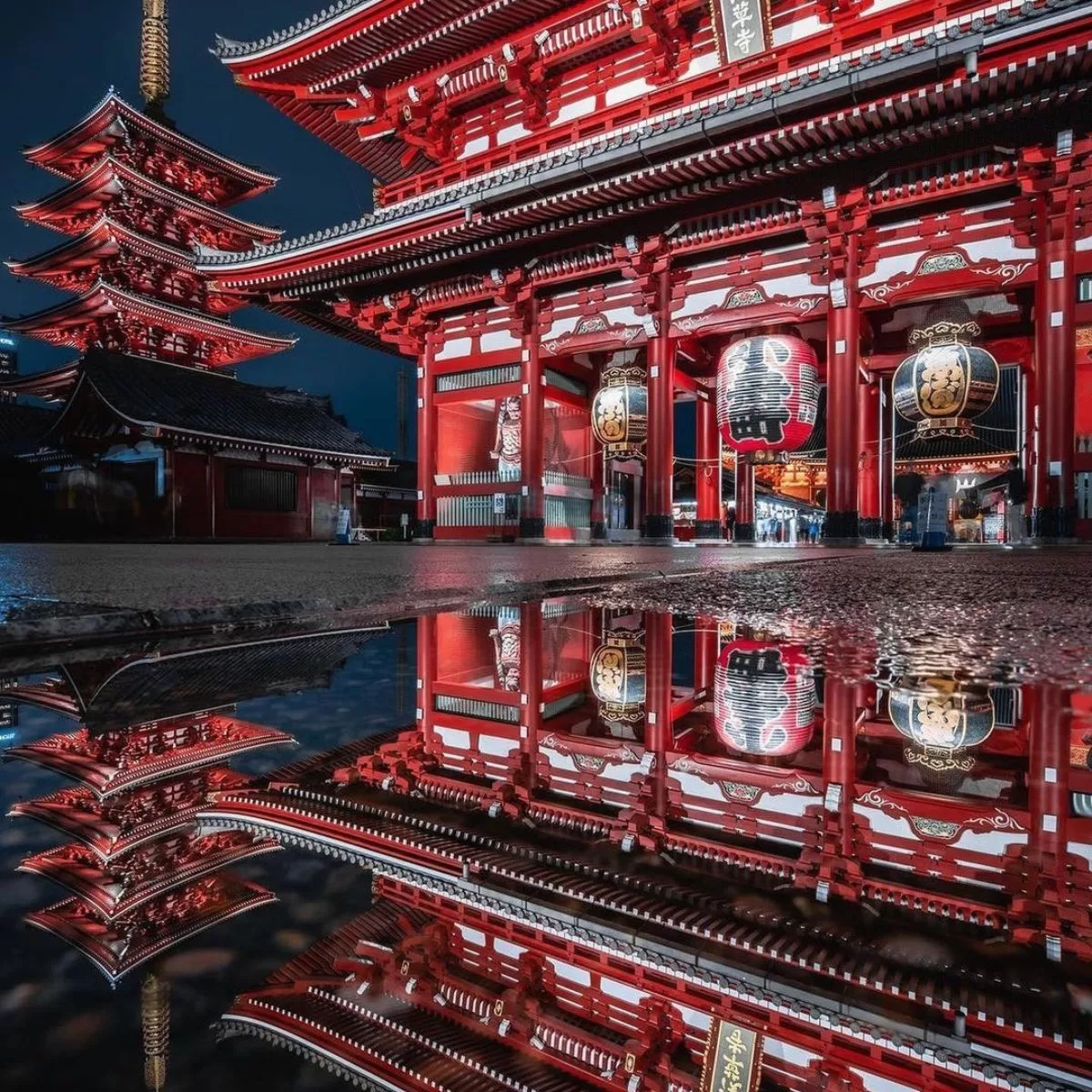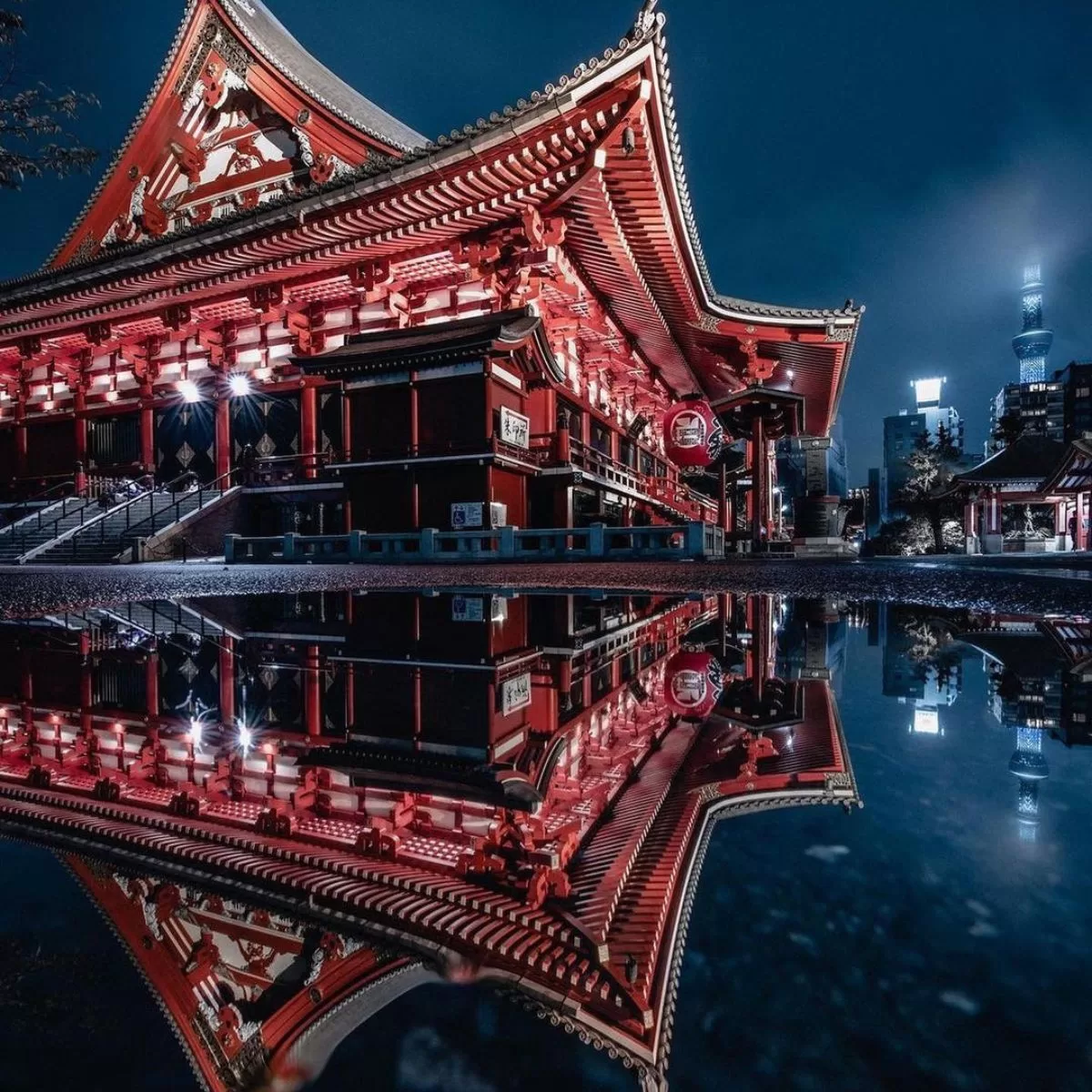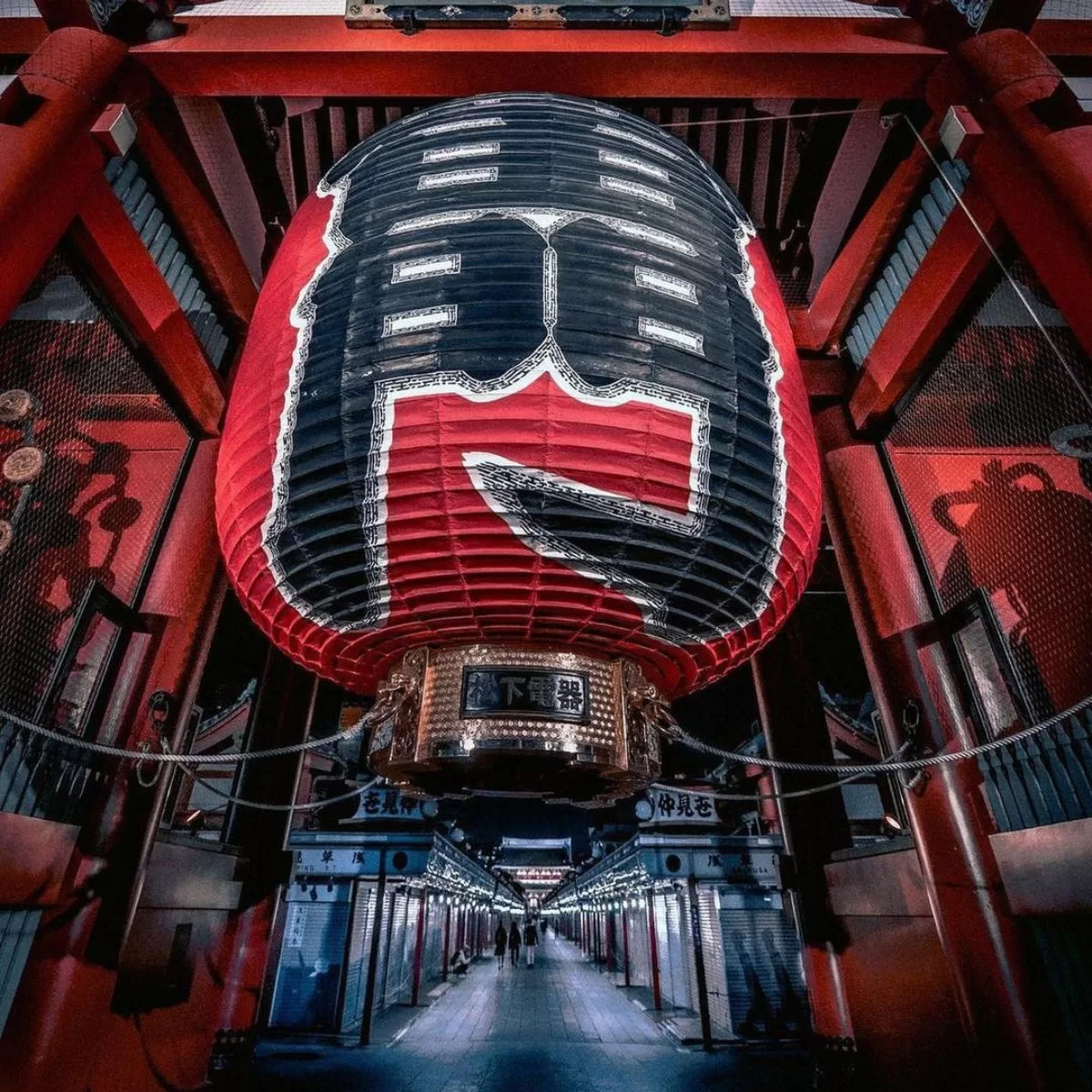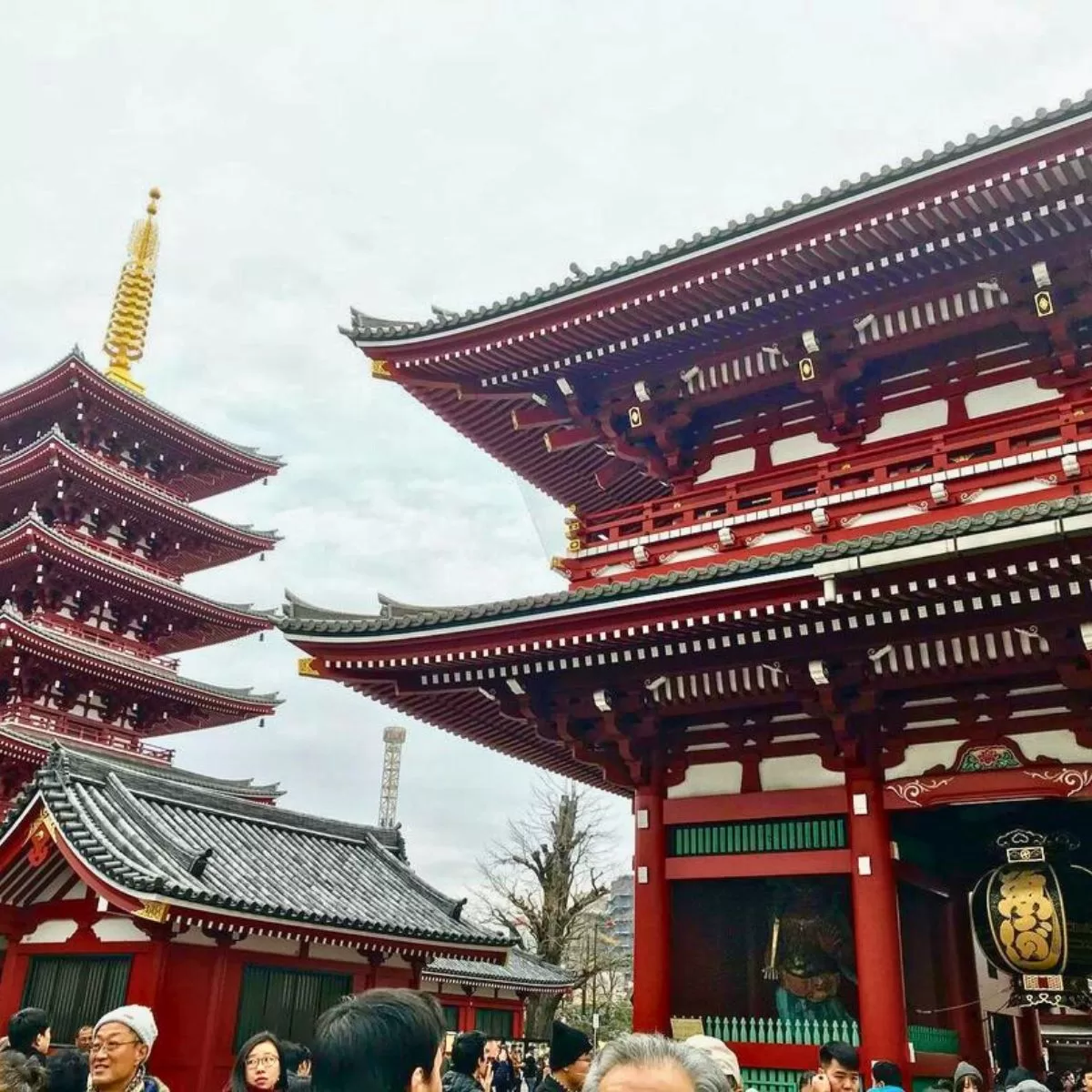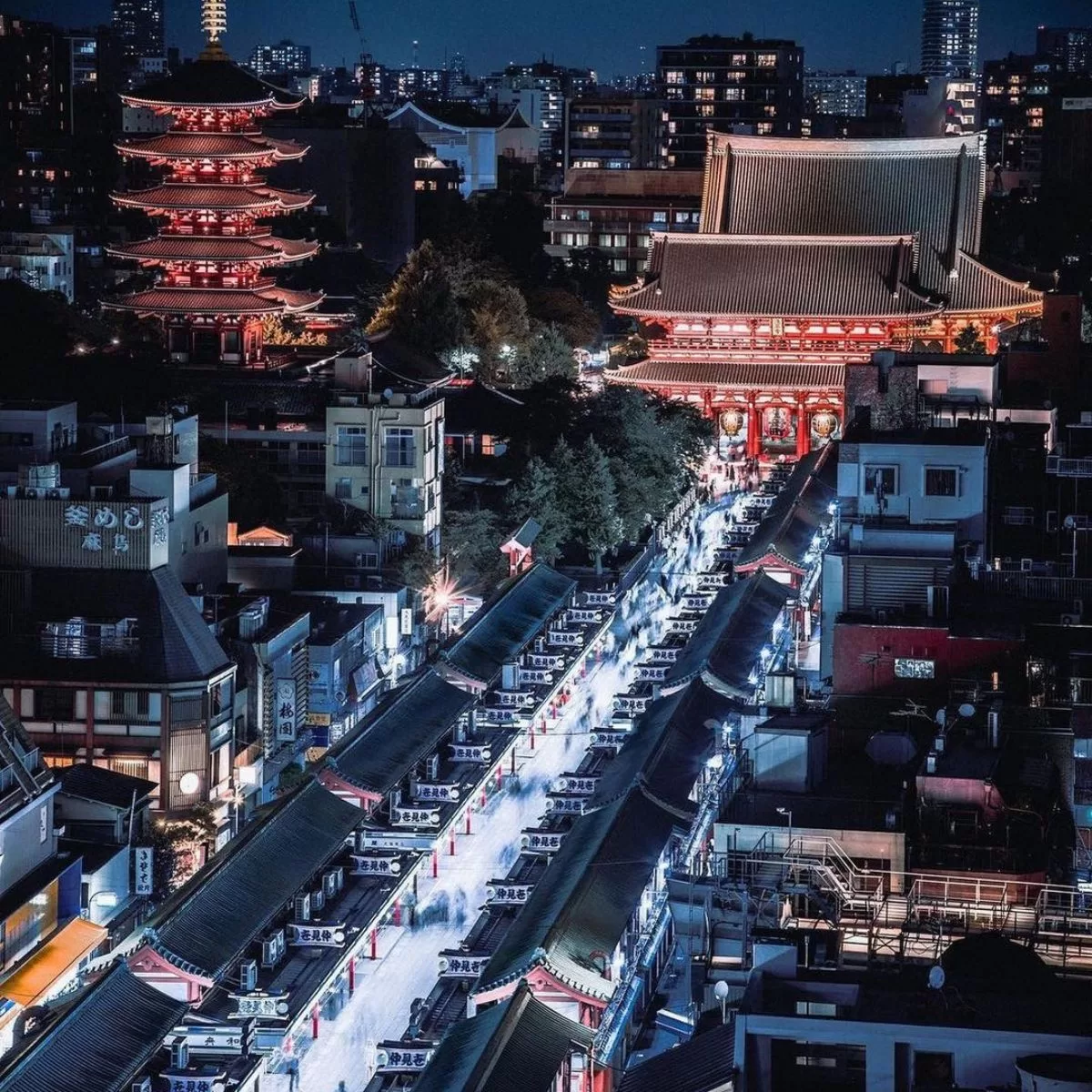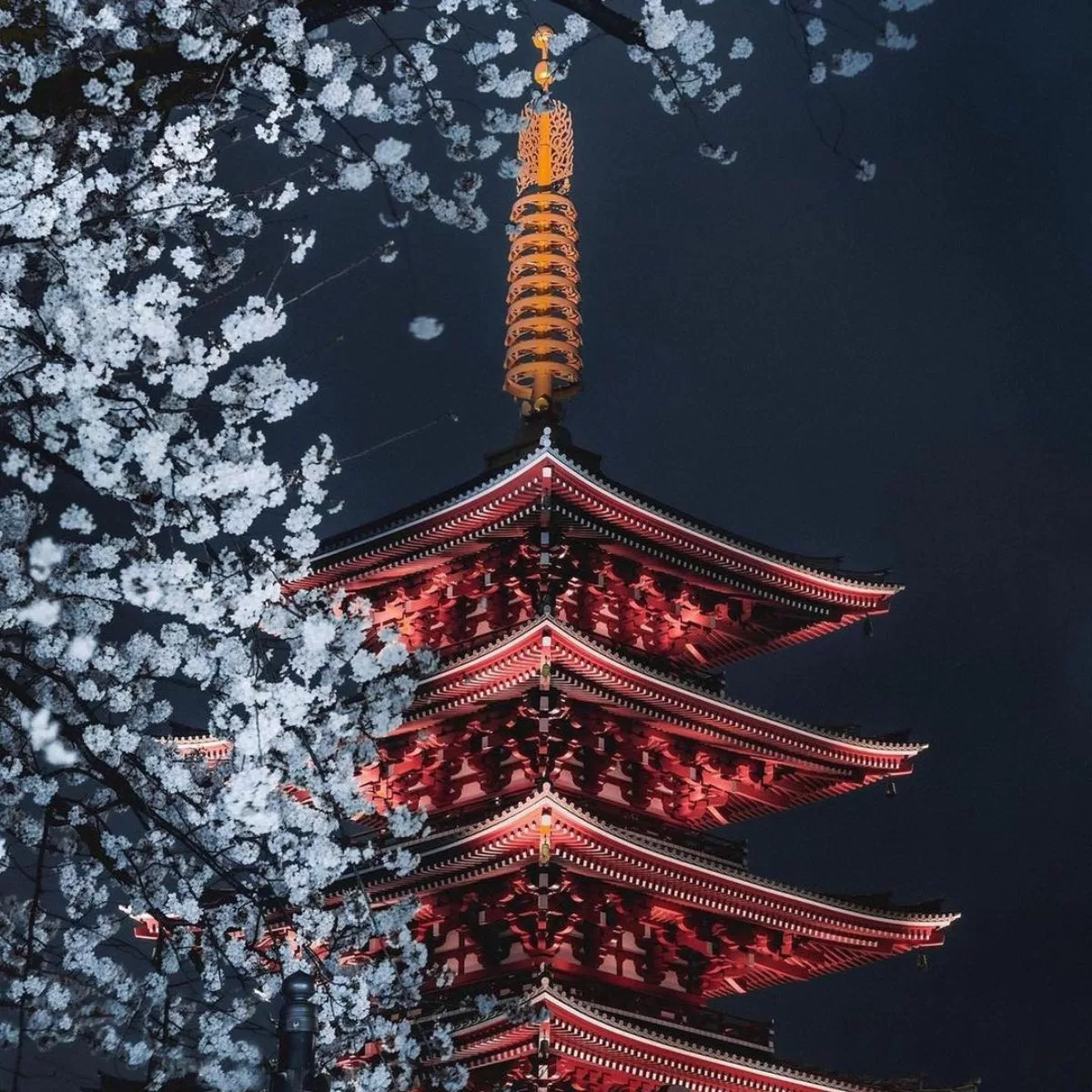 Walking around Sensoji Temple Grounds
On your visit to Sensoji Temple, dedicate some time to explore Hozomon -the treasure-house gate that houses many important Buddhist scriptures and items, like a 1000-year-old sandalwood Kannon statue. There's also a five-storied pagoda called Goju-No-To, standing nearly 55 meters tall, that enhances its picturesque charm.
Sensational Sightings near Sensoji
Near Sensoji lies Asakusa Shrine (Asakusa Jinja), an integral part of the temple complex. Its history dates back to 1649, and it has been designated as an Important Cultural Property by the Japanese government.
While in the Asakusa district, you can also enjoy views of Tokyo Skytree -the tallest tower in Japan– that beautifully contrasts against Tokyo's skyline.
Walking around Sensoji at night gives you an entirely different vista with well-illuminated buildings presenting an ethereal view. Another annual event that further shoos up Asakusa's fame is the exuberant Asakusa Samba Carnival, which occurs every August right outside Sensoji.
How to Get To Sensoji: Navigating through Tokyo
Reaching Asakusa from Tokyo Station is quite straightforward, with just a 15-minute train ride on JR Yamanote Line to Kanda Station, followed by Asakusa Line for direct access or on Tokyo Metro Ginza Line.
There are three primary stations near Sensoji -Asakusa Station, served by Tobu Railways and Metro Ginza Line; TX Asakusa Station, served by Tsukuba Express; Tawaramachi Station, served by Metro Ginza Line– offering multiple options for visitors commuting on various lines inside Tokyo city.
Those who prefer sightseeing along their ride to Asakusa may opt for the water bus service that navigates via the Sumida River, from where they can enjoy panoramic glimpses of structures like Rainbow Bridge and Odaiba Island on route before reaching Asakura Pier, which is only a short walk away from our destination-Asakura Shrine.

Visiting The Iconic Oldest Temple in Tokyo
Before planning your trip know about entry timings —Sensoji Temple is open daily throughout the year from early morning to late evening, while Main Hall opens after dawn till dusk—however, the ground remains open with no entry fee except Main Hall, where offerings can be made. Always better plan your trip during weekdays or non-holiday periods for lesser crowds & a more peaceful atmosphere.
In conclusion, last but not least, when visiting, make sure to wash your hands & rinse your mouth at the cleansing fountain (chozuya/mizuna) near the entrance, followed by a smoke bath ritual under a gigantic bronze incense burner outside Hondo –a unique act believed to purify the soul before entering the premises– thus making every single step taken here enriching & enlightening bringing out the true meaning from this spiritual exploration journey inside heart & soul of Japan's most traditional city-Tokyo.