The Kachiya Festival is one of May's most popular Tokyo events in May, featuring a traditional samurai procession and other festivities.
The Kachiya Festival, held annually on May 5, is a historical event that dates back over a thousand years ago. It is centered around commemorating an episode involving Fujiwara no Hidesato's prayer for victory at the Katori Shrine.
One of the highlights of the festival is the display of 333 carp streamers on Tokyo Tower, which symbolizes the strength and perseverance of children
The Historical Origin of the Festival
Fujiwara no Hidesato was a military leader who came to pray at the powerful shrine when faced with Taira no Masakado's uprising against the imperial court. After successfully suppressing the rebellion, Hidesato offered his bow and arrow to the shrine in honor and gratitude. This bow and arrow were called the kachiya or "winning arrow," which forms the festival's centerpiece.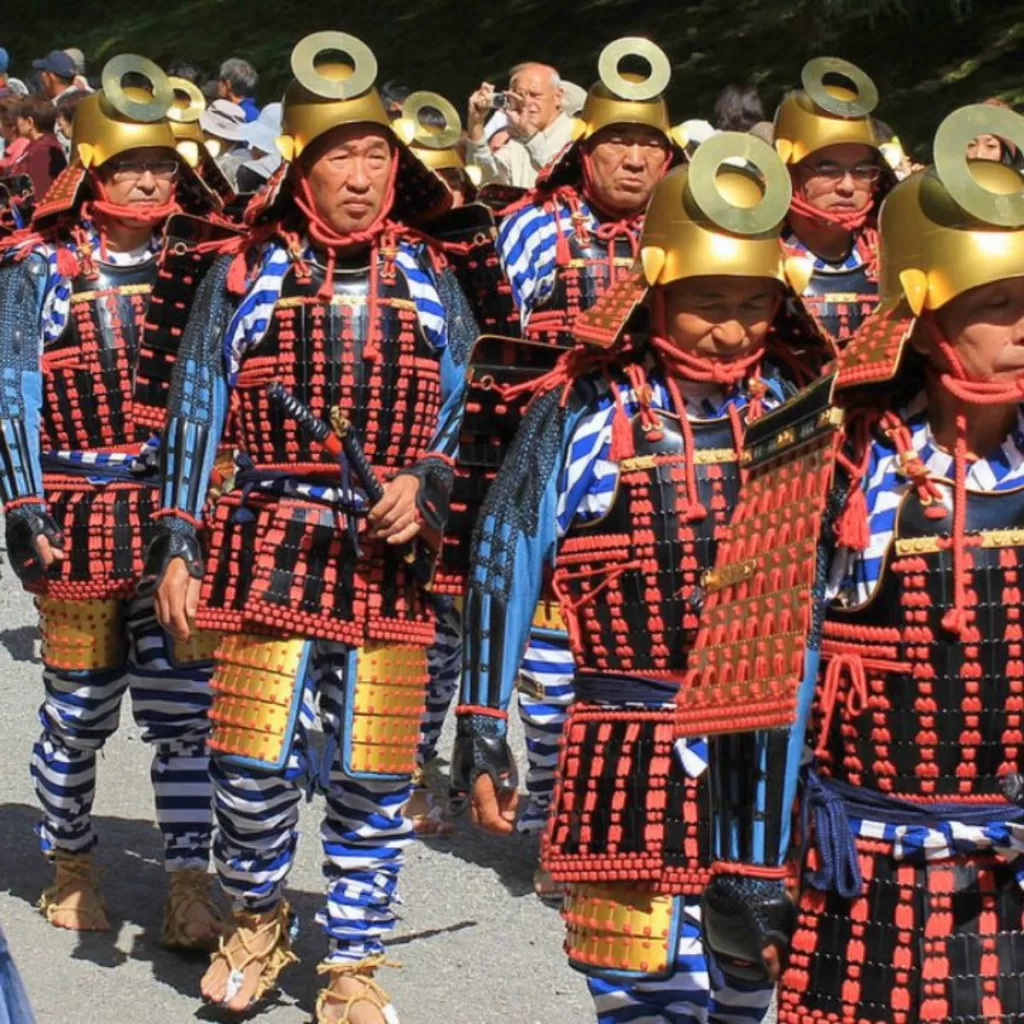 The Highlight: A Samurai Procession Recreating History
The festivities include a unique dedication to the kachiya. One key highlight is a traditional samurai procession that winds through a 2-km route around Kameido Station, concluding at Katori Shrine.
Marchers comprise dedicated residents and members from the local business association, eager to promote their historical precedent in Kameido. Donning elaborate traditional costumes – featuring samurai in battle armor, archers, and more, these participants bring history to life.
A delightful performance interjects the procession's path where marchers showcase kendo or wooden sword fighting skills. Enthusiastically posing for photos, they add an air of authenticity and fun to this annual event.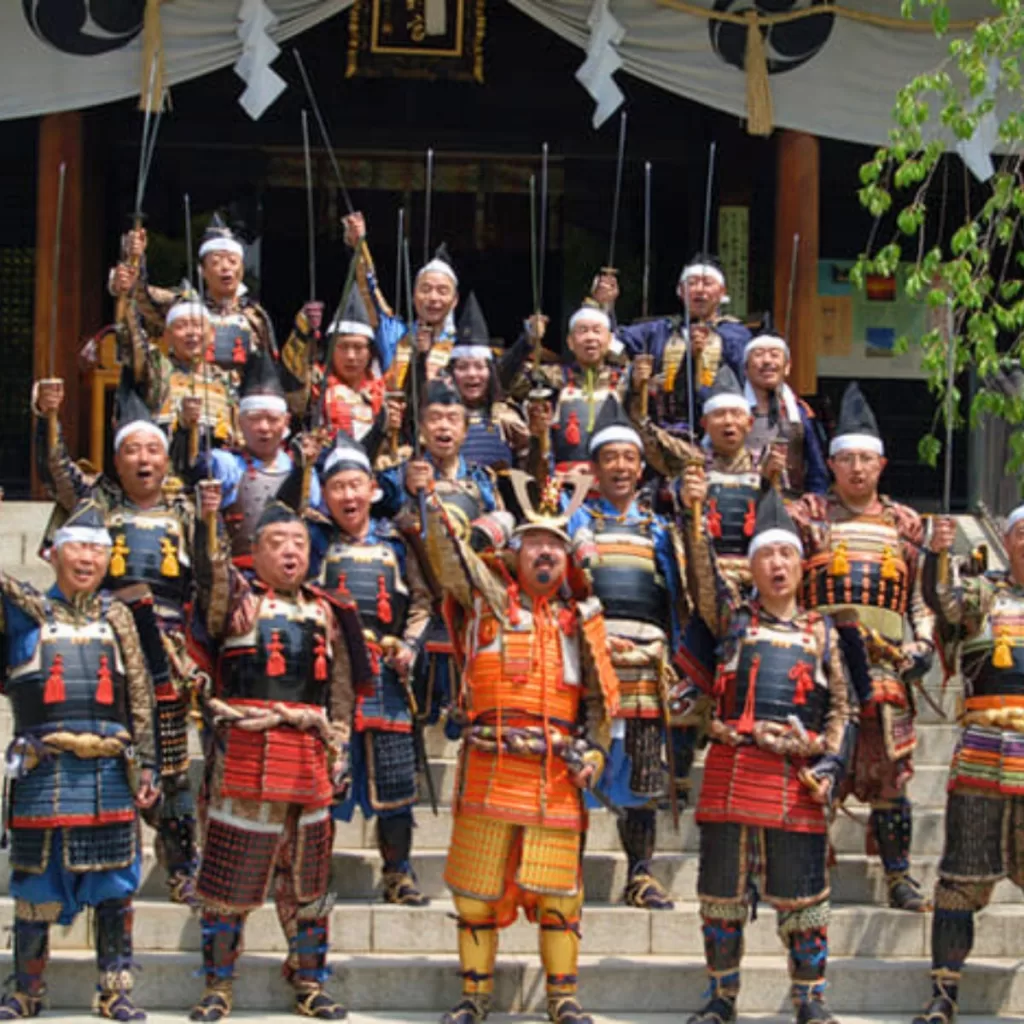 Coinciding Events and Continued Celebrations
Adding greater significance to this day, the parade perfectly coincides with another popular event—Kameido Tenjin Wisteria Festival. Here, attendees can stay on for food, entertainment, and festivities once the Kachiya Procession wraps up.
A dedicated ritual wherein parishioners emulate victorious warriors further embodies Fujiwara no Hidesato's victorious past. As these marchers traverse Katori-jinja Shrine yet again, they revive a piece of history, marking it as one of Japan's prized cultural traditions.
The Event Schedule
Participants geared in samurai attire set out from Kameidokatori Shrine at 1 pm and returned by around 3 pm. After this procession, the festival fully comes alive around 3 pm at the shrine premises.
With such engaging elements intertwined in its fabric —the Kachiya Festival not just revisits history but celebrates it in all its glory, making it an unmissable event in Japan's cultural calendar.
NLP Keywords: Kachiya Festival, Fujiwara no Hidesato, Taira no Masakado's uprising, Imperial court rebellion suppression, Winning Arrow (Kachiya), Traditional Samurai Procession, Kameido Station, Katori Shrine, Resident marchers Local business association, Kendo demonstration , Period dress photography, Kameido Tenjin Wisteria Festival, Fujiwara's victorious past memorial ritual, Parishioners dressed as warriors, Historical Cultural Tradition Celebration, Kameidokatori Shrine: start/return point, schedule: 1 pm – 3 pm, Post-procession festival.