Tokyo, known for its bustling city life, cultural diversity, and vibrant festivals, has numerous events lined up for May 2024. If you're planning a trip to Japan, bookmark these great festivities, which showcase the city's rich tradition and energetic spirit. From traditional dance performances at the Cambodia Festival to the energetic Sanja Matsuri. Here's a rundown of the most anticipated Tokyo events in May 2024.
| Date | Name | Category |
| --- | --- | --- |
| May 2-May 3, 2024 | Ōme Grand Festival | Traditional |
| Late March-May 2024 | Tokyo Tower 333 Carp Streamers | Cultural |
| May 5, 2024 | Kachiya Festival | Historical |
| May 5, 2024 | Cambodia Festival | Cultural |
| Mid-May 2024 | Sichuan Festa 2024 | Culinary |
| Late April-Early May | Odaiba Oktoberfest | Culinary |
| May 5, 2024 | Sanja Matsuri | Festival |
| Late April-Early May | Kurayami Festival | Historical |
| Mid-Late May 2024 | Kagurazaka Street Stage O-edo Tour | Cultural |
| Mid-March-Late May 2024 | Spring Flowers at Showa Kinen Park | Nature |
| Mid-April-Early May 2024 | Kameido Tenjin Wisteria Festival | Nature |
| Late April-Early May 2024 | Oedo Beer Festival | Culinary |
| Late April-Early May 2024 | Meiji Shrine Spring Grand Festival | Cultural |
| Late April-Early May 2024 | Niku Fes | Culinary |
| Late May 2024 | Roppongi Art Night 2024 | Art |
Tokyo Events in May 2024: A Guide to the City's Most Exciting Festivities
Ōme Grand Festival: A Century-Old Tradition Comes Alive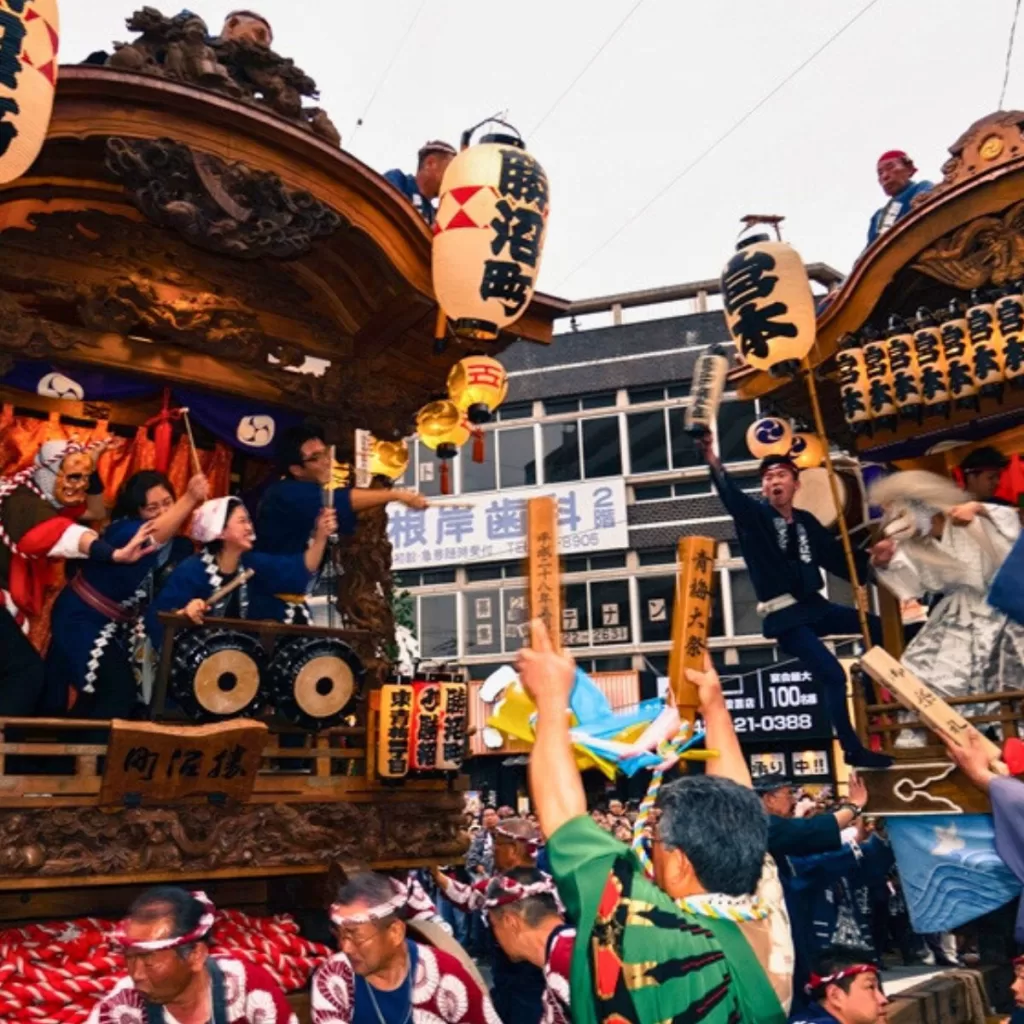 Dates: May 2-May 3, 2024
Time: 9:00 am – 7:30 pm
Venue: Sumiyoshi Shrine
The annual festival Ome Taisai returns on May 2nd and 3rd with its dazzling display of twelve giant wheeled floats known as "dashi," each representing a neighborhood in Ōme City. This event started over a century ago as a tribute to the Kanda and Sanno Festivals but has evolved into a unique celebration for Ōme City. The colorful parade features costumed mannequins aboard the dashi, accompanied by traditional flutes and drums played by local residents.
During this two-day affair, visitors can enjoy over 300 stalls stretching nearly 2 kilometers along the main road. With an estimated annual attendance of 130,000 visitors, the Ōme Grand Festival promises an unforgettable experience.
How to get there: Ōme Station is accessible via the Chūō Line from Tokyo Station (1.5 hours) or Shinjuku Station (1 hour).
---
Tokyo Sea Life Park – Free Admission Day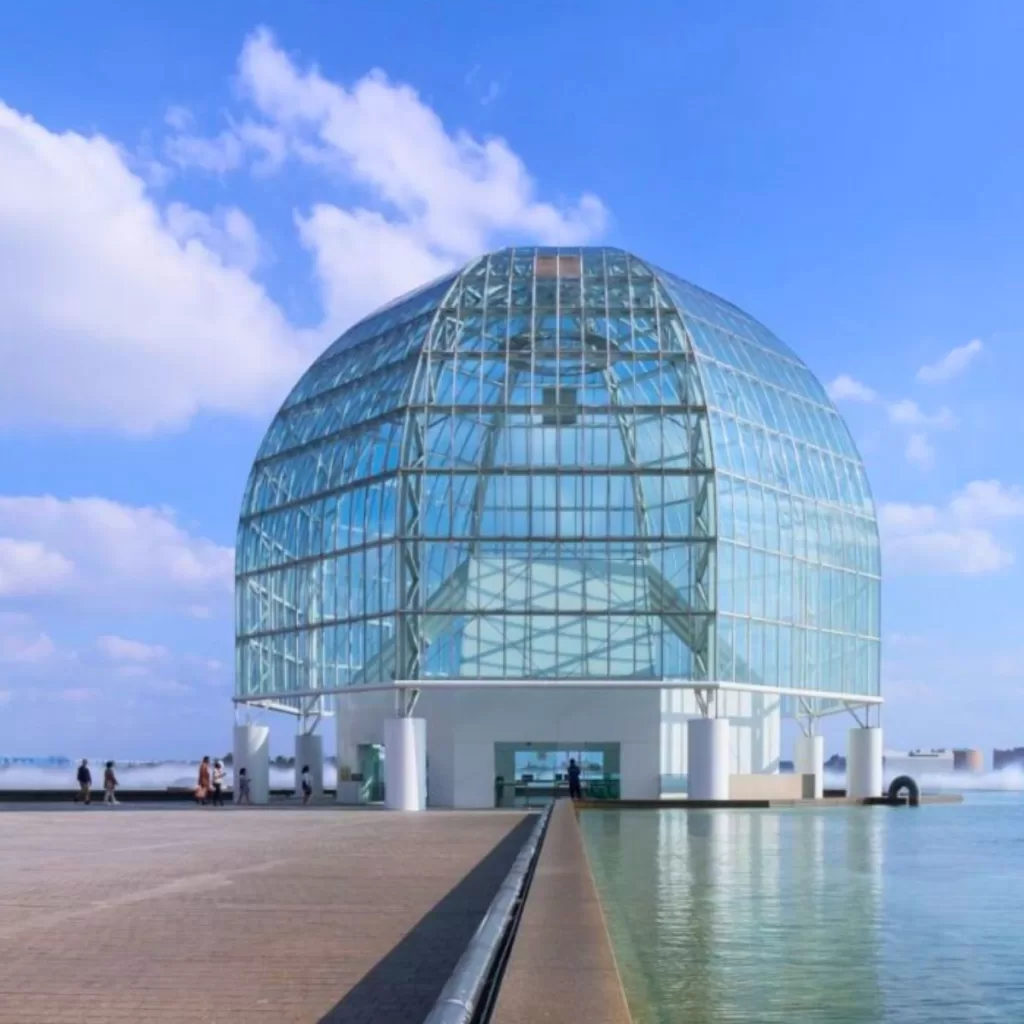 Date: May 4, 2024
Venue: Kasai Rinkai Park
Housing a wide range of aquatic creatures from around the world, Tokyo Sea Life Park celebrates Greenery Day on May 4 with free admission for all visitors. The park features tanks focusing on deep-sea life, coastal water animals, freshwater life, bluefin tuna, sharks, penguins, and specimens from the Arctic and Antarctic Oceans.
Visitors can access the park after a 5-minute walk from Kasai Rinkai Koen Station on the JR Keiyo Line.
---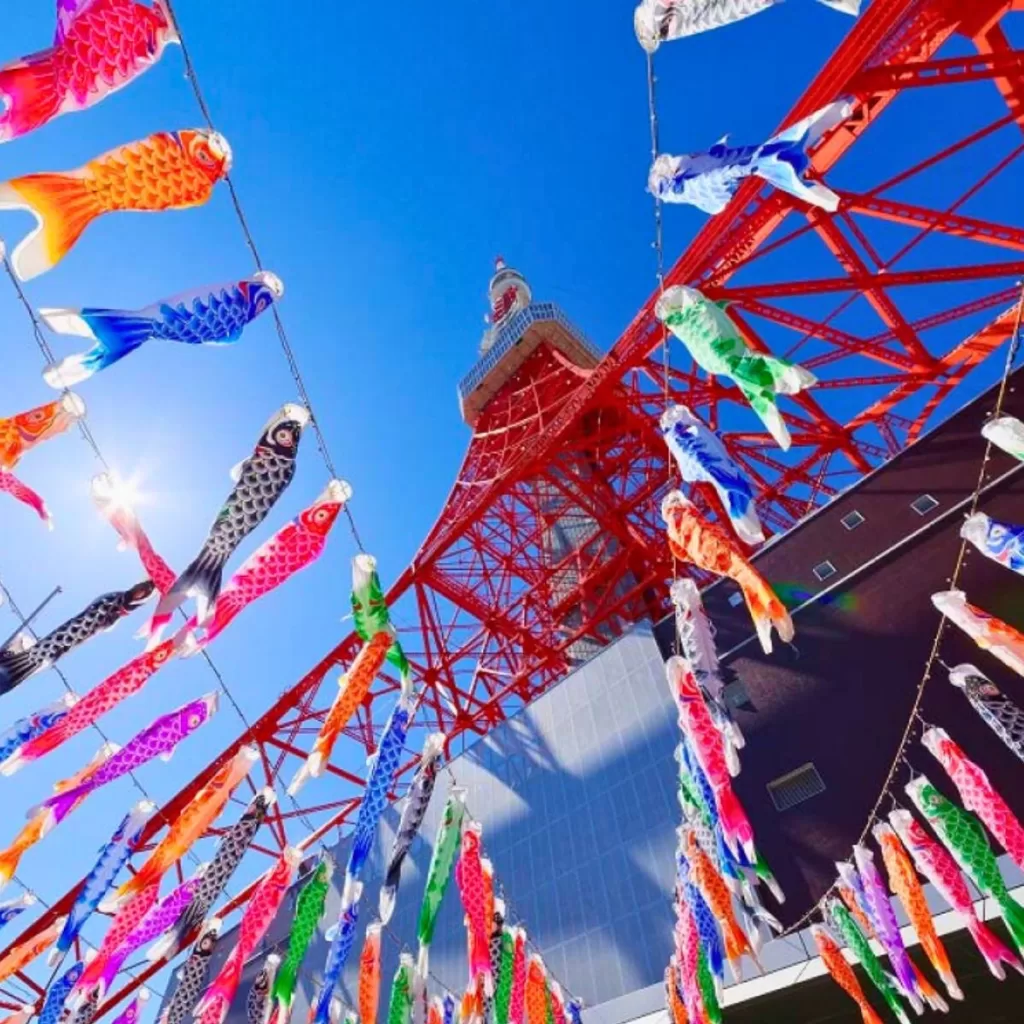 Date: Late March – Early May 2024
Venue: Tokyo Tower, Main Entrance
In honor of Children's Day on May 5th, Tokyo Tower will once again be adorned with 333 colorful koinobori (carp-shaped windsock streamers) representing its 333-meter height. An additional giant Pacific saury streamer symbolizes support for post-disaster reconstruction efforts in Ofunato City, Iwate Prefecture.
These vibrant decorations can be viewed at the main entrance of Tokyo Tower on the first floor, offering spectators a visually stunning spectacle that celebrates Japan's culture and traditions.
---
Kachiya Festival: A Glimpse into Japan's Samurai Past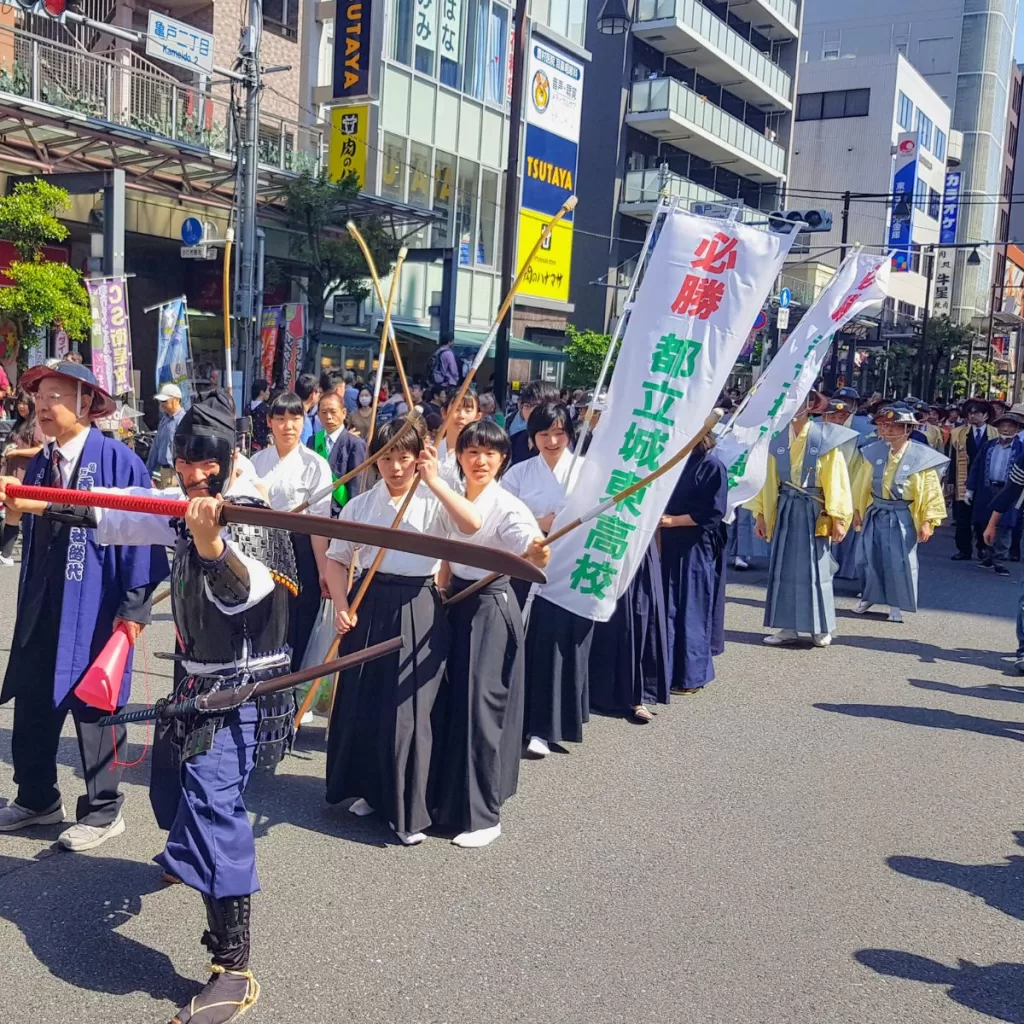 Date: Sunday, May 5th, 2024
Time: 12:30 pm – 3:30 pm
Venue: Kameido Statio
The thousand-year-old Kachiya Festival pays homage to Fujiwara no Hidesato's victory following his pre-battle prayer at Katori Shrine. Celebrations include dedicating a "kachiya" (victory arrow) and hosting a vibrant samurai procession that covers a two-kilometer route around Kameido Station, ultimately ending at the shrine.
Participants, dressed as samurai in battle armor and archers, join a brass band and others in period-appropriate costumes. The procession pauses at certain points for performances, including kendo demonstrations. Don't miss the opportunity to snap photos of the enthusiastic parade participants who are eager to promote their Kameido neighborhood.
Schedule: The procession begins south of Kameido Station at 1:00 pm before heading towards the station area around 2:00 pm. Following the main shopping street (closed to traffic), it arrives at Katori Shrine at approximately 3:00 pm.
---
Sanja Matsuri 2024 (Sanja Festival)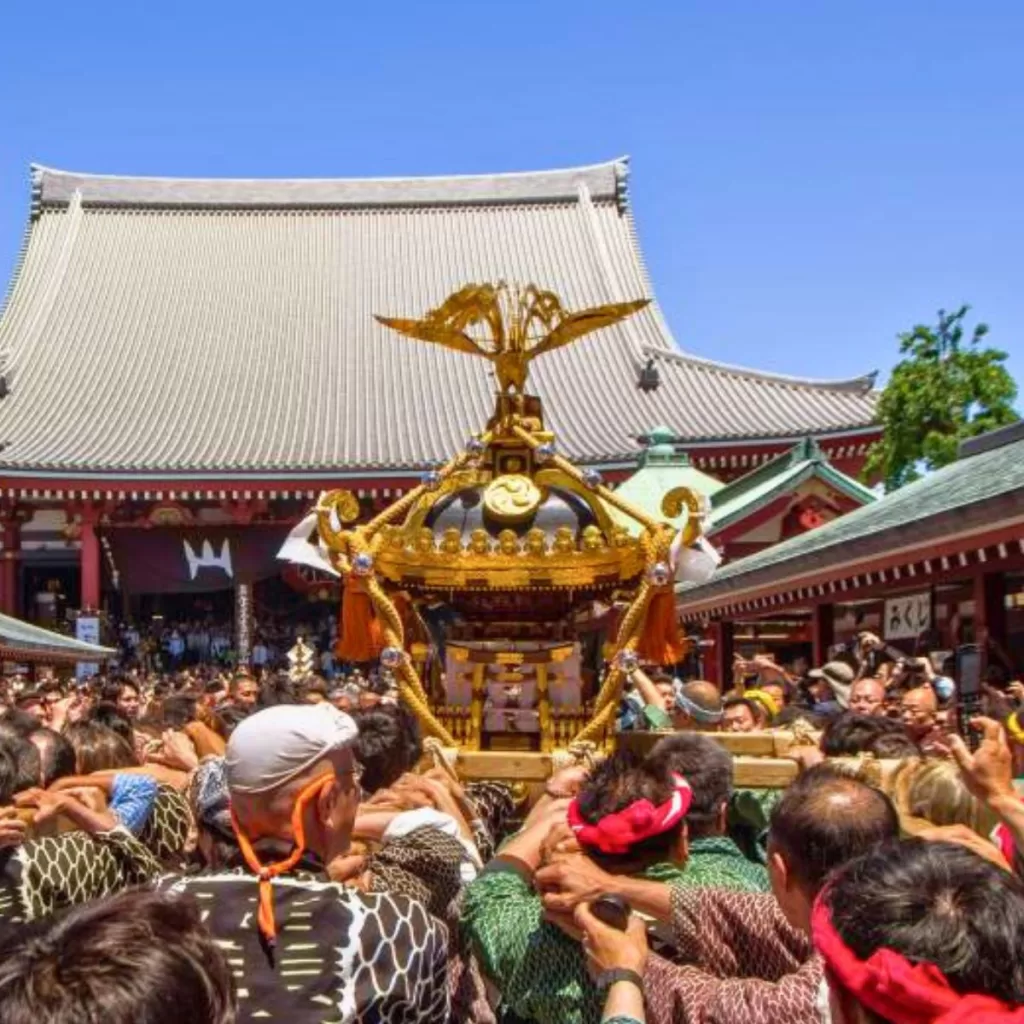 Date: May 17-19, 2024
Venue: Sensoji Temple and Asakusa Shrine
Known as one of Tokyo's most popular shrine festivals, the Sanja Matsuri is held around Sensoji Temple and Asakusa Shrine during the third weekend of May. The event features lively portable shrine processions, food stalls, and traditional performances. With nearly two million visitors, the festival provides a unique glimpse into Tokyo's vibrant street life.
---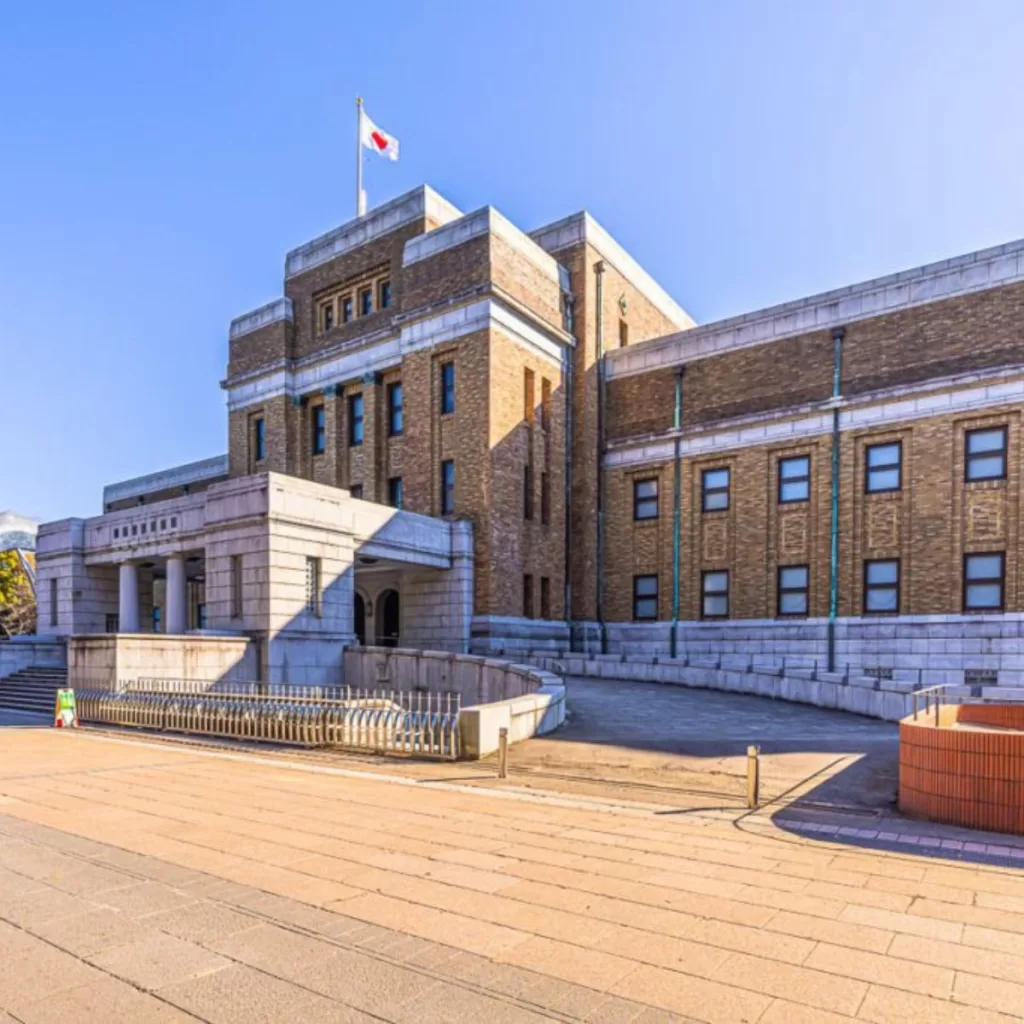 Date: Sat, May 18, 2024
Venue: Various Museums across Tokyo
International Museum Day has been celebrated worldwide since 1977 under the initiative of the International Council of Museums (I.C.O.M.). This Day promotes greater public awareness about the vital role of museums in society's development.
To commemorate this Day, many Tokyo museums offer free admission on or around May 18. Significant participating venues include the Tokyo National Museum, Shitamachi Museum (currently closed), the National Museum of Nature and Science, and the National Museum of Western Art. Prepare yourself for large crowds at these popular museums, and make sure to confirm free entry dates on the respective museum's websites.
---
Date: Early May 2024
Time: 9:00 am – 2:30 pm
Children's Day receives an exciting twist at Kazo Citizens' Peace Festival, which boasts the world's largest koinobori (koi carp streamer). This towering streamer is 100 meters long and adds a festive mood to Saitama's riverside event. Twice during the Day, the massive koinobori is hoisted amidst stage shows featuring drums, music, and speeches from city officials.
How to get there: Free shuttle buses are available from Kazo Station (North Exit) between 8:30 am and 3:40 pm. Travel between Shinjuku Station and Kazo Station takes approximately 1 hour and 10 minutes with a transfer at Kuki Station.
---
Cambodia Festival: Celebrating Khmer Culture and Friendship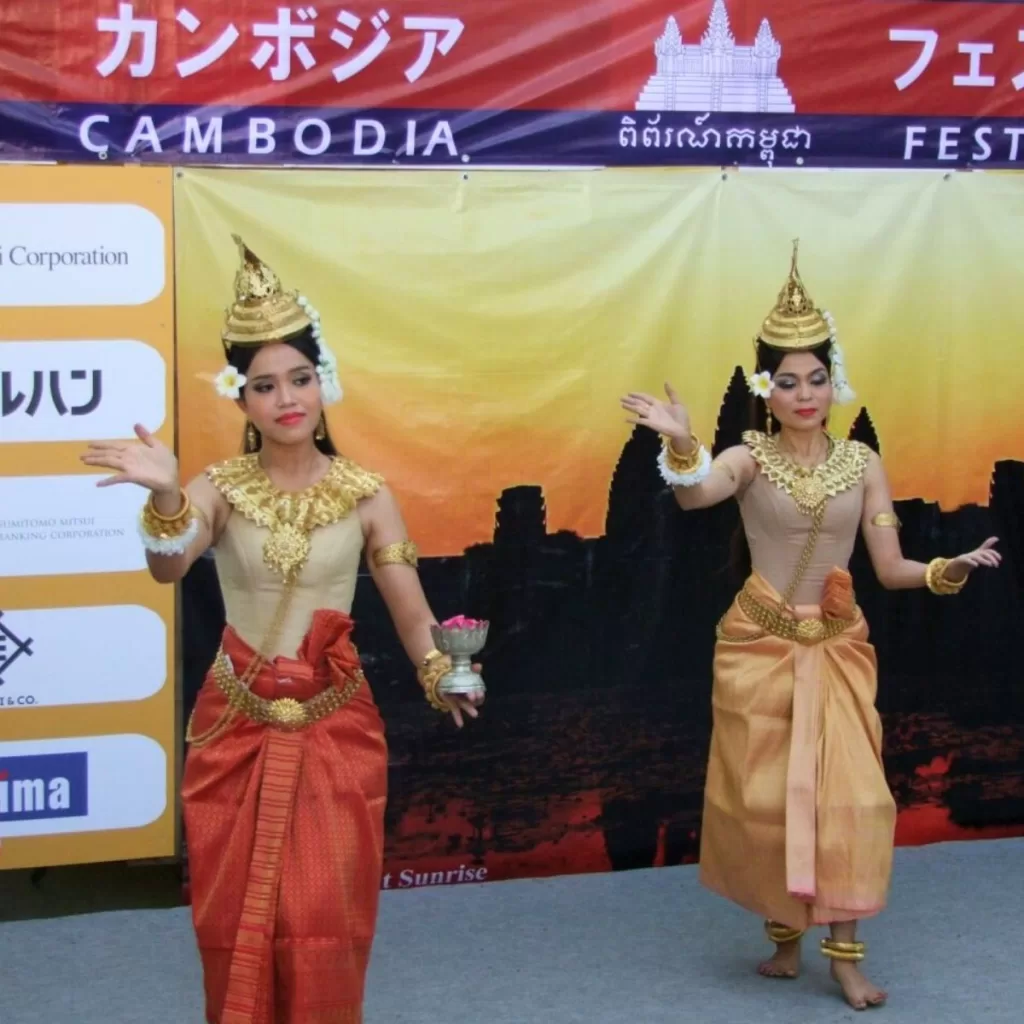 Date: Early May 2024
Venue: Yoyogi Park
Taking place at Tokyo's Yoyogi Park, the Cambodia Festival aims to promote friendship between Japan and the Kingdom of Cambodia. The festival features various aspects of Cambodian culture, including traditional dance performances by professional troupes from Cambodia and unique delicacies like Num Banhchok available at food stalls. Visitors can also find beautiful handicrafts and products, such as naturally colored golden silk.
The event takes place at the event square near Yoyogi Park's permanent stage. It is within walking distance from Harajuku Station (J.R. Yamanote Line), Meijijingumae Station (Chiyoda Line), and Yoyogi-Hachiman Station (Odakyu Line).
---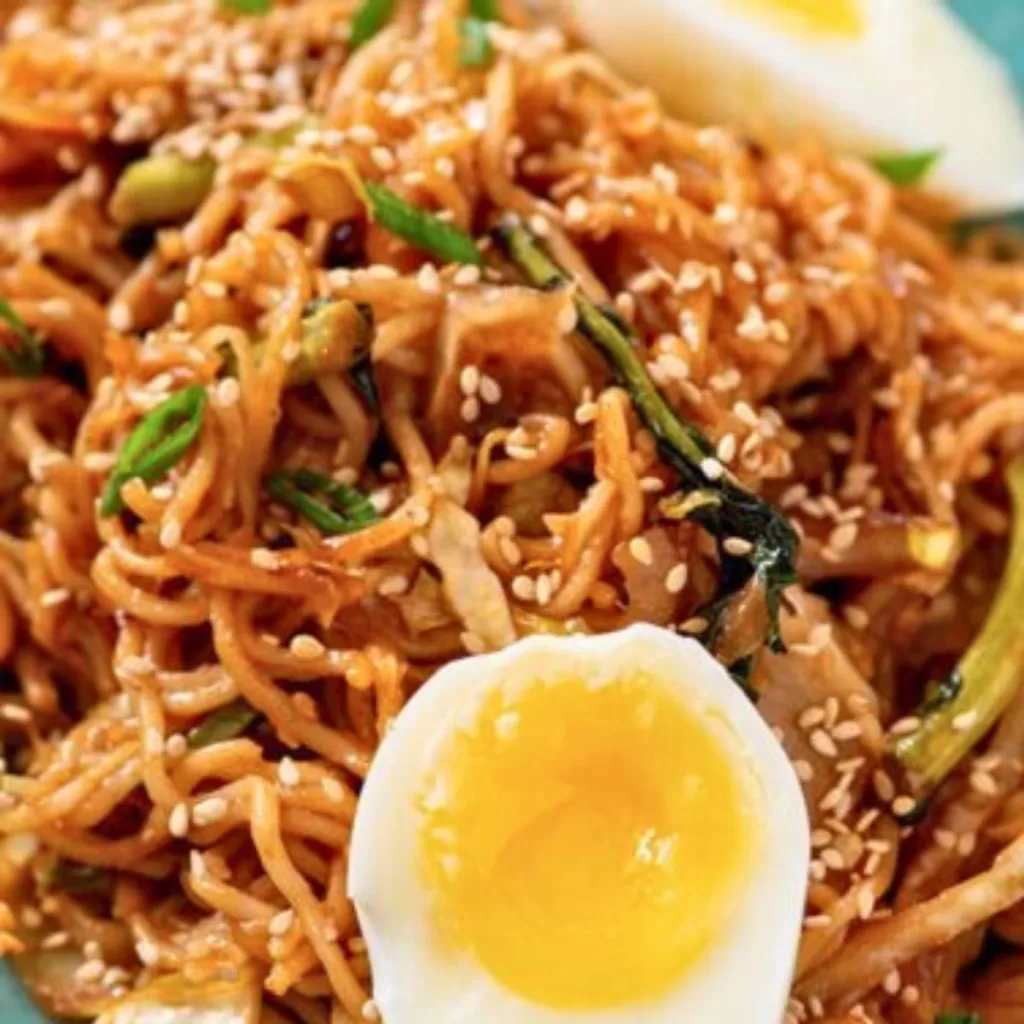 Date: Mid-May 2024
Venue: Nakano Central Park
The annual Tokyo Sichuan Festival honors the unique spice of China's Sichuan district. Chefs from Japan and China gather to create an array of authentic dishes showcasing Sichuan spices. Be prepared for a mouth-watering experience tasting steamed buns, spicy noodles, map tofu (mabo tofu), hotpot cuisine, and more. The event also features cultural performances and a lottery held alongside the culinary delights.
---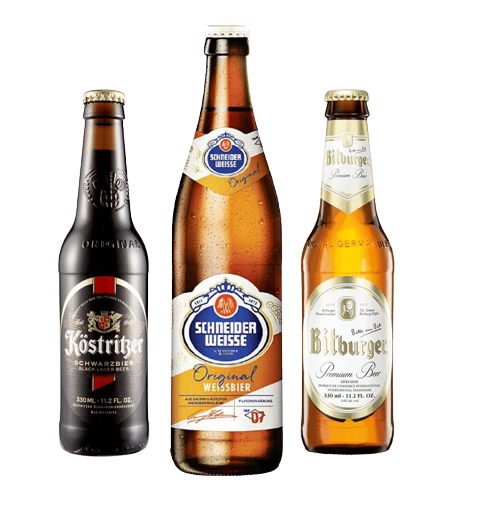 Date: Late April – Early May
Venue: Symbol Promenade Park Central Square
Beer enthusiasts will not want to miss the Odaiba Oktoberfest occurring late April until early May. This lively event promises visitors an authentic taste of Germany with famous beers like Erdinger, Kostritzer, Krombacher, and Paulaner available for sampling. Sausage lovers can also indulge in a wide array of delectable wursts at this must-attend festival.
Admission to Odaiba Oktoberfest is free, with beer prices averaging around 1,000 yen per glass. Traditional Oktoberfest attire like lederhosen and dirndls will also be on display for an immersive cultural experience.
---
Kurayami Festival: A Nighttime Spectacle of Tradition and Horse Racing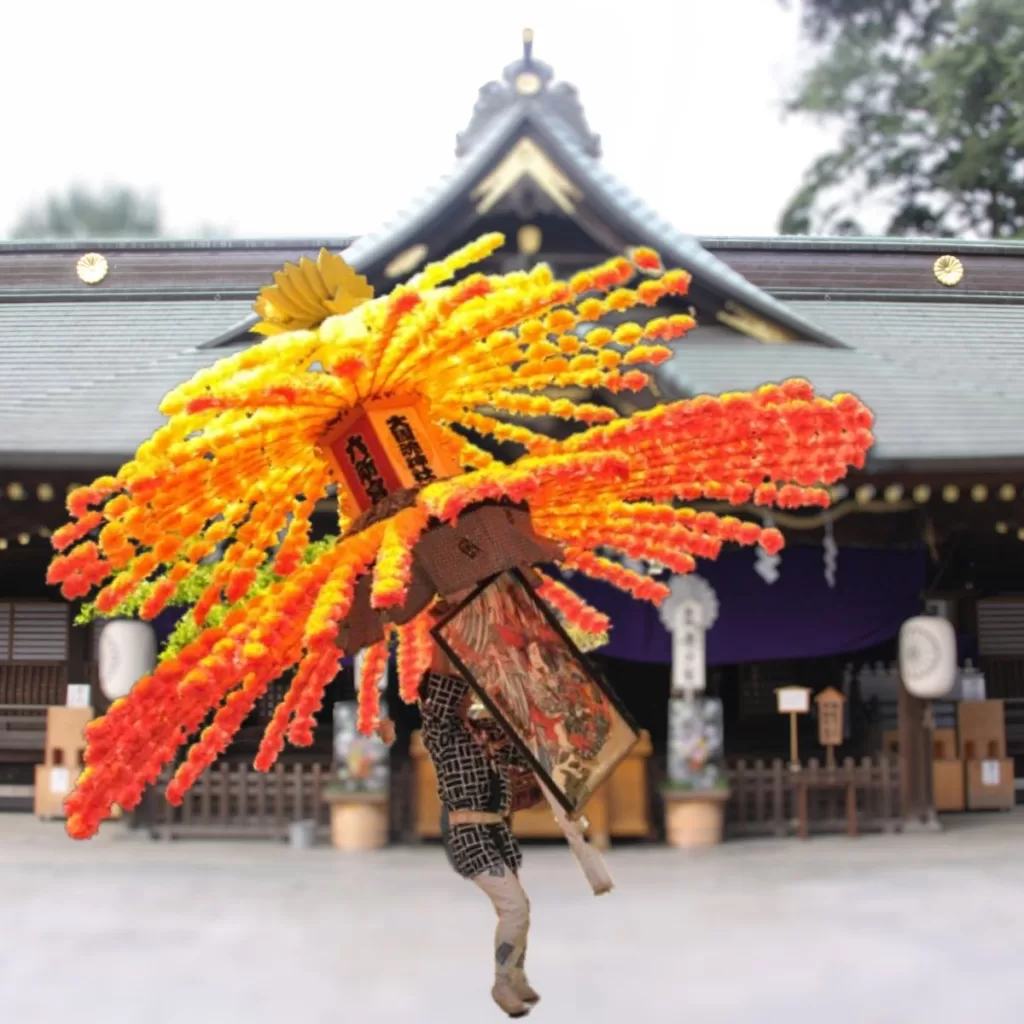 Date: April 30 – May 6
Venue: Okunitama Shrine, Fuchu City
One of the oldest Japanese celebrations in the Kanto region, the Kurayami Festival, also known as the Darkness Festival, is set to take place from April 30th to May 6th at Okunitama Shrine in Fuchu City, Tokyo. The festival features a variety of events like horse racing, taiko drumming, mikoshi (portable shrine) processions, and nighttime parades lit by lanterns and lights.
On May 5th, eight beautifully decorated floats will make their way through the darkness as part of the main procession. With each one boasting its unique theme and color scheme, these illuminated floats create an ethereal atmosphere that attracts local youth and tourists alike.
History and Activities
Dating back to ancient gatherings of farmers known as Utagaki, the Kurayami Festival has evolved to include various ceremonies celebrating the rich tradition of horse breeding in the area. One such event is the yabusame, a thrilling horseback archery competition. Performances featuring traditional mask dances by adults and children are also held throughout the festival period.
---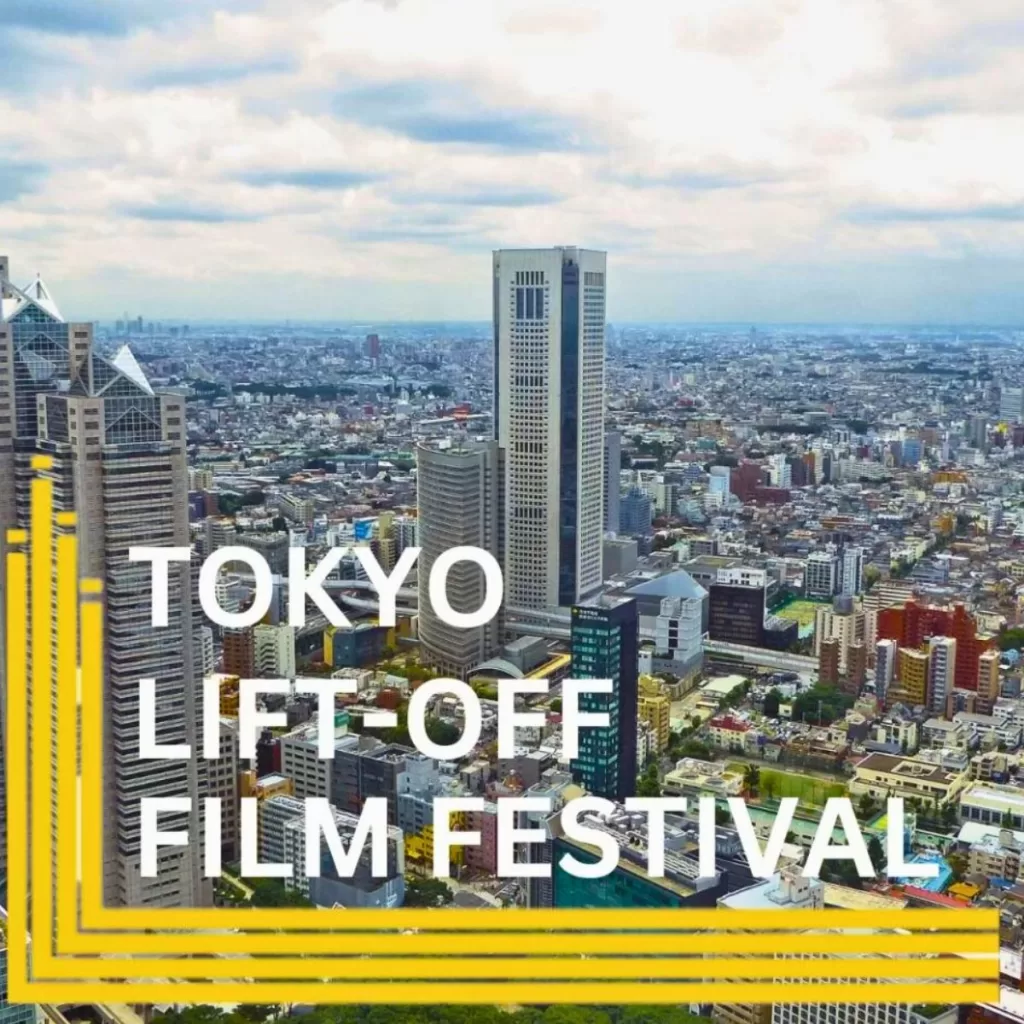 Date: Early-Late May 2024
Venue: Online
Returning this May, the Tokyo Lift-Off Film Festival aims to celebrate the best of the independent film community. Promoting global indie films and connecting filmmakers worldwide, this month-long event takes place both online and in person.
Submissions are open to all emerging filmmakers striving to share their work with diverse audiences and join the ever-growing indie film community. Expect phenomenal online events, a post-event Networking-Speed-Date session, film screenings, and an awards ceremony.
---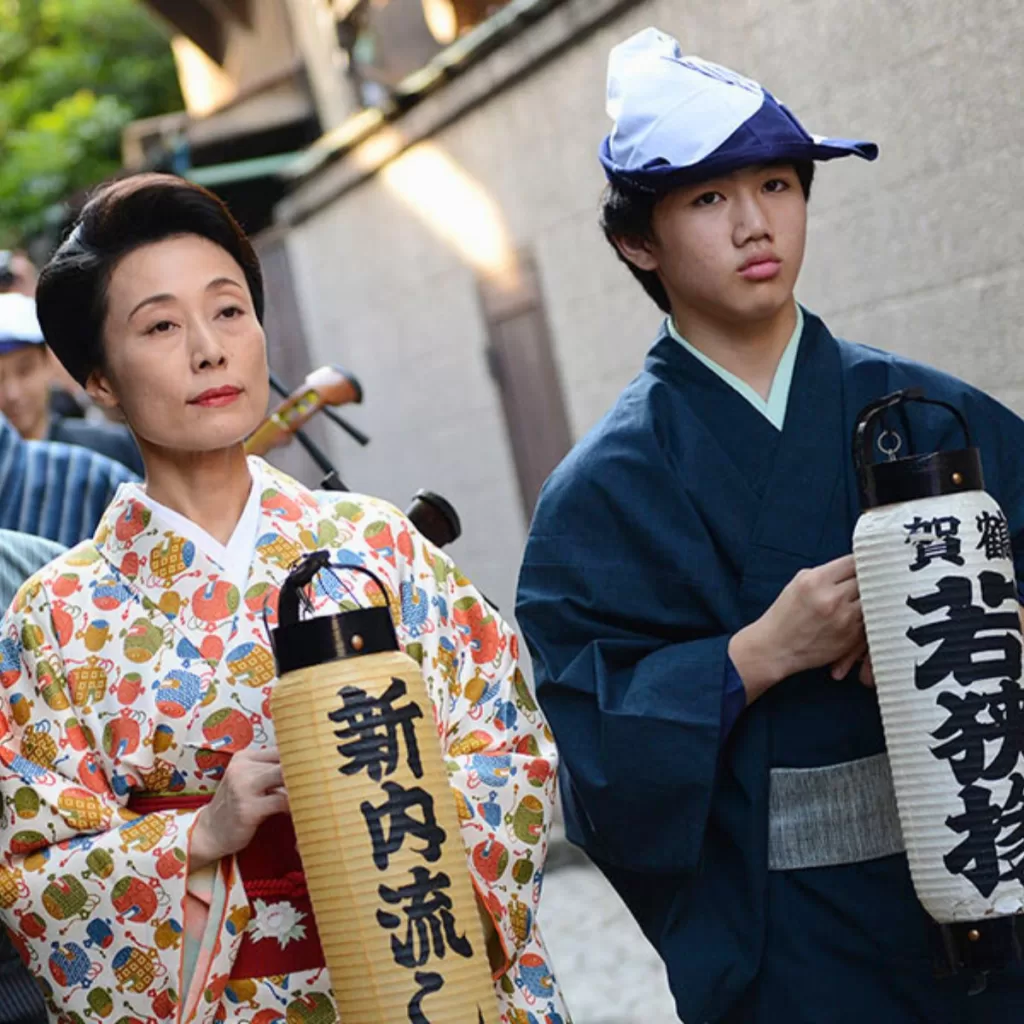 Date: Mid-Late May 2024
Venue: Kagurazaka, Shinjuku Cit
The O-edo Tour transforms the streets of Kagurazaka into a stunning showcase of various traditional Japanese performing arts. This event features both established and emerging artists representing diverse genres that have flourished in this neighborhood.
Activities and performances include Shinnai Nagashi, geisha banquet games, live concerts, zashiki asobi (parlor games), a stamp rally, and more. Revel in the vibrant amalgamation of Japanese culture amidst the ambiance reminiscent of Tokyo's pre-modern Edo period.
---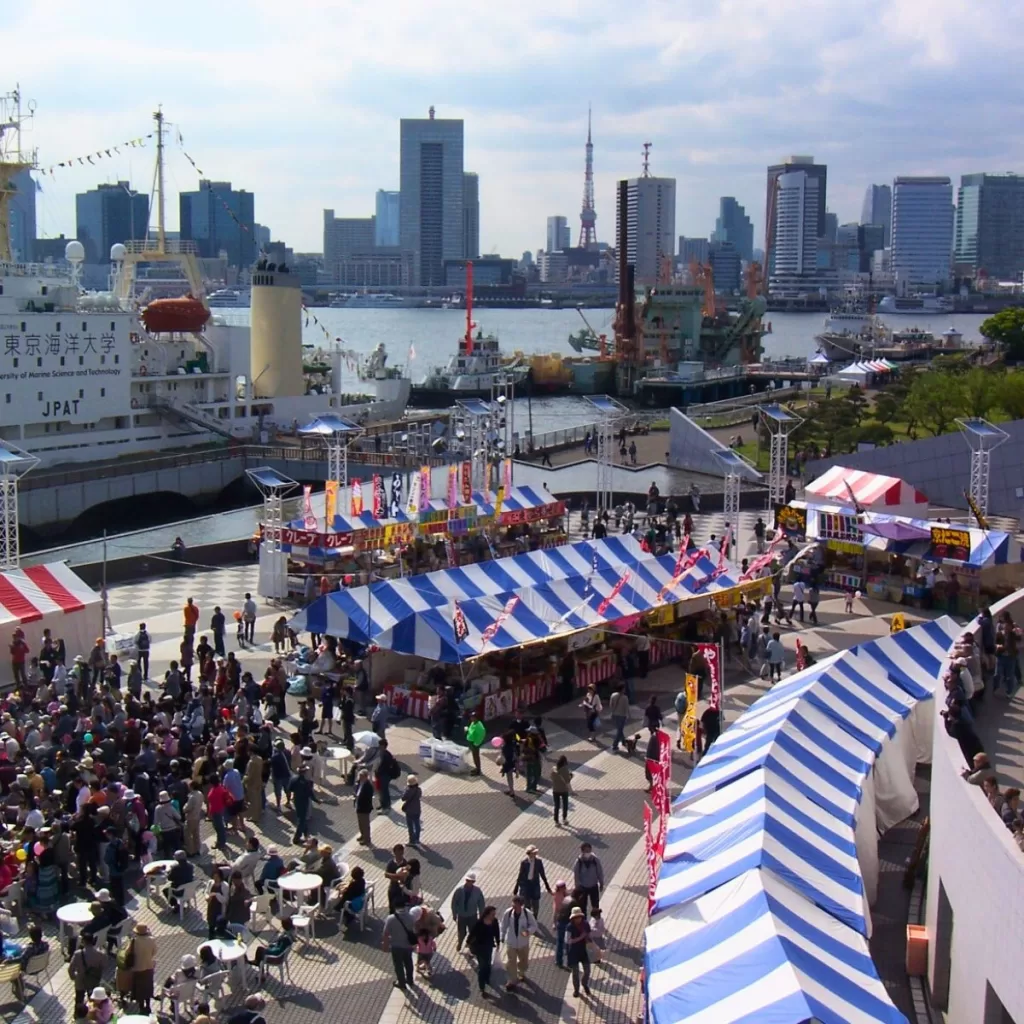 Date: Mid-Late May 2024
Venue: Tokyo International Cruise Terminal
Marking its 82nd anniversary this year, the Tokyo Port Festival (Minato Matsuri) commemorates the opening of the Port of Tokyo back on May 20, 1941. Over this two-day event, visitors can partake in family-oriented activities such as touring specialized ships, visiting a special exhibition at the Museum of Maritime Science, watching stage performances, and indulging in culinary delights from various food trucks.
Attendees can also embark on vessels operating within the Port of Tokyo or make use of the free water taxi from Hinode Pier to Aomi Pier. With preregistration needed by May 8 for certain rides like water taxis and restaurant ships, make sure your seascape plans are set beforehand.
---
Date: Mid to Late May 2024
Venue: Tokyo Big Sight
Asia's largest art event, Design Festa, returns with thousands of artist exhibitions from all over Japan. Combining fashion, illustration, music, dance performances, arts and crafts vendors, workshops, and food stalls for a creatively charged event at Tokyo Big Sight.
---
Date: Mid-March – Late May 2024
Venue: Showa Kinen Park, Tachikawa
Spring's colorful arrival signifies an enchanting blooming season at Tachikawa's Showa Kinen Park. The park becomes a vivid canvas with cherry blossoms, tulips, rape blossoms (nanohana), nemophila, red poppies, and other mixed blooms adorning different areas throughout March-May.
Notably, the massive tulip garden boasting about 250,000 tulips of 267 varieties is an iconic attraction within the lush landscape. Traversing the picturesque park is made more accessible via carefully-tended bicycle trails.
---
Date: Mid-April to Early May 2024
Venue: Kameido Tenjin Shrine
Kameido Tenjin Shrine is the best place to witness the beauty of wisteria blossoms in Tokyo. During the annual Kameido Tenjin Wisteria Festival, visitors can enjoy stunning views of wisteria blooms that drape over the shrine's iconic vermillion bridge. Evening visitors can also experience the illuminated blossoms after dusk, while food stalls and traditional performances add to the festive atmosphere.
The shrine is located a 10-minute walk from Kameido Station on the JR Chūō-Sōbu Line and the Tobu Kameido Line.
---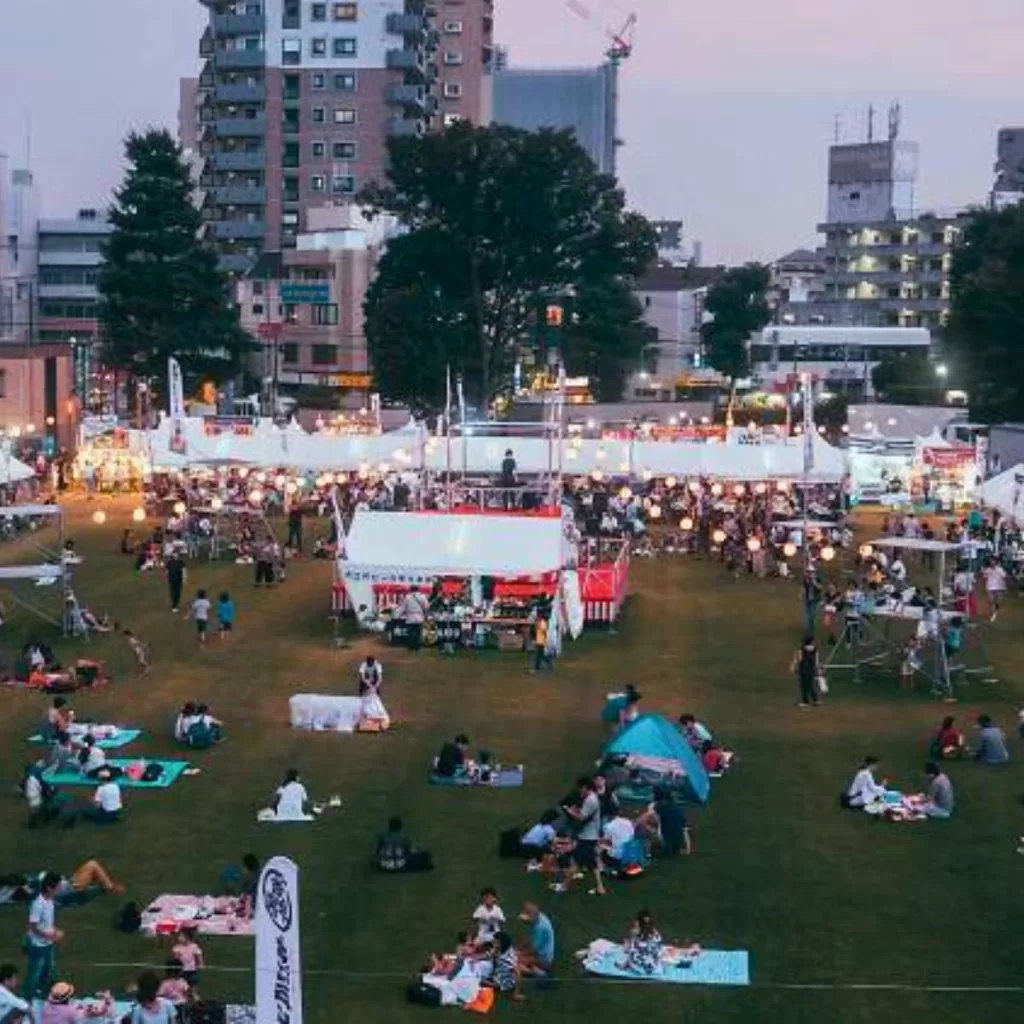 Date: Late April to Early May 2024
Time: 10:00 am – 9:00 pm
Returning for its spring edition, the Oedo Beer Festival offers craft beer aficionados a diverse selection of brews from local and international brewers like Isekadoya, Ezo Beer, and T.Y. Harbor Brewery. The event has two "seasons," each featuring different beer makers, providing attendees with a unique tasting experience. There is no admission fee, and beer prices start as low as ¥300.
---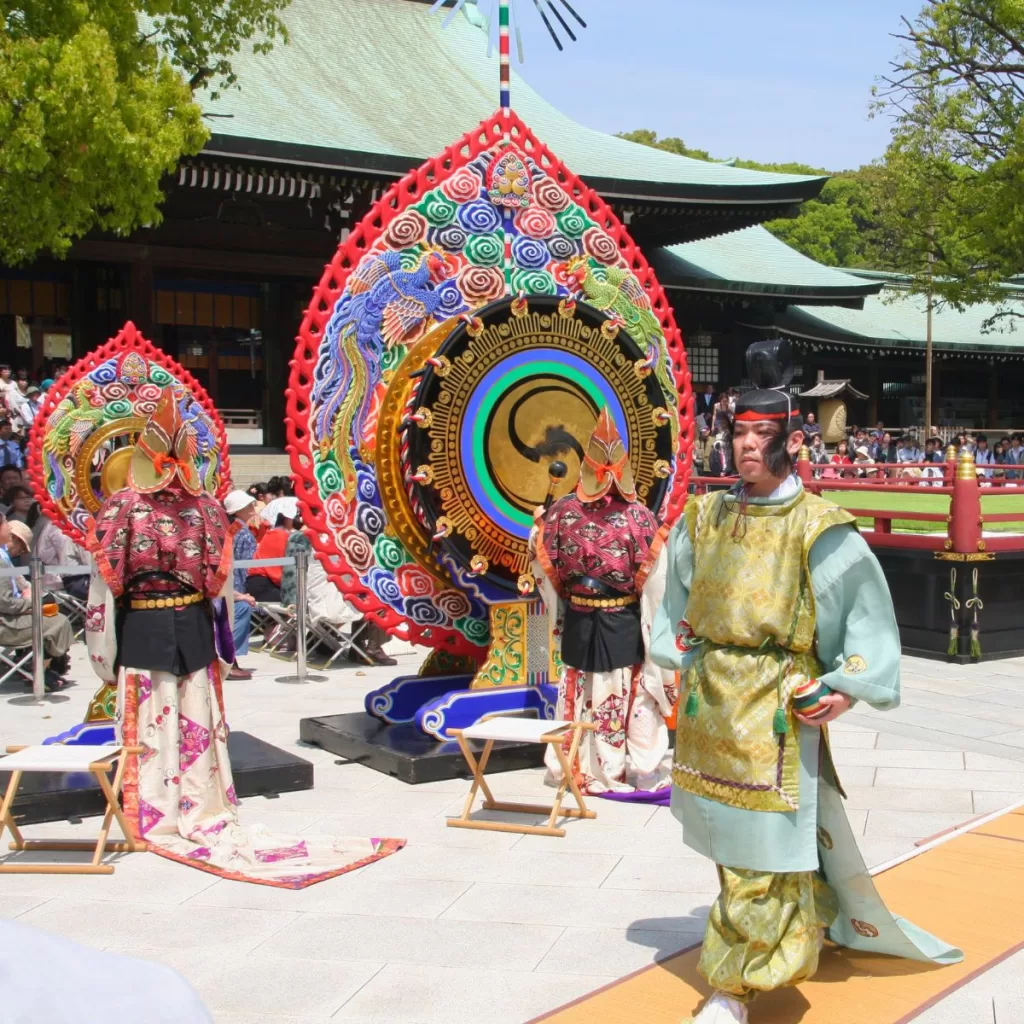 Date: Late April – Early May 2024
Venue: Meiji Shrine
Step into a time capsule at Meiji Shrine's Spring Grand Festival (Haru-no-Taisai), commemorating one of Tokyo's most significant rituals. As part of the Golden Week national holidays, visitors can witness ancient Shinto ceremonies honoring the gods through traditional Japanese dance, music, and theater.
This festival offers performances by highly skilled artists in bugaku dance, noh and kyogen theater, and sankyoku chamber music – rare treats for culture enthusiasts. Early summer blooms such as azaleas and yamabuki add to the enchanting atmosphere within the shrine's forest-like gardens.
---
Niku Fes: A Carnival of Meat and Entertainment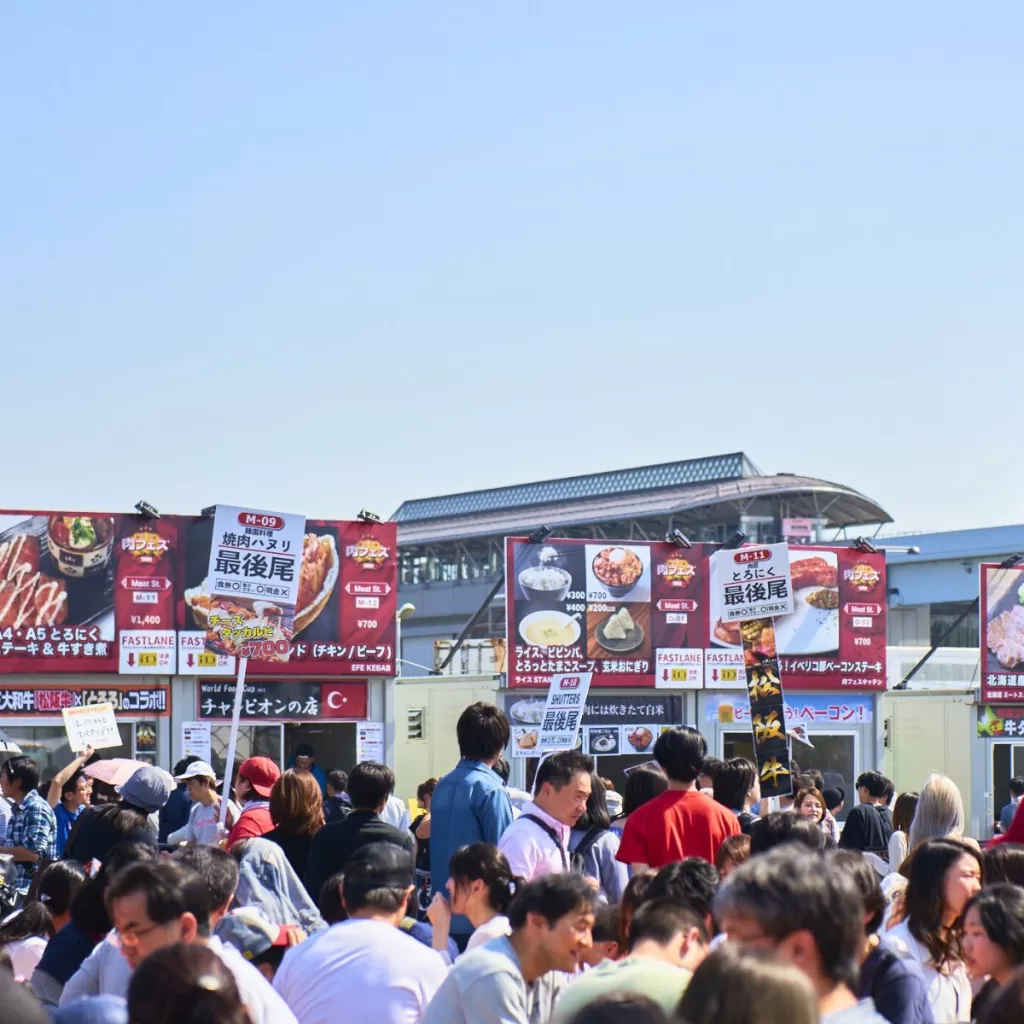 Date: Late April – Early May
Venue: Komazawa Olympic Park Central Plaza
Niku Fes, or Meat Festival, is an annual event perfect for carnivores craving both domestic and international meat dishes. Visitors can also enjoy stage performances while munching on tasty offerings from wagyu beef to Korean-style hot chicken. Craft beers will be available to wash down your meal, completing this unique culinary experience.
Entry to the festival is free, with meal tickets priced at 700 yen each. The venue is easily accessible via public transport—just a 15-minute walk from Komazawadaigaku Station on the Tokyu Denentoshi Line.
---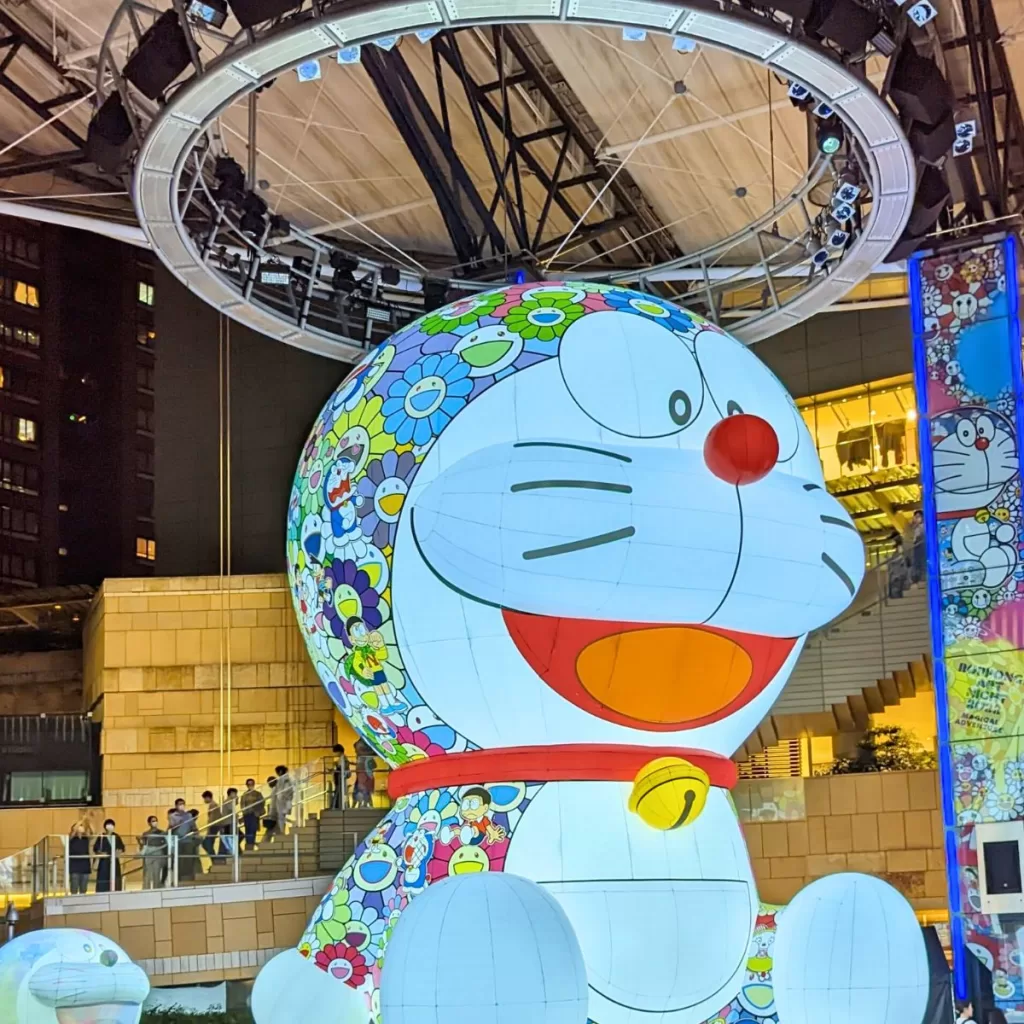 Date: Late May 2024
Venue: Roppongi District
Inspired by "Nuit Blanche" festivals from across the globe, Roppongi Art Night has become one of Japan's largest art events. Over the years, it has progressed from attendance numbers to the scale and number of installations, performances, and sub-events.
Centered around Tokyo's prestigious Roppongi Art Triangle, this year's event carries the theme "Urban Life Encyclopedia," exploring how various living creatures nurture life and coexist within Roppongi's ecosystem through visual arts and performance.
Be prepared for a charged nocturnal atmosphere filled with outdoor installations, live performances, cultural exhibitions, talks, and workshops involving artists like Takashi Kuribayashi in collaboration with Cinema Caravan and multimedia artist Tomoko Konoike.
---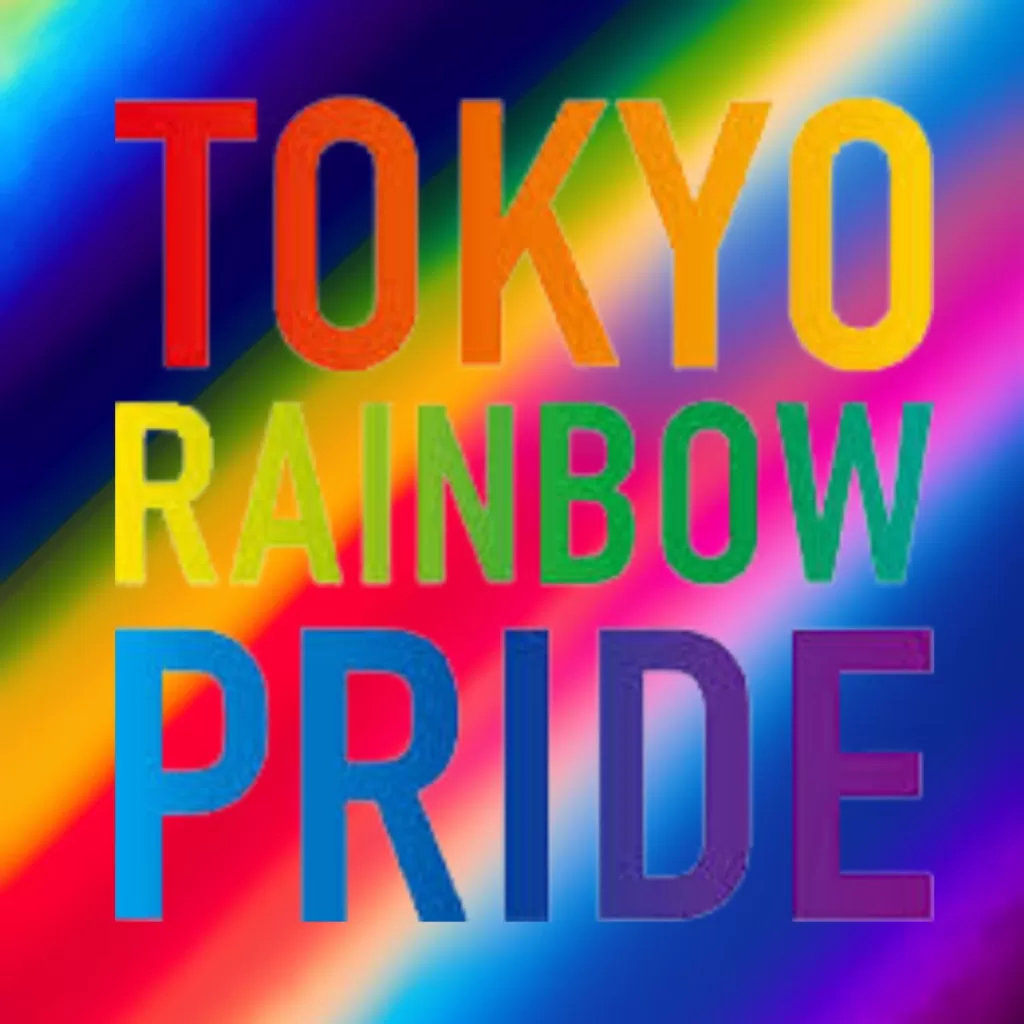 Date: Late April 2024
Venue: Yoyogi Park
Tokyo Rainbow Pride transforms Yoyogi Park into a colorful showcase of diversity for one week in late April. With over 60 events including drag queen shows, musical performances, and talk events, the festival aims to promote acceptance and recognition of LGBTQ+ individuals.
The parade, starting in front of Shibuya City Office, is a definite highlight where participants march along a 3-kilometer route dressed in outfits representing the community's rainbow spectrum. All are welcome to join in on the festivities and support Tokyo's LGBTQ+ pride.
---
These events showcase Tokyo's cultural variety and creative spirit in a range of settings throughout May 2024. In a city known for its bustle, visitors will find a mix of traditions, art, food, and festivities that will create unforgettable experiences.
Make sure not to miss out on this chance to experience the excitement and culture that make Tokyo truly unforgettable.