Tokyo's Best Spot to See Wisteria in Bloom
Step into a world of ethereal beauty at the Kameido Tenjin Wisteria Festival. In this captivating Tokyo event, nature's splendor and cultural traditions merge in one of the must-see Tokyo Events in April.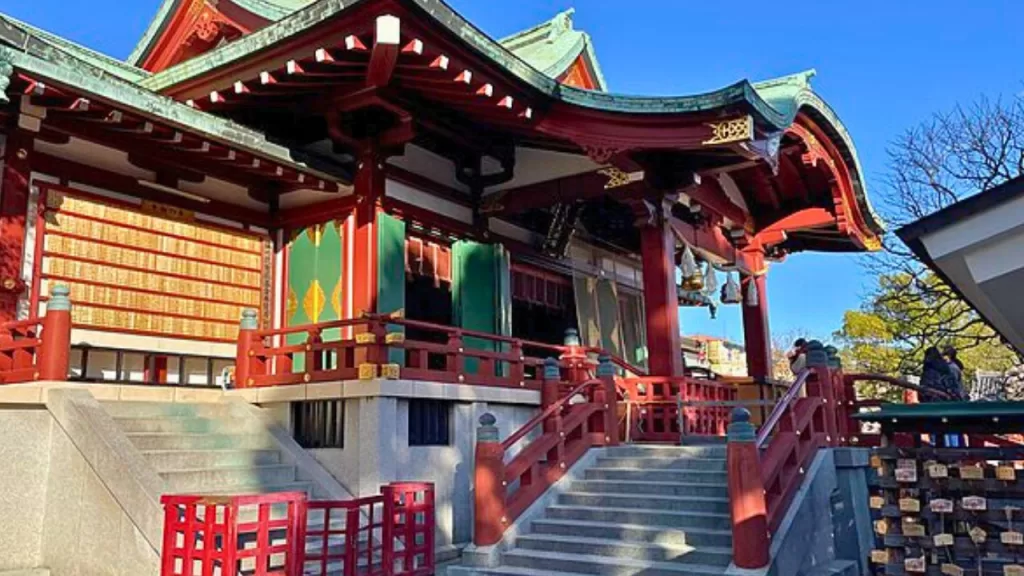 The Kameido Tenjin Shrine in Tokyo is considered one of the top spots to view wisteria in full bloom. These lovely, lavender-hued flowers bloom in mid-to-late April and last until early May, presenting a serene atmosphere for residents and tourists alike.
History of Wisteria at the Kameido Tenjin Shrine
The tranquil scene of purple wisterias reflected on the shrine's pond is due to vines planted during the Edo period (1603-1867). These wisterias have been the subjects of many ukiyo-e prints and other works of art, linking history with a contemporary appreciation for these flowering plants. Records further display the attraction of these flowers, indicating that Tsunayoshi, the fifth Tokugawa shogun, and Yoshimune, the eighth Tokugawa shogun, visited this shrine to admire the wisteria.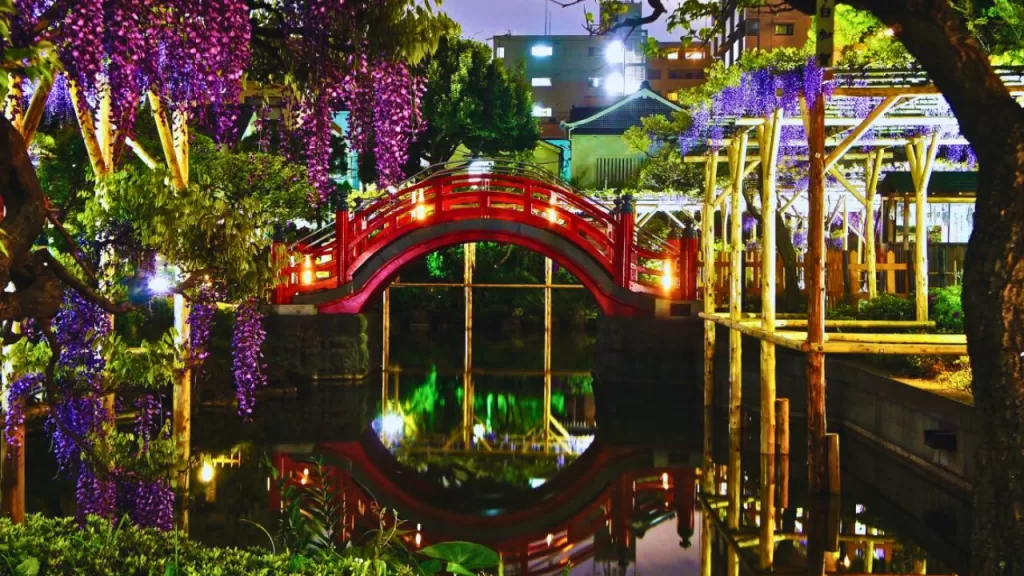 Annual Kameido Tenjin Wisteria Festival
During the annual Kameido Tenjin Wisteria Festival, visitors can enjoy the beauty of over 100 blossoming fuji (Wisteria in Japanese) plants. Along with illuminated evening views, stalls offering food and events like tea ceremonies, taiko drumming, and ikebana displays enhance the visitor experience. While it's noted that festival dates may not align perfectly with bloom schedules as it depends on weather conditions, it is nonetheless an opportunity to be noticed.
How To Get There
The Kameido Tenjin Shrine is served by the JR Chūō-Sōbu Line and the Tobu Kameido Line and would take just over 10 minutes on foot from Kameido Station. The trip provides an enjoyable walk through Tokyo's old heart neighborhoods before reaching this haven of serenity.
Tips For Visitors
Entrance to participate or witness this annual spectacle is free; however, given its popularity, it can get quite crowded. A weekday visit planning might prove more advantageous to fully appreciate the ambiance and avoid peak times.
Furthermore, additional aesthetic treats await those who extend their viewing past sundown as illumination effects are added to highlight the delicate blooms dangling off trellises. Nevertheless, ensure you arrive early enough since some lights are turned off at 10 PM.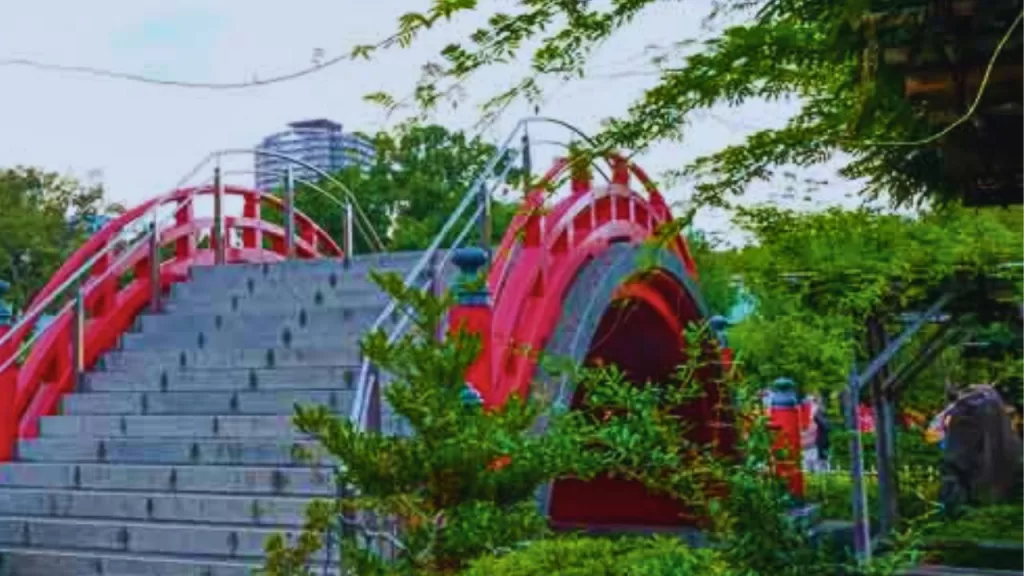 Famous Views Within The Shrine
With such historical links to traditional Japanese beauty and serenity enveloping your senses upon entry into this sacred ground, prepare yourself for uniquely striking views within the shrine itself! The most famous among them is "the vermillion drum bridge," covered with cascading wisteria blooms. These celebrated vistas are rendered even more spectacular by renowned landmarks such as Tokyo's Skytree, visible distantly above treetops.
Another noteworthy exception would be spotting Ashikaga Flower Park's Great Wisteria Festival during your visit to Kameido Tenjin Shrine – icing on this floral escape.
Experience the enchanting allure of the Kameido Tenjin Wisteria Festival, where vibrant wisteria blooms create a captivating atmosphere that intertwines with the mystical ambiance of the Kurayami Festival in April.