Staring March, the historic Kiyozumi-dera Temple commenced its unique illumination spectacle, bringing alive its structures and surrounding environment under enchanting lights. The temple, with over 1,200 years of history and a part of UNESCO's World Heritage Site, hosts this extraordinary display.
Nighttime Visits: A Different Perspective
During spring, the temple is open for special nighttime visits, allowing visitors to experience its splendour in a new light. Viewers can witness how the temple, famed for commanding a grand view of the entire Kyoto basin, blossomed under the radiance of strategically positioned illuminations. It's one of the best Kyoto events in March.
Underneath a clear sky, an unorthodox azure beam shone brightly from the temple grounds, symbolising Kannon's compassion. This stunning spectacle evoked feelings associated with Kannon's benevolent nature—a key figure in Buddhism known as the Goddess of mercy that takes residence within Kiyomizudera's premises.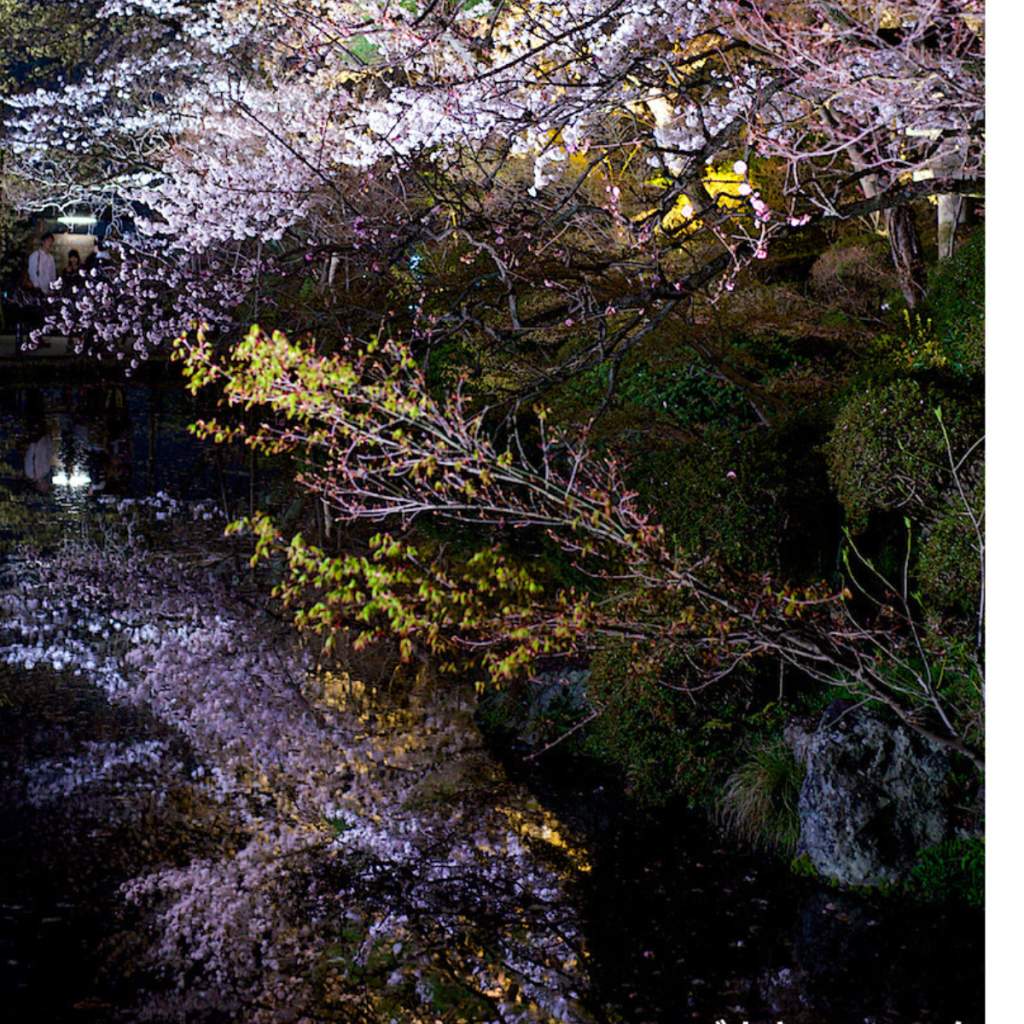 An Enchanting Light Ritual on Changing Seasons
A signature ritual takes place to celebrate Kyoto's changing seasons at Kiyomizudera. Besides spring, this glaring spectacle graces two other seasons—summer and autumn—casting a magical glow across the wooded hills where the temple stands its ground.
Understandably so, many worshippers and tourists include Kiyomizu-dera night illuminations in their must-experience list during their Kyoto visit.
The program commences from six in the evening until half-past nine. Visitors don't need reservations to witness the event—just walk-in by paying normal admission fee till nine when the last entrance is scheduled.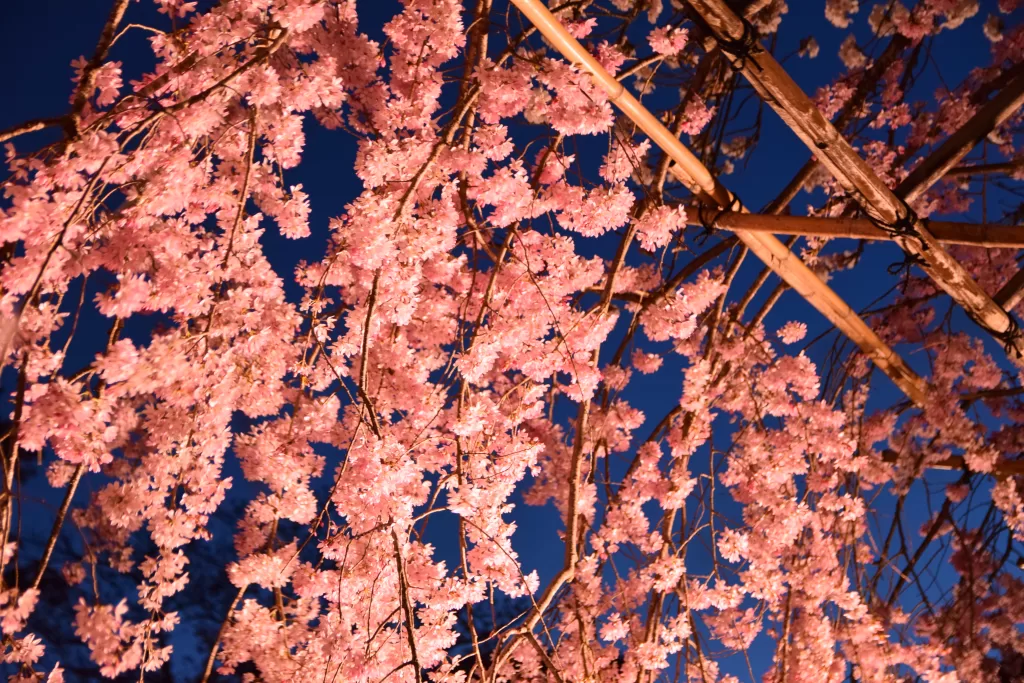 An Homage to Cherry Blossoms' Bloom and Autumn Instar
In particular, special illumination events take place during spring when cherry blossoms are in full bloom and autumn when leaves commence their colour shift towards warmer hues.
The scintillating brilliance of lights amplifies beauty extravagantly across Jojuin Garden and other hallowed corners within Kiyomizu-dera. Visitors can marvel at how these famed sites gleam anew under ethereal light during these transitions between seasons.
Path To The 'Pure Water Temple'
Walking on Matsubara Street, also known as "Kiyomizu-michi Road", is surreal leading up to your nighttime rendezvous at Kiyomizu Temple. Once there, do not miss out on exploring this venerable site extensively—appreciate how every nook transforms under captivating lights.
Founded in 780 AD along Kyoto's wooded eastern hills near Otowa Waterfall—after which it got named 'Pure Water Temple'—Kiyomizudera offers several vantage points for visitors to experience different perspectives on its elegance. From the wooden stage sprung out 13 meters from top of hillside beneath main hall or near cherry trees breaking into full bloom during spring or maple trees cloaking themselves under warm autumnal tones—they all tell a fascinating story every time you revisit them under varying natural lights throughout different seasons.
Kiyomizudera can be reached easily from Kyoto Station by hopping onto bus number 100 or 206 (15 minutes travel time) and disembarking at Gojo-zaka or Kiyomizu-michi bus stop—it will then take you around another ten minutes after an uphill walk.

Alternatively, journey via Keihan Railway Line and alight at Kiyomizu-Gojo Station (a 20-minute walk away). Experience serenity wrapped in history multiple times annually — make sure you have 'spring edition' ticked off your itinerary this year.
Another fun event to attend in March is the Hanezu Odori. Immerse yourself in the vibrant celebration of spring at Zuishin-in Temple with Hanezu Odori, a captivating traditional dance performed by young girls adorned in pale pink costumes, accompanied by the mesmerizing scent of blooming plum trees.