Celebrating the Legendary Love Story of Orihime and Hikoboshi
The Kyo no Tanabata Festival, one of the most awaited Kyoto events in August, is held annually to celebrate the ancient love story of two celestial lovers, Orihime (Vega) and Hikoboshi (Altair), who are separated by the River of the Heavens (Milky Way) and only allowed to meet once a year on the seventh day of the seventh month. This captivating legend originated from China, where it was incorporated with the Kikkoten Festival—a celebration for people praying to Orihime's star for proficiency in skills such as needlework, calligraphy, and weaving.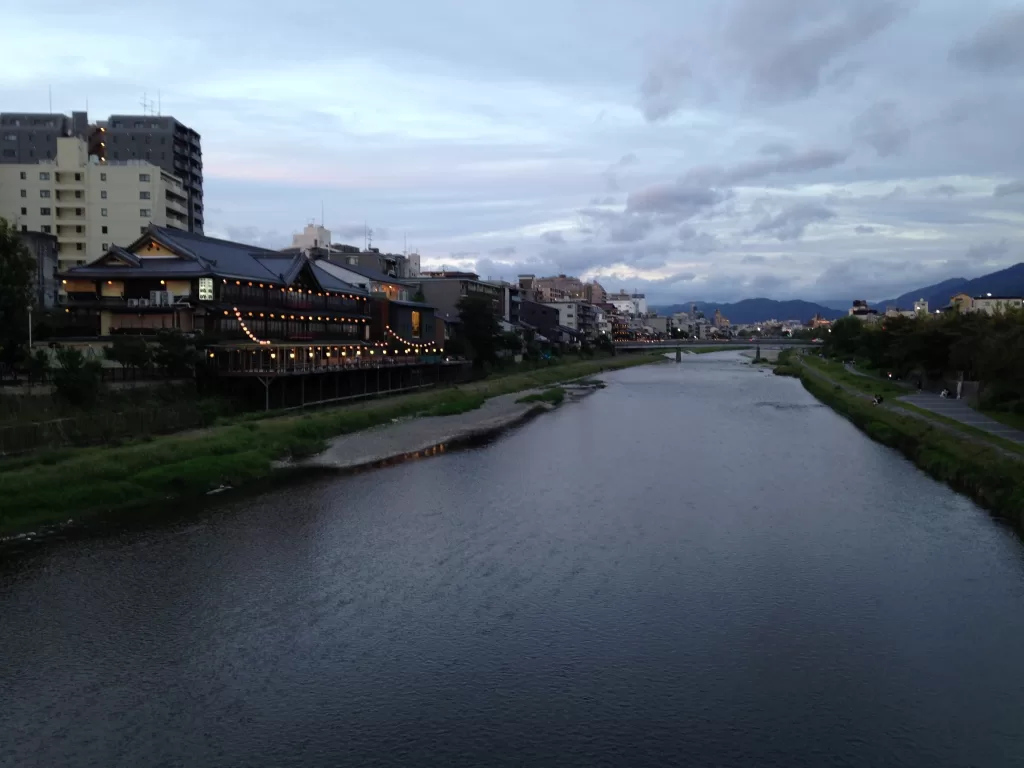 Unique Illuminations and Art Installations at Horikawa and Kamogawa Sites
The Kyo no Tanabata Festival features mesmerizing illuminations across various sites in Kyoto, including along the Kamogawa River and Horikawa River. They create a fantastical atmosphere that dazzles visitors and locals alike. Some notable highlights include circular bamboo spheres filled with light, enchanting wind chimes installations called "Furinto," decorative bamboo branches adorned with wishes, illuminated bamboo arch tunnel representing the Milky Way made from LEDs, and a breathtaking "Walkway of Bamboo and Light" that showcases illuminated bamboo shoots.
Art students contribute to the festival by donating illuminated bamboo displays positioned throughout the area. Special events also take place at nearby locations such as Nijō Castle's Ninomaru Garden, famed for its cultural value. The garden features unique illumination techniques that highlight its subtle beauty.
The iconic Kitano Kamiya-gawa Area offers nighttime entry and illumination of Odoi Mound, a historical point of interest decorated with Tanabata bamboo branches transforming it into a dreamy wonderland.
Traditional Performances and Exhibitions
Kyo no Tanabata Festival includes a wide range of traditional performances and exhibitions such as the Yuzen Nagashi of Light, where artisans can be seen washing yuzen silks in the Kamo River. Additionally, Nishijin Textile Center at the Hori River site hosts a yukata fashion show and features a silkworm craft workshop.
Kyoto's famed maiko (apprentice geisha) gracefully dance in tea houses for visitors. Multiple stages are set up across festival locations, showcasing various musical and dance performances throughout the event.
Food stalls selling local specialties, such as peaches and wasabi, are widely available for visitors to enjoy.
Wishing on Bamboo: A Heartwarming Tanabata Tradition
One of Tanabata Festival's most beloved traditions is writing wishes on strips of paper called "tanzaku" and tying them onto bamboo branches. Kyo no Tanabata provides several installations for attendees to hang their wishes. During the festival, "Kyo-no-Tanabata Picture Postcard Strips" are sold for visitors wo want to write their heartfelt wishes.
As the festival concludes, a bonfire at Kiyomizu Temple gathers all collected wishes, sending them heavenward.
Embracing International Visitors with English Support
With around 650,000 visitors attending yearly, Kyo no Tanabata embraces international guests by offering an English website, pamphlet, and information stall at both primary sites. This effort ensures that foreigners can fully enjoy this magical summer tradition of Kyoto.
Whether you're visiting Kyoto or call it home, take the opportunity to experience this breathtaking summer event — strolling along illuminated riversides while wearing traditional yukatas and making heartfelt wishes among swaying bamboo leaves under the enchanting starlit sky.
Would you like to learn more about exciting events in Kyoto? Check out Arashiyama Toro Nagashi, which takes place in August as well.