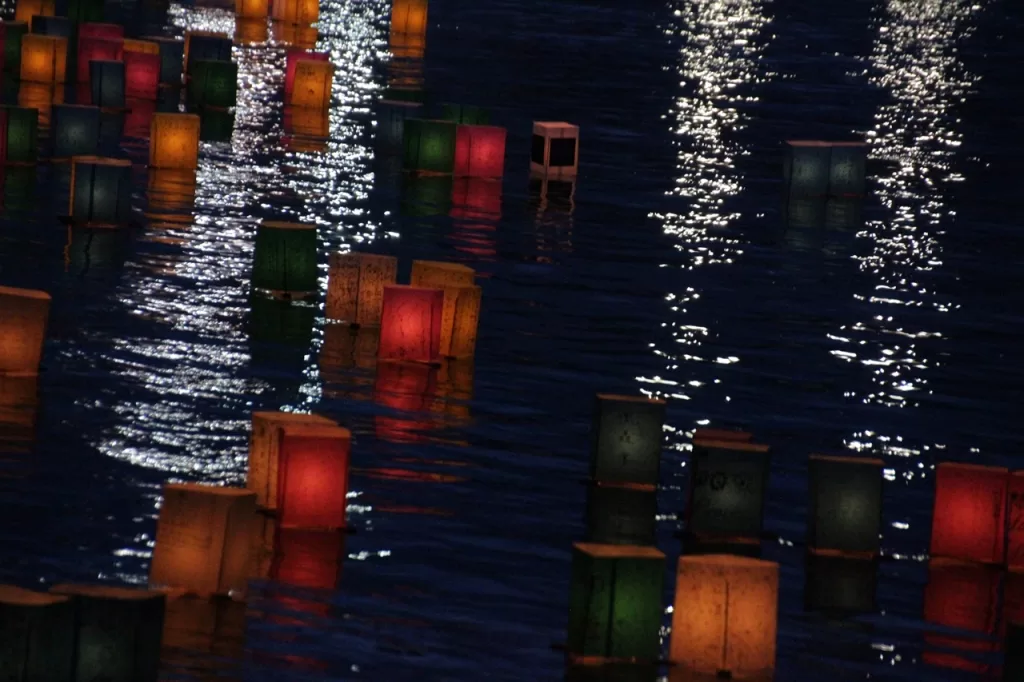 Japan's famous river lantern festival, Toro Nagashi, takes place annually in the beautiful Arashiyama Park in Kyoto. This traditional ceremony is held to commemorate the departed and pray for peace on August 16th every year.
The Significance of Toro Nagashi
Toro Nagashi is a traditional Japanese outdoor candle-lit lantern (toro) ceremony that involves floating small, beautifully designed lanterns on water. These lanterns are crafted using bamboo, wood, stone, or metal frames covered with paper or fabric. Participants can even draw or write messages on the surface of these lanterns.
Sorei Shinko and Obon Festival
The concept of Toro Nagashi is deeply rooted in Japan's tradition of revering one's ancestors, referred to as "sorei shinko." Around mid-August (or mid-July in some regions), Japan celebrates Obon, a holiday dedicated to honoring the spirits of ancestors. Families visit ancestral graves and make special offerings during this time.
Okuribi: Sending off Ancestral Spirits
At the end of the Obon season, families send off their ancestors' spirits using lights called "okuribi." The toro nagashi ceremony is a type of okuribi, where families thank their ancestors for visiting and protecting them by releasing lanterns down rivers or into seas with offerings.
In certain regions of Japan, this practice is also known as "shoro nagashi." In contemporary times, these ceremonies have evolved into occasions where people pray for peace and hold memorial events for the deceased. To minimize environmental impact, staff members now collect these lanterns a few hours after they have been released.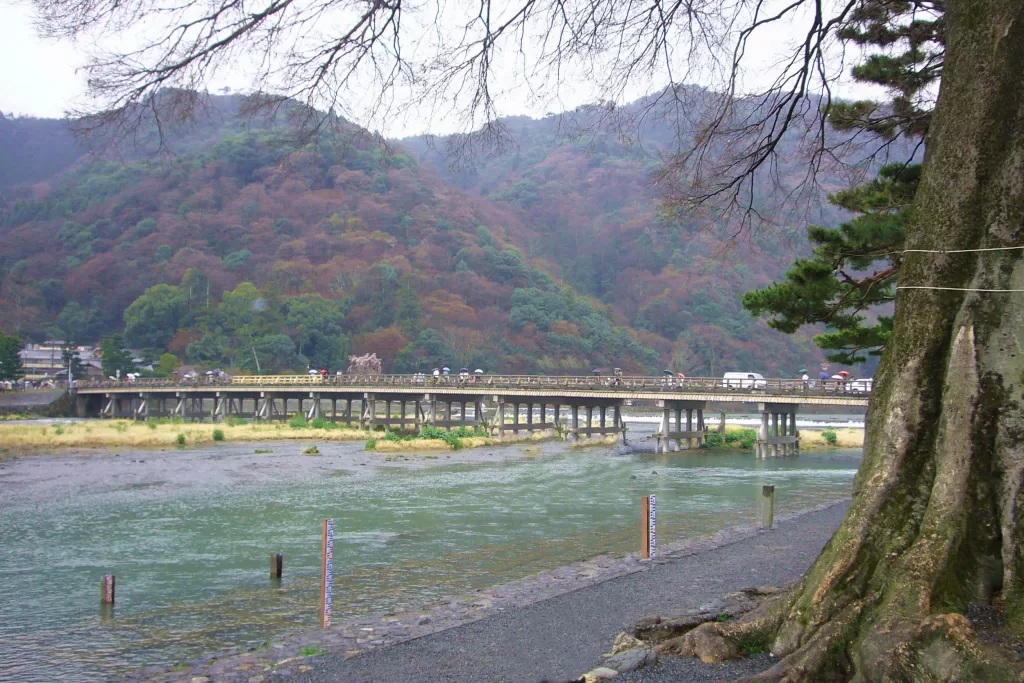 Highlights of Arashiyama Toro Nagashi
Arashiyama Toro Nagashi offers an enchanting experience and has become one of Kyoto's representative sightseeing events. The ceremony takes place close to the picturesque Togetsukyo Bridge, with easy access from Arashiyama Station on the Hankyu Arashiyama Line or the Hankyu Electric Railway. This annual event initially began in 1949 to memorialize those who died during the war.
Lantern Float and Gozan no Okuribi
Simultaneously, Kyoto hosts another key summer event called "Gozan no Okuribi," where massive fires create impressive sculptures on surrounding mountains. Visitors attending Toro Nagashi at Togetsukyo Bridge can witness these breathtaking sights on August 16th.
Joining the Ceremony by Floating Lanterns
Tourists and locals alike can participate in the Arashiyama Toro Nagashi by purchasing lanterns for 1,000 yen and releasing them into the river. Names of ancestors can be written on the Mizutoba wooden tablet provided with each lantern, creating an opportunity for participants to experience Japan's unique Obon culture.
Appreciating Arashiyama's Beauty Throughout The Year
Arashiyama attracts millions of visitors annually with its stunning landscape, temples, shrines, and cultural experiences like cherry blossoms, maples, bamboo groves, and seasonal events such as Yoikobo and Moon-viewing Night at Daikakuji Temple.
Overall, Arashiyama Toro Nagashi offers a spiritually uplifting and tranquil atmosphere for honoring deceased loved ones while enjoying Japan's traditional rituals amidst a dreamy backdrop of floating lanterns and fiery mountain sceneries. It is one of the most anticipated Kyoto events in August.
Now, if you're looking for a unique cultural experience in Kyoto, visit the Kamishichiken Beer Garden. Located in the Kamishichiken district, the oldest hanamachi (geisha district) in Kyoto, this beer garden offers a captivating fusion of tradition and entertainment. Open from July 1st to September 5th, the Kamishichiken Beer Garden provides a rare opportunity to interact with Kyoto's renowned geiko geisha and maiko.