Kyoto is a city steeped in history and culture, and one of the best ways to experience this is through its many festivals and events. August is a particularly exciting time to visit, as it brings with it the Obon Festival when people all over the country celebrate and honor their ancestors. But there are many other festivals to enjoy as well.
| Date | Event | Category |
| --- | --- | --- |
| Early August, 2023 | Kyo no Tanabata Festival | Cultural/Festival |
| August 7th-10th, 2023 | Gojō-zaka Tōki Matsuri | Cultural/Pottery Fair |
| August 11th, 2023 | Kameoka Peace Festival Hozugawa River Fireworks | Cultural/Fireworks |
| August 15th, 2023 | Matsu-age Torch Lightings in Hanase | Cultural/Festival |
| August 24th, 2023 | Matsu-age Torch Lightings in Kumogahata | Cultural/Festival |
| August 24th, 2023 | Matsu-age Torch Lightings in Hirogawara | Cultural/Festival |
| July 1st – August 15th, 2023 | Tanabata Bamboo Decoration Light-up | Cultural/Exhibition |
| August 16th, 2023 | Arashiyama Toro Nagashi | Cultural/Festival |
| August 5th, 2023 | Umekoji Park Handicrafts Market | Cultural/Market |
In this article, we'll look at some of the best festivals and events in Kyoto in August 2023, so you can plan your trip accordingly.
Kyo no Tanabata Festival
Date: Early August
The Legend of Tanabata
The Kyo no Tanabata festival is an annual event in Kyoto, Japan, that pays homage to the legend of Tanabata. According to this ancient tale, two lovers, Hikoboshi (Altair star) and Orihime (Vega star), are separated by the "river of the heavens" or Milky Way. Due to their circumstances, they are only allowed to meet once a year on July 7 based on the lunar calendar, which equates to approximately August 7 on today's solar calendar.
This heartfelt narrative originated in China with the celebration of Kikkoten. During the event, people would pray to Orihime for proficiency in various skills like needlework and calligraphy. The tradition eventually traveled to Japan during the Nara Period and merged with a Japanese Bon Festival event called Tanabata where loom-weaving took place for ancestral spirits. This fusion resulted in the inception of our modern Tanabata celebration in Japan.
Lighting Up the Night Sky
During the Kyo no Tanabata festival, five major temples in Kyoto are highlighted. Visitors get to experience magical productions created from bamboo and light as they immerse themselves in the wonderful ambiance of traditional Kyoto-style Tanabata celebrations.
---
Gojō-zaka Tōki Matsuri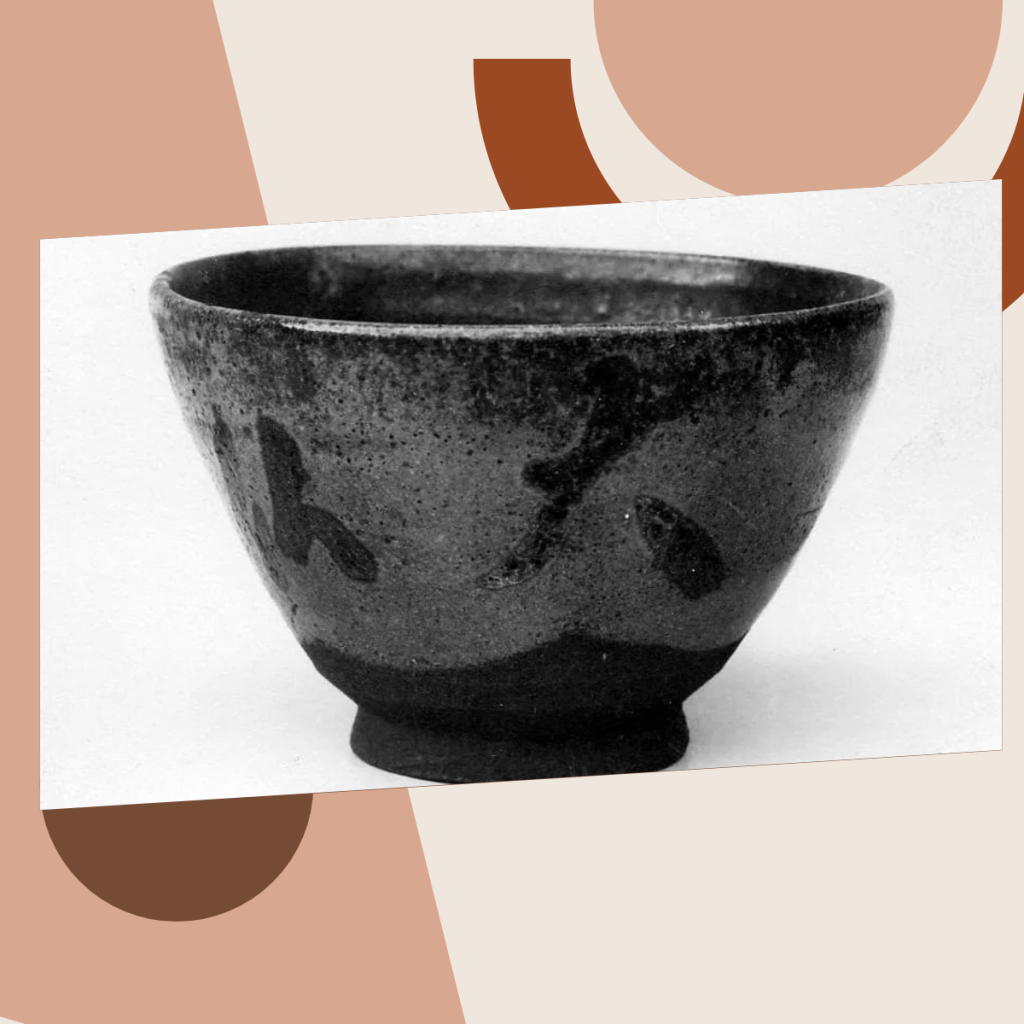 Dates: August 7th – 10th
The Rich Tradition and History of Kyoto's Largest Pottery Fair
Established during the early Taishō era, the Gojō-zaka Tōki Matsuri is one of the largest pottery fairs in Japan. A proud showcase of Kyoto's famous pottery traditions, this annual event takes place from August 7th to August 10th. It sprawls five blocks on Gojō-zaka Street in the historic Higashiyama area and brings together hundreds of talented vendors eager to sell their wares.
An Abundance of Artistic Talent
The Gojō-zaka Tōki Matsuri is a celebration of the skills, talent, and craftsmanship that goes into creating authentic Japanese pottery. From traditional blue-on-white tea sets to earthy glazed plates and funky new-age coffee mugs, there is something for every taste at this vibrant pottery fair. It's not just established shops representing generations-long histories; young up-and-coming artists also seize the opportunity to showcase their creative masterpieces.
A Haven for Bargain Hunters
While Kyoto-style pottery is known for its premium quality and relatively high prices, the Tōki Matsuri presents a unique opportunity for both tourists and locals to purchase beautiful works of art at bargain prices. As vendors bring out stock with minor imperfections or sell off surplus inventory to make way for a new year of firing, visitors can find deals that they won't want to pass up. Despite some items having flaws, the craftsmanship remains impressive, and the imperfections are often barely noticeable.
Obon Season and Rokudo Mairi
Initially established during obon season – when people in Kyoto welcome and honor their ancestor's spirits – the timing of the Tōki Matsuri caters to the influx of visitors to the city's temples. This sacred time, called Rokudo Mairi, sees many people paying their respects at Rokudo-Chinnou-ji temple, making it an excellent opportunity for pottery vendors to sell their dead stock at budget-friendly prices. The obon season in Kyoto ends with Daimonji Okuribi, a breathtaking fire display on the night of August 16th.
Explore Nearby Temples
In addition to taking in the dazzling array of pottery at Tōki Matsuri, visitors can explore nearby historical sites such as Rokuhara-Mitsuji-temple. Featuring remarkable statues like that of Priest Kuuya – with six small amidadudda sprouting from his mouth – and Taira-kiyomori, a military leader from the late Heian Period 1,000 years ago, this temple offers a glimpse into Japan's rich religious and cultural past.
Get Your Own Piece of Pottery History
From small plates priced at under 100 yen to ancient saké cups fetching over 600,000 yen, there is truly something for every budget at Tōki Matsuri. Art enthusiasts and those looking to expand their china cabinet can expect fantastic deals on stunning pottery items at this once-a-year event.
Visit the Gojō-zaka Tōki Matsuri this coming August and immerse yourself in the enchanting world of traditional Japanese pottery.
---
Kameoka Peace Festival Hozugawa River Fireworks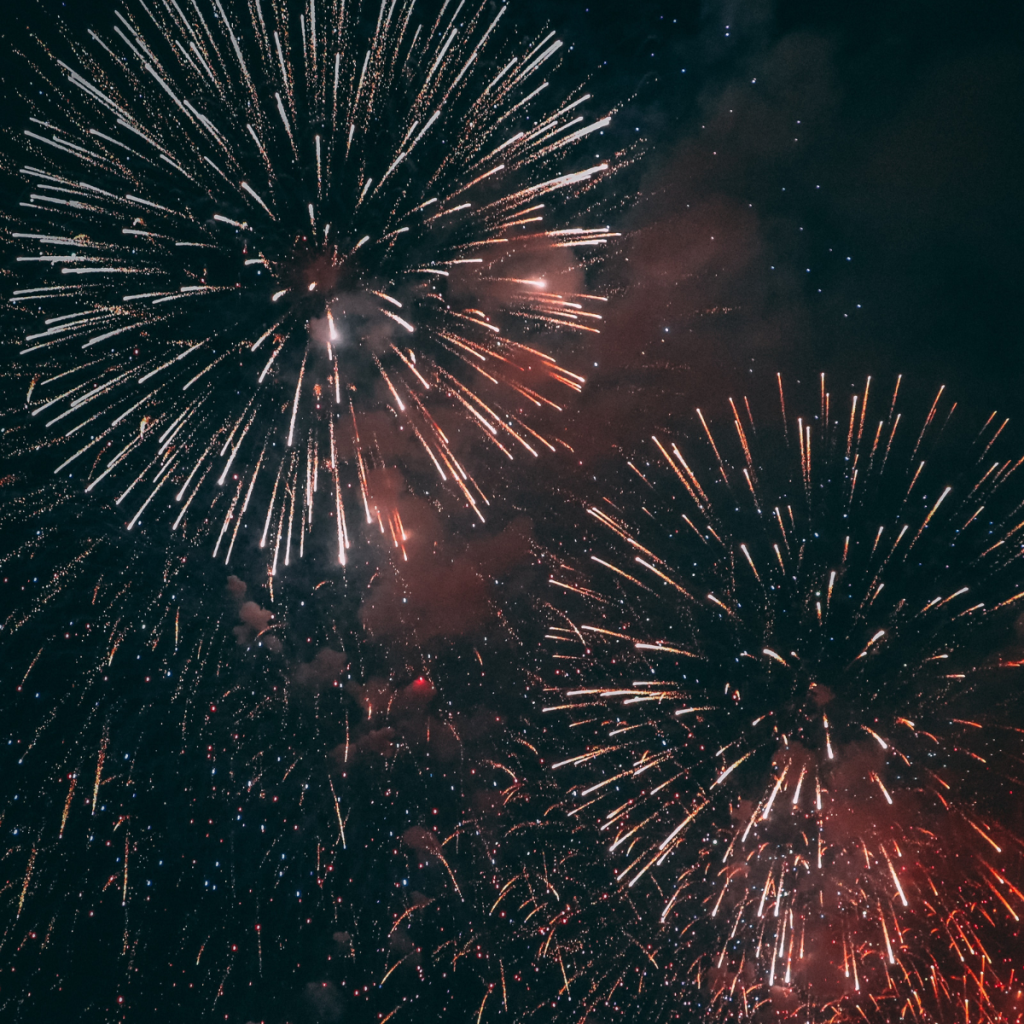 Date: August 11th, 2023
This summer, Kameoka City in Kyoto will once again host the spectacular Kameoka Peace Festival Hozugawa River Fireworks. This traditional event has long been held to pray for peace and attracts locals and tourists alike. Located just 20 minutes from Kyoto Station by train, Kameoka City is rich in nature and provides the perfect backdrop for this breathtaking fireworks display. The festival will take place in August, with the exact date yet to be confirmed.
A Stunning Fireworks Display
The main attraction of the Kameoka Peace Festival is undoubtedly its fireworks show, featuring approximately 8,000 fireworks in various forms. The event is particularly known for its rare "Tokusen-dama" fireworks, specially selected by experienced firework craftsmen.
One of the festival's highlights is the grand finale – a massive Starmine display. Starmine fireworks involve launching numerous shells in quick succession to create an astonishingly vibrant show. In addition, visitors can witness other unique firework types like Gintaki, which resembles flowing Niagara Falls, as well as obliquely launched fireworks.
Food, Fun, and More at the Kameoka Peace Festival
Beyond mesmerizing displays of light and color, more than 100 street stalls will line the festival grounds offering various food options and entertainment activities for attendees to enjoy. The colorful yatai (food stalls) are a standout feature of this festival, as their rainbow roofs glow vibrantly against the night sky.
Prime Viewing Spots and Travel Recommendations
The Hozugawa Ryokuchi East Park offers prime seating with unobstructed views of the dazzling fireworks show. Visitors are encouraged to bring a picnic sheet for laying on the grass while enjoying this immersive experience. It's advisable to reserve paid seats in the park if you'd like to guarantee a great view without worrying about securing a spot early.
Lying close to Arashiyama, Kameoka City also provides an opportunity for festival-goers to enjoy its refreshing weather near the Hozugawa River. For those who prefer a more unique experience, taking a boat ride from nearby Arashiyama offers an unforgettable perspective on the Kameoka Peace Festival Hozugawa River fireworks.
Enjoy a Traditional Japanese Summer at the Kameoka Peace Festival
Boasting incredible fireworks displays, delicious food, and stunning scenery, the Kameoka Peace Festival celebrates traditional Japanese culture while promoting peace. Don't miss out on this incredible summer event – start planning your trip to the Hozugawa River Fireworks display when dates are announced. And as always, make sure to check the official website for updated information and potential changes.
---
Matsu-age Torch Lightings
Dates: August 15th in Hanase, August 24th in Kumogahata, August 24th in Hirogawara
Ancient Traditions Commemorated Through Fire and Festivities
Throughout the month of August, the Matsu-age Torch Lighting festivals are held in three outlying villages in Kyoto, Japan. These countryside events highlight some of the rich traditions of rural Japan, bringing people together to celebrate and preserve centuries-old customs.
The three Matsu-age festivals take place on August 15th in Hanase, August 24th in Kumogahata, and August 24th in Hirogawara. Each festival has its own unique character, but they all share the common theme of using fire as a symbol for commemoration, protection, and prosperity.
Hanase's Festival: Sending Off the Dead with Light
Hanase – Obon Period – Matsu-age Ritual – Good Harvest – Thousand Torches
Held annually on August 15th and beginning at approximately 20:00, Matsu-age in Hanase is a celebration meant to send off the dead who return to our world for the Obon period. This festival also serves as a prayer for a good harvest and as a ritual said to ward off fire. With a twenty-meter tall torch set by a stream in a field filled with a thousand torches, locals flinging small lit torches against the dark night is a sight to behold!
Hirogawara's Festival: Honoring the Fire Deity Atago Daimyojin
Hirogawara – Atago Daimyojin – Cedar Pillar – Small Torches – Drumming
The Hirogawara Matsu-age has been carefully preserved by the local people for centuries as a ritual to commemorate local fire deity Atago Daimyojin and pray for good crops and the health of the villagers. Held annually on August 24th, Hirogawara's Matsu-age begins around 20:30. In order to hold the festival, a log of Japanese cedar is used to construct a tall pillar about 20 meters high with a large torch on top.
Once night falls, a bonfire is started, and small torches are placed in the surrounding field to create a magical effect. Local men take small bundles of wood attached to lengths of rope, light them in the bonfire, and hurl them up at the torch on top of the pillar, trying to set it alight to the energetic sound of drumming and rallying cheers. The crowd oohs and aahs, along with their efforts, until someone manages to catch the torch aflame.
Climactic Moment: The Tree-torch Crashes, and the Celebration Continues
Tree-torch Crash – Bigger Fire – Traditional Dance – Rural Japan – Timeless Celebration
The climax of the festival comes when the whole tree-torch crashes to the ground. The men then use that flame to build a bigger fire and take turns running into it with a large stick, lifting it to stoke the flames even higher. As the flames die, the men proceed through the streets, and a traditional dance is held to end the night's ritual.
These Matsu-age Torch Lighting festivals serve as a beautiful reminder of rural Japan's timeless traditions and provide visitors with an unforgettable experience. By celebrating during these unique events, participants can take a step back from their modern lives and immerse themselves in centuries-old customs that continue to thrive within Japan's countryside communities.
---
Gozan Okuribi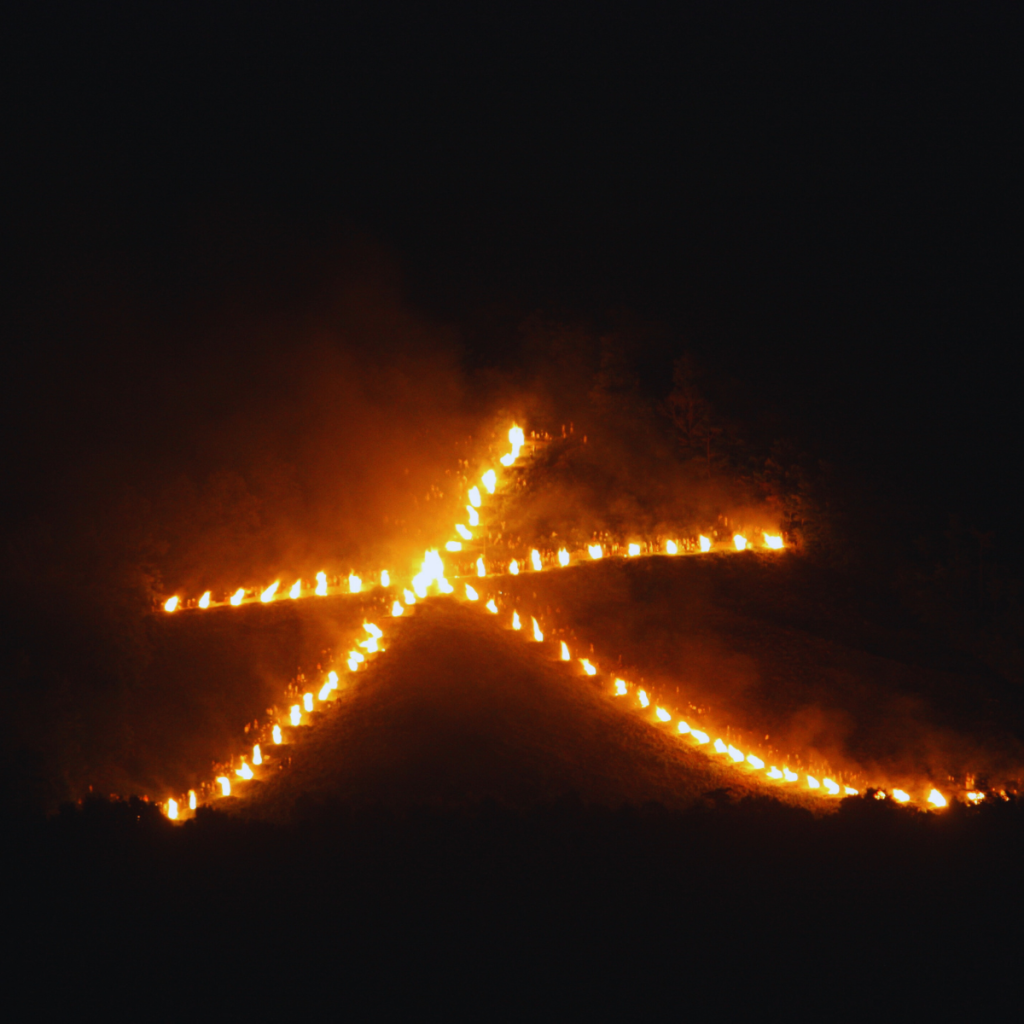 Date: August 16th, 2023
Japan's Most Famous Obon Festival
August 16th marks the end of the Obon festival, a traditional Japanese event that celebrates and honors deceased ancestors. One of the most renowned rituals held during this time is the Gozan Okuribi bonfires, which take place in Kyoto. These mountain-side fires are believed to guide ancestors' spirits back to the spiritual world after their brief visit with their living relatives during the week-long Obon holiday.
Okuribi: Sacred Send-off Fires
The Gozan Okuribi ceremony consists of lighting five large bonfires on mountains around Kyoto. The bonfire designs include two kanji characters for "big" on separate mountains, two kanji characters forming "wondrous dharma" on two other mountains, and two unique bonfires in the shapes of a torii gate and a boat.
The sheer size of these fires allows them to be seen from virtually anywhere within the city. The most famous "big" character consists of three bonfire strokes measuring 160, 120, and 80 meters long. They are lit one after another and burn for thirty minutes before being extinguished.
Superstitions and Traditions Surrounding Gozan Okuribi
The mysterious history of the Gozan Okuribi ritual has given birth to a variety of intriguing superstitions. It is believed that drinking sake or water reflecting the burning bonfires will protect one from ailments such as paralysis.
In addition to these beliefs, many people visit temples connected to each fire to write gomagi – prayers on cedar strips that are then burned along with bonfires. These gomagi are said to reach heaven with the rising smoke, ensuring the spirits' safe passage.
Farewell Fires: Guiding Spirits Back to the Afterlife
The Kyoto Gozan Okuribi adds warmth to the hottest month of the year with its annual display of blazing fires atop the mountains surrounding Kyoto. The ceremony begins on August 16th at 8 p.m., signaling that the Obon holiday has come to an end. These sacred farewell fires ensure that ancestral spirits safely return to the afterlife after their brief sojourn among living relatives.
How to Get There
A central location in Kyoto offers visitors ample access to viewing spots for the Gozan Okuribi fires. Locals typically gather along the banks of the Kamo River between Sanjo and Imadegawa Streets to witness the first fire lighting on Daimonji-yama. Access to Sanjo Keihan Station is available via the Tozai Subway Line.
---
Kamishichiken Beer Garden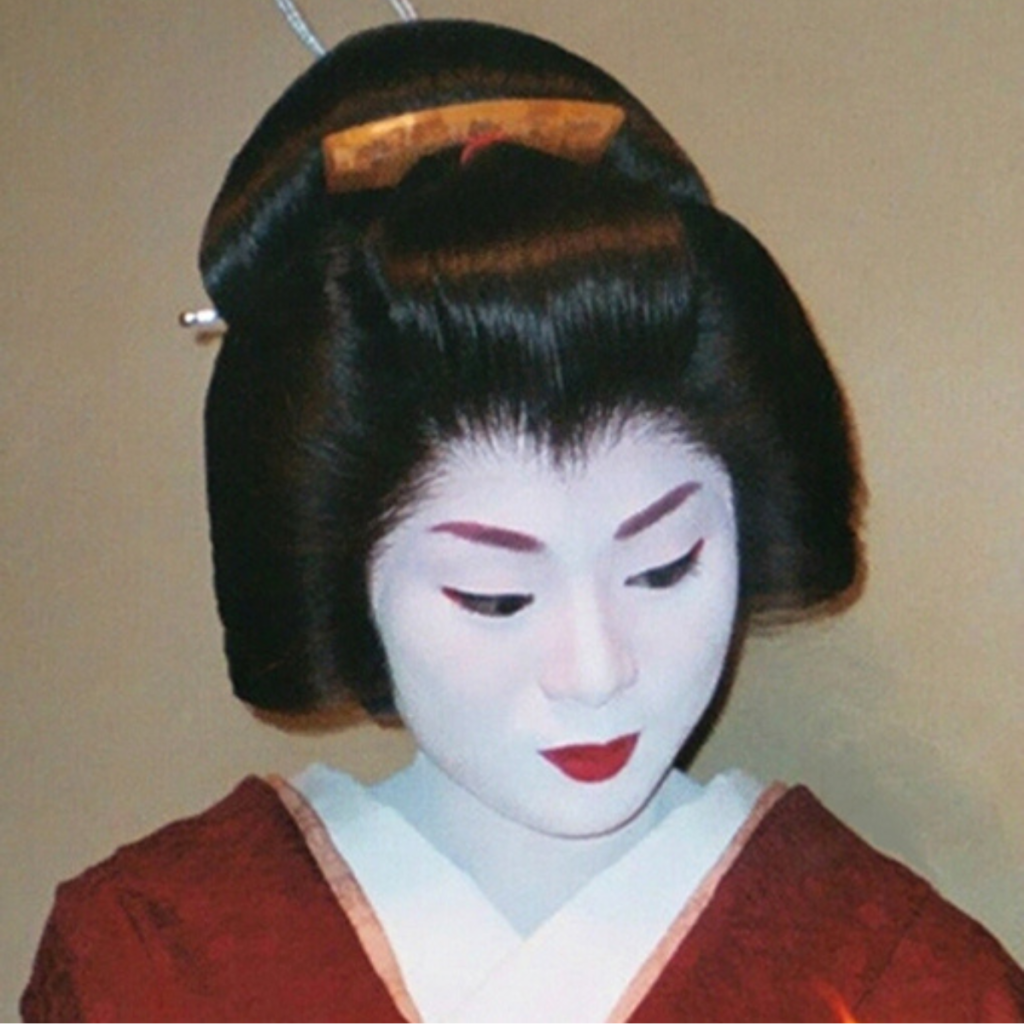 Date: August 1st, 7th, 14th, 15th, 16th, 21st, 29th (Period- July 1st to September 5th)
If you're visiting Kyoto this summer, take the chance to visit the Kamishichiken Beer Garden. This unique fusion of Japan's rich cultural traditions with modern-day relaxation is an experience you'll find nowhere else. Embrace this once-in-a-lifetime opportunity to share a drink, a laugh, and perhaps even an unforgettable memory with these captivating masters of their art.
Unique and Exclusive Cultural Experience in Kyoto
Kyoto is often considered the cultural heart of Japan, with its historical heritage, beautiful temples, and traditional arts. One of the main attractions for tourists coming to the city is seeing Geiko (geisha in Kyoto) and maiko (geisha apprentices). These talented women are revered as masters of various forms of entertainment and keep alive age-old practices.
There are five distinct hanamachi, or districts, where these artists live and work in Kyoto. Each year, a large public performance showcasing their talents takes place in these neighborhoods. However, if you're visiting Kyoto during the summer months, there's still hope for an unforgettable experience.
Charming Experience with Geiko and Maiko at Kamishichiken Beer Garden
The Kamishichiken district offers a rare chance to engage with these skilled performers at their Kaburenjō theater, which transforms into a beer garden from July 1st to September 5th. Open between 5:30 pm and 10:00 pm daily (see below for closing hours), this seasonal event allows visitors to experience Japanese hospitality known as "Omotenashi" while enjoying cold beverages and delicious food.
Unlike private banquets that often require a personal invitation, guests can make reservations by contacting the Kaburenjō (in Japanese) or try their luck by showing up during operating hours in search of available seating. At this unique beer garden, Geiko, maiko, and other women from the Kamishichiken district serve guests by taking orders and engaging in light conversation.
A Priceless Opportunity to Interact with Kyoto's Esteemed Artisans
The Kamishichiken Beer Garden presents a rare occasion for tourists to get up close and personal with the elusive geiko and maiko artists. As they work their way through the tranquil setting, they display a genuine sense of hospitality toward guests.
Each night, around six maiko and Geiko come to entertain and provide impeccable service. Interestingly, they appear in their traditional garb but without their iconic white-painted faces seen during performances. Even though these performers may not speak English, they exude a subtle form of Omotenashi that bridges language barriers.
Please note that bringing your own food or drinks is not allowed at the Kamishichiken Beer Garden.
---
Tanabata Bamboo Decoration Light-up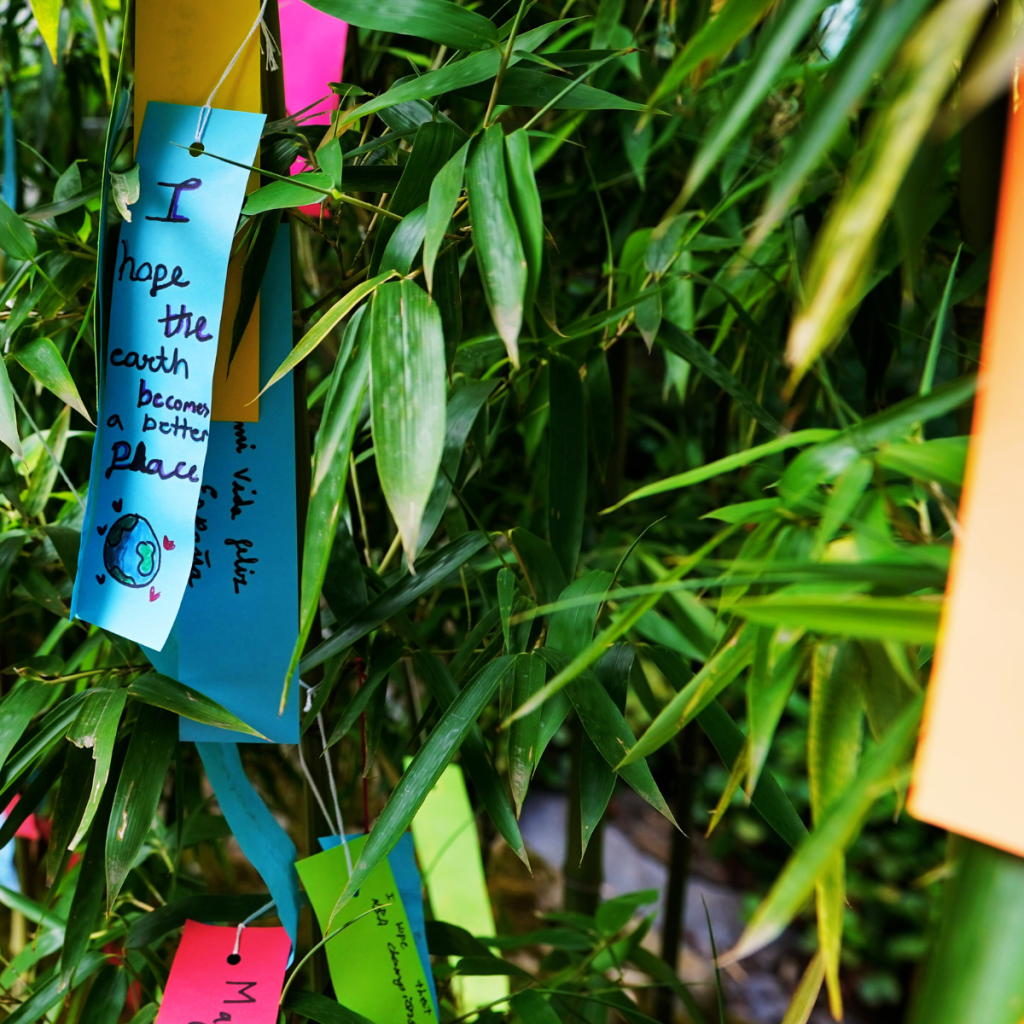 Dates: July 1st – August 15th, 2023
Enchanting Display to Run from July 1st to August 15th
Kifune Shrine, an oasis in the mountains north of Kyoto, welcomes visitors for the annual Tanabata Bamboo Decoration Light-up event. Known for its cool shade and fresh breeze, the shrine offers a truly unique and breathtaking experience during the summer months.
Tale of Star-Crossed Lovers Inspires Tanabata Festival
The origins of the Tanabata festival can be traced back to the Chinese Qixi Festival and an ancient Japanese Shinto purification ceremony. The enchanted love story between the deities Orihime (the weaver) and Hikoboshi (the cowherd) drives this romantic festival. Often represented by stars Vega and Altair of the Milky Way galaxy, they were only allowed to meet once a year on the seventh day of the seventh lunar month.
A Fusion of Various Traditions Mark Growth of Tanabata
Initially introduced to Japan by Empress Kōken in 755, the festival has grown in popularity since its inception. Early Edo period saw it being mixed with various Obon or Bon traditions, which further led to its widespread recognition among general public. Girls would use taro leaves' dew as ink while writing wishes for better sewing and craftsmanship skills, and boys wished for better handwriting.
Kifune Shrine Illuminated by Traditional Bamboo Decorations
From July 1st to August 15th, Kifune Shrine will glow with traditional bamboo decorations adorned with written wishes starting at dusk til night. Visiting shrines at night provides a different atmosphere than during daytime hours, making this a truly enchanting experience for all who visit.
For a small donation, visitors can select a colored piece of paper and hang their own wish on the available bamboo branches. This is a unique opportunity to experience Japanese culture in an unforgettable setting.
Don't Miss Out on this Magical Experience
If you are looking for an enchanting night in Kyoto or a chance to explore a shrine set up for the summer season, Kifune Shrine's Tanabata Bamboo Decoration Light-up event should be at the top of your list. Be sure to bring along your camera to capture the mystical beauty of this immersive cultural experience steeped in the romantic legacy of Orihime and Hikoboshi.
---
Arashiyama Toro Nagashi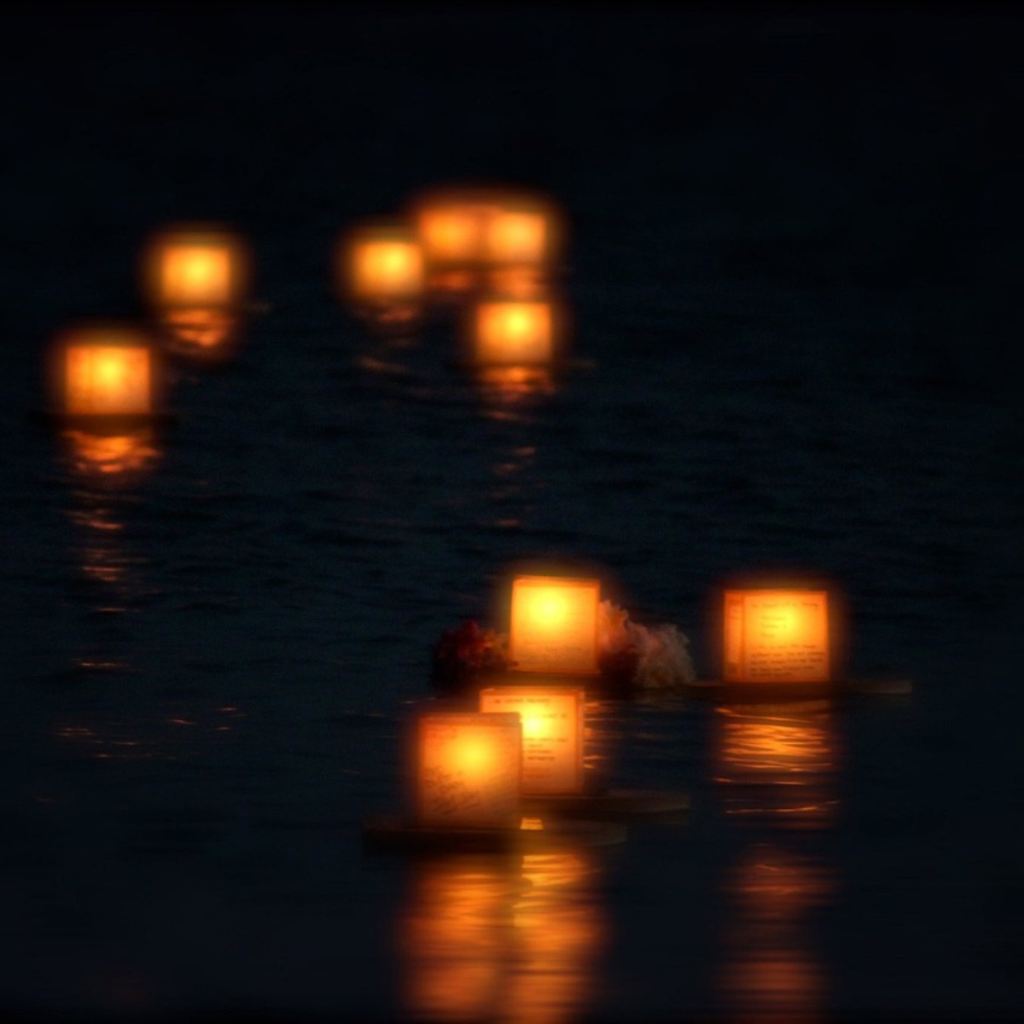 Date: August 16th
Arashiyama Toro Nagashi, an enchanting lantern-floating event, occurs annually on August 16 during the Japanese Obon festival. This festival is believed to be a time when the spirits of ancestors return to the world. The lantern-floating tradition was initiated in 1949, during the 24th year of the Showa period, with the aim of appeasing spirits that perished during war times. Today, it serves as a memorial service for those bygone spirits. Every year, numerous lanterns carrying prayers are set adrift along the Katsura river.
During this time, Kyoto also hosts Gozan-no-Okuribi, another famous summer event, which features burning Chinese characters visible from the mountains by the Katsura river. This spectacular display attracts both locals and tourists alike.
A Poignant Sight: Floating Lanterns Illuminating the River
The lantern-floating ceremony begins at around 7 p.m., creating an awe-inspiring and tasteful sight as countless lanterns drift down the river in twilight. The mysterious and dimly lit scene captures the heart in a uniquely Japanese way.
Participation Opportunity: Buy A Lantern and Honor Ancestors
Visitors can purchase a lantern and participate firsthand in this cultural experience. Available from noon until 8:30 p.m., locals or tourists are welcome to buy and float their own paper lanterns on the river.
Upon purchasing a lantern for around 1,000 yen, staff members will write ancestors' names on it so they may be honored within this commemorative event. Participants may also opt to inscribe their ancestors' names themselves. Additionally, each lantern comes with a long wooden Mizutoba tablet where one can further write down ancestors' names.
Arashiyama and Sagano: Popular Attractions in Kyoto
With nearly 57 million tourists visiting Kyoto annually, competition for the top spot among popular attractions is fierce. The Kiyomizu-dera temple and the scenic regions of Arashiyama and Sagano are top contenders, drawing visitors from both within Japan and abroad.
A signature Arashiyama view can be found at Togetsukyo Bridge. The downstream perspective showcases an aesthetically pleasing composition of the river, bridge, and mountains. Towering cherry blossoms and maples line the slope of Mount Arashiyama, making it an ideal spot to view nature's dazzling change during springtime and autumn.
Toro-Nagashi: A Memorial Tradition Across Japan
The floating lantern event, Toro-Nagashi, is a bereavement ritual held to pay tribute to deceased ancestors and souls. The mesmerizing scenery created by glowing lanterns drifting along the water's surface exudes a uniquely atmospheric ambiance. These lanterns' warm light offers healing and respite for participants.
Toro-Nagashi is a Japanese custom where lanterns with lit candles are released into rivers or seas to mourn departed individuals. It is associated with the Obon Matsuri Festival – a Festival of the Dead or Buddhist All Soul's Day. This tradition often coincides with summer festivals and fireworks, though it varies across regions regarding specific memorial events and dates.
---
Umekoji Park Handicrafts Market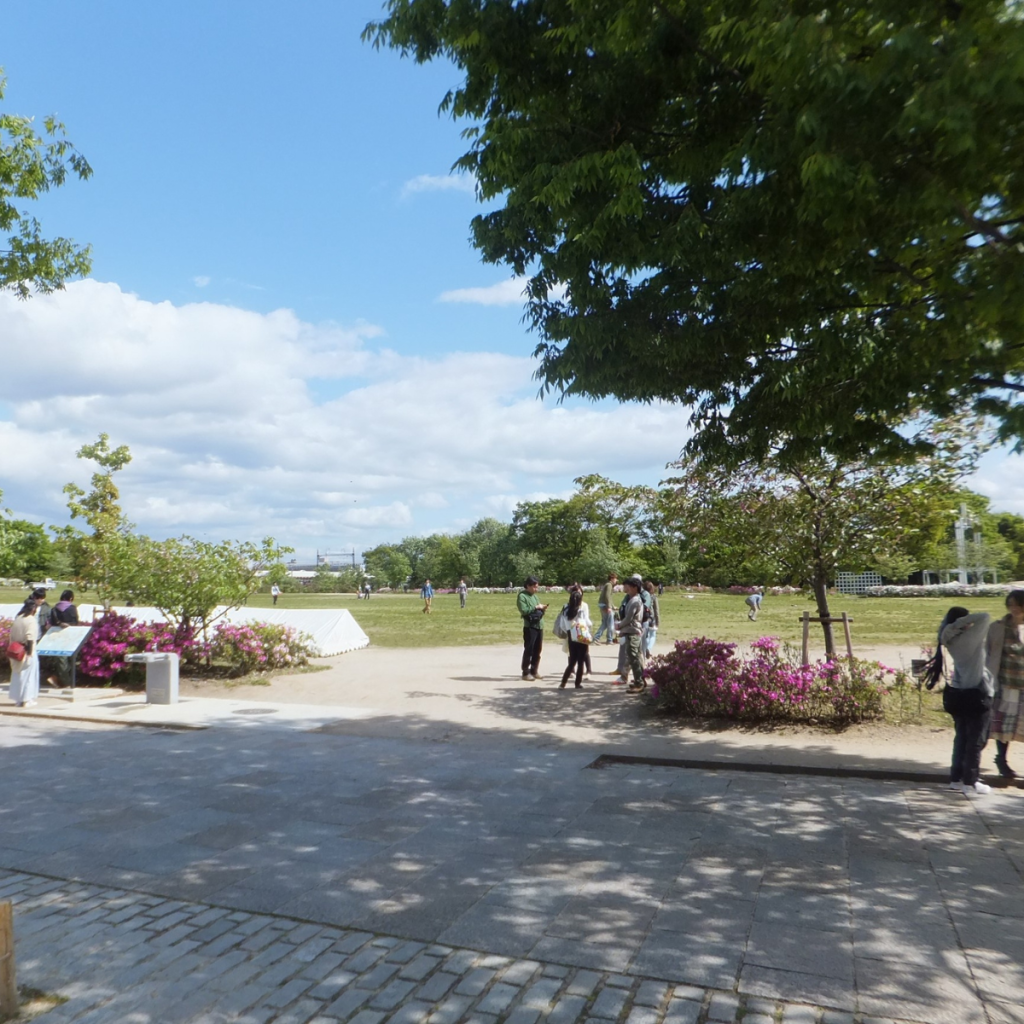 Date: August 5th (First Saturday of every month except January and May)
Umekoji Park, located just a 10-minute bus ride away from Kyoto Station, undergoes a delightful transformation into a bustling marketplace on the first Saturday of each month, except January and May. This lively event, known as the Umekoji Park Handicrafts Market, has gained popularity among both locals and tourists. Drawing in approximately 3,000 visitors every time it takes place, the market features around 300 stalls offering an array of handcrafted items skillfully made by artisans.
A Special Monthly Occasion Offering Traditional Craftsmanship
What sets this market apart is its spacious layout, which contributes to its appeal as a family-friendly gathering. Attendees can enjoy the ever-changing experience provided by the market since the participating stalls are selected through a ballot system for each event. This ensures visitors encounter fresh and unique offerings every time they attend.
At the Umekoji Park Handicrafts Market, visitors can expect to find various delightful handcrafted items. Some examples include one-of-a-kind handmade accessories, exquisite Kiyomizu-yaki pottery, interior and kitchen utensils, and delectable bread and sweets made with high-quality ingredients. The market truly offers a captivating showcase of artisanal craftsmanship.
To summarize, Umekoji Park in Kyoto becomes a vibrant marketplace on the first Saturday of each month, except for January and May.
The Umekoji Park Handicrafts Market, with its spacious layout and diverse array of approximately 300 stalls, attracts around 3,000 visitors per event. This family-friendly market allows visitors to explore ever-changing handcrafted items made by skilled artisans. From unique accessories to pottery and delicious treats, the market presents a wide range of enticing products for attendees to enjoy
A Unique Market Experience
Anyone visiting Kyoto on the first Saturday of June through December should attend this rare market event, which only occurs seven times a year. Visitors can interact with local artists and see their enthusiasm for their craft in person, in addition to perusing a variety of stalls stocked with distinctive homemade goods.
Umekoji Park is home to several well-liked tourist destinations, like the Kyoto Aquarium and Kyoto Railway Museum, perfect for families trying to keep their kids entertained while on vacation.
The Umekoji Handicrafts Market offers a really unique experience that everyone should treasure when visiting Kyoto due to its convenient location, a wide variety of goods displaying local talent, and tranquil ambiance given by Umekoji Park's lovely surroundings.
Additionally, various bread, desserts, and jams are available, particularly those created with premium, additive-free ingredients. Grabbing a snack is the ideal way to take in the beauty of Kyoto's surroundings and can turn into a lovely picnic among the park's picturesque green meadows.