Dates Announced for 2024 Sanja Matsuri Festival
Sanja Matsuri is one of the most popular Tokyo events in May, and it is a great way to experience Japanese culture. The festival features a parade of mikoshi (portable shrines), traditional music and dancing, and plenty of food and drinks.
The Sanja Matsuri, also known as the Asakusa Shrine Festival, is set to return in 2024 from May 17 to 19. This annual traditional festival draws nearly two million visitors over its three-day span, making it one of the most popular festivals in Tokyo.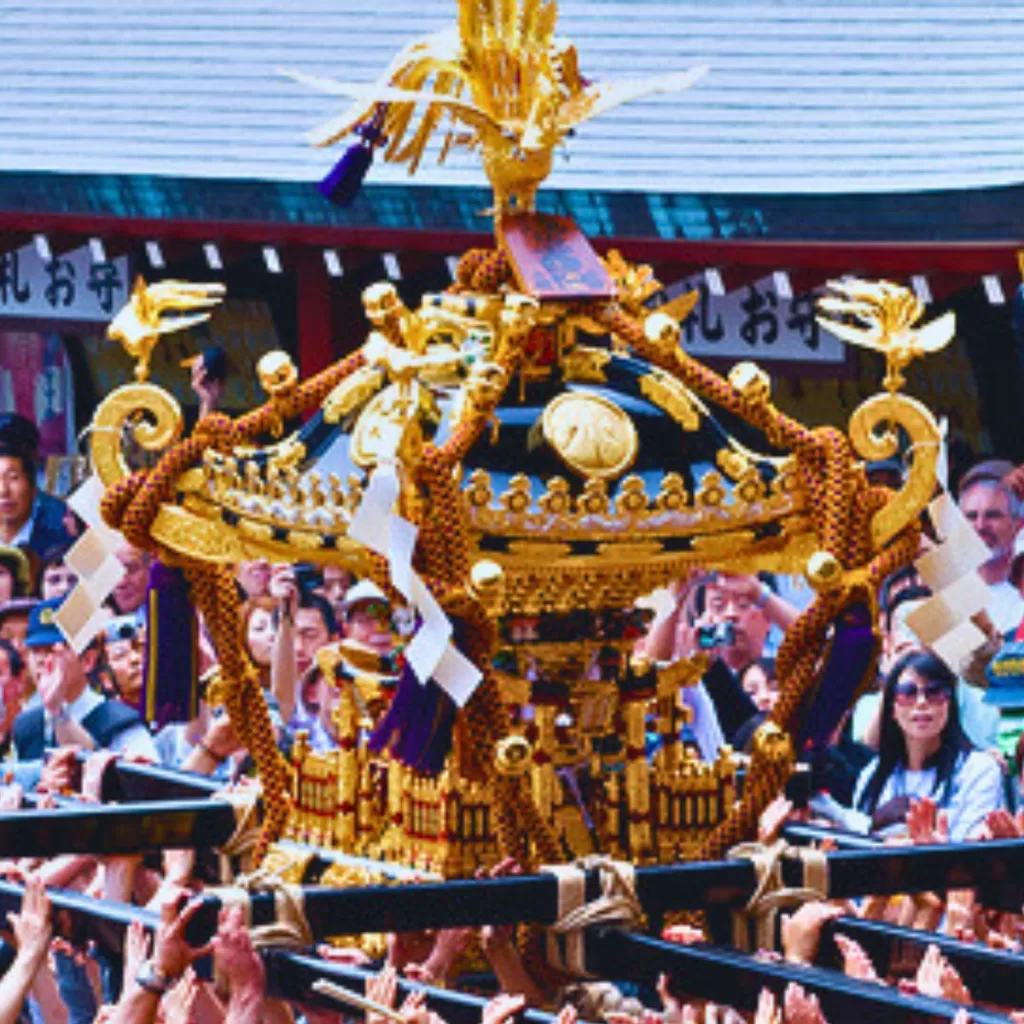 Sanja Matsuri: A Shinto Celebration
Sanja Matsuri (三社祭), or "Three Shrine Festival," celebrates the memory of the three founding men of the Sensoji Temple- Hinokuma Hamanari, Hinokuma Takenari, and wealthy landlord Hajinomatsuchi. These men are enshrined in the Asakusa Shrine, conveniently adjacent to the Sensoji Temple.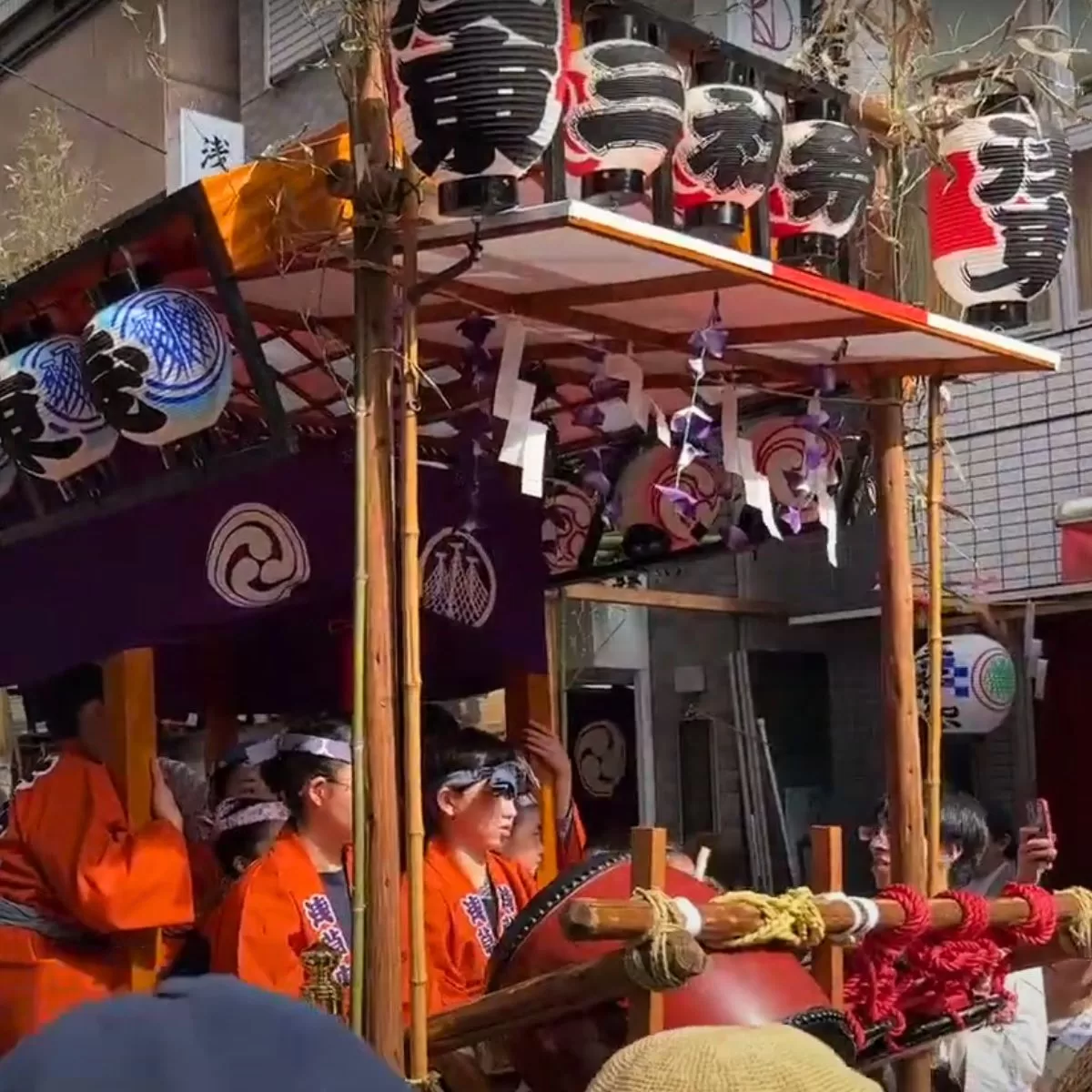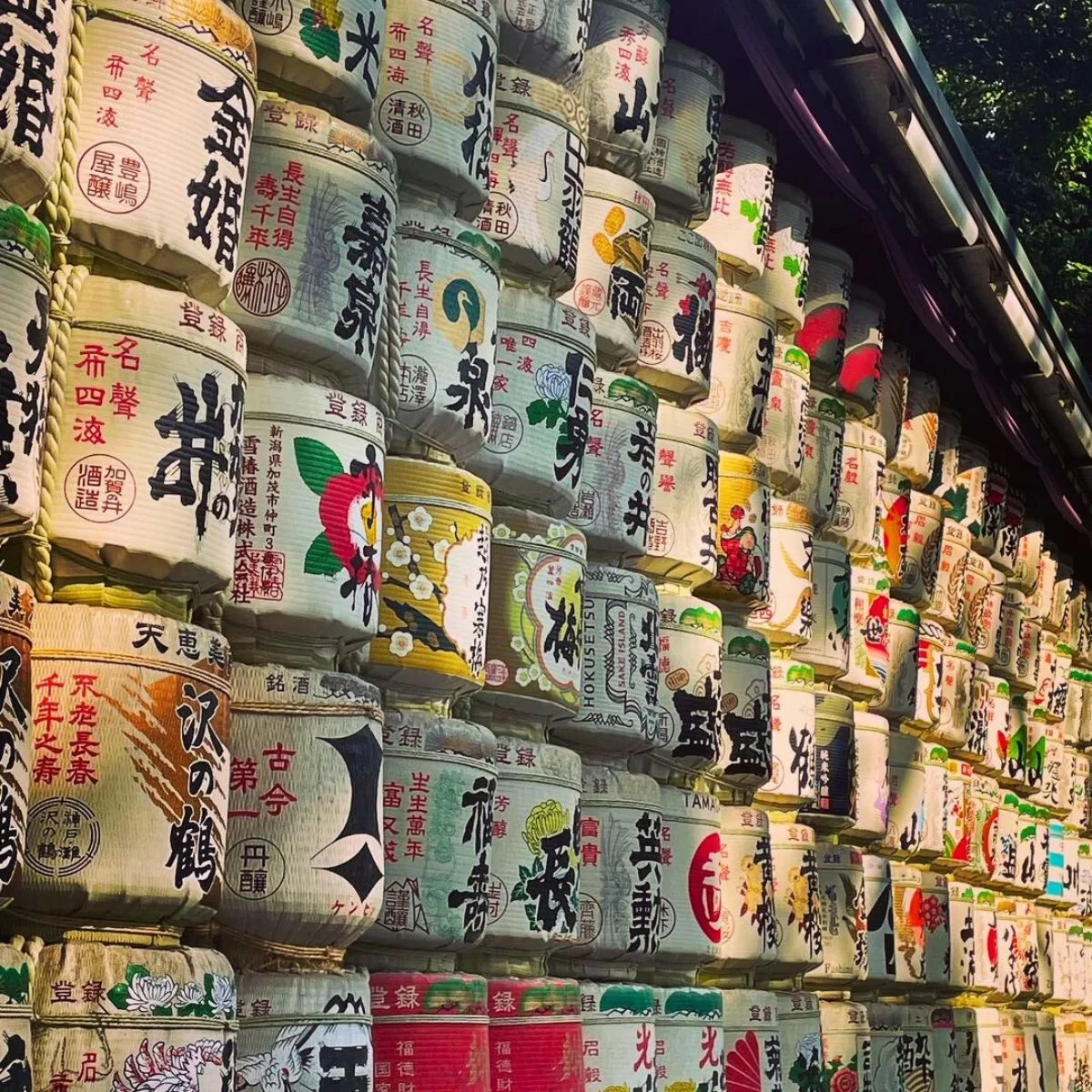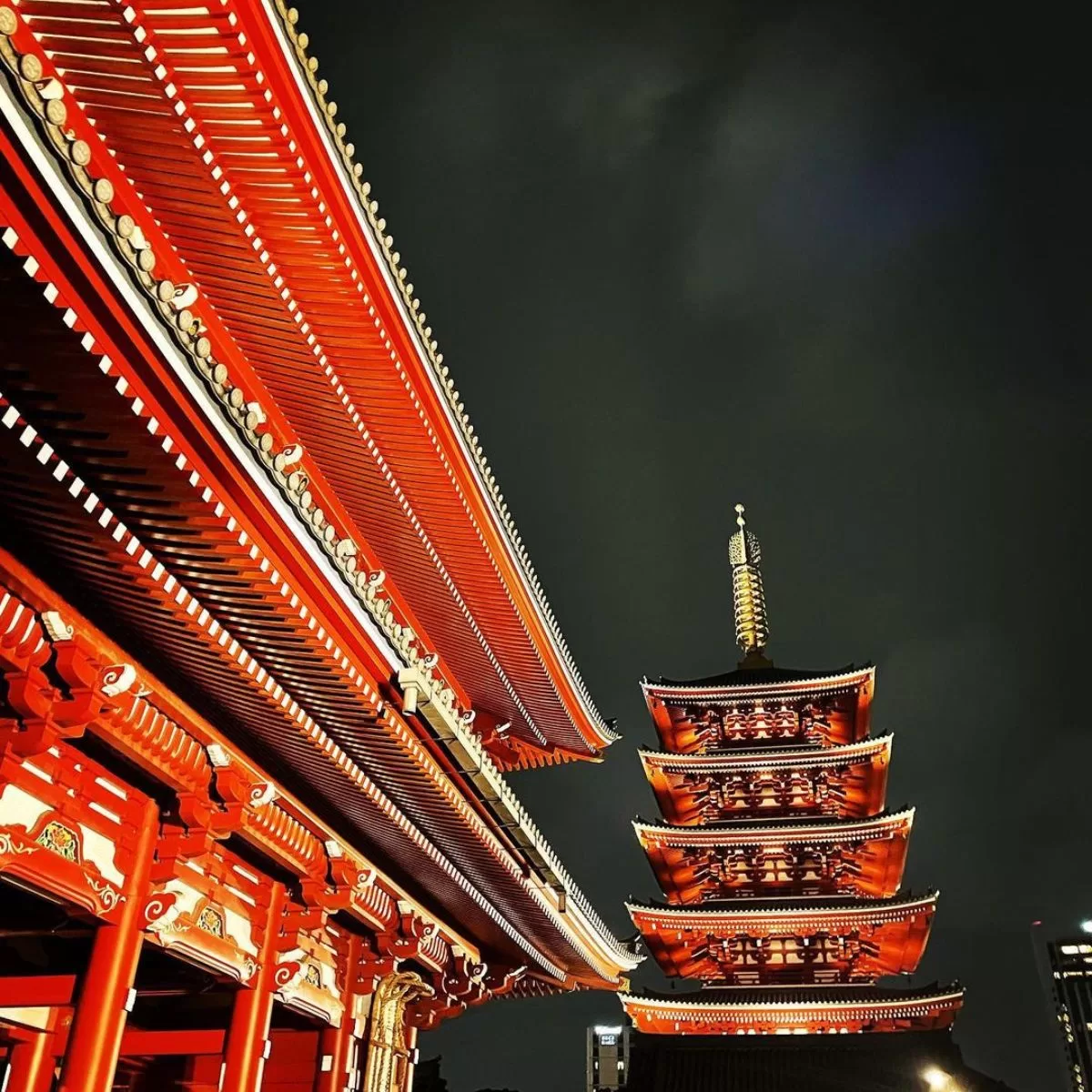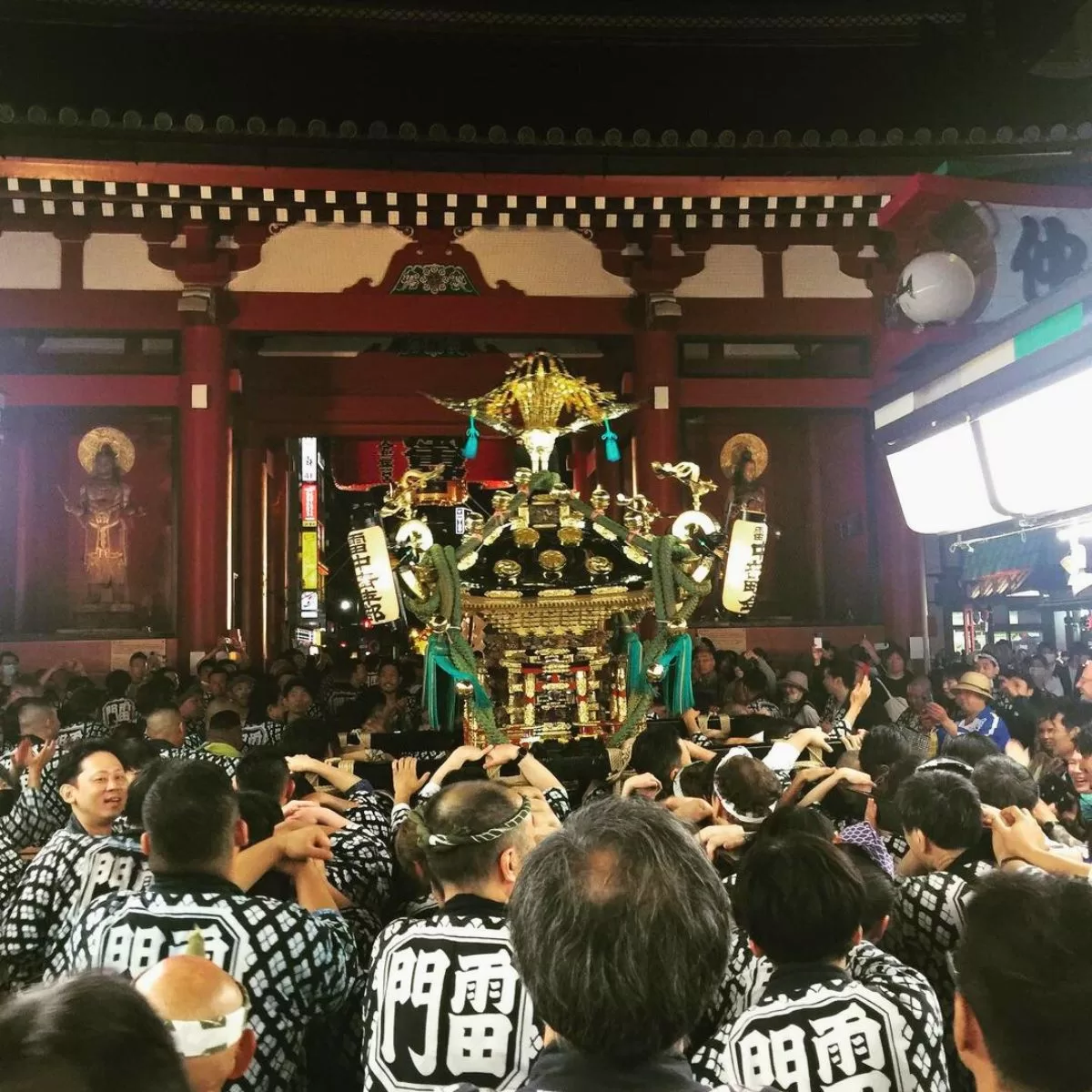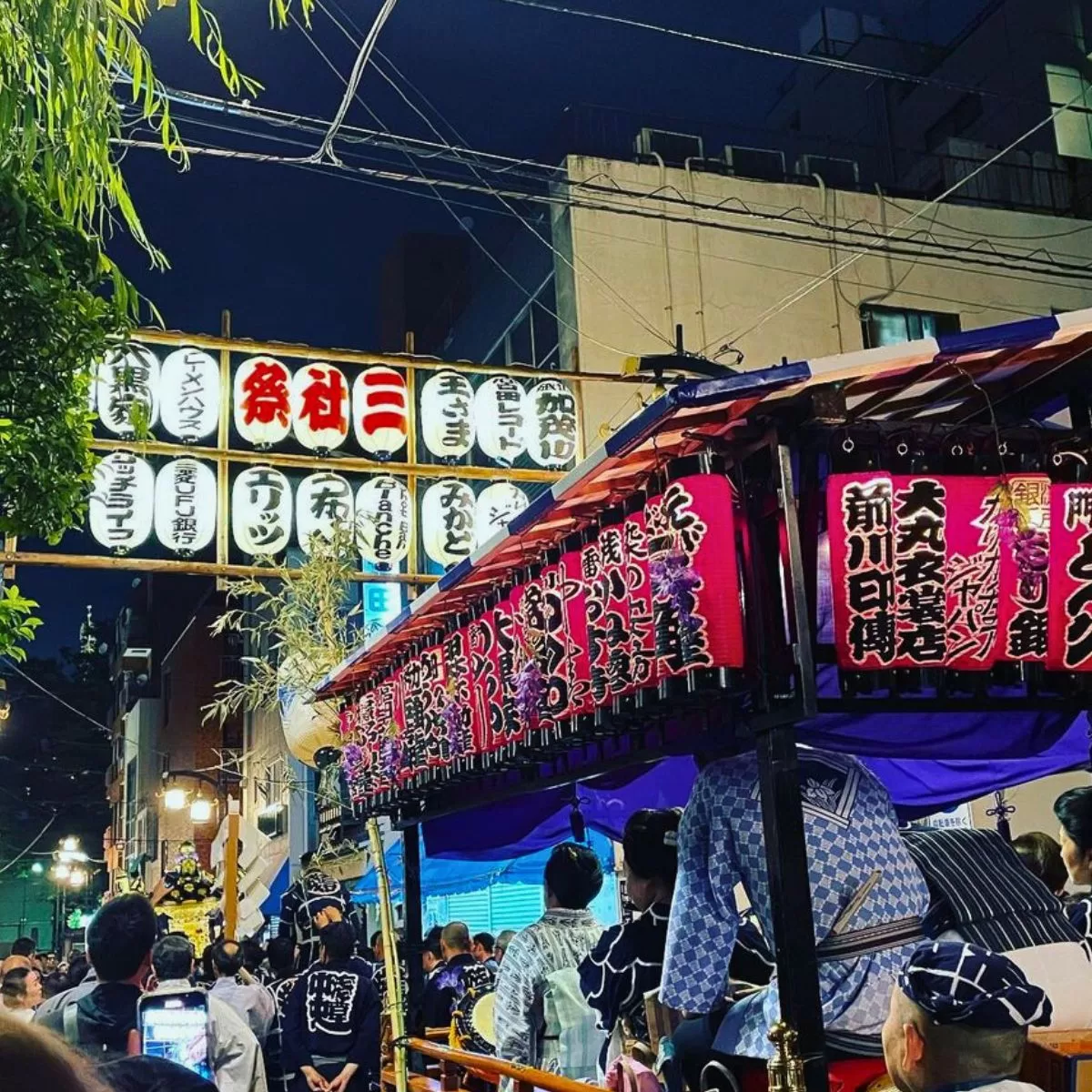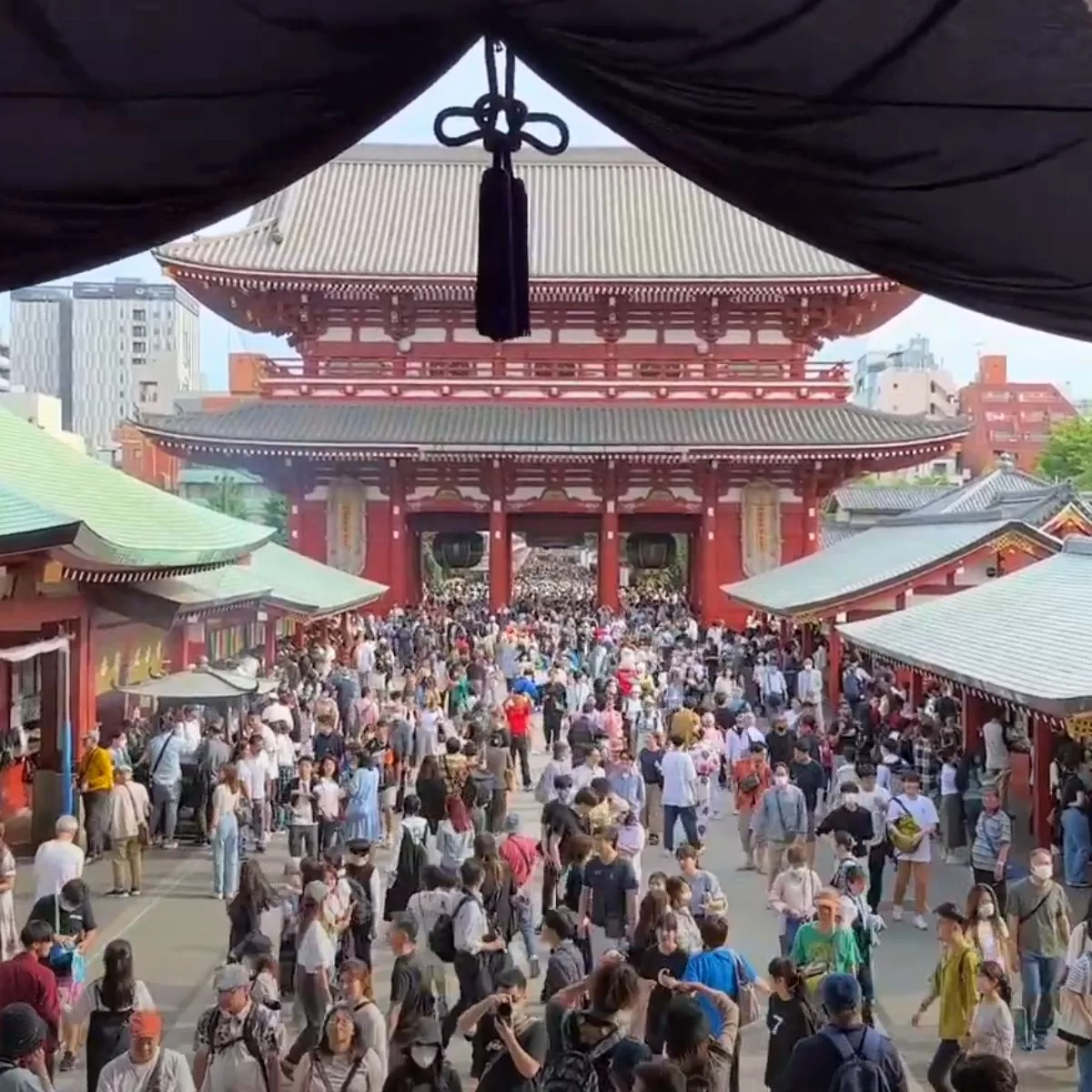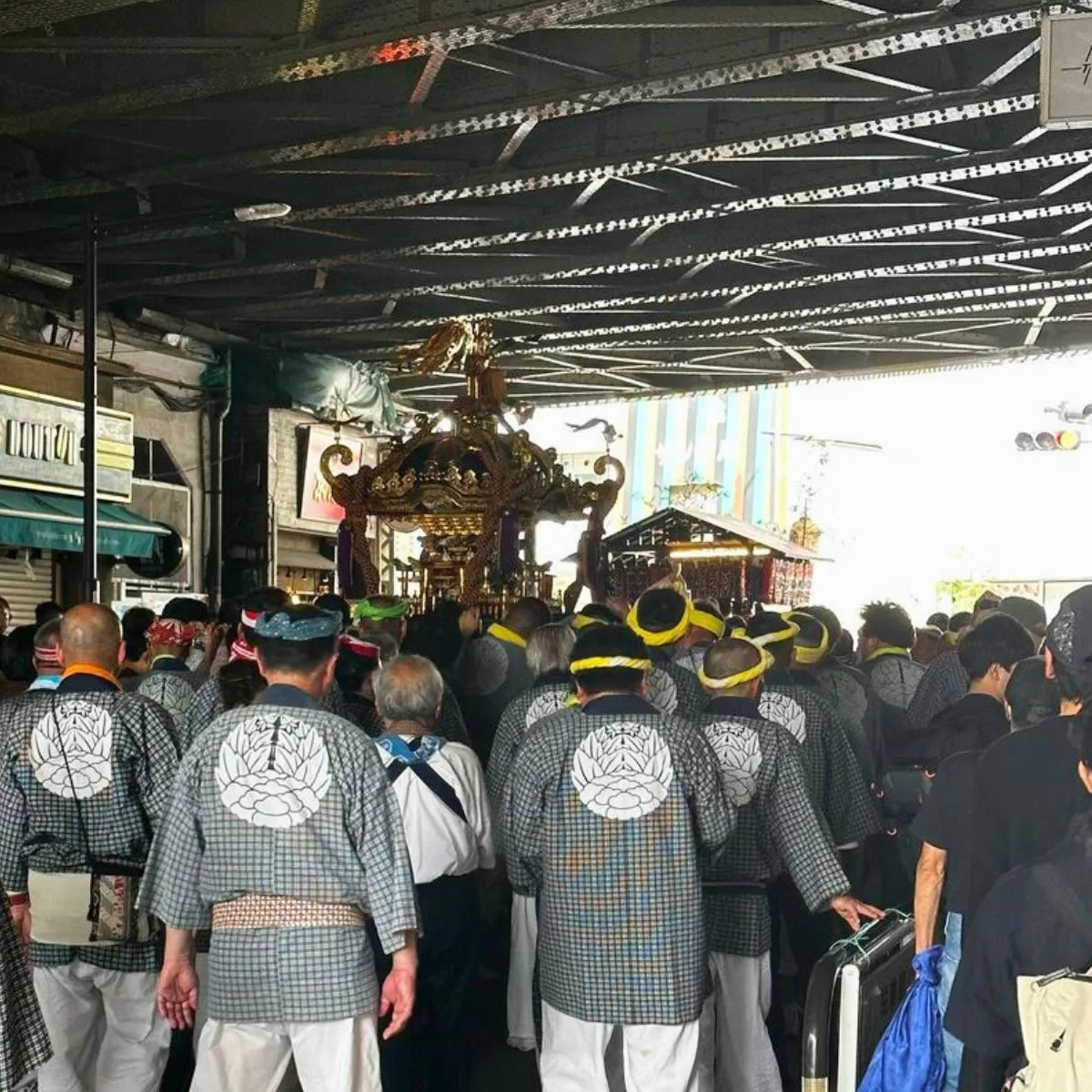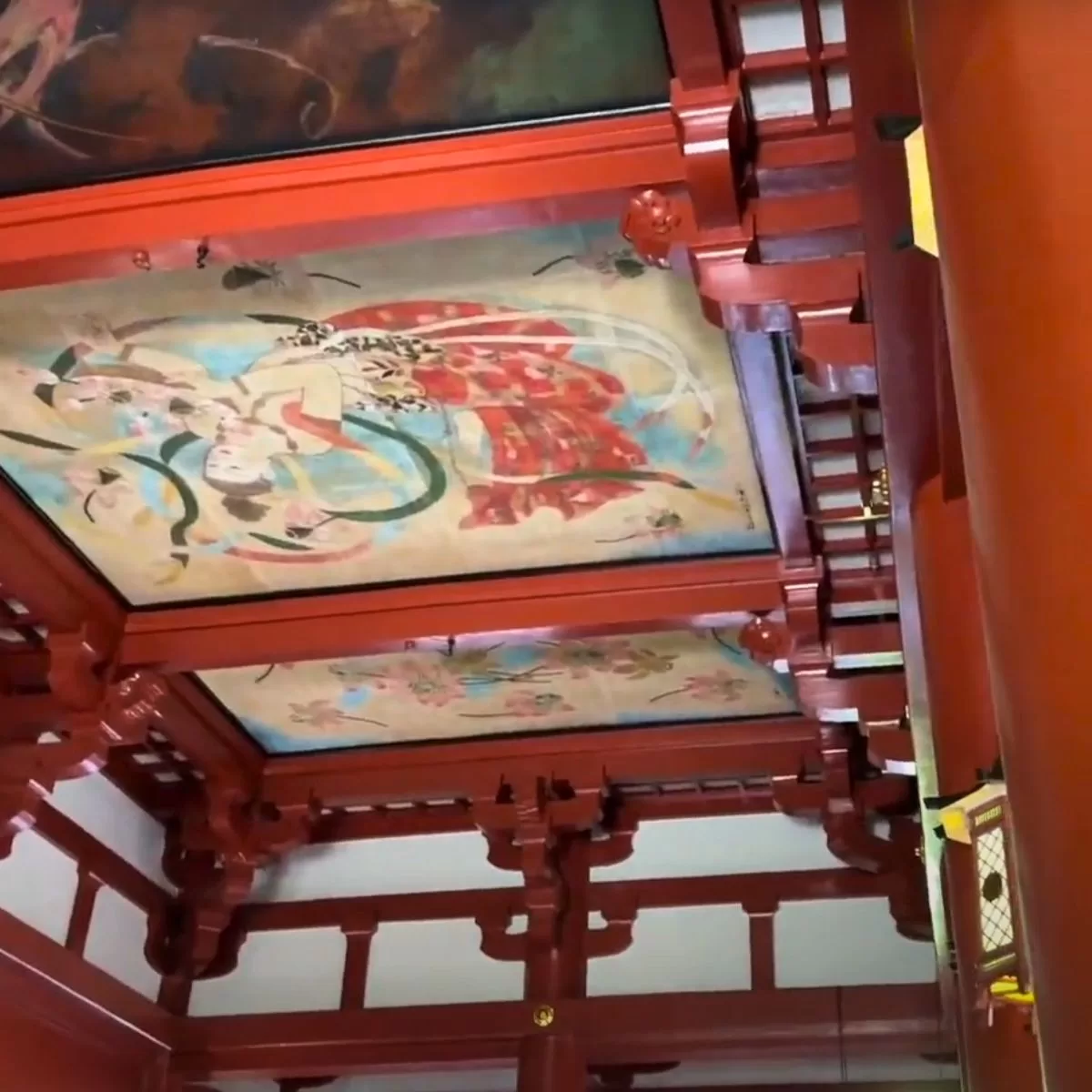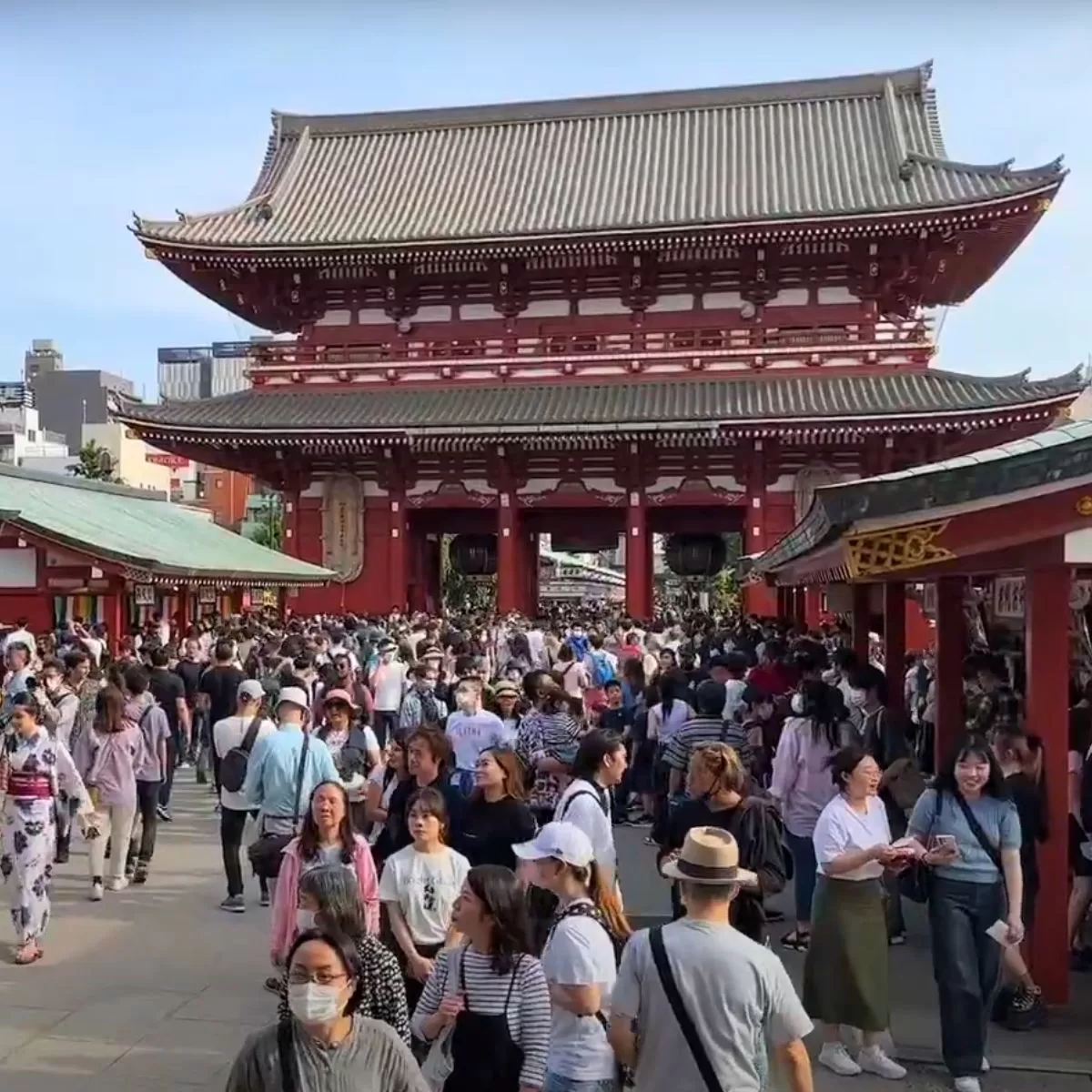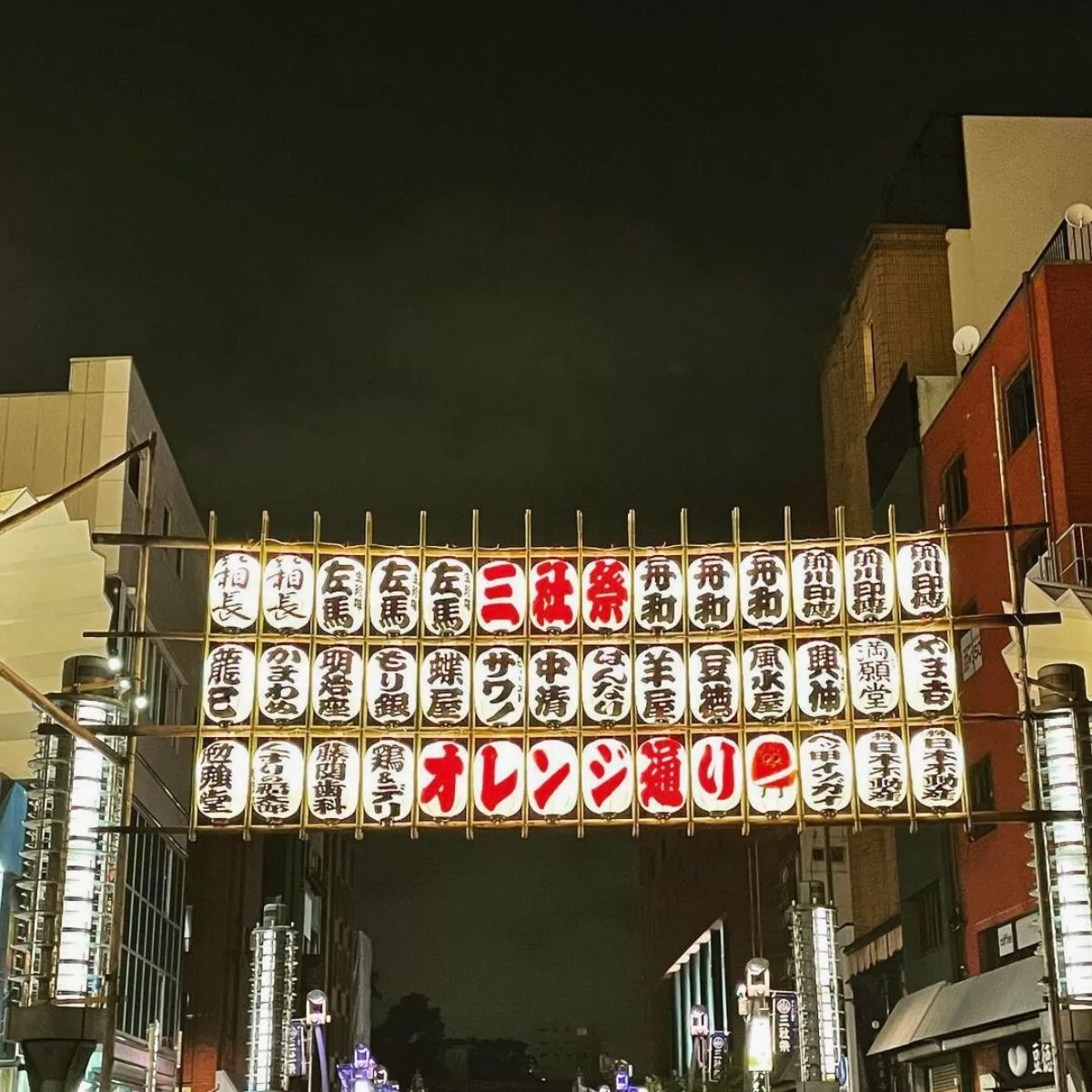 The Iconic Mikoshi Procession
A vital part of the Sanja Matsuri consists of about a hundred portable shrines (mikoshi) symbolic of Shinto deities (kami). The Mikoshis are carried through the streets during this event to bring good fortune to local businesses and residents.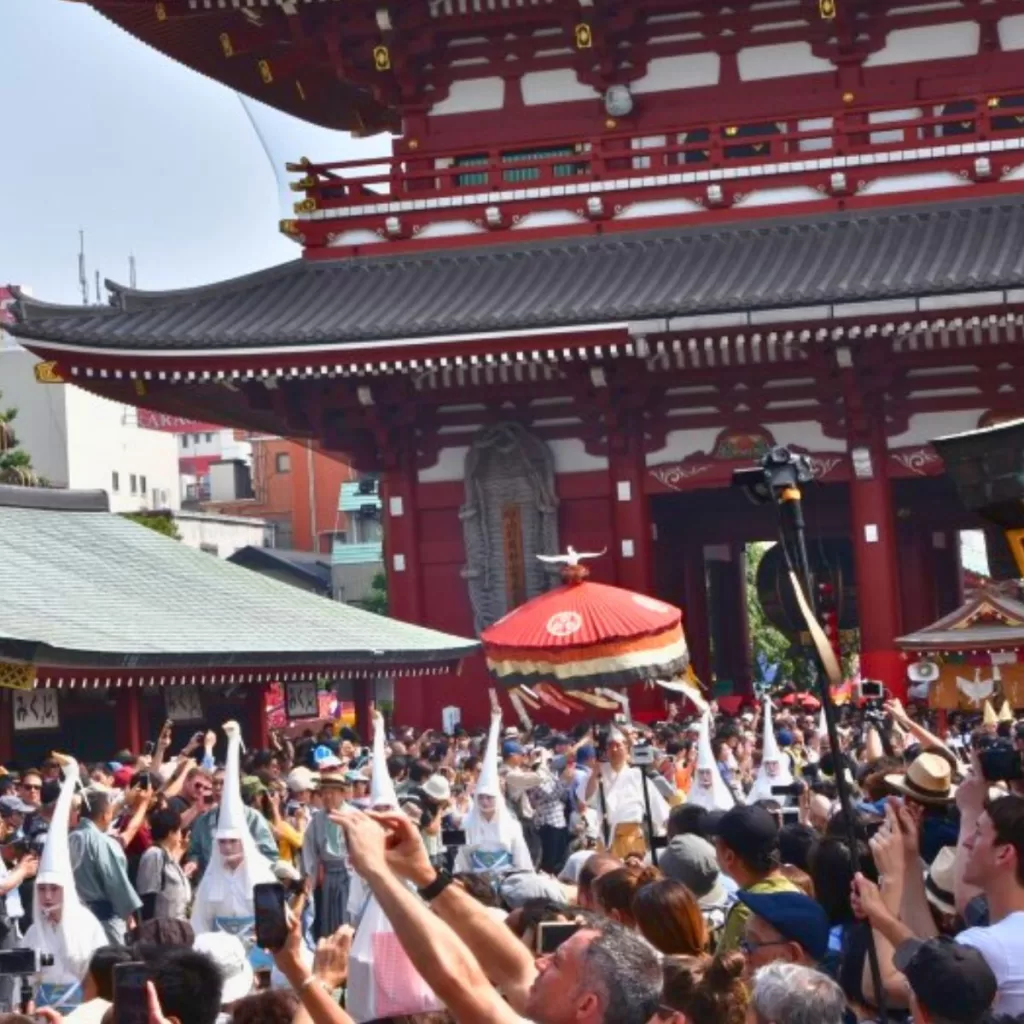 Friday's Daigyoretsu Parade
Festivities commence on Friday afternoon with a grand parade known as the Daigyoretsu Parade. This procession includes priests, city officials, geisha, musicians, and dancers clad in Edo Period costumes, who march along Yanagi Dori to Sensoji Temple and Asakusa Shrine. Following this parade are a Shinto ceremony and a traditional dance performed in prayer for a prosperous harvest season.
Saturday's Neighborhood Mikoshi Display
Saturday marks the arrival of almost 100 neighborhood mikoshi originating from the district's 44 neighborhoods. Brought out around noon, these mikoshis go to Sensoji Temple and Asakusa Shrine for blessing before being paraded through their respective neighborhoods to spread fortune and prosperity. Many neighborhoods also display smaller children's and women's mikoshi.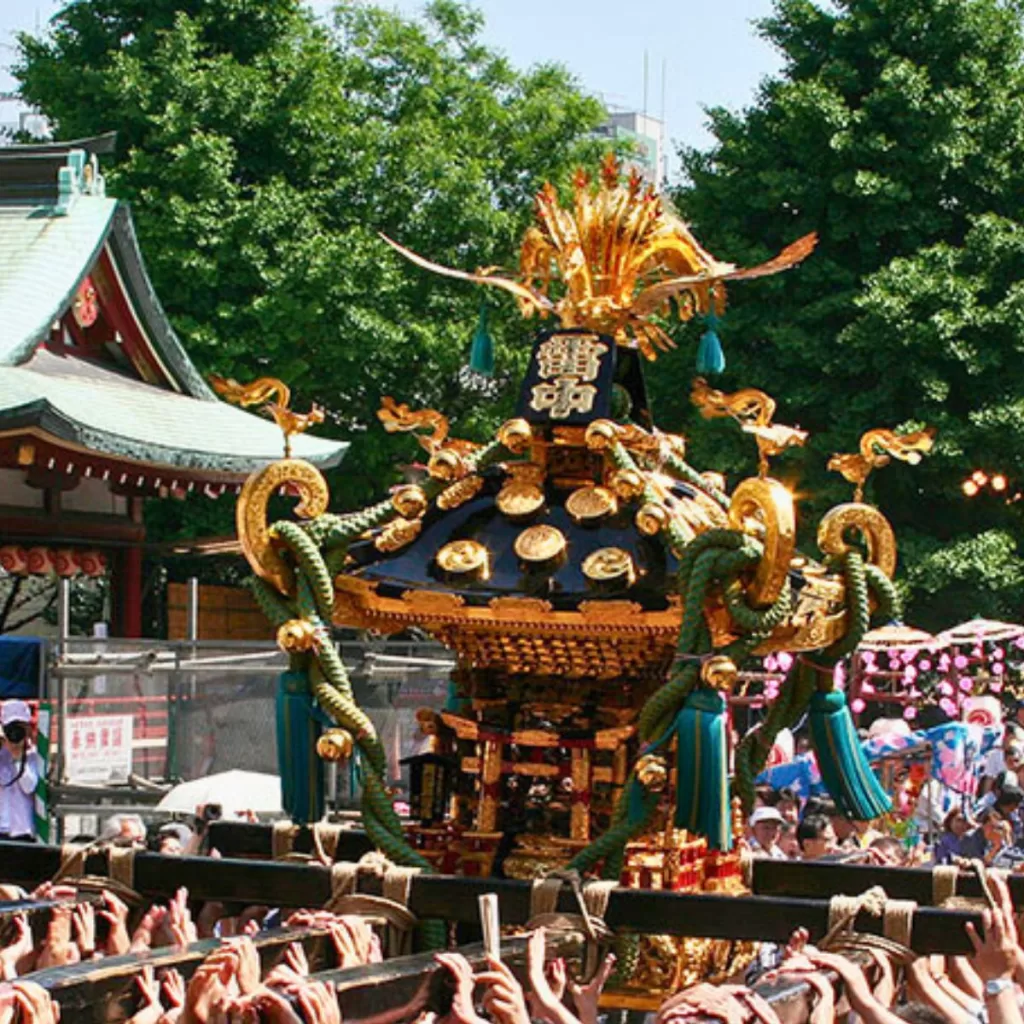 Sunday's Competitive Mikoshi Carrying
On Sunday morning, hundreds of enthusiastic locals gather at Asakusa shrine dressed in matching festival outfits to compete for carrying one of three large main mikoshis (portable shrines). Spectators are not permitted beyond Senso-ji's entrance gates due to space limitations and safety concerns during this time.
After approximately two hours, each mikoshi heads off in different directions for parading through various districts. By evening, they return to Asakusa Shrine after having visited all the shopping arcades, streets, and neighborhoods of Asakusa.
Attending Sanja Matsuri
The festival takes place on and around Asakusa Shrine and Sensoji Temple, accessible by several transportation options. Attendees can reach Asakusa Station via Ginza Subway Line, Asakusa Subway Line, or Tobu Railway from different parts of Tokyo.]
During Sanja Matsuri, apart from enjoying the ceremonial processions that take place at different times over these three days., attendees can also indulge in delicious traditional festival food like takoyaki, okonomiyaki, or shaved ice served at numerous food stalls throughout.
A Cultural Representation & Historic Festivity
Besides being an extravagant display symbolizing symbolic camaraderie between communities within Tokyo, Sanja Matsuri also represents an important aspect of Japanese culture at large. Whether it's "mikoshi jousting" by tattooed festival-goers wearing fundoshis (a loin cloth) or teams enthusiastically lifting heavy mikoshis into the air – it all adds an electric atmosphere filled with traditions passed down through generations.
If you are looking for something to do in Tokyo in May, you could check out the Sanja Matsuri or the Odaiba Oktoberfest. Both festivals offer a unique cultural experience, and they are a great way to try new foods and drinks.