Tokyo Midtown Christmas
Immerse yourself in the festive spirit at Tokyo Midtown Christmas, one of the dazzling Tokyo events in December.
Champagne Gold Atmosphere
This year, Tokyo Midtown has set the festive mood with champagne gold colored lights for its holiday lighting. The illuminations create a stunningly romantic atmosphere, particularly in the Midtown Garden. Each day from 5 pm to 11 pm, visitors can enjoy these exquisite displays until December 25th.
Further enhancing the golden glow is a three-meter-tall snow globe showcasing a short, colorful light show synchronized to music every six minutes. Visitors will want to experience this special attraction before December 14th, after which the winter sequence featuring impressive white bubbles will no longer be in play.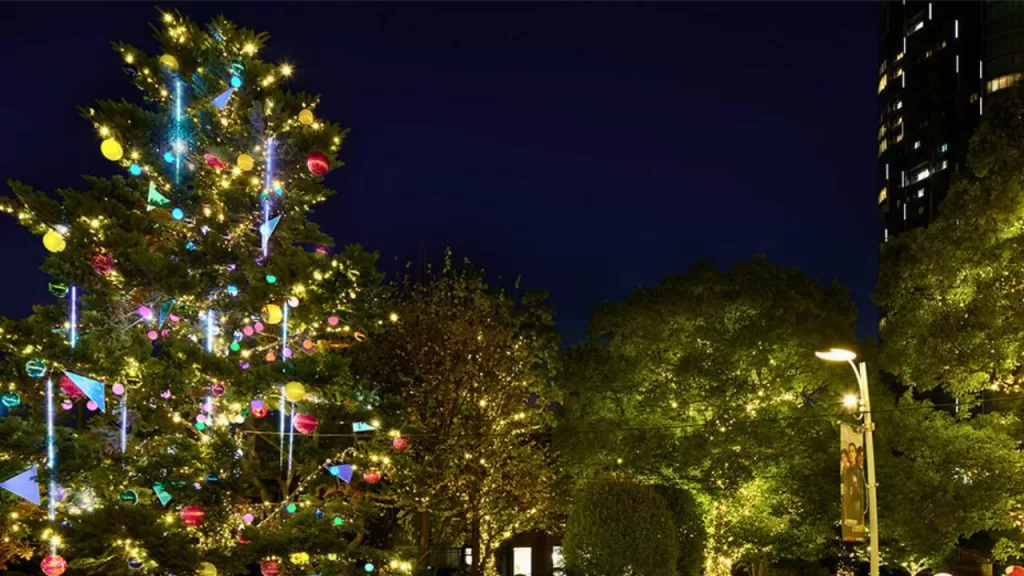 Festive Christmas Tree
Nestled within the garden area is a large Christmas tree adorned with colorful baubles and decorations shaped like party crackers. Near this festive centerpiece, a bush is also sculpted into the kanji character 木 (meaning 'tree'), complete with a Santa hat and scarf. An interactive feature of this installation allows visitors to activate a mini light show via a touch panel located next to it.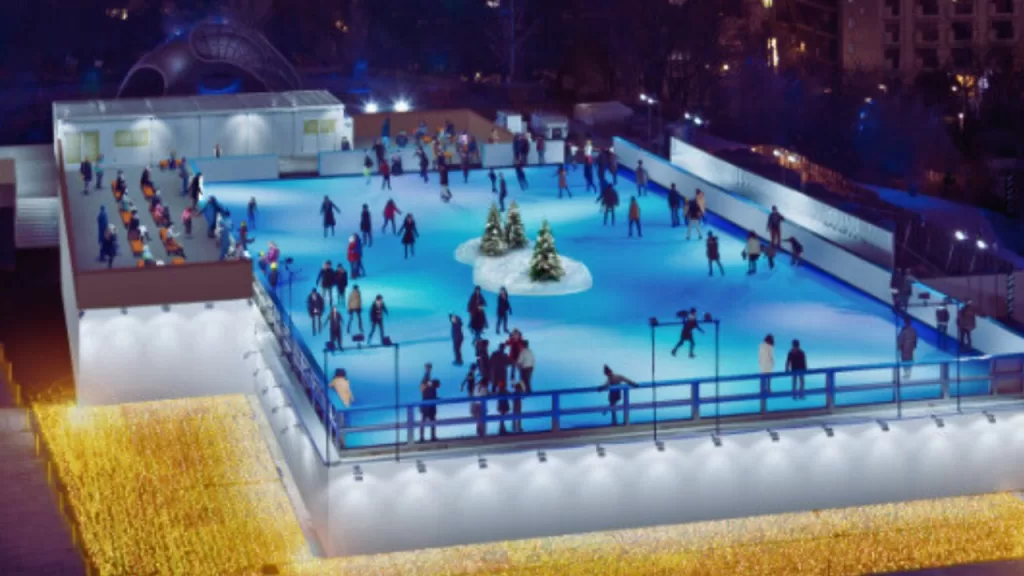 Ice Skating Rink
Tokyo Midtown's lineup of holiday activities includes its largest outdoor ice skating rink within the expansive Grass Square. The rink remains open for both kids and adults to enjoy during day and night hours. The night skating experience promises a magical ambiance courtesy of twinkling lights adorning the area. Rental facilities for shoes, gloves, and sleds are available on-site alongside a café ticket included with the admission fee.
Tokyo's Largest Outdoor Ice Skating Rink Returns To MIDTOWN CHRISTMAS
Dubbed 'MIDTOWN ICE RINK,' this outdoor feature ranks among Tokyo's largest ice-skating rinks. Accompanied by beautiful illuminations and serene music performances, it contributes significantly to the event's overall appeal.
Adding a whimsical feel to this wintery celebration is an immersive visual display titled 'CHRISTMAS STORY LIGHTS.' It comprises high-definition projections complemented by nearly 300 lighting fixtures scattered throughout Tokyo Midtown's premises.
Best Time To Visit Tokyo Midtown
While popularity peaks especially on December 24th as couples throng the venue with champagne bottles, early visits guarantee lesser crowds and enhanced enjoyment of all that 'MIDTOWN CHRISTMAS' has to offer.
The immersive 'Party Popper' tree changes colors amidst an array of smoke and bubbles, creating an enchanting spectacle next to the Midtown Ice Rink. Onlookers can admire glowing golden trees mixed in with pop art Christmas trees fashioned in party cracker style.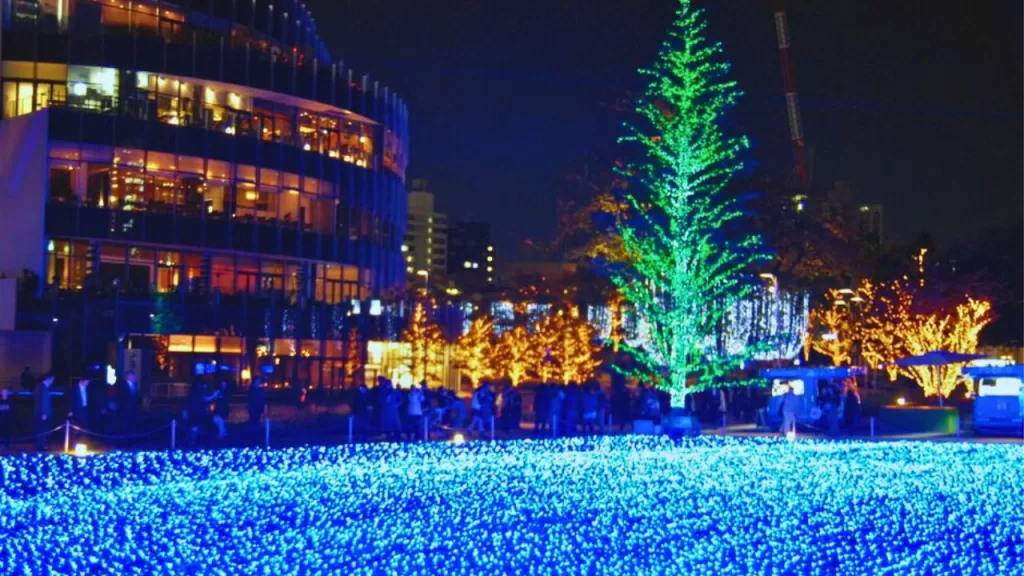 Special Features for "Midtown Christmas"
Tokyo Midtown is an idyllic backdrop for winter romantics, almost mirroring a vivid winter wonderland. Visitors not only have an opportunity to immerse themselves in stunning visual displays but also dine at some overlook restaurants that provide fantastic views of beautifully illuminated surroundings.
Occupying one of Tokyo's tallest buildings is The Ritz Carlton Tokyo occupying some top floors of the Midtown Tower – considered amongst Tokyo's finest hotels offering spectacular vistas from their high-end restaurants or overnight stays at eye-watering rates ranging from 40,000 yen onwards per night.
Another highlight includes the Galleria building housing the Suntory Museum of Art, poised elegantly amidst a shopping and dining complex spanning over four stories.
Visitors can wind down at Hinokicho Park post their shopping spree enjoying peaceful greenery behind Midtown's commercial establishments while soaking up Japanese landscaping aesthetics, which are part of Japanese "Art Triangle Roppongi."
"MIDTOWN CHRISTMAS" offers such rich variety edifying Tokyo's winter image as much more than bright neon lights or towering commercial complexes – teeming with authentic holiday spirit rendering it amongst top hotspots for wintertime exploration.
Explore the magical Tokyo Midtown Christmas, where you can discover a delightful Tokyo Christmas Market in December.