Roppongi Hills Keyakizaka Illumination
Immerse yourself in the mesmerizing Roppongi Hills Keyakizaka Illumination, one of the captivating Tokyo events in December.
Experience a magical winter wonderland at Roppongi Hills Keyakizaka Illumination, complemented by the enchanting Tokyo Skytree Dream Christmas.
Overview of Keyakizaka Illumination at Roppongi Hills
The annual winter illumination at Keyakizaka, beside Roppongi Hills, offers an unforgettable experience. Beginning mid-November and shining until Christmas Day, this illumination spectacle is considered one of the most popular in Tokyo. The stunning view of the Tokyo Tower on the horizon enhances the already breathtaking sight of 1.2 million shimmering LED lights.
The seasonal illuminations along Keyakizaka-dori Street are designed to keep hearts warm even during the coldest winter nights. According to official reports, this wintry wonderland attracts families, friends, and couples for its heartwarming ambiance.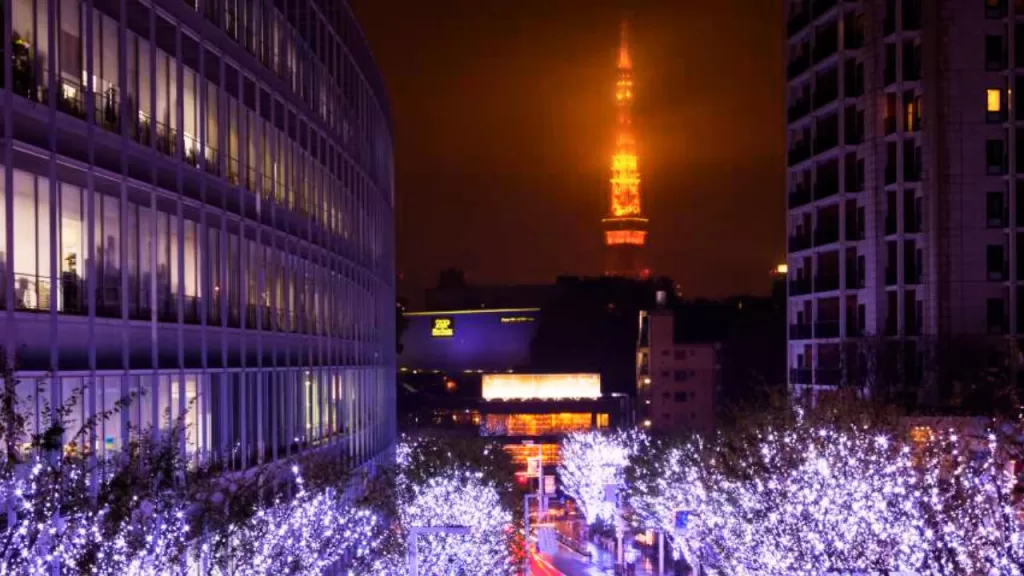 The Two Colors of Keyakizaka Illumination
An additional feature that makes this illumination unique is the changing colors. Visitors will witness two color showcases: "Snow & Blue" and "Candle & Red." This changing display allows onlookers to endure a continuously evolving lighting spectacle.
Occasionally, the moon's natural glow joins this artificial brilliance, creating a fascinating blend of cosmic and human-made beauty.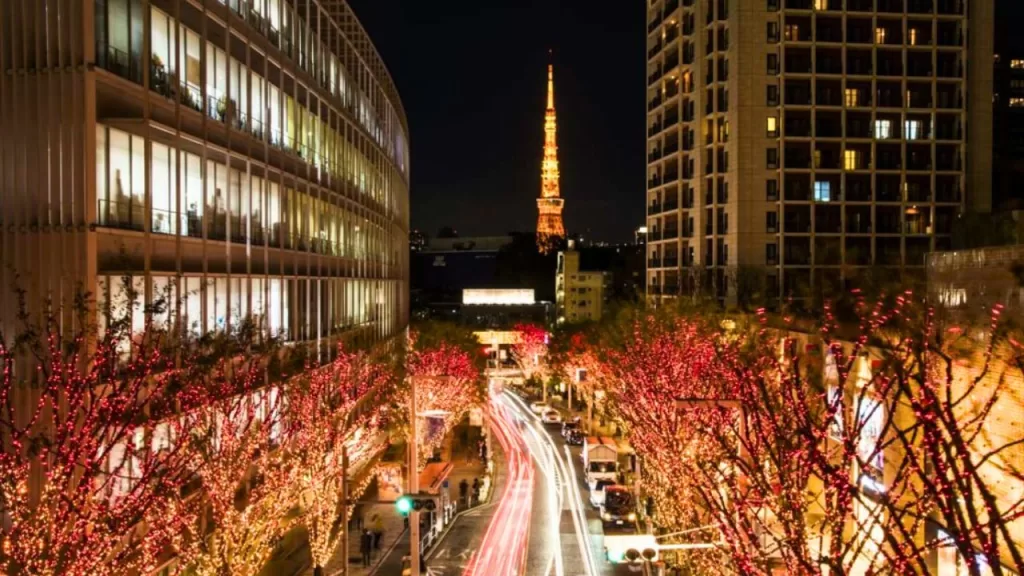 A Dreamy Date Spot at Roppongi
Keyakizaka is known as one of Tokyo's most romantic illumination spots. It offers an enchanting view and countless luxury shopping options along the slope of Keyakizaka-dori Street.
For a more interactive experience, visitors may participate in finding hidden hearts amongst the vast array of lights. These hearts light up briefly every hour and promise a pleasant surprise for those successful in locating them.
Diverse Viewing Points & Additional Events
The pedestrian bridge near Roppongi Hills provides another perspective to appreciate the illuminations from a higher standpoint. Additionally, car lights passing through these enlightened streets offer another layer to this stunning spectacle.
Other engaging events run till December 25 at Roppongi Hills. For example, there is availability for illuminated skyline views from the observatory at Roppongi Hills. More details about these events can be found on their official website.
Details About Keyakizaka-dori Street Roppongi Hills Illumination:
Location: Roppongi 6,Minato, Tokyo
Access: Direct connection from Tokyo Metro Hibiya Line Roppongi Station or a 6-minute walk from Toei Oedo Line Roppongi Station.
Period: Mid-November – December 25 annually
Hours: 5:00 p.m.–11:00 p.m.
Fee: Free
What's New in 2023?
In 2023, approximately 800,000 LED lights will illuminate the famous 400-meter length of Keyakizaka Street behind Roppongi Hills. For an impeccable view without causing trouble, O-Yane Plaza—past where the Christmas Market is hosted— serves as an ideal vantage point.
Furthermore, after three-years hiatus, Mohri Garden is expected to be lit up again starting November 18 alongside an anticipated return of Christmas Market.
Additionally, two contrasting Christmas tree types will be highlighted: a reflective tree along West Walk and Roku-Roku Plaza's Cartier-inspired tree.
These attractions comprise just some aspects of this immersive event, offering a mesmerizing vista with each step along Keyakizaka-dori Street. Participants can look forward to daily illuminations from around 5 p.m. until 11 p.m., enhancing their overall holiday season experience in Roppongi Hills.