Tokyo Christmas Market
Discover the festive charm of Tokyo Christmas Market, one of the vibrant Tokyo events in December, offering delightful experiences.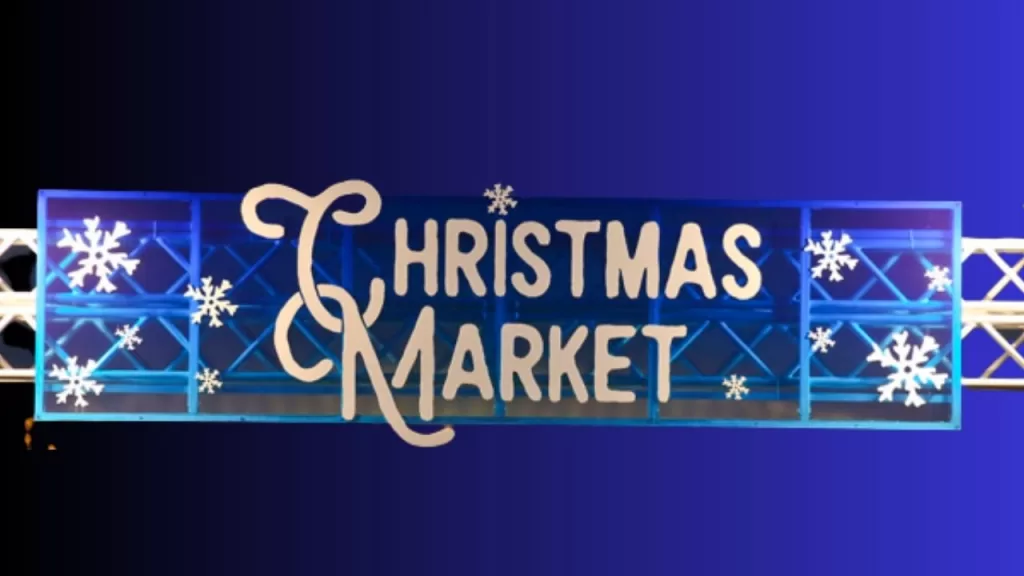 A Collaboration between the German Embassy and Tourism Association
Tokyo's largest Christmas market, which had been in abeyance for a few years, made a robust return in 2022 with the sponsorship of the German Embassy and the German Tourism Association.
Sporting an extensive array of German-themed food stalls, the Tokyo Christmas Market offers a unique gastronomical experience with delights such as German-style sausage, stew, hot cider, cocoa, and beer on offer. The brightly-lit festive market also hosts stalls offering decor, unique gift ideas, and winter gear to enhance your holiday shopping experience.
Iconic Symbols: From Christmas Pyramids to Illuminations
The Christmas Pyramid is an integral part of the European holiday tradition, brought to life in Tokyo by this unique market. Hibiya Park transforms into a sparkling town under the glow of these symbols and spectacular winter illuminations.
A significant highlight is the 14-meter-tall Christmas tree shipped directly from Germany, which stands enchantingly amidst a sea of other fully illuminated trees to create a truly magical atmosphere.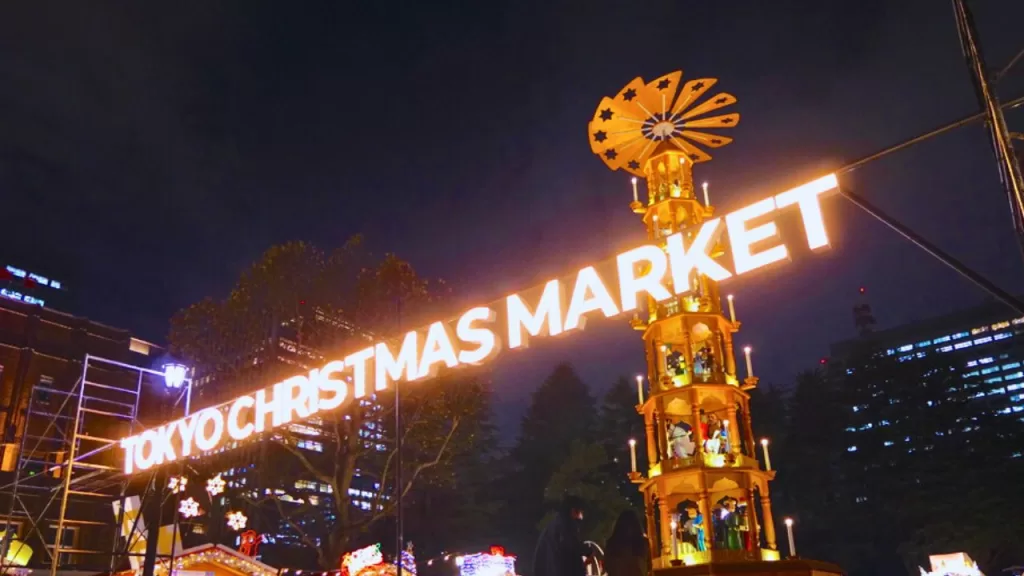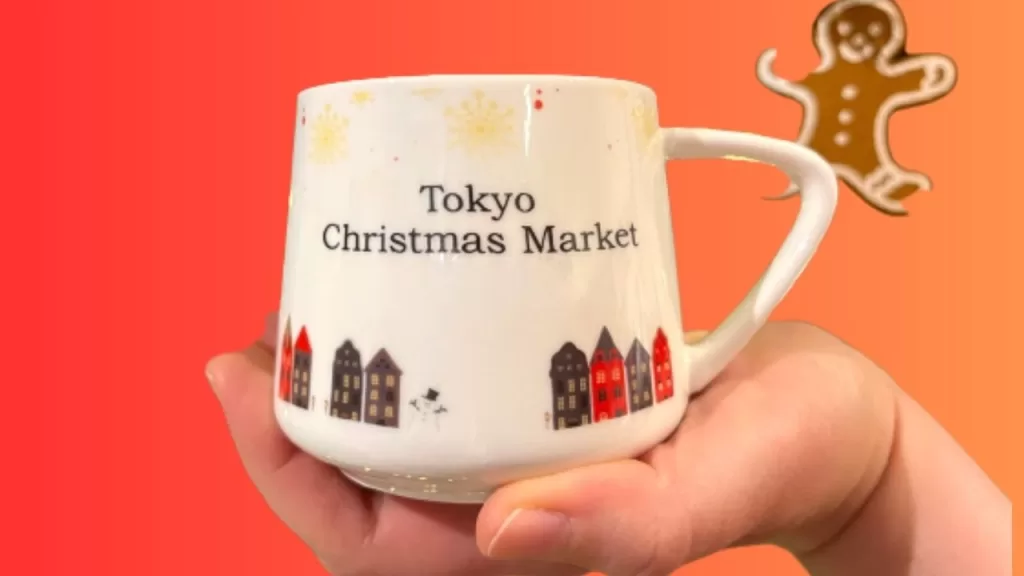 Taste of Europe: Food, Drinks, and Traditional Ornaments
Visitors at the marketplace can stroll among stalls reminiscent of those in Zeifen village, savoring hot chocolate or beer while finding perfect handcrafted ornaments for their homes. Adding to this are events like Christmas workshops that make it a must-visit locale during the holiday season.
An admission novelty mug comes with each ticket that costs 1,000 yen; not only can you enjoy your festive drinks in these mugs, but also there's an option to collect two different designs available during your visit.
Live Performances & Entertainment
With live performances by choirs from Germany and other musical acts carrying various genres from rock 'n' roll to classic tunes entertaining visitors throughout their visit, the Tokyo Christmas Market ensures there's never a dull moment.
Craft lovers can also participate in various handicraft workshops held throughout the event duration, providing an immersive festive experience enriching your visit to the market.
An Eco-Friendly Ambiance with Tented Seating
The Tokyo Christmas Market is known for its eco-friendly vibe, with transparent plastic tents providing ample seating options making sure you can soak in all the festive spirit comfortably.
From enjoying global brands of craft beer inside specially arranged beer gardens to gazing at the glowing Tokyo tower from your seat – every bit of your time at this venue immerses you in an outdoor festival experience.
COVID-19 Measures & Admission Regulations
In light of ongoing pandemic precautions, certain rules have been implemented this year at the market. Depending on crowd traffic on weekdays or weekends, both staggered admissions and entry restrictions may be implemented for safety reasons.
Upon adhering strictly to a two-hour system per visit session granted by each ticket, attendees are allowed re-entry on the same day for just 500 yen by presenting their novelty mug, and wristband received initially at the entrance gates.
Booking for tickets is advisable due to limited capacity regulations for each time slot to ensure social distancing norms are adhered to effectively.
Additionally, there is a provision for giant candle displays alongside donation booths dedicated especially towards supporting pandemic-affected frontline workers, thus ensuring that even while celebrating – empathy holds precedence.
Reaching The Venue
Optimum transit lines ensuring easy accessibility include a minute's walk from Exit A14 of Hibiya Station on either Hibiya or Chiyoda Line or taking ten minutes on foot from JR Yurakucho Station. Hibiya Exit proves equally convenient to reach this magical winter wonderland located centrally at Hibiya Park.
Experience the enchanting Tokyo Christmas Market adorned with the breathtaking Roppongi Hills Keyakizaka Illumination in December.