Indulge your senses and embrace the talents of local artisans at the richly diverse Umekoji Park Handicrafts Market. This vibrant marketplace held in the lush greenery of Umekoji Park offers a plethora of handcrafted goods, delectable food, and community fun.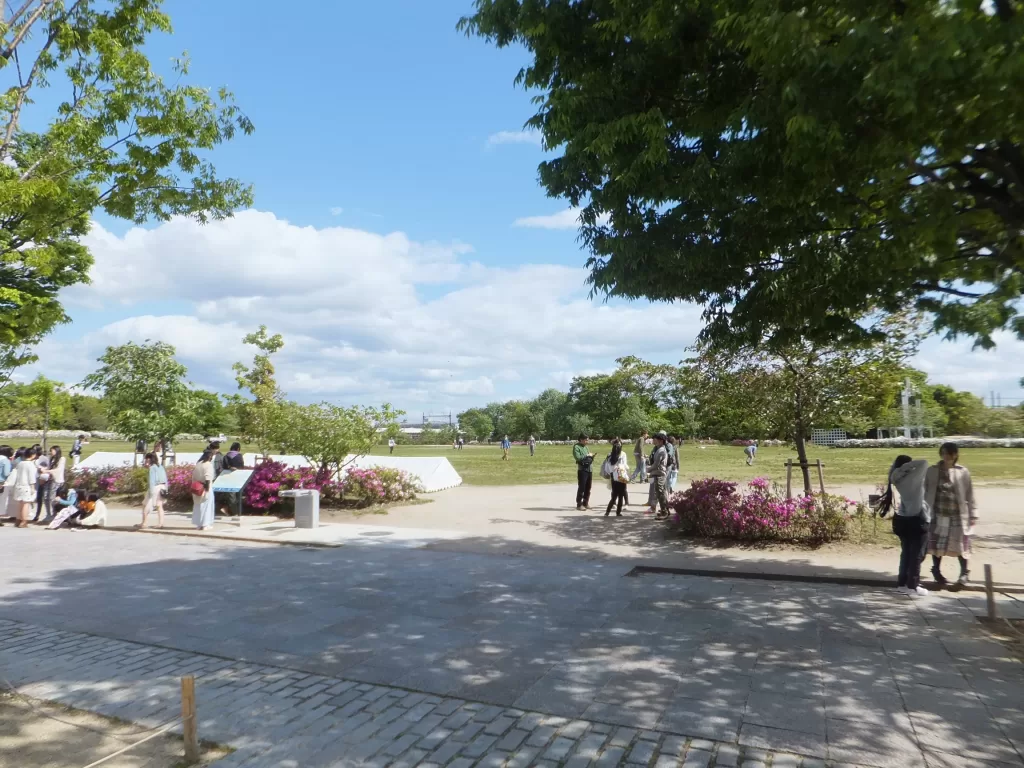 Location and Access to Umekoji Park Handicrafts Market
Accessible by a mere 10-minute bus ride from Kyoto Station, the Umekoji Park Handicrafts Market sets up its stalls on the first Saturday of every month (excluding January and May). The market, boasting approximately 300 stalls, is known for its popularity among locals and tourists alike. It attracts roughly 3,000 visitors per month, with families primarily favoring it for its child-friendly environment. It's also one of the most awaited Kyoto events.
One must keep in mind that due to a unique selection system where stalls are chosen via a ballot each time, each market might offer a different mix of crafters. However, with this system in place, it ensures that there's always something new to discover at each visit.
Exclusive Hand-crafted Goodies to Look For
Unique Handmade Accessories
If you're a fan of one-of-a-kind accessories, the market has countless stalls selling an array of handmade items from earrings to rings that feature quirky and cute designs. These add charm that mass-produced pieces often lack.
Kiyomizu-yaki Pottery
Umekoji market is also known for showcasing Kyoto's renowned Kiyomizu-yaki pottery. Expect to find numerous stalls selling this sumptuously painted handicraft in various forms from cups, rice bowls to plates and clay pots usually offered at competitive prices.
Interior Décor and Kitchen Utensils
Visitors in search for things to elevate their home décor or kitchen experience can look forward to finding natural chopping boards handcrafted with precision along with an appealing array of other lifestyle goods. These products enhance your home ambiance making you feel closer to nature.
Homemade Sweets and Bread
An assortment of handmade baked goods accompany the multitude of crafts available. Offerings range from everyday sliced bread, indulgent jams to exceptional sweets like waffles or Canelés made without additives from high-quality ingredients.
Additional Entertainments at Umekoji Park
Umekoji Park stands as a comprehensive entertainment spot accommodating not just the handicraft market but also Kyoto Aquarium and Kyoto Railway Museum making it an ideal recreational spot for all ages. If you're thinking about relishing your newly purchased treats or perhaps relaxing after bustling around the stalls amid nature's serene beauty, Umekoji Park's expansive grass field awaits promising picture-perfect picnic prospects.
Conclusion
Taking place seven times per year on selected months makes visiting the Umekoji Handicrafts Market a special occasion for all in attendance. Whether you're visiting Kyoto at the time or are planning your trip, coinciding market dates is iconic as well as fortunate! The wide range of unique handcrafted offerings catered by passionate vendors amidst park's quiet charm promise an unforgettable cultural experience laden with joyous discoveries at every corner.
If you plan to visit Kyoto in June, mark your calendar for the Kyoto Antique Fair at the Kyoto Pulse Plaza convention center. As the largest antique fair in western Japan, this event brings together over 350 dealers from all over the country, offering a vast selection of antiques, including vintage kimono, traditional artwork, pottery, furniture, and more. Whether you're an antique connoisseur or simply curious, the Kyoto Antique Fair will captivate you with its diverse treasures.