In a surprising announcement, Universal Studios Japan has revealed that one of its most iconic rides, The Amazing Adventures of Spider-Man, will close its doors permanently in early 2024. This decision is part of the park's continuous evolution to provide new and exciting experiences for its visitors.
🌟Pro Tip: Skip the line at the gate, get tickets early on Klook. Don't miss "Early Entry Pass" to enter the park 15 mins earlier!
A Fond Farewell to an Iconic Attraction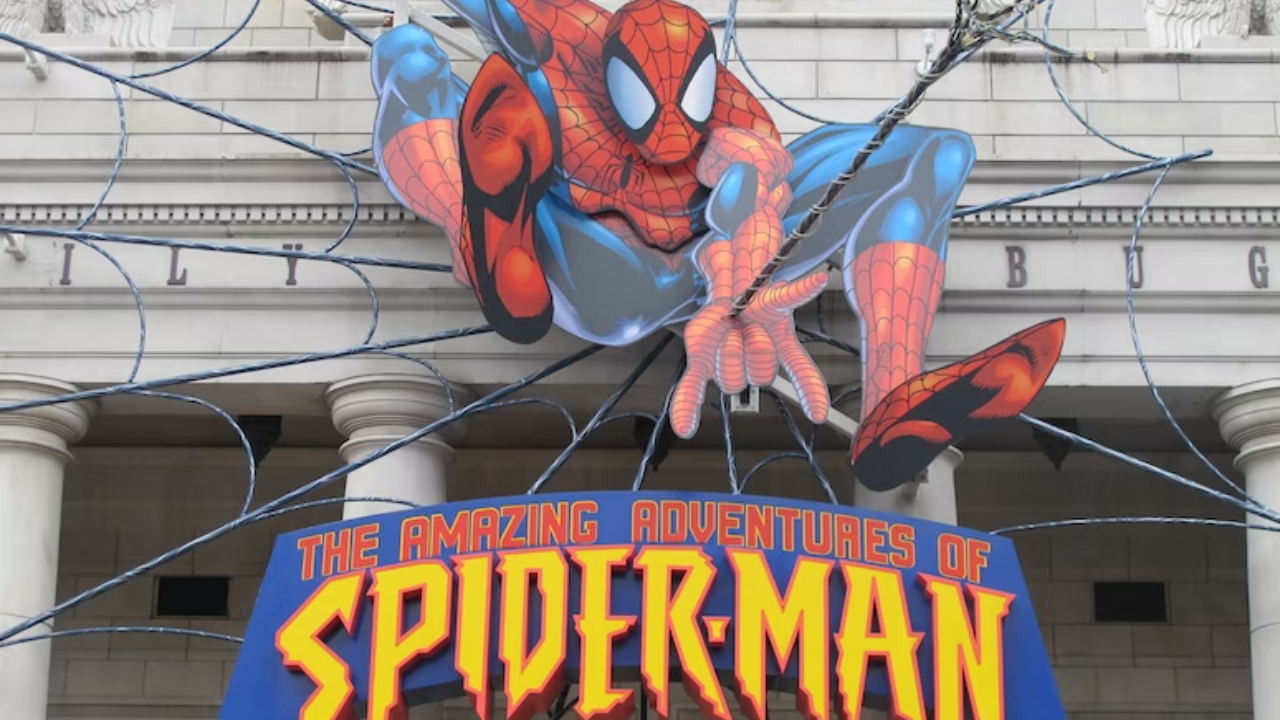 The Amazing Adventures of Spider-Man has entertained park guests since January 23, 2004. Renowned for its high-paced adventure and cutting-edge technology, the ride combines 3D visuals, 4D effects, and an Omnimover system to take visitors on a thrilling journey with their friendly neighborhood Spider-Man as he fights the Sinister Syndicate.
Having drawn over 100 million visitors during its two-decade-long run, the ride has earned numerous accolades, including being named the World's No. 1 Ride by Amusement Today for seven consecutive years.
However, all good things must come to an end, and Universal Studios Japan will be bidding farewell to this legendary attraction on January 22, 2024 — just one day shy of its twentieth anniversary.
Celebrating Spider-Man's Legacy with a Final Campaign
To express gratitude towards the fans and acknowledge their emotional connection with the ride, Universal Studios Japan is launching "The Farewell Campaign for The Amazing Adventures of Spider-Man." From July 4, 2023, guests can participate in this six-month-long event until the ride's closure.
Limited-Edition Merchandise and Express Passes
As a part of this special campaign, exclusive limited-time-only merchandise will be available for purchase. Fans can get their hands on reissued versions of popular souvenir sets and other items featuring famous scenes from the ride. Moreover, a special Universal Express Pass option will be introduced during this period, allowing visitors to shorten their wait times and experience Spider-Man's final adventure. Passes can also include limited-edition commemorative items, varying prices depending on the visit date.
The Future of Universal Studios Japan
The closing of The Amazing Adventures of Spider-Man is expected to pave the way for new attractions at Universal Studios Japan theme park. Though no concrete plans have been announced yet, rumors suggest a possible Pokémon-themed dark ride could replace the Spider-Man attraction. In addition to Spider-Man's exit, the park will permanently close other popular attractions such as Terminator 2: 3D and Backdraft.
While one attraction is closing, a new Harry Potter attraction will be opening in June 2023, that should interest all you theme park fanatics or simply looking for things to do in your next Japan trip.
The decision to close these beloved rides stems from Universal Studios Japan's commitment to "indefinitely evolving" by creating "No Limit!" entertainment that exceeds visitor expectations. As the park bids farewell to familiar attractions, anticipation builds for what exciting adventures await.
With every ending comes a new beginning, and while it is sad to see a classic ride like The Amazing Adventures of Spider-Man go, there is hope that universal studios japan will continue to innovate and amaze its guests with cutting-edge experiences and world-class attractions. One thing is certain — the legacy of Spider-Man at Universal Studios Japan will remain etched in fans' memories for years to come.
Spidey at Disney?
As pure speculation, Spider-Man themed attraction may soon swing into Tokyo Disneyland, following this announcement of Universal Studios Japan's closure of their Spider-Man themed rides due to the expiration of their Marvel license.
Imagine an immersive experience where they can join their friendly neighborhood superhero in an epic adventure through the iconic streets of Tokyo. From web-slinging through skyscrapers to battling notorious villains, this potential addition to Tokyo Disneyland would undoubtedly be a web-slinging dream come true for Spider-Man enthusiasts of all ages.