The Anticipated Face-off between Waseda and Keio University
Get ready for the thrilling Waseda Regatta, a highlight among the exhilarating Tokyo Events in April, where teams compete in thrilling boat races along the scenic waterways of Tokyo.
Every year, as part of a tradition that started in 1905, Waseda University and Keio University's rowing teams prepare themselves for the long-standing Waseda Regatta. Held throughout the day on the Sumida River, this event is exclusive to two of Japan's most prestigious universities. Conventionally, several boat races are scheduled for this memorable occasion.
Waseda University and Keio University, Japan's most renowned institutions, have embraced a century-old tradition. This revered event, often compared to the Cambridge-Oxford Boat Race, is known as the Waseda Regatta. Run on the Sumida River in Tokyo, and the universities pit their trained athletes against each other in a heated boat race.
The main highlight, however, initiates from Shin-Ōhashi Bridge, where teams from both universities push off and march towards the finishing line at Sakurabashi Bridge. Located near Sumida Park, numerous spectators congregate to capture the captivating displays of unity, coordination, and competition.
Over a Century of Competitive Spirit Illustrated through Rowing
The Waseda Regatta isn't just any ordinary university competition; it personifies a century-old tradition embedded in the very culture of these elite institutions. Dating back to 1905, this regatta showcases the competitive spirit and camaraderie that arises when well-honed athletes pursue a common objective. The journey towards glory isn't only reserved for the competitors. Cheering squads representing both universities contribute equally to this grand spectacle with their magnificent performances.
However, extenuating circumstances suspended several editions during World War II. Pollution was another grim adversary that resulted in the relocation of this much-anticipated regatta for several years. Yet, perseverance prevailed as the regatta returned to the Sumida River in 1978.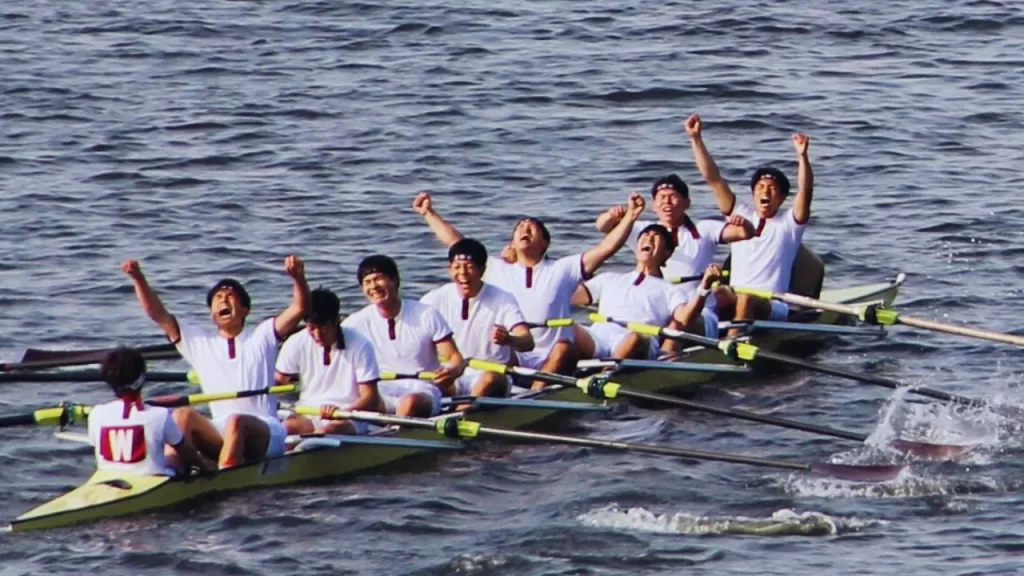 Journey Down the River – The Heartbeat of the Competition
A comfortable distance of around 3,750 meters separates Shin-Ōhashi Bridge from Sakurabashi Bridge. Across this stretch of water, nine rowers from each team wade their way through in unison toward victory. Each stroke signifies one step closer to triumph or despair, depending upon one's perspective.
For others witnessing from the sidelines, it's nothing short of a demonstration of perfect harmony between teammates, orchestrated to deliver sheer performance. It's about pushing through physical barriers and doing so as an impeccable unit.
Spectator spots are distributed along various points on this route, including, but not limited to, the finish area at Sakurabashi Bridge, where they can view these annual races without paying any fees.
In conclusion, while it might appear as merely another university contest to an outsider's eye, Waseda Regatta manifests itself as a clash of titans among those who understand its legacy. Attended by hundreds every year, unfazed by weather fluctuations or other potential interruptions.
Combine the excitement of the Waseda Regatta with the captivating beauty of the Nihonbashi Sakura Festival, creating an unforgettable fusion of thrilling boat races and blooming cherry blossoms in Tokyo's April events.