Nihonbashi Sakura Festival
Experience the magical allure of the Nihonbashi Sakura Festival, a captivating celebration among the vibrant Tokyo Events in April, where the streets of Nihonbashi transform into a breathtaking display of cherry blossoms.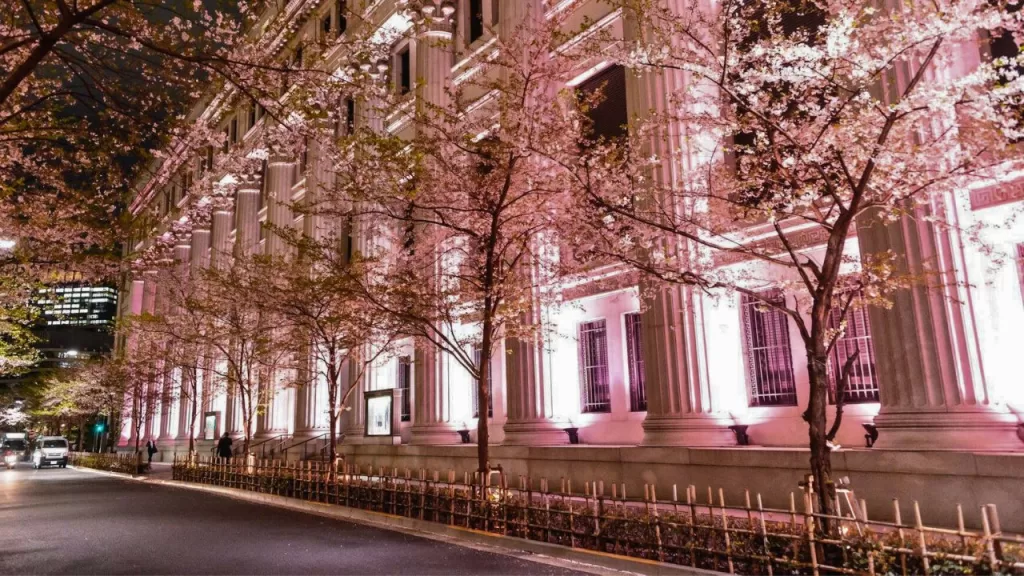 In Tokyo's central Nihonbashi district, the annual "Sakura Fes Nihonbashi," a unique Sakura festival, will occur this year. While the area doesn't have as many cherry trees as other parts of town, it makes up for that with a wide variety of cherry blossom-themed installations and festivities.
Sakura-inspired Illuminations and Installations
Distinctive local landmarks like the Mitsui Building and Coredo Muromachi are spectacularly illuminated at night. The walkway toward Fukutoku Shrine presents an immersive experience with an audio-visual digital cherry avenue. During the festival, the decadent glow from pastel pink-colored illuminations will grace Edo Sakuradori Street and various notable buildings, including Ovol Nihonbashi, Coredo Muromachi Terrace, Mitsu Tower, Mitsukoshi, Yuito Annex, and more.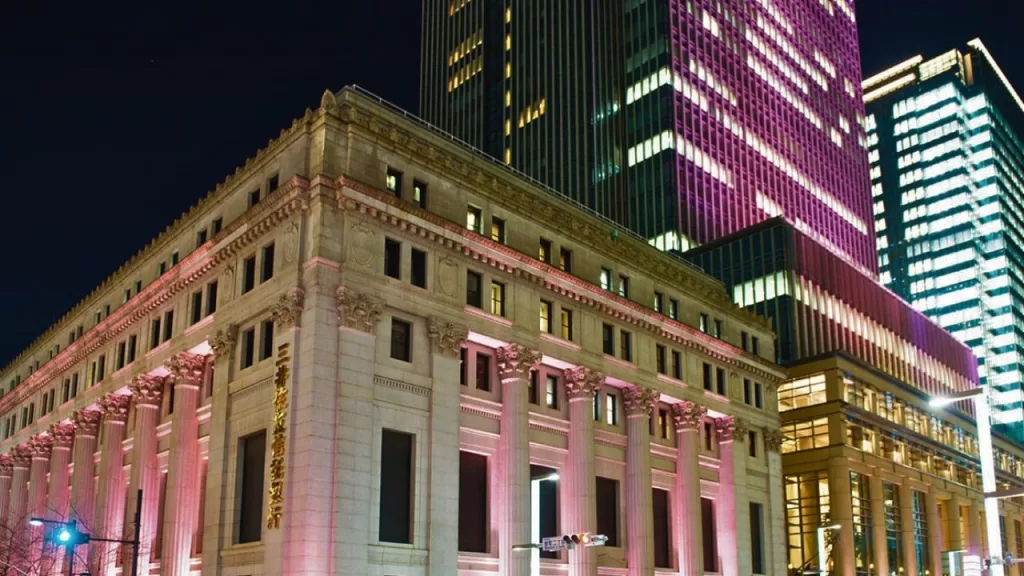 A new addition to this year's festival is 'Sakura Noren.' At the first floor plaza at Coredo Muromachi Terrace, this installation features 16 large-sized noren curtains colored in pink shades reminiscent of different cherry blossoms variations like Yoshino cherry, kame cherry, and kawazu cherry.
Gourmet Sakura Delicacies
Food stalls offering gourmet snacks of diverse kinds enrich the culinary scene during the festival. Events like a pop-up bar on March 17 and an onigiri rice ball stand on April 9 add lively experiences to visitors' agendas.
Additionally, about 240 venues in the neighborhood are expected to offer sakura-themed cocktails, bento boxes, pastries, and course meals as part of their special "Sakura Menu." Some mouth-watering highlights include Mandarin Oriental Tokyo's "Sakura Churros," delicately scented with cherry blossoms, and Patisserie ISOZAKI's "Sakura Mont Blanc." For drinks, Godiva Café Nihonbashi offers a Spring Visit Sakura Chocolixir – a dreamy mix of white chocolate, sakura bean paste, and sakura crunch.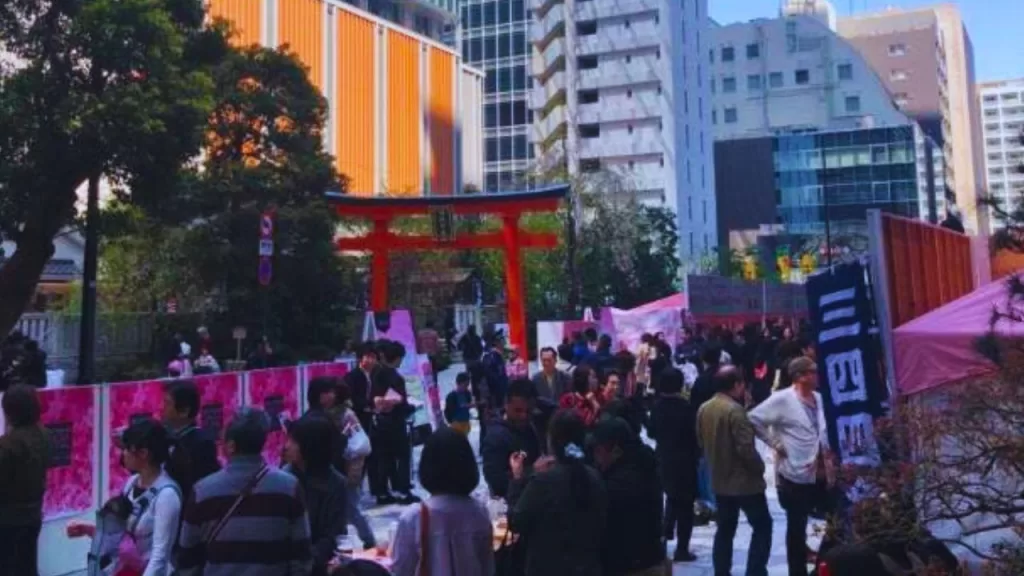 Nihonbashi Sakura Yatai
The main festivity – the 'Nihonbashi Sakura Yatai, ' features food and drink stalls laid out around the Fukutoku Shrine. Local restaurants, department stores, hotels, and businesses run these stalls. It is scheduled to take place on March 25 and 26.
This will be the first time in four years that this popular feature of "Sakura Fes Nihonbashi" is returning. Many businesses in the Nihonbashi area provide original menus specially crafted for easy enjoyment.
Celebrating Past Decade
Celebrating its decade-long run, "Sakura Fes Nihonbashi" has established itself as an annual spring staple in Tokyo. Beyond just showcasing cherry blossoms in all sorts of ways throughout Nihonbashi, it represents an embracement of beauty through pink illuminations and menus inspired by Sakura.
Discover the mesmerizing splendor of the Nihonbashi Sakura Festival, a captivating counterpart to the renowned Ueno Cherry Blossom Festival, where Tokyo's streets burst with vibrant pink hues, celebrating the arrival of spring.