Beppu Onsen, also known as Beppu Hatto, is a famous hot spring resort located in Oita Prefecture on the island of Kyushu in Japan. Known for having the highest flow of hot spring water in Japan, Beppu has eight major hot spring areas, each with its own unique mineral composition and therapeutic benefits. With over 3,000 hot spring sources and baths ranging from modern to historic, Beppu Onsen offers visitors a wide variety of ways to experience the pleasures of hot spring bathing.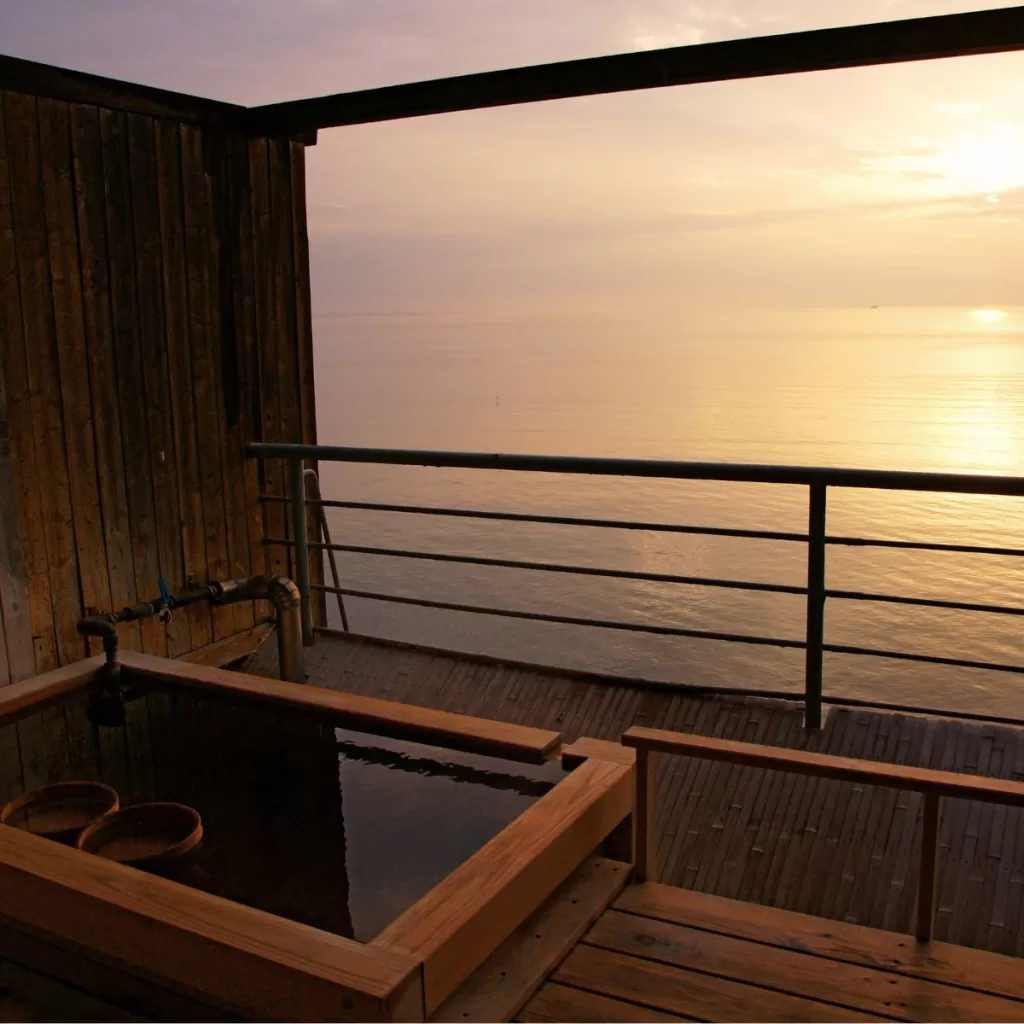 Beppu Onsen
Beppu Onsen has been a popular destination for hot spring bathing for centuries. According to legend, the hot spring water was first discovered in the 8th century when the gods Okuninushi and Sukunabikona traveled to the area and found that bathing in the hot springs cured Sukunabikona's illness.
During the Kamakura Period (1185-1333), wounded samurai came to bathe and recover in Beppu's therapeutic waters. The eight major hot spring areas that make up Beppu Onsen today developed around these natural spring sources prized for their healing powers.
With its abundance of hot springs and variety of bathing options, Beppu continues to attract visitors seeking to relax and rejuvenate in its mineral-rich, geothermally-heated waters. Whether soaking in steaming outdoor baths surrounded by nature, experiencing sand or mud baths, or staying overnight at one of the city's many traditional hot spring inns, Beppu Onsen has something to offer every hot spring lover.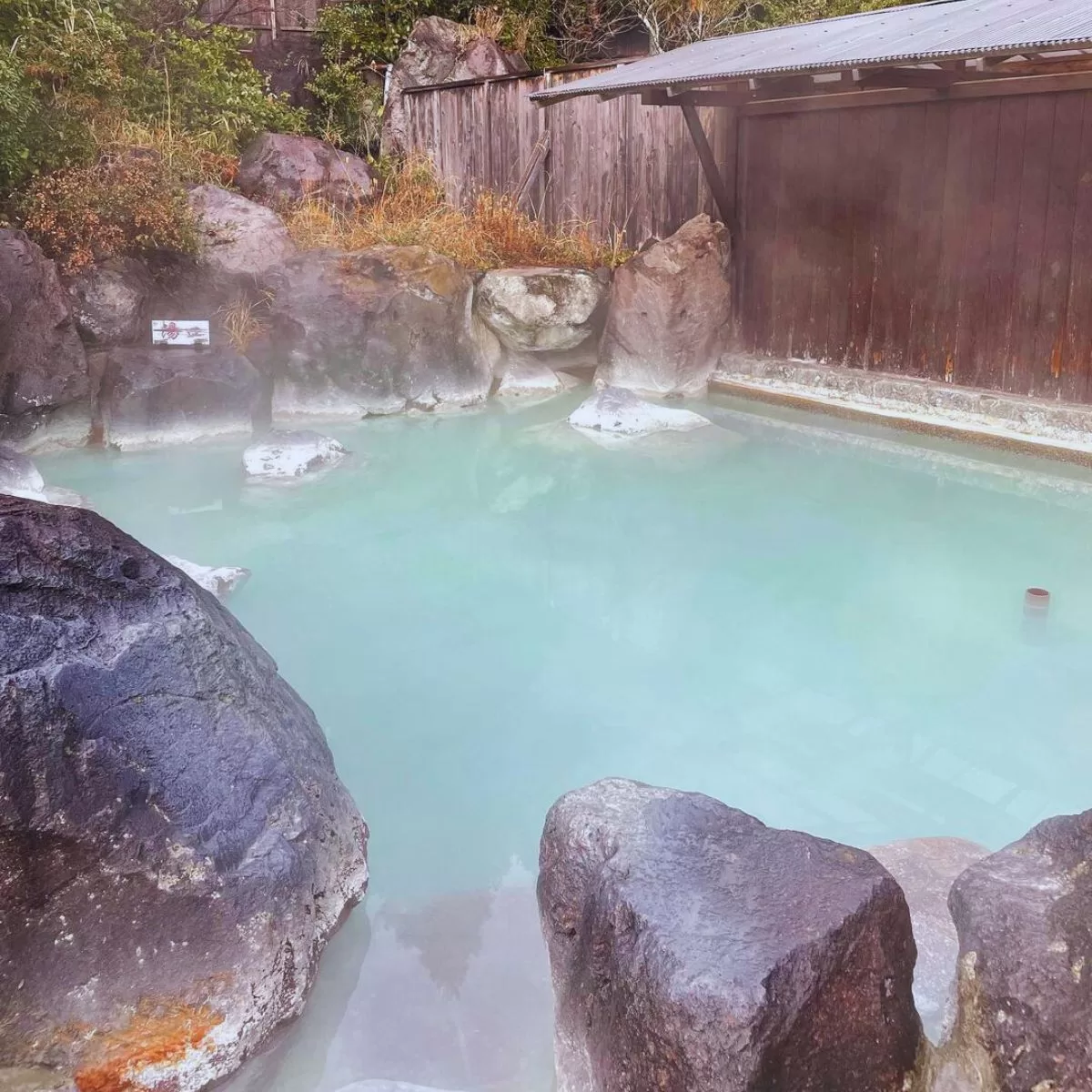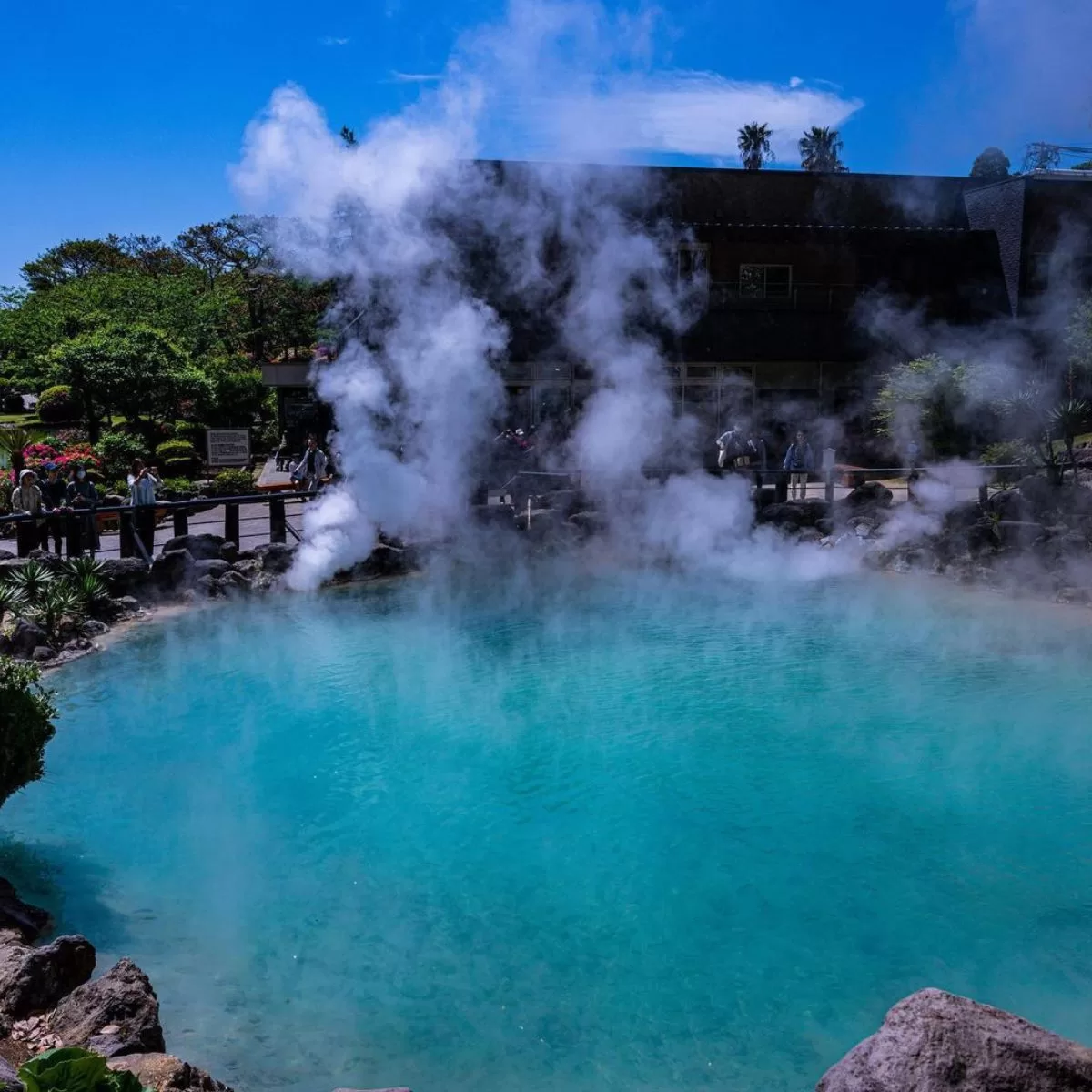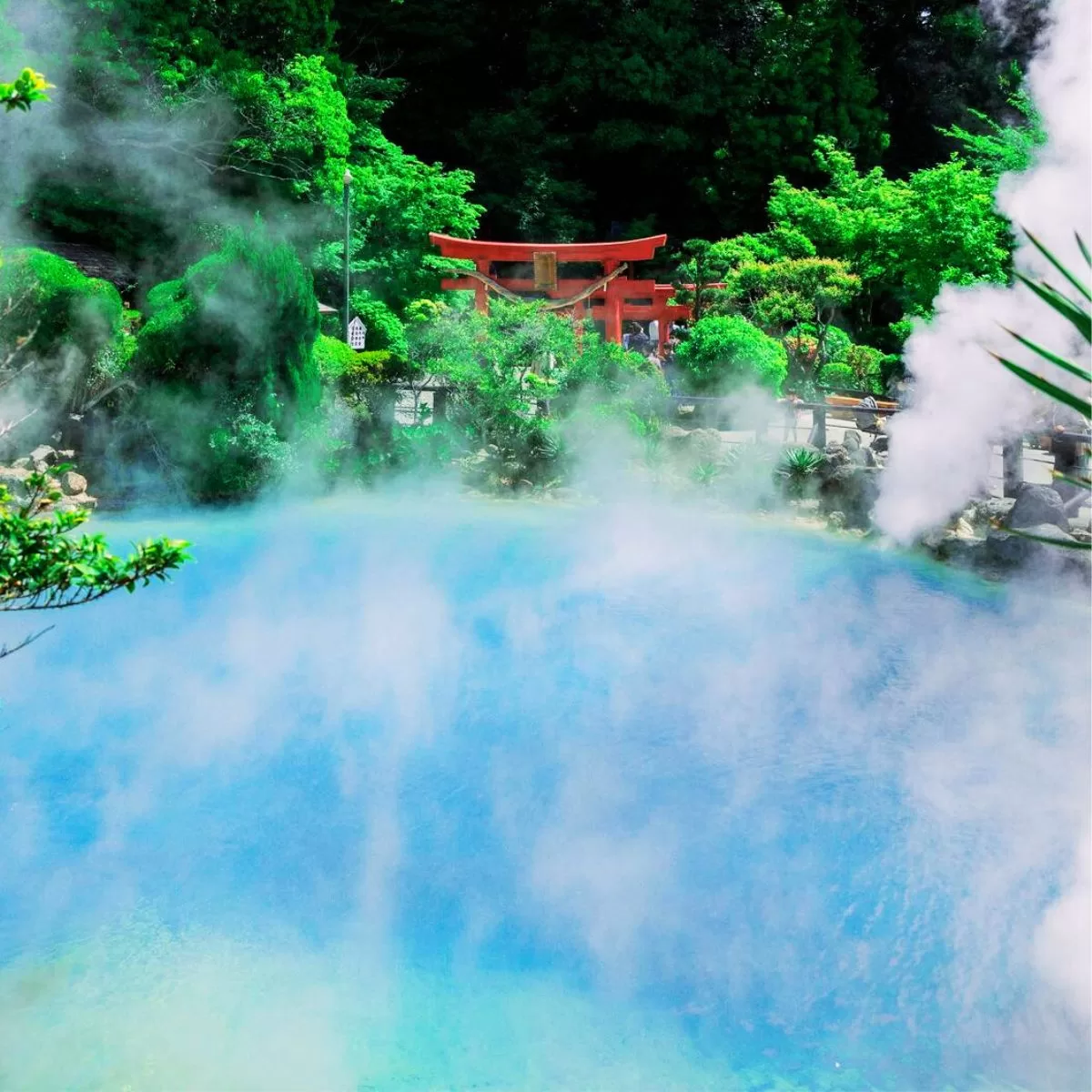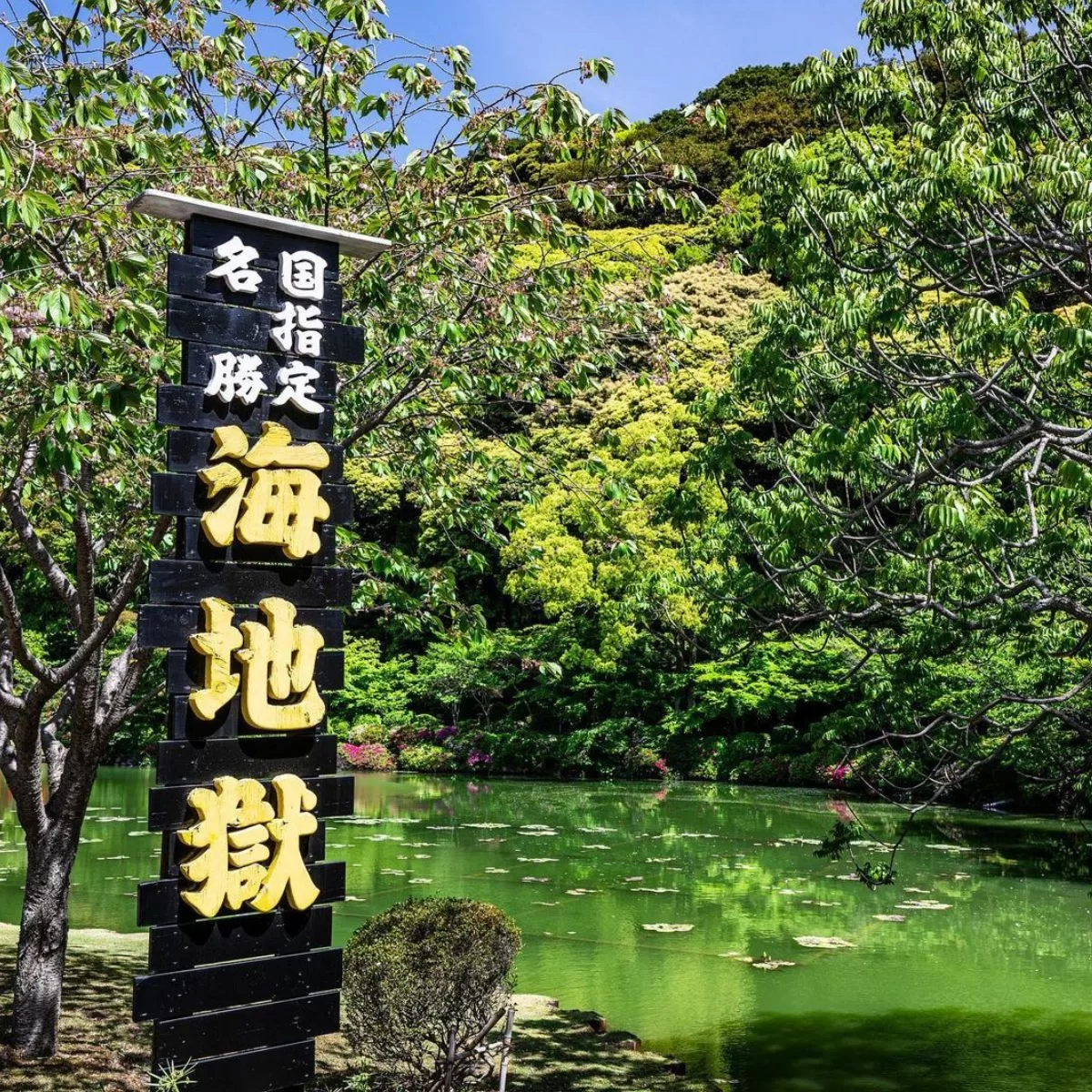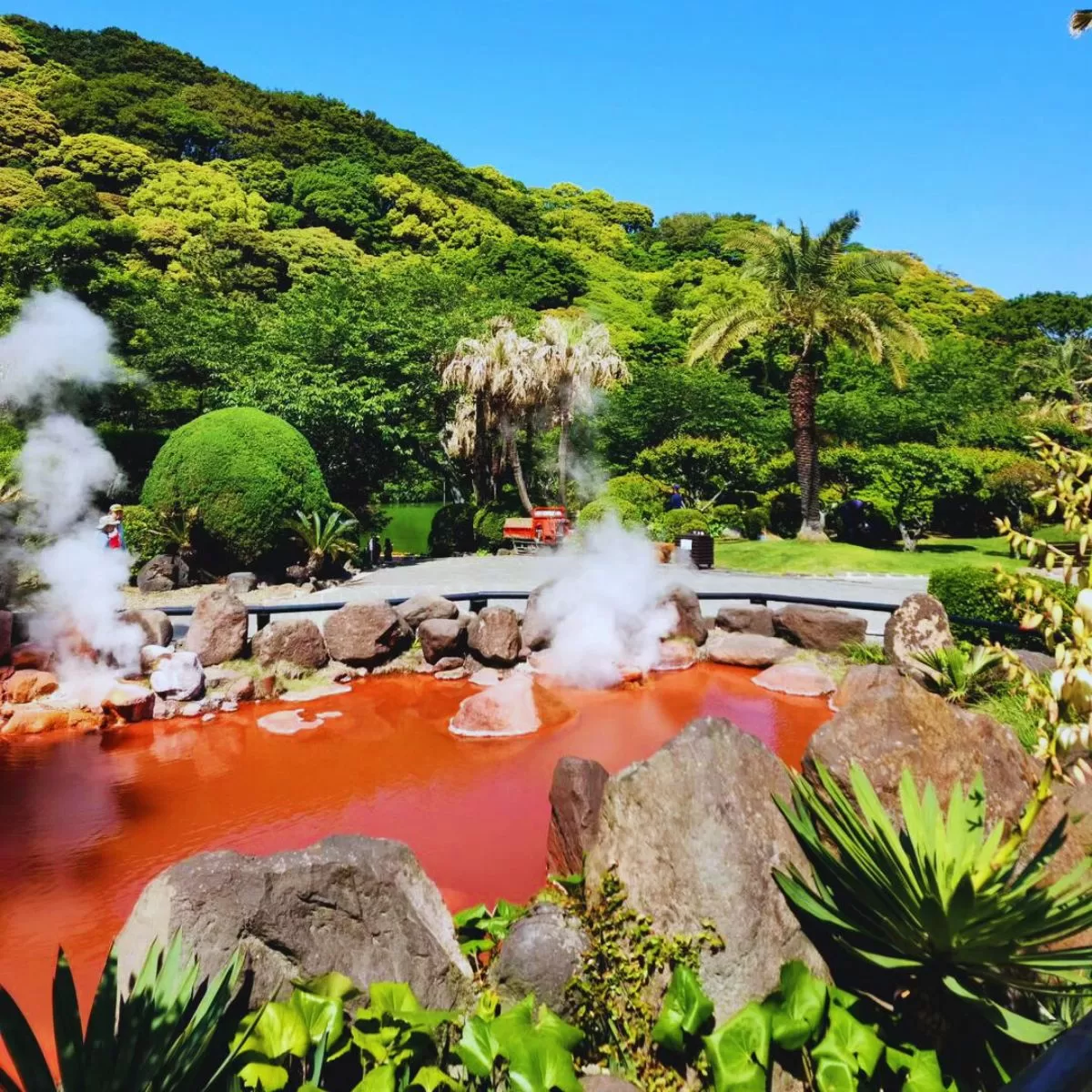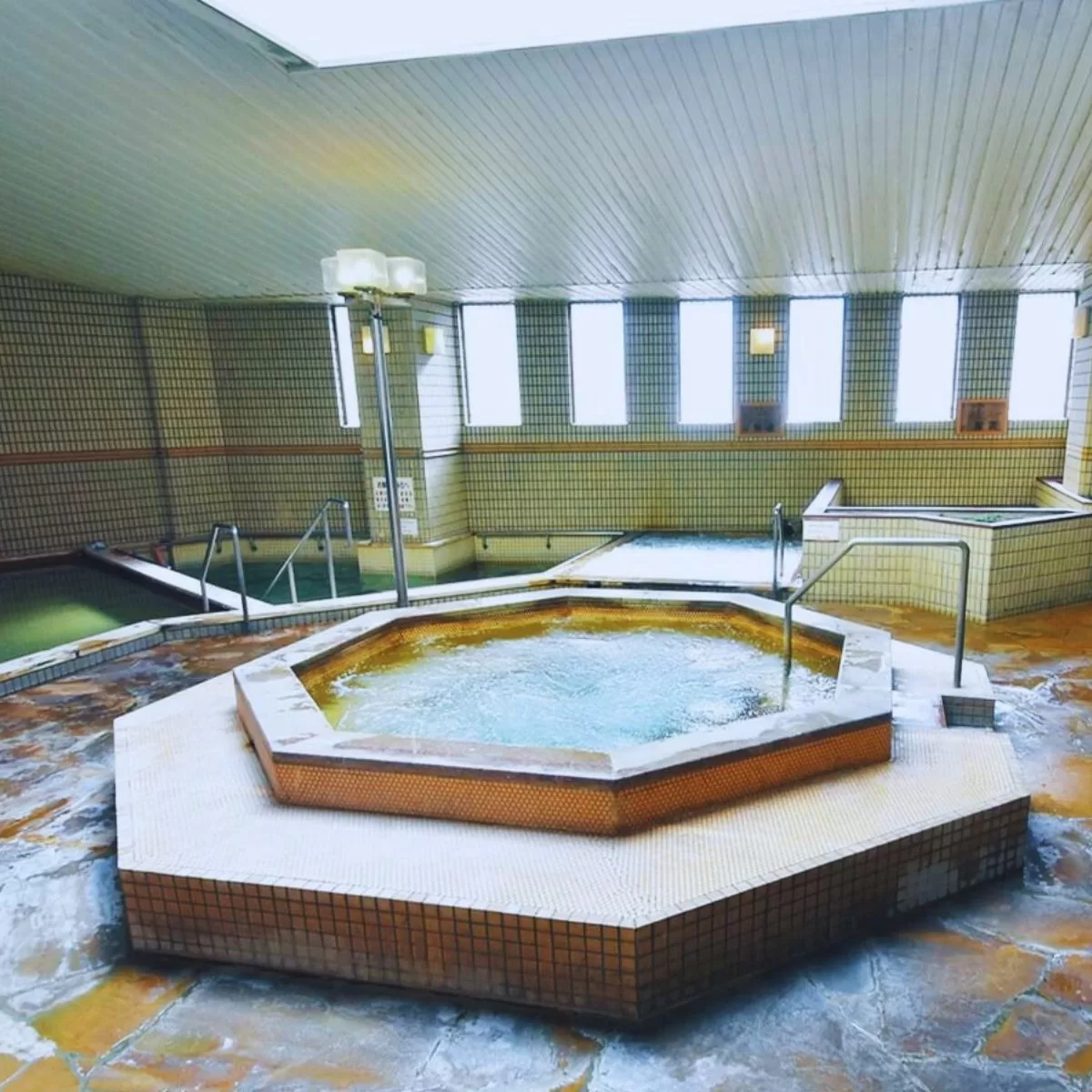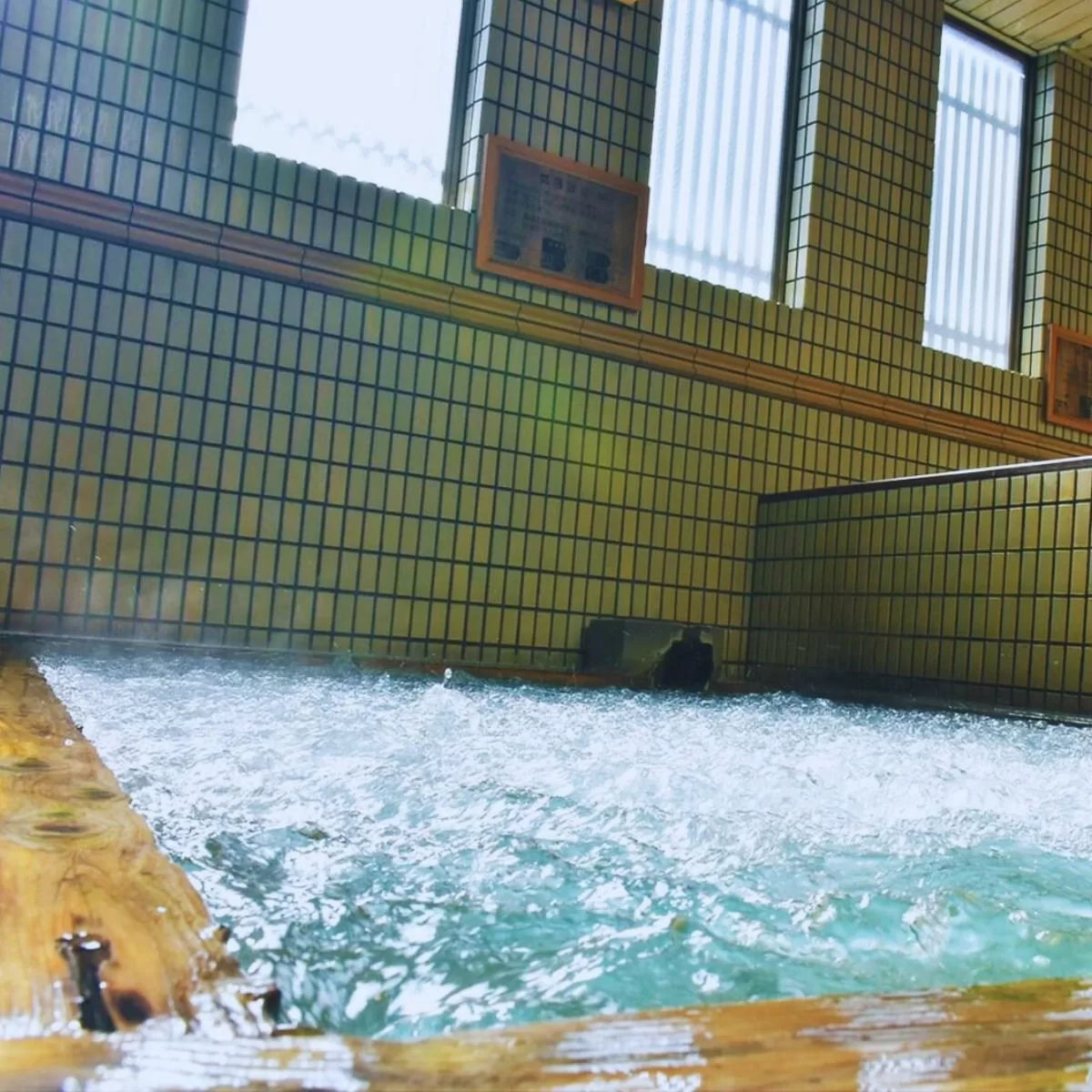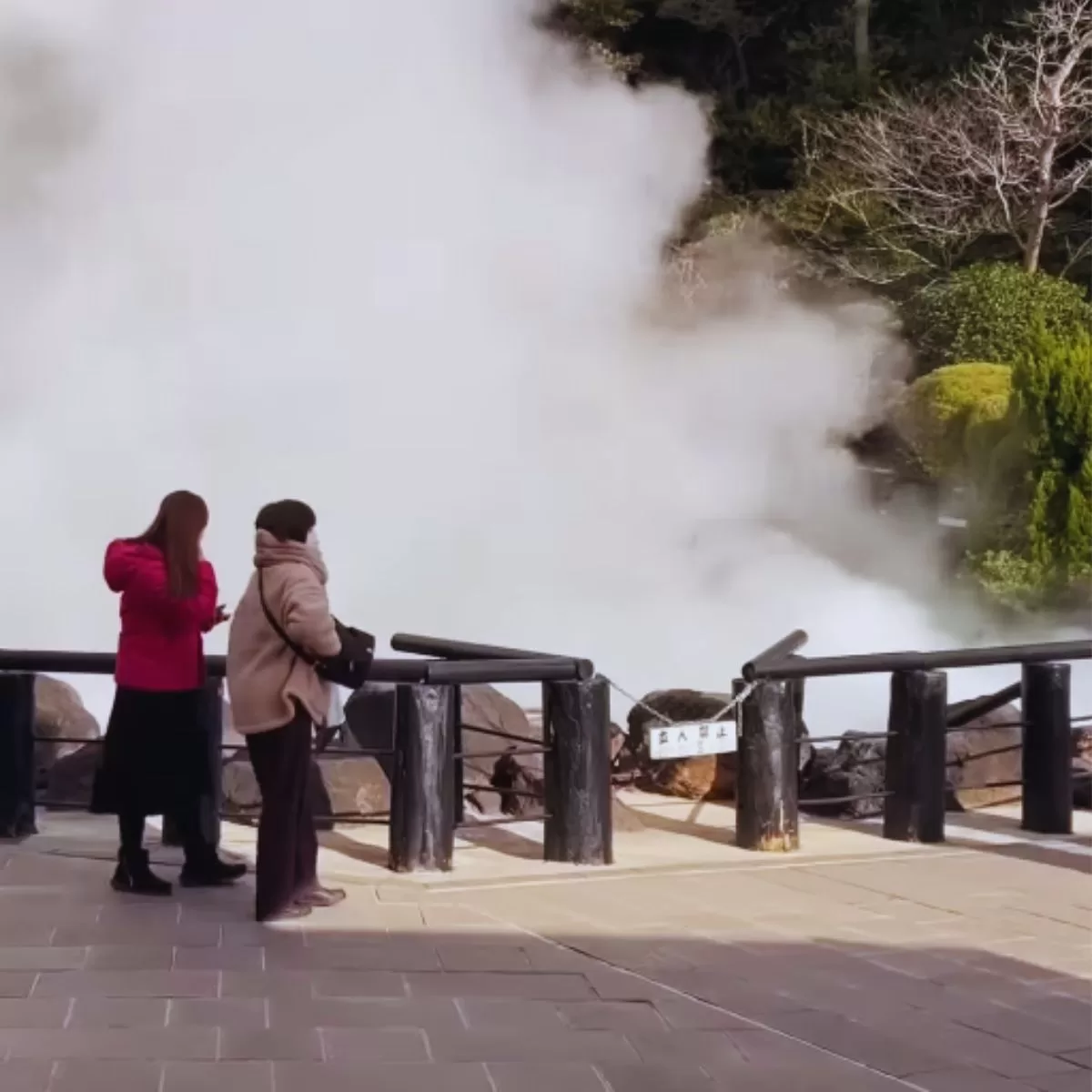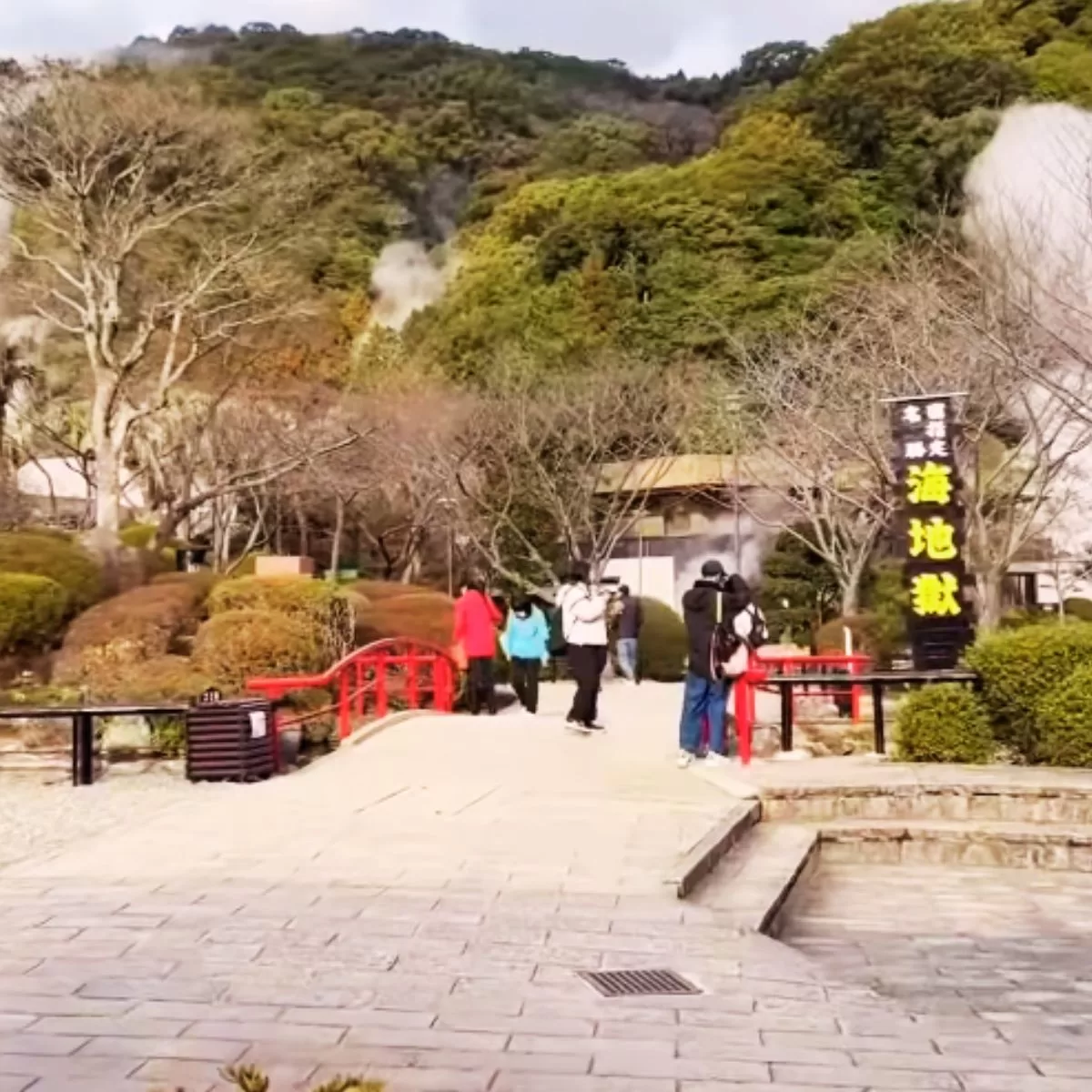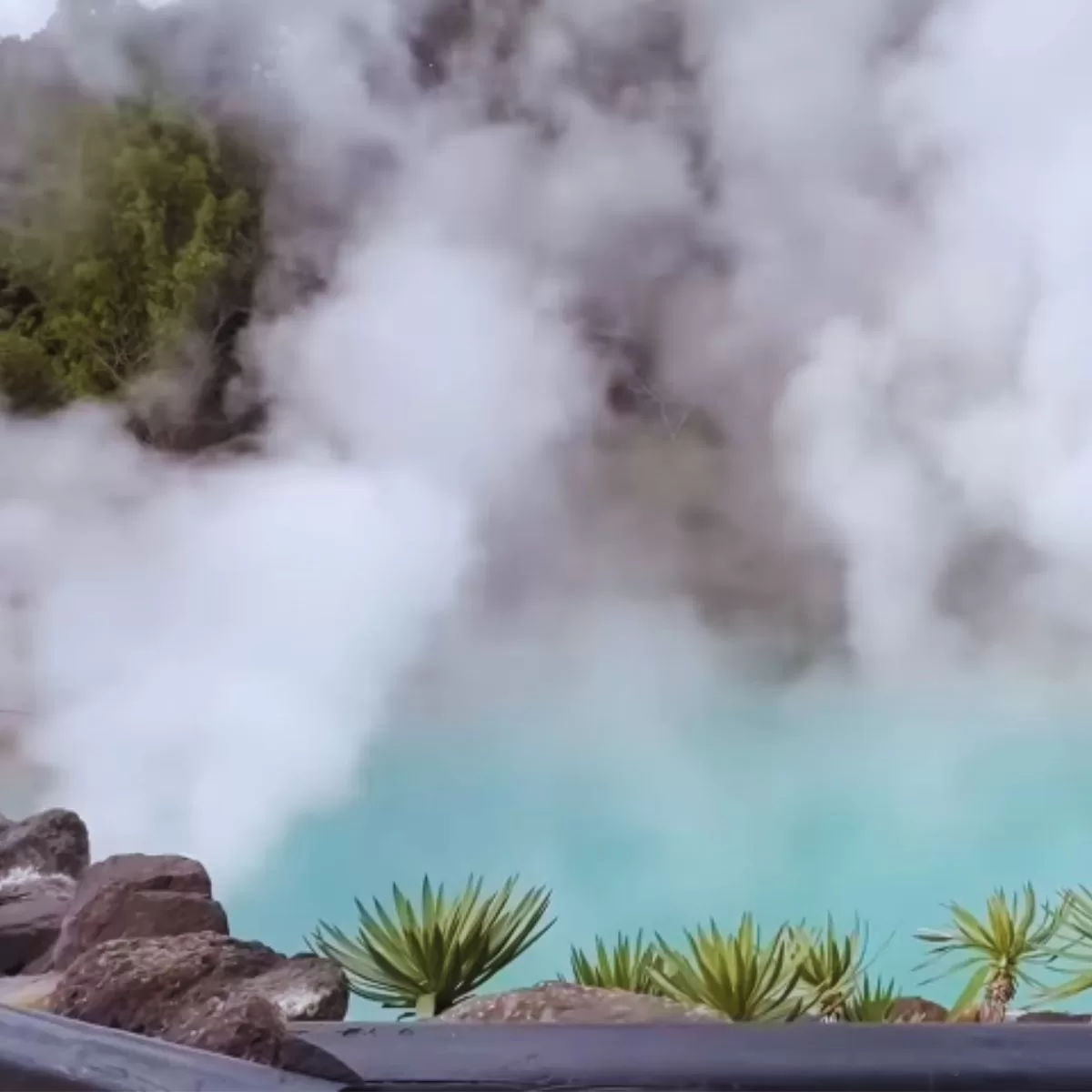 Accessing Beppu Onsen
Beppu Onsen is located in the coastal city of Beppu in Oita Prefecture on the eastern coast of Kyushu. Beppu Station can be easily accessed by train from major cities across Kyushu, including limited express trains from Hakata, Oita, Miyazaki, and Hitoyoshi.
The area's eight distinct hot spring resorts are all accessible from Beppu Station by city bus, taxi, or walking. Ekimae-koto Onsen, the closest hot spring area, is just a two-minute walk from Beppu Station. The farthest area, Shibaseki Onsen, can be reached via a 30-minute bus ride.
Once in Beppu, visitors can purchase a hot spring pass that provides access to many different public baths across the city's hot spring areas during their stay. Moving between the areas is also easy by using the local buses and trains.
The Eight Hot Springs of Beppu Onsen
Beppu Onsen is comprised of eight distinct hot spring areas, each with its own particular mineral composition, signature bathing experiences, and local charms.
Ekimae-koto Onsen
The closest onsen area to Beppu Station, Ekimae-koto features both historic public baths and modern hot spring inns. The baths have chloride spring water said to treat neuralgia and fatigue.
Kannawa Onsen
Kannawa Onsen is the largest and most modern hot spring area. The baths contain sodium bicarbonate spring water, which is beneficial for high blood pressure and rheumatism.
Myoban Onsen
Myoban Onsen has the highest temperature waters in Beppu, with steam baths heated directly by hot spring steam. The springs contain sodium chloride.
Kankaiji Onsen
Kankaiji Onsen is known for its blood pond hell, a hot spring with red-colored water rich in iron and thought to treat anemia. The area also has traditional wooden bathhouses.
Hamawaki Onsen
Considered the birthplace of Beppu Onsen, Hamawaki has the atmosphere of an old-fashioned hot spring village. Its waters contain sodium chloride.
Kamegawa Onsen
A more secluded onsen area tucked in the mountains, Kamegawa has many small bathhouses with sodium chloride and sodium bicarbonate spring water.
Horita Onsen
Horita Onsen is accessed by the scenic Beppu ropeway. The area has both private and public outdoor baths surrounded by nature.
Shibaseki Onsen
Shibaseki's waters contain sodium bicarbonate and the area is known for chamomile baths that produce a yellow-colored bath.
Unique Bathing Experiences
In addition to regular hot spring baths, Beppu Onsen is renowned for its unique bathing experiences using the special properties of its mineral-rich geothermal waters:
Sand Baths
Beppu is known for "sunayu" sand baths, where bathers are buried in naturally heated sand containing minerals from the hot springs. The moist sand is said to improve blood circulation and treat skin conditions. The largest sand bath is Beppu Kaihin Sunayu.
Mud Baths
Mud baths use hot spring water mixed with smooth mud that contains beneficial minerals. Beppu's famous mud baths are found at Hyotan Onsen and Shibaseki Onsen.
Steam Baths
Some facilities in Beppu feature steam baths where vented hot spring steam is used to heat a room or chamber filled with steam. Myoban Onsen is especially renowned for its high temperature steam baths.
Highlights of Beppu Onsen
With over a thousand years of history and eight distinct hot spring areas, Beppu has numerous highlights for visitors. Here are some of the top picks:
Takegawara Onsen – Historic bath founded in 1879 with beautiful wooden architecture. It also has mixed-gender mud baths.
Kannawa Onsen – The largest and most modern onsen area with many baths and accommodations.
Myoban Onsen – Experience ultra-hot steam baths heated directly by hot spring steam.
Chinoike Jigoku – The "blood pond hell" hot spring with striking red-colored water.
Beppu Beach Sand Bath – Beppu's famous large public sand bath by the beach.
Ekimae-koto Onsen – Soak in this atmospheric, nostalgic public bath near Beppu Station.
Hyotan Onsen – Try the relaxing mud baths at this classic hot spring.
Kamegawa Onsen – Secluded mountain onsen with many small public bathhouses to explore.
Accommodations and Dining
There are hundreds of hot spring inns, hotels, and ryokans across Beppu Onsen's eight areas that offer luxurious places to stay with private hot spring baths and dining. Some also have their public baths open to non-guests.
For affordable overnight stays with hot spring baths, Ekimae-koto Onsen and Myoban Onsen have many options starting at around 6000 yen per night. High-end ryokans can cost 20,000 yen or more per night.
Beppu Onsen also offers a variety of dining options, from casual eateries to fine Japanese cuisine featuring the city's local ingredients like fresh seafood from Beppu Bay.
Exploring the Area
Aside from hot spring bathing, visitors can explore other attractions in Beppu and the surrounding area:
Beppu Jigoku Meguri – Tour the hot spring "hells" around Beppu, including unusual springs like the red water blood pond.
Beppu Traditional Bamboo Crafts – View bamboo artisanship and beautiful bamboo products.
Kijima Kogen – Ride the Beppu Ropeway up to this highland area with nature walks and views.
Yufuin Onsen – Day trip to Yufuin, another famous hot spring resort town about 25km from Beppu.
Beppu Beach – Relax on the black sand beach along Beppu Bay after a long hot spring soak.
Oita Marine Palace Aquarium – Impressive aquarium displays animals from Oita's coastal waters.
Tips for Visiting Beppu Onsen
Here are some tips for getting the most out of a visit to Beppu Onsen:
Purchase a hot spring pass for affordable access to many different public baths across the onsen areas.
Stay overnight at a ryokan for the full hot spring experience including private baths, meals, and hospitality.
Visit different areas to compare the mineral content and bathing styles – each has its charm.
Check baths for rotating male/female hours if you have a preference. Some are mixed gender.
Drink the mineral-rich hot spring water at baths that allow internal consumption.
Relax before and after bathing to get the most health benefits. Avoid alcohol and heavy meals beforehand.
Stay hydrated and avoid prolonged soaking to prevent dizziness or nausea.
Wear a rental robe and sandals between baths and bring a small towel.
Soak in Beppu Onsen's geothermal wonders and discover why it has been one of Japan's top hot spring destinations for over a millennium. With so many hot springs and types of baths on offer, Beppu is a paradise for hot spring lovers.
Another exciting onsen to visit is Ibusuki Onsen in Kagoshima. Ibusuki Onsen is a renowned hot spring resort in Japan that offers bathers a one-of-a-kind experience to enjoy the natural thermal waters.
FAQ
1. What is Beppu City?
Beppu City is a city located in Oita Prefecture, Japan. It is famous for its hot springs and is often called the "Hot Spring Capital" of Japan.
2. What are the Hells of Beppu?
The Hells of Beppu, also known as "Beppu Jigoku," are a collection of hot springs with various unique characteristics, such as high temperatures and vibrant colors. These hot springs are for viewing purposes only and are not suitable for bathing.
3. Are there open-air hot springs in Beppu?
Yes, Beppu is home to many open-air hot springs, also known as "rotenburo." These outdoor baths allow visitors to soak in hot spring water while enjoying the surrounding natural beauty.
4. What is an onsen resort?
An onsen resort is a place where you can find multiple hot spring facilities, accommodations, and other amenities in one location. Beppu is known for its onsen resorts, which offer a variety of hot spring experiences.
5. How many hot springs are there in Beppu?
Beppu is home to over 2,800 hot springs, making it one of the most prominent hot spring destinations in the world.
6. What is the largest volume of hot spring water in Beppu?
The largest volume of hot spring water in Beppu can be found at the Suginoi Hotel. This hotel has its hot spring source and offers a luxurious bathing experience.
7. How can I travel to Beppu?
The nearest airport to Beppu is Oita Airport, which is served by domestic flights from various cities in Japan. Alternatively, you can also take a train to JR Beppu Station, which is well-connected to major cities in Japan.
8. Are there hot spring facilities in Beppu?
Yes, Beppu has numerous hot spring facilities, ranging from traditional public baths to modern spa resorts. These facilities offer a wide variety of bathing experiences.