Best Things to See and Do in Sapporo: Tourist Must-See Attractions and Activities
The bustling city of Sapporo is found on the island of Hokkaido, Japan's northernmost island. As the fifth-largest city in Japan, Sapporo once hosted the 1972 Winter Olympics and has since become a popular destination due to its fantastic winter sports opportunities and beautiful parks. Below, we explore some of the top attractions and best things to do in Sapporo.
Also Nearby: Club Med Tomamu ski resort is only only a couple hours away from Sapporo
Sapporo Clock Tower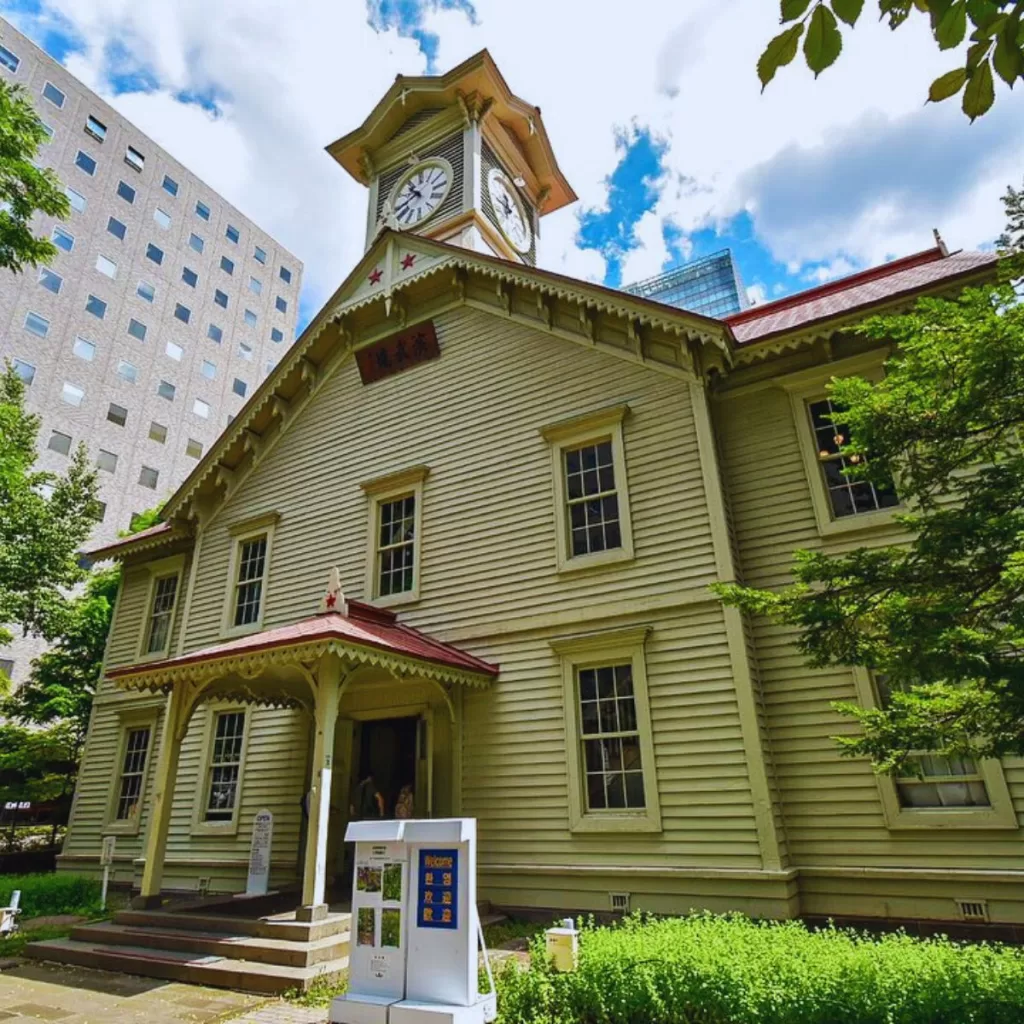 The Sapporo Clock Tower is an iconic symbol of the city's rich history. Built in 1878, this wooden structure served as a drill hall for the Sapporo Agricultural College (now Hokkaido University) and later became a clock tower. Today, it is a museum showcasing the early days of Sapporo's development. Visitors can learn about the city's pioneering past through exhibits, including photographs, artifacts, and historical documents. The highlight is the clock, a unique timepiece that still chimes to mark the hours.
Climb up to the observation deck for a view of the surrounding area and gain a deeper appreciation for this iconic landmark's architectural charm and historical importance.
---
Odori Park
Spanning over 1.5 kilometers in the heart of Sapporo, Odori Park is a vibrant green space that offers a respite from the urban hustle and bustle. The park features beautifully manicured lawns, flower beds, and tree-lined paths. It is divided into different sections, each with its distinct theme and seasonal displays.
During the famous Sapporo Snow Festival in February, Odori Park transforms into a winter wonderland with impressive snow sculptures and ice statues. The park hosts various events throughout the year, including music festivals, food fairs, and art exhibitions. It's an ideal spot for a stroll, a picnic, or simply to unwind and enjoy the natural beauty in the city's heart.
---
Ishiya Chocolate Factory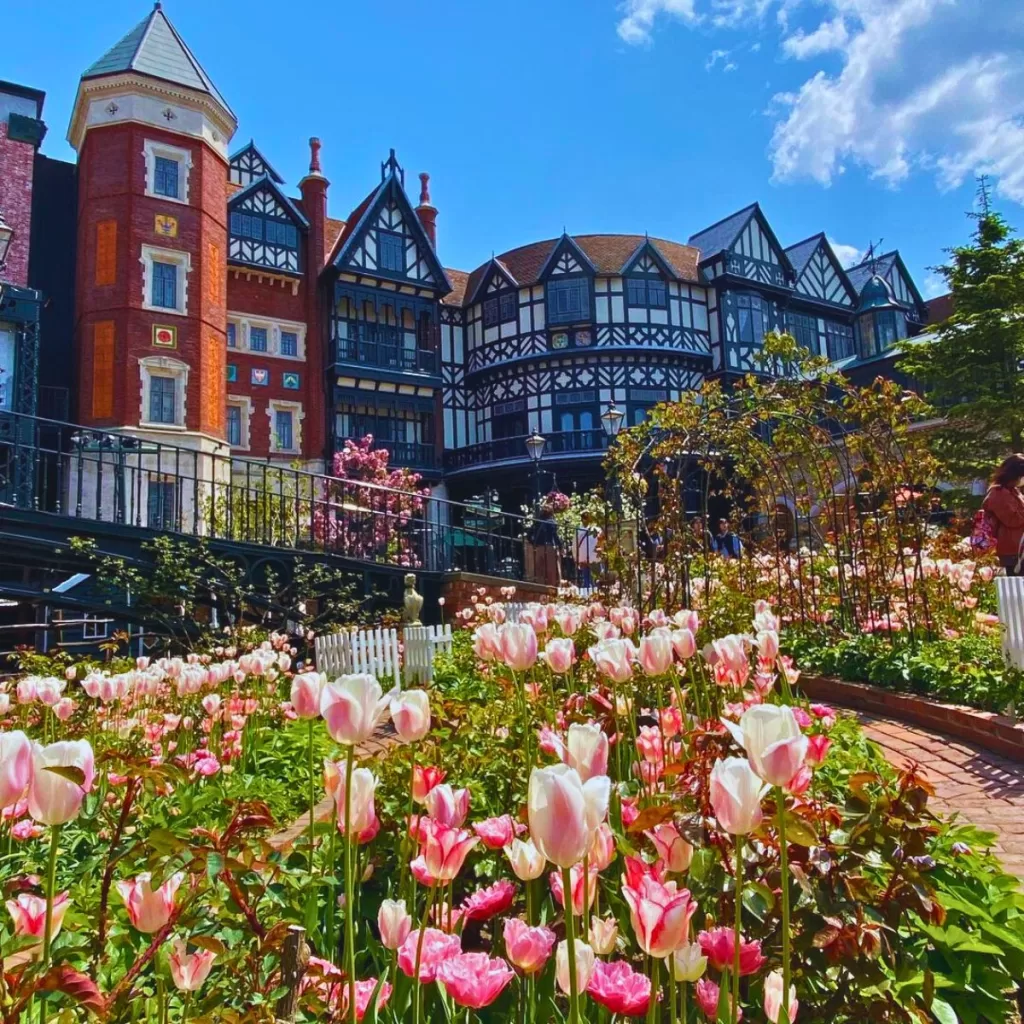 Located just outside Sapporo, the Ishiya Chocolate Factory is a paradise for chocolate lovers. Ishiya is famous for its "Shiroi Koibito" cookies, and the factory offers an immersive experience where visitors can learn about the chocolate-making process, take factory tours, and witness skilled artisans handcrafting the iconic cookies. The factory also has a spacious café where you can enjoy a variety of chocolate-themed desserts and beverages. Kids and adults can participate in cookie-making workshops and decorate their Shiroi Koibito cookies. Don't forget to visit the gift shop, which offers an extensive selection of chocolates and souvenirs to take home.
These additional attractions offer a diverse range of experiences in Sapporo. Whether you're exploring the history of Sapporo's beer at the Sapporo Beer Museum, enjoying the tranquility of Odori Park, or indulging in chocolate delights at the Ishiya Chocolate Factory, Sapporo continues to delight visitors with its unique attractions and cultural offerings.
---
Sapporo Beer Museum
Beer enthusiasts should take advantage of the opportunity to visit the Sapporo Beer Museum, which showcases the history and brewing process of one of Japan's most famous beers. Housed in a red-brick building dating back to 1890, the museum takes visitors on a journey through the origins and development of Sapporo Beer. Visitors can learn about the ingredients used in the brewing techniques and even sample different varieties of the beer. The museum also offers guided tours, allowing visitors to gain deeper insights into the art of beer-making. After the tour, visitors can relax and enjoy a pint of fresh Sapporo beer at the onsite beer garden.
Whether you're seeking natural beauty, cultural landmarks, or culinary delights, Sapporo has something to offer for every traveler. From the serene greenery of Odori Park to the panoramic views from the Sapporo TV Tower and the fascinating world of beer at the Sapporo Beer Museum, these attractions will leave you with lasting memories of your time in this vibrant city.
---
Sapporo TV Tower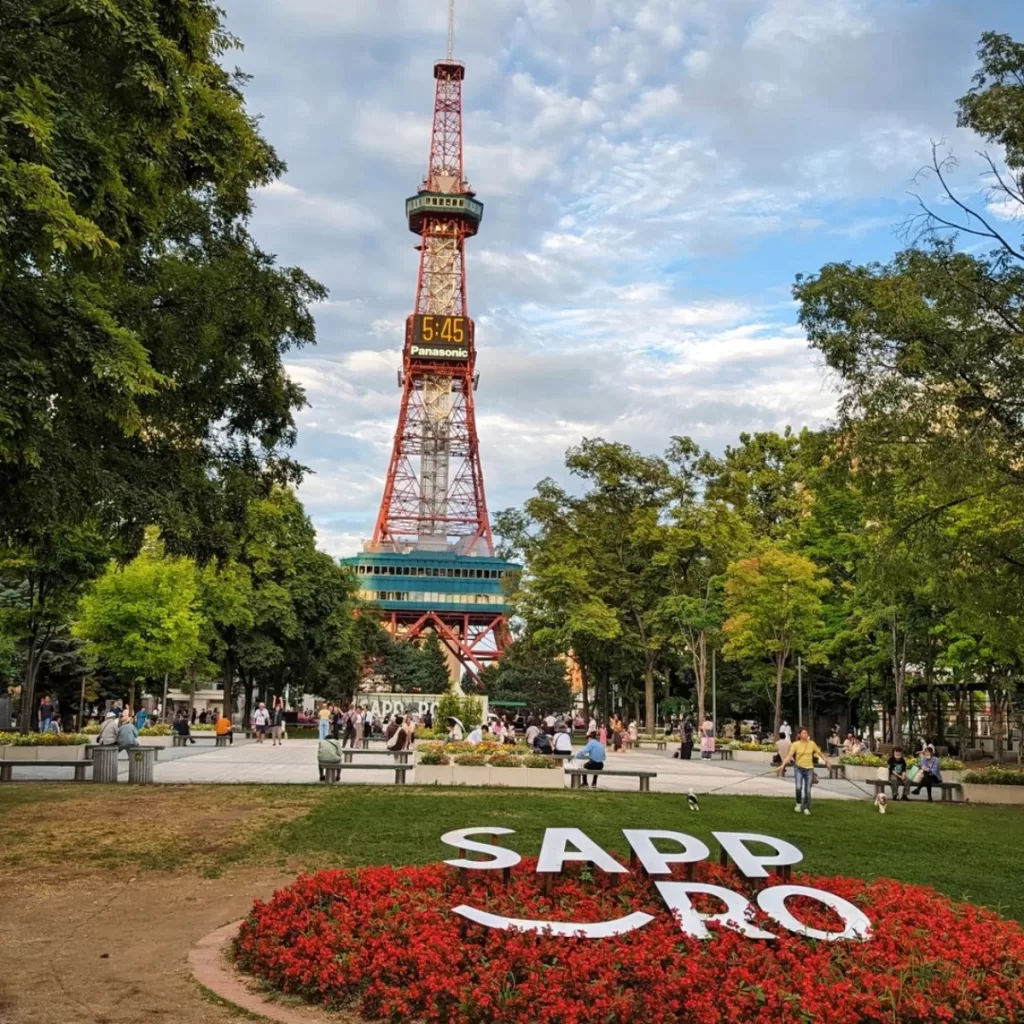 Standing tall in the heart of Sapporo, the Sapporo TV Tower offers sweeping views of the cityscape from its observation deck. Built in 1957, the tower has become an iconic symbol of Sapporo. Visitors can take the elevator to the top and enjoy breathtaking panoramic vistas of the city, including landmarks like Odori Park and the Sapporo Dome.
The observation deck is equipped with telescopes and informative displays that provide insights into the surrounding areas. In the evening, the tower lights up, creating a mesmerizing display against the night sky. The base of the tower also houses shops, restaurants, and a souvenir market where you can find unique local crafts and gifts.
---
Shiroi Koibito Park
Shiroi Koibito Park is a delightful theme park dedicated to the iconic Hokkaido confectionery called Shiroi Koibito, which translates to "White Lover" in English. The park offers a whimsical experience where visitors can learn about the history and production process of these delicious butter cookies sandwiched with white chocolate.
Explore the factory tour to witness the cookie-making process and even try your hand at making your own. The park is also adorned with charming European-style buildings, beautiful gardens, and a variety of shops and cafes where you can sample and purchase delectable treats. Don't forget to visit the souvenir shop to bring home some sweet memories.
---
Sapporo Hitsujigaoka Observation Hill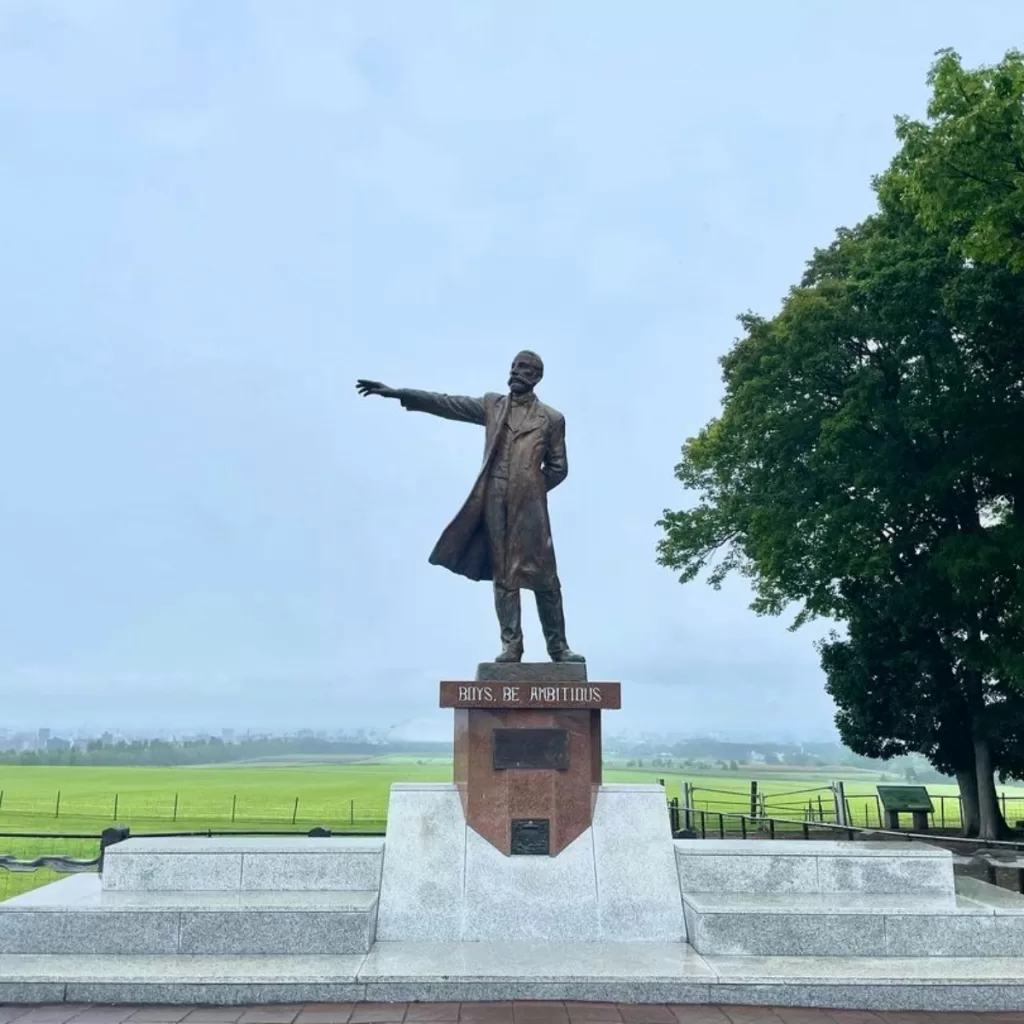 Situated just outside the city center, Hitsujigaoka Observation Hill offers breathtaking panoramic views of Sapporo and the surrounding countryside. The hill is particularly famous for its pastoral setting and a statue of Dr. William S. Clark, an American educator who played a significant role in the development of Hokkaido's agricultural education. Visitors can take a leisurely stroll around the hill, enjoying the picturesque landscapes and fresh air.
During spring, the area comes alive with beautiful cherry blossoms, creating a stunning backdrop. The observation deck provides an excellent vantage point to capture memorable photographs and appreciate the scenic beauty of Hokkaido.
---
Sapporo Central Wholesale Market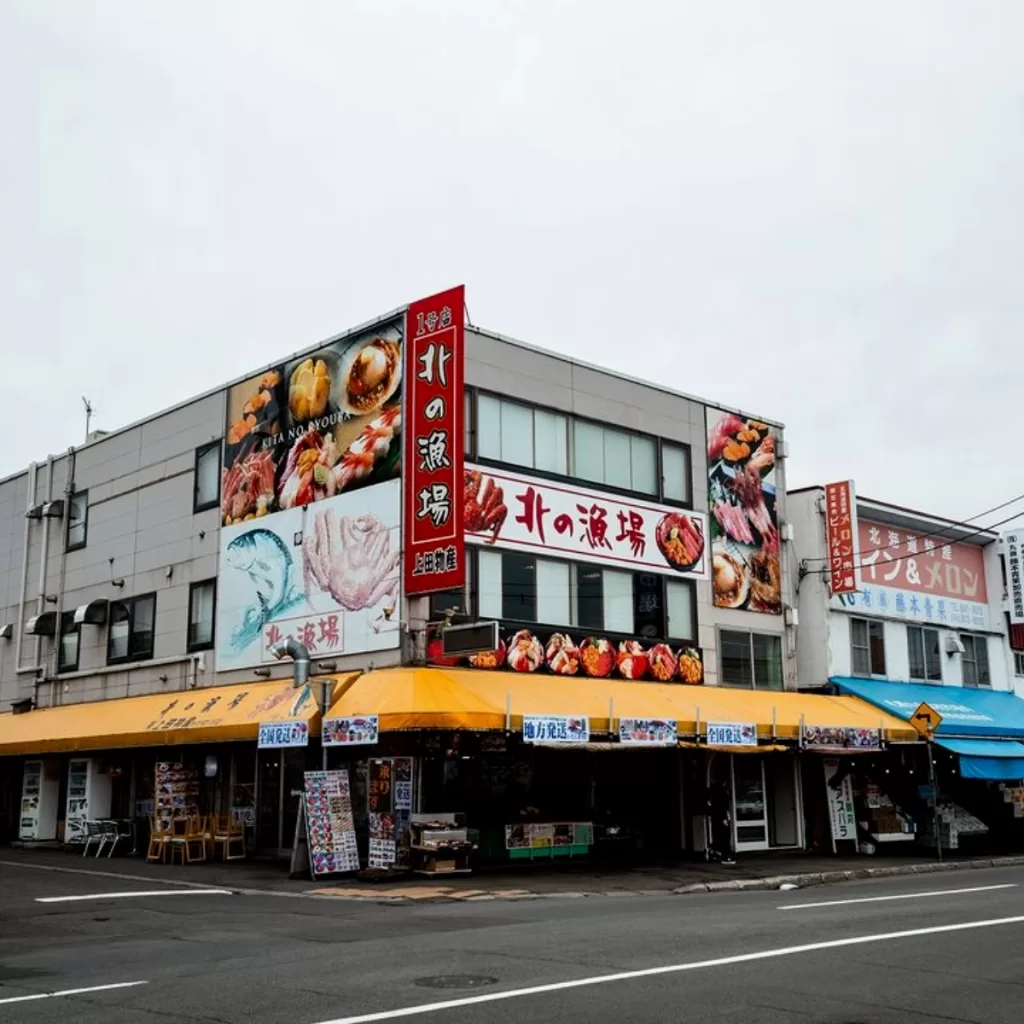 For food lovers and seafood enthusiasts, a visit to the Sapporo Central Wholesale Market, also known as "Curb Market," is a must. This bustling market offers an exciting and authentic culinary experience. Explore the market's various stalls and shops, where you'll find an impressive array of fresh seafood, including crabs, scallops, salmon, and more.
Some vendors even offer onsite seafood preparation and cooking, allowing you to savor the freshest catches of the day. Apart from seafood, the market also offers a wide range of local produce, meats, and other Hokkaido specialties. Engage with the friendly vendors, sample delicious treats, and immerse yourself in the vibrant atmosphere of this bustling market.
These additional attractions add to the diverse range of experiences available in Sapporo. Whether you're indulging in the world of sweets at Shiroi Koibito Park, enjoying the scenic views from Hitsujigaoka Observation Hill, or embarking on a culinary adventure at the Sapporo Central Wholesale Market, Sapporo promises to captivate your senses and leave you with unforgettable memories.
---
Shopping Centers
Covered shopping centers like Tanukikoji Shopping Arcade and Pole Town provide sheltered streets with numerous shops selling a wide variety of goods, from purely Japanese souvenirs to high fashion items.
---
Nijo Market: A Culinary Adventure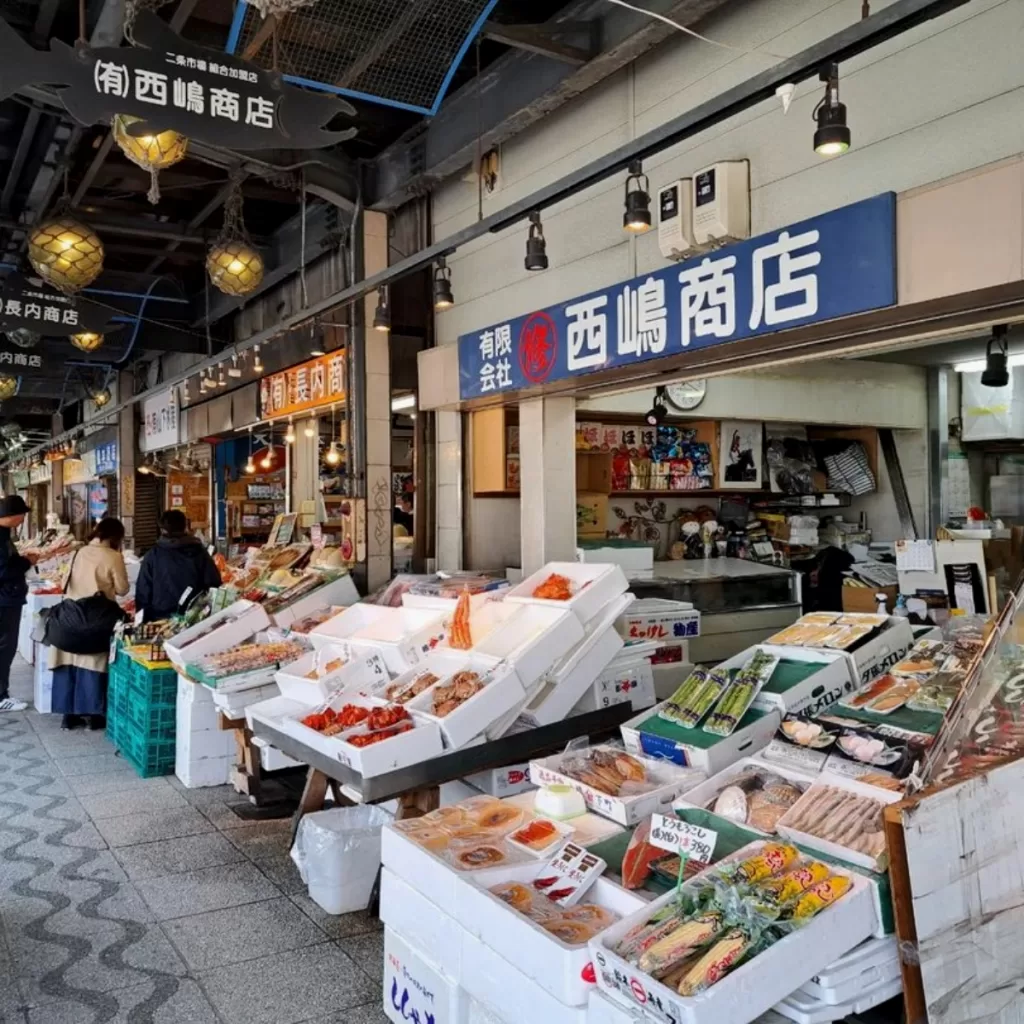 Food lovers should not miss the vibrant Nijo Market, also known as "Sapporo's Kitchen." This bustling market offers a wide array of fresh seafood, local produce, and Hokkaido specialties. Visitors can explore the stalls, sample delicious street food such as seafood skewers, sushi, and crab dishes, and even purchase ingredients to take home. The market provides a glimpse into the local culinary culture, and it's a great place to experience the flavors of Hokkaido.
Sapporo is a city that seamlessly blends natural beauty, historical landmarks, and culinary delights. From the tranquil Hokkaido Shrine to the historic Sapporo Clock Tower and the vibrant Nijo Market, these attractions offer a diverse range of experiences for visitors to enjoy.
---
Hokkaido Jingu Shrine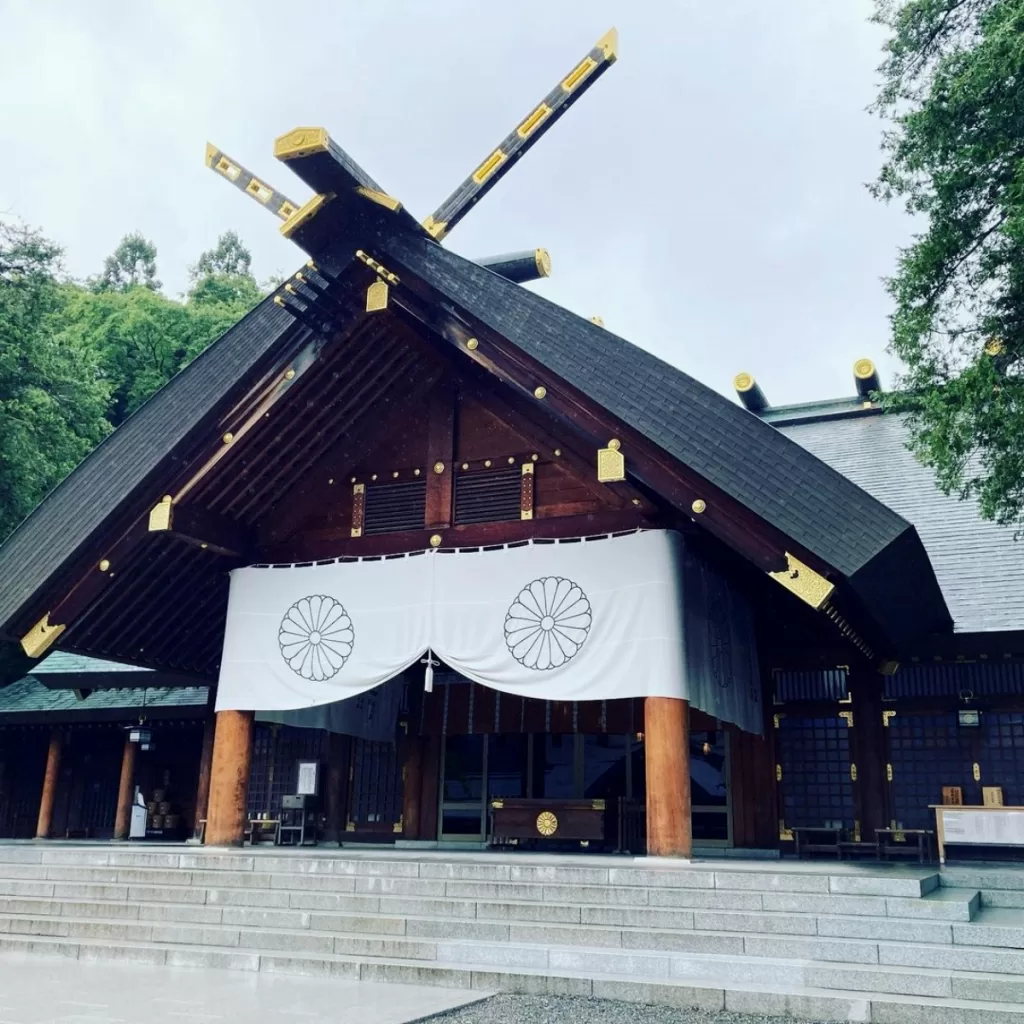 Hokkaido Jingu Shrine is a tranquil and sacred place of worship nestled in Maruyama Park. Established in 1869, the shrine is dedicated to the deities that protect Hokkaido. Visitors can explore the beautifully manicured grounds, pass through the towering torii gate, and experience the serene atmosphere. The shrine's main building, adorned with intricate woodwork and vibrant colors, is a sight to behold. Many visitors come to offer prayers and seek blessings for health, happiness, and prosperity. The surrounding park is also home to the famous Maruyama Zoo and offers picturesque walking trails, making it a popular destination for both spiritual reflection and leisurely exploration.
These additional attractions offer a deeper glimpse into the history, art, and spirituality of Sapporo. Whether you're exploring the historical significance of the Sapporo Clock Tower, immersing yourself in the artistic beauty of Moerenuma Park, or finding tranquility at Hokkaido Jingu Shrine, Sapporo's diverse offerings will continue to captivate and inspire you.
---
Historic Village Of Hokkaido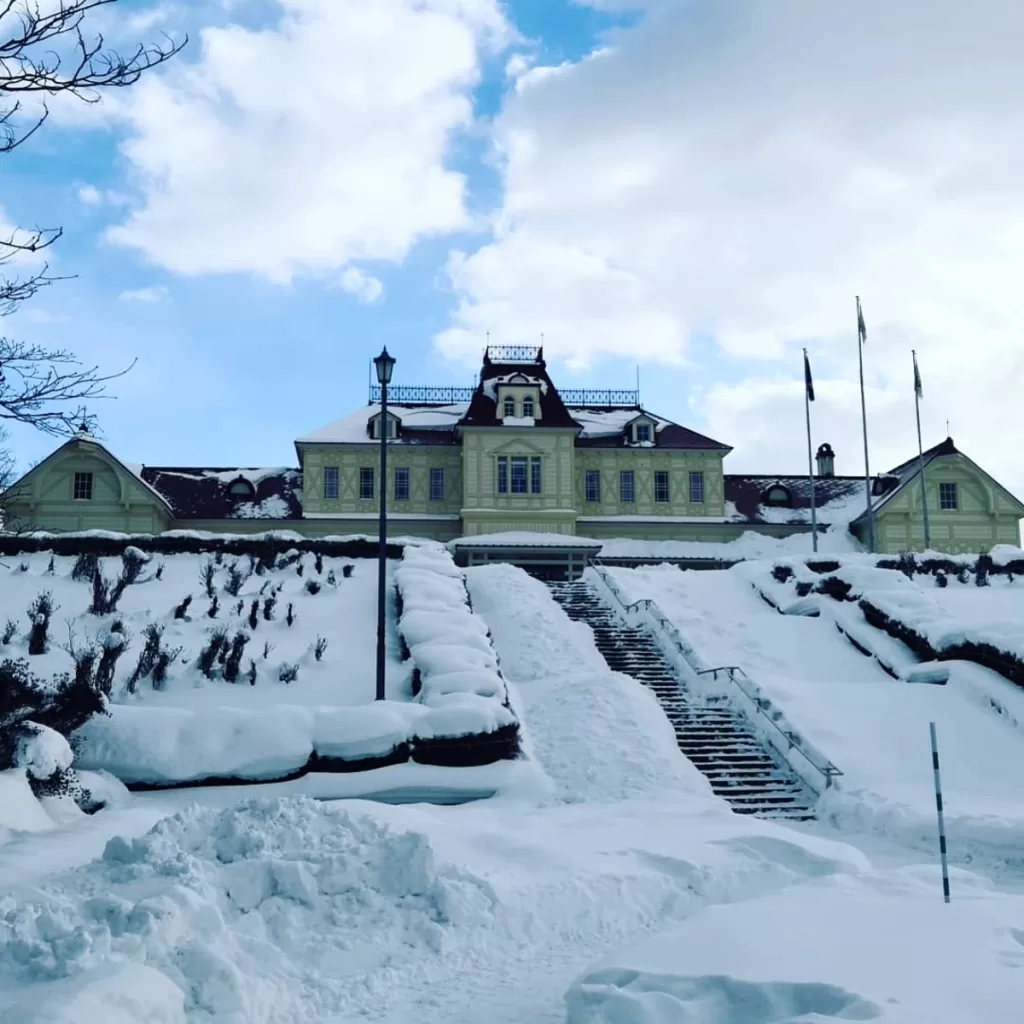 It's an open-air museum on the outskirts of Sapporo that offers tourists glimpses into how Japanese society functioned during different periods. It's also ideal for family outings as kids can engage in hands-on learning activities about Japanese history.
---
Hokkaido University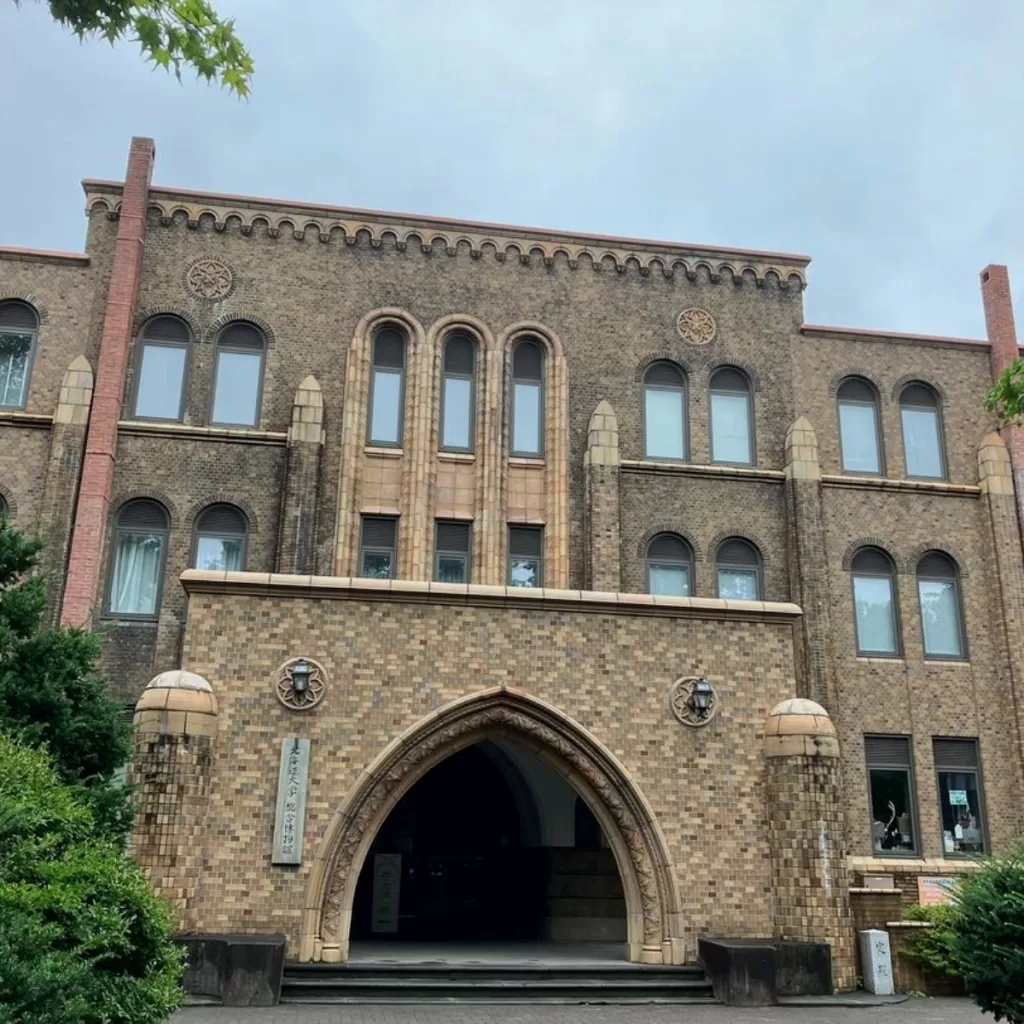 Hokkaido University is one of Japan's leading universities and features a picturesque campus that is open to the public. The campus is known for its beautiful architecture, wide open spaces, and lush greenery. Take a leisurely stroll through the campus grounds and admire the historic buildings, tranquil gardens, and tree-lined avenues. One of the highlights is the Hokkaido University Botanical Garden, which houses a vast collection of plant species from Hokkaido and other regions. The garden offers a peaceful retreat and is particularly stunning during the cherry blossom season in spring and the vibrant foliage in autumn. Hokkaido University is not only a renowned academic institution but also a serene and scenic spot to explore in Sapporo.
These additional attractions offer more opportunities to enjoy panoramic views from the Sapporo TV Tower, savor culinary delights at Nijo Market, and explore the beautiful campus of Hokkaido University. As you continue to explore Sapporo, you'll discover the city's unique charm, blending modern attractions with natural beauty and cultural experiences.
---
Hokkaido Museum Of Modern Art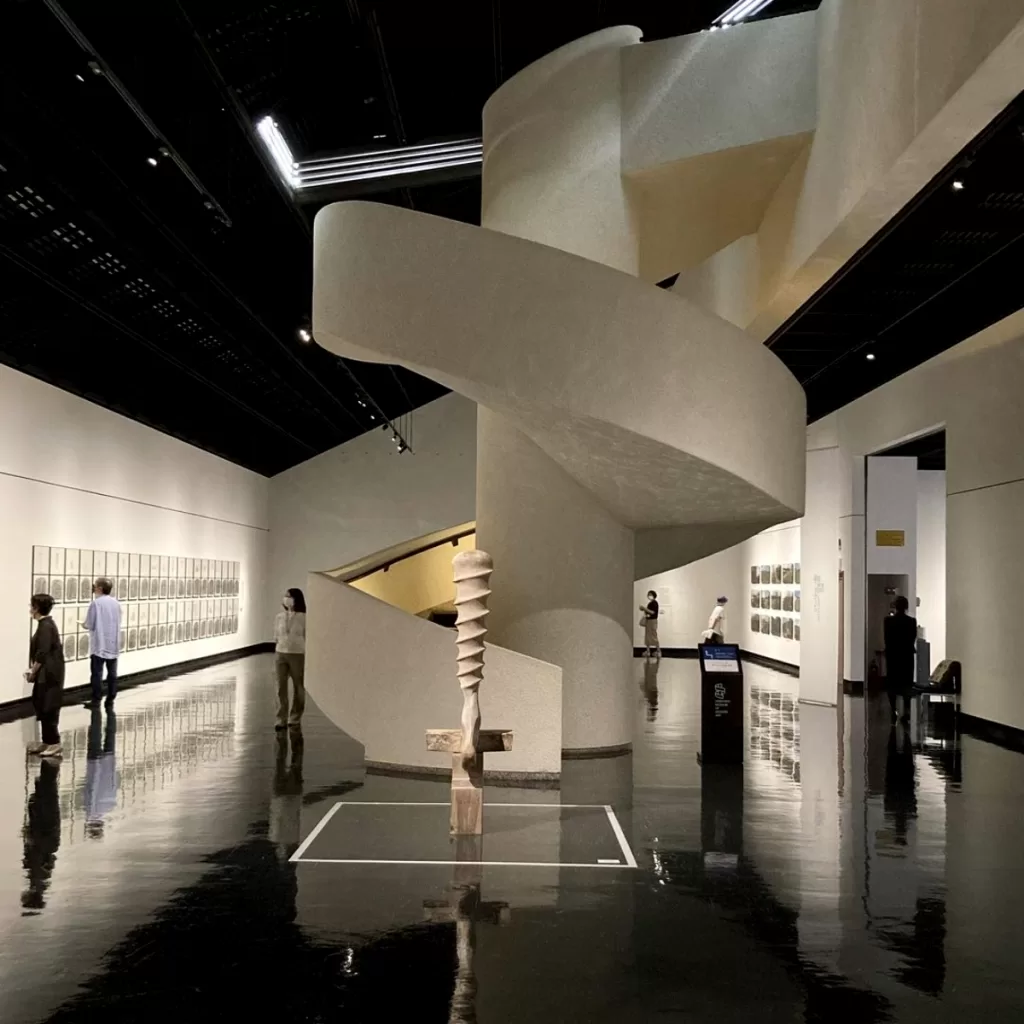 The Hokkaido Museum offers a comprehensive exploration of the region's rich history and diverse culture. Located in Nopporo Forest Park, the museum features engaging exhibits that showcase Hokkaido's natural environment, indigenous Ainu culture, and the pioneering history of the area.
Visitors can learn about the flora and fauna unique to Hokkaido, view traditional Ainu artifacts and crafts, and discover the challenges faced by early settlers. Interactive displays, multimedia presentations, and informative artifacts provide an immersive and educational experience for all ages. The museum also offers guided tours and occasional cultural events that further enhance the visitor's understanding of Hokkaido's heritage.
---
Former Hokkaidō Government Office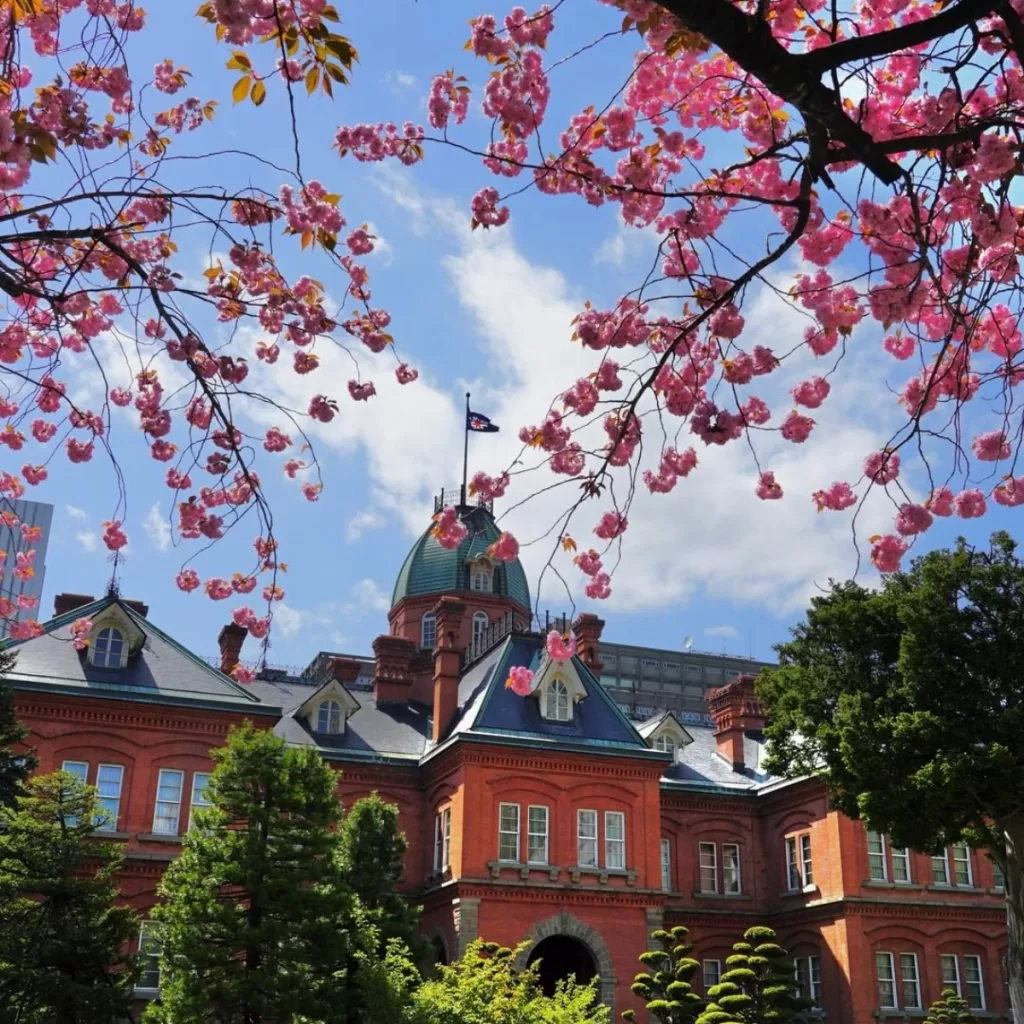 Recognized as a symbol of Sapporo, this building stands out with its American neo-baroque architectural style and red bricks. It houses various exhibits about Hokkaido's history and culture now within its premises.
---
Moerenuma Park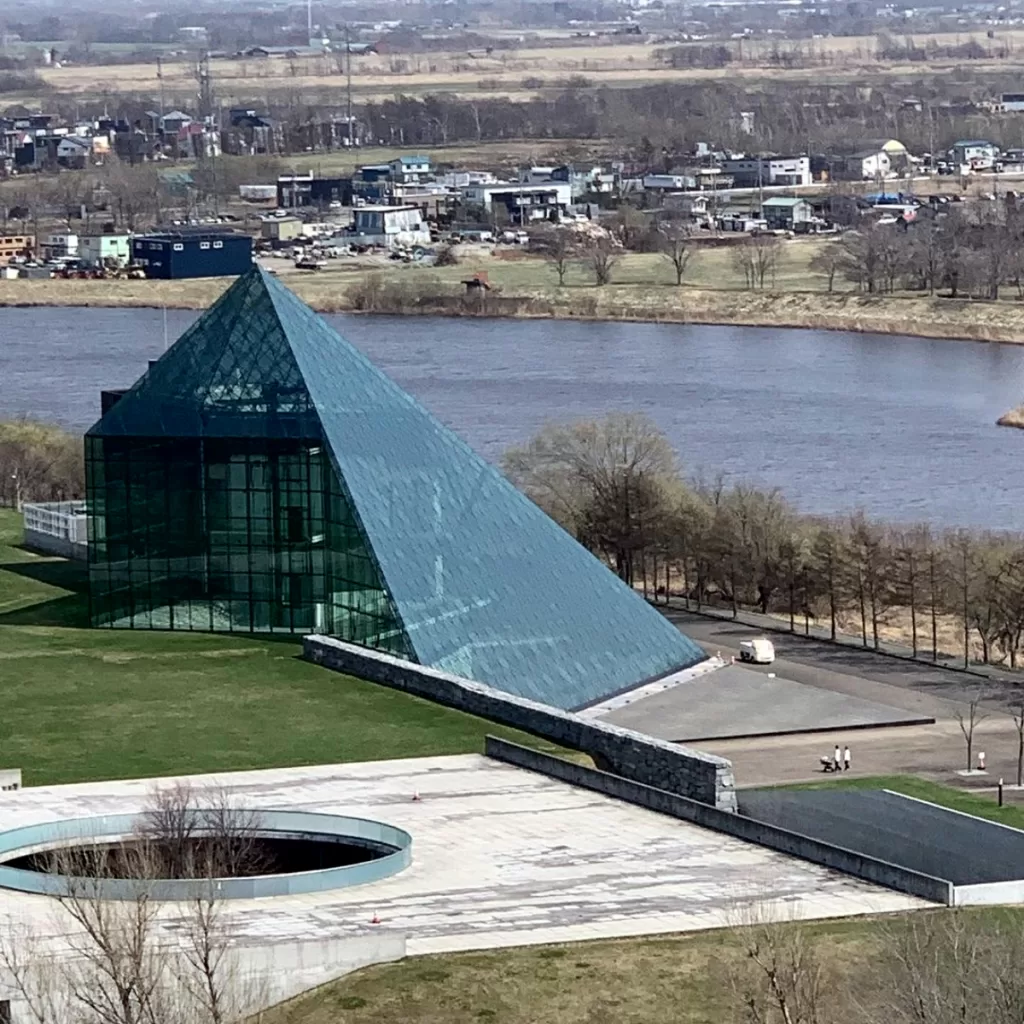 Designed by renowned sculptor Isamu Noguchi, Moerenuma Park is a captivating fusion of art, nature, and architecture. Spread across 189 hectares, the park features rolling hills, vast open spaces, and various sculptures and installations that harmonize with the landscape. Visitors can stroll along the winding paths, marvel at the artistic creations, and enjoy the serene atmosphere.
The Glass Pyramid is a notable attraction within the park, housing a multipurpose space and offering panoramic views of the surroundings. Moerenuma Park offers different experiences throughout the seasons, from cherry blossoms in spring to colorful foliage in autumn, making it a captivating destination for nature lovers and art enthusiasts alike.
---
Nakajima Park
Nakajima Park is a picturesque oasis located in the heart of Sapporo. Spanning across 21 hectares, the park features a tranquil lake, lush greenery, and beautiful walking paths. Visitors can rent paddleboats to explore the lake, have a picnic by the water's edge, or simply relax in the peaceful surroundings. The park is also home to a variety of wildlife, including ducks, swans, and squirrels, making it a favorite spot for nature lovers and photographers. In addition, Nakajima Park hosts seasonal events and festivals, such as cherry blossom viewings in spring and vibrant foliage displays in autumn.
---
Sapporo Ski Resorts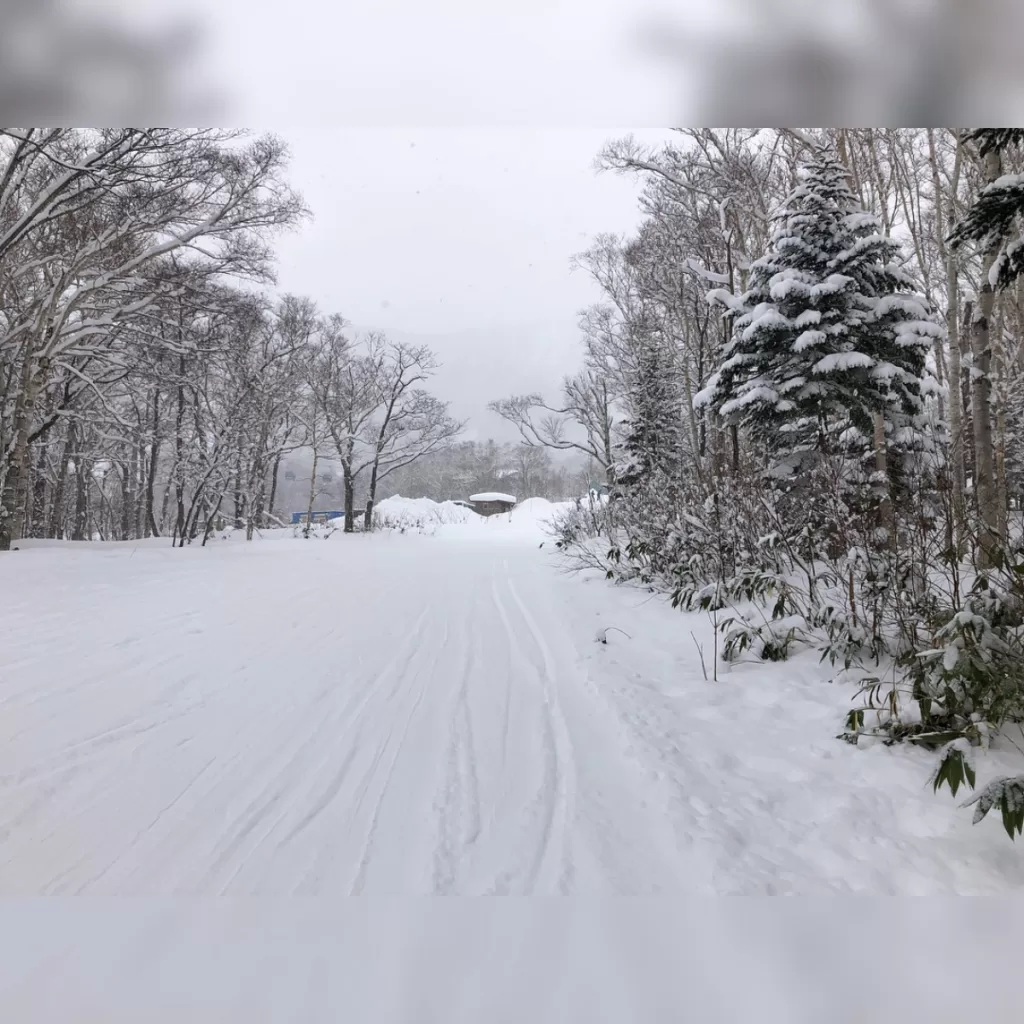 Tourists planning to visit Sapporo in winter would certainly want to try out skiing or snowboarding at nearby ski resorts such as Teine Olympia or Mount Moiwa Ski Resort—two very accessible locations away from downtown yet so full of life during winters.
Sapporo, the capital city of Hokkaido, is not only known for its vibrant urban atmosphere but also for its world-class ski resorts. Nestled amidst the picturesque mountains, Sapporo offers an incredible winter wonderland for snow enthusiasts. The city boasts several ski resorts that cater to skiers and snowboarders of all levels, from beginners to advanced thrill-seekers. With abundant snowfall and well-groomed slopes, Sapporo Ski Resorts provides an exhilarating experience and breathtaking views of the surrounding landscapes.
One of the most popular ski resorts in Sapporo is Niseko. Renowned for its powdery snow, Niseko attracts visitors from around the world. With a variety of slopes, including gentle trails for beginners and challenging terrain for experts, Niseko offers an unforgettable skiing or snowboarding experience. The resort also boasts modern facilities, including ski schools, rental shops, and comfortable accommodations, ensuring a seamless and enjoyable stay.
Another fantastic option is Teine Ski Resort, located just a short distance from downtown Sapporo. Teine offers diverse slopes suitable for all skill levels while providing stunning panoramic views of the city and the Sea of Japan. The resort features a snow park for freestyle enthusiasts and night skiing opportunities for those who want to hit the slopes after the sun goes down. Teine Ski Resort is easily accessible, making it a convenient choice for both locals and tourists seeking winter thrills.
---
Sapporo Factory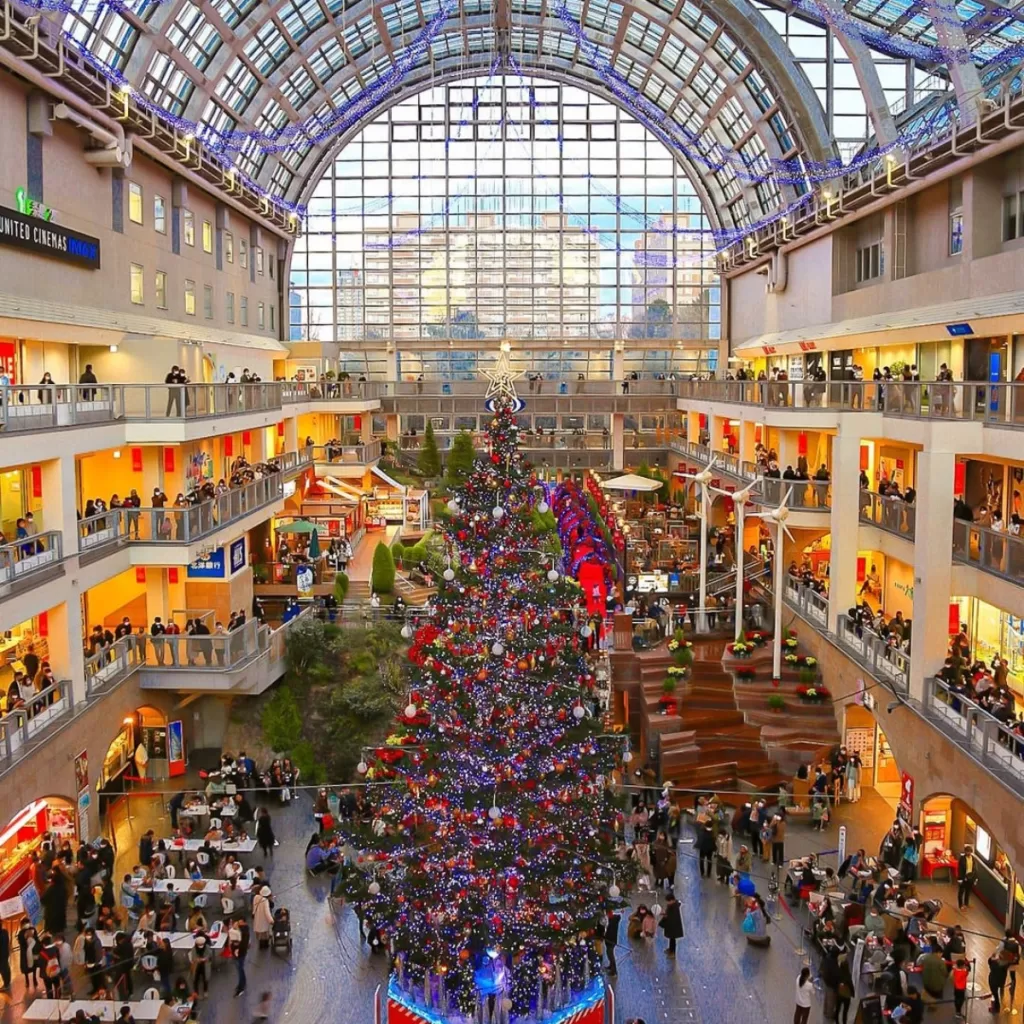 Sapporo Factory is a large shopping and entertainment complex located in a former red-brick beer factory building. It offers a diverse range of shops, boutiques, restaurants, and entertainment options. The complex seamlessly blends modern architecture with the historic charm of the original building.
Visitors can explore a wide variety of stores, including fashion boutiques, cosmetics shops, souvenir stores, and specialty food shops. Sapporo Factory is also home to a multiplex cinema, where you can catch the latest movies, and it hosts various events and exhibitions throughout the year. Whether you're looking for shopping, dining, or entertainment, Sapporo Factory provides a vibrant and enjoyable experience.
---
Mount Moiwa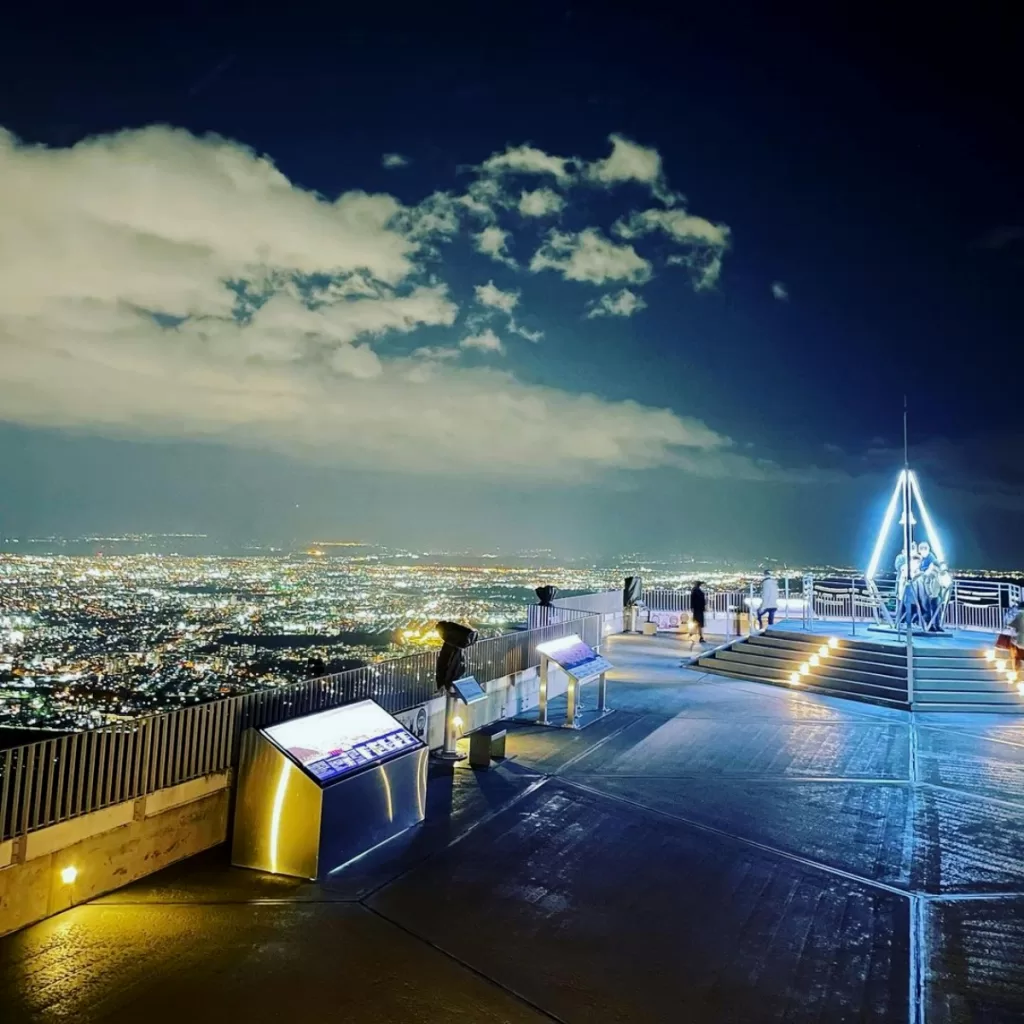 For stunning panoramic views of Sapporo and its surrounding landscapes, a visit to Mt. Moiwa is a must. You can reach the mountaintop via a scenic ropeway ride, which offers captivating vistas throughout the journey. At the summit, an observation deck awaits, providing a 360-degree view of the city, the Ishikari Bay, and the mountains beyond. Mt. Moiwa is particularly popular for its sunset views, which are often considered among the most romantic in Japan.
As the sun dips below the horizon, the city lights twinkle to life, creating a magical atmosphere. There are also restaurants and a souvenir shop at the summit, allowing you to relax and savor the moment while enjoying a meal or picking up a memento.
---
Susukino District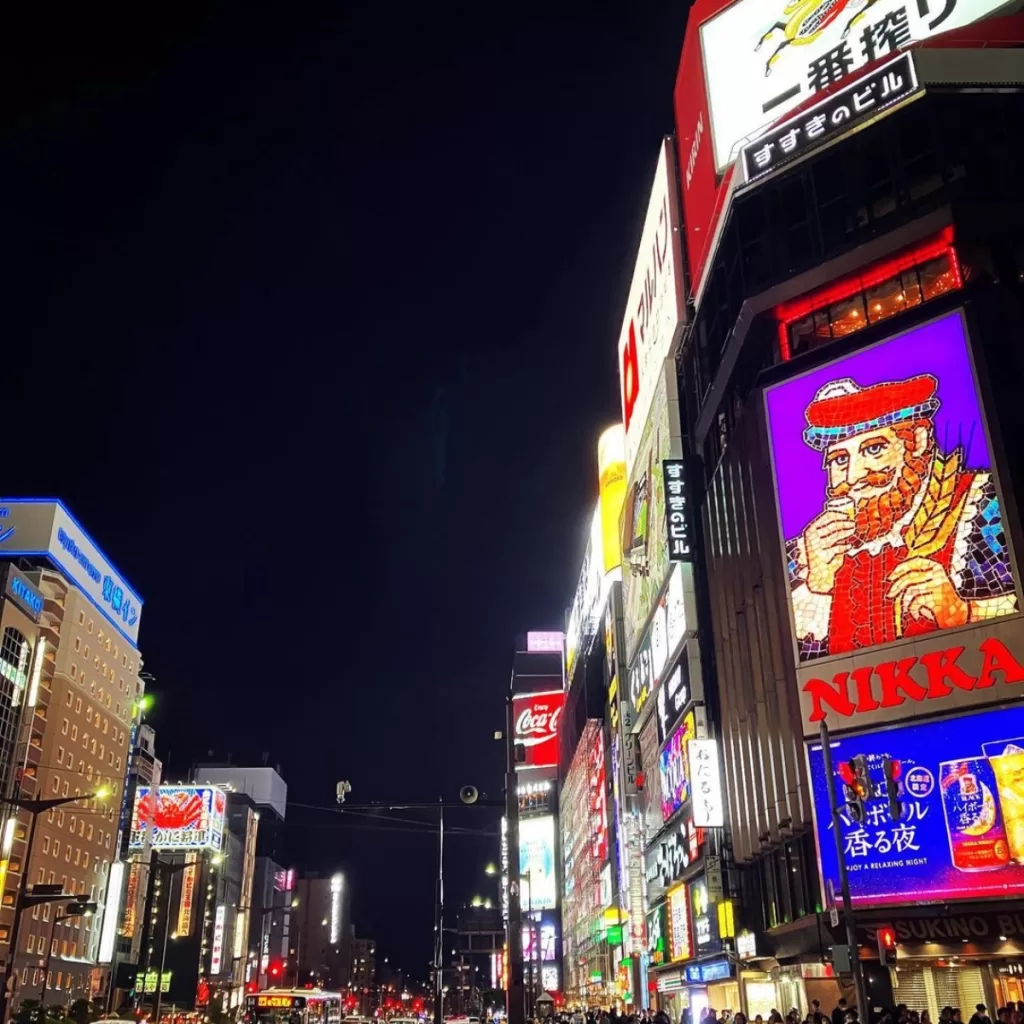 Susukino is Sapporo's bustling entertainment district, renowned for its vibrant nightlife, shopping, and dining options. The area is brimming with restaurants, bars, clubs, and karaoke establishments, making it a popular destination for locals and visitors. Food enthusiasts can indulge in various culinary delights, including regional Hokkaido cuisine, fresh seafood, and international fare. Visitors can also explore the numerous shopping arcades, where they'll find everything from trendy fashion boutiques to quirky souvenir shops. With its lively atmosphere and diverse offerings, Susukino is the perfect place to experience Sapporo's energetic and dynamic urban scene.
These additional attractions further enrich the vibrant tapestry of experiences that Sapporo has to offer. Whether you're seeking natural beauty at Nakajima Park, delving into Hokkaido's history at the Hokkaido Museum, or immersing yourself in the lively atmosphere of Susukino, Sapporo promises a memorable and diverse adventure for every visitor.
---
Sapporo Dome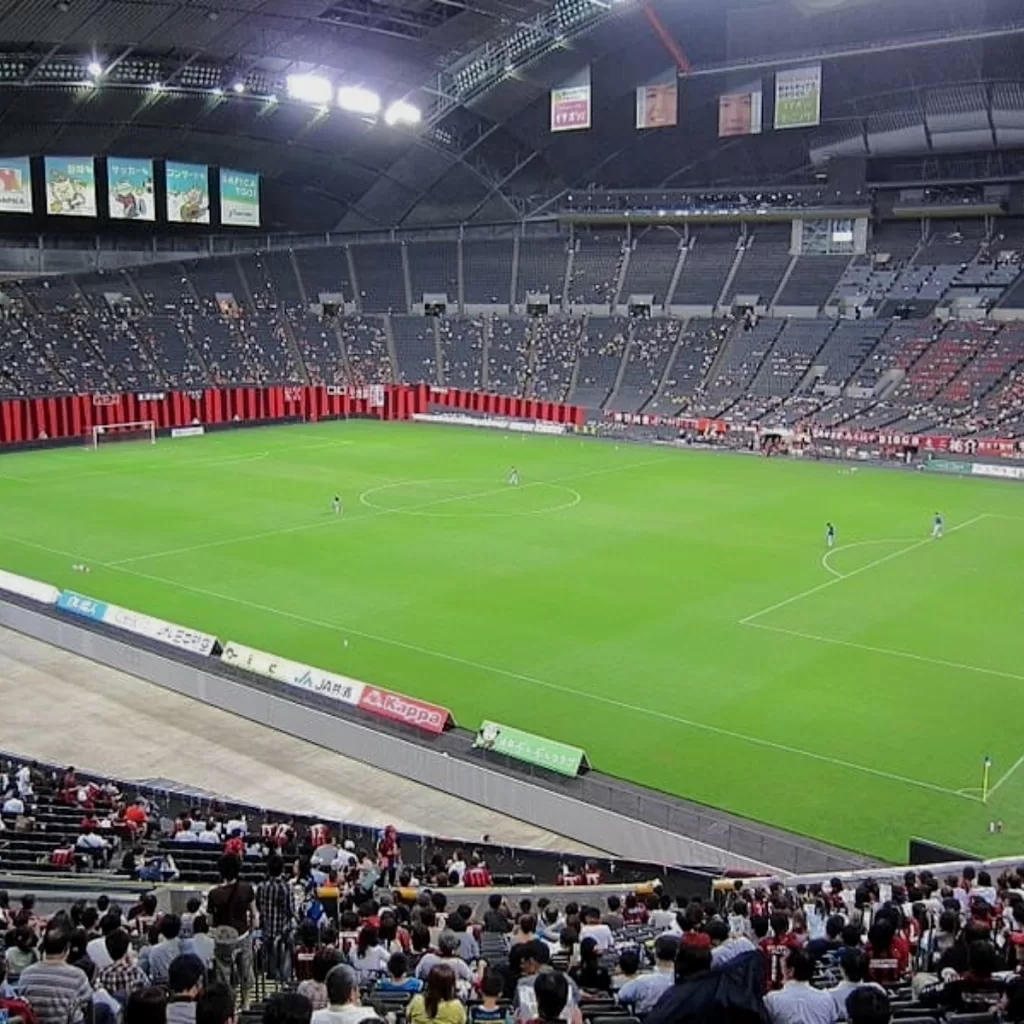 Regular matches conducted here include baseball games (home ground for Hokkaido Nippon-Ham Fighters) or football matches (Consadole Sapporo's home ground), an excellent opportunity for tourists to witness real-time action!
Situated in the heart of Sapporo, the Sapporo Dome stands as an architectural marvel and a must-visit attraction for sports enthusiasts and entertainment seekers alike. This multipurpose stadium is renowned for its distinctive design and versatility. It serves as the home stadium for the Hokkaido Nippon-Ham Fighters baseball team and the Consadole Sapporo soccer team. The Dome's most remarkable feature is its retractable roof, which can open or close depending on the weather conditions, allowing for year-round events and ensuring a comfortable experience for spectators.
Visiting the Sapporo Dome offers an opportunity to witness thrilling live sports matches and immerse yourself in the electrifying atmosphere of cheering fans. Whether you're a baseball aficionado or a soccer fanatic, the Dome hosts a range of games throughout the year, offering an unforgettable sporting experience. The stadium's modern facilities, including comfortable seating, concessions, and merchandise shops, enhance the overall enjoyment of attending a live event.
Beyond sports, the Sapporo Dome also hosts various concerts, exhibitions, and cultural events, making it a vibrant entertainment venue. From international music acts to local festivals, the Dome's versatile space accommodates diverse performances and activities. Attending a concert or event at the Sapporo Dome provides a unique opportunity to be part of a dynamic crowd and witness world-class entertainment in a truly remarkable setting.