Chōfu City Fireworks Festival
Prepare to be dazzled by a spectacle of light and color at the Chofu City Fireworks Festival, one of the most anticipated Tokyo events in September, where the night sky becomes a canvas ablaze with magnificent explosions, filling the air with a sense of wonder and awe.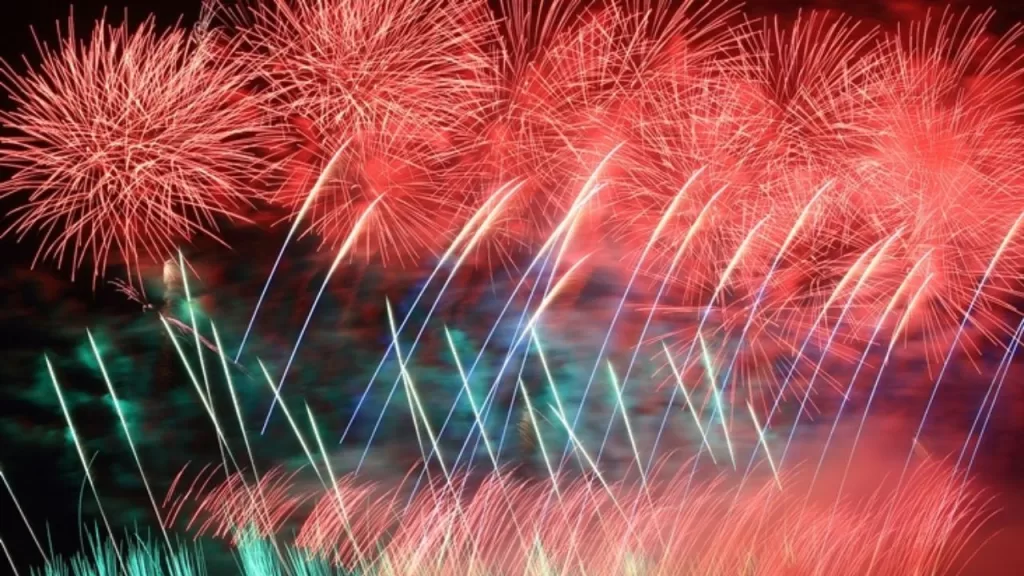 The Fiery Spectacle
Building upon its prestigious reputation, this year's Chofu City Fireworks Festival is set to dazzle the masses with an impressive display of 10,000 individual fireworks lighting up the sky. At the grass-lined banks of the Tama River on September 24th, this highly-anticipated event expects to attract over 350,000 spectators keen on witnessing a grand spectacle.
Burst in Rhythm: Hanabi-illusion
Combining synchronization and pyrotechnics, 'Hanabi-llusion' is this amplified spectacle that sets the Chofu Summer Fireworks festival apart from others. Approximately 9,000 fireworks are launched into the night sky by the Tama River in true theatrical style, dancing to their rhythm; a dramatic synchronization with popular music and movie scores rendering it an illusion.
Venue and Seating Arrangements
The free event unfolds at a riverside famed for its spacious viewing areas. Paid seats offering an unobstructed view of the launch site are available for reservation. For those who prefer spontaneity or wish to keep their options open budget-wise, non-reserved seating options are also spread out across convenient spots along the Tama Riverbanks.
An array of food stalls lined close to the spectator seats adds fragrance and flavor to an evening ripe with auditory and visual sensory stimulation.
An Ode to Movie Town: Chofu
Adding a touch of cinematic magic to a classic Japanese summer tradition, the festival showcases music soundtracks from popular films. It's a nod to Chofu – Tokyo's 'movie town.' Punctuated richly with film production companies, the city adds its characteristic flourish to this lesser-known but grand-scaled festival.
Event Cancellation and Weather Conditions
Attendees should note that inclement weather may lead to cancellations. If storms occur on September 24th, in consideration of public safety and logistical feasibility, the dazzling display will be called off.
Getting There
Keio Tamagawa Station is the nearest rail connection (a 5-minute walk), closely followed by Chōfu Station (a 20-minute walk) on train schedules. With Tokyo Station about a 45-minute train ride from Keio Tamagawa Station on the Keio Sagamihara Line, accessing this fireworks spectacle is notably straightforward for city dwellers and travel enthusiasts alike.
Witness a breathtaking fusion of traditions as the Chofu City Fireworks Festival illuminates the night sky, painting a vivid backdrop to the mesmerizing Ōkunitama Shrine Autumn Festival, where the explosive brilliance of fireworks complements the enchanting atmosphere, creating an unforgettable sensory spectacle.