As the summer heat subsides, Tokyo welcomes a month filled with exciting events and festivals in September 2023. From traditional Japanese celebrations to internationally themed gatherings, there's no shortage of festivities for locals and tourists alike. Below is a comprehensive guide to the most anticipated events, organized by date.
| Date | Name | Category |
| --- | --- | --- |
| Sep 5th, 2023 | Senzoku-Ike Autumn Festival | Cultural Festival |
| Sep 10 – Sep 24 | Tokyo Sumo Tournament | Sports Event |
| Jul 1st – Sep 24 | Wa No Akari x Hyakudan Kaidan | Exhibition |
| Mid-September | Tahiti Festa 2023 | Cultural Festival |
| To be confirmed | Yosakoi Oedo Soran Festival | Dance Festival |
| Sep 16th – Sep 17th | ULTRA JAPAN | Music Festival |
| All year – Sep 18 | Atami Sea Fireworks | Fireworks Display |
| Sep 19, 2023 | Asakusa Samba Carnival | Music Festival |
| Mid-September | Setagaya Hachimangu Fall Festival | Cultural Festival |
| Late Sep 2023 | China Festival | Cultural Festival |
Tokyo Events in September 2023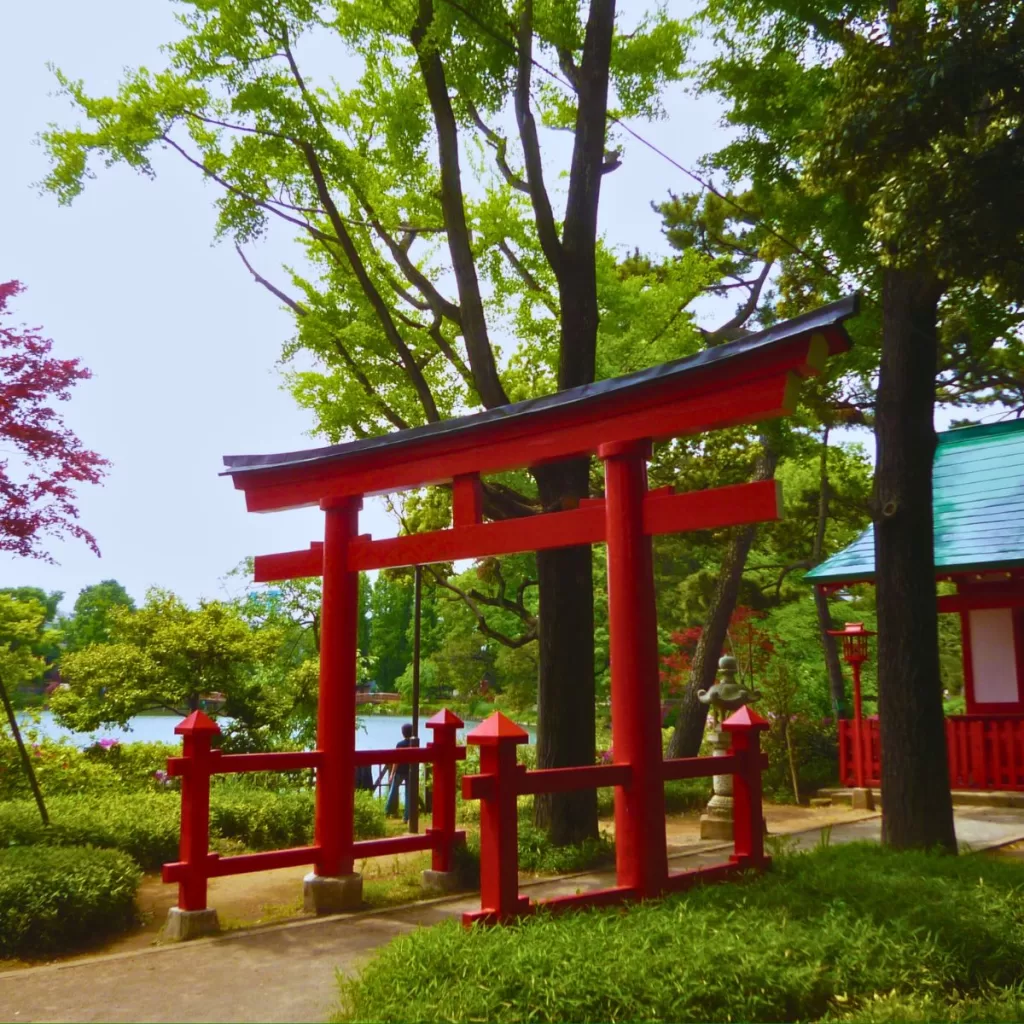 Venue: Senzoku-Ike Pond
When: Tuesday – Sep 5th 2023
Time: 10:00 – 17:00
The Senzoku-Ike Autumn Festival kicks off September events at the serene park and pond area in Northern Ota Ward. This festival offers a chance to explore the charming Senzoku-Ike pond and shrine while enjoying traditional Japanese food, entertainment, and cultural experiences.
Nourishing Food Stands
Visitors may indulge in various food stands serving Japanese dishes such as yakisoba, chicken, potatoes, kebabs, and novelty candies.
Interactive Games for Children
Festival-goers can engage in games and activities and win prizes from stands offering fishing, shooting, and throwing games. All games are priced at a few hundred yen each.
Guided Senzoku-Ike Tours
Local volunteer groups offer guided tours led by multilingual staff (English available). The dates and times of these walking tours can be found on the event website.
Traditional Shinto Music and Dance Performances
Musicians playing traditional bamboo flutes and Japanese drums resonate throughout Senzoku-Ike Park during this autumn festival. At the nearby Senzokuhachiman Shrine stage, visitors can witness Edo Sato Kagura dances depicting heroic stories from Japanese history.
Getting There: Senzokuike is easily accessible by taking the Tokyu Ikegami Line to Senzokuike Station, which connects to the Yamanote Line at Gotanda Station.
---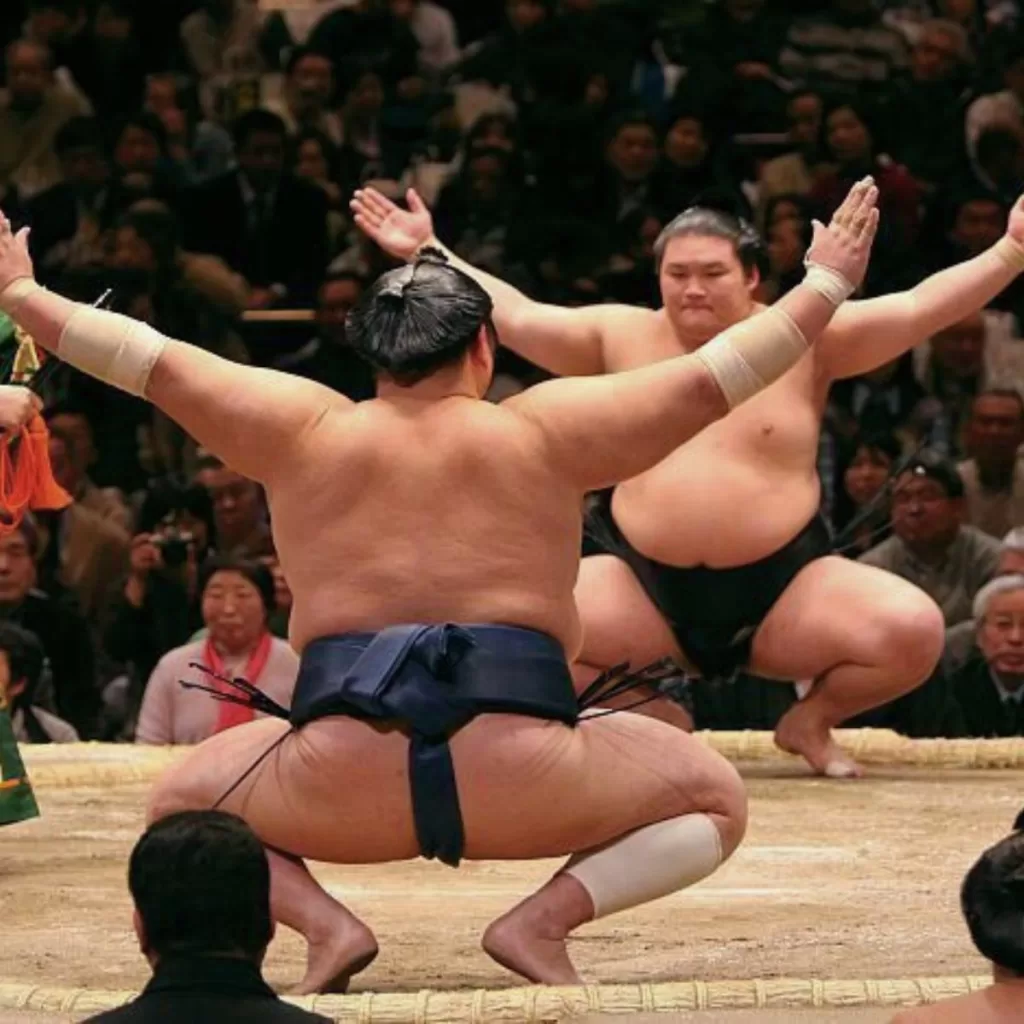 Venue: Kokugikan
When: September 10 to September 24, 2023
Time: 8:30am
One of the most highly anticipated events in Tokyo in September 2023 is the Tokyo Sumo Tournament, which takes place from September 10 to September 24. This traditional Japanese wrestling event, honbasho, boasts rich cultural and religious roots, originating as a performance to entertain Shinto deities. Today, sumo tournaments are an important part of Japanese culture and a must-see experience for locals and tourists alike.
Preserving Tradition: The Symbolic Rituals in Sumo Wrestling
The sumo tournaments continue incorporating many religious rituals and traditions into the sport. One such ritual is the dohyo (ring) purification with salt before each match. The wrestlers also perform "dohyo-iri', a ring-entering ceremony at the beginning of the day's matches. All these symbolic gestures show respect to the gods and pay tribute to Sumo's ancient origins.
Intense Matches without Weight Restrictions
Sumo matches are fast-paced and intense, with each bout usually lasting just a few seconds. However, some matches can last up to a minute or more. Sumo has no weight restrictions or classes, meaning wrestlers could be matched against opponents several times their size. Weight gain and maintaining bulk are essential in a wrestler's training routine.
Tickets & How to Attend
Tickets for the Tokyo Sumo Tournament are divided into box and arena seats. Box seating accommodates four people on tatami mats *. Advance tickets go on sale from August 5, with some additional tickets available on the day of the event.
Guests can attend all sumo matches throughout the day with their ticket purchase, allowing spectators to leave and return as they, please. For those who can't attend during the tournament, there are also options to see Sumo in Tokyo throughout the year.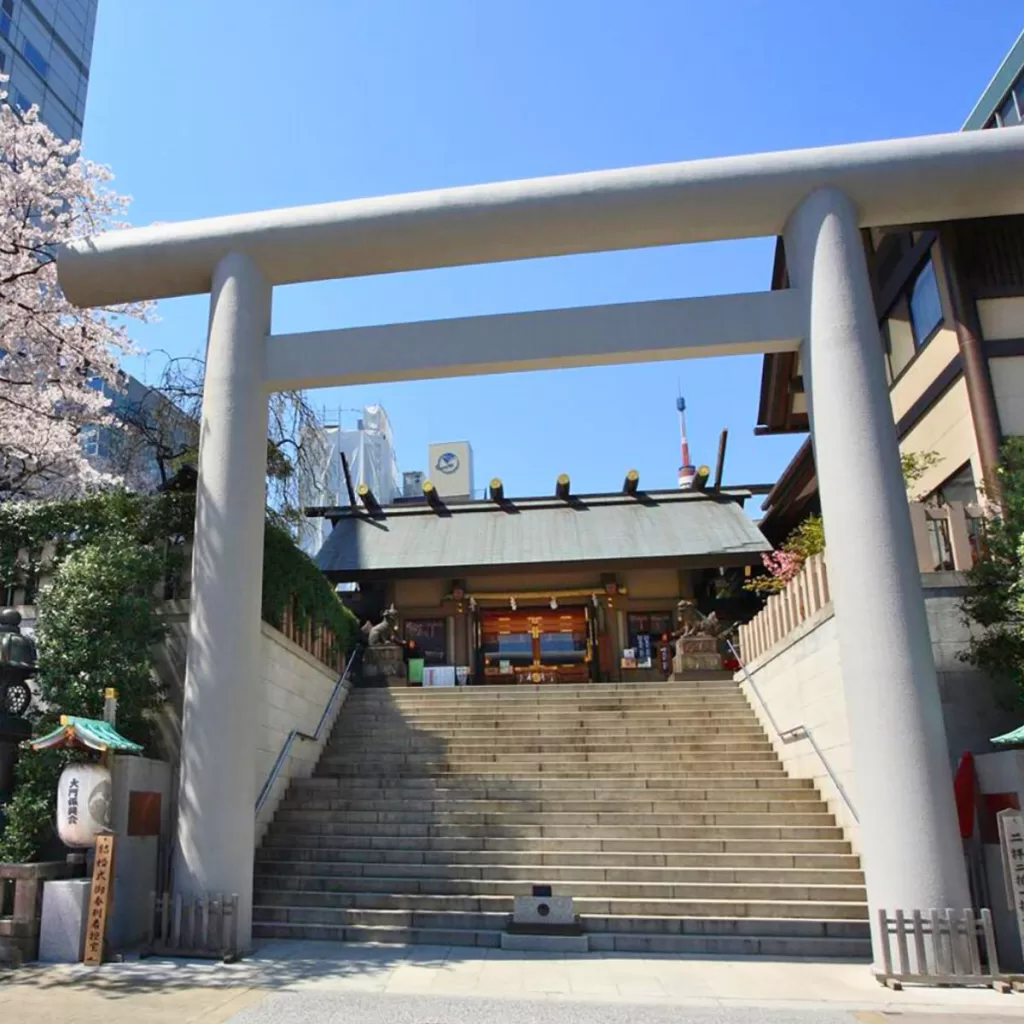 Venue: Shiba Daijingu Shrine; Shiba Park
Date: September 11 – September 21, 2023
The Daradara Matsuri, also known as the "Never-ending Festival" or "Ginger Root Festival," is an 11-day event distinguished by its extensive duration. Held at Shiba Daijingu Shrine next to Shiba Park, the festival celebrates the lifesaving properties of ginger root during Yui Shosetsu's uprising against the Tokugawa shogunate. Enjoy fresh ginger and captivating performances during this historic event.
---
Wa No Akari x Hyakudan Kaidan: An Exhibition Dedicated to Japanese Color and Light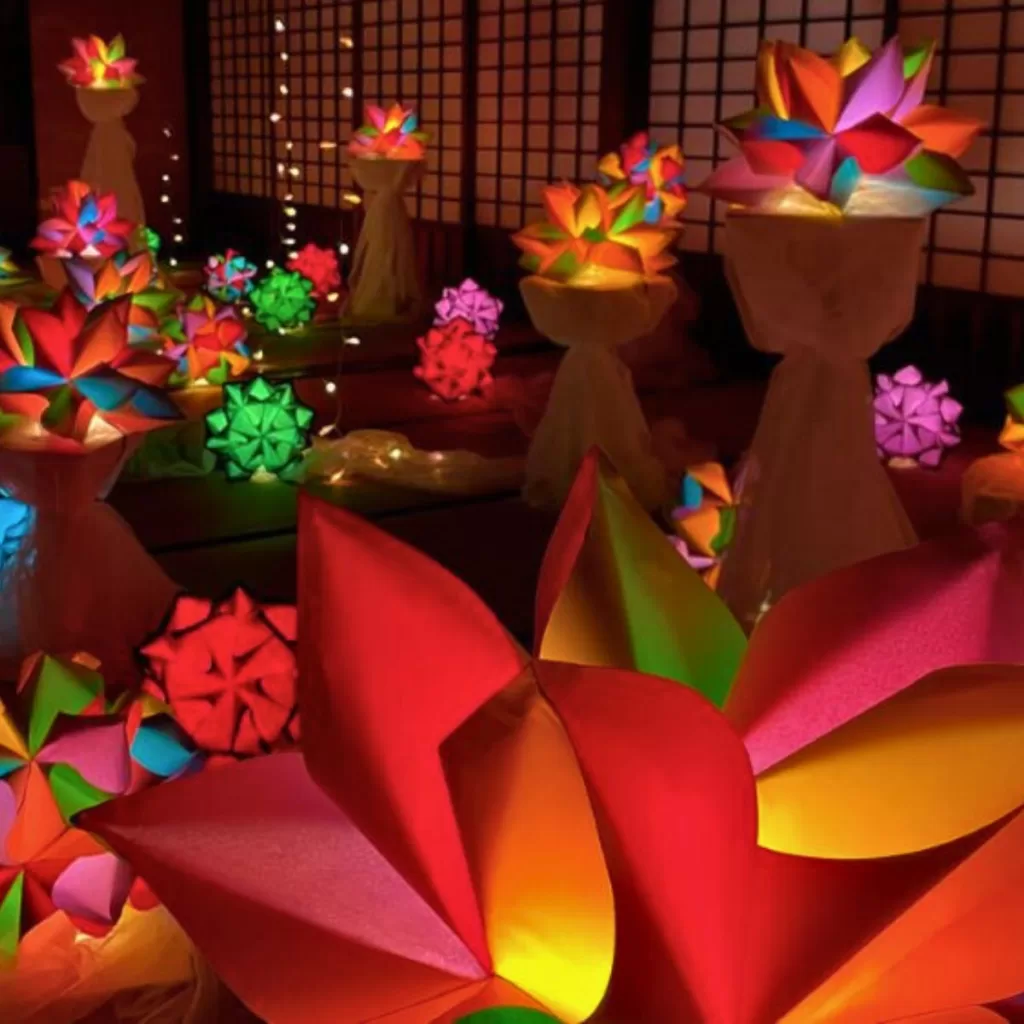 Venue: Hotel Gajoen, Meguro
When: Jul 1st – Sep 24th 2023
Time: 10:00 – 17:00
The Wa No Akari x Hyakudan Kaidan exhibition continues next, offering a unique and sparkling showcase of illuminated pieces from private individuals and organizations. Displays from iconic cultural events, such as the Aomori Nebuta Matsuri and Nagasaki Lantern Festival, will be exhibited at Meguro's Hotel Gajoen.
---
Magnificent Art Illumination
This exhibition takes place in the famous "Hyakudan Kaidan" (One Hundred Stairs), a Tangible Cultural Asset of Tokyo. The theme, 'Light and Shadow: One Hundred Stories,' revolves around traditional ghost storytelling during summer months. Installations such as ornate lanterns, ghost figures, and yokai (Japanese demons) illustrations can be seen throughout the exhibition. Admission fees range from ¥1,200 to ¥1,500 per person.
Getting There: Hotel Gajoen's Hyakudan Kaidan building is located about three minutes on foot from Meguro Station's West Exit, accessible via the JR Yamanote Line, Tokyu Meguro Line, or the Namboku or Mita subway lines.
---
Tahiti Festa 2023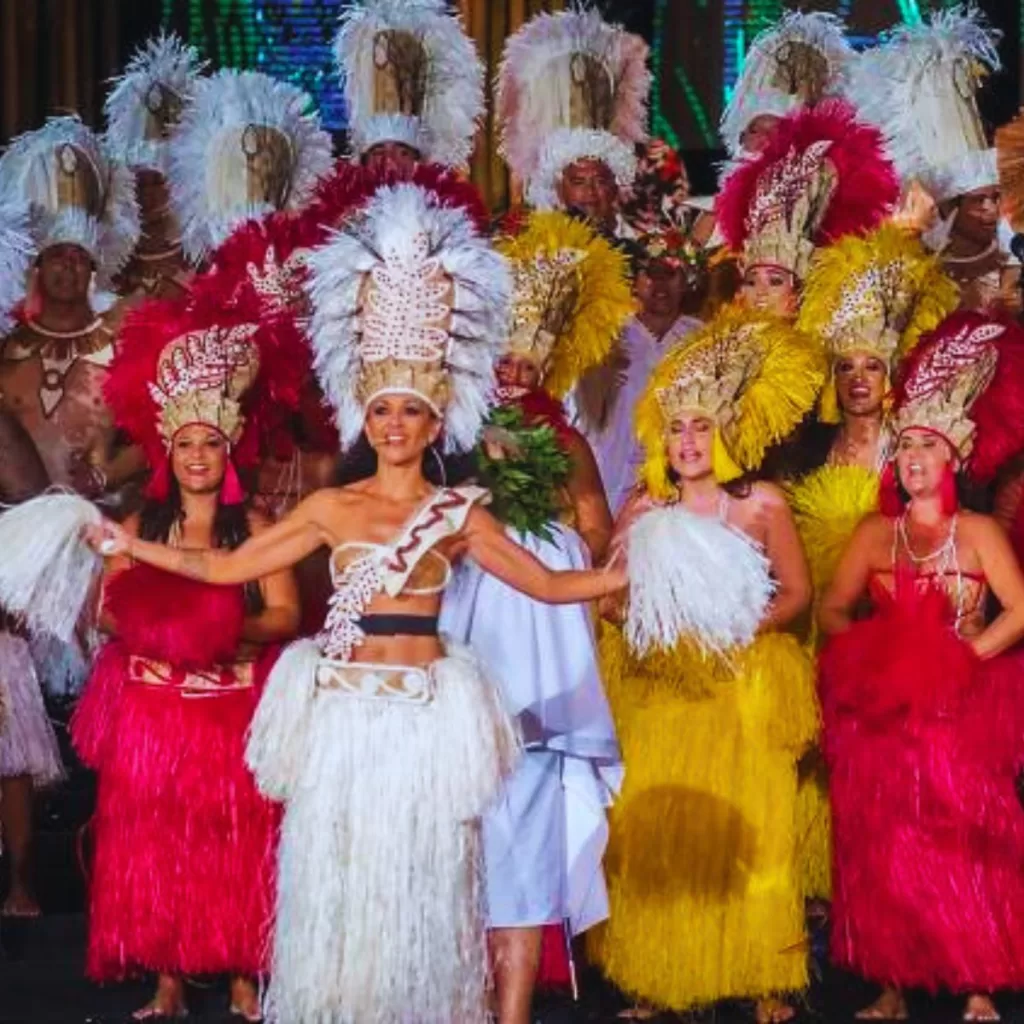 Venue: Kosugi Core Park and Grand Tree Musashikosugi
Date: Mid-September (to be confirmed)
Time: 11:00 am – 8:00 pm
Experience a taste of Tahitian culture at Tahiti Festa 2023. Head to Musashi-Kosugi for delicious food, refreshing pineapple juice, Tahitian beer, traditional music and dance performances, and unique clothing. This family-friendly event has been held since 2008 and offers a rare opportunity to enjoy the vibrant island atmosphere in Tokyo.
---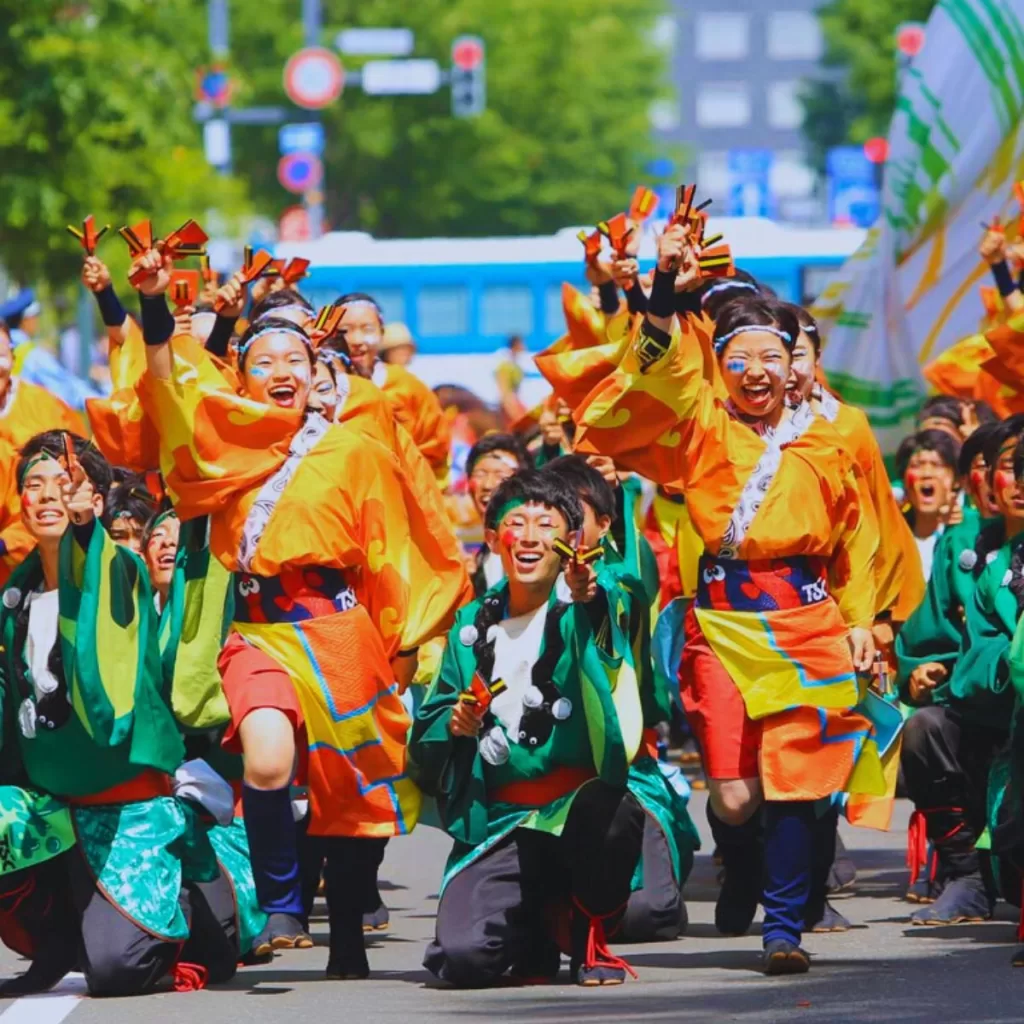 Venue: Kiba Park, Koto Ward
Date: To be confirmed
Time: 9:30am – 5:00pm
This September, the vibrant Yosakoi Oedo Soran Festival returns to Tokyo, with an estimated 45 Yosakoi dance teams participating. Located at the northern event square of Kiba Park in Koto Ward, this major event showcases colorful costumes, lively music, and captivating dance performances.
---
ULTRA JAPAN: Tokyo's Ultimate Electronic Music Festival
Venue: Tokyo Odaiba Ultra Park
Date:: Sep 16th – Sep 17th 2023
ULTRA JAPAN, a premier electronic music festival organized by Ultra Worldwide, features renowned DJs performing live sets across various stages throughout the event. With tickets ranging from ¥26,000 to ¥40,000 depending on access levels or age restrictions, this electrifying experience will be filled with immersive performances that appeal to all fans of electronic music genres.
Phase 1 lineup consists of Afrojack, KSHMR, Martin Garrix, Nicky Romero, Timmy Trumpet, and Zedd.
Getting There: ULTRA JAPAN is held in Tokyo Odaiba ULTRA Park.
---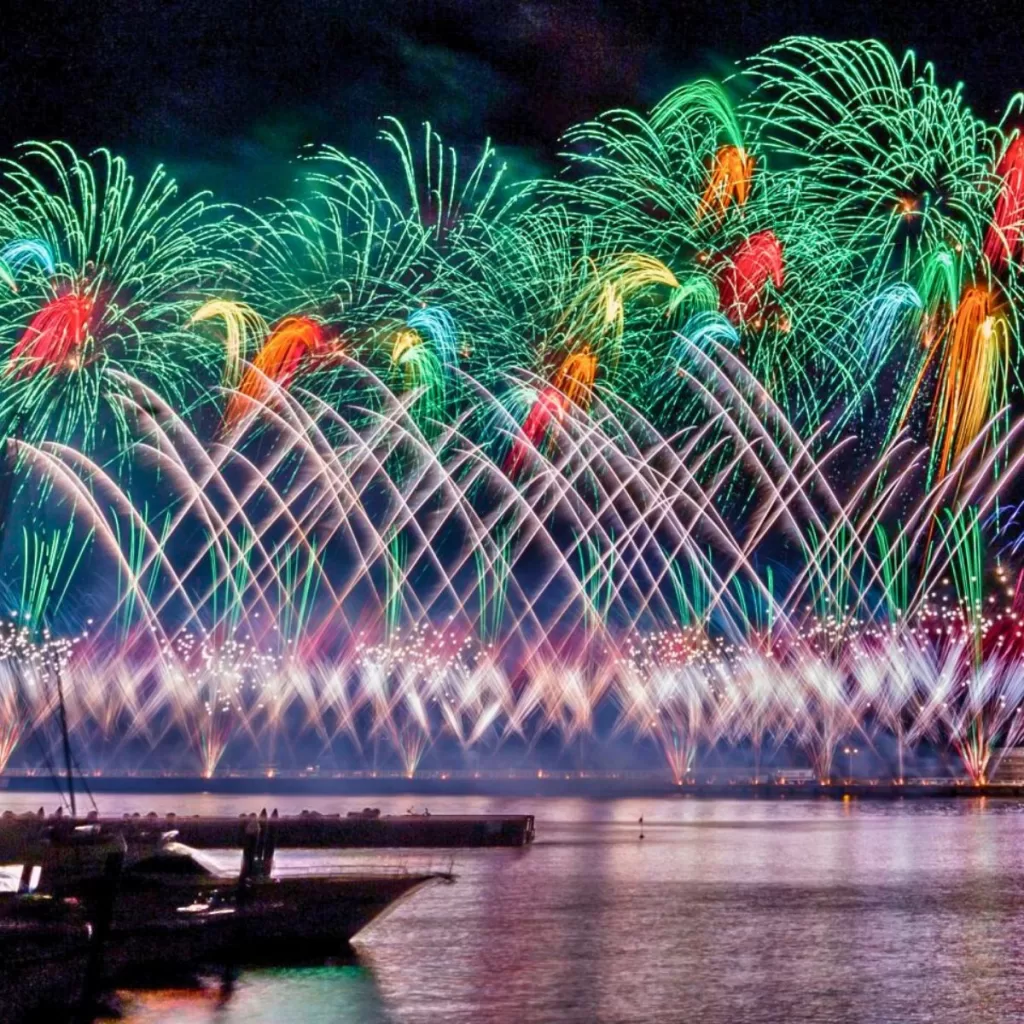 Venue: Atami Bay
Date: All year – September 18, 2023
Time: 8:20-8:45 pm
September 18 marks an exciting day for pyrotechnics enthusiasts as the historic Atami Sea Fireworks light up the sky over Atami Bay. This impressive year-round fireworks show has captivated audiences since its inception in 1952.
Located in Shizuoka prefecture, the event takes advantage of Atami Bay's unique topographic features. The surrounding mountains amplify the sounds of the explosions, creating a stadium-like atmosphere and enhancing the viewer's experience.
Atami's setting also provides one of its most iconic features – firework reflections on the bay's waters. Spectators can witness flickering images of over 5,000 fireworks magnificently mirrored on the sea surface throughout the display.
A must-see culmination of this 25-minute pyrotechnic presentation is a breathtaking "Niagara Falls" sky pattern lighting up the night skies before concluding the show at 8.45 pm.
---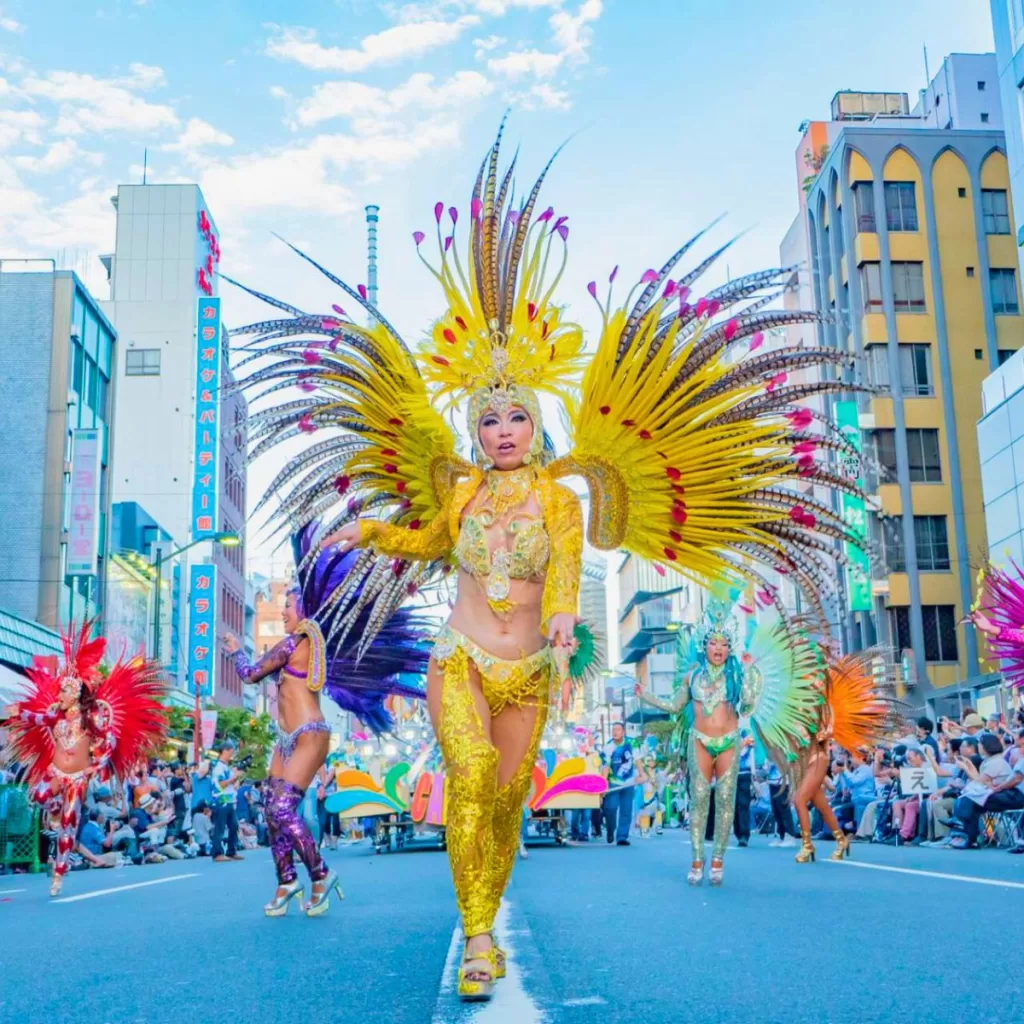 Venue: Asakusa Area
Date: September 19, 2023
Time: 10 am onwards.
Experience Brazil's vibrant spirit at Tokyo's Asakusa Samba Carnival, now known as Asakusa Samba Festa on September 19, 2023. Attracting over 500,000 spectators annually, this lively event features a parade of around 5,000 samba dancers from teams across Japan, displaying their talent in stunning costumes.
Grab a spot along Kaminarimon Dori to enjoy the dazzling parade and immerse yourself in the infectious energy of samba.
---
Venue: Makuhari Messe Convention Center
Date: September 21 (Thursday) – September 24 (Sunday)
Business Day: September 21 (Thu.) 10:00-17:00
September 22 (Fri.) 10:00-17:00
Public Day: September 23 (Sat.) 10:00-17:00
September 24 (Sun.) 10:00-17:00
Time: 9:30am – 5:00pm
The Tokyo Game Show is an annual trade show for video game developers held at Makuhari Messe convention center just outside of Tokyo. Scheduled for September 21-24, 2023, it's one of the world's biggest game events for major companies to showcase their latest products, innovations, and technologies.
In addition to new game releases and demos from various developers, visitors can explore areas dedicated to smartphone games, virtual reality experiences, game schools, and more.
---
Venue: Tama River, Chofu
Date: Sunday, September 24, 2023
Time: 6:30 pm – 7:30 pm
An illuminating celebration awaits you at the Chofu City Fireworks Festival, where around 10,000 fireworks will light up the sky above the Tama River. The opening ceremony begins at 6:10 p.m., followed by the explosive display starting at 6:30 p.m. With an anticipated crowd of 350,000 people, this event promises a dazzling night under the autumn sky
---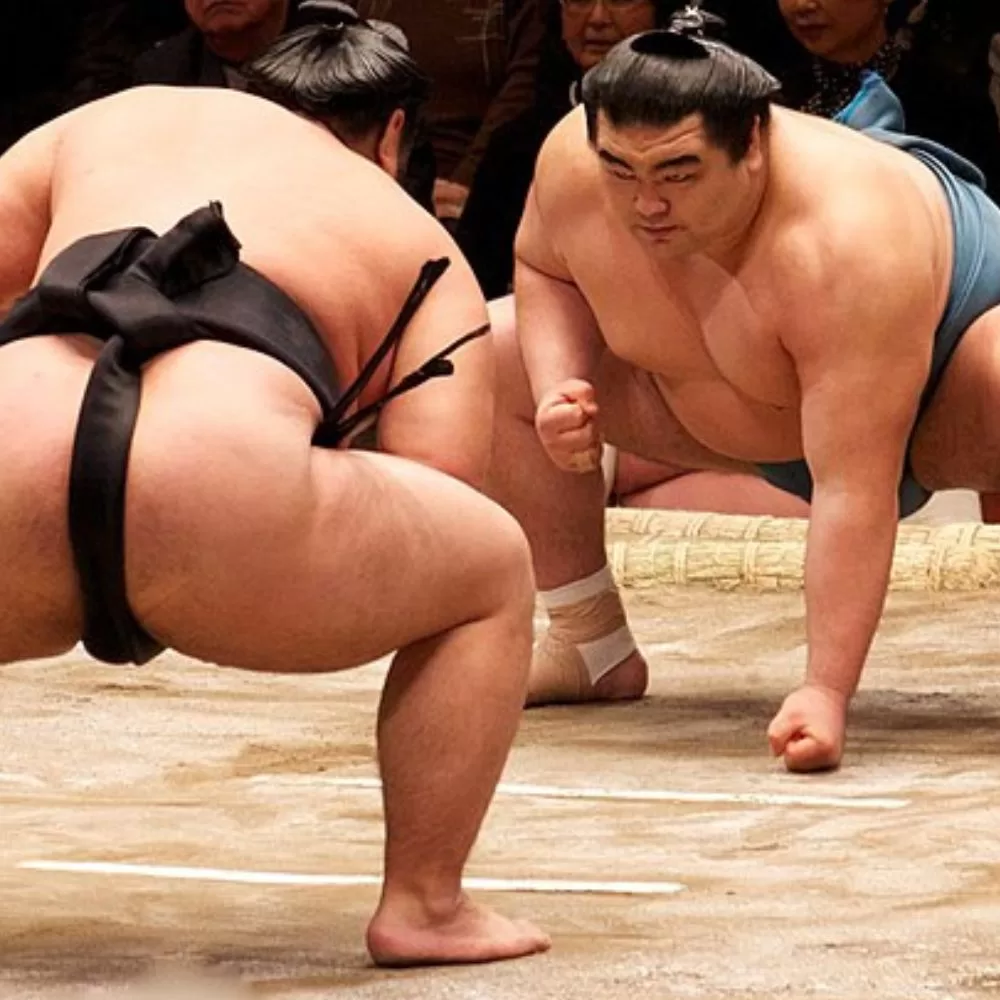 Venu: Setagaya Hachimangu Shrine, Miyanosaka
Date: Mid-September (to be confirmed)
Time: 10 a.m. to 11:30 a.m.
The unique feature of the Setagaya Hachimangu Fall Festival is its ritual sumo competition, known as hōnōsumo. Taking place on a dohyo in front of the shrine, this historical event welcomes members from the Tokyo University of Agriculture's sumo wrestling club to demonstrate their skills. The festival is traditionally held over three days, but in 2023 the mikoshi processions, entertainment, and food stalls have been canceled.
---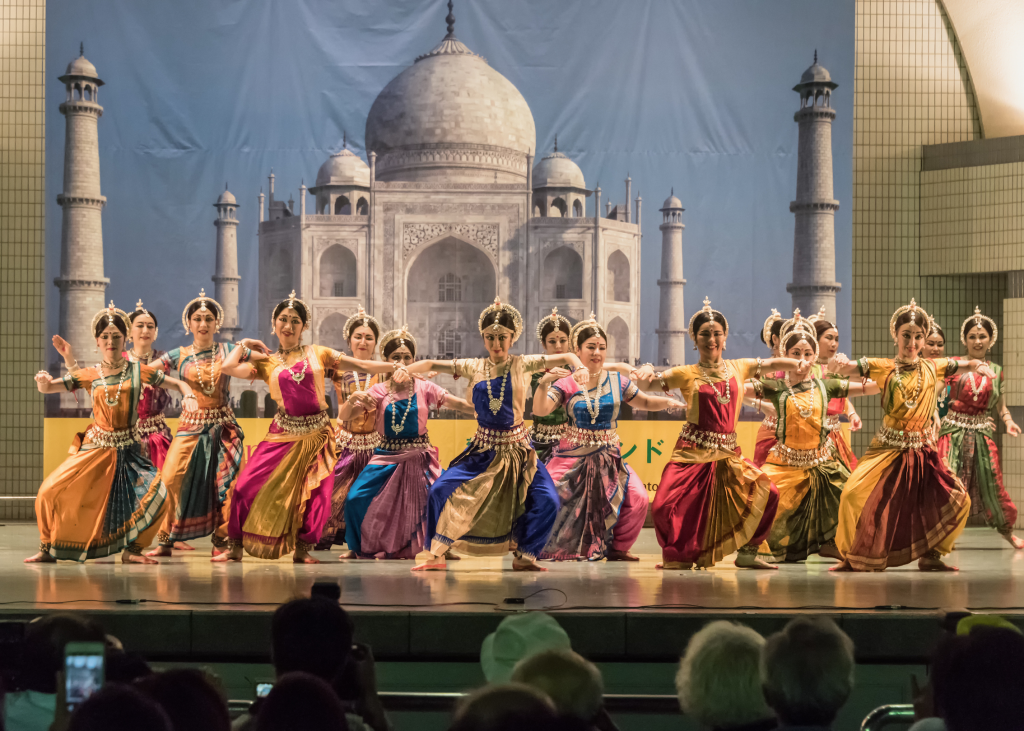 Venue: Yoyogi Park
Date: Sep 23rd – Sep 24th 2023
Tokyo's largest Indian cultural event, Namaste India Festival, offers an immersive experience covering Indian cuisine, handicrafts, music, fashion, spirituality, and more. Highlights include vegetarian cuisines, hand-made clothes and jewelry, Henna tattoos, tarot readings, as well as workshops and lectures on diverse topics such as Ayurveda and Hinduism.
Admission to the festival is free of charge.
---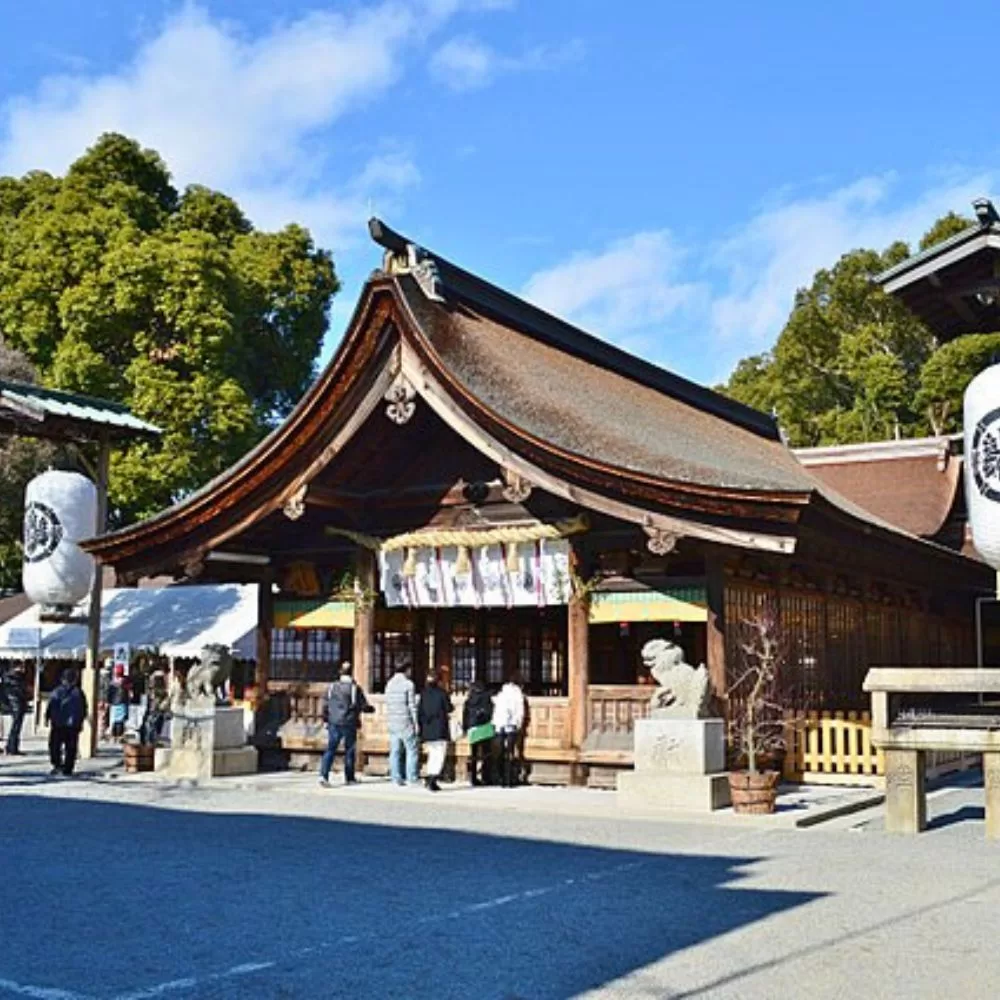 Venue: Ōkunitama Jinja Shrine
Date: September 27 – September 28, 2023
The Ōkunitama Shrine Autumn Festival, colloquially known as the "Chestnut Festival," celebrates the historical connection between chestnuts and the Musashino region. Dating back to 1738, this festival features 260 colorful paper lanterns illuminated with hand-drawn pictures and chestnuts roasted onsite for visitors to enjoy. Be sure to arrive early in the evening to savor the atmosphere as night falls.
With these compelling events taking place throughout Tokyo in September 2023, there is guaranteed excitement for everyone, from traditional Shinto celebrations to international cultural exchanges. Get ready to explore all that Tokyo has to offer during this vibrant month.
---
China Festival: Celebrating 50 Years of Sino-Japanese Relations
Venue: Yoyogi Park
Date: Late Sep 2023
Aiming to promote harmony between China and Japan, the China Festival at Yoyogi Park includes around 80 booths showcasing diverse Chinese cuisine, cultural information, and various traditional performances throughout the two-day event.
Admission to the festival is free.
---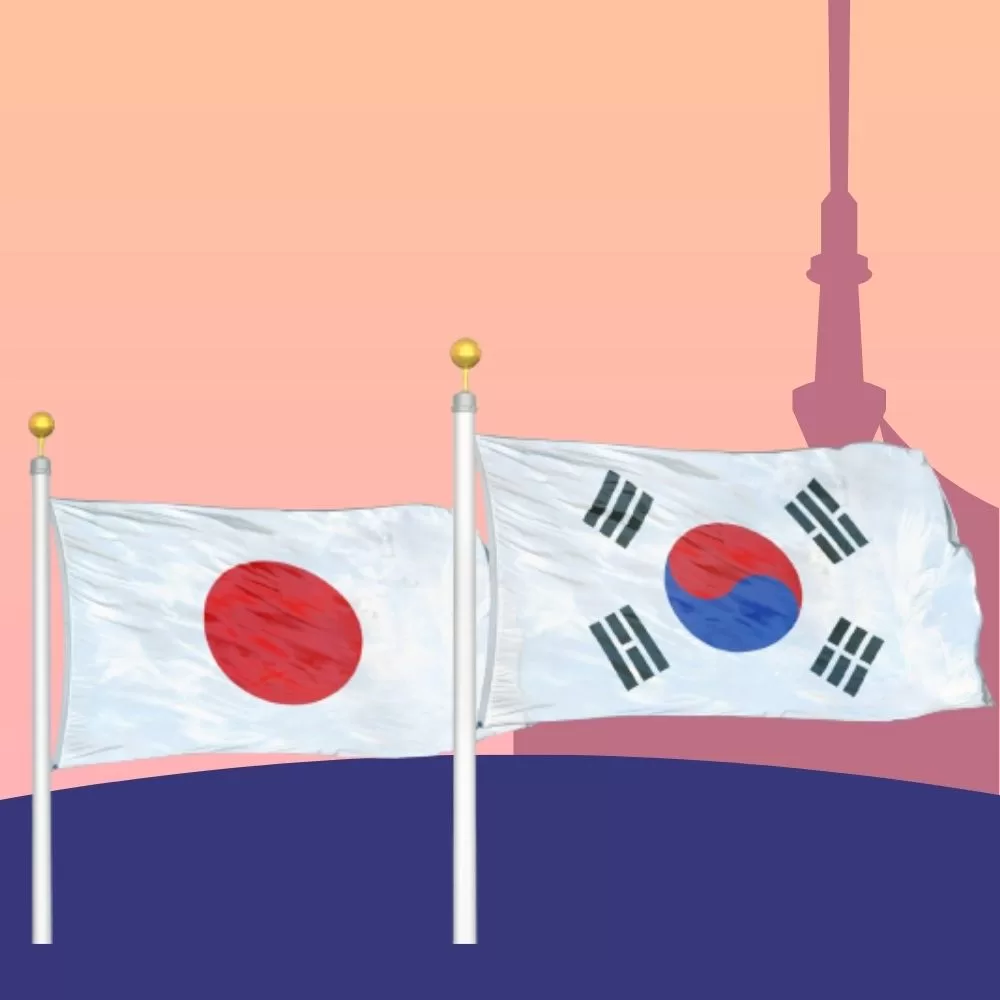 Venue: Hibiya Park
Date: Late-September (to be confirmed)
The Nikkan Kōryu Festival, also known as the Japan-Korea Exchange Festival, is a cultural event held simultaneously in Tokyo and Seoul. Located at Hibiya Park in central Tokyo, the festival features Korean food products, tae kwon do displays, traditional dance performances, music presentations, and live K-pop acts.
Experience Diverse Cuisines
Numerous food stalls will serve authentic Korean and Japanese dishes. Visitors can indulge in various culinary delights from both countries while also learning about their shared history.
Getting There: Hibiya Park can be accessed within five minutes on foot from Harajuku Station, served by the JR Yamanote Line. Other train stations in close walking distance include Meijijingumae Statio.
In conclusion, September 2023 promises a month of vibrant events in Tokyo that cater to a wide range of interests. From witnessing the traditional sumo tournaments to enjoying gorgeous fireworks displays at Atami Sea Fireworks, gaming enthusiasts attending the Tokyo Game Show, or dancing along at the Asakusa Samba Carnival, there is something for everyone to experience and enjoy.
The city will provide numerous opportunities for both tourists and locals to immerse themselves in unique cultural experiences originating from different parts of the world.