Ōkunitama Shrine Autumn Festival
The well-renowned Autumn Festival at Ōkunitama Jinja Shrine, also known as the Chestnut Festival, is set to take place on September 27th and 28th. This longstanding event, which goes back to 1738, will celebrate the region's top-quality chestnuts, known for their quality since the Edo period.
Immerse yourself in the electrifying atmosphere of the Ōkunitama Shrine Autumn Festival, one of the must-attend Tokyo events in September, where ancient rituals, thrilling performances, and a kaleidoscope of vibrant colors come together to ignite a sense of wonder and awe.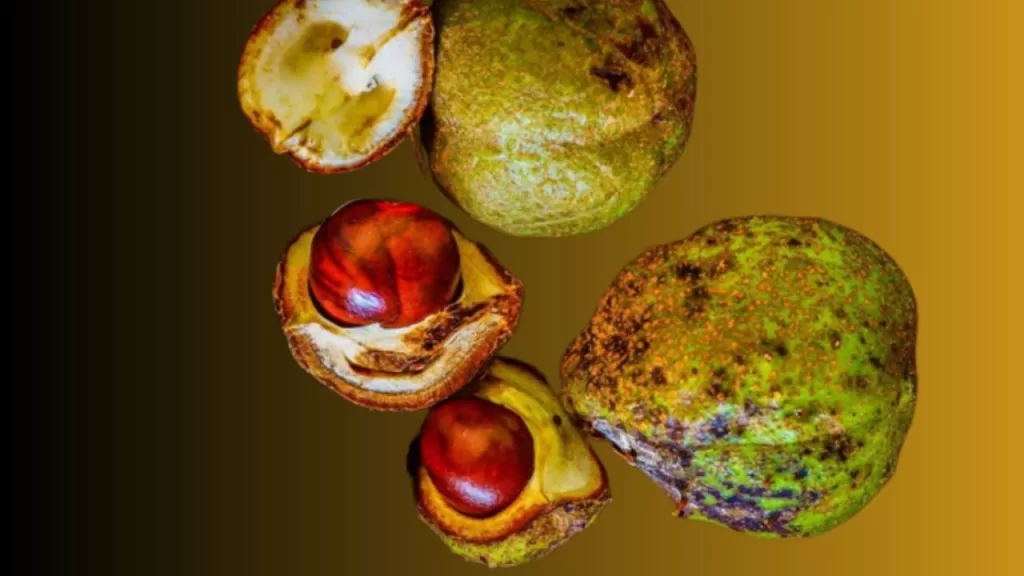 History and Significance of the Chestnut Festival
The festival has its roots in presenting chestnuts to the Tokugawa Clan during the Edo period, owing to their exceptional quality. The harvest period for these premium nuts coincided with the kagura dance rituals performed at this time of year, leading to the moniker "Chestnut Festival." Even today, the festival continues this tradition dating back centuries.
A Glimpse into the Celebration
The main highlight of this yearly festival is a yoimatsuri, a pre-festival celebration held on September 27th before proceeding into the festivities on the following day. Beyond indulging in delightful chestnuts, another key attraction is the illumination provided by 260 meticulously hand-drawn paper lanterns lighting up the area – a tradition starting in 1925 that continues today.
In addition, on both days of the festival in 2023, street vendors will operate from 9 a.m. to 9 p.m., offering a variety of goods – with alcohol sales being excluded. Traditional dances will also be performed throughout both days at Kagura Hall.
Beautiful Japanese lanterns typically flanked the procession areas, providing an ethereal glow. Floats will parade down Keyaki Namiki (Zelkova Row), accompanied by lively music enhancing the festive atmosphere.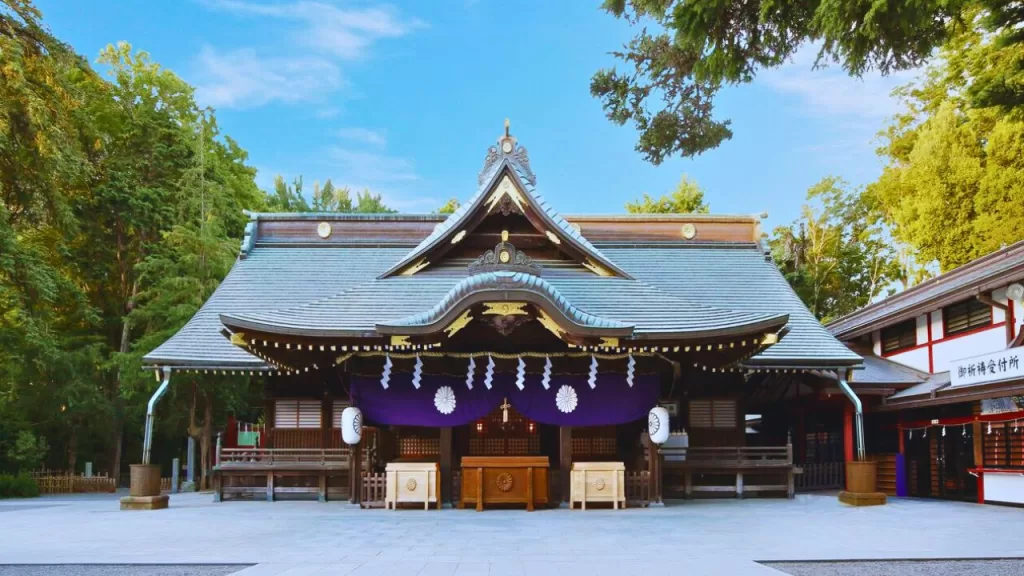 Okunitama Jinja Shrine – The Centre of It All
Located in Fuchu, western Tokyo, Ōkunitama Jinja Shrine is one of Tokyo's five Great Shrines and one of Kanto's oldest Shinto shrines. It shares its reverence with other notable Tokyo shrines such as Tokyo Daijingu, Yasukuni Shrine, Hie Shrine, and Meiji Shrine.
The shrine is also known as Rokushogū because it brings together six shrines from Musashi Province under one roof. Ōkunitama-jinja enshrines multiple deities, including its principal deity- Ōkuninushi-no-Kami.
Prepare to be swept away by the exhilarating energy of the Ōkunitama Shrine Autumn Festival, where centuries-old traditions fuse with modern excitement, creating a captivating spectacle that immerses you in the heart of Japanese culture and leaves you spellbound.
Don't miss this unique Autumn Festival from 1738, the "Chestnut Festival." It offers visitors an enriching experience with chestnuts from the Musashino area sold on the shrine's grounds that are in season during this period. Alongside this, you would be treated to lights displayed from over 260 colorful lanterns, creating a magical aura with traditional Shinto music in the background.
Experience the breathtaking synergy of Japanese and Korean traditions at the Ōkunitama Shrine Autumn Festival, where the vibrant spirit of The Nikkan Koryu in Tokyo takes center stage, captivating audiences with its dynamic performances, cultural exchange, and a harmonious celebration of the rich heritage shared between these two fascinating cultures.