Daikoku Matsuri
Immerse yourself in the vibrant cultural celebrations of Daikoku Matsuri, one of the most anticipated Tokyo Events in January, showcasing the city's rich traditions and lively atmosphere.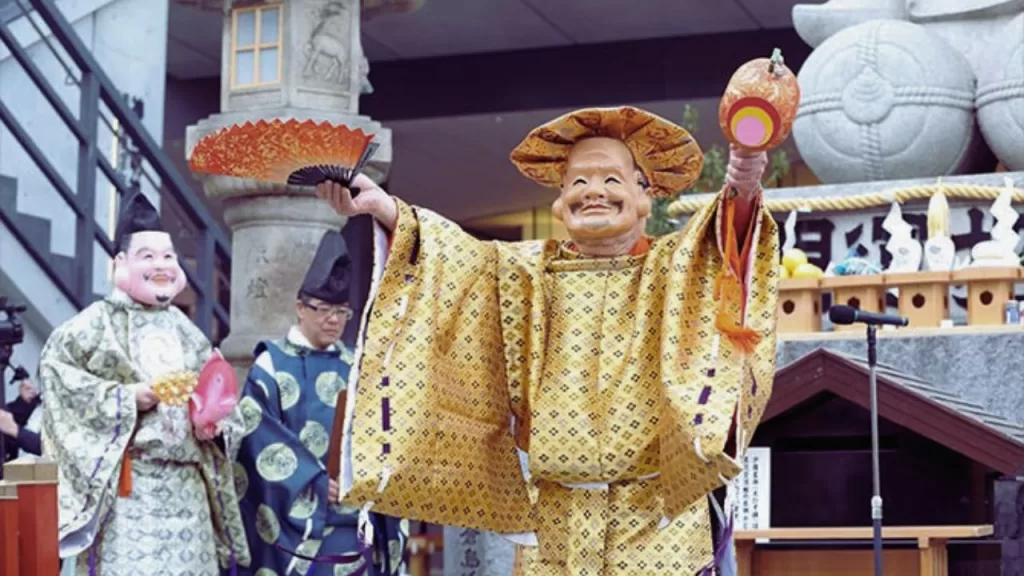 The renowned Daikoku Matsuri festival is scheduled at the Kanda Myojin Shrine in mid-January 2024. Dedicated to honoring Daikoku, the deity of fortune, this annual event coincides with Japan's Coming of Age Day. The festival aims to attract individuals seeking extra merriments and blessings for the upcoming year.
Captivating Performances and Rituals
Daikoku Matsuri is known for its special ceremonies performed by Shinto dancers. Clad as Daikokuten, one of the Seven Lucky Gods, a performer ritually shakes a lucky mallet over the heads of newly turned young adults to bestow prosperity.
One of the intriguing highlights of this festival is the misogi water ritual purification. This tradition on the first day (from 10 am) showcases young adults pouring icy cold water out of buckets, symbolizing purification and renewal.
Additionally, attendees can look forward to a Shijoryu Hochodo performance scheduled on the second day from 12 pm. This extraordinary demonstration involves masterful control of a kitchen knife in a culturally significant fish-filleting ritual that entertains all festival-goers.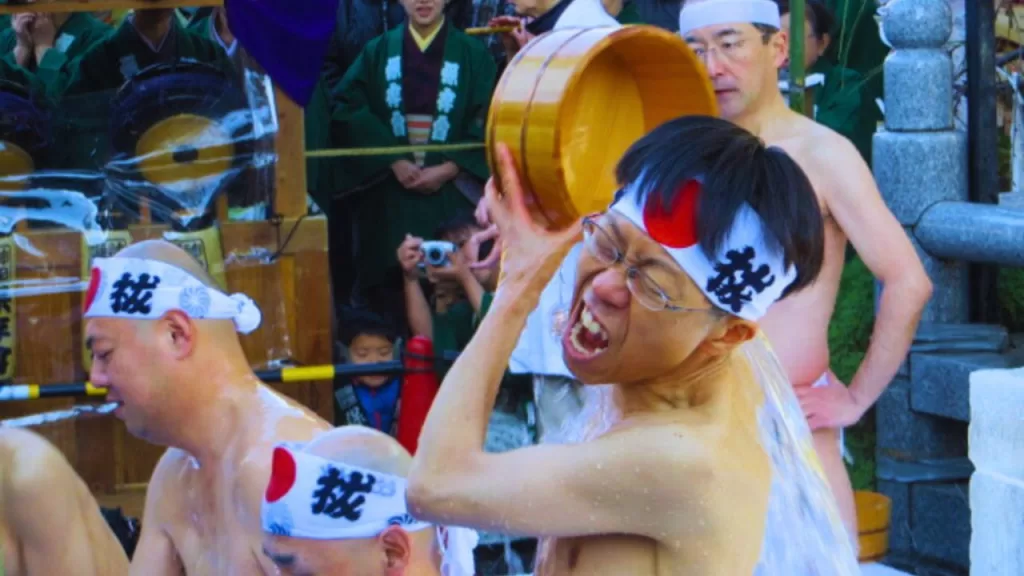 How to Get to Kanda Myojin Shrine
Traveling to Kanda Myojin Shrine is convenient, with it merely being a 5-minute walk from Ochanomizu Station, falls on either Chiyoda, Marunochi, or Chuo Line, and only a 7-minute walk from Yushima Station, located on Chiyoda Line.
Hocho-Shiki Ritual: Mastery Behind A Kitchen Knife
Unique performances such as Hocho-Shiki are also slated on January 19 from noon. An expert in cutting arts will exhibit impressive kitchen knife honing skills elegantly slicing up fish. Meanwhile, a pre-Coming-of-Age ceremony will happen on January 18 from 10 am, wherein new adults are expected to be drenched in cold water. Festive traditional music adds rhythm and enthusiasm to these events.
Another important component of interest is the two deities associated with wealth and good fortune housed at Kanda Myojin being part of the Seven Gods of Fortune: Daikoku Matsuri, held annually in mid-January, stands as the first festival carried out by the revered shrine.
At 3 pm on Sunday, a disguised Shinto dancer personifies a Daikokuten, and shakes an oversized mallet above freshly minted adults, imparting them with thoughts of good health and prosperity for their future.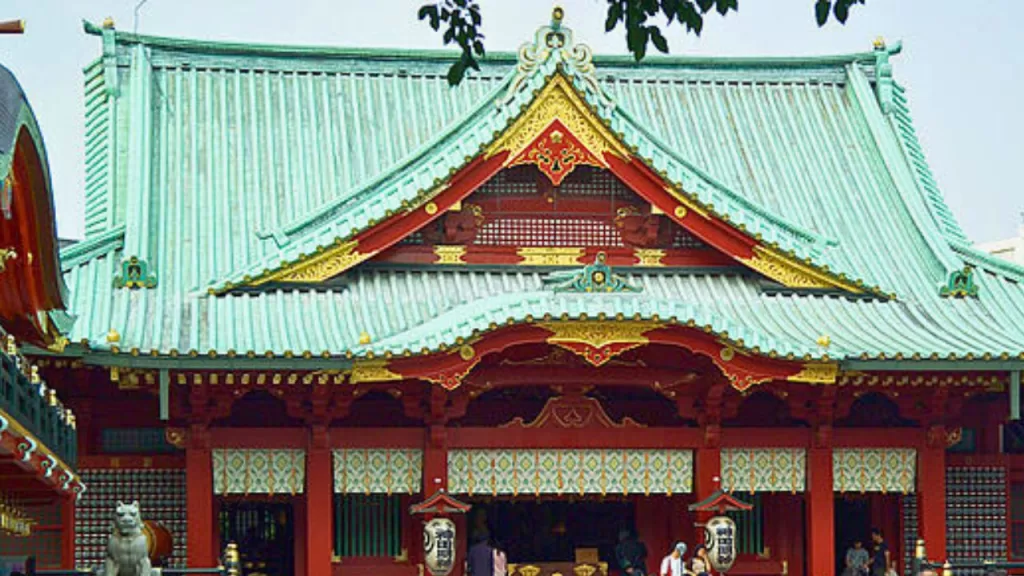 Make Wishes at Kanda Myojin Shrine
Kanda Myojin Shrine has been accentuated as a place where Japanese locals and visitors come together seeking blessings for different aspects such as well-being, successful commercial ventures, new relationships fostering stronger network connections, or simply overall happiness in their homes and lives, indeed, making it a beacon of hope!
In closer alignment with Coming-of-Age Day – celebrating those transitioning into adulthood at 20 years old; Daikoku festival features the unique practice where Shinto dancers dedicate performances depicting Daikoku, waving his lucky mallet above their heads, further encapsulating the festive spirit while bestowing goodwill onto each present.
Experience the awe-inspiring clash of titans at the January Grand Sumo Tournament, adding an electrifying twist to the festive ambiance of Daikoku Matsuri, a true celebration of Japanese culture.