As the new year kicks off, Tokyo is bustling with various events that showcase traditional Japanese culture, winter festivities, and thrilling entertainment. Here are some of the top events in January 2024. Don't miss out on these unique experiences to immerse yourself in Tokyo's vibrant atmosphere.
| Date | Event Name | Category |
| --- | --- | --- |
| January 1, 2024 | Geikosai New Year's Festival | Festival |
| January 1-10, 2024 | Seven Lucky Gods Pilgrimage | Tradition |
| January 15-16, 2024 | Setagaya Boroichi: January Edition | Flea Market |
| Mid-January 2024 | Tokyo Auto Salon Revs Up for 2024 | Automobile Show |
| Mid – Late January 2024 | Furusato Matsuri: Celebrating Japanese Food and Culture | Festival |
| Late January 2024 | Earth Garden Winter Festival | Festival |
| Late January 2024 | Mega Ekiben Festival at Tokyo Station | Food Festival |
| Late January 2024 | Shimokitazawa Tengu Festival | Festival |
| January 2024 | Tokyo Mega Illumination Returns | Winter Illumination |
| Early December 2023 – Early January 2024 | Omotesando Illumination | Winter Illumination |
| Mid-November 2023 – Early January 2024 | Yebisu Garden Place Winter Illumination | Winter Illumination |
| Early – Late January 2024 | January Grand Sumo Tournament | Sports Event |
| October 20, 2023 – January 28, 2024 | Scenes From Monet's Series Exhibition | Art Exhibition |
| Mid-January 2024 | Daikoku Matsuri | Festival |
| Mid November 2023 – Late February 2024 | Kioi Winter Forest Illumination | Winter Illumination |
| Mid-November 2023 – Late February 2024 | Tokyo Dome City Winter Lights | Winter Illumination |
Tokyo Events in January 2024: From Illuminations to Festivals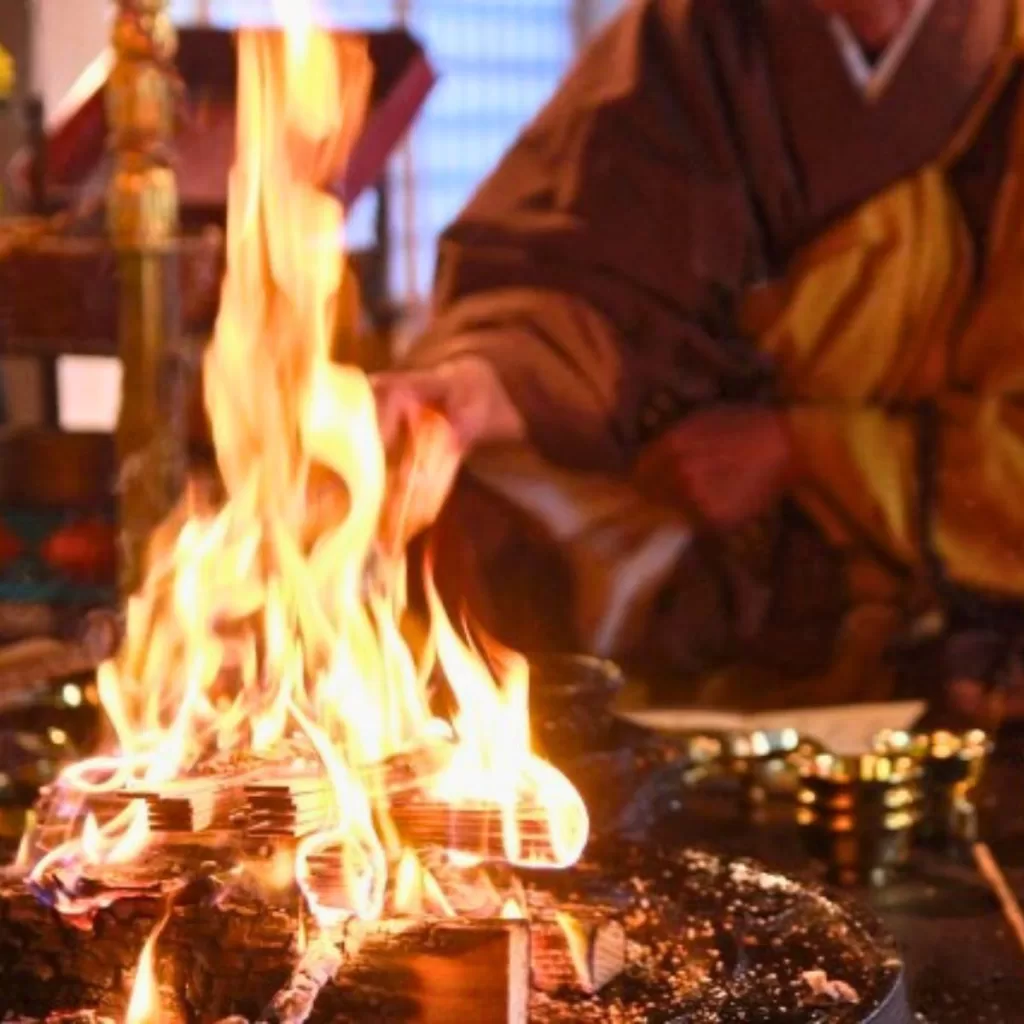 Date: January 1, 2024
Time: 12:00 am – 5:00 pm
Venue: Yakuoin Temple, Mount Takao
As one of the three annual festivals at Yakuoin Temple on Mount Takao, the Geikosai New Year's Festival is a perfect way to welcome the new year with tradition and spirituality. The event starts at midnight and continues until 5 pm the following day. During this time, the head priest performs several goma fire rituals to cleanse and purify for the upcoming year.
Thousands of visitors pilgrimage to Yakuoin Temple for their Hatsumode, or first worship of the year. Mountain ascetics play conches, and priests recite sutras during the sunrise ceremony known as Geikosai, which translates to "welcoming the light." If you're lucky with clear weather, you may get your first glimpse of the majestic Mt. Fuji in 2024.
To reach Yakuoin Temple at Mount Takao, you can take the Keio Takao Line to Takaosanguchi Station, followed by a cable car ride to the summit. From there, it's a 30-minute walk to the temple.
---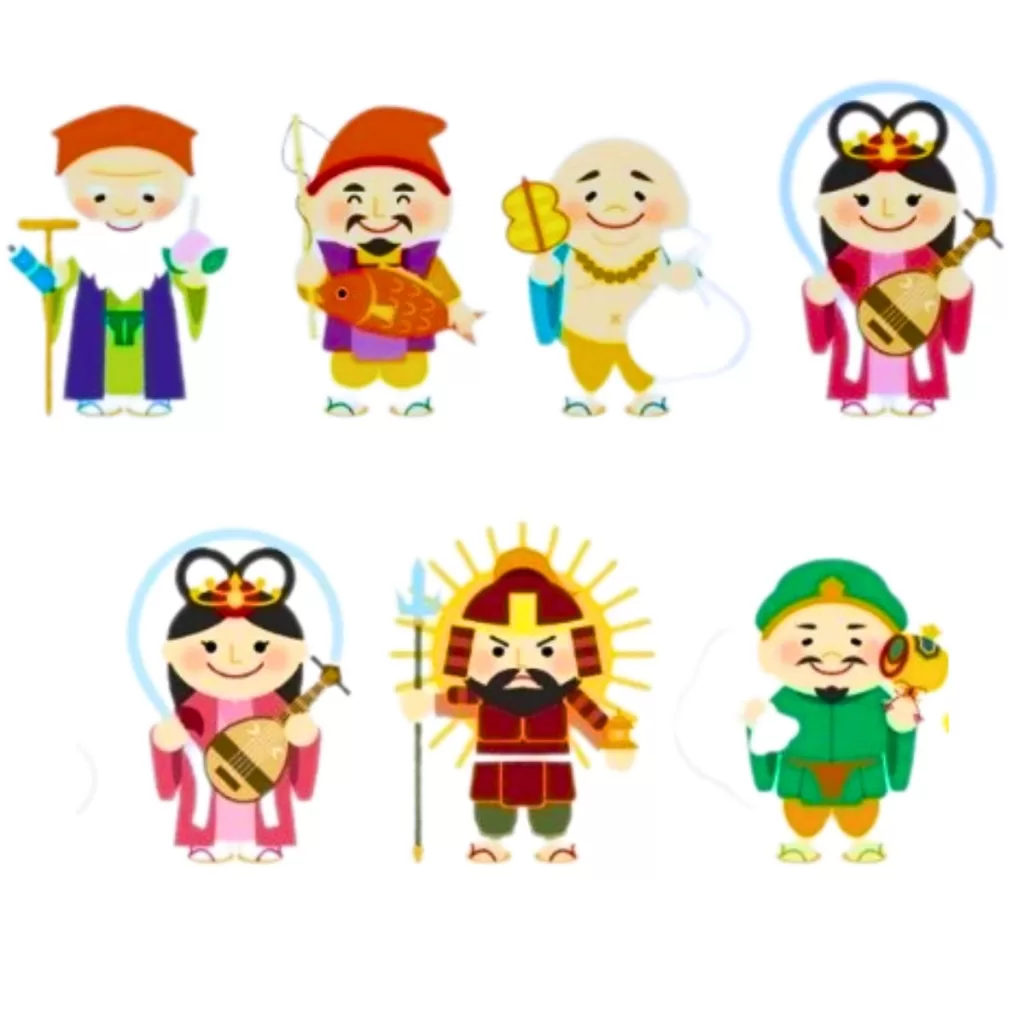 Dates: January 1 – January 10, 2024
Venue: Asakusa, Nihonbashi, Shinagawa, Ueno, Yanaka
Start your year right by paying respects to the Seven Lucky Gods of Japan (Shichifukujin) for fortune and prosperity. Various courses around Tokyo can be followed in areas such as Yanaka, Nihonbashi, and Shinagawa. This pilgrimage is a great opportunity to explore Tokyo on foot while indulging in local customs.
---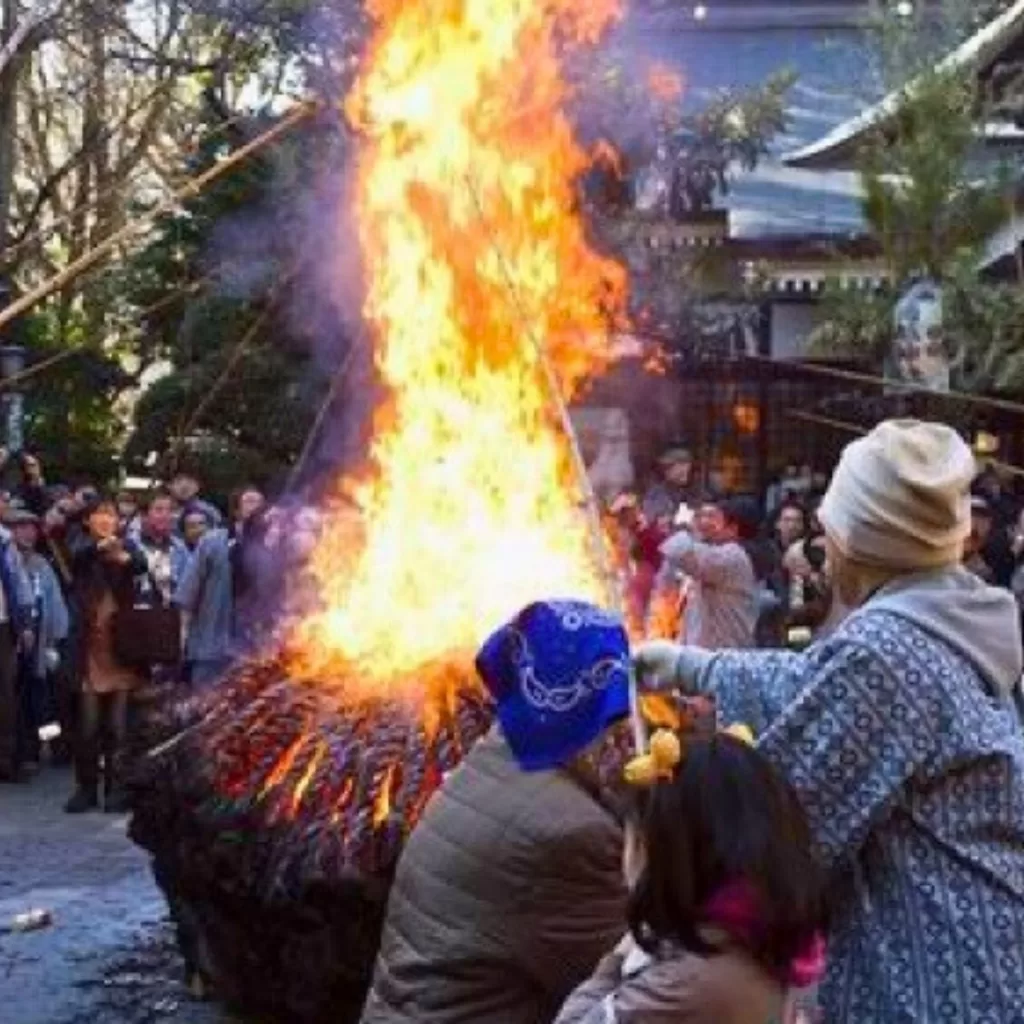 A Ceremonial Fire for Good Health
Date: January 2, 2024
Venue: Torigoe Shrine
On January 8, the Torigoe Shrine Tondoyaki event involves bringing used New Year's decorations to be burned in a massive bonfire. According to tradition, those who have smoke blown across them during this ritual will receive a year's worth of good health.
The ceremonial burning begins at 1 pm and lasts until approximately 2:30 pm. Attendees can roast mochi in the fire before taking it home to enjoy.
---
Wrestle Kingdom 17 in Tokyo Dome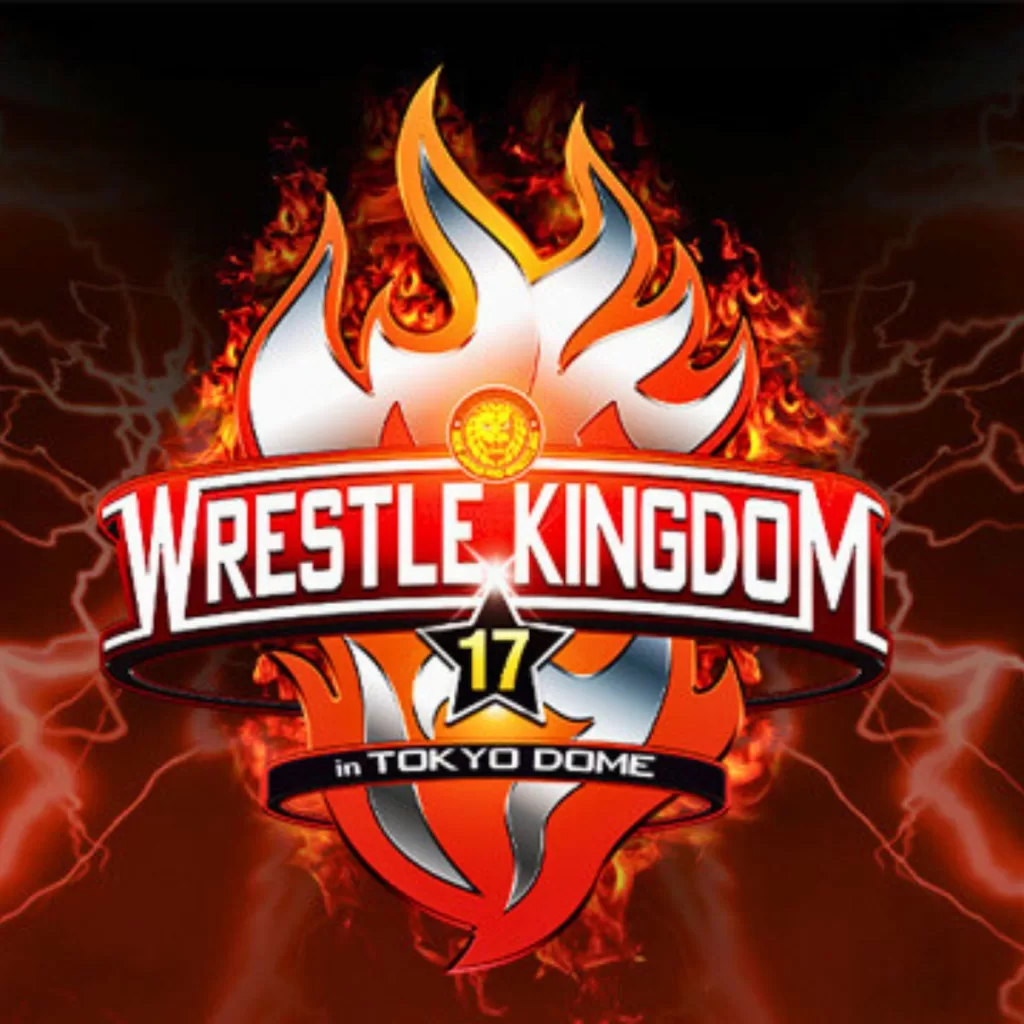 Showcasing Global Wrestling Talent
Date: January 4, 2024
Venue: Tokyo Dome
On January 4, 2024, Tokyo Dome will host New Japan Pro-Wrestling's (NJPW) biggest event of the year – Wrestle Kingdom 17. This long-running event dates back to 1992 and attracts top wrestlers worldwide to compete in Japan. In addition to crowning a new NJPW World Television Champion this year, doors will open at 2:45 pm, with kickoff matches beginning at 3:30 pm, followed by the main card starting at 5 pm.
---
Celebrate Health and Good Fortune at Daikon Radish Festival 2024
Temple Traditions at Matsuchiyama Shoden (Honryuin) Temple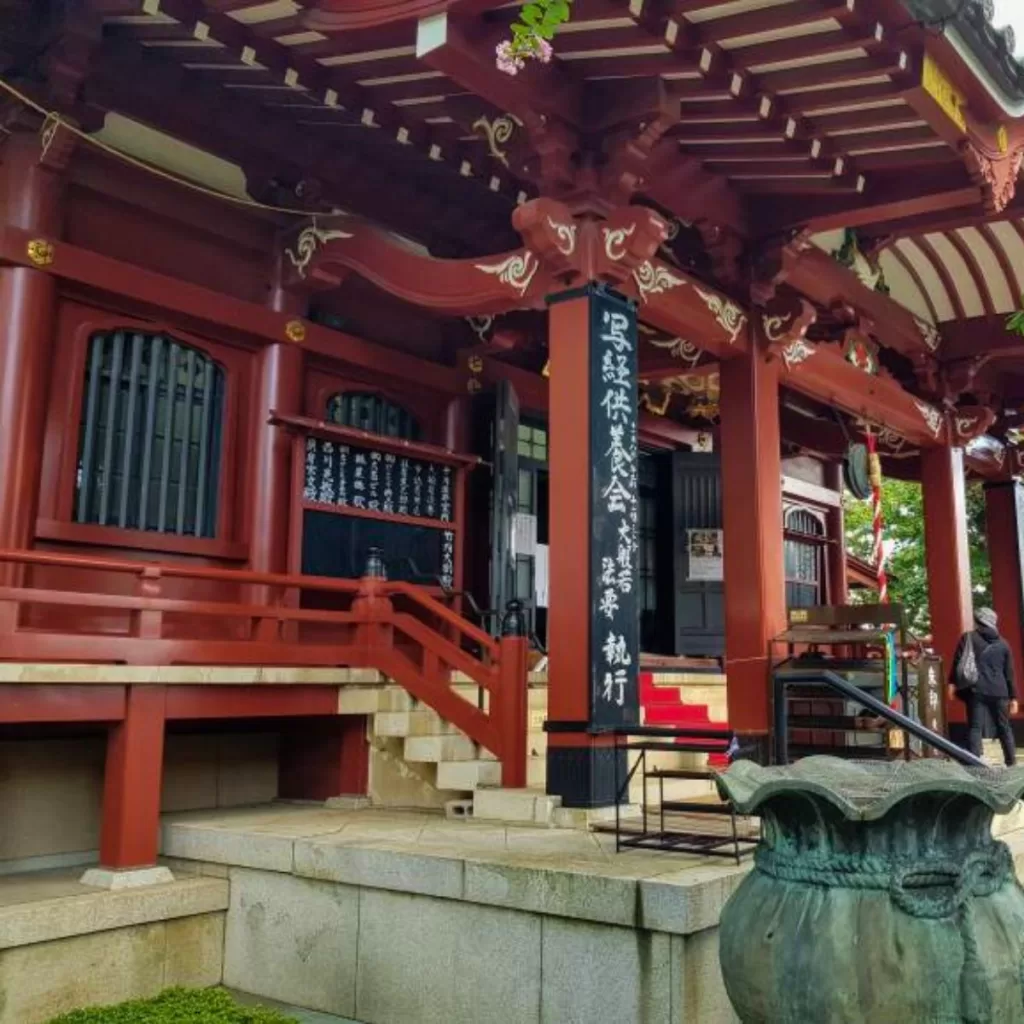 Date: January 7, 2024
Venue: Matsuchiyama Shoden in Asakusa
On January 7, 2024, the Daikon Radish Festival will occur at Matsuchiyama Shoden in Asakusa. During this event, temple visitors honor the god Shōden by offering daikon radishes as a symbol of health and strength. The radishes are then chopped into a special dish called "furofuki," which consists of sliced radishes topped with miso sauce.
According to tradition, those who eat furofuki on this day will receive some of Shōden's power and enjoy good health the following year.
---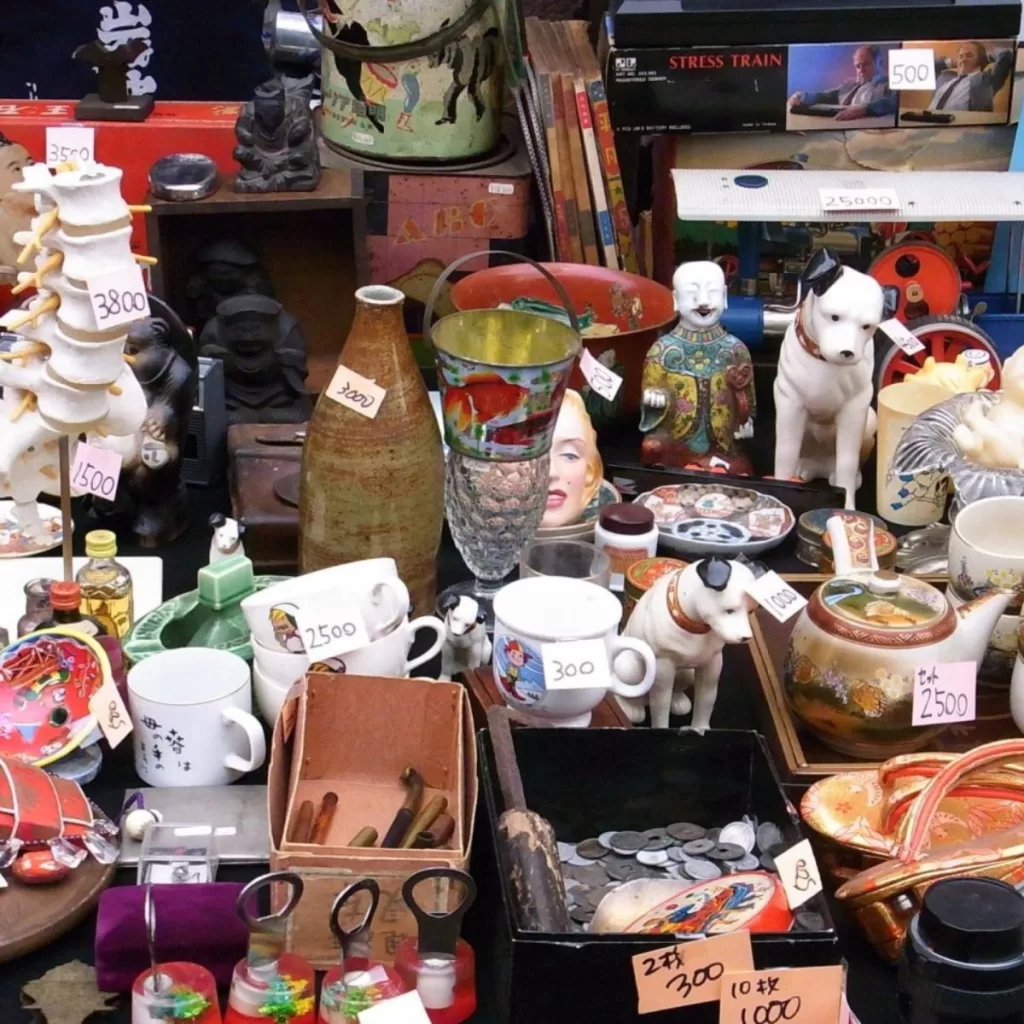 Dates: January 15th -16th, 2024
Venue: Boroichi Dori
With over 400 years of history, the annual Setagaya Boroichi flea market attracts thousands of visitors to the streets surrounding Setagaya Daikan Yashiki. The event features various food, arts and crafts, household items, and the famous daikon mochi rice cake.
Over 400 years of history
Annual flea market event
Setagaya location
Daikon mochi rice cake
Setagaya Boroichi provides a unique shopping experience steeped in tradition and cultural heritage.
---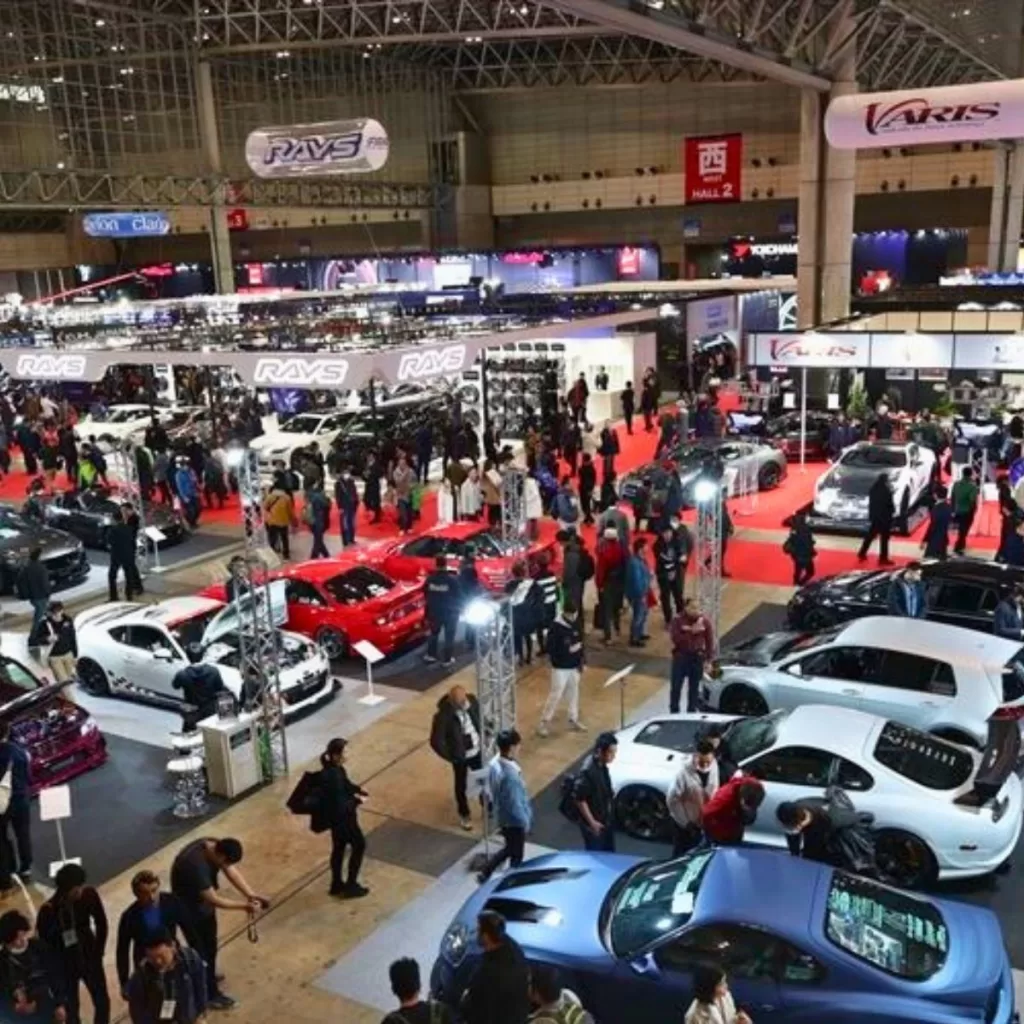 Luxury Automobiles and Modifications on Display at Makuhari Messe
Date: Mid-January 2024
Venue: Makuhari Messe
The Tokyo Auto Salon, known as one of the world's largest automobile shows, will take place in mid-January 2024 at Makuhari Messe. Showcasing luxury motor vehicles, modifications, and tuning, this event is a must-visit for car enthusiasts.
Attendance numbers may not reach their previous highs of 300,000 visitors; however, the excitement surrounding this event remains undiminished. Tickets are available in advance online, with doors opening to industry representatives and media personnel on the first day, followed by public entry on the subsequent two days.
---
Furusato Matsuri: Celebrating Japanese Food and Culture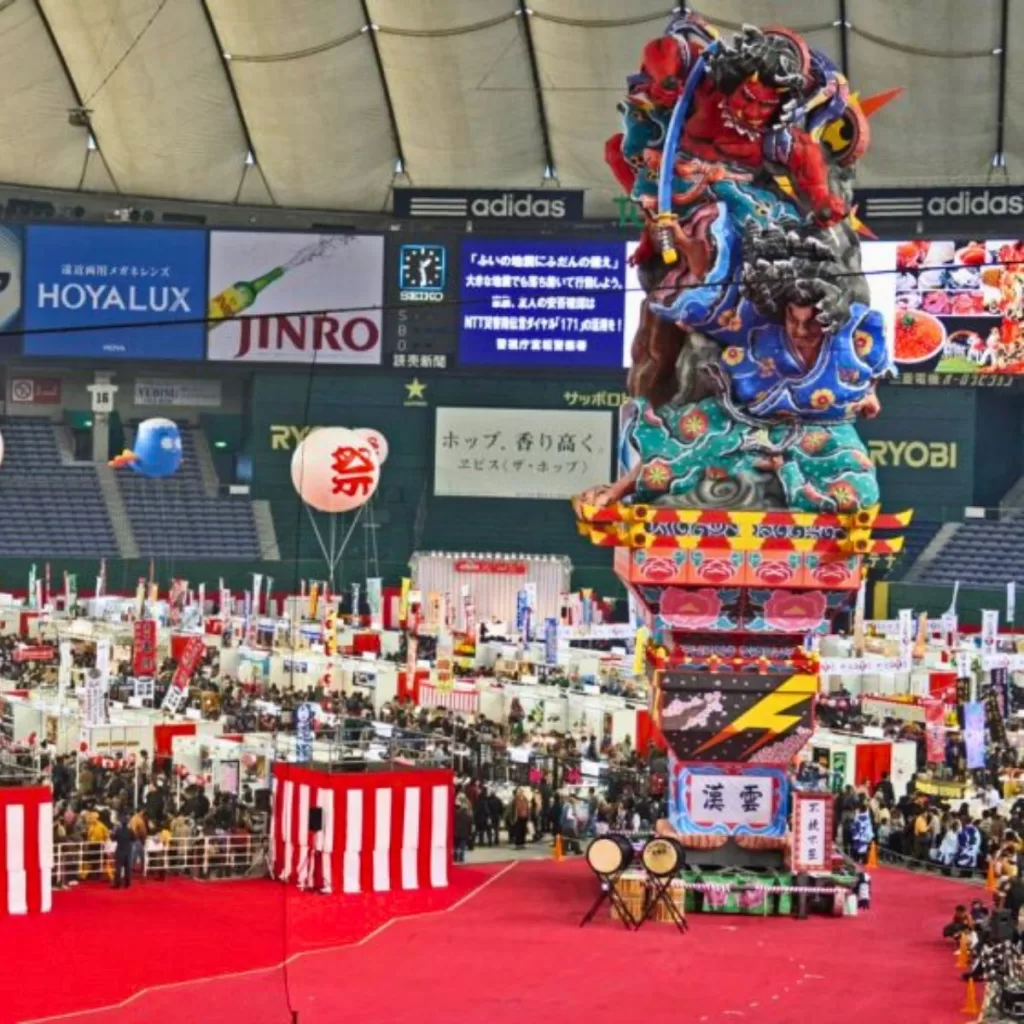 Dates: Mid – Late January 2024
Venue: Tokyo Dome City
Experience the rich flavors and traditions of various regions at Furusato Matsuri in Tokyo Dome City. This event highlights Japan's traditional festivals and food specialties from different Japanese prefectures, like the Aomori Nebuta festival and Okinawa Zento Eisa Matsuri.
Japanese cuisine lovers can indulge in famous regional dishes from Hokkaido to Okinawa.
---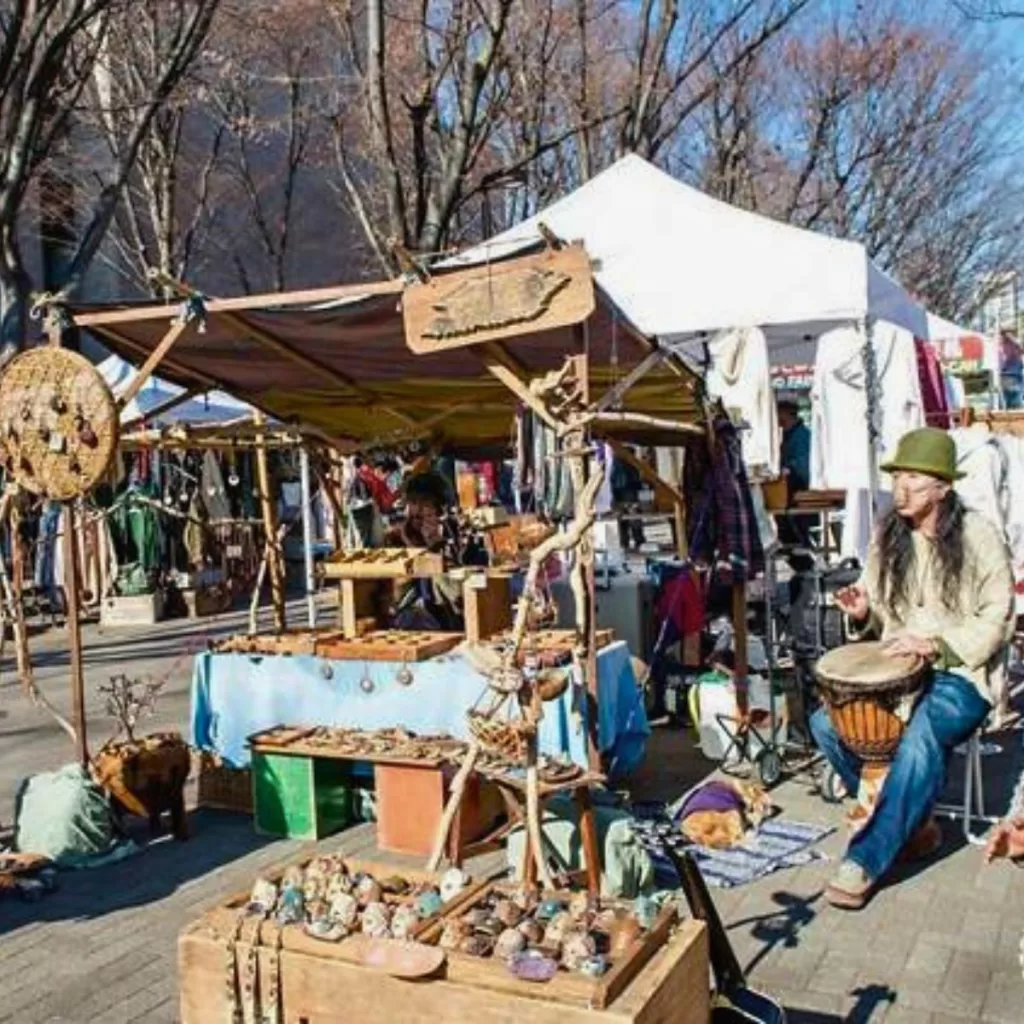 Date: Late January 2024
Venue: Yoyogi Park
Earth Garden Winter Festival offers an eco-friendly open-air market with workshops and live music performances for everyone to enjoy. Browse market stalls selling organic products and earth-friendly goods while indulging in delicious food at this nature-centric event in Yoyogi Park.
---
Get Crafty at Handmade in Japan Fes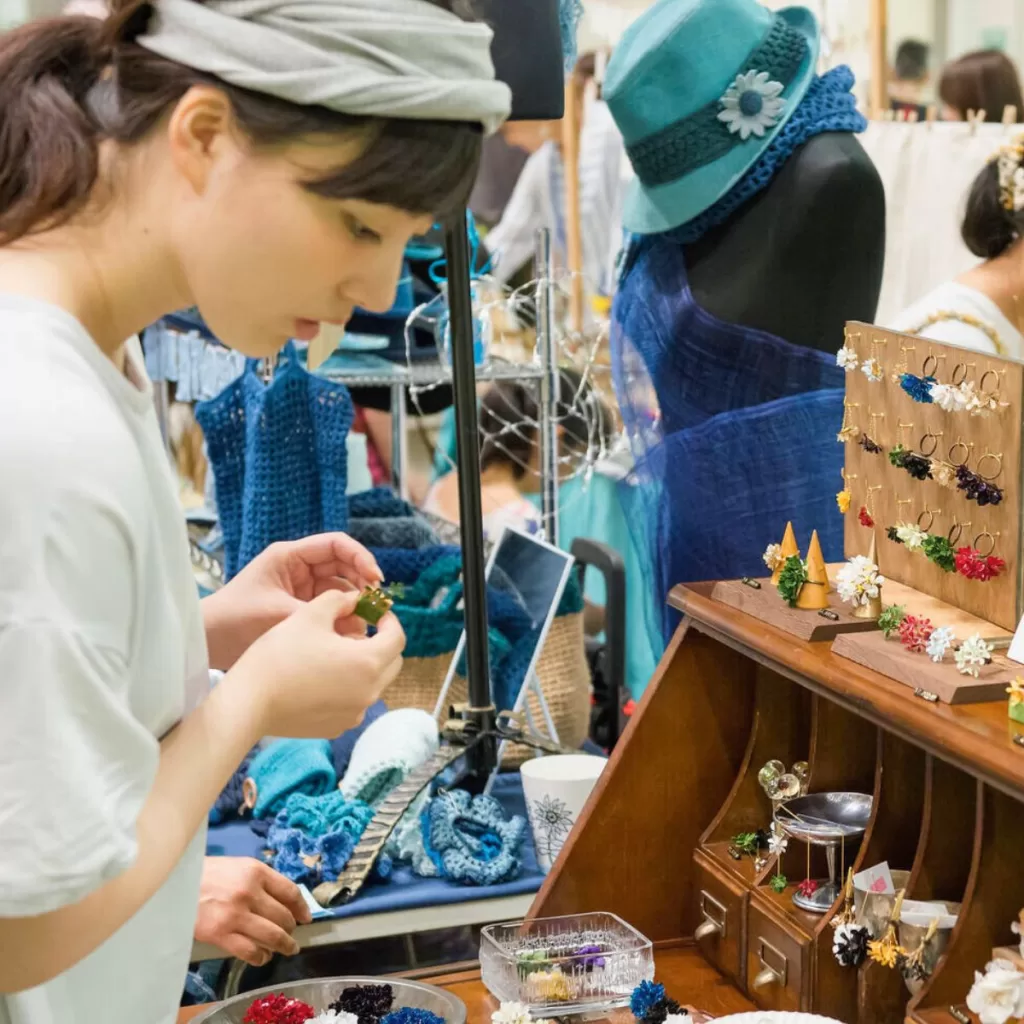 Date: Late January 2024
Venue: Tokyo Big Sight
The Handmade in Japan Fes showcases a wide range of handmade goods, from jewelry to plush toys, all designed to celebrate Japan's long-standing tradition of artisanship. Expect workshops, live music performances, and mouthwatering food booths at this creative affair.
Visitors will enjoy a unique atmosphere where they can shop for one-of-a-kind souvenirs while savoring delicious bites.
---
Tokyo Station's Ekiben Tournament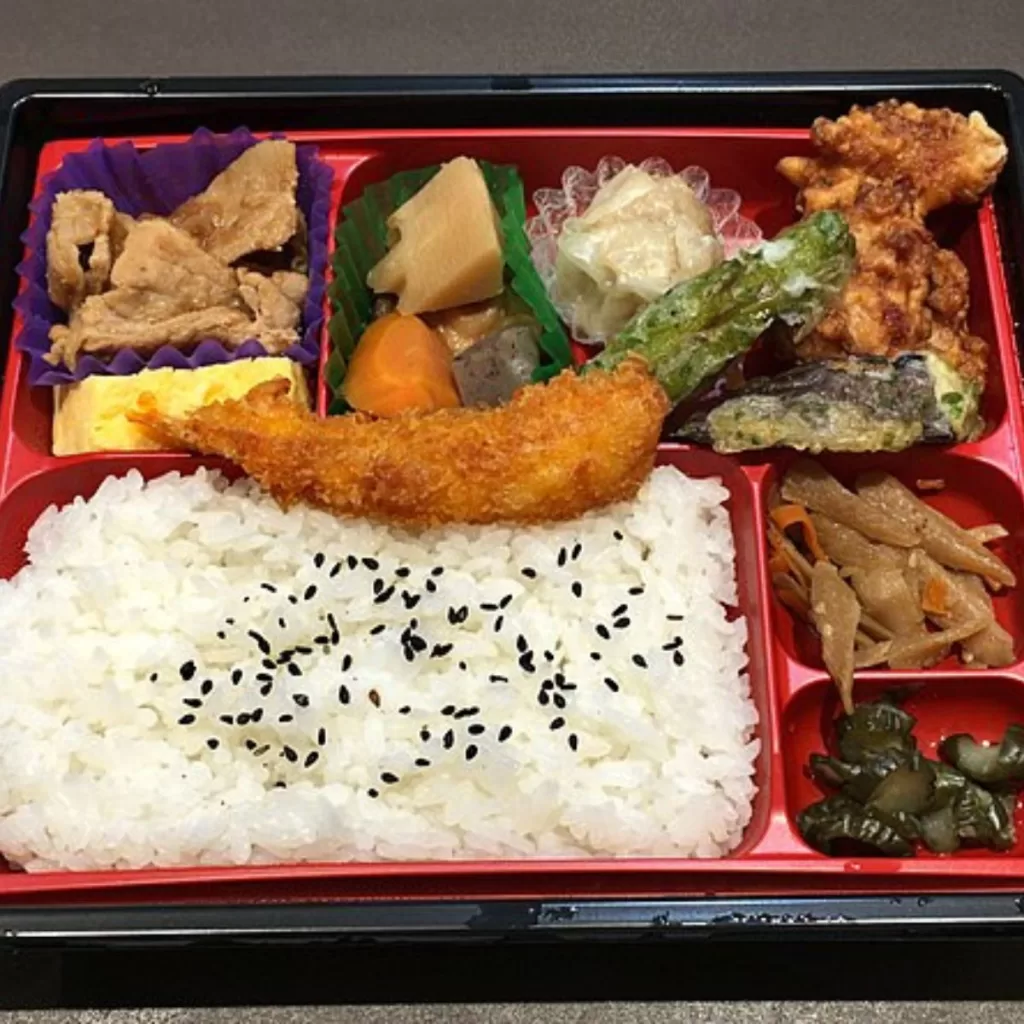 Date: Late January 2024
Venue: Nakanobu Slip Road
Ekiben, the popular station bento boxes in Japan, is getting its tournament near Shinagawa in January 2024. Over 270 goods from all 43 prefectures will be showcased at this event, featuring delicacies such as Fukushima's five-way king crab bowl, Hyogo's octopus rice bowl with simmered eel, and Saga's meaty bento with various cuts of beef.
Celebrating Japan's beloved station bento boxes, a remarkable ekiben tournament is set to take place near Shinagawa in late January.
Over 270 goods
All 43 prefectures
Fukushima king crab bowl
Hyogo octopus rice bowl
With prices ranging from ¥345.34 to ¥894.75, this event will showcase a wide variety of gourmet delights perfect for fans of regional Japanese cuisine.
---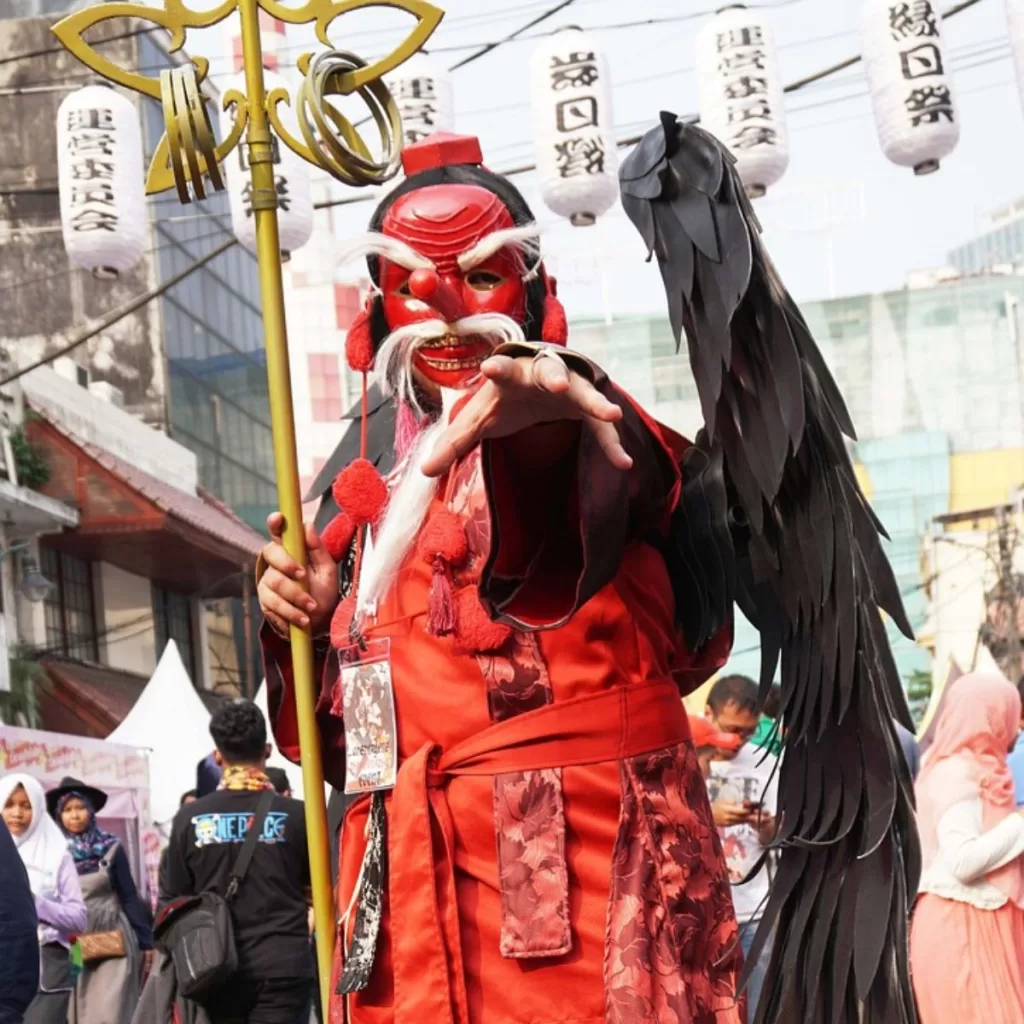 Date: Late January 2024
Venue: Shimokitazawa Area
After a few years of cancellations, the 91st Shimokitazawa Tengu Festival is set to go ahead this year. Happening during Japan's Setsubun Festival, residents scatter roasted soybeans around tengu creatures and chant, "Fuku wa uchi!" (Fortune in!). The festival also includes a parade featuring a giant red tengu head and children in goblin masks.
91st edition
Setsubun Festival
Tengu creature parade
Bean scattering tradition
The festivities occur both on Saturday afternoon at Ichibangai shopping street and around Shinryuji temple near Shimokitazawa station.
---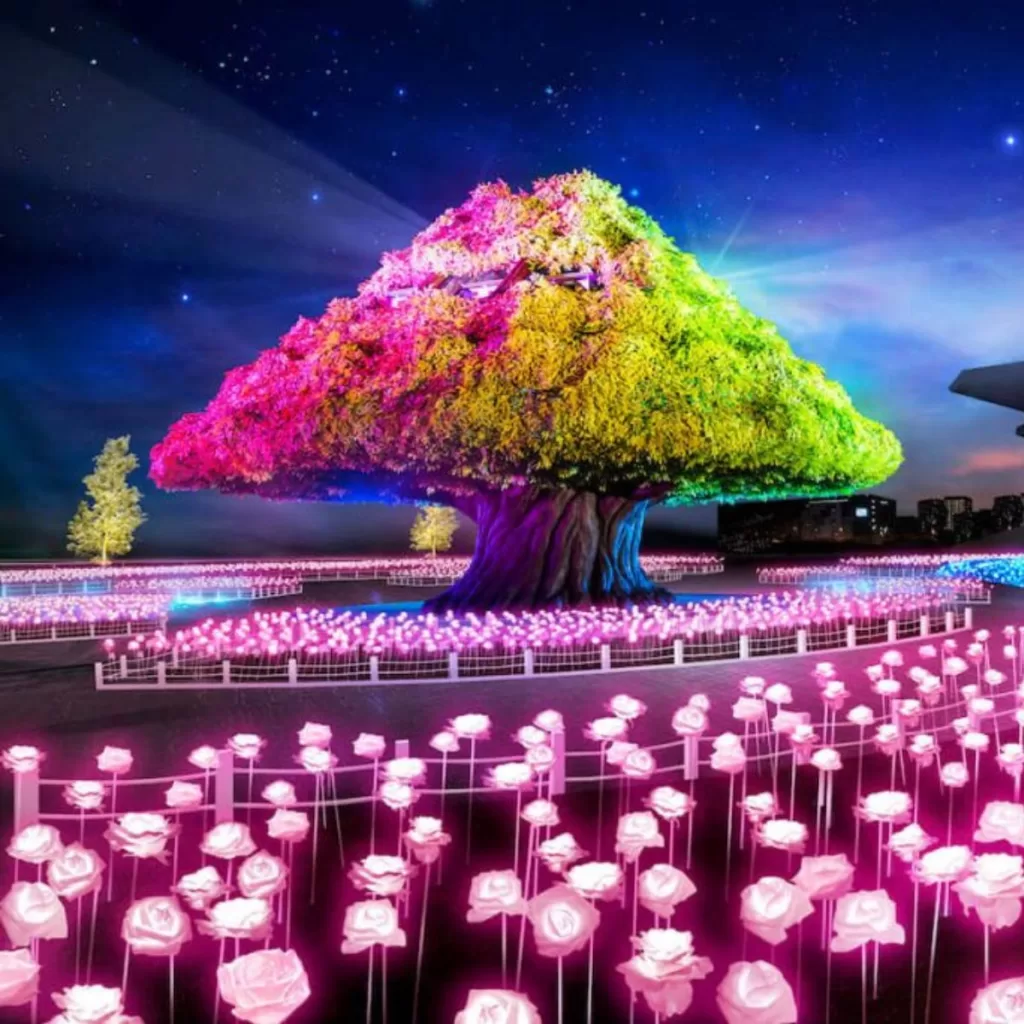 Illuminating the Oi Racecourse
The fifth annual Tokyo Mega Illumination is set to return in January 2024, bringing its dazzling display of lights and visual effects to the Oi Racecourse (Tokyo City Keiba). This seasonal light-up event boasts an impressive assortment of illuminations spread across a vast area, making it an ideal outdoor activity during the COVID-19 pandemic
In collaboration with art collective Naked Inc., Tokyo Mega Illumination incorporates two distinct areas – "Twinkle" and "Wa no Kirameki." The Twinkle area offers visitors a mesmerizing show of musical synchronization, colorful water fountains, aurora lights, and an illuminated tunnel. The other section, Wa no Kirameki, features a blue projection mapping of waterfalls and a garden adorned with 4,000 bright roses.
Visitors will also have the chance to interact with real horses at the racecourse, taking photos and enjoying petting sessions.
Navigating Tokyo Mega Illumination
Travelers should be aware that Google Maps may direct them to the main entrance from Omori or Oimachi. Instead, they recommend heading for the north entrance on the northeast corner of the racecourse for easier access.
---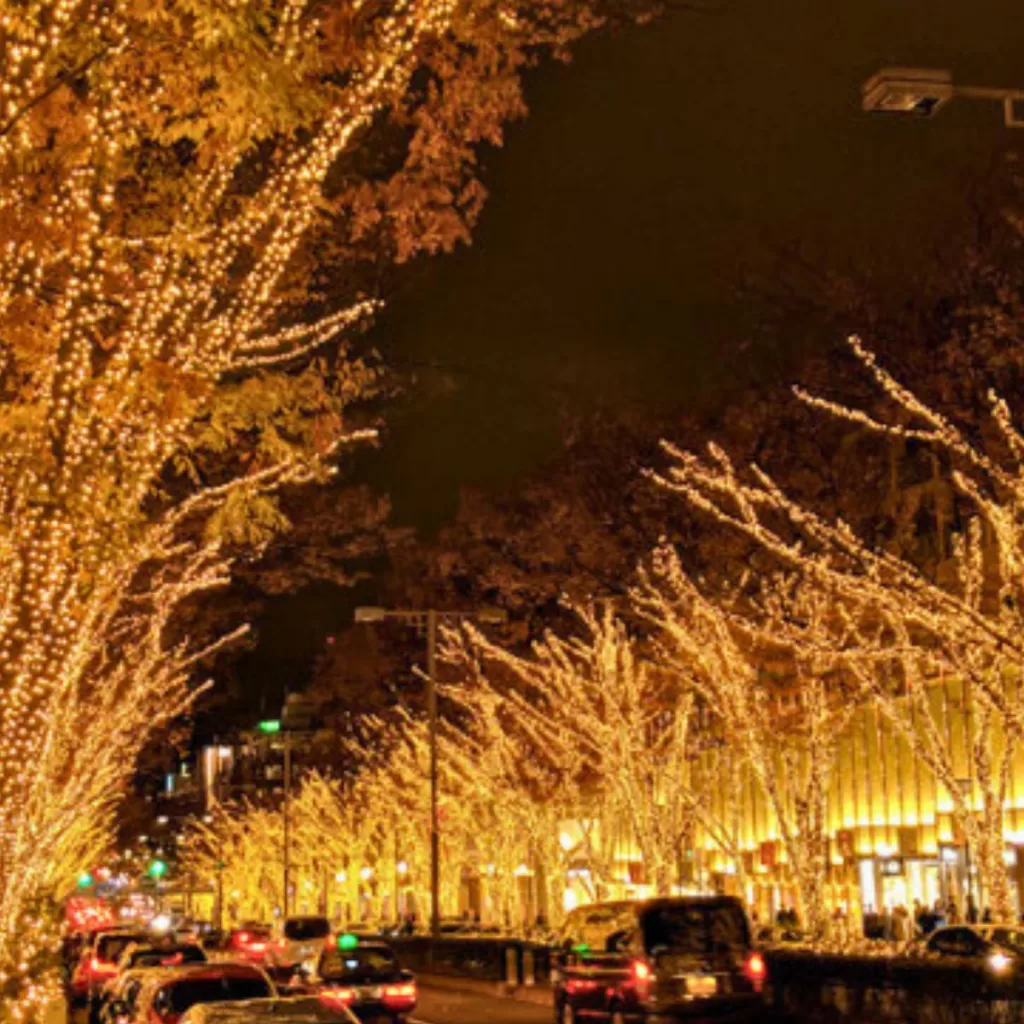 A Classy Display Featuring 900,000 Lights
Dates: Early December 2023- Early January 2024
Venue: Omotesando Avenue
The Omotesando Illumination is set to return in early December, continuing until early January 2024. This upscale annual event features around 900,000 champagne-colored LED lights decorating the 154 zelkova trees lining the streets of Omotesando Avenue. Stretching over a kilometer in length, this must-see winter wonderland will operate from sunset until 10 pm daily.
Visitors to the area are also encouraged to stop by Omotesando Hills and marvel at its extraordinary Christmas tree installation made entirely of balloons.
---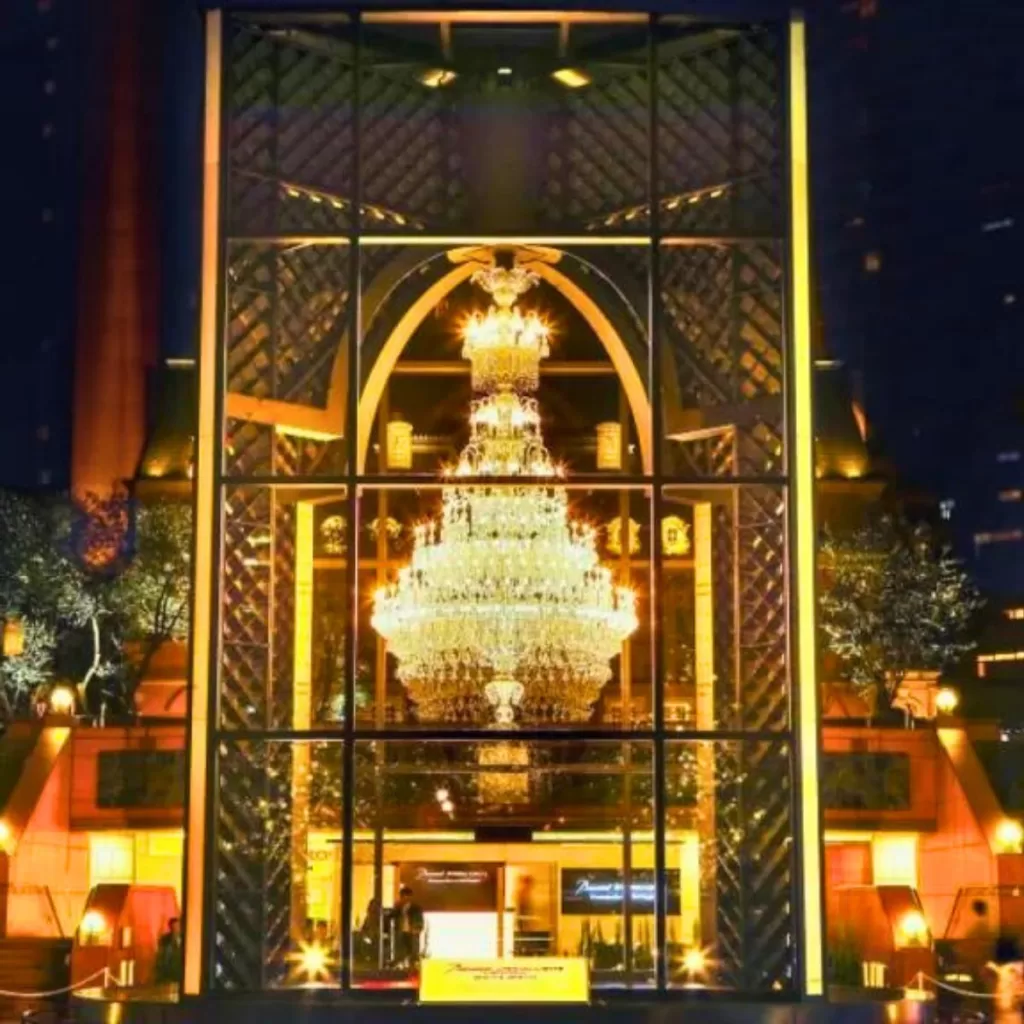 Dates: Mid-November 2023 – Early January 2024
Venue: Yebisu Garden Place, Ebisu
*Dive into a winter wonderland at the *Yebisu Garden Place Winter Illumination*. The dazzling display features a 5-meter tall and 3-meter wide Baccarat chandelier – one of the largest in the world. The event uses approximately 100,000 lights, with the chandelier turning luminescent blue every day at 5 pm.
In addition to the main attraction, there are smaller displays in various locations within Yebisu Garden Place. Soak up the festive ambiance with food trucks and impromptu piano performances near the chandelier during this beautiful illumination event.
---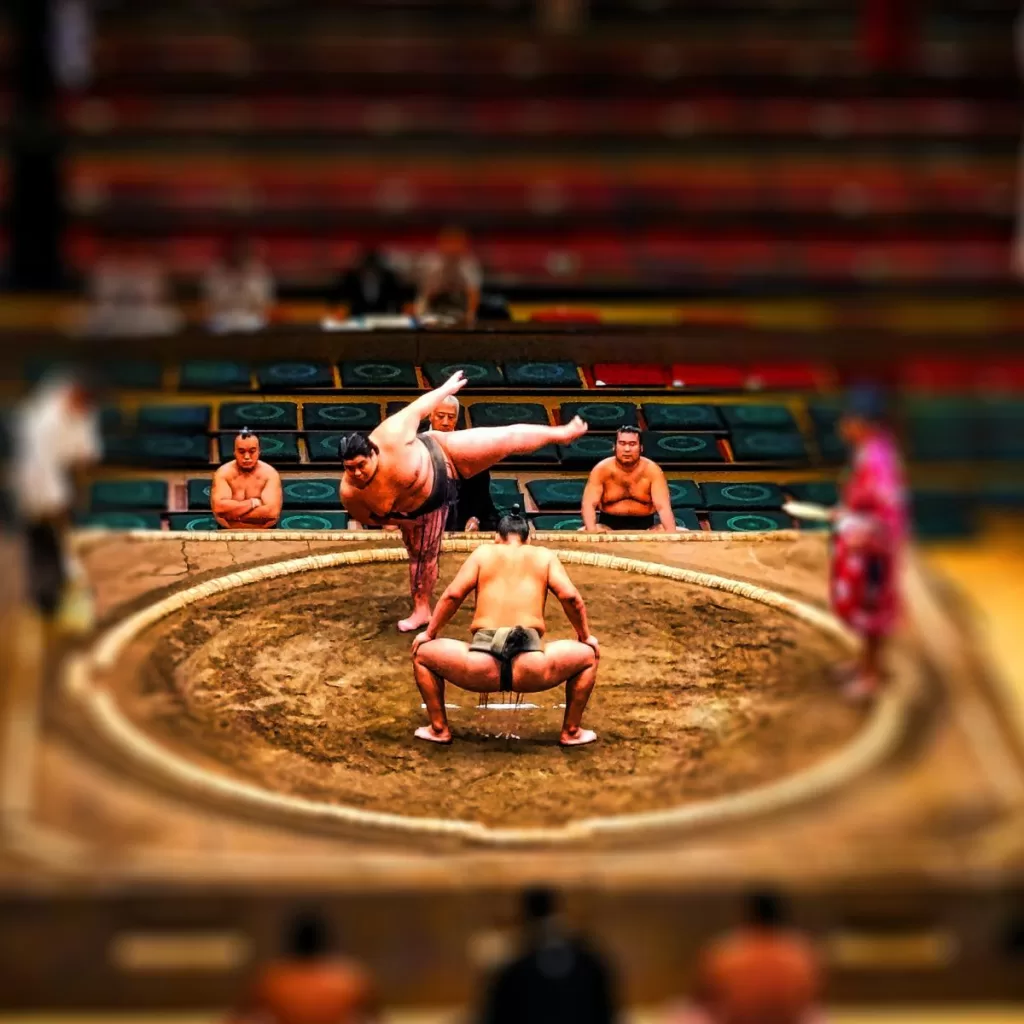 Dates: Early – Late January 2024
Venue: Ryogoku Kokugikan, Sumida
Witness the power and tradition of sumo wrestling during the January Grand Sumo Tournament, one of six major tournaments (honbasho) held throughout the year. While bouts can be watched on NHK, attending in person provides an unparalleled adrenaline rush as sumo wrestlers battle it out in front of thousands of fans.
Seating is divided into box seating (tatami areas seating four people), with prices starting at around ¥12,000 (for four people), and arena seats which start from around ¥1,300. Tickets can be purchased online in advance or at the venue on the day.
---
Scenes From Monet's Series Exhibition
Dates: October 20th – January 28th, 2024
Venue: Ueno Royal Museum
To commemorate 150 years since the first Impressionist exhibition in Paris in 1874, Ueno Royal Museum will hold a special exhibition showcasing Claude Monet's works. The display will include pieces spanning Monet's early portraits to his late landscapes; even glimpses from his infamous 'haystacks' series will be exhibited during this retrospective.
Ueno Royal Museum
150th anniversary of Impressionism
Claude Monet's works displayed
Various series and art periods showcased
---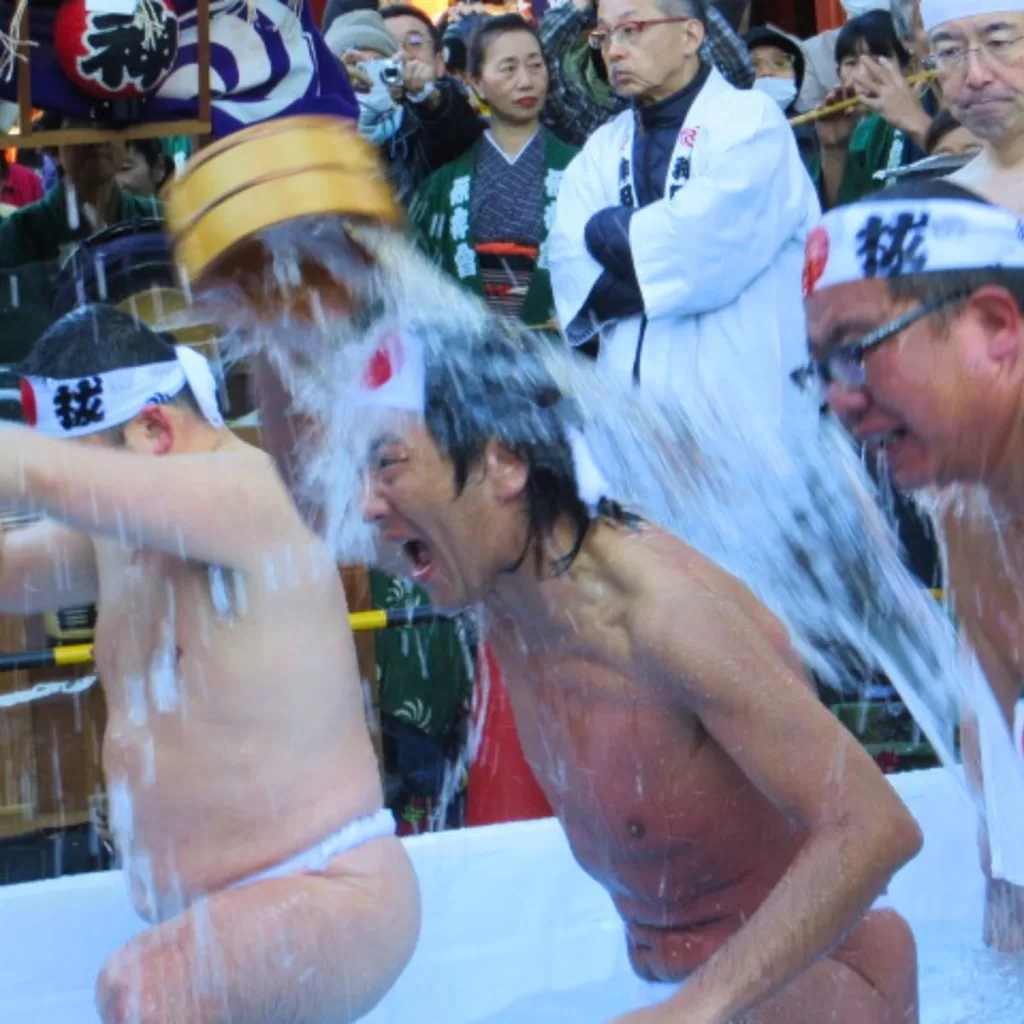 Date: Mid-January 2024
Venue: Kanda Myojin Shrine
Honor Daikoku, the deity of fortune, during the mid-January festival Daikoku Matsuri held near Japan's Coming of Age Day. I look forward to Saturday's misogi water purification ritual, where young adults douse themselves in ice water. Sunday features a Shijoryu Hochodo performance – an artistic demonstration of knife-wielding and fish-filleting mastery with roots in Heian period cuisine.
Kanda Myojin Shrine is a short walk from Ochanomizu Station on the Chiyoda, Marunouchi, or Chuo Line and a 7-minute walk from Yushima Station on the Chiyoda Line.
---
Dates: October 2023 – April 2024
Venue: Yomiuri Land
This winter, Yomiuri Land will be transformed into a dazzling wonderland filled with millions of LEDs covering its famous amusement parks rides such as rollercoasters and Ferris wheel. This spectacular show is a creation of illumination designer Motoko Ishii and draws inspiration from the seven jewelry colors of Diamond, Ruby, Amber, Topaz, Emerald, Sapphire, and Amethyst.
Millions of LEDs
Creation of illumination designer Motoko Ishii
Seven jewelry color theme
Amusement park setting
Visitors can enjoy an unlimited ride pass that includes entry tickets to Yomiuri Land at ¥1,800. The park can be accessed by the Odakyu Line or Keio Line from Shinjuku Station.
---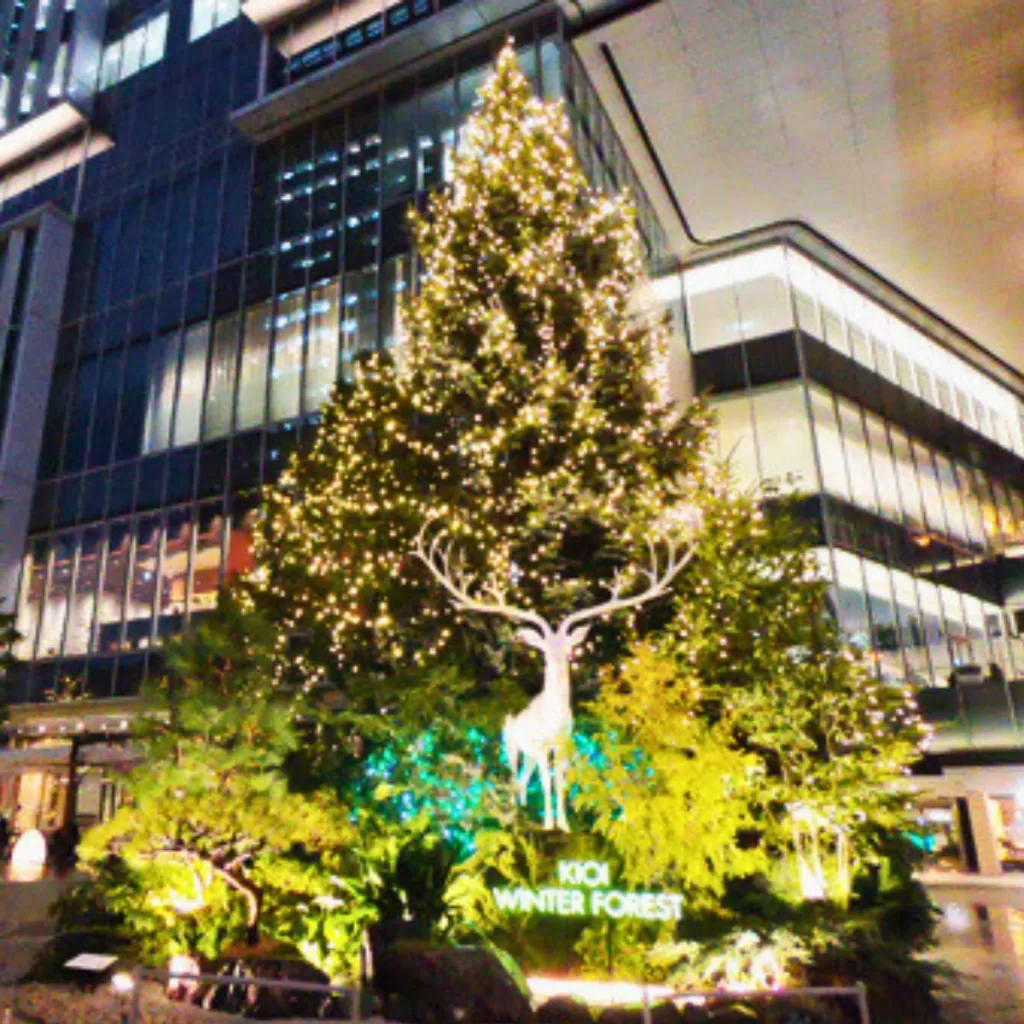 Dates: Mid November – Late February 2024
Venue: Tokyo Garden Terrace Kioicho
Winter forest-themed installations, including a ten-meter-tall Kioi Forest Tree, can be found around Tokyo Garden Terrace Kioicho. The trees used for the event are still alive and will be replanted after the illuminations. Make sure not to miss the champagne-gold illuminations along the Benkei moat.
Tokyo Garden Terrace Kioicho location
Winter forest-theme
Trees used for installations are alive
Champagne-gold illuminations along the Benkei moat
---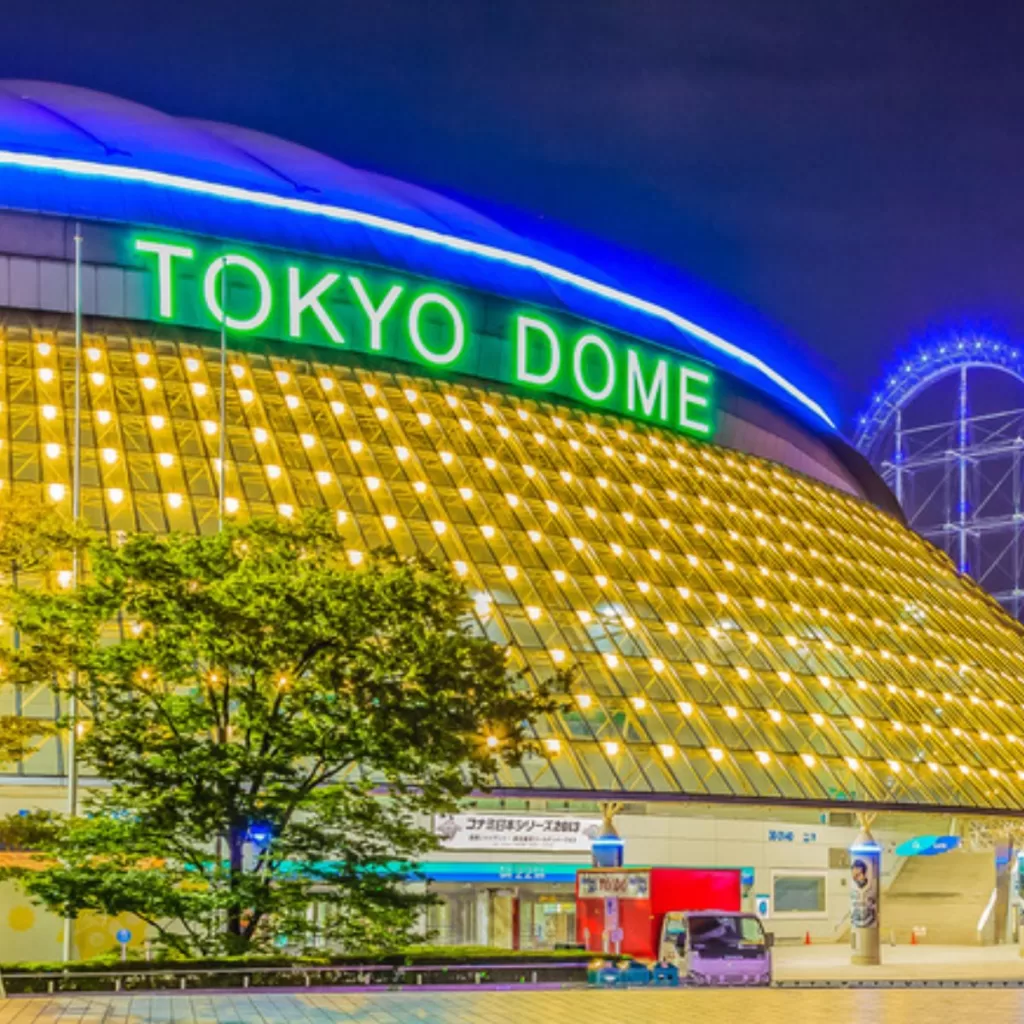 Dates: Mid-November 2023 – Late February 2024
Venue: Tokyo Dome City
Featuring an incredible two million LEDs, the winter illumination at Tokyo Dome City promises a truly romantic date night during the winter season.
2 million LEDs
Beautiful Christmas tree display
---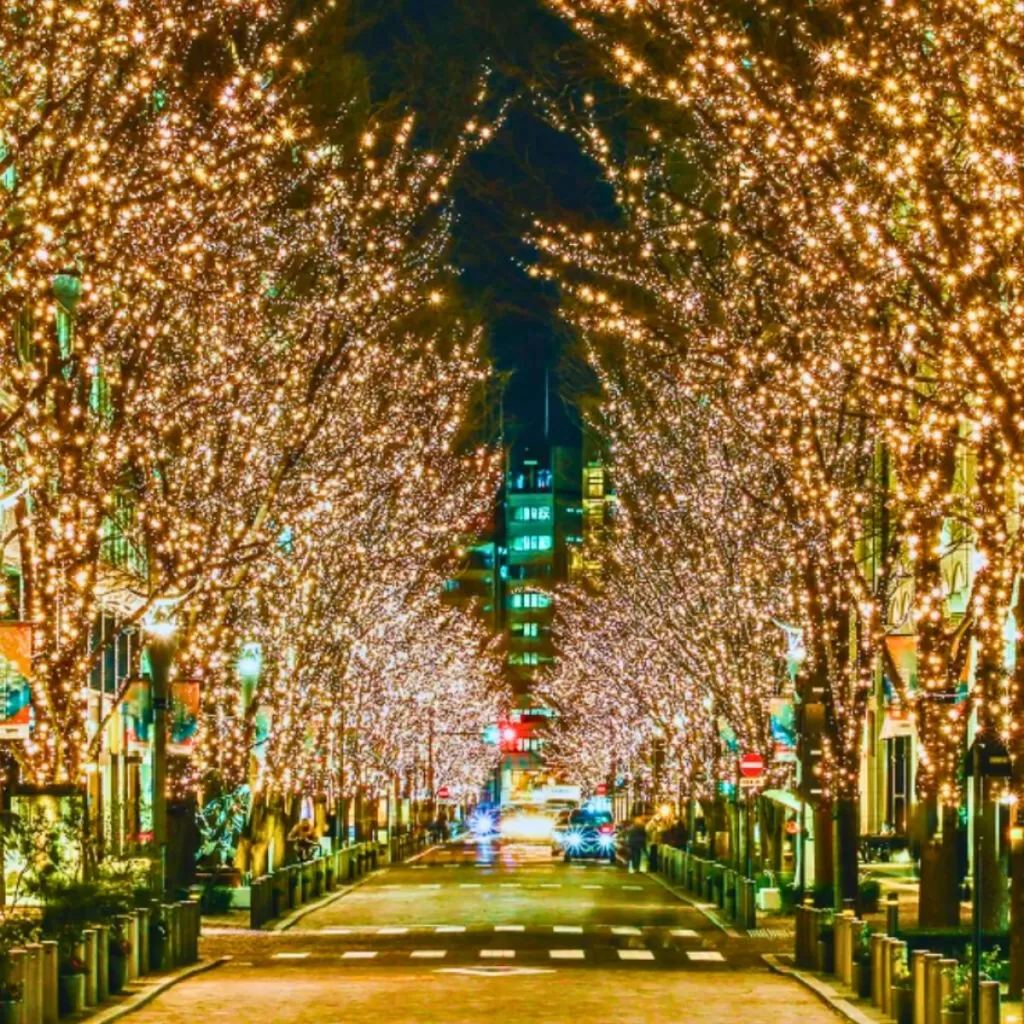 Dates: November 2023 – February 2024
Venue: Marunouchi Area
Approximately 1.2 million fairy lights will decorate the trees along Nakadori Avenue in Marunouchi, creating a magical winter atmosphere. Additional attractions include illuminated sculptures, an ice-skating rink, and festive food stalls.
1.2 million fairy lights
Illuminated sculptures
Ice-skating rink
Festive food stalls
Located near Tokyo Station on Nakadori Street, this illumination display stretches for around 1.2 km.
---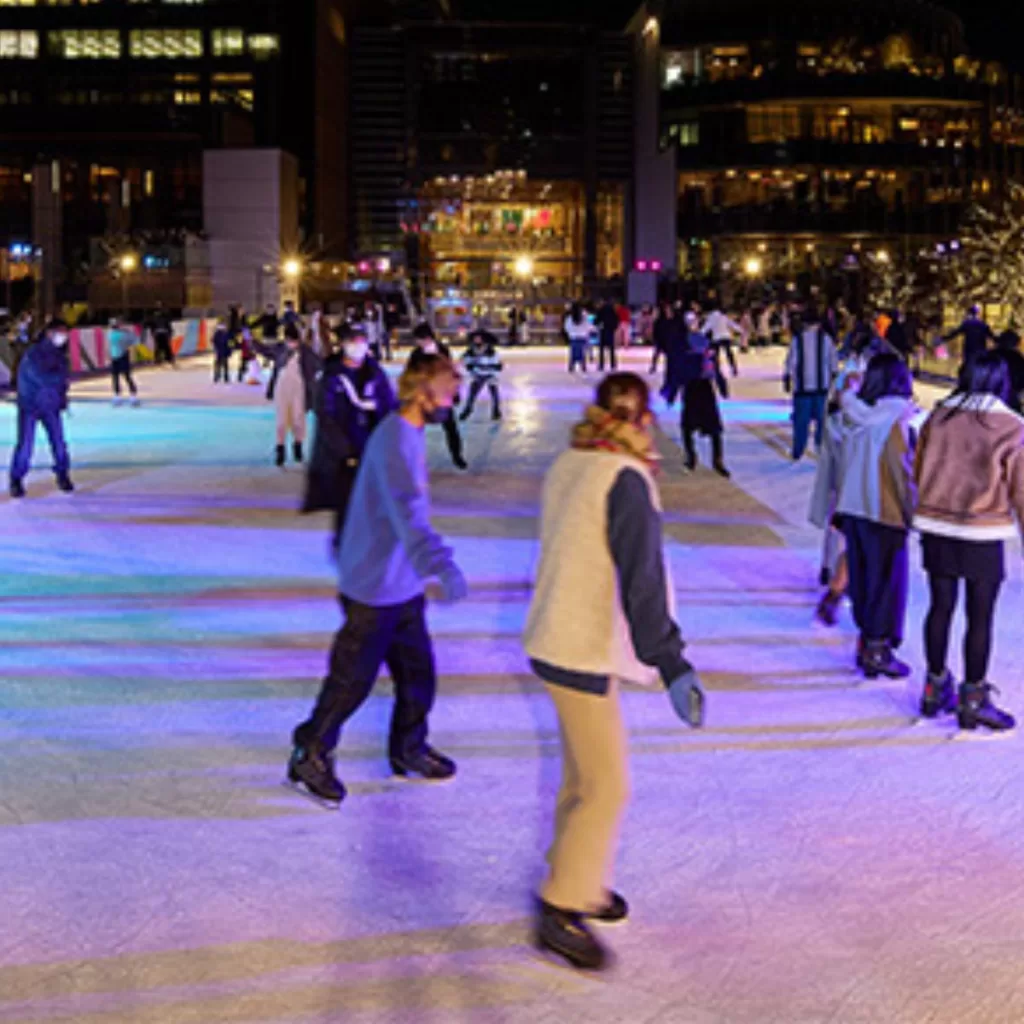 Dates: Mid-November – Late February 2024
Venue: Tokyo Midtown
As winter settles in Tokyo, the ice-skating rink at Tokyo Midtown becomes a popular destination for residents and visitors alike. With the Midtown Winter Lights nearby, there's plenty of festive cheer to enjoy. Popular on weekends and holidays, the rink tends to be quieter on weekday evenings.
Open from mid-November
Festive atmosphere
Weekday evenings are less crowded
---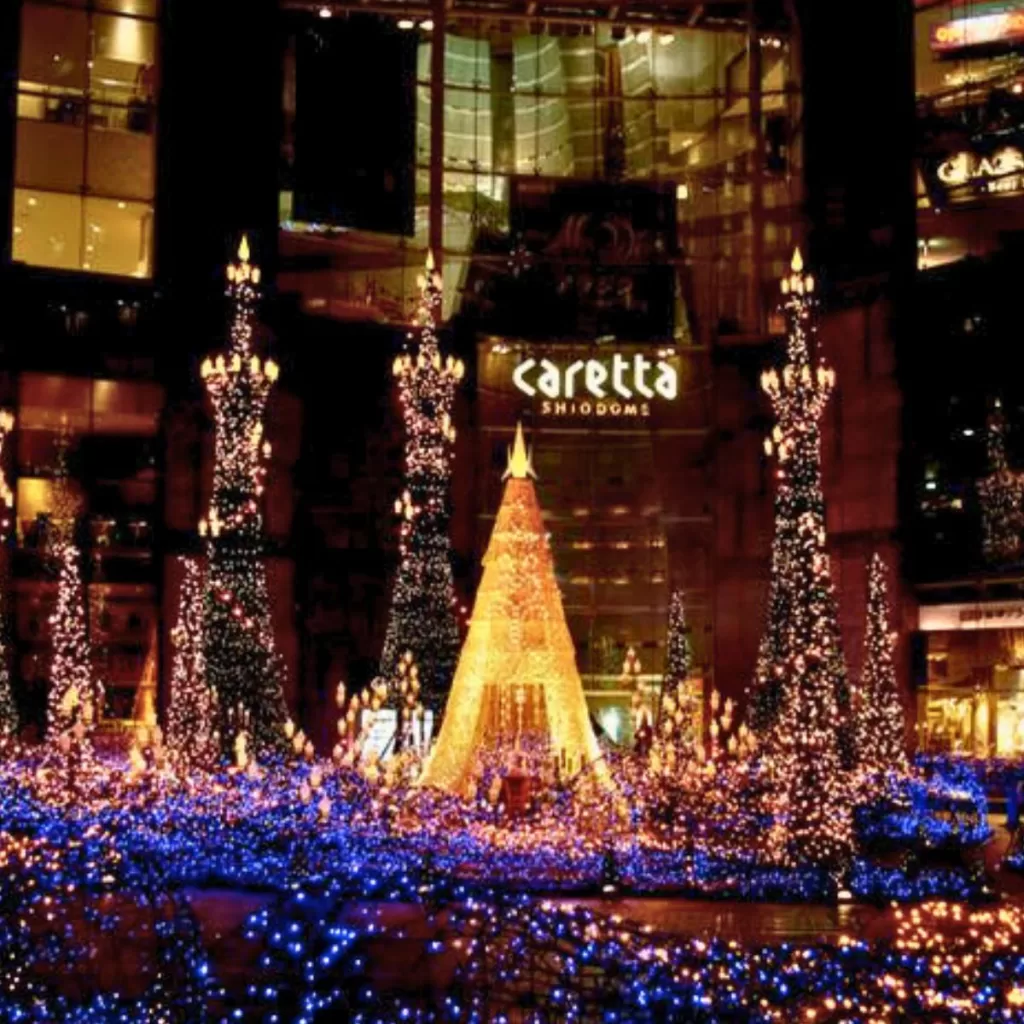 Dates: Mid-November – Mid-February 2024
Venue: Caretta Shiodome
At the Caretta Shiodome shopping and entertainment complex near Shimbashi, this dazzling winter illumination display features an 8-minute show of multi-colored lights and festive music every 20 minutes starting from 5 pm. With over 250,000 LEDs and past themes featuring Disney-oriented designs, many consider this one of the best Christmas light displays in the world.
Shiodome location
Over 250,000 LEDs
Disney-oriented themes
Ranked among the best Christmas light displays
As we look ahead to January 2024, plenty of exciting events are happening in Tokyo to welcome the new year. From traditional activities like shrine visits to concerts, festivals, and more, Tokyo offers diverse and vibrant experiences for locals and visitors alike. January is a great time to explore this world-class city and partake in the many cultural events unique to Japan.