Edogawa Goldfish Festival
A highlight of Tokyo Events in July is the Edogawa Goldfish Festival, happening around the same time as the Wonderful Nature Village Hydrangea Festival. While the hydrangea festival showcases flowers, the goldfish festival celebrates ornate goldfish. Visitors can play traditional games, view elaborate goldfish displays, and enjoy fireworks by the river.
Edogawa City in Tokyo is preparing to pay tribute to its deep-rooted tradition of goldfish breeding in the 52nd Edogawa Local Goldfish Festival, held at the Edogawa Municipal Gyosen Park on the third weekend of July 2023.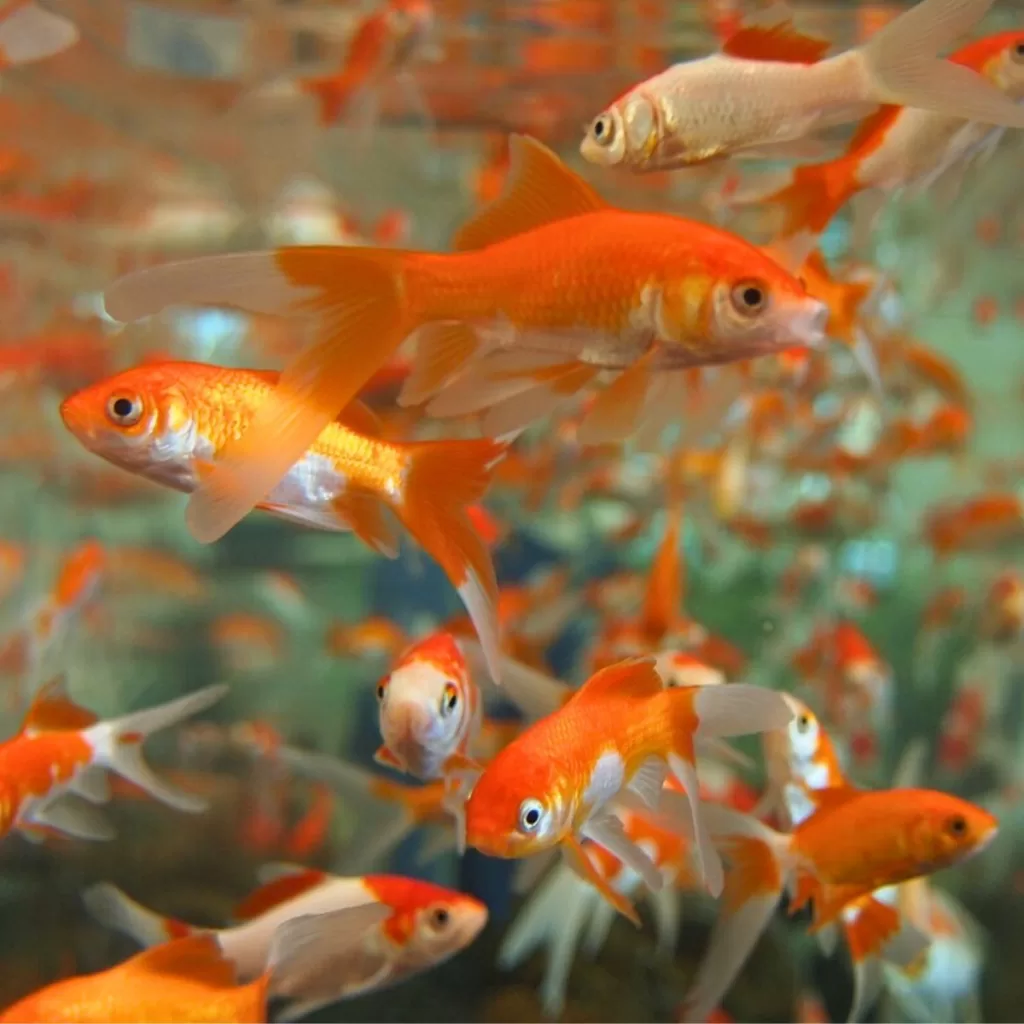 Goldfish Culture in Edogawa
Dating back to the late 1800s, Edogawa has long been known for goldfish cultivation and stands as one of Japan's top three goldfish producers. Ornamental goldfish were brought to Japan from China about 400 years ago and were initially only kept by the upper class. However, after the Great Kanto Earthquake of 1923, goldfish farming in the region saw a massive surge.
The annual summer festival serves as a testimony to this historical practice, garnering attention from local families and goldfish enthusiasts across the globe.
Activities: From Kingyo-Sukui Games to Expert Consultation
At the heart of this two-day event is the kingyo-sukui, or goldfish scooping competition, a traditional Japanese game that tests both patience and skill. Participants will stand around a shallow pool filled with around 20,000 goldfish, attempting to catch as many fish as they can without tearing their paper scoop or 'poi.'
Adults are charged ¥100 per game, while participation for children middle school aged and younger is free – thereby guaranteeing fun for all age groups. Successful participants get to keep any goldfish they catch, providing an interesting opportunity for those looking forward to starting an aquarium.
Goldfish Exhibition and Sale
In addition to appealing games, attendees have a chance to explore an exhibition featuring approximately 20 different species of goldfish, such as Ryukin, Calico, Ranchu, Dutch Lionhead, Azumanishiki, and Shubunkin. The exhibition sale allows visitors not only to admire but also to purchase their favorite varieties.
Alongside purchasing prospects, expert consultations will be available for attendees interested in learning more about breeding these charming fish.
Festival Treats
All festivals must have food, and Edogawa's Goldfish Festival does not disappoint. Various stalls will serve both traditional festival foods and locally produced delicacies like soba noodles made from Komatsuna – a green leafy vegetable rich in vitamins cultivated extensively in Edogawa.
Event Accessibility
The festival will take place near Nishi-Kasai Station on the Tokyo Metro Tozai Line and Funabori Station on the Toei Shinjuku Line, making it conveniently accessible for visitors. A 15-minute walk from Nishi-Kasai Station or a 20-minute walk from Funabori Station leads guests straight into this heartwarming celebration of history, culture, and aquatic life.