July 2023 is set to become a memorable month for Tokyo, hosting various events that showcase the city's vibrant culture and captivating traditions. From fireworks displays to cultural festivals, celebrating goldfish breeding to reliving Edo-period traditions, that will captivate both locals and tourists alike; there's something for everyone.
This guide will help you navigate through the best happenings arranged by date, promising an unforgettable experience taking place in July 2023. So, mark your calendars and get ready to experience Tokyo like never before!
| Date | Name | Category |
| --- | --- | --- |
| Saturday, Jul 1 | Asakusa Awa Odori | Dance Festival |
| Jul 1 – Jul 2 | Arabian Festival | Cultural Festival |
| Friday, Jul 7 | Introducing Noh & Kyogen | Theater Performance |
| Jul 8 – Jul 9 | Shitamachi Tanabata Matsuri | Festival |
| Jul 8 – Jul 9 | Shinagawa Kids Family Terrace 2023 | Family Event |
| Jul 8 – Jul 9 | Tanabata Festival in Fussa | Festival |
| Jul 9 – Jul 10 | Ocean Peoples Tokyo | Festival |
| Jul 9 – Jul 10 | Japanese Lantern Plant Fair (Hozuki-Ichi) | Traditional Fair |
| Monday, Jul 10 | Mizudome-no-mai | Dance Ritual |
| Mid-July, 2023 | Natsu Biraki Music Festival | Music Festival |
| TBA | Obon Dance Festival at Zojoji Temple | Festival |
| Jul 22 – Jul 23 | Hachijojima Summer Festival | Festival |
| Jul 22, 2023 | Adachi Fireworks | Fireworks Display |
| Jul 23, 2023 | Odaiba Lantern Festival | Festival |
| Jul 23, 2023 | Ikebukuro Hula Girls & Hawaii Festival | Cultural Festival |
| Jul 25, 2023 | Katsushika Noryo Fireworks Festival | Fireworks Display |
Tokyo Events in July 2023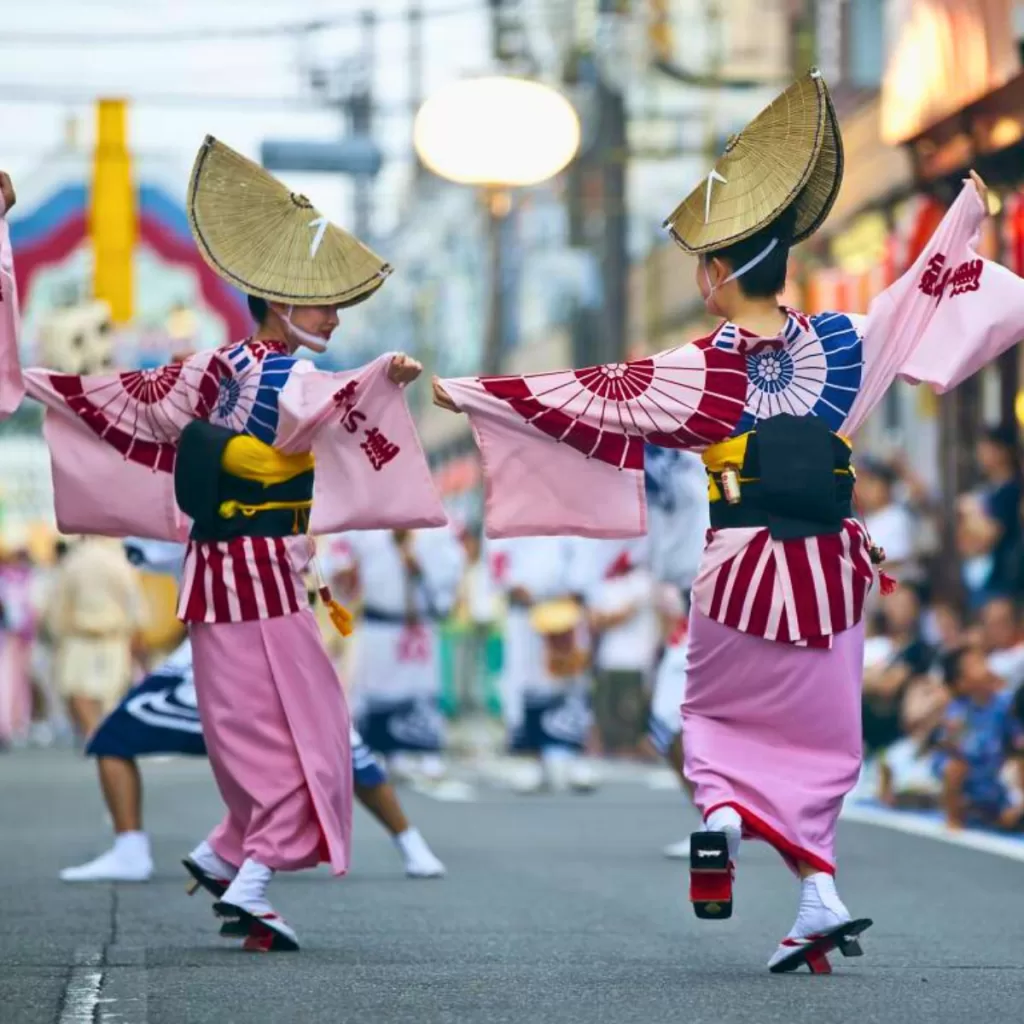 When: Saturday, Jul 1st 2023
A Vibrant Dance Festival to Kick Off Your Tokyo Summer
Tokyo'sTokyo's Asakusa district welcomes the return of the Asakusa Awa Odori, a lively traditional dance festival that took a 14-year hiatus. This mesmerizing dance event features ten groups of dancers, including local team Asakusa Thunder Ren, enchanting audiences with their energetic performances and colorful costumes.
The atmospheric Asakusa Yokocho & Asakusa Rokku Broadway will be the venue for this spirited event on Jul 1, 2023.
Getting There: Attendees can reach the area via Asakusa Station on the Tobu Skytree Line, Toei Asakusa Line, or Tokyo Metro Ginza Line.
---
Arabian Festival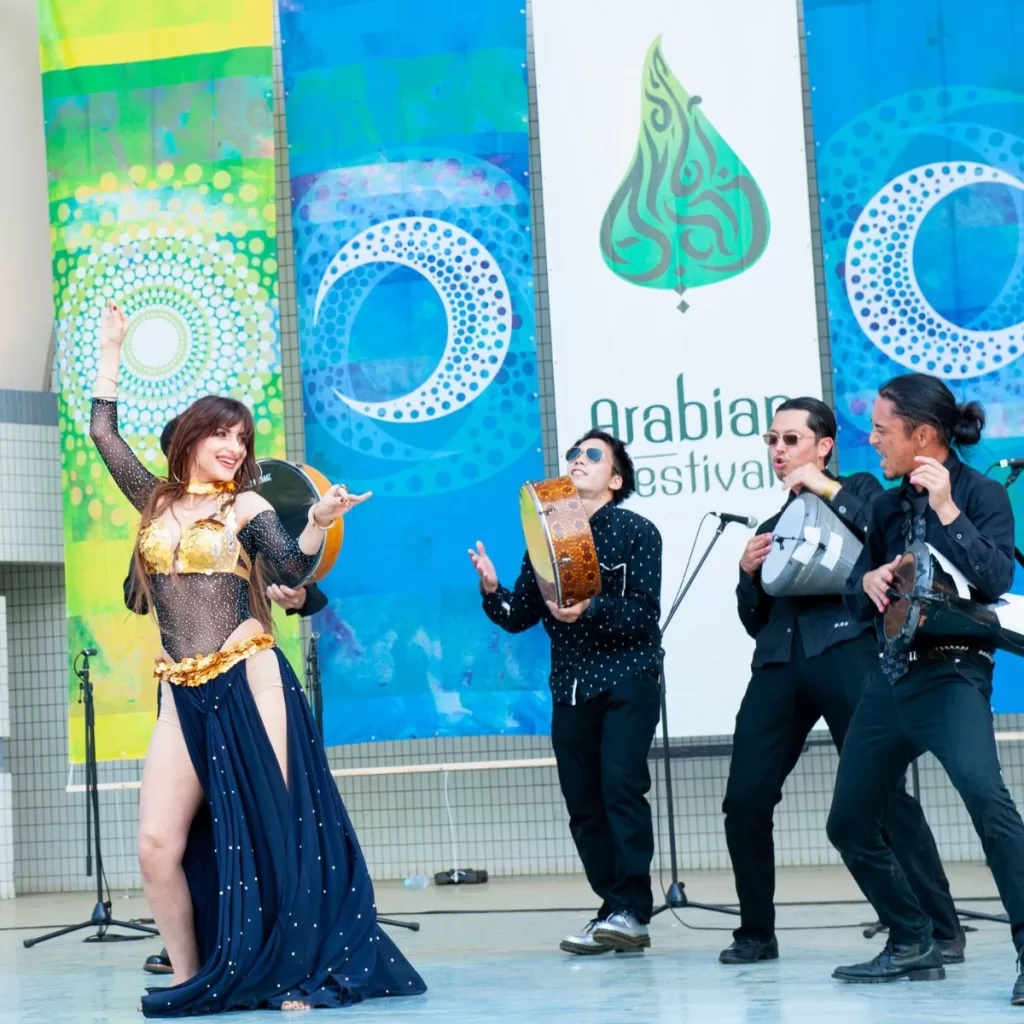 When: Jul 1st – Jul 2nd 2023
Experience the Richness of Arabian Cultures at Yoyogi Park
Yoyogi Park shines with the colors and flavors of Arabia in a two-day event from Jul 1 to Jul 2, known as Arabian Fes. The festival showcases an extensive range of Arabian cultures across the Middle East and North Africa through belly dancing performances, a shisha competition featuring seven businesses vying for" "best shisha cafe"" recognition, and delicious Arabian food available for purchase.
Entry is free for attendees eager to explore the market area selling handicrafts and unique items.
Getting There: Make your way to the Yoyogi Park Events Square by a five-minute walk from Harajuku Station, served by the JR Yamanote Line, or nearby Tokyo Metro stations Meijijingumae and Yoyogi-Koen.
---
Flower Puroland: A Blooming Experience at Sanrio Puroland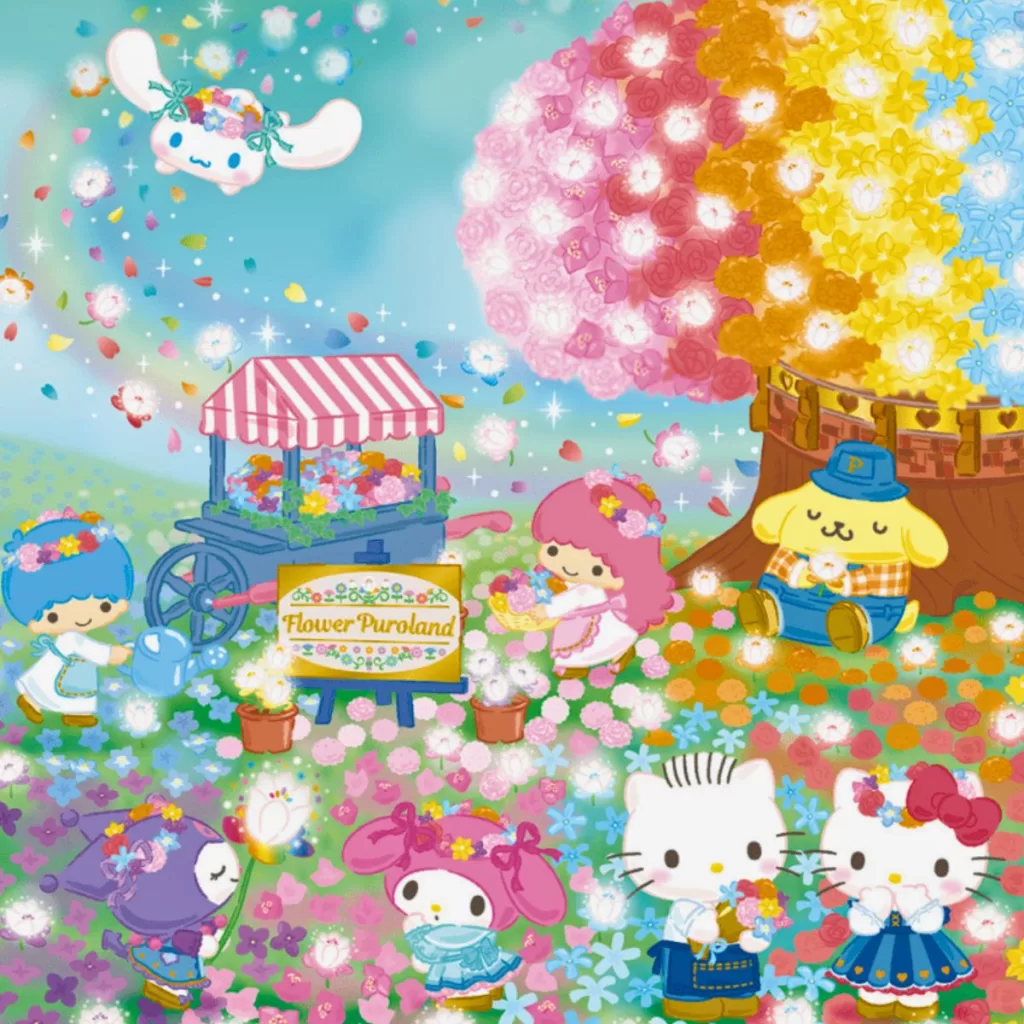 When: April 8th – July 4th, 2023
Sanrio Puroland, Tokyo's widely loved theme park, has come up with a unique celebration to welcome the arrival of spring; the Flower Puroland event. It aims to transform the amusement park into a vibrant flower shop brimming with life.
During this limited-time event, expect Sanrio character favorites such as Hello Kitty, Kuromi, Cinnamoroll, and Dear Daniel to enchant visitors in floral-themed costumes. The park will also have numerous flower-filled photo spots, along with special flower-inspired menus offered throughout the event. Ethically sourced flowers will be available for purchase too.
Flower Puroland is set to run from Saturday, Apr 8, through Tuesday, Jul 4, 2023.
---
Introducing Noh & Kyogen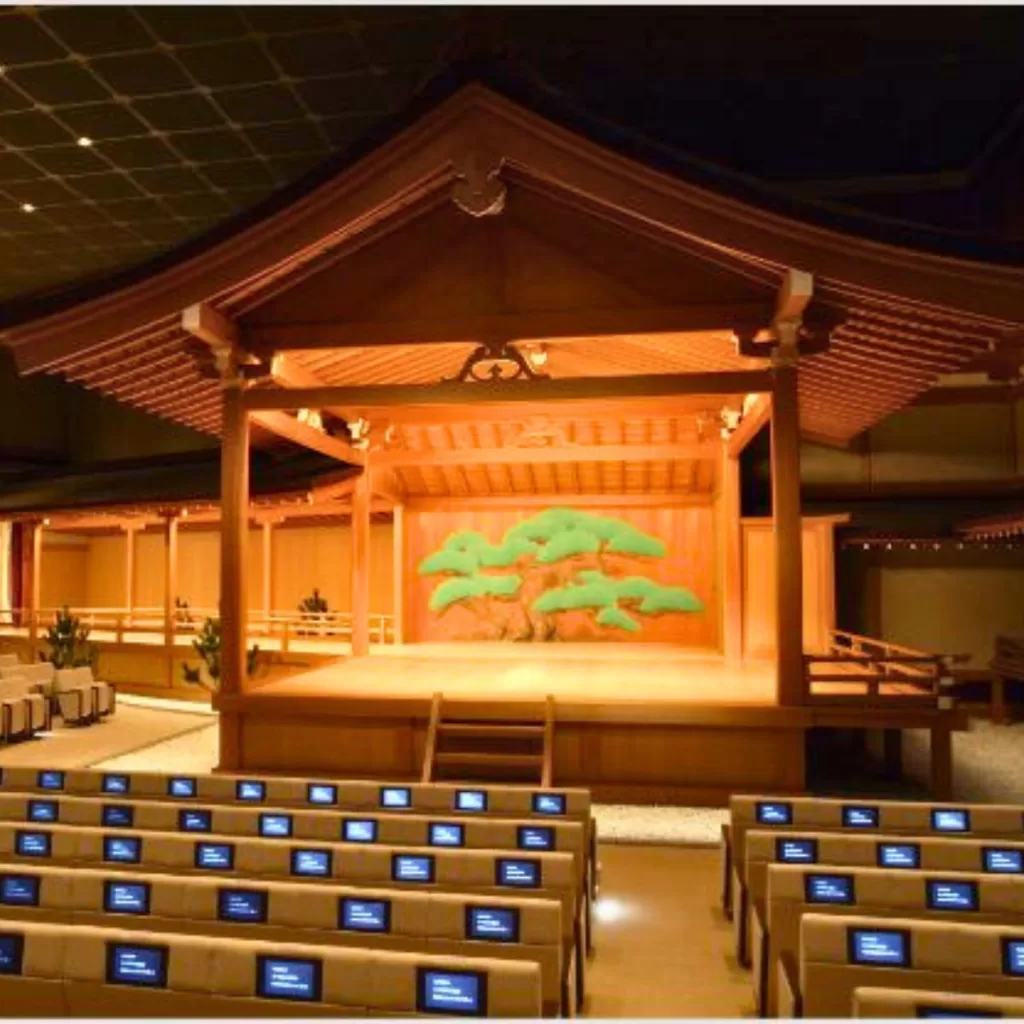 When: Friday, Jul 7th 2023
A Fascinating Glimpse into the World'sWorld's Oldest Theatre Art at the National Noh Theater
Discover the mesmerizing beauty of Noh and Kyogen theater on Jul 7 at the National Noh Theater in Tokyo. With a history of over 700 years, this art form combines storytelling, dance, music, and exquisite costumes to captivate audiences with its unique charm.
Attendees can expect a special Dissemination Performance featuring commentary on Fuji Matsu (The Fuji Pine) performed by the Izumi School and Kosode Soga (The Soga Robe) by Kanze School. The availability of subtitles in both English and Japanese makes it accessible for visitors of various backgrounds.
Tickets start at JPY3,000, with discounts available for students.
Getting There: Reach the National Noh Theater with a short walk from Sendagaya Station on JR Chuo or Sobu lines or Kokuritsu-Kyogijo station'sstation's A4 Exit on Toei Oedo Line.
---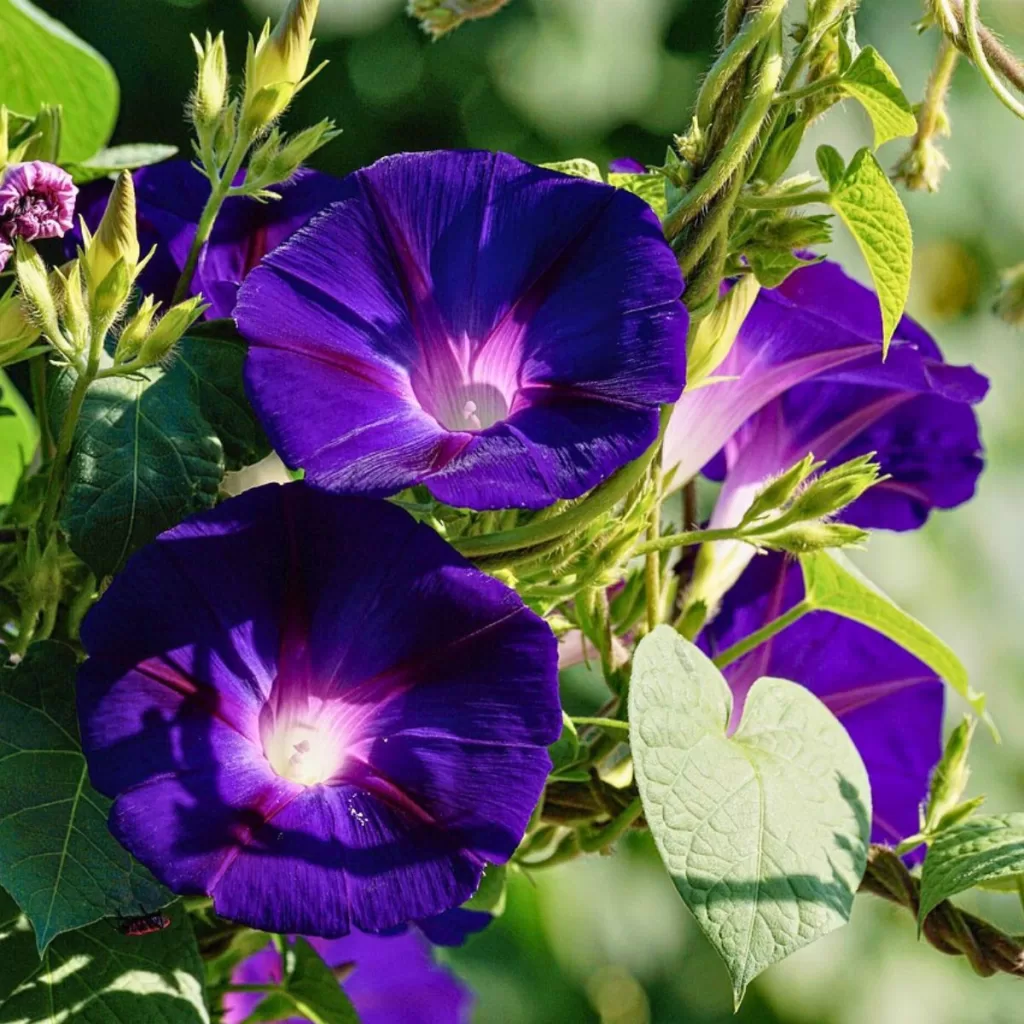 When: July 6th – July 8th, 2023
The Iriya Asagao Festival, dating back to the late-Edo period, is dedicated to morning glories (asagao). Over 100 stalls selling these flowers line the area around Kototoi-Dori Road and Iriya Kishimojin Temple. During the three-day event, more than 400,000 visitors gather to indulge in this historical experience.
Iriya's morning glories were nationally renowned between 1603 and 1867. Boasting over 1,000 varieties, these flowers became popular decorative plants during the mid-Meiji era. The short-lived departure of morning glories from Iriya during the Taisho era was ultimately reversed when locals and the Shitaya Tourism Association revived this unique tradition after World War II.
Getting There: The festival is accessible within minutes from either JR Uguisudani Station or Tokyo Metro Iriya Station.
---
When: Jul 8th – Jul 9th 2023
Dancing, Food, and Performances: A Journey Through Old Tokyo's Rich Traditions
From Jul 8 to Jul 9, 2023, the streets of Ueno and Asakusa come alive with the Shitamachi Tanabata Matsuri, one of Tokyo's most famous celebrations of this star-crossed festival. Originating from the Chinese Qixi (Star) Festival, guests can enjoy street performances, traditional acts like shamisen and taiko music on Saturday events like writing wishes on paper and tying them to bamboo branches.
Finally, take advantage of the spectacular parade on Sunday, replete with countless decorations and captivating dances.
Getting There: To join in on these unforgettable festivities, head to Asakusa Station or nearby stations to access the heart of Old Tokyo.
---
Shinagawa Kids Family Terrace 2023: Learning Through Play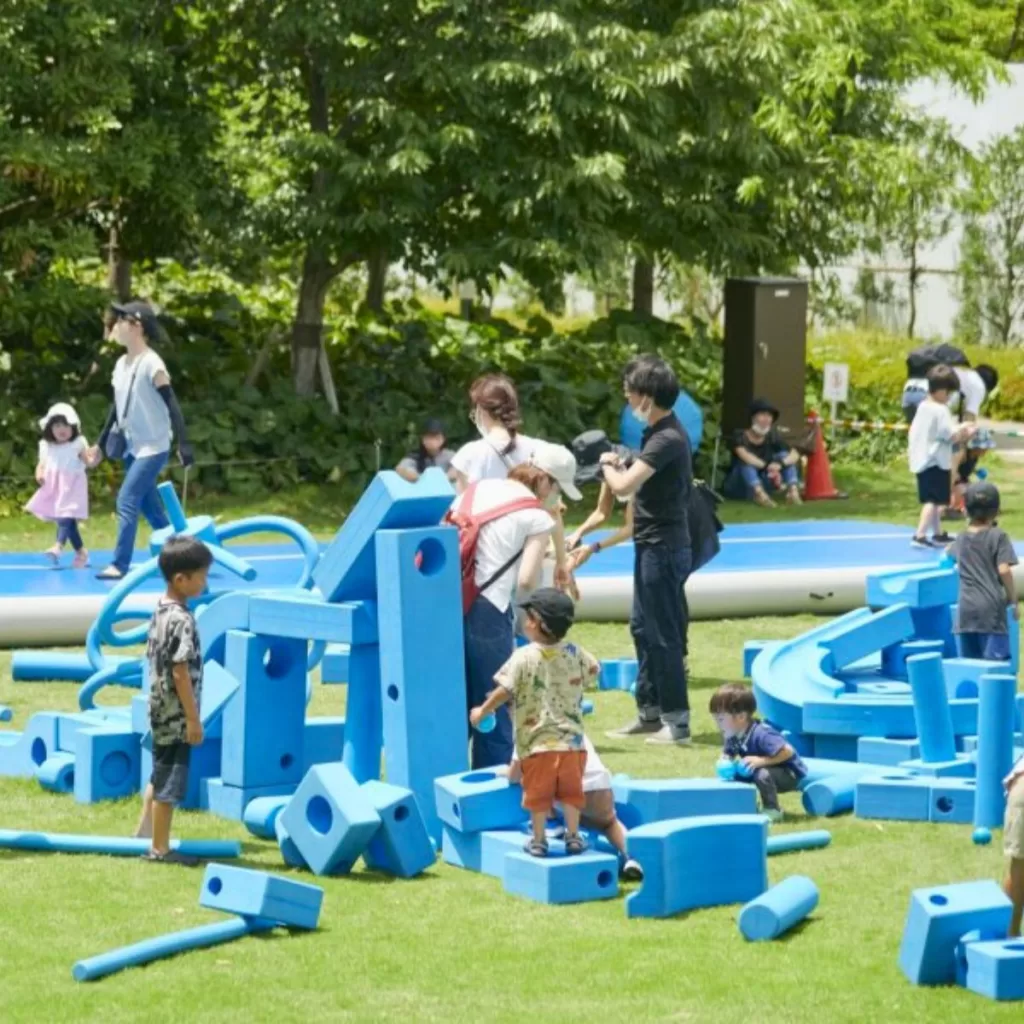 When: July 8th – July 9th, 2023
Shinagawa Season Terrace Event Plaza welcomes families for an educational yet entertaining event called Shinagawa Kids Family Terrace. This free two-day event focuses on encouraging child development through play and exploration.
Boasting seven different programs that promote learning creatively, children can engage in various activities like stacking life-size blocks in the imagination playground and even an aqua play area. It promises a fun-filled bonding experience that is also budget-friendly for families.
Getting There: The event venue is easily accessible from Shinagawa Station in just about seven minutes on foot.
---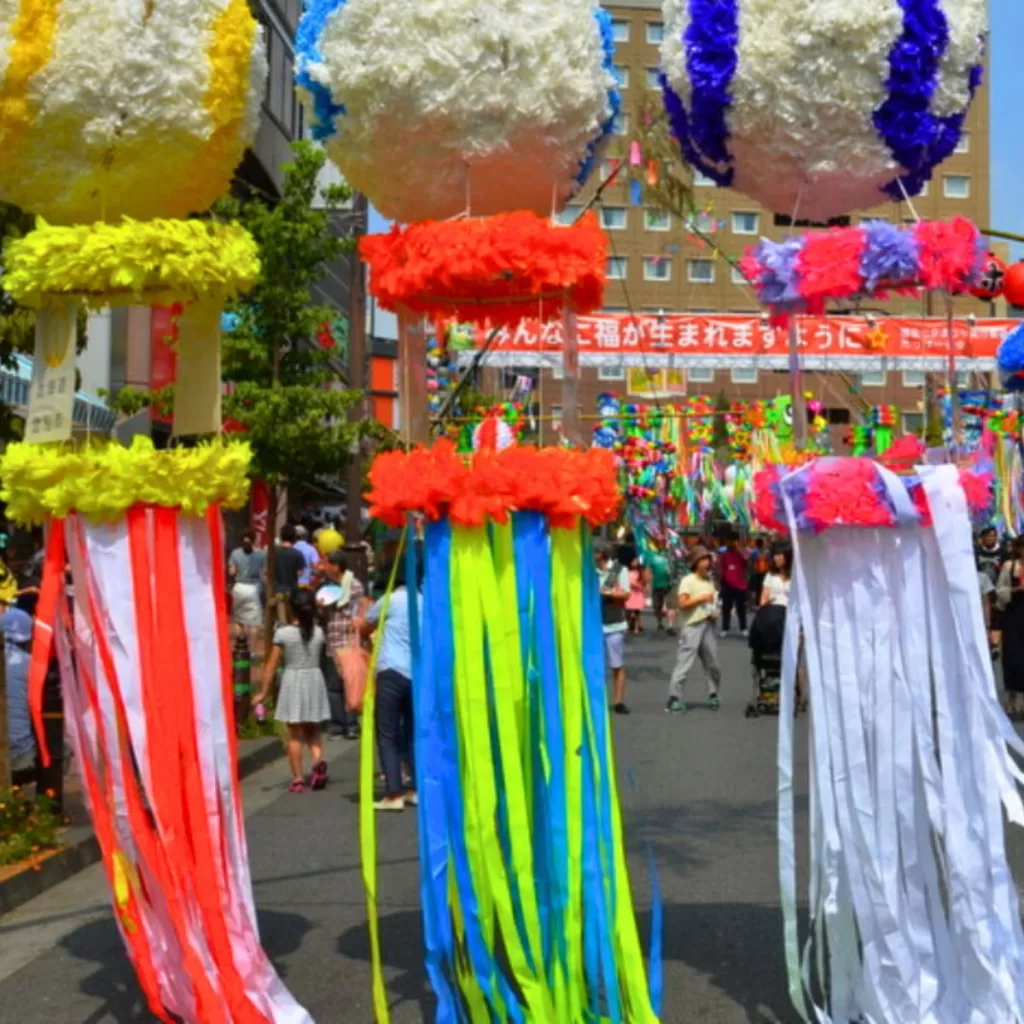 When: July 8th – July 9th, 2023
The Tanabata Festival, an annual Star Festival celebration, takes place in Fussa City. The streets come alive with an explosion of colors as lanterns of various shapes, sizes, and designs adorn the area.
Aside from the mesmerizing display, the event also features numerous food and drink stalls and interactive lanterns featuring Japanese symbolism. It is a beautiful spectacle that shouldn't be missed.
Getting There: Fussa Station on the JR Ome line is just about an hour west of Shinjuku.
---
Ocean Peoples Tokyo: A Unique Seaside Festival Experience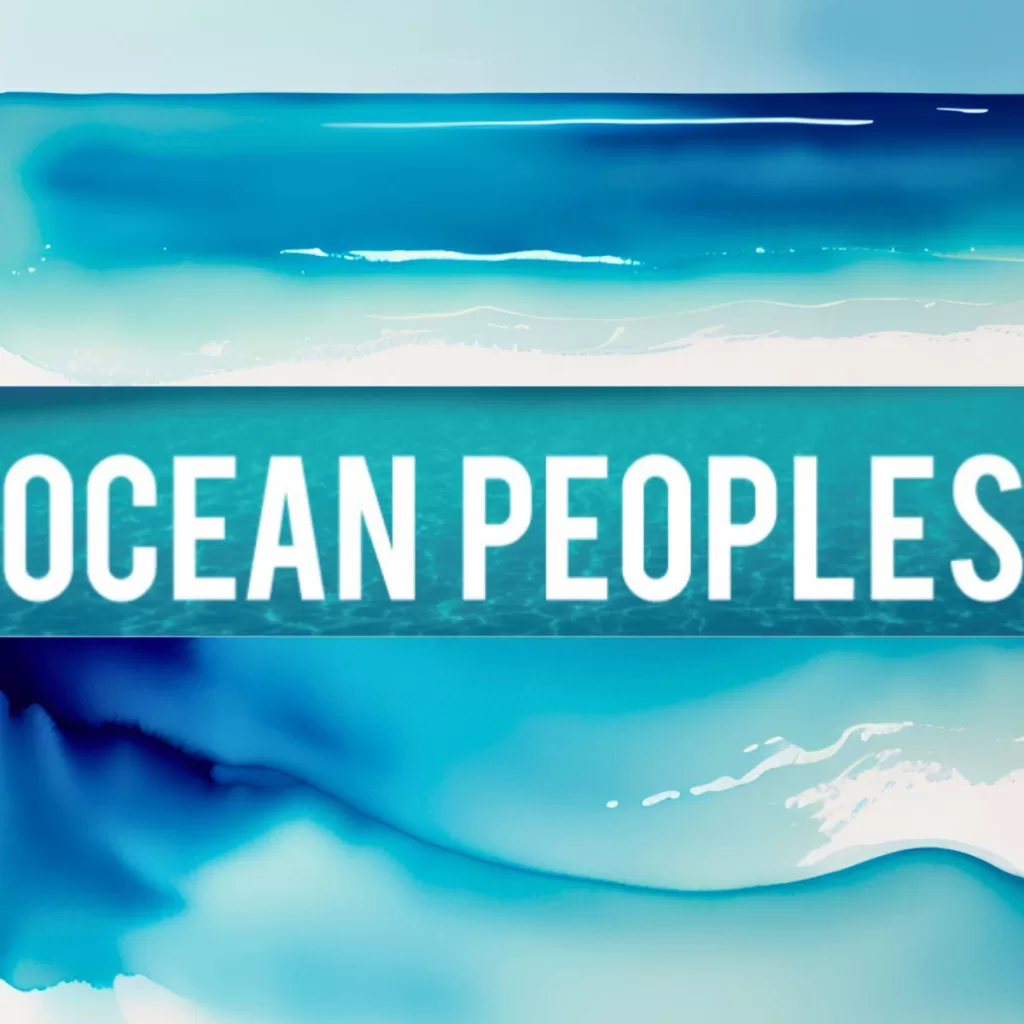 When: July 9-10, 2023
This ocean-themed festival offers a remarkable retreat from urban life at Yoyogi Park. Ocean Peoples Tokyo brings together surfboards, seafood, live music performances by Michael Kaneko and Rickie-G, among others, , hula dance workshops led by Sandii, and a vibrant marketplace offering beach essentials like swimwear, sunglasses, and handmade jewelry. Over 30 food trucks and stalls will ensure no one goes hungry at this lively event that celebrates the best elements of the sea.
---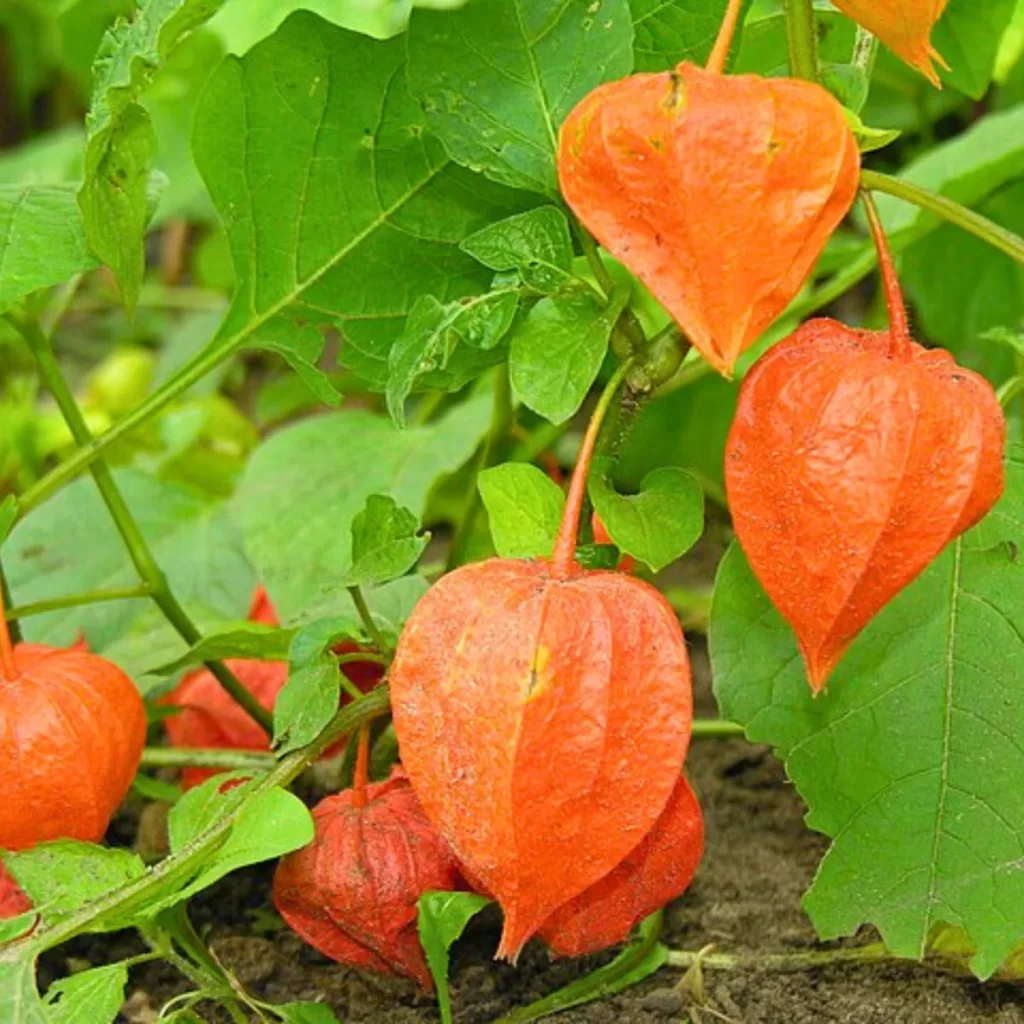 When: July 9th – 10th, 2023
The Hozuki Ichi has been a summertime tradition at Sensoji Temple since the Edo period. Held on the designated kudoku-nichi days of July 9th and 10th, it is believed that prayers made on these days carry 46,000 times their effectiveness. Over 100 stalls sell hozuki, or Japanese lantern plants, within the temple grounds.
Getting There: Access Sensoji Temple via Asakusa Station on the Tsukuba Express Line, Ginza Line, and Asakusa Line.
---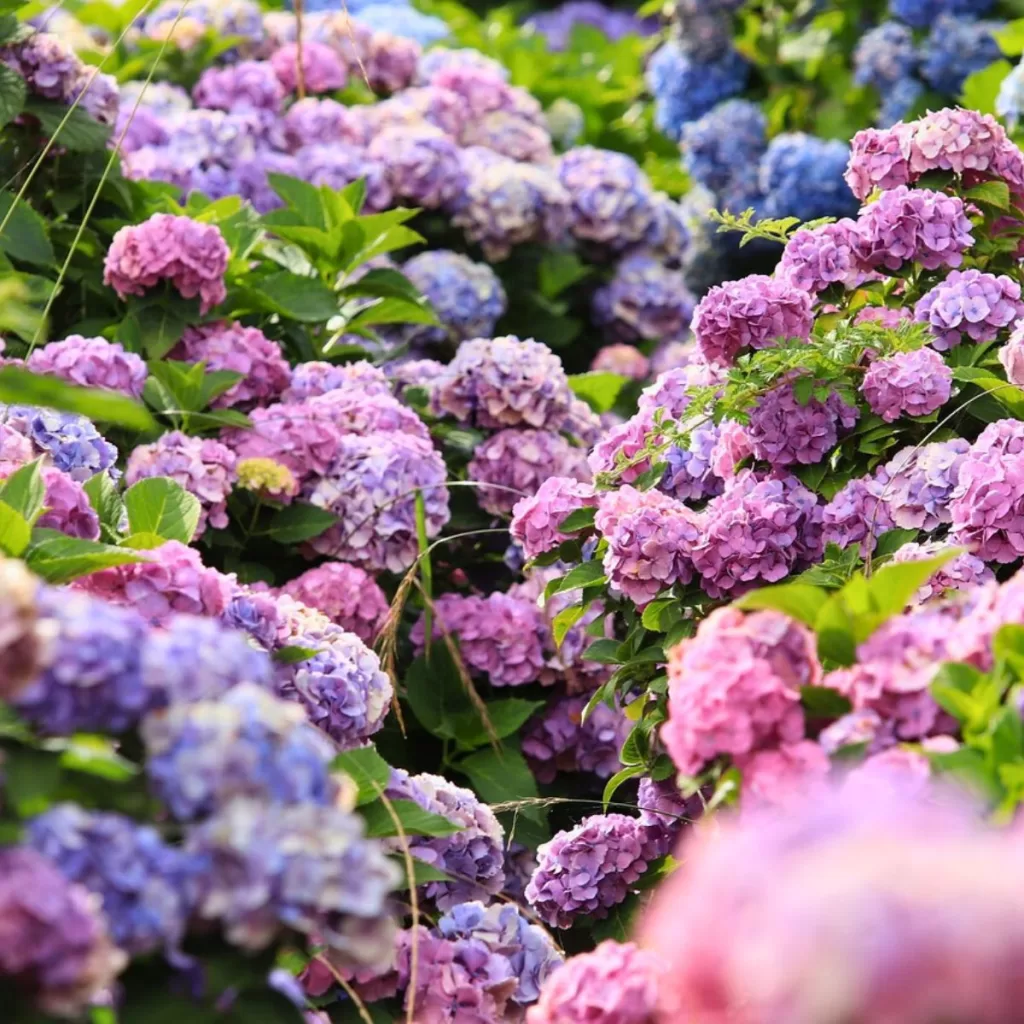 When: Jun 9 – Jul 16
Blooming Beauty
Immerse yourself in vibrant hues and delightful scents at Wonderful Nature Village during their annual Hydrangea Festival. Taking place from Jun 9 to Jul 16 in Akiruno—a western suburb of Tokyo—this long-running event showcases about 15,000 flowers spanning 60 varieties.
Main Attraction and Admission
Visitors will especially appreciate the hillside covered with Annabelle snowball hydrangeas, known for their fluffy white flower clusters. Keep in mind that the terrain is hilly, so wear comfortable footwear. Admission is ¥850 for adults, while children in elementary school and below enter for free.
Getting There: To reach Akiruno's Wonderful Nature Village, either take a 10-minute taxi ride from Akigawa Station on the JR Itsukaichi Line or use a free shuttle bus service available on weekdays. The event site also offers paid parking spaces at a fee of ¥700.
---
Hibiya Oktoberfest: Embrace the German Beer Festival Spirit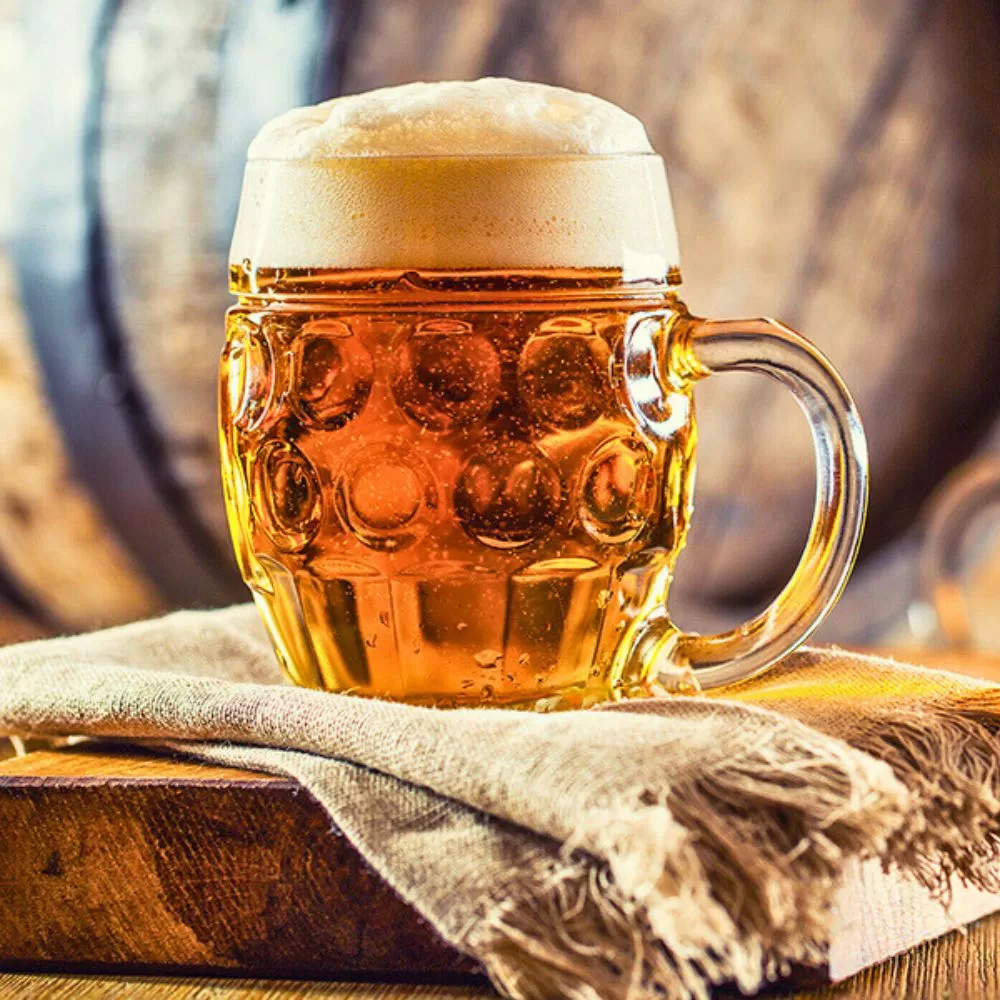 When: Jul 7 – Jul 17, 2023
Experience a taste of Germany at the Hibiya Oktoberfest held at Hibiya Park. Enjoy a wide selection of German draft beers and gourmet food while taking in live stage performances over almost two weeks.
Adult admission costs ¥500, with food and drink charged separately. Both credit cards and electronic money cards (such as PASMO and Suica) can be used. Event hours differ on weekdays and weekends: 4 pm to 10 pm on weekdays, while weekends open from 11 am to 10 pm.
Getting There: Reach Hibiya Park within a minute's walk from Kasumigaseki Station's C3 Exit. For visitors driving, the Times Hibiya parking lot charges ¥300 per 30-minute increment.
---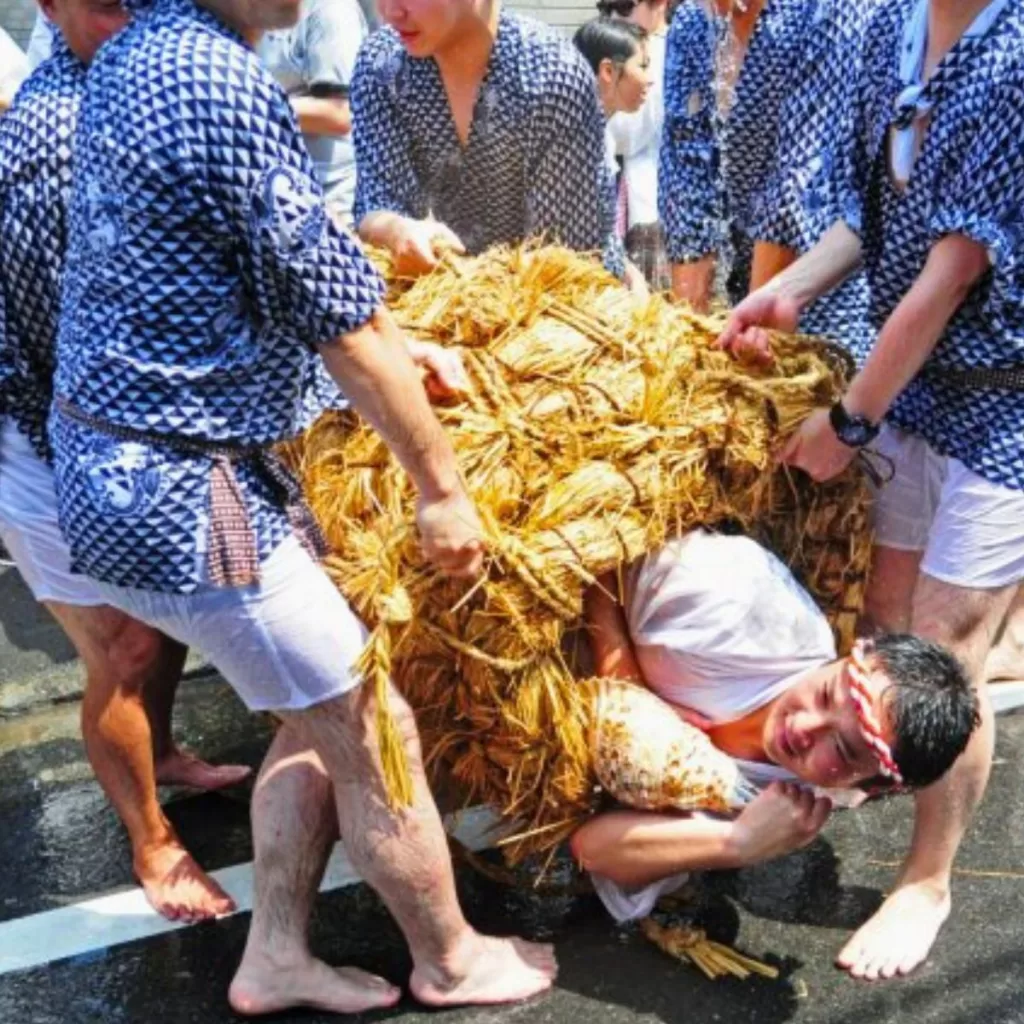 When: Monday, Jul 10th 2023
A Rain-Stopping Dance Ritual at Gonshoji Temple
On Jul 10, marvel at the spiritual Mizudome-no-mai event at Gonshoji Temple in Ota, with a history of nearly 680 years. The dance ritually stops rain during the wet season and marks the end of Japan'sJapan's rainy season.
The vibrant ceremony commences at 1 pm as two participants in straw blow into conch shells after being sprinkled with water. Then comes the spectacle: Three performers dressed as shishi lions take the stage and perform the captivating Mizudome no Mai dance at the temple.
---
Edogawa Goldfish Festival: A Summer Goldfish-Scooping Adventure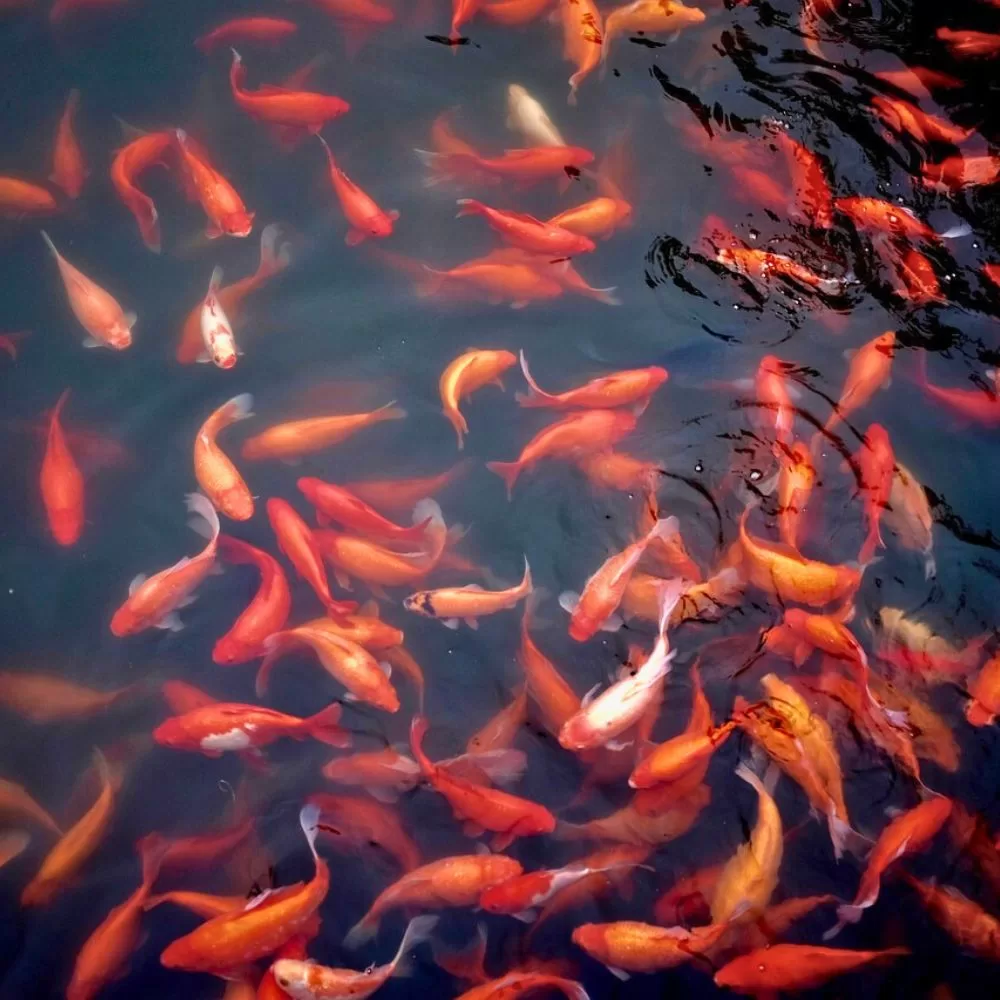 When: Third weekend of July 2023
The Edogawa Goldfish Festival at Edogawa Municipal Gyosen Park commemorates the city's rich goldfish breeding history since the late 1800s. The main focus of the festival is the Kingyo-suki tournament, where participants attempt to scoop up goldfish using delicate paper scoopers called poi.
Goldfish experts are available for advice on starting your own aquarium, while other activities include aquarium displays and a wide array of traditional stalls selling food and drink.
Getting There: Access the park near Nishi-kasai Station on the Tokyo Metro Tozai Line or Funabori Station on the Toei Shinjuku Line.
---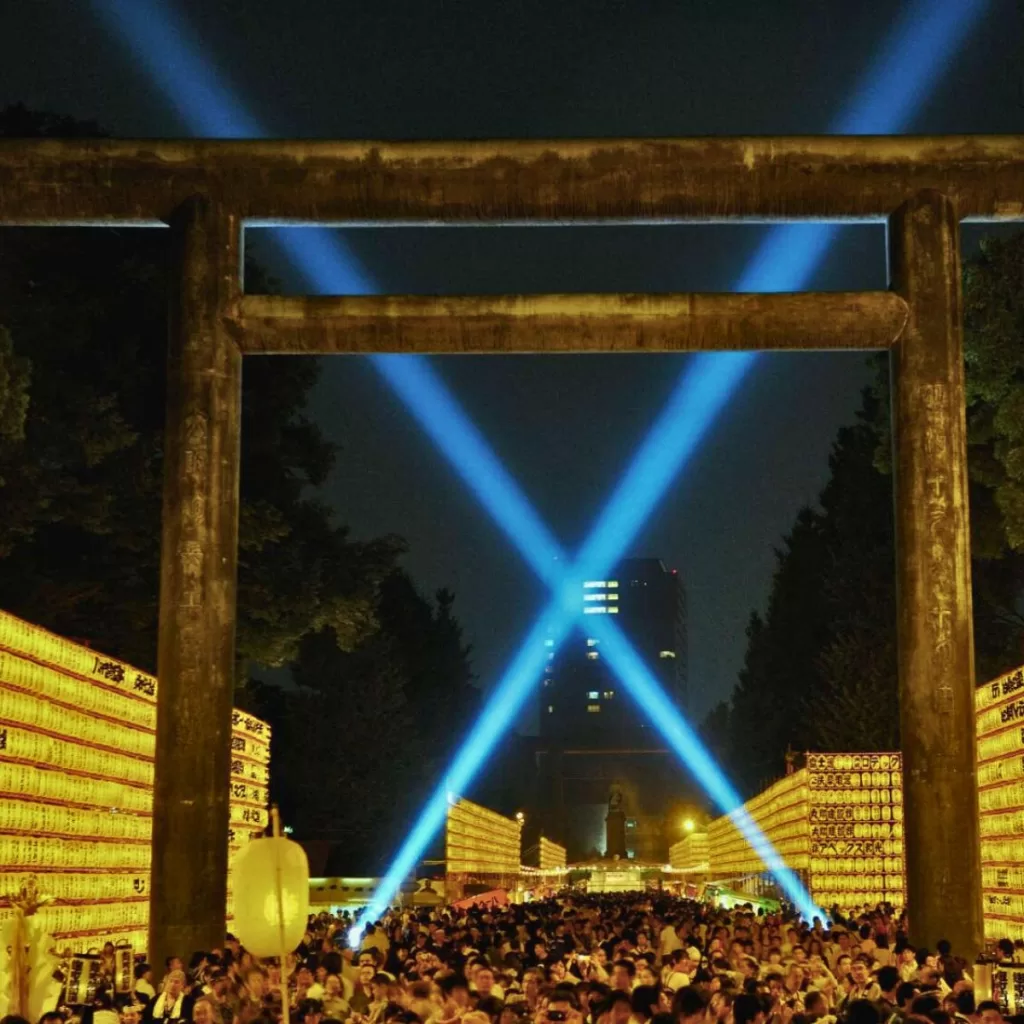 When: Jul 13th – Jul 16th 2023
Honoring Japanese Ancestors' Souls at Yasukuni Shrine
From Jul 13 to 16th, experience the powerful atmosphere of Mitama Festival at Yasukuni Shrine. This ""Soul Festival"" aligns with Japan's Obon holiday season, in which the spirits of ancestors are honored. Daytime festivities feature multiple performances, food stands, game booths like taiko drumming, and a thrilling haunted house.
The true magic unfolds during the nights as more than 30,000 enchanting lanterns illuminate the shrine entrance roads under torii gates filled with pride and respect for Japan'slegacy. Take advantage of this unique encounter at one of Tokyo's biggest Obon events.
---
Adachi Fireworks: A Blazing Sky Over the Arakawa River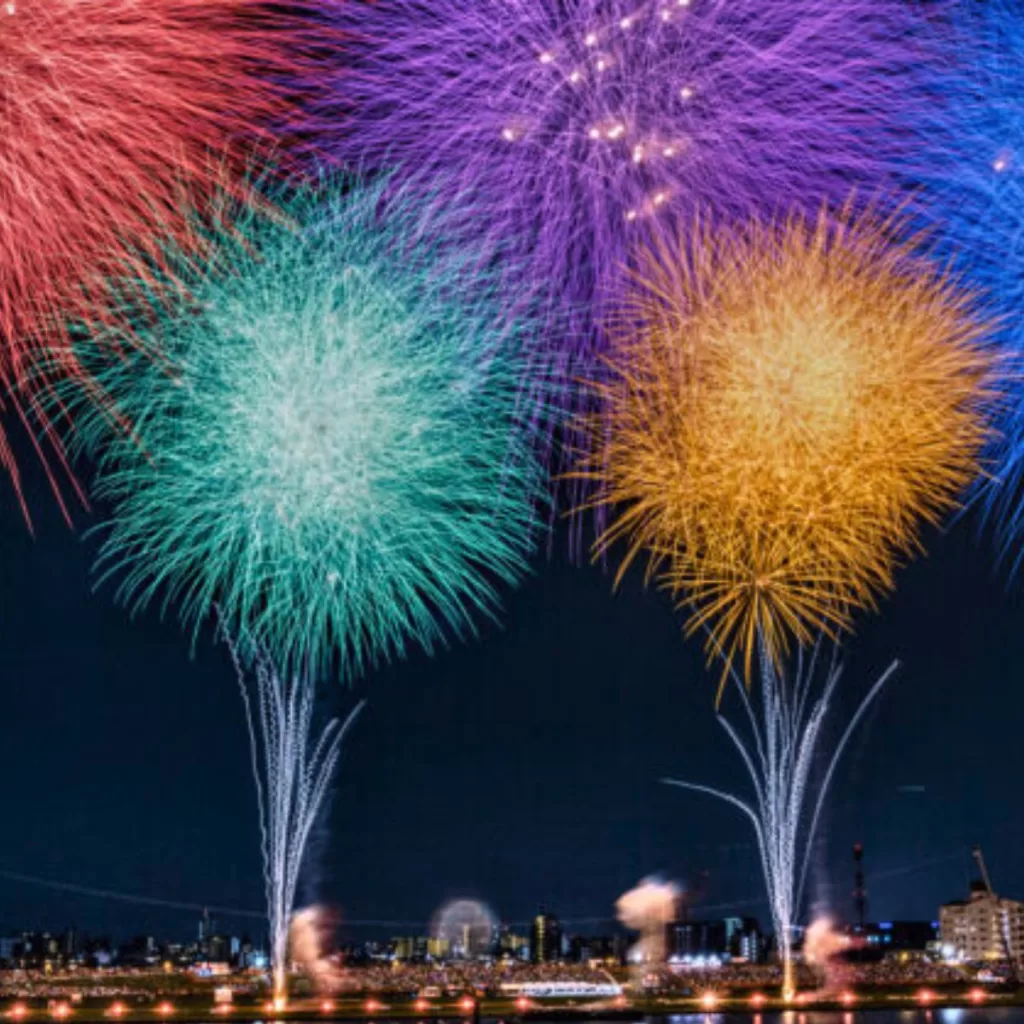 When: Jul 22, 2023
Spectacular Fireworks Display
On Jul 22, watch the sky over the Arakawa River come alive with colors during the highly anticipated Adachi Fireworks Festival. Annually attracting over 600,000 spectators, this popular event launches a staggering 13,600 fireworks within an hour. Each firework display features artistic designs and is accompanied by lively music, creating a memorable experience for all.
Finale and Viewing Tips
The festival's finale boasts an explosion of golden fireworks illuminating the nighttime sky like daylight. Popular viewing spots along the riverbank fill up quickly, so it is recommended to arrive early to secure a good vantage point.
Getting There: To access the Adachi Fireworks Festival venue, either alight at Kita Senju station or Kosuge station and walk towards the Arakawa River banks. Viewing spots #10, #11, #19, and #20 offer prime views of the spectacular display.
---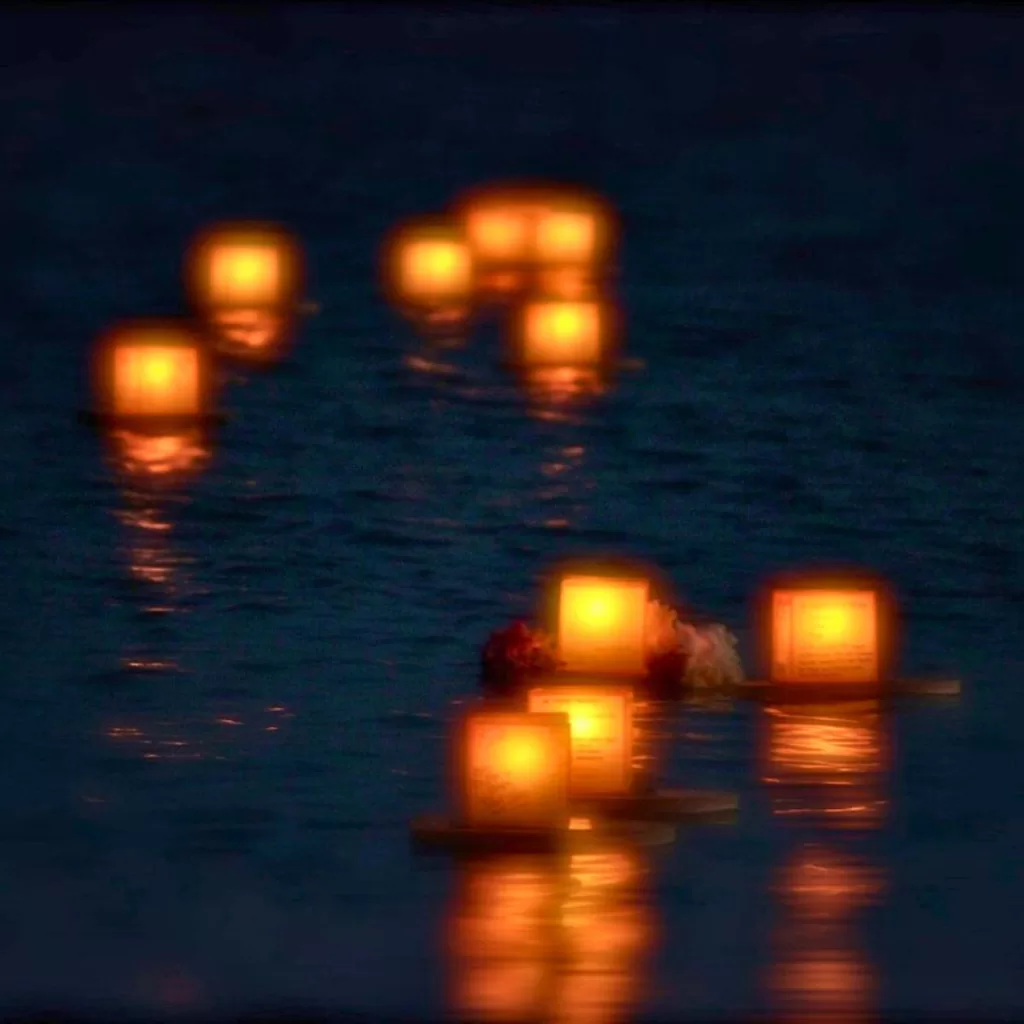 When: Jul 23, 2023
Umi no Hi: Marine Day Celebration
Japan's Marine Day—locally called "umi no hi"—is celebrated every third Monday of July, and Odaiba's Marine Park hosts an annual Lantern Festival to commemorate the occasion. Thousands of colored lanterns are lit along the beach, creating a mesmerizing display when seen from above.
Performances, Food, and Fun
While eagerly awaiting the sunset, visitors can delight in live performances by local musicians and singers at the beachside café. Sample freshly grilled oysters from street vendors or simply take an evening stroll along the shore. The Odaiba Lantern Festival promises a magical experience you won't want to miss.
---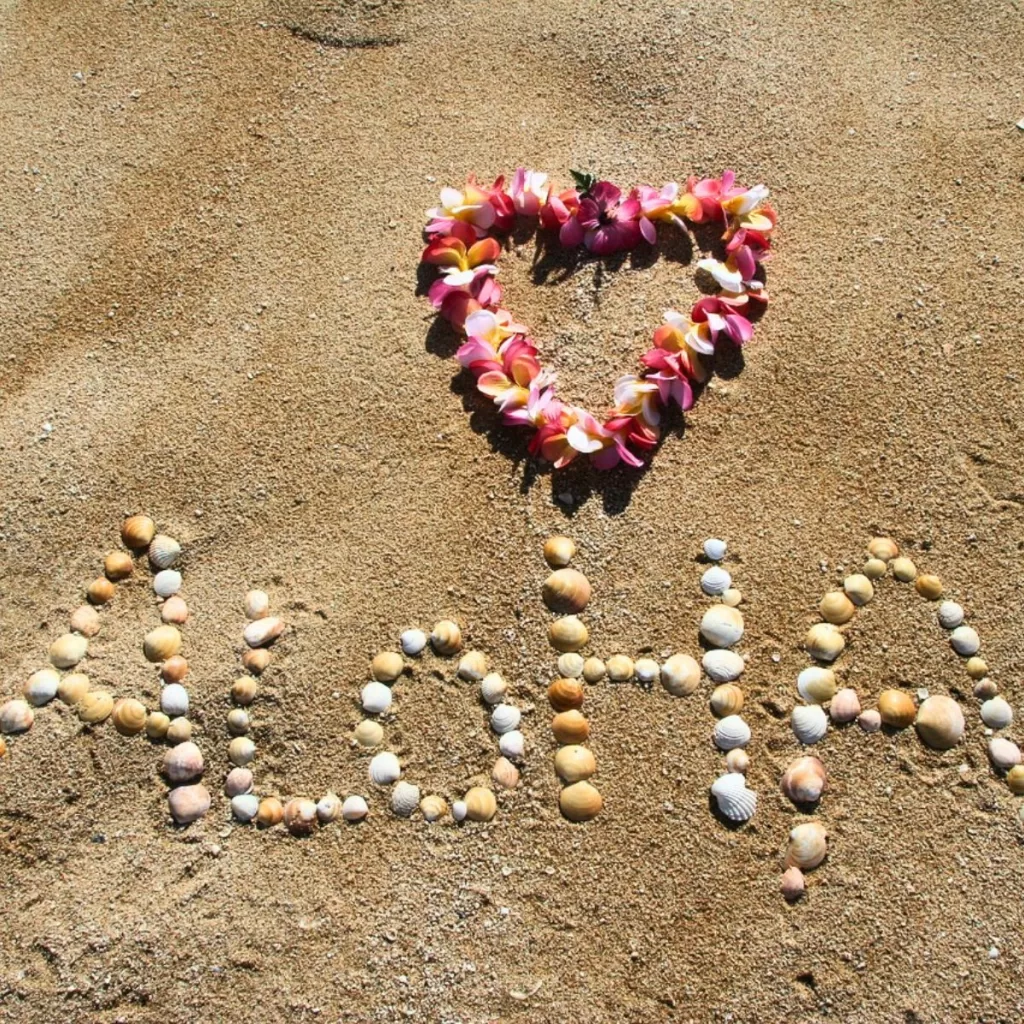 When: Late Jul
Aloha Vibes in Tokyo
In late July, Hawaiian spirit takes over Ikebukuro as the suburb hosts its annual Hula Festival. Experience colorful performances by around 3,900 dancers accompanied by soothing Hawaiian tunes. Established in 2002, this festival celebrates the friendship between Ikebukuro and Hawaii—where 13% of residents are Japanese Americans.
---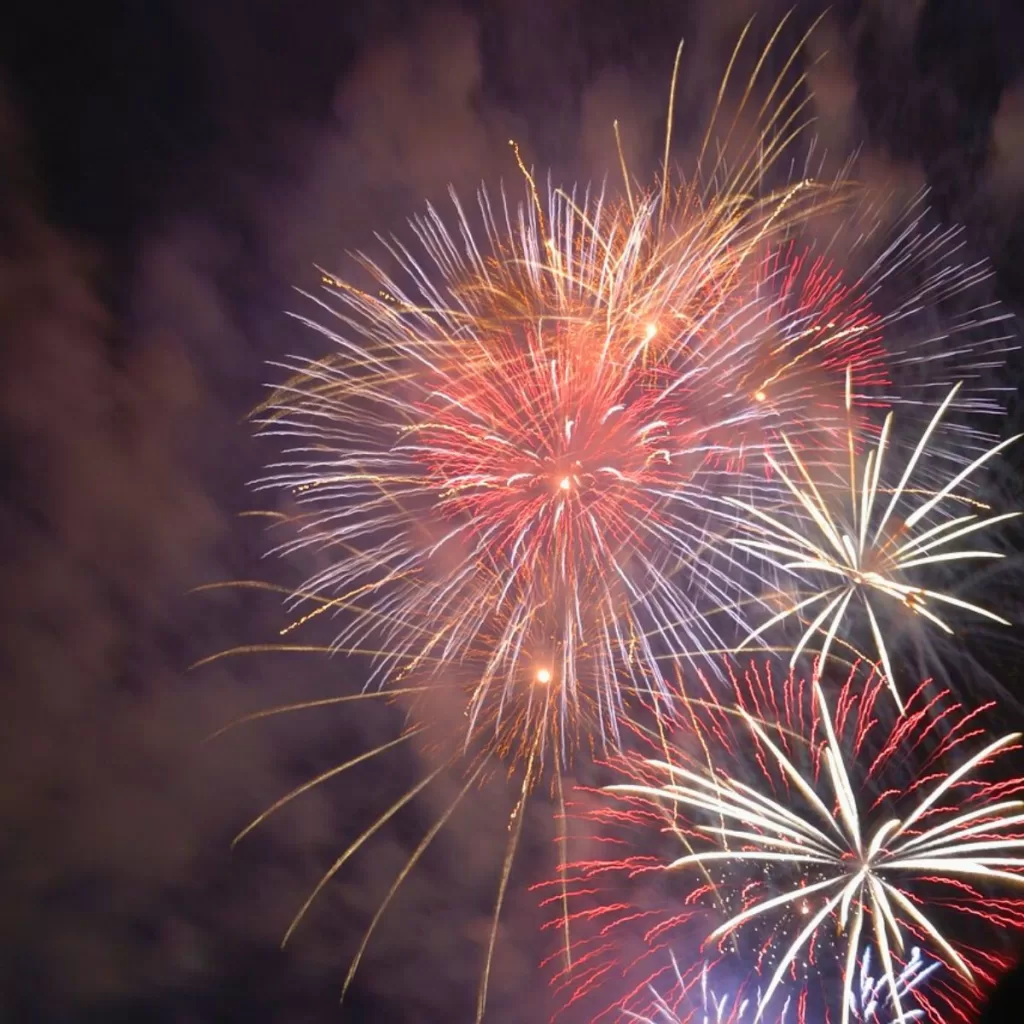 When: Jul 25, 2023
Marking its return since the pandemic, the Katsushika Noryo Fireworks Festival on Jul 25 promises an even bigger spectacle with a total of 20,000 fireworks.
Getting There: The event takes place near Shibamata Baseball Ground along the Edogawa River, a mere 10-minute walk from Keisei Shibamata Station.
Venue and seating – With wide and flat river banks providing an unobstructed view of fireworks, attendees will have a memorable experience. Reserved seating (2 or 4 seats) is available for spectators to get closer to the action.
---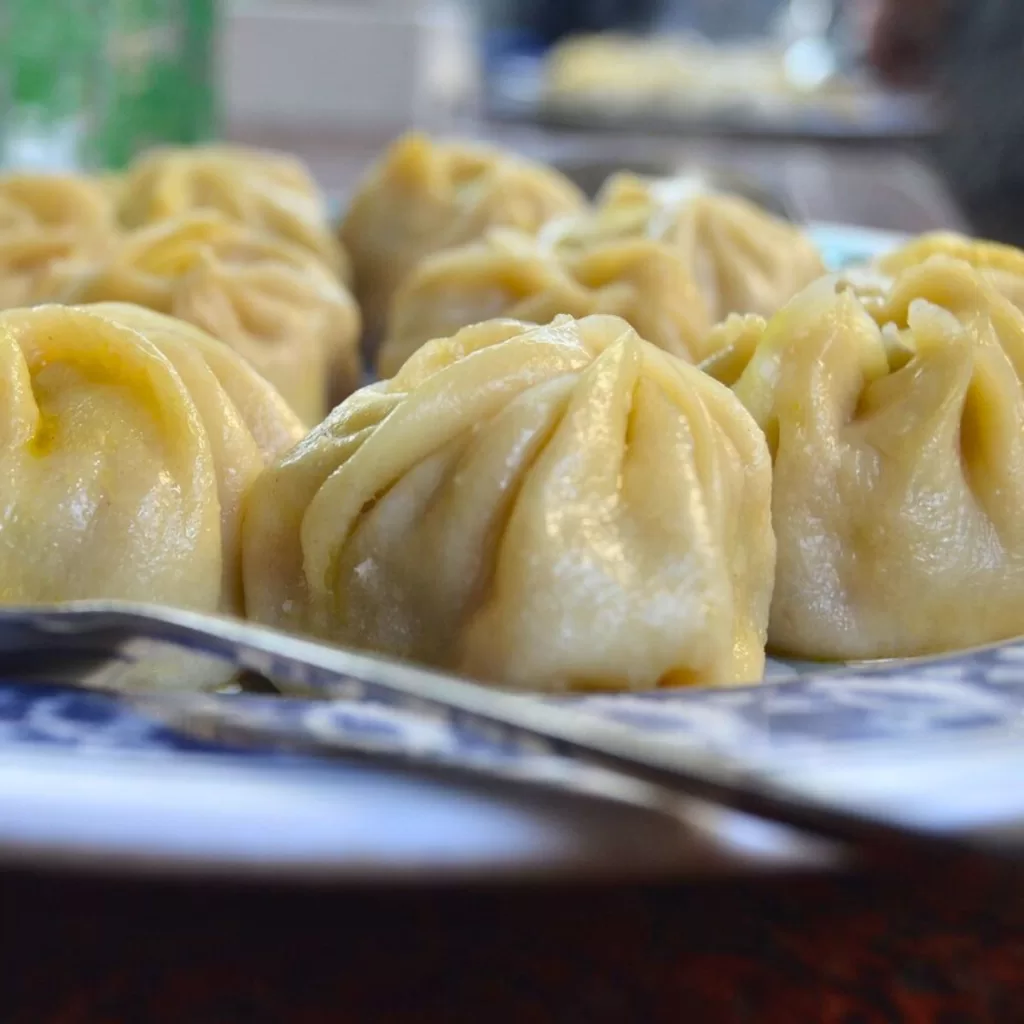 When: July 28th – July 30th, 2023
The annual Taiwan Festa returns to Yoyogi Park, featuring various booths related to Taiwanese culture, gastronomy, tourism, and more. Started in 2016 to strengthen Japan-Taiwan relations, the event has previously attracted up to 150,000 visitors.
Attendees can look forward to live music and dance performances, taste traditional Taiwanese dishes like xiao long bao (soup dumplings), and shop for unique souvenirs. Admission to Taiwan Festa is free, but do keep some yen handy for food and souvenir expenses.
Getting There: Yoyogi Park is reachable within five minutes on foot from Harajuku Station via the JR Yamanote Line.
---
Hachiōji Fireworks Festival: Variety of Explosions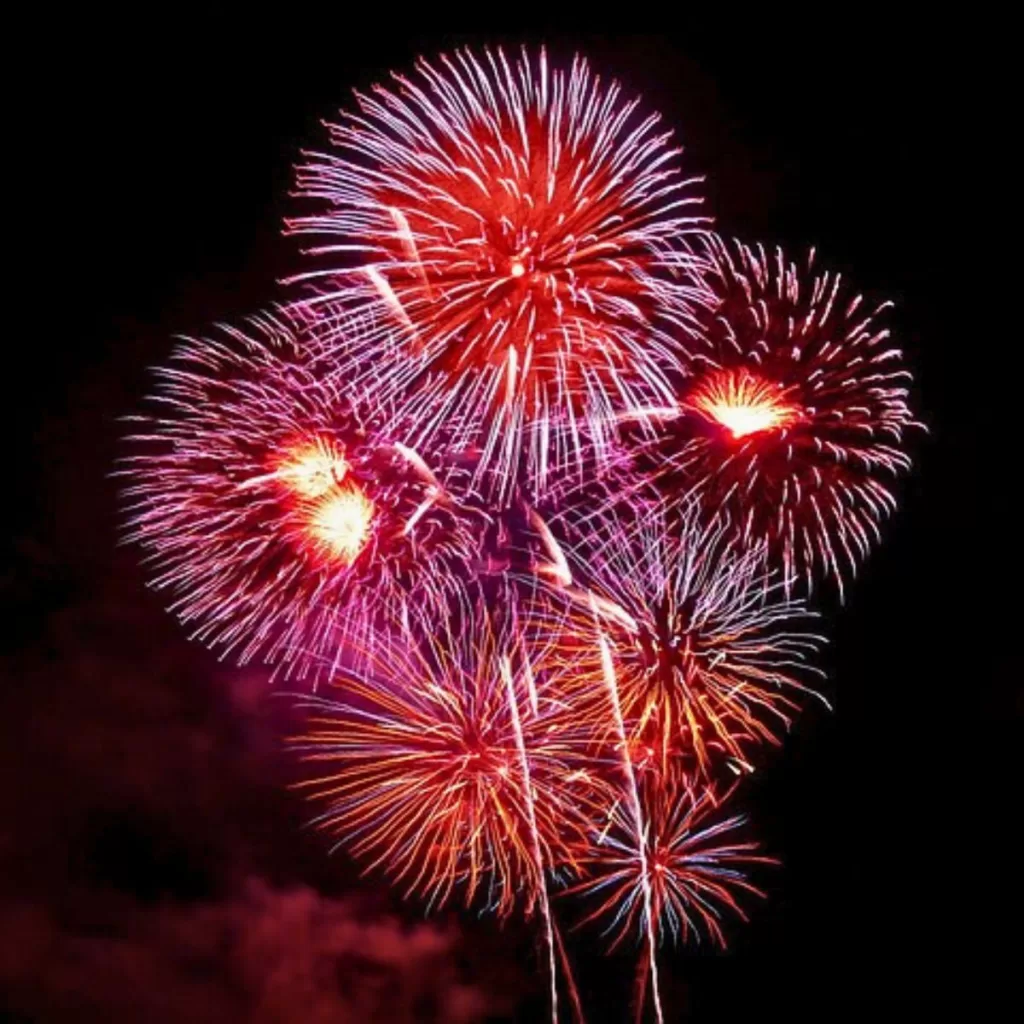 When: Jul 29, 2023
Hosted at Hachiōji Shimin Kyūjō Ballpark in Fujimori Park on Jul 29, this small yet diverse firework display features approximately 3,000 fireworks. Easily accessible via a 15-minute walk from Nishi-Hachiōji Station on the JR Chūō Line or Yamada Station on the Keio-Takao Line.
---
Tachikawa Festival: Showa Kinen Park Fireworks Display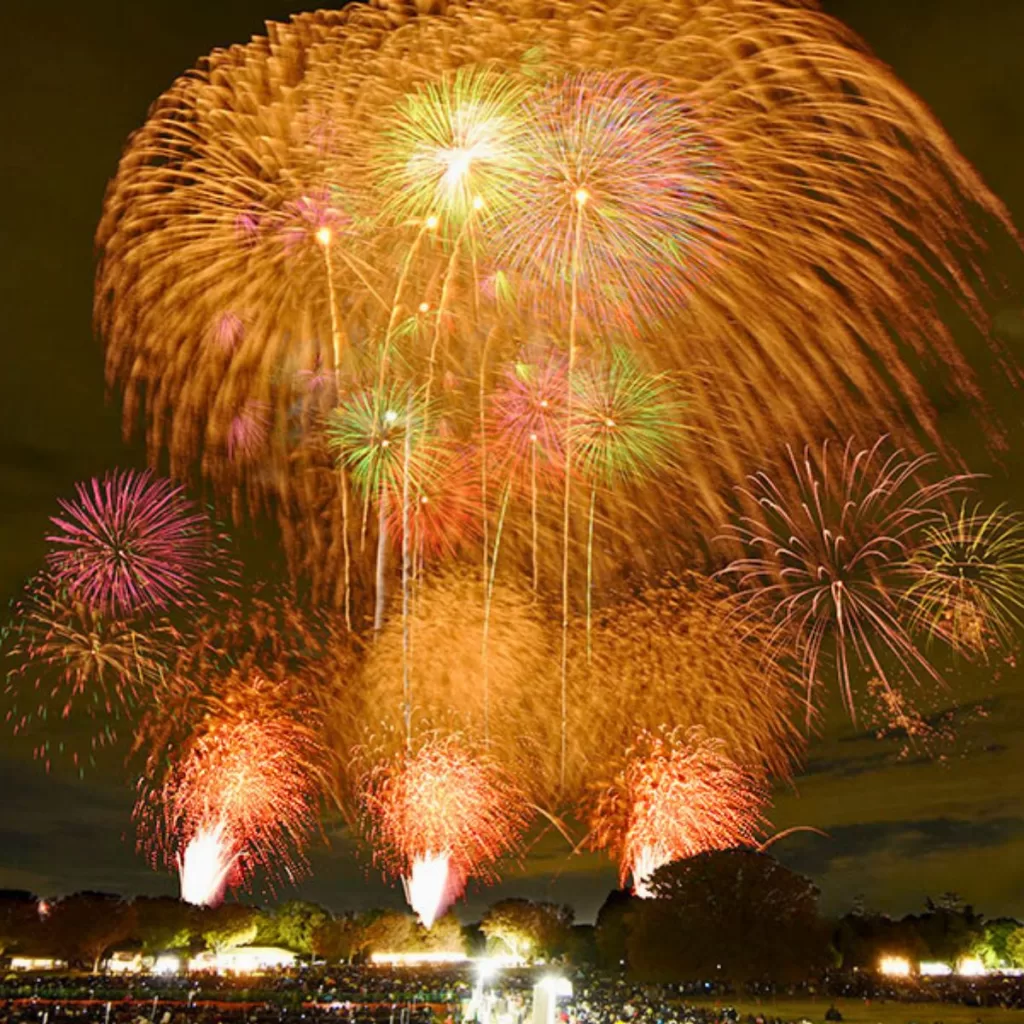 When: Jul 29, 2023
Characterized by its powerful fireworks display featuring rare large balls known as "1-shaku-5-cm-ball", over 60 years of tradition unravel at Tachikawa Festival Showa Memorial Park Fireworks Festival on Jul 29.
With around 5,000 beautiful explosions lighting up the night sky, about 300,000 spectators are expected to gather at this highly anticipated event. With free park entrance after 6 pm, visitors will enjoy a pleasant evening filled with yukata and picnic baskets in a festive atmosphere.
The popular Katsushika Noryo Fireworks Festival is set to make an impressive comeback in late July. With more than a century of history, special seating options provide an unforgettable view for groups of two to four people.
---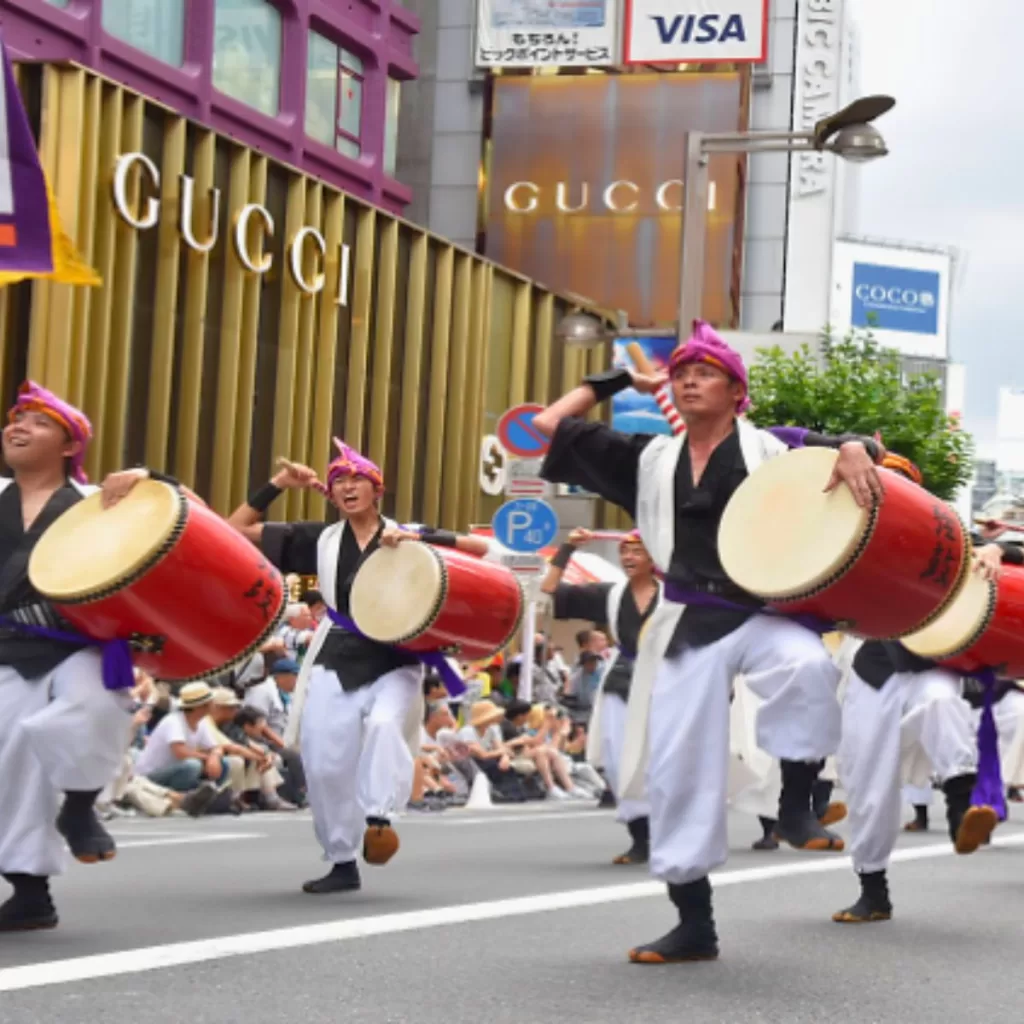 When: Jul 29, 2023
A Colorful Cultural Display
On Jul 29, witness a vibrant display of traditional Okinawan Eisa dancing at the Shinjuku Eisa Festival. Eisa dancers from the Kanto region captivate audiences with their elaborate costumes, drums, and music. With crowds previously exceeding a million people, expect a grand turnout at this lively event.
Getting There: The festival takes place near the east exit of Shinjuku Station, which is accessible via multiple train lines, such as JR Yamanote Line, Keio Line, Odakyu Odawara Line, Toei Oedo Line, and Tokyo Metro Marunouchi Line.
---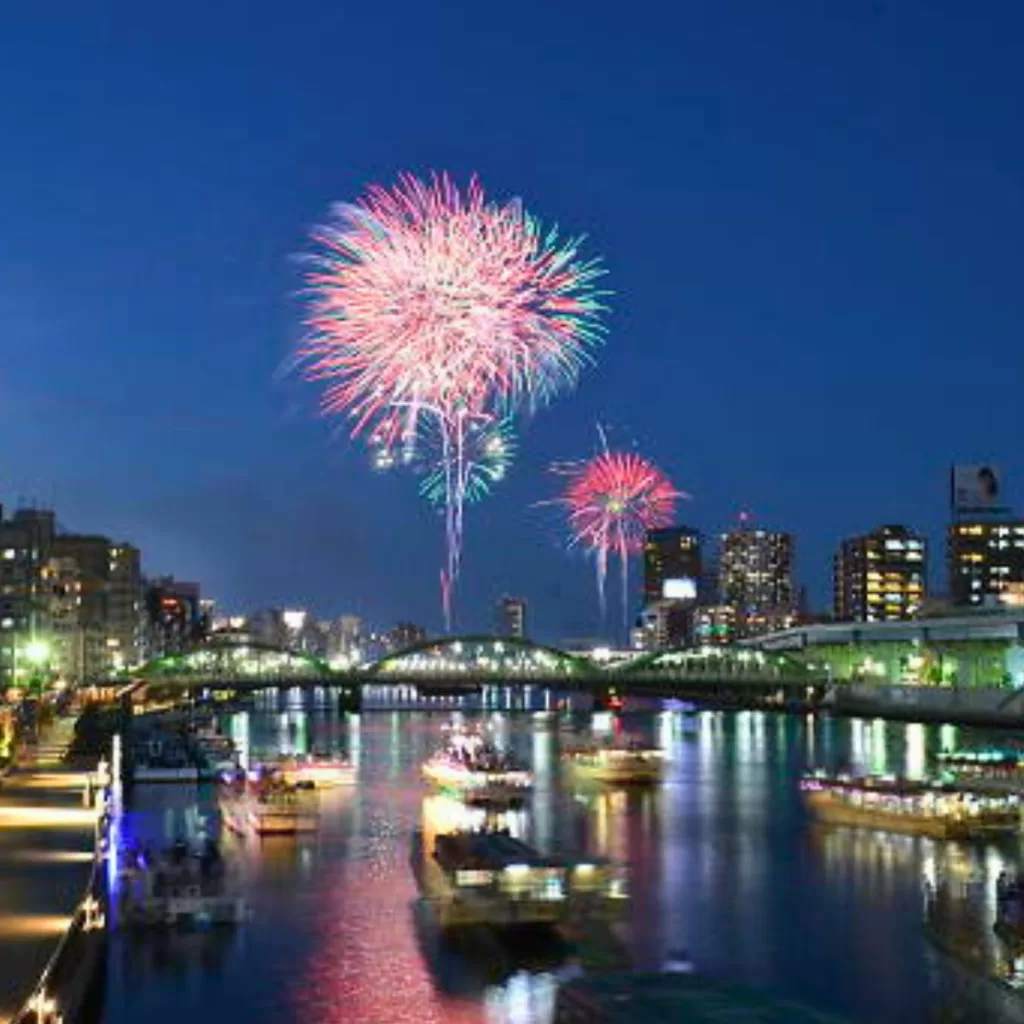 When: Jul 29, 2023
A Night to Remember
On the last Saturday of July, marvel at the magnificent Sumidagawa Fireworks Festival—one of Japan's most famous fireworks displays. With a tradition dating back to the Edo Period, vibrant fireworks light up both sides of the Sumida River in a spectacular show.
Best Viewing Spots
While it might be crowded along the riverbanks, watching the fireworks up close creates an unforgettable atmosphere as visitors dress up in traditional yukata and enjoy picnics in parks and streets.
---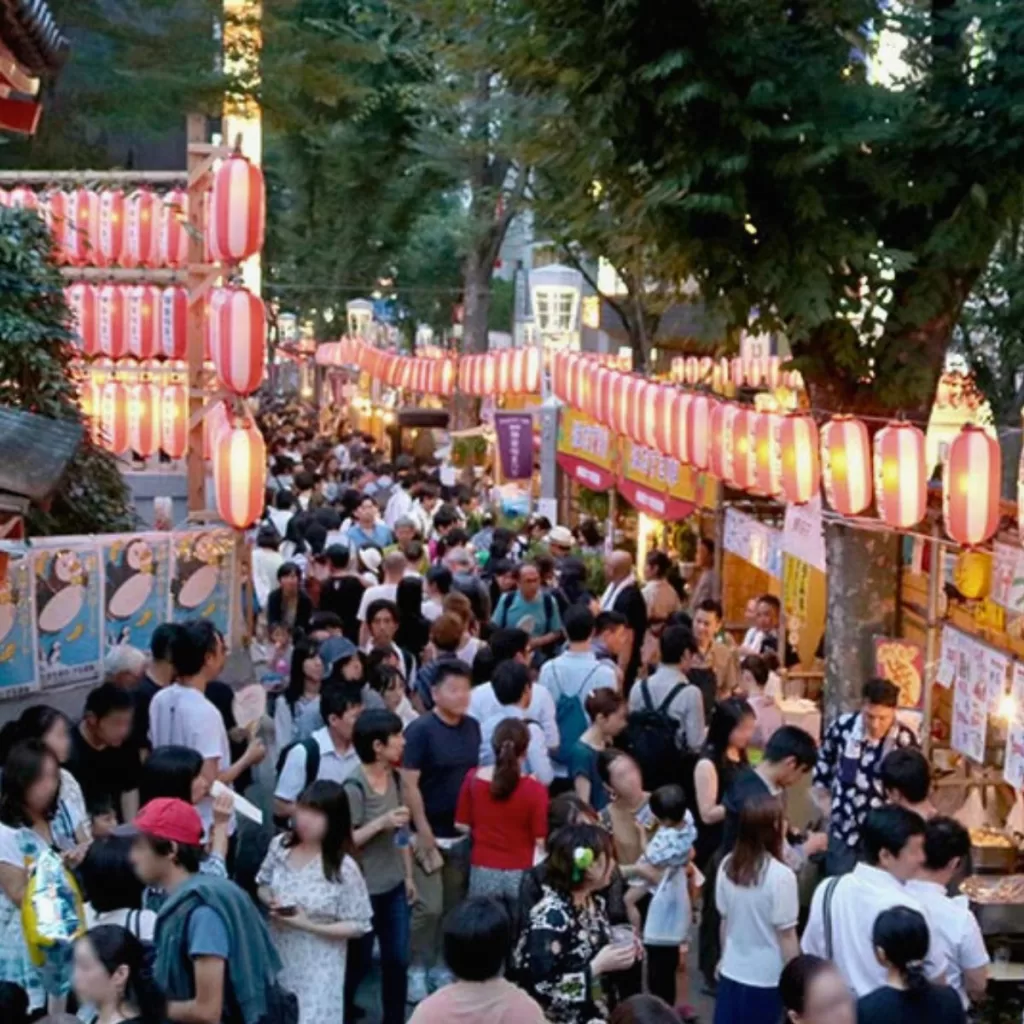 When: Jul 26 – Jul 29, 2023
A Blend of Tradition and Modernity
From Jul 26 to Jul 29, the Kagurazaka Matsuri brings together a mix of old and new in a four-day celebration. Known for its chic pedestrian-friendly slope and historic sites like Akagi Shrine and Edo period geisha houses, Kagurazaka is the perfect setting for this lively festival.
Festival Highlights
The first two days showcase the Houzuki Market, where ground cherries are used in the Obon festival. The final two days feature the Awa Odori Festival, where dancers perform traditional routines originating in Tokushima Prefecture.
Getting There: To reach Kagurazaka, take the JR Chuo Line to Iidabashi Station or the Oedo Subway Line to Ushigome-Kagurazaka Station and walk up Kagurazaka Dori.
---
Experience these July 2023 events to get a taste of Tokyo's vibrant culture and explore different facets of Japanese tradition. From fireworks festivals like Adachi Fireworks and Sumidagawa Fireworks Festival to cultural celebrations like Ikebukuro Hula Festival, Shinjuku Eisa Festival, and Kagurazaka Matsuri, there is something for everyone to enjoy!
Get ready for a summer to remember as Tokyo comes alive with exceptional events celebrating tradition, culture, and excitement throughout July 2023. Don't miss this unique opportunity to immerse yourself in these must-see attractions that guarantee lasting memories.