The serene Hakone Shrine is situated on the edges of Lake Ashi in the town of Hakone, Kanagawa Prefecture, Japan. This Shinto shrine, also known as Hakone Gongen, stands at the foot of Mount Hakone along the shores of Lake Ashi. To get to the Hakone Shrine, take the Odakyu or K Hakone Tozan Bus from Tokyo to Moto-Hakone. This day trip from Tokyo is an enriching experience for any traveler exploring traditional Japanese culture amid breathtaking natural beauty.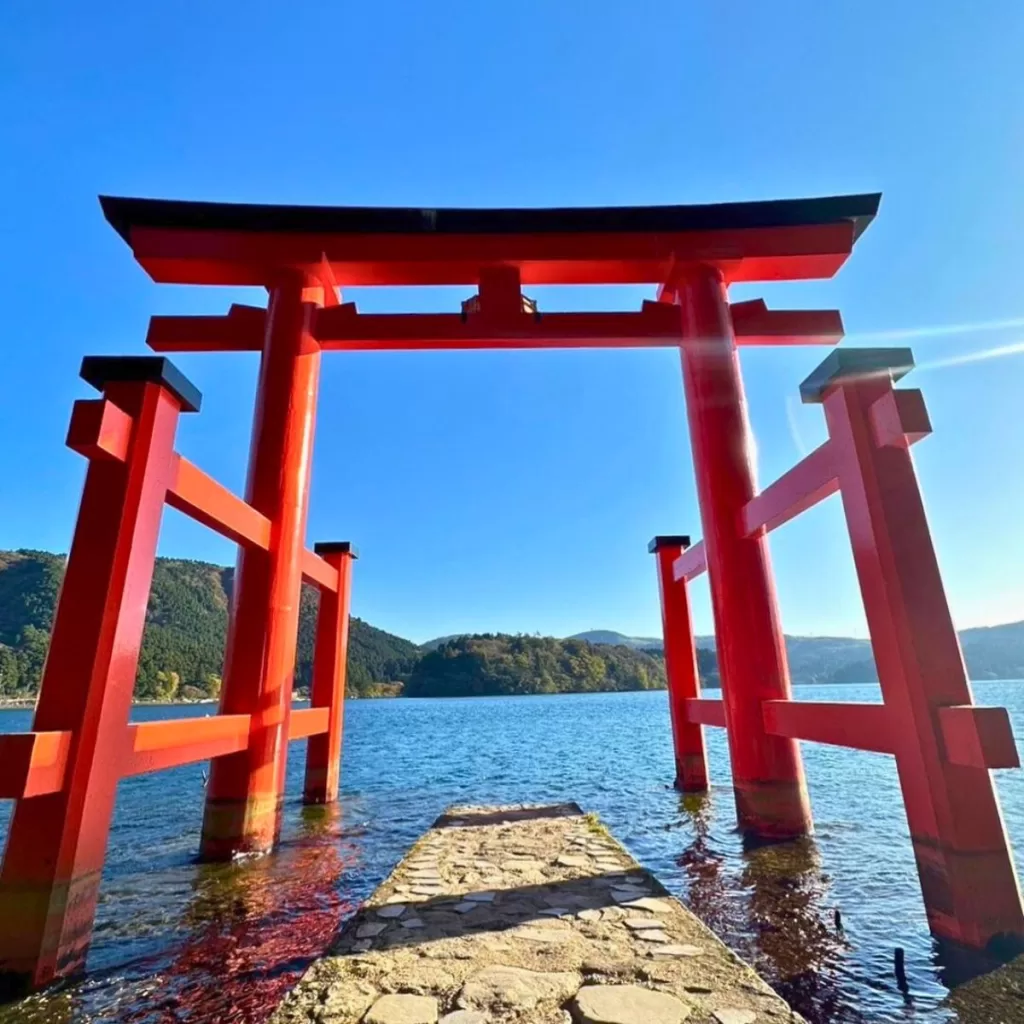 Hakone Shrine
Founded in 757, the Hakone Shrine boasts a fascinating history and is highly esteemed in Japan. The shrine was established to honor the great god of Hakone, who is believed to have ascended to heaven from Mt. Komagatake. It's the main hall, or 'Hakone Jinja,' with significant cedar trees at its entrance, and the path leading to the main building creates a serene and spiritual ambiance.
The main attraction at this shrine is the mesmerizing red Torii gate standing in Lake Ashi, also known as 'Torii of Peace.' This large Torii Gate on the water provides a picturesque view when framed against the backdrop of Mount Fuji. Quite aptly referred to as a photographer's paradise, it's no surprise that numerous travel guides feature iconic Hakone Shrine stock photos.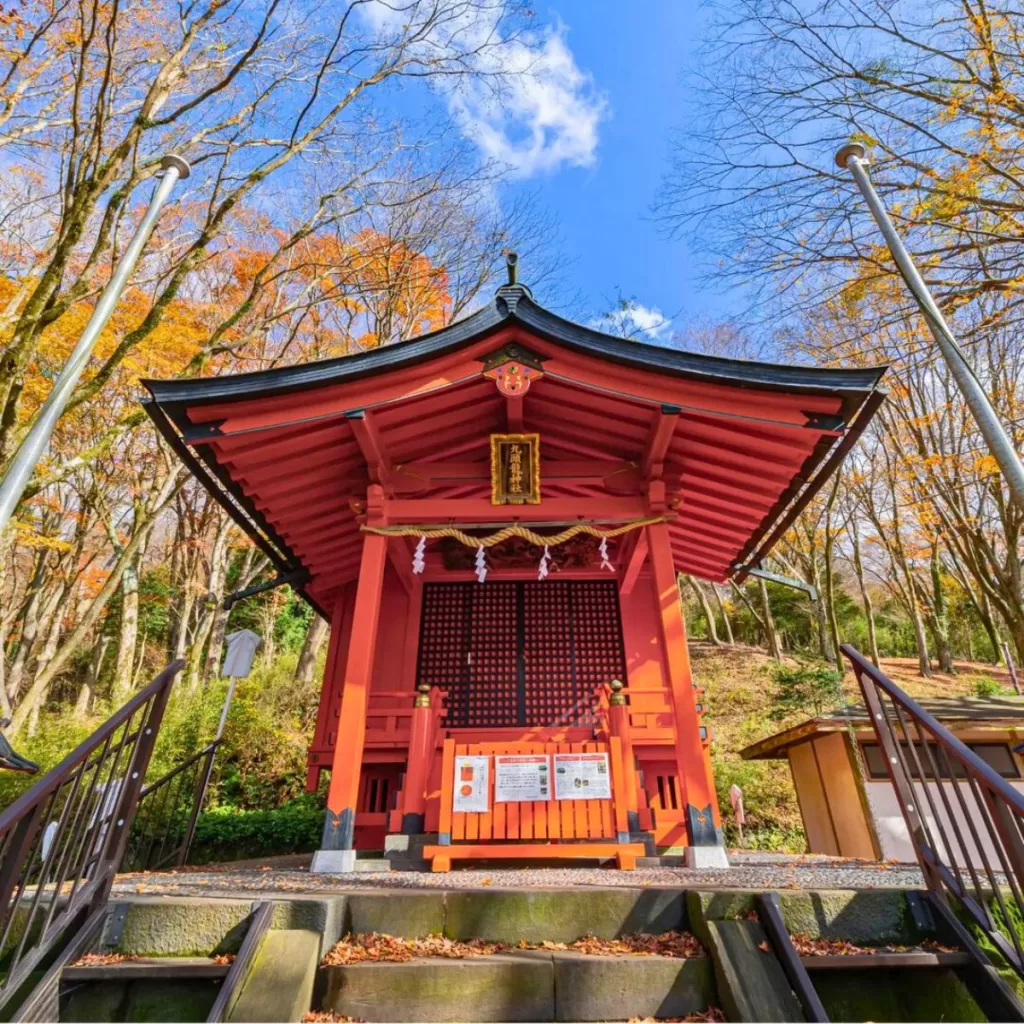 Kuzuryu Shrine
Adjacent to the main hall of Hakone Shrine is another smaller temple – Kuzuryu Shrine. Situated on a small hill near Lake Ashi, this shrine is accessed via a flight of 89 steps through an enchanting trail amidst towering cedar trees. Adding to its charm are views of Mount Fuji and Lake Ashinoko that you can soak in while climbing these steps.
From Moto-Hakone port, adventurous travelers can explore their trip to Hakone by riding a pirate ship across Ashi Lake or embarking on an exciting ride in a Ropeway up Mt. Komagatake where they can see Torii Gate in Lake Ashi from a bird's eye view.
Shrine Stock Photos and Images
Shrine stock photos and images portray much more than religious significance; they exemplify Japanese art and architecture. Taking photos at these sites would make for beautiful additions to any collection or remind you of an unforgettable Japan travel experience.
The torii gate on the shore, the shrine's lanterns glowing softly at night under ancient cedar trees, and the enchanting pathways toward Kuzuryu Shrine are favorite spots for taking photos. The ethereal backdrop presents opportunities for some stunning Hakone shrine stock photos.
Visit Hakone Shrine
When sightseeing around Japan, visit this culturally rich sanctuary approximately 75 miles southwest of Tokyo. Connect with Japanese culture by exploring Komagatake's serene cedar-lined pathways, which lead you straight into these historical shrines.
Lake Ashinoko offers numerous wonderful views, such as shimmering waters beneath Mount Fuji's majesty amidst clear skies– all perfectly visible from both entrances leading towards these sacred places designed keeping traditional Shinto aesthetics in mind.
Grab an express train from Shinjuku or Odawara Station, then opt for direct buses available to Moto-Hakone port based right near our site, thus making your entire commute hassle-free!
When planning your visit to Hakone Shrine, consider acquiring a Hakone Freepass, which covers transportation costs within the Lake area and several perks like discounted ropeway tickets, boat rides, and more!
Visiting these awe-striking sanctuaries should be on everyone's bucket list, especially if they intend to experience Japan's historic spirit combined with scenic brilliance that forms a perfect blend warranting true rejuvenation straight from Mother Nature herself!