Located in Yamanashi Prefecture, Fuji Kawaguchiko Onsen is a famous hot spring resort area along the shores of Lake Kawaguchiko, one of the Fuji Five Lakes at the northern base of Mount Fuji. Known for its stunning views of Mount Fuji and easy access from Tokyo, Fuji Kawaguchiko Onsen is a popular destination for relaxing in open-air hot spring baths while admiring Japan's iconic mountain.
Hot Spring Baths with Views of Mount Fuji
The main appeal of Fuji Kawaguchiko Onsen is its hot spring baths, known as onsen in Japanese, that offer breathtaking views of mt Fuji. Many hotels and traditional ryokan inns located around Lake Kawaguchiko have their own private hot spring baths, some of which are open-air and face towards the majestic mountain.
Soaking in an outdoor bath while gazing up at Mount Fuji is an incredible experience. The combination of rejuvenating hot mineral water and Japan's tallest peak is unbeatable. Some of the top onsen ryokan inns feature private open-air baths on room balconies or terraces.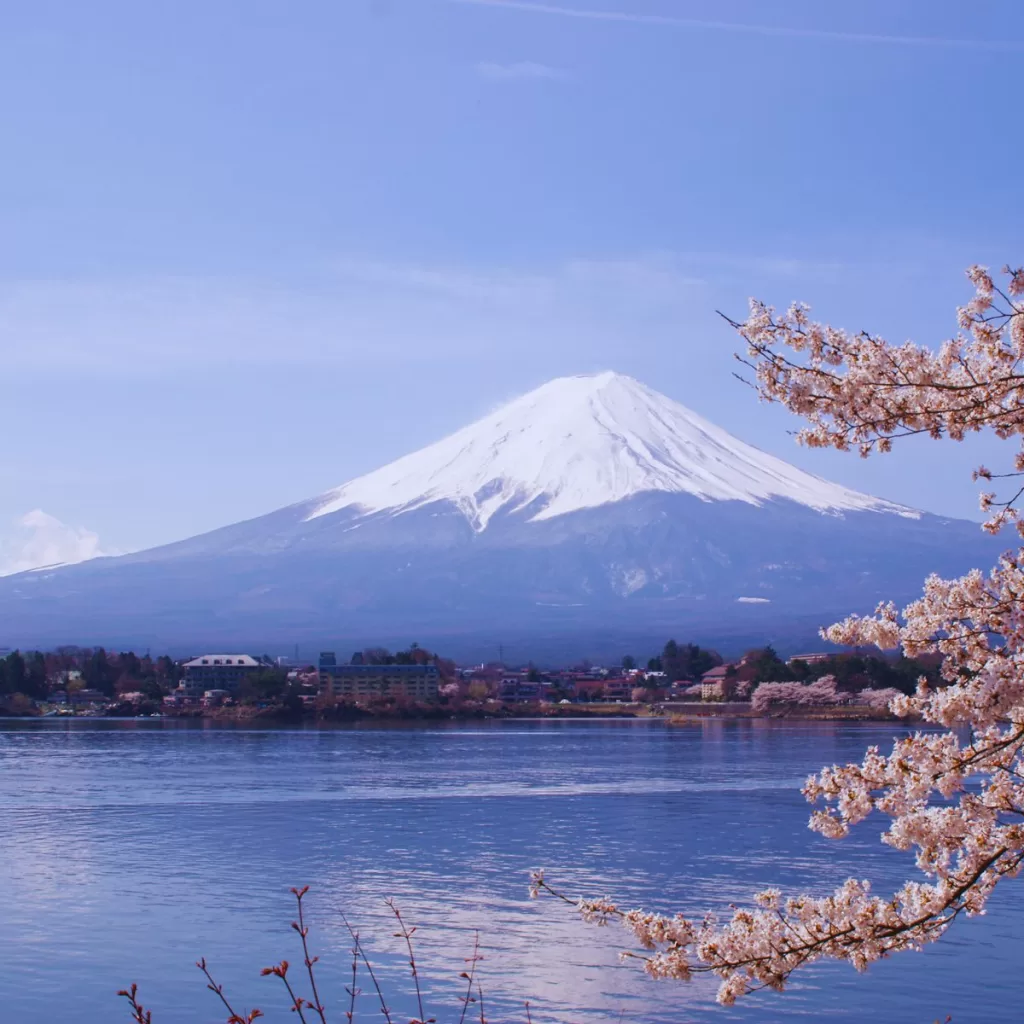 Public Hot Spring Facilities
Visitors do not need to stay overnight to enjoy hot spring baths in Fuji Kawaguchiko Onsen. There are several public bath facilities that are open for day use.
Popular public onsen include Fujiyama Onsen near Fuji Q Highland with indoor and outdoor baths, Yurari Onsen on the shores of Lake Saiko with modern facilities and Mount Fuji views, and Benifuji no Yu on Lake Yamanakako acclaimed for its panoramic vistas of the mountain.
Public baths typically cost around 1000 yen for a 2 hour visit. They provide a towel, shower amenities, and a yukata robe to wear. There are separate bathing areas for men and women.
Top Ryokan Inns and Hotels
Some of the top lodging choices for enjoying hot spring baths in Fuji Kawaguchiko include:
Kozantei Ubuya – Historic ryokan with 3 indoor and outdoor baths, some private
Konansou – Lakefront ryokan with open-air baths facing Mount Fuji
Mount Fuji View Hotel – Budget hotel with 3 types of shared baths
Royal Hotel Kawaguchiko – Lakefront hotel with day-use outdoor bath
Many hotels and ryokan open up their baths to non-staying visitors during daytime hours for an admission fee. This allows visitors to experience top-class facilities without needing to stay overnight.
The best hotels and inns also provide exceptional multi-course kaiseki dinners made with local ingredients. Staying overnight offers the complete onsen ryokan experience.
Accessing Fuji Kawaguchiko Onsen
Fuji Kawaguchiko Onsen is quite easy to reach from Tokyo in around 2 hours by highway bus or train.
By train, take the JR Chuo Line from Shinjuku Station to Otsuki Station (90 minutes), then transfer to the Fujikyuko Line for Kawaguchiko Station (60 minutes).
Highway buses depart from Shinjuku Station's New South Exit to Kawaguchiko Station (2 hours) several times per day.
Another option is to rent a car and drive from Tokyo via the Chuo Expressway. It takes around 1.5-2 hours depending on traffic.
Once you arrive, the Fuji Kawaguchiko area is best explored by rental bike, bus, or walking. Hot spring resort hotels offer free shuttles from the train station on request.
When to Go
The best times to visit Fuji Kawaguchiko Onsen are during spring and fall when Mount Fuji is most visible. Spring (March-May) brings cherry blossoms, while autumn (October-November) showcases vivid fall foliage with the mountain as a backdrop.
Winter offers a different appeal with snow-capped scenery. Kawaguchiko has many winter festivals and activities like ice skating on the frozen lake.
Summer (June-August) tends to be crowded with tourists and rain. But when skies are clear, views of Mount Fuji are stunning. Any season is a great time for a dip in the hot springs!
With its picturesque setting, relaxing hot spring baths, and proximity to Tokyo, it is easy to see why Fuji Kawaguchiko Onsen is such a beloved destination for both international visitors and locals alike.
Another nice place to go is Kusatsu Onsen. While Fuji Kawaguchiko Onsen offers scenic views of Mount Fuji, Kusatsu Onsen in Gunma prefecture is renowned for its therapeutic and healing waters. With a history spanning over 1300 years, Kusatsu's yubatake (hot water field) provides the ideal relaxing hot spring experience in traditional Japanese surroundings.
FAQ
1. What is Fuji Kawaguchiko Onsen?
Fuji Kawaguchiko Onsen refers to a hot spring resort located near Lake Kawaguchi in the Fujikawaguchiko area. It offers a relaxing experience where visitors can soak in hot spring baths while enjoying breathtaking views of Mount Fuji and the lake.
2. What can I expect from the hot spring baths at Fuji Kawaguchiko Onsen?
At Fuji Kawaguchiko Onsen, you can expect to find a variety of hot spring baths to choose from. This includes indoor and outdoor baths, as well as private baths where you can enjoy a more secluded and intimate bathing experience.
3. Do the hot spring baths offer views of Mount Fuji?
Absolutely! One of the highlights of Fuji Kawaguchiko Onsen is the stunning views of Mount Fuji that you can enjoy while soaking in the hot spring baths. The resort has strategically designed its baths to provide guests with the best possible views of the iconic mountain.
4. Are there private baths available at Fuji Kawaguchiko Onsen?
Yes, there are private baths available for those seeking a more exclusive and private bathing experience. These private baths are perfect for couples or families who want to enjoy the hot springs in a more intimate setting.
5. Can I book a room with an open-air bath?
Absolutely! Many of the guest rooms at Fuji Kawaguchiko Onsen come with their own open-air baths. These rooms offer a unique and luxurious experience where you can relax in a private hot spring bath while taking in the beautiful view of the lake and Mount Fuji.
6. Are there other amenities available at Fuji Kawaguchiko Onsen?
Yes, besides the hot spring baths, Fuji Kawaguchiko Onsen offers a range of amenities to enhance your stay. Some of these amenities include private dining rooms where you can enjoy delicious Japanese cuisine, a shuttle service for convenient transportation, and even a foot bath area for a relaxing soak.
7. How can I book a stay at Fuji Kawaguchiko Onsen?
Booking a stay at Fuji Kawaguchiko Onsen is easy. You can either make a reservation through their official website or contact their hotel staff directly for assistance. It is recommended to book in advance, especially during peak seasons, to secure your preferred room and dates.
8. Can I visit Fuji Kawaguchiko Onsen as a day trip?
While staying overnight at Fuji Kawaguchiko Onsen is highly recommended to fully enjoy the relaxing hot springs, it is possible to visit as a day trip. Please note