Harajuku Omotesando Super Yosakoi Dance Festival
Experience a fusion of captivating dance performances and the trendy Harajuku fashion scene at the Harajuku Omotesando Super Yosakoi, one of the unmissable Tokyo Events in August!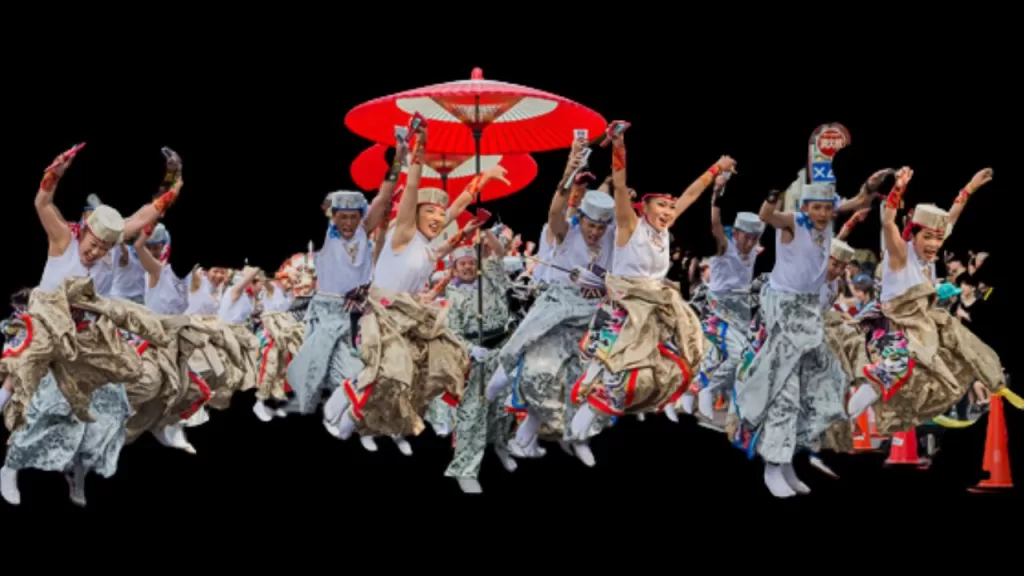 A Colorful and Energetic Dance in the Heart of Tokyo
This August 26th and 27th, the Harajuku Omotesando Genki Matsuri Super Yosakoi (原宿表参道元氣祭 スーパーよさこい), also known as the Harajuku Super Yosakoi, will once again bring life to the streets of Tokyo. The annual event is a large yosakoi dance festival celebrating Japanese culture, with thousands of dancers participating in over 100 colorful and captivating dance squads that showcase traditional and modern elements.
Originating from Kochi Prefecture in 1954, yosakoi dance has grown increasingly popular throughout Japan and is now one of the main attractions within the Tokyo cultural scene. The festival aims to promote and preserve this unique art form for future generations.
Competition Attracts Dancers from Around the World
Dancers from all over Japan and worldwide come together at this massive dance festival to compete for top honors. With its roots in Kochi Prefecture, yosakoi has been introduced to different cultures globally and evolved into various forms that are still showcased at this event.
The festival is dedicated to Meiji Jingu Shrine near Harajuku Station & Meiji-Jingu Mae Station on Metro subway lines Chiyoda or Fukutoshin. Celebrated since 2001, this energetic event organized by shopping avenue association Harajuku Omotesando Keyaki-kai has been gaining popularity year after year.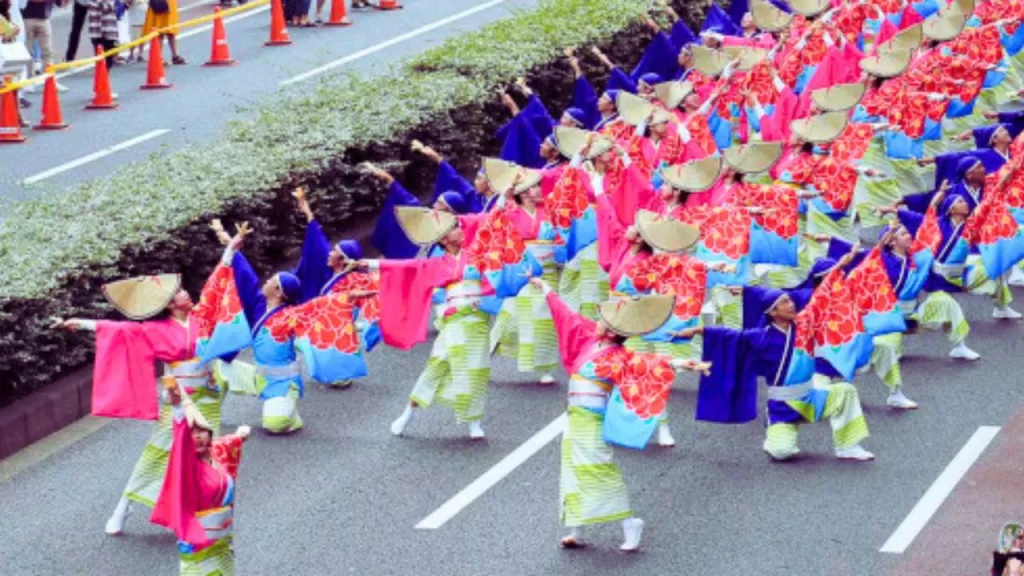 Four Stages, Two Streets, And Exciting Performances
Performances will take place across four stages – Meiji-Jingu main hall, Jingu hall stage, Harajuku stage (next to Harajuku station), and Yoyogi koen outdoor stage – and two streets, Omotesando and NHK mae located adjacent to Yoyogi Park. Festival timings are scheduled from 10 am to 8 pm on Saturday and from 10 am to 5:30 pm on Sunday.
Expect crowds as nearly one million visitors come together to enjoy the vibrant atmosphere over the weekend. Along with the dance performances, traditional Japanese cuisine food stalls will be available at Yoyogi Park for visitors to indulge in delicious local tastes.
Experience Japan's Unique Traditions in a Modern Setting
Yosakoi dances are known for their energy, grace, and intricacy, combining moves inspired by traditional Awaodori styles with modern twists. The dancers hold a bird rattle (naruko) in both hands, adding rhythmic sound to their steps and creating visually stunning performances that will impress all those in attendance.
Whether you are a long-time fan of Japanese cultural events or new to the world of yosakoi dance, this Harajuku Omotesando Genki Matsuri Super Yosakoi festival is an excellent opportunity to enjoy the rich traditions of Japan against the backdrop of iconic Tokyo landmarks.
Step into a harmonious blend of Japanese tradition and Jamaican vibes at the Harajuku Omotesando Super Yosakoi, where the One Love Jamaica Festival brings an irresistible Caribbean flair to Tokyo's fashion-forward district!