Ikebukuro Hula Festival
The Ikebukuro Hula Festival is one of the most popular Tokyo events in July, celebrating the friendship between Ikebukuro and Hawaii with traditional Hawaiian dance, music, and food.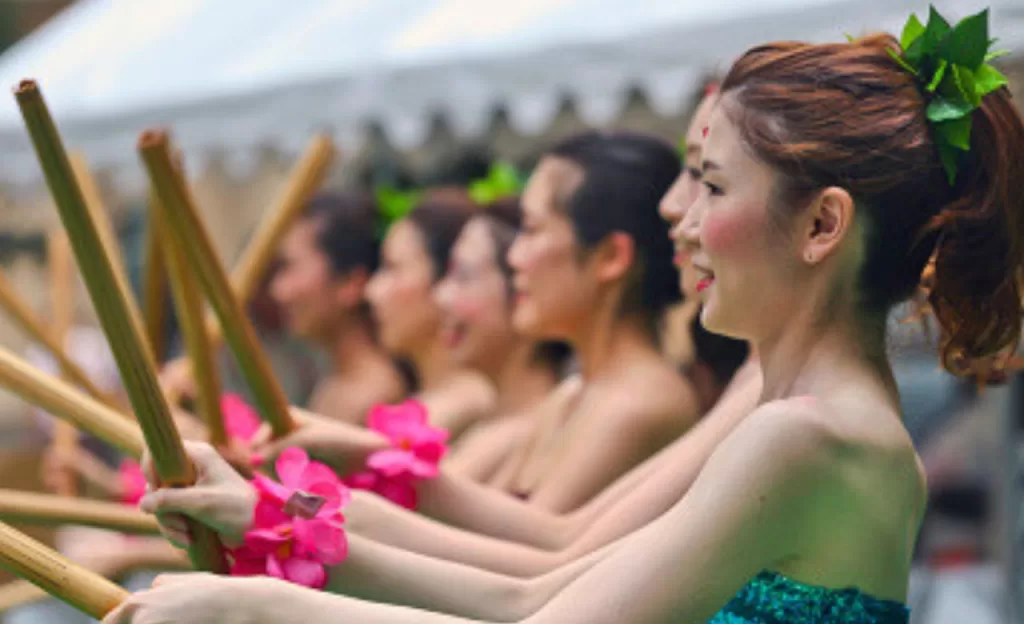 Annual Hula Festival in Tokyo's Ikebukuro District
Tokyo's Ikebukuro district comes alive every summer with the sound of the aloha isles during the annual Hula Festival. This vibrant event is held at the Ikebukuro West Entrance Park and celebrates the friendship between Ikebukuro and Hawaii. With 13% of its residents being Japanese Americans, the two regions have a strong cultural connection. The festival has been a popular event since its inception in 2002, attracting thousands of visitors.
Dance Performances and Workshops
Up to 3,900 dancers take the stage during the festival to showcase their hula skills, accompanied by the gentle sounds of traditional Hawaiian music. Visitors can also attend a hula workshop hosted by Hawaiian legend Kapiolani Hao to learn how to swing their hips like a true hula dancer.
Live Music, Food, and Drinks
In addition to the captivating dance performances, visitors can enjoy live performances by Hawaiian bands. A vast array of food and drink stalls allows attendees to sample delicious Hawaiian cuisine.
Venues and Accessibility
The festival takes place at various locations around Ikebukuro district, which are easily accessible by foot from nearby train stations:
GLOBAL RING THEATRE: One minute walk from Ikebukuro Station
Sunshine City B1 Fountain Square: 10 minutes walk from Ikebukuro Station
Tranpal Otsuka: One minute walk from Otsuka Station's south exit
Naka-Ikebukuro Park: Five minutes walk from Ikebukuro Station
Pre-event and Main Festival Dates
The pre-event for the annual Hula Festival traditionally takes place on Friday before the main festival weekend. Last year's pre-event was held on July 21st, from 12 pm to 8 pm at the Ikebukuro Nishiguchi Park. The main festival occurs over the weekend on Saturday and Sunday. In 2017, the main festival took place on July 22nd and 23rd.
Shopping Opportunities
The Hula Festival offers an extensive market featuring local goods from exchange cities. Hawaiian merchandise is also available for purchase at various stands throughout the event. This market is usually held at Ikebukuro Nishiguchi Park and Higashi Ikebukuro Central Park.
If you're looking for a unique Tokyo event in July, check out the Ikebukuro Hula Festival or Taiwan Festa at Yoyogi Park.