Annual Celebration of Morning Glory Flowers in Tokyo
The Iriya Asagao Festival, also known as the Iriya Morning Glory Festival, is an annual event that takes place from July 6 to July 8 in the Shitamachi district of Tokyo. This popular event draws approximately 400,000 visitors each year, who come to appreciate the wide variety of morning glory flowers and immerse themselves in the Edo period, when these flowers gained significant attention.
Morning glory flowers, referred to as "asagao" in Japan, were initially cultivated in Okachimachi during the Edo period (1603-1867) and later flourished in Iriya. This led to their popularity as decorative plants in the mid-Meiji era (1868-1912). The festival honors this historical connection and showcases more than 1,000 beautiful varieties of morning glories.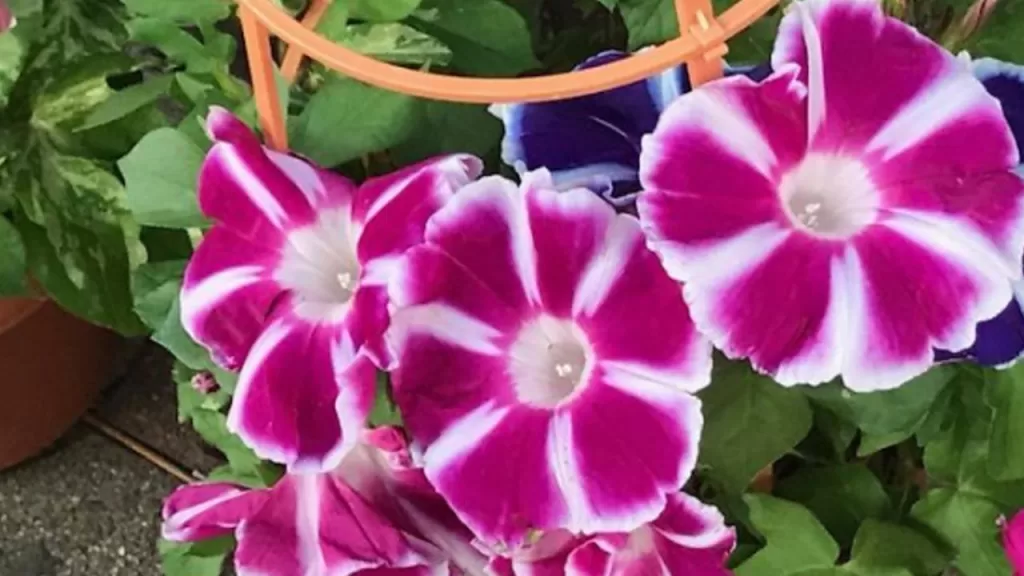 History of Morning Glories in Japan
The history of Asagao, or morning glories, in Japan, dates back to the Nara Period (around 700 A.D.), when the plant was brought from China through the Envoy to Tang Yao (遣唐使) as a medicinal plant. Due to its low maintenance requirements, Asagao quickly spread among ordinary people in Japan, eventually becoming a decorative plant in daily life by the late Edo Period (around 1840-50).
Cherishing Morning Glories Amongst Ordinary People
Asagao has long been cherished by ordinary Japanese people who have grown and displayed it in their gardens for generations. The original Asagao flower is blue; however, during the Edo period, white varieties appeared due to mutations, and other colors followed suit. This variety has made growing Asagao an enjoyable pastime with an element of surprise since growers never know what color their flowers will produce.
Several Asagao varieties exist, one of the most famous being Danjurou brown (団十郎茶), named after renowned Kabuki actor Ichikawa Danjurou (市川団十郎). The fascination and dedication with which ordinary people in Japan cherish flowers such as Asagao have astonished foreign researchers, including Scottish botanist Robert Fortune (1812-1880).
Exploring the Morning Glory Stalls and Food Offerings
During the three-day Tokyo Events in July Festival, Iriya Kishimojin Temple and Kototoi-dori road become a bustling center with over 140 stalls set up by morning glory specialists. Apart from colorful arrays of morning glories, there are also more than 90 food stalls lining the streets, offering a chance for visitors to indulge in a variety of Japanese cuisine.
This festive atmosphere highlights key aspects of Japanese culture while providing a fun and engaging experience for people of all ages. Additionally, temporary traffic control measures transform lanes into a pedestrian playground during the event.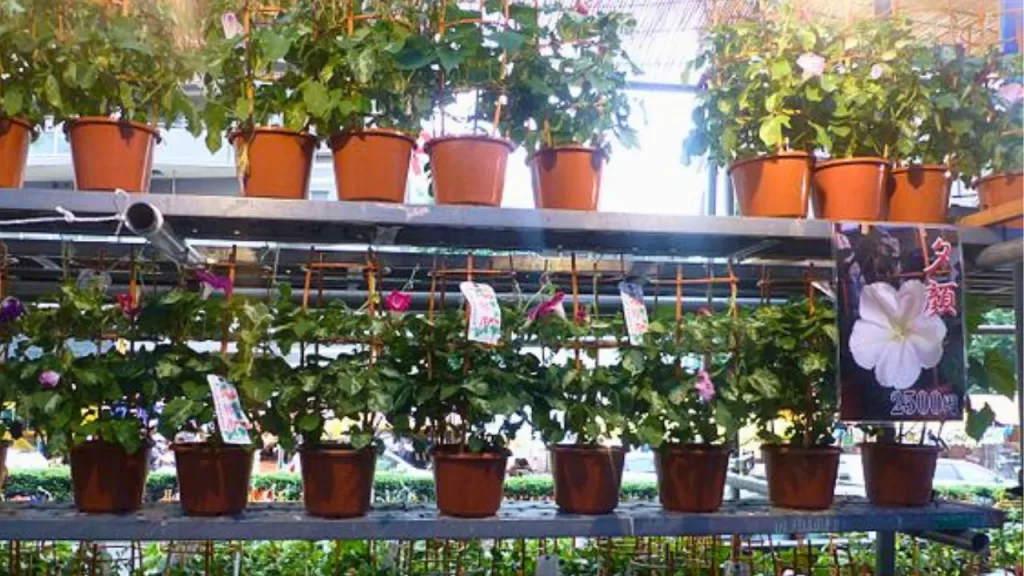 Revival of the Iriya Asagao Festival After World War II
The tradition of the Iriya Asagao Festival disappeared during the Taisho Era (1912-1926). However, following World War II, a group of locals worked together to revive the festival, making it an essential part of their community events once again.
Experience an Edo Period Summer Tradition
The Iriya Asagao Festival presents a unique opportunity for visitors to step back in time and experience an authentic summer tradition dating back to ancient Japan. The extensive display of vibrant morning glories that have captivated generations of Tokyoites, coupled with exciting food stalls and cultural activities, make this event a must-attend for anyone visiting Tokyo during these dates.
To access the festival venue, attendees can take a 5-minute walk from the South Exit of Uguisudani Station on JR East's Yamanote Line and Keihin-Tohoku Line or a 1-minute walk from Iriya Station on the Tokyo Metro Hibiya Line.
Experience the harmonious convergence of nature's beauty and cultural traditions at the Iriya Asagao Festival, where the delicate morning glories intertwine with the enchanting spirit of the Tanabata Festival in Fussa, creating a captivating celebration that embodies the essence of Tokyo Events in July.