Tsukiji Honganji Bon Dance Festival
Immerse yourself in the cultural delights of Tokyo Events in August and join the vibrant Tsukiji Honganji Bon Dance Festival, a celebration of Music, Dance, and Community Spirit.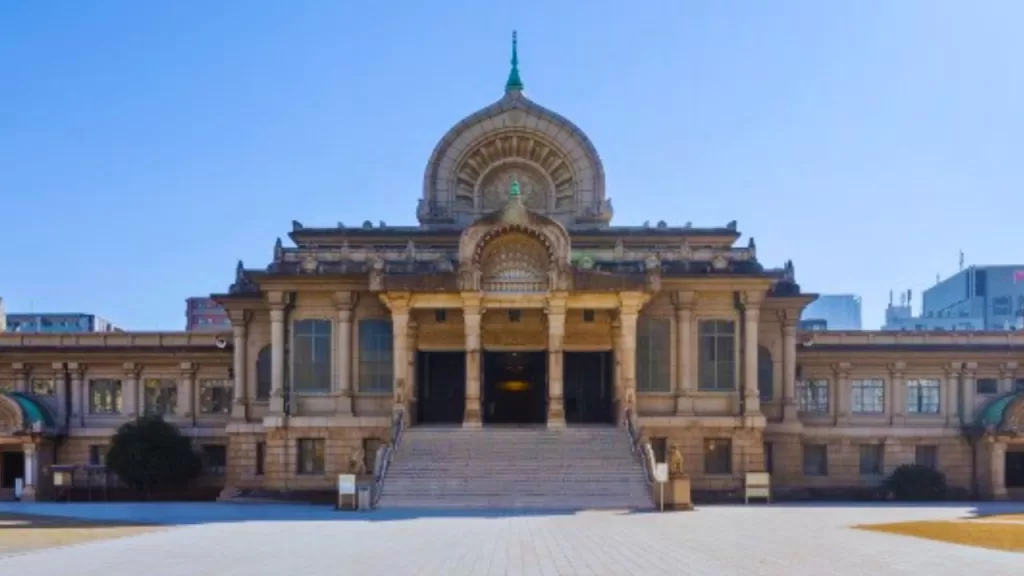 Annual Bon-Odori Dance Celebration
Tsukiji Honganji Temple, located at 15-1 Tsukiji, Chuo City, Tokyo, hosts an annual Bon-odori dance festival for four days between late July and early August. This popular event showcases traditional Japanese culture as participants gather to form a circle around the scaffold set up within the temple grounds. They dance to a medley of songs, including "Tsukiji Ondo," while enjoying live taiko drum performances.
The celebration, initially a way to honor the spirits of the deceased, has transformed into a fun and family-friendly affair that attracts residents from the neighborhood, across the country, and even outside Japan.
Oedo Sukeroku Taiko Performance and Costume Competition
During specific times throughout the festival, visitors can dance in costumes of their choice and watch a thrilling performance by the percussion ensemble Oedo Sukeroku Taiko. A unique aspect of this event is its costume competition, where attendees showcase their creativity and cultural appreciation through various outfits.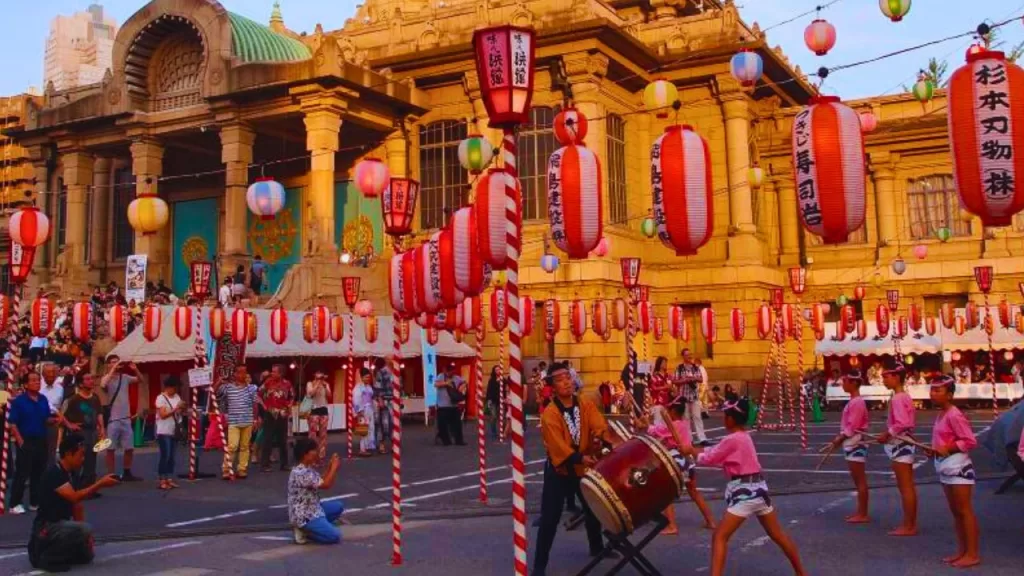 Sampling Tsukiji's Finest Cuisine
One of the main attractions of this festival is the stalls run by restaurants based in and around the renowned Tsukiji Outer Market. As it claims to be "Japan's Most Delicious Bon Odori," this is an excellent opportunity to savor mouthwatering dishes from Tsukiji cuisine while experiencing Japan's traditional Bon celebration.
In 2014, Tsukiji Honganji's main hall, three gates, and stone wall were designated as Important Cultural Properties of Japan.
Schedule and Admission Requirements for Tokyoites
This year's edition of the festival will only welcome Tokyoites living or working in the Tsukiji neighborhood due to attendance restrictions. However, it remains a free event for those eligible attendees. To sign up, visit the Tsukiji Hongwanji Information Centre (open daily from 10 am to 4 pm) and provide proof of residency or employment within the area using either an ID or a similar document.
The temple gates for the Bon-Odori festival open at 5 pm daily, with dance sessions commencing at 7 pm (6 pm on August 6).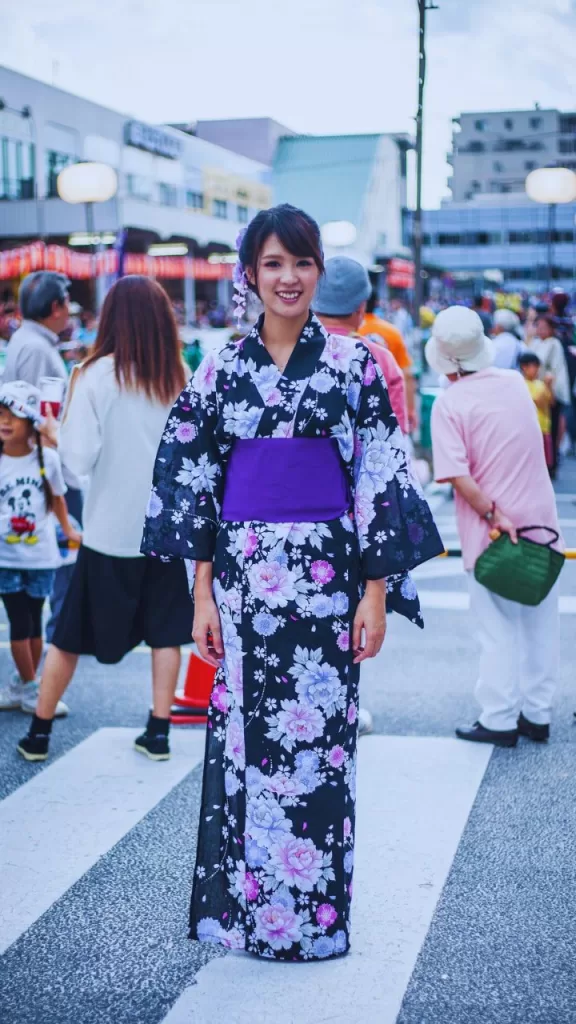 Experience the Bon-Odori Dance with Locals
For those who plan to participate in the dancing festivities, donning a yukata is encouraged to enhance your immersion into the local culture. If unsure about dance steps, simply follow the locals' movements as you enjoy the vibrant atmosphere. Remember to go early so you can work up an appetite for the array of delectable food options available at the festival.
By offering an exceptional blend of traditional dancing, live music performances, and scrumptious food from some of Tokyo's best-known eateries, the Tsukiji Honganji Bon Dance Festival provides visitors with a memorable experience that highlights Japanese culture at its finest.
Meanwhile, also experience the synchronized rhythms and illuminated skies at the Tsukiji Honganji Bon Dance Festival, where Traditional Dance Harmonizes with the Spectacular Fireworks of the Okutama Nohryo Fireworks Festival.