Tokyo's popular food and cultural event, the Jiyugaoka Megami Festival, is scheduled for early to mid-October 2023. Known locally as the Goddess Festival, this annual event hosted in the area around Jiyūgaoka Station has a history dating back to 1973.
Anticipated by locals and tourists alike, the festival typically sees nearly half a million visitors each year. For almost 50 years now, this event has been a beloved part of Tokyo's cultural scene.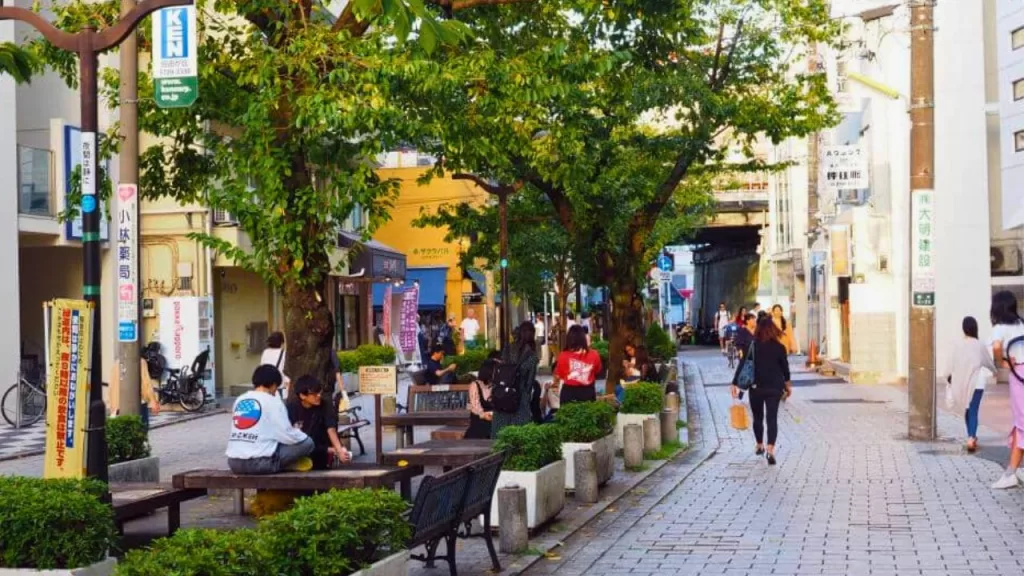 Jiyugaoka Megami Festival
Immerse yourself in the vibrant energy of the Jiyūgaoka Megami Matsuri, a mesmerizing Tokyo events in October that brings together ancient traditions, lively performances, and the enchanting charm of Jiyūgaoka, offering visitors a captivating experience where the rich tapestry of Japanese culture unfolds in the heart of Tokyo.
The Jiyugaoka Megami Festival Organizing Committee organizes the festival, which generally commences around noon and runs late into the evening.
A Must-Visit for Food Lovers and Culture Enthusiasts
For those attending the festival, be prepared to be spoiled with a range of mouth-watering Japanese fall specialties. Food and wine stalls at the venue serve as an ultimate gastronomic delight for food lovers. Alternatively, those interested in shopping can check out vendors offering many items.
Apart from feasting delightful treats, festival-goers can also enjoy many cultural performances. In its upcoming edition, these performances will include a stage show featuring Sylvanian Families — an attraction perfect for kids.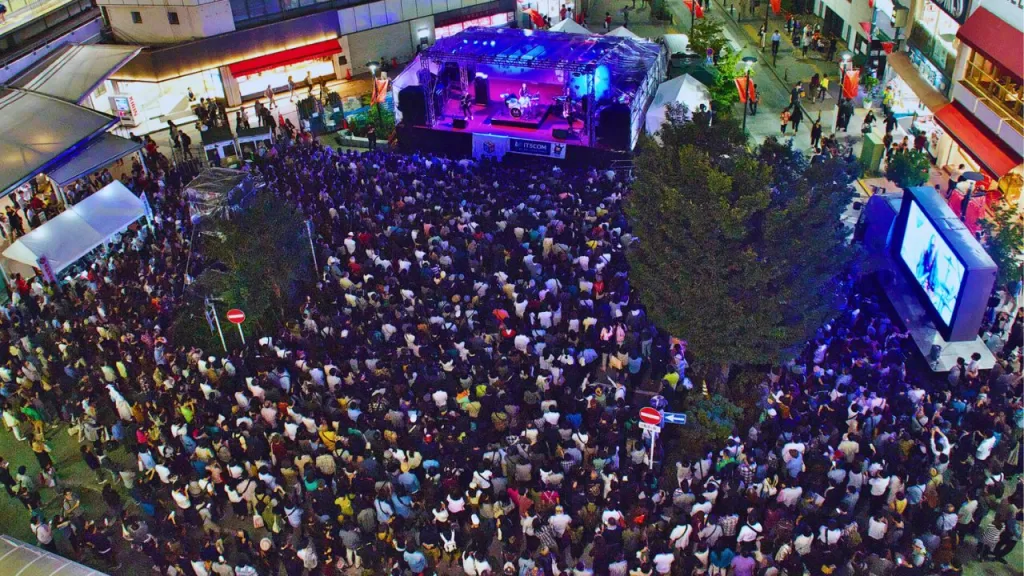 Music Galore at Megami Matsuri
Music enthusiasts attending the festival are in for a treat with musical performances by groups like the Jiyugaoka Baton Club and Jiyugaoka Gakuen High School Brass Band. Also set to perform is the United States Seventh Fleet Band – making it an international affair. The official event website will provide further details regarding the full performance schedule.
Featuring professional navy musicians, this military-affiliated band is expected to enthral attendees with their musical skills.
Participating Businesses and Expected Turnout
The festival's upcoming edition will see participation from over 1,300 shops lending vibrancy to its bustling atmosphere. It's also projected that about 600,000 visitors will grace this two-day event, symbolizing unity among area residents, shopping street associations, schools, and companies.
The large turnout makes this festival one of the biggest events in Jiyugaoka and Tokyo's entirety.
Accessibility Made Easy
For those aiming to be part of these festivities, reaching there is quite convenient as it takes place outside Jiyūgaoka Station (Tokyu Toyoko Line and Tokyu Oimachi Line). The vicinity transforms into a pedestrian's heaven for this festive period as surrounding roads are closed to cars.
More Than Just A Festival: An Homage To History
Interestingly enough, hosting this festival at Jiyugaoka Station holds historical significance too. The station marked its 88th anniversary this year. Being Japan's first station to have "jiyu" – which translates to freedom – incorporated into its name significantly contributes to its distinction.
While visiting Jiyūgaoka for the festival, don't miss out on exploring other distinct aspects like fashion stores or enjoy aesthetically pleasing spots such as patisseries and Italianate architecture at La Vita outdoor shopping complex – adding more to your Japanese experience.
Remember: there's no admission fee required for performances, but make sure you have some yen in readiness for alluring food stalls.
Experience a fusion of culinary delights and cultural splendor at the Jiyūgaoka Megami Matsuri, where the vibrant streets of Jiyūgaoka transform into an irresistible haven of flavors and festivities, featuring not only traditional performances and vibrant celebrations but also an irresistible showcase of diverse curry creations from around the world, making it a truly unique and unforgettable experience that combines the best of both the Jiyūgaoka Megami Matsuri and the Shimokitazawa Curry Festival.