From street performances and cultural festivities to food fairs and coffee celebrations, Tokyo offers an array of exciting events in October 2023. Mark your calendars as we guide you through some of the most anticipated autumn events!
As the autumn season arrives, Tokyo is gearing up for an exciting array of events in October 2023. From thrilling Halloween celebrations to cultural experiences like traditional tea ceremonies, there's something for everyone in the bustling metropolis. This news article will highlight four spectacular events in October, providing you with all the essential details and locations.
| Date | Event | Category |
| --- | --- | --- |
| Early October 2023 | Tokyo International Art Fair | Art and Culture |
| Early October 2023 | Cosmos Flower Celebrations at Hokubō Cosmos Festival | Nature and Culture |
| Early October 2023 | Tsubame Sanjo Factory Festival | Culture and Industry |
| October 2023 | Jiyūgaoka Megami Matsuri | Cultural Festival |
| Mid-to-Late October 2023 | Hibiya Cinema Festival | Film and Culture |
| Early October 2023 | Japan Open | Sports |
| Early October 2023 | Koenji Street Performer Festival | Art and Entertainment |
| Late September – Early October 2023 | Czech Festival 2023 | Culture and Food |
| Late September – Early October 2023 | Hokkaido Fair at Yoyogi | Food |
| Late September – Late October 2023 | Shimokitazawa Curry Festival | Food |
| October 8 to 9, 2023 | Ikebukuro Fukuro Matsuri/Tokyo Yosakoi Contest | Culture |
| October 11th – October 13th, 2023 | Ikegami Oeshiki | Religious and Cultural |
| Late September – Early October 2023 | Machida Jidai Matsuri | Historical |
| Late October 2023 | Jimbocho Book Festival | Literature |
| Late October 2023 | Fureai Matsuri at Haginaka, Haneda | Culture |
| October 28, 2023 – Midnight November 1, 2023 | Shibuya Halloween | Culture |
| October 27, 2023 – November 1, 2023 | Tokyo Ramen Festa | Food |
Tokyo Events in October 2023
Tokyo International Art Fair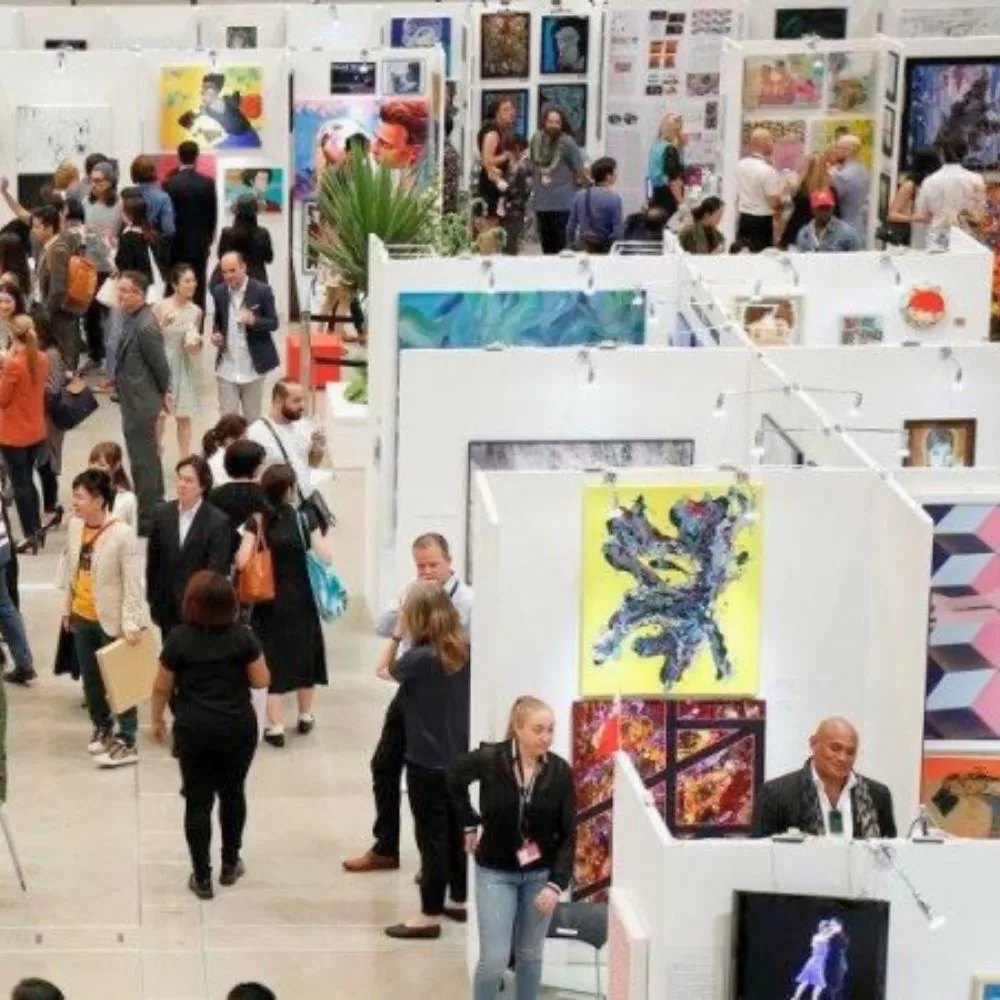 Venue: Belle Salle Roppongi
When: Early October 2023
Time: 10:00 – 17:00
The highly anticipated Tokyo International Art Fair is set to take place in early October 2023 at Belle Salle Roppongi. The exhibition will bring together more than 150 exhibitors and emerging artists from over 40 countries, providing art collectors unique opportunities to purchase modern and contemporary pieces.
Featured artwork includes photographs, illustrations, paintings, sculptures, and bespoke crafts created by talented artists worldwide. A VIP grand opening precedes the free-entry main event on Saturday. It offers potential buyers a first look at the exquisite pieces, champagne, and an invitation to the networking after-party.
---
Cosmos Flower Celebrations at Hokubō Cosmos Festival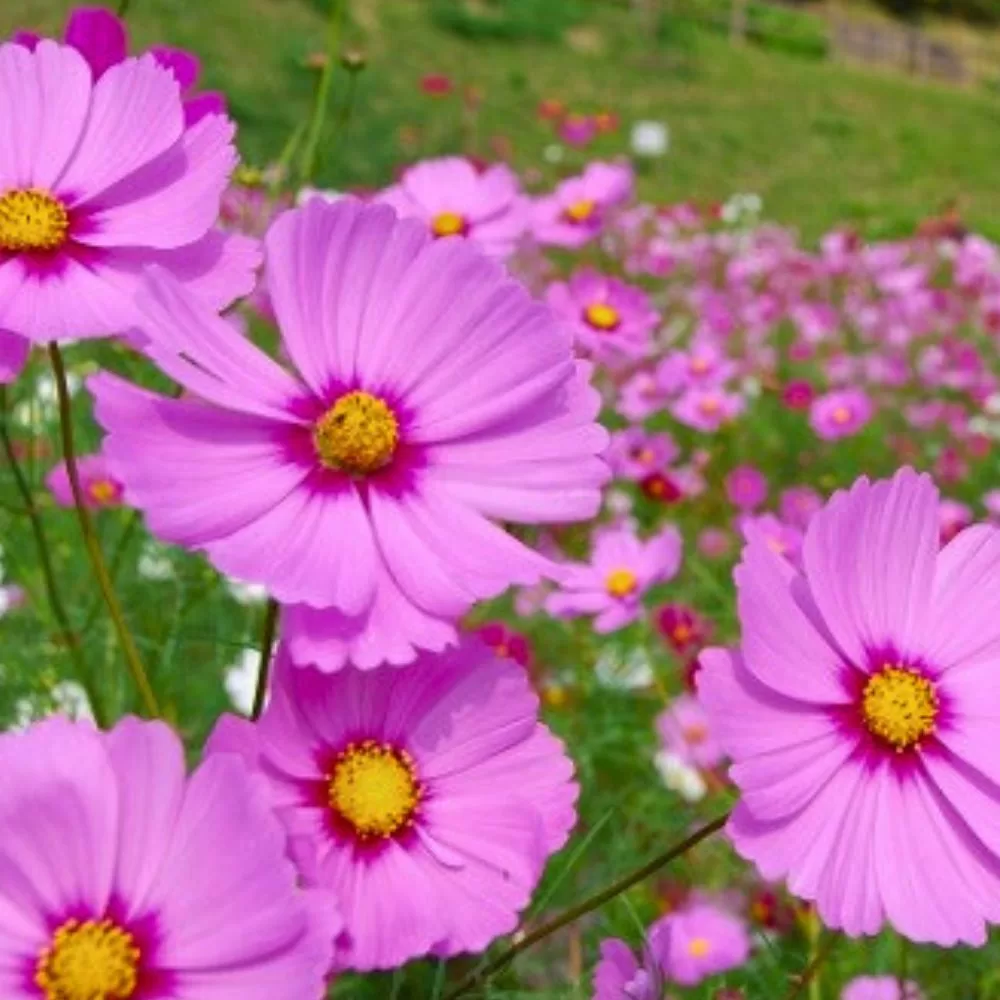 Venue: Hokubo Cosmos Square
When: Early October 2023
Experience the beauty of cosmos flowers at the annual Hokubo Cosmos Festival held at Hokubo Cosmos Square in Maniwa City, Okayama Prefecture, in early October 2023. The event features approximately one million flowers covering a one-hectare space, along with entertaining stage performances and locally-made products available for purchase.
Visitors can also explore a six-kilometer-long cosmos walking path along the picturesque Bitchu River, making it an excellent choice for nature enthusiasts seeking to unwind amid the flowers.
---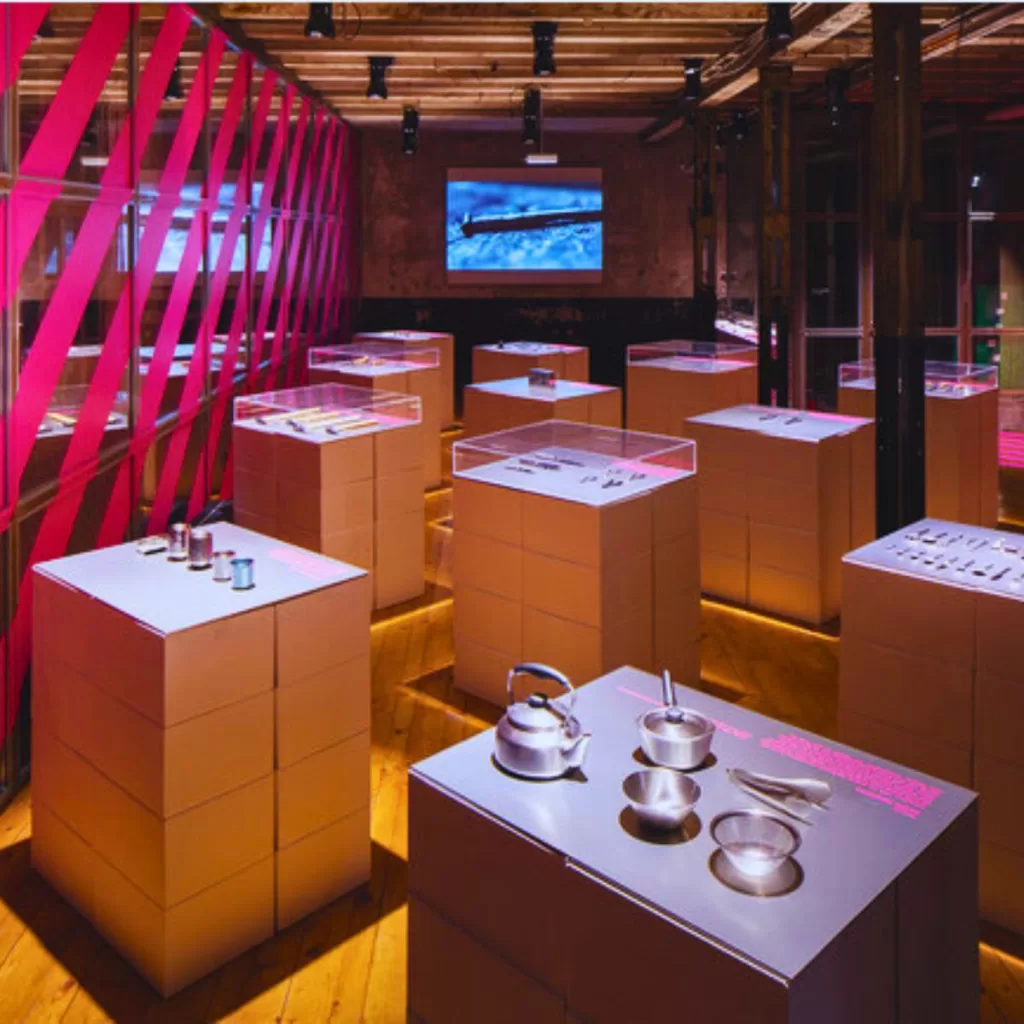 Venue: Various Venues
When: Early October 2023
The Tsubame Sanjo Factory Festival will take place in early October 2023, inviting visitors to explore the rich manufacturing culture of the Niigata region. Over 100 factories specializing in knives, tableware, and other goods will open their doors to the public, offering insight into local production processes. Many facilities even provide hands-on workshops for attendees eager to try their hand at crafting unique items.
---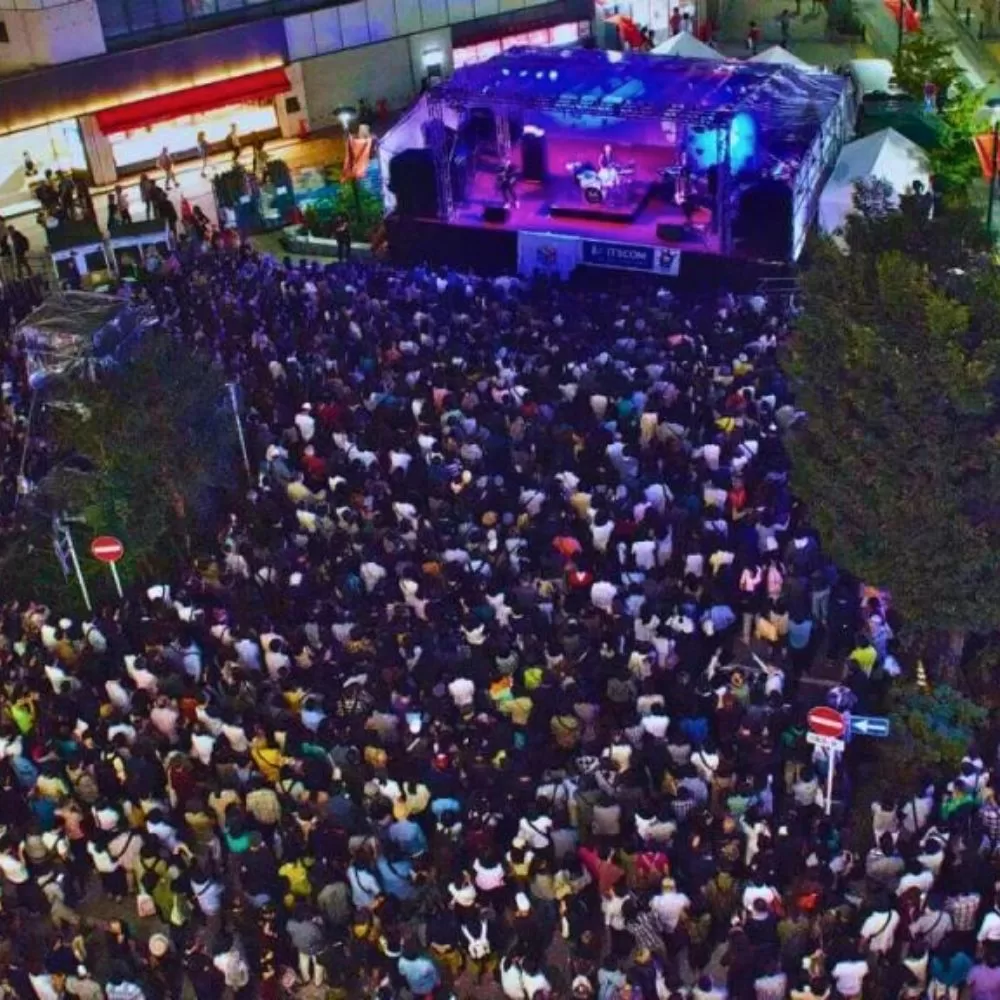 Venue: Jiyūgaoka Station
When: October 2023
The Jiyūgaoka Megami Matsuri, also known as the Goddess Festival, will celebrate its 50th anniversary this October, 2023. This popular annual event is held in the area surrounding Jiyūgaoka Station and attracts nearly half a million visitors each year.
Running from early to mid-October, the festival begins around noon and goes on late into the night. At the event, attendees can enjoy various food and wine stands offering delicious fall specialties alongside numerous vendors. The heart of the celebration lies in an array of musical performances, and stage shows that require prior reservations.
Children can engage in fun activities at the pedestrian-friendly location, which sees surrounding roads closed to vehicular traffic during the festivities. While in Jiyūgaoka, visitors are encouraged to explore local fashion stores, patisseries, and the Italianate architecture of the La Vita outdoor shopping complex.
To reach this lively event with strong cultural roots, attendees can take a short walk from Okasuwa Station or head directly outside Jiyūgaoka Station.
---
Venue: Tokyo Midtown Hibiya
When: mid-to-late October 2023
Tokyo Midtown Hibiya Hosts Fourth Annual Hibiya Cinema Festival
Taking place in mid-to-late October 2023, the Hibiya Cinema Festival has returned for its fourth year, intending to introduce innovative ways to appreciate movies. This year's event features an open-air park cinema showcasing kid-friendly classics such as The Goonies, Charlie and the Chocolate Factory, and Minions. Additionally, the Toronto Japanese Film Festival will coincide with this event, premiering Japanese films with English subtitles that were shown at the Canadian festival earlier in the year.
More information on the Hibiya Cinema Festival schedule can be found on the official event website.
---
Japan Open: Witness Top-Tier Tennis Athletes Compete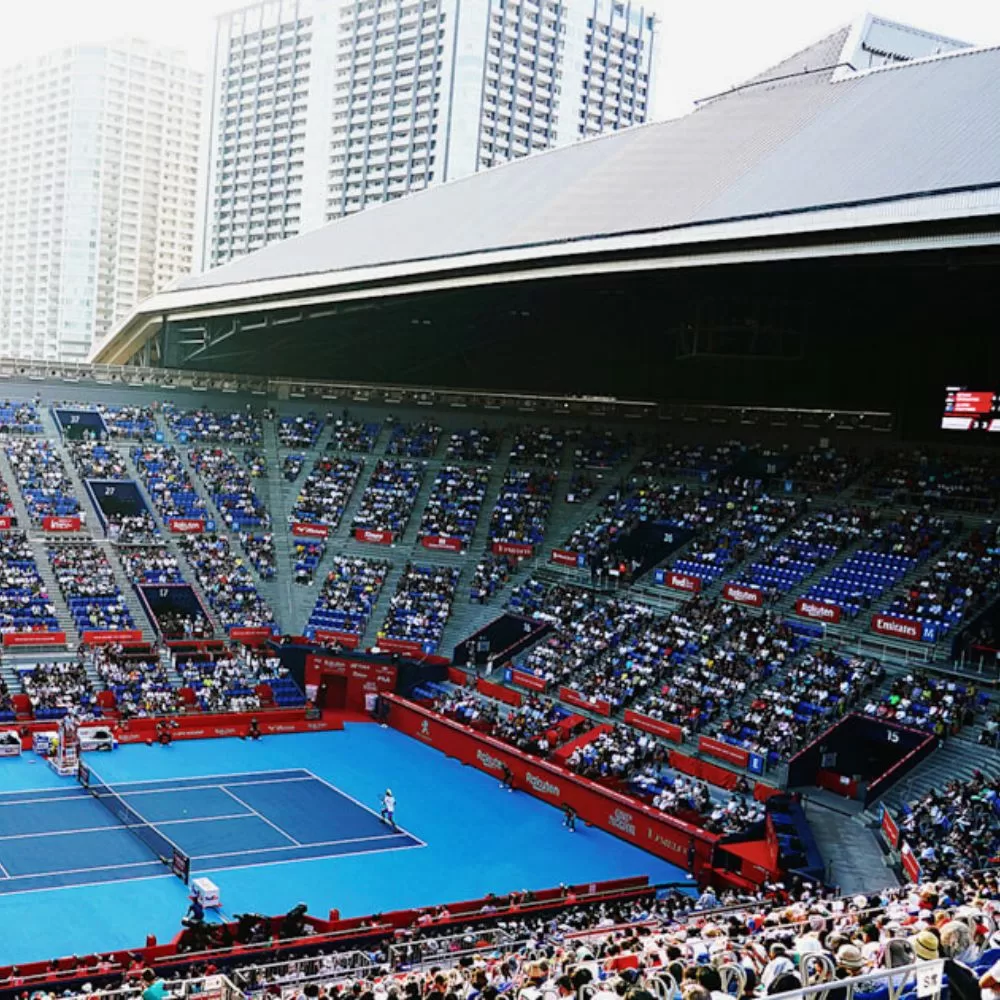 Venue: Ariake Tennis Park.
When: Early October 2023
Annual Men's ATP 500 Tennis Tournament Returns
The Japan Open is set to take place in early October 2023 at Ariake Tennis Park. Originally founded in 1915 as the Japan International Championships, this men's ATP 500 tennis tournament showcases some of the biggest names in the sport. Competitors scheduled to participate this year include Norway's Casper Ruud, the United States Frances Tiafoe, and Australia's Nick Kyrgios.
Plan Ahead to Secure Your Seat for This Exciting Event
Tickets for the Japan Open usually go on sale between July and August. Ensure you stay updated on the official event website to avoid missing your chance to watch this popular competition.
---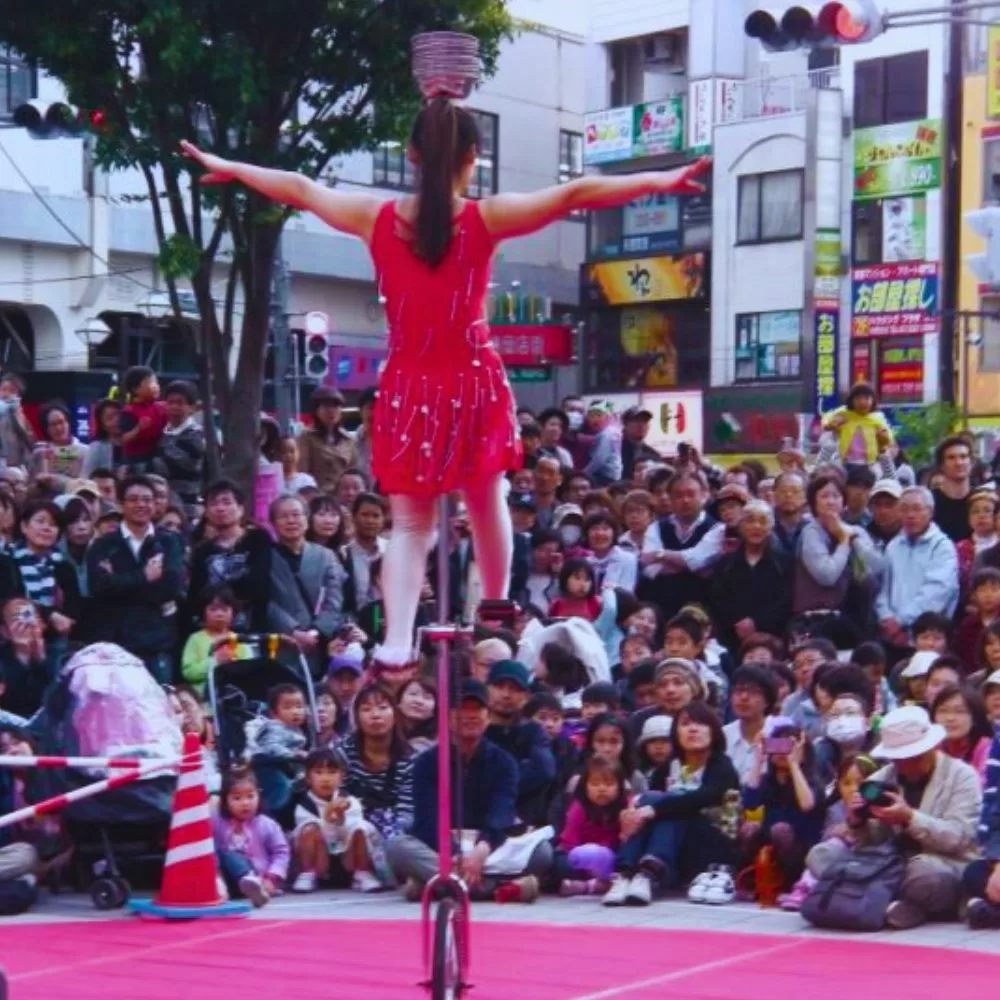 Venue: Koenji Station, Suginami-ku, Tokyo
When: Early October 2023
The annual Koenji Bikkuri Daidougei brings together talented buskers from around the world to showcase their skills in magic, comedy, acrobatics, music, art, and much more. With nearly 30 designated stages surrounding Koenji Station, spectators can immerse themselves in a weekend of incredible performances.
In addition to amazing acts like opera-singing magicians, Chinese acrobats making contortionism look easy, and interpretive dance groups grooving to Billy Joel tunes, attendees can also experience the international flair of performers hailing from overseas. Furthermore, this family-friendly event has no admission fee; however, voluntary donations are encouraged to support the performing artists.
---
Czech Festival 2023: Immerse Yourself in European Culture
Venue: Adrift Shimokitazawa
When: Late September – Early October 2023
Tokyo's largest Czech-based event, Czech Festival, aims to bring unique elements of Czech culture into the heart of Tokyo. Over three days, visitors can enjoy traditional Czech gourmet dishes like sausages and open sandwiches accompanied by various types of beer and wine.
Local shops will sell traditional cosmetics, books, wooden toys, jewelry, Bohemia crystal, gloves, blueprint textiles, and more. Music performances, tourism, and cultural information will also be free at the Adrift Shimokitazawa event complex.
---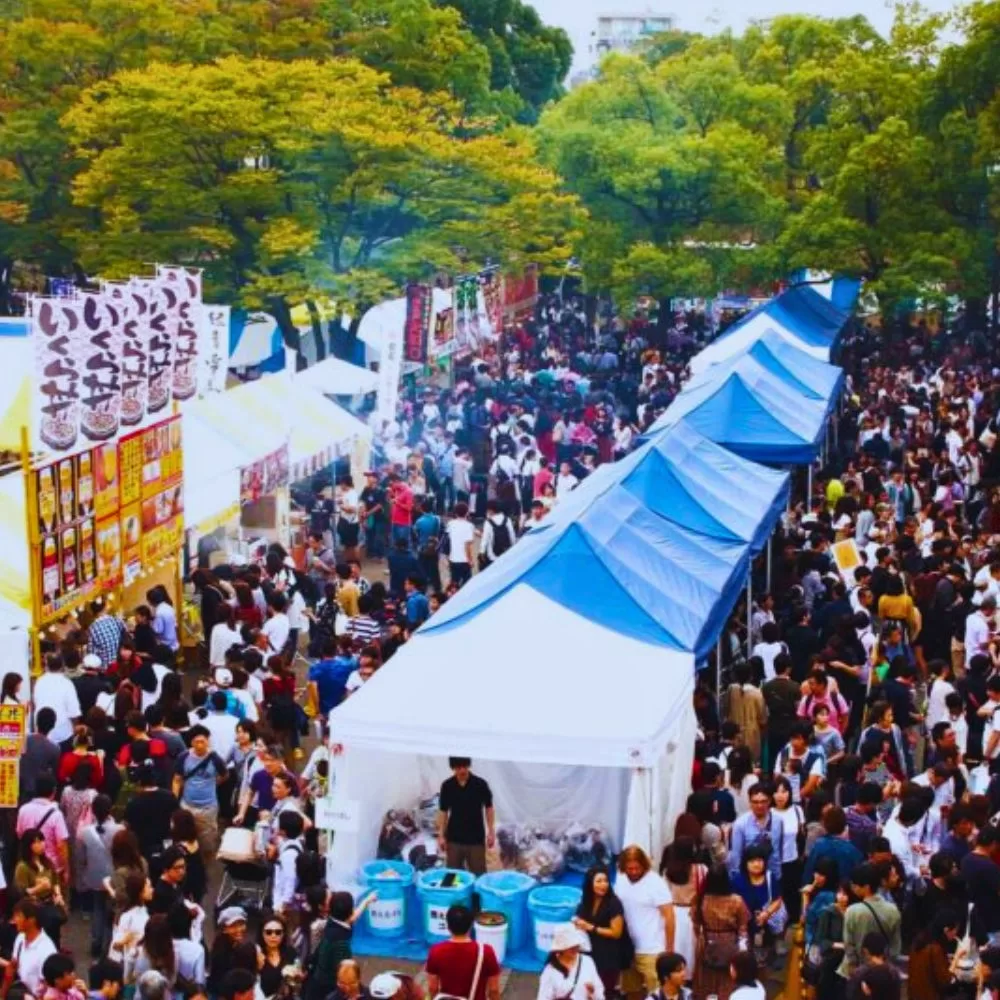 Venue: Yoyogi Park
When: Late September – Early October 2023
The annual Hokkaido Fair at Yoyogi highlights the culinary wonders of Hokkaido, Japan's northernmost region, which is known for its dairy products, seafood, and iconic dishes. Over 30 years old, this multi-day event attracts nearly 600,000 visitors with around 60 booths offering fresh seafood and signature dishes like Genghis Khan lamb barbecue and Hokkaido ramen.
Moreover, the festival includes entertainment such as Yosakoi dance performances and an all-you-can-pack Hokkaido veggie station.
---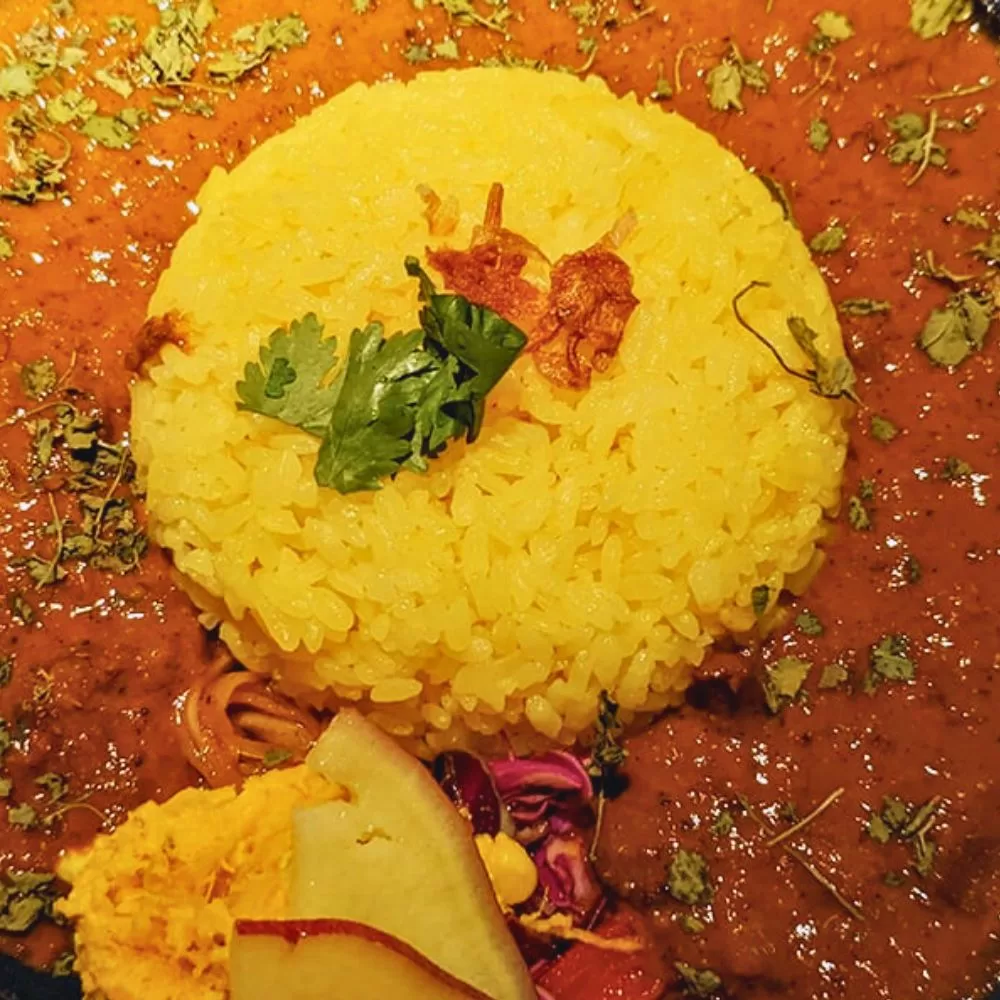 Venue: Various businesses around Shimokitazawa Station
When: Late September – Late October 2023
From late September through late October 2023, the vibrant Shimokitazawa neighborhood will host its famed Curry Festival. Over 100 local businesses participate in creating unique curry dishes, showcasing the area's creative culinary skills.
Festival-goers have many choices, from pork, shrimp, and pineapple curry to cheese, tomato, and curry toasted sandwiches. With the chance to sample food from various participating establishments, this event is perfect for those who love to spice up their dining experiences.
---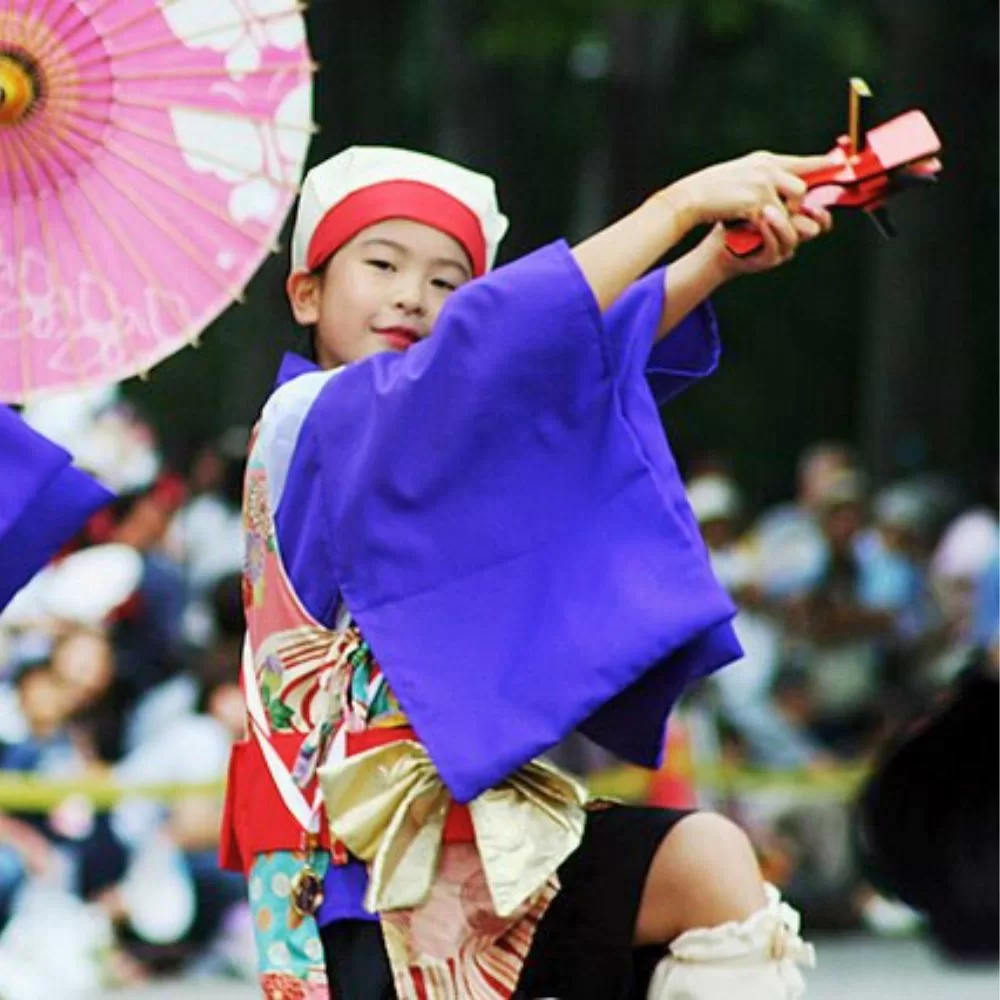 Venue: Near Ikebukuro Station
When: Oct 8 to Oct 9, 2023
Celebrating Yosakoi's Rich History and Innovation
From Oct 8 to Oct 9, 2023, the Ikebukuro Fukuro Matsuri, or Tokyo Yosakoi Contest, will bring together over 100 teams to showcase their unique yosakoi dance routines. This modernized form of the traditional Awa Odori summer dance has been practiced since 1968 as part of the annual Fukuro Festival in West Ikebukuro.
The yosakoi contest has its roots in the city of Kochi, where it sprung from the idea of reforming traditional Japanese dance to boost economic growth after World War II. The original Yosakoi song, written by Takemasa Eisuka and given rights to the public, combines a yosakoi melody, a children's song, and a folk song from Kochi. Participating teams are free to compose their own music but must maintain these core elements.
Dazzling Costumes and Energetic Performances
During the two-day event near Ikebukuro Station, performers will don colorful costumes inspired by the folk culture and use wooden clappers called naruko, which traditionally feature black and yellow designs. The competition venues include Ikebukuro Nishiguchi Park, Mizuki Street, Azeria Street, Yonshotengai, Sunshine Street on the east exit side, plazas in front of Mejiro and Sugamo Stations, and Otsuka Station's north exit area.
As dancers gather from all across Japan to exhibit their skills in this vibrant contest, attendees not only get to enjoy energetic performances filled with fervent shouting but also discover products from sister cities and various company-sponsored booths.
---
Ikegami Oeshiki: A Festival of Lights to Remember
Venue: Ikegami Honmonji Temple
When: October 11th – October 13th, 2023
The Ikegami Oeshiki festival has a proud history dating back more than 730 years and celebrates the anniversary of Nichiren's death—a famous Buddhist teacher and saint. Around 300,000 people attend this festival each year, indulging in traditional food stands run by residents and enjoying various events like catching goldfish, lotteries, and fortune tellers.
The festival's defining moment occurs on October 12th at 6 pm when participants carry cherry-blossom adorned lanterns along a two-kilometer route from Ikegami Station to the temple grounds. Flute-playing Edo-era firefighters accompany these picturesque floats for a magical night-time procession.
---
Chuo City Tourism and Market Fair: A Month-Long Celebration of Autumn in Chuo City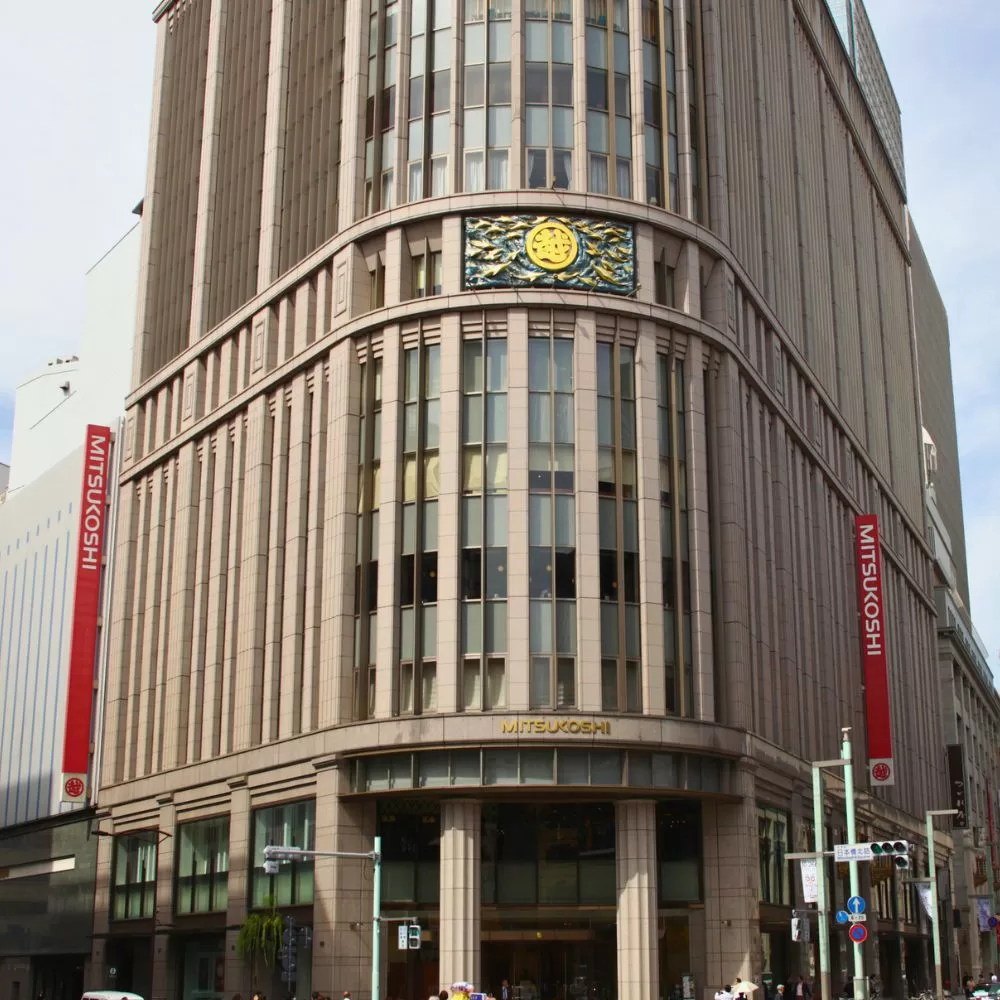 Venue: Around Chuo City, Tokyo
When: October 2023
The Chuo City Tourism and Market Fair brings a month-long celebration to the bustling district of Chuo City. Events like Happy Halloween Week will see shopping areas and department stores adorned with spooky decorations as part of this joint initiative by commercial bodies in Chuo City. Don't miss out on the Chuo City Taste and Art Exhibition in Nihonbashi Mitsukoshi Main Store, featuring various famous restaurants.
---
Mt. Takao Beer Mount: Reward Your Hike with Good Food and Drinks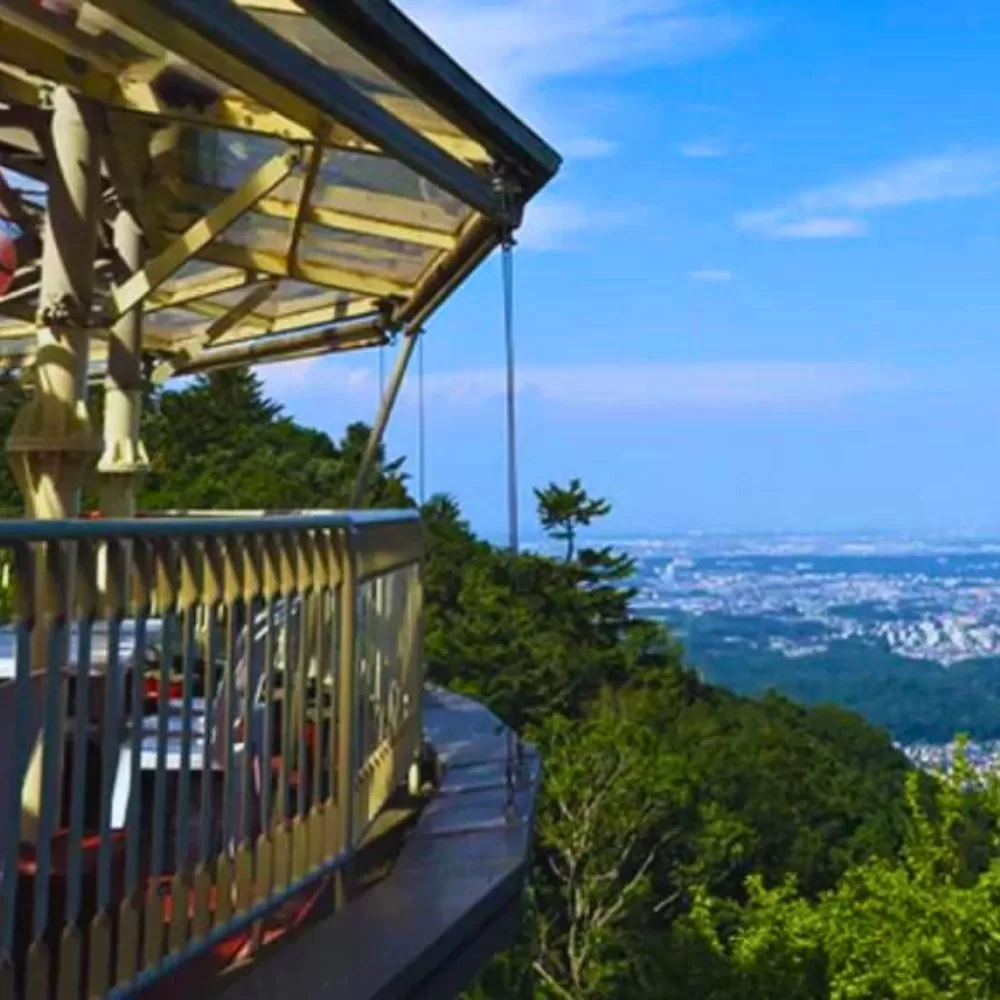 Venue: Mt. Takao
When: October 15, 2023
Ascent to Tokyo's Highest Beer Garden
Located on Mt. Takao at an elevation of 500 meters, Beer Mount is Tokyo's highest beer garden and offers visitors an all-you-can-eat and all-you-can-drink experience. With a wide selection of Japanese and international foods alongside an extensive assortment of drinks, hikers can indulge in great gastronomic rewards after trekking up one of Japan's most popular mountains.
The Beer Mount is open from June 15th till October 15th, offering breathtaking views of Tokyo and Yokohama by day and beautiful city lights at night.
Getting There and Pricing Details
Mt. Takao is available via Takaosanguchi Station on the Keio Takao Line. Entry fees for Beer Mount are 3,500 yen for men and 3,300 yen for women, covering unlimited food, drinks, and mesmerizing views for 90 minutes.
---
Hibiya Park Gardening Show: A Celebration of Floral Beauty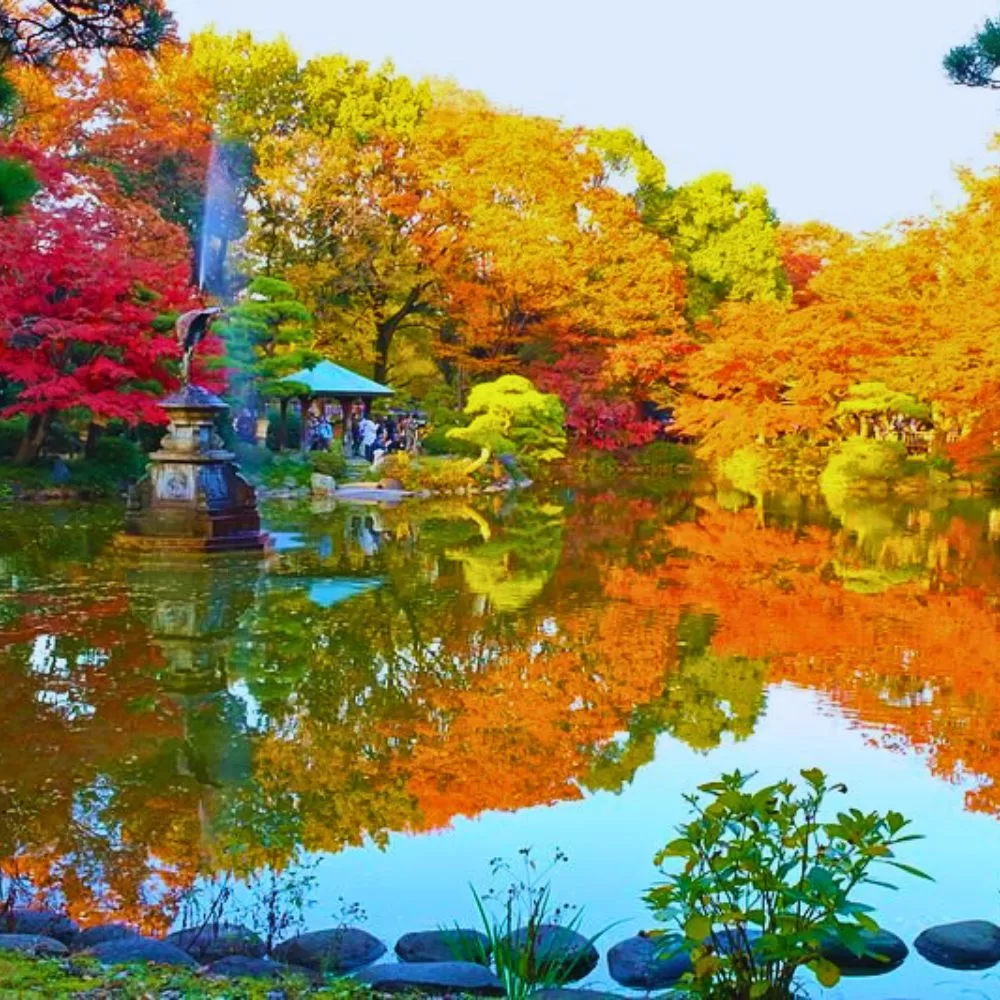 Venue: Hibiya Park
When: October 21st – October 29th, 2023
The Hibiya Park Gardening Show returns on October 21st through 29th, 2023, marking its resurgence following a hiatus due to COVID-19 restrictions. The event pays homage to Tokyo's floral beauty and green spaces while commemorating Hibiya Park's opening in 1903.
Featured attractions include a gardening contest open to amateurs and professionals alike, exhibitions from garden-related companies, stage performances, and gourmet food options. Admission is free, but attendees are advised to bring funds for any food or drink purchases made during their visit.
---
Kiba No Kakunori: A Tribute to Koto-ku's Lumber Heritage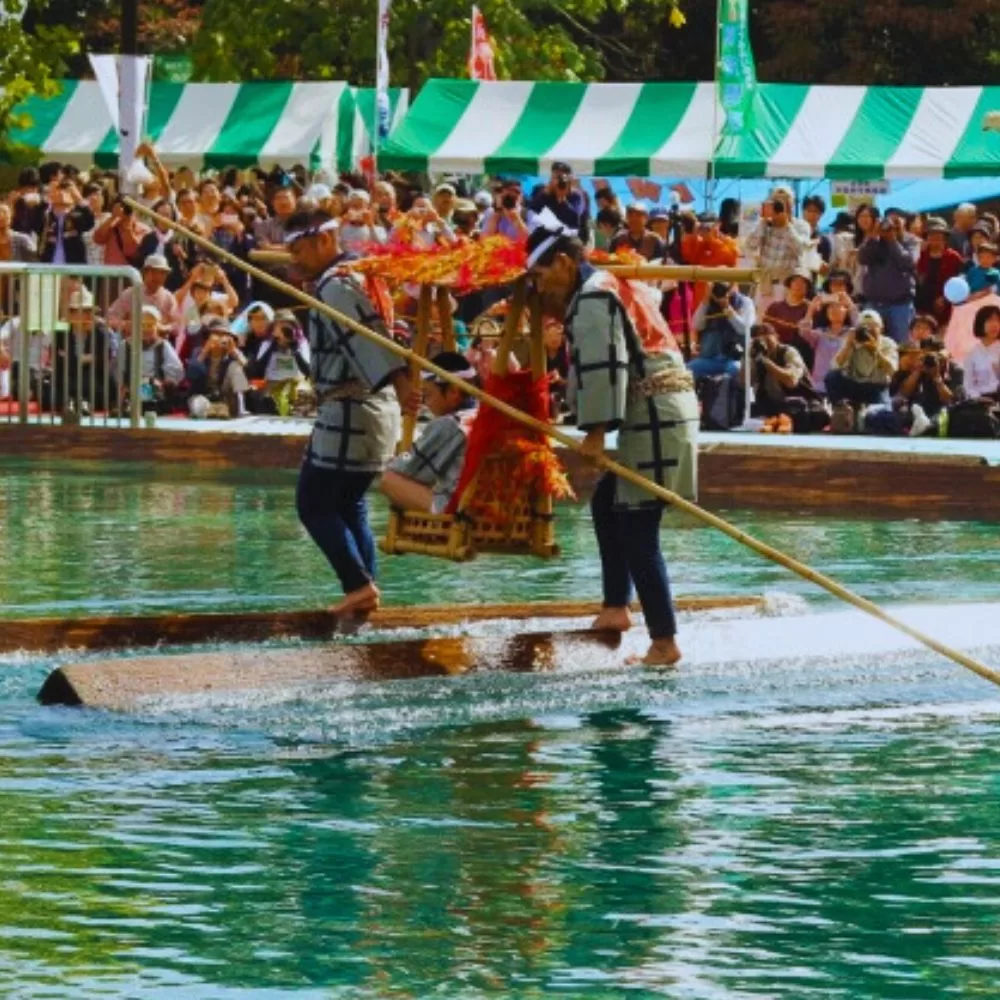 Venue: Kiba Park
When: Mid-October 2023
Witness Skilled Raftsmen Agilely Roll Logs
In mid-October 2023, Kiba Park in Koto City will host Kiba No Kakunori — a log-rolling performance event celebrating the area's rich lumberyard history. During this annual residents' festival, skilled raftsmen will demonstrate their ability to roll and manipulate floating square logs using only a single fire hook – a technique used for assembling rafts for transport during the Edo era.
Discover the Origins of Kiba's Lumber Trade
The once-abundant lumberyards and warehouses in the Kiba area were an integral aspect of Koto-ku's commerce, with the lumber trade eventually relocating in 1969 to Shin-Kiba (New Kiba), about 3 kilometers south. Today, Kiba No Kakunori aims to preserve and honor the area's traditional culture and connection to the lumber trade.
---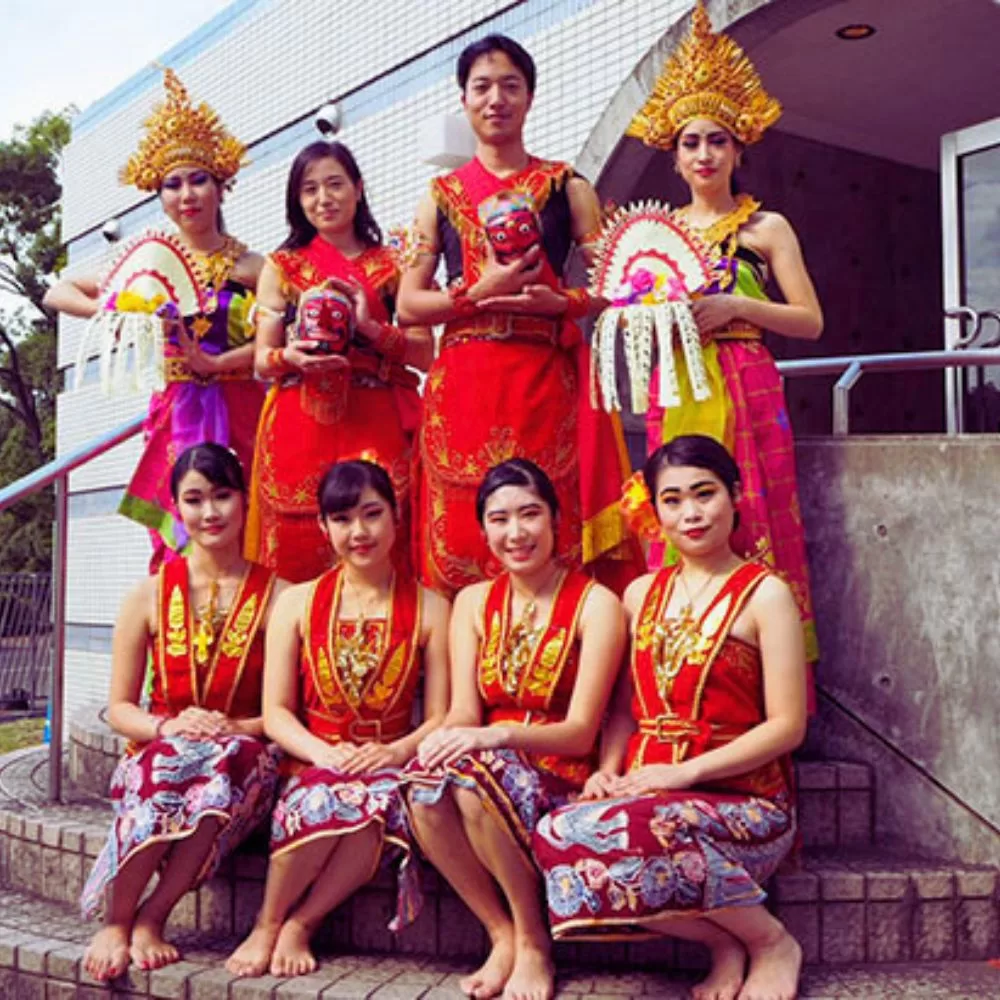 Venue: Yoyogi Park
When: Mid – Late October 2023
Experience Southeast Asian culture as the Japan-Indonesia Friendship Festival takes over Tokyo's Yoyogi Park. This lively event features delicious Indonesian cuisine from top restaurants and various shopping stalls selling crafts, jewelry, clothes, and more. Stage performances include traditional Indonesian music and dances—adding to the festive atmosphere.
---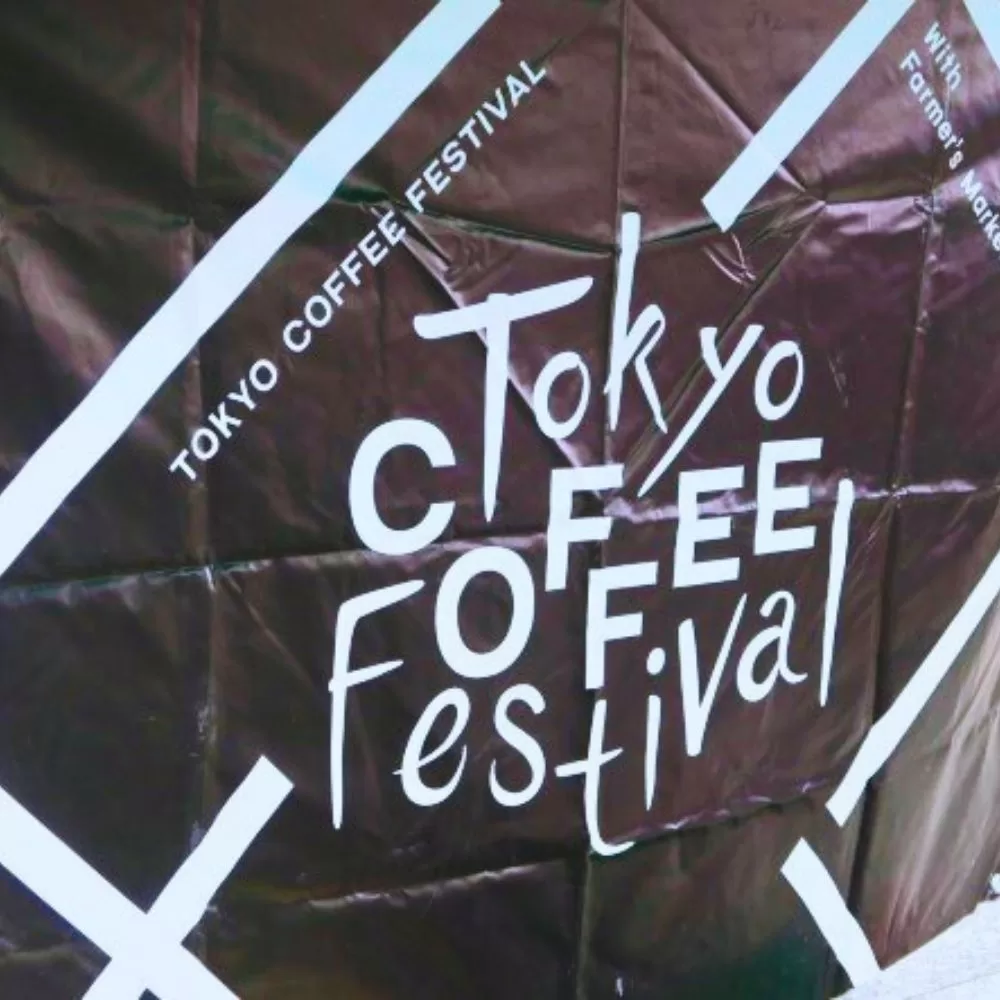 Venue: Farmer's Market @ UNU
When: Mid – Late October 202
The biannual Tokyo Coffee Festival sees coffee connoisseurs flocking to experience beans from different countries and brands—including well-known names like Ritual Coffee, Sightglass Coffee, Fourbarrel Coffee, and Blue Bottle Coffee. The festival also hosts global sweets producers to complement that bitter-sweet caffeine kick. Admission is free, but come prepared with cash to indulge in your coffee cravings.
---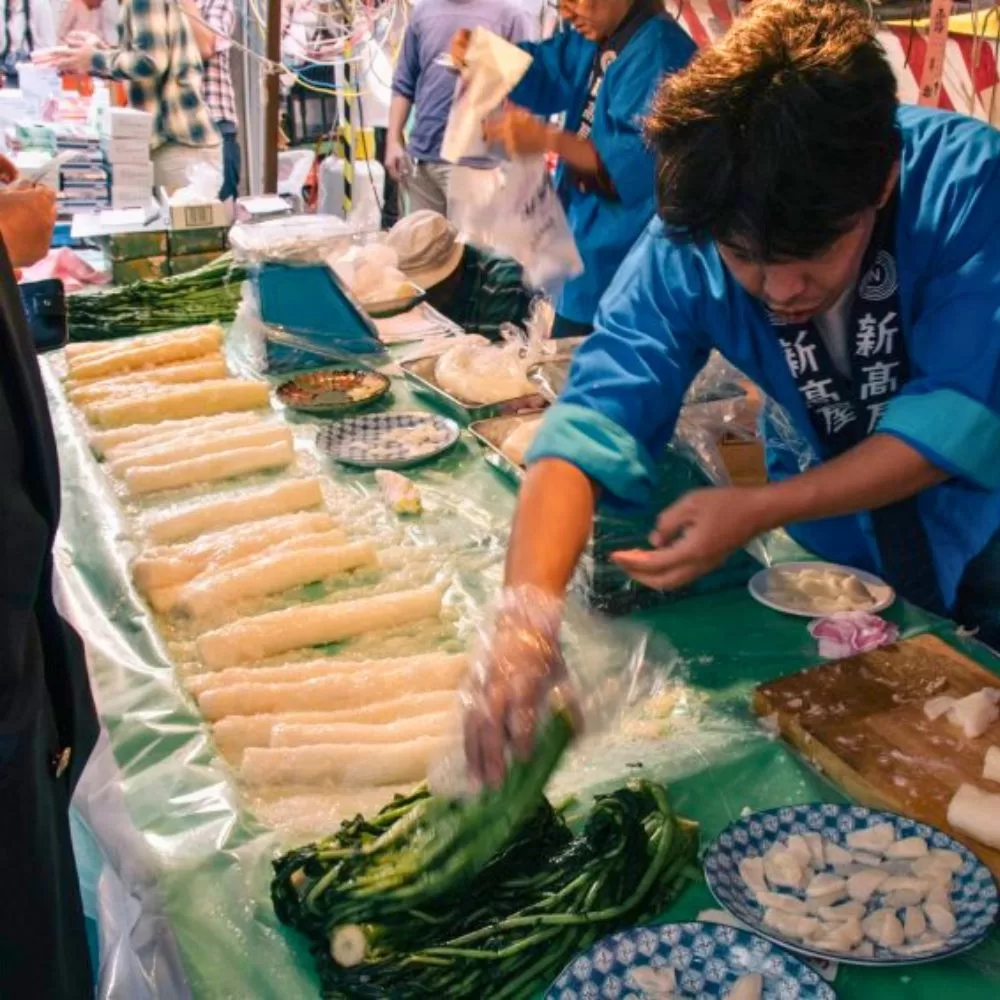 Venue: Takaradaebisu Shrine
When: Mid – Late October 2023
Tokyo's beloved Nihombashi Ebisu-ko Bettara-ichi festival returns mid to late October 2023, celebrating the city's pickle-making tradition. Taking place around Odenma-cho in Chuoku since its inception in 1606, the fair offers visitors a true taste of Japanese culture while honoring the god Ebisu.
The locale will come alive with food stalls selling reasonably priced street food and drinks, including beer and sake. With free samples from vendors, attendees can indulge in various local delicacies as they explore this historic celebration. The event also features a ceremonial Ebisu-ko on October 20th.
---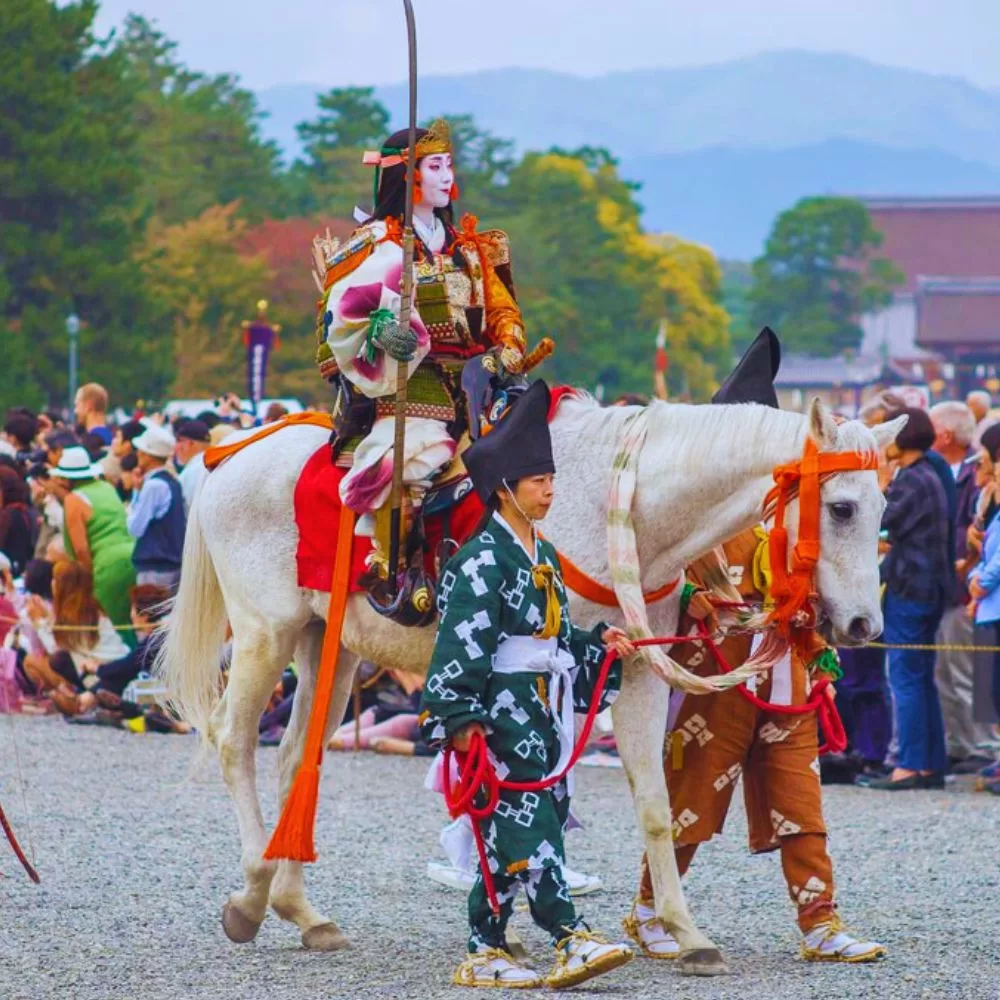 Venue: Serigaya Park
When: Late October 2023
Step back in time with the Machida Jidai Festival in late October 2023 at Serigaya Park. This unique event allows visitors to experience traditional Japanese costumes, historical reenactments of the lives of warriors around Machida's Satoyama area, and a glimpse into the fascinating samurai culture.
The showcase features exciting gunnery performances, ancient Japanese martial arts, sword drawing, and breathtaking horseback archery demonstrations known as Yabusame.
---
Venue: Kanda-Suzuran-dori
When: Late October 2023
The Jimbocho Book Festival returns in late October 2023 on the open space of Kanda Suzuran Street and the Jimbocho Mitsui Building. This two-day event is a paradise for book lovers, celebrating Jimbocho's reputation as Tokyo's literary hub. In its 30th iteration, festival-goers can browse and purchase numerous books from numerous publishers while enjoying their surroundings.
---
Fureai Matsuri at Haginaka, Haneda: Traditional Performances and Delectable Food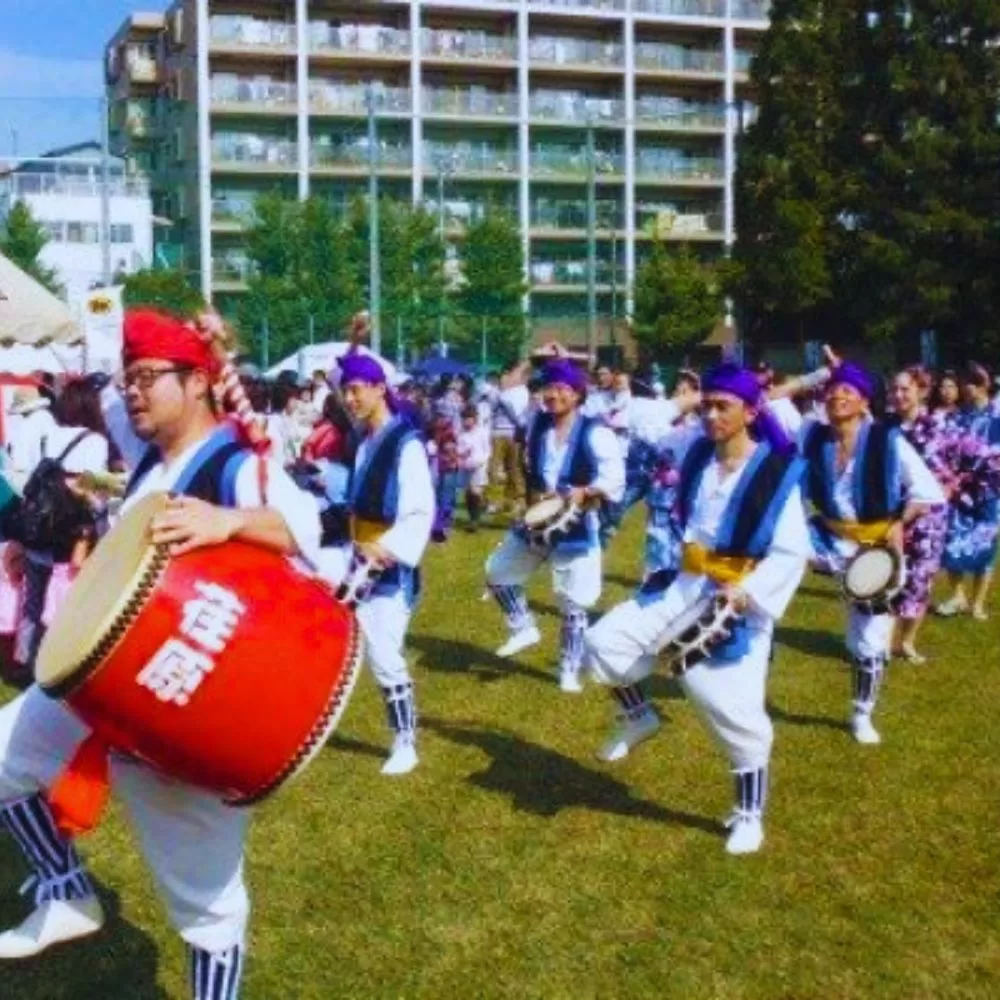 Venue: Haginaka Park baseball field
When: Late October 2023
Fureai Matsuri is organized by local parties like the government, councils, companies, and shopping streets. This festival features awe-inspiring performances such as the awa-odori dance, Okinawan eisa dance, and mouth-watering traditional Japanese food stalls offering cotton candy and yakisoba noodles. Local shops also present their specialties, like steaks and Japanese dumplings (manju).
---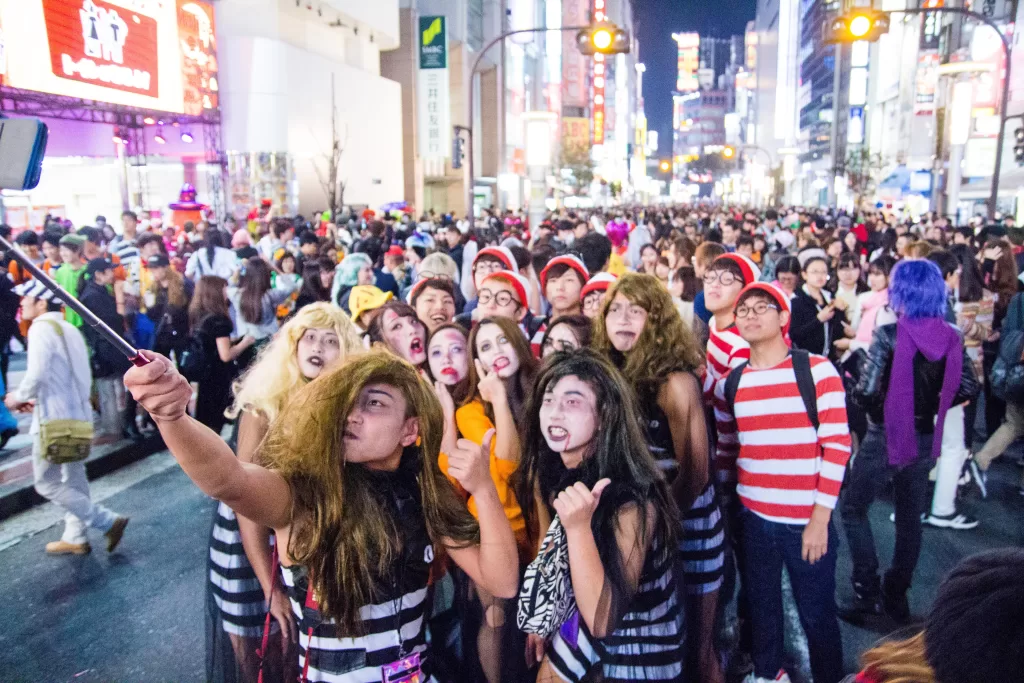 Venue: Shibuya Station
Date and Time:
October 28, 2023 6pm to Midnight
October 29 to Oct 31, 2023; midnight to 5am and 6 pm to midnight
Nov 1, 2023; Midnight to 5
Celebrate Japan's Thriving Halloween Culture in Shibuya
Halloween has rapidly gained popularity in Japan over recent years, with the bustling Shibuya district becoming the center of festivities. The unofficial street parties at Shibuya Station typically occur towards the end of October, showcasing diverse costumes and drawing crowds from across Tokyo and beyond. First recorded in 2014, these lively gatherings have continued to grow each year.
What to Expect at Shibuya Crossing During Halloween
On a typical day, navigating through the busy streets of Shibuya Crossing can be challenging. However, as Halloween approaches, expect this chaos to transform into a spooky spectacle filled with costumed partygoers and unique sights. Remember that public drinking during the event is prohibited from October 28th to 31st, and retailers in the area are not allowed to sell alcohol.
Even though this is an unofficial event with minimal regulation, it's essential to use common sense if planning on attending. Due to COVID risks associated with large-scale gatherings, officials exercise caution despite relaxed pandemic restrictions.
---
Tokyo Ramen Festa: Noodle Extravaganza for Ramen Aficionados
Venue: Komazawa Olympic Park
When: October 27, 2023 – November 1, 2023
In late October, from October 27th to early November on November 1st, Tokyo Ramen Festa will offer mouthwatering options for ramen enthusiasts at Komazawa Olympic Park. Previously known as Tokyo Ramen Show, entry to this major culinary event is free; however, tickets for each bowl of ramen are not free.
The Tokyo Ramen Festa aims to showcase different styles of ramen from all around Japan. By providing attendees with a wide assortment of flavors, they can fully appreciate the diversity of Japanese cuisine.
This event is split into two parts: the first six days (October 27th to November 1st) will feature 14 different vendors, while the subsequent five days (November 2nd to November 6th) offer an entirely new selection of vendors, creating an unparalleled ramen experience.
To purchase tickets in advance, visit the official Ramen Festa website beginning October 1st or buy them in person at a designated booth at Komazawa Olympic Park.
---
Tokyo promises an eventful October in 2023 with these grand festivals and fairs of diverse food, music, culture, and art—ensuring unforgettable experiences for all attendees!
In conclusion, Tokyo promises a festive atmosphere throughout October 2023. Events like Shibuya Halloween, Japan Open, Beer Mount on Mt. Takao, and Hibiya Cinema Festival showcase Tokyo's unique blend of entertainment and culture. Be sure to attend these exciting events happening throughout this vibrant metropolis!