Overview of Tokyo Midtown's Ice Skating Rink
Tokyo Midtown, located in the heart of Japan's capital, is home to one of the city's most beloved winter traditions – an ice skating rink that has been in operation for over a decade. The outdoor rink is known for its size, being one of the largest in Tokyo, and its picturesque location in Midtown's garden area surrounded by lush greenery.
The Winter 2023-2024 season will be no exception. From mid-November 2023 to late February 2024, residents and tourists alike can visit and participate in ice skating amid beautifully illuminated surroundings post-sunset.
Glide gracefully across the shimmering ice at the Midtown Ice Rink, a captivating highlight of Tokyo Events in January, offering a thrilling winter experience amidst the dazzling cityscape.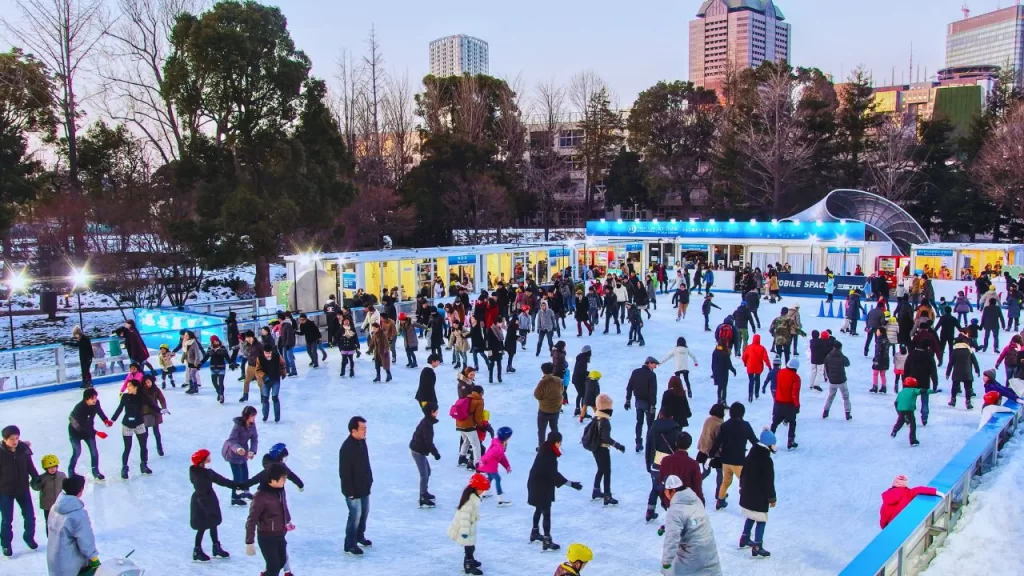 Unmissable Experiences at the Midtown Rink
The rink operates from 11 am to 9 pm every day except New Year's Day. Still, it offers a special ambiance between 5 pm and 9 pm when visitors can enjoy pretty illuminations and a view of the lit-up Tokyo Tower while they skate.
For beginners, beneficial ice skating lessons are available on Tuesdays, Wednesdays, and Thursdays from 3 pm, 4 pm, and 5 pm, priced at ¥700 (around $6). However, these lessons will not occur during holidays or between December 17 and January 3.
In addition to this hands-on experience, each admission ticket includes a skate rental and a coupon that can be redeemed at any of Tokyo Midtown's restaurants and cafés for a hot drink or snack.
Visitors should remember that wearing gloves is mandatory when skating – those who don't bring their own can purchase a pair onsite for an additional ¥300.
Tickets & Other Information
Tickets to the Midtown Ice Skating Rink are priced differently for weekdays and weekends/holidays. During weekdays, Adult tickets (for high school age and older) are priced at ¥2,000, while child tickets are set at ¥1,500. Over weekends or holidays, prices rise slightly; adult tickets are sold at 2,500 yen, and child tickets at 2,000 yen. There is also an option to purchase a book of ten tickets with prices varying based on age category, with Adults' costs set at 15,000 yen and children's costs amounting to ¥10,000 yen.
Additionally, rental sleds are available for periods of twenty minutes, priced at ¥500. Onsite lockers are also accessible to visitors for storage purposes which incur a fee of ¥100.
Those wishing to visit by car will find parking available for ¥300 per 30-minute increment. At the same time, direct public transport links via Roppongi station (Exit 8 on Toei Oedo Line or Exit 4a on Tokyo Metro Hibiya Line) make commuting very convenient.
Lastly, if temperatures rise beyond usual averages resulting in unsuitable conditions for ice skating, the rink management may decide to close down temporarily. Therefore, visitors are advised to check updates on weather conditions via The Tokyo Midtown website before making plans.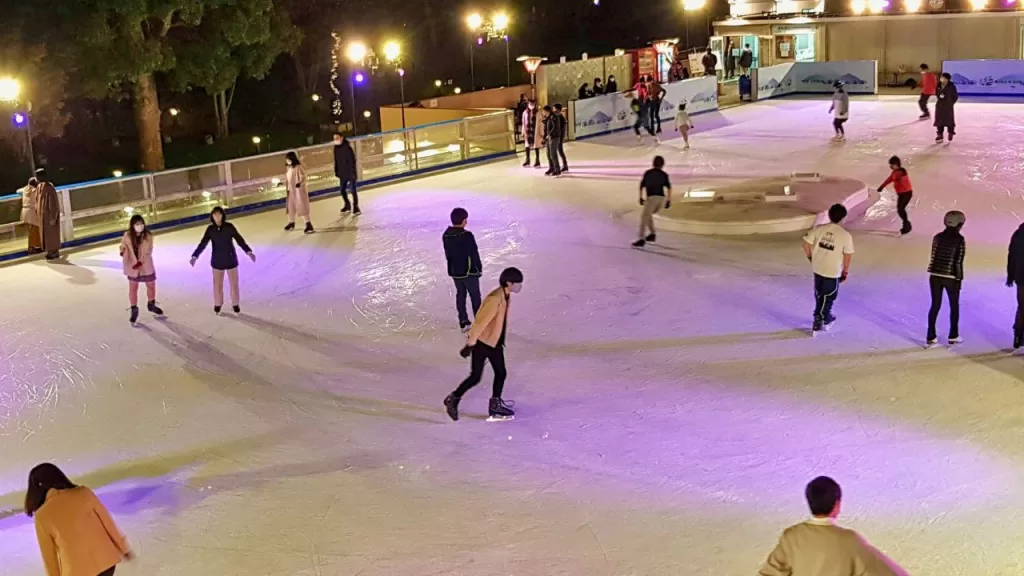 Details
Venue: Tokyo Midtown
Address: 9-7-1 Akasaka Minato-ku, Tokyo
Contact number: 03-3475-3100
Duration: Mid-Nov 2023 – Late Feb 2024
Midtown Ice Rink's Spectacular Tondoyaki Event at Torigoe Shrine: Unite the community for a festive celebration with ice skating, delicious food, and the traditional Tondoyaki ritual to usher in good fortune.