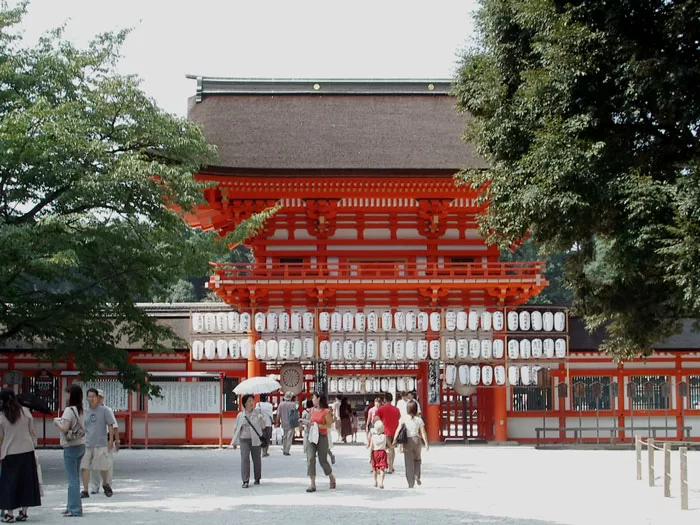 The Mitarashi Festival is held annually on the hottest day of the year at Shimogamo Shrine (a registered World Heritage site). This special Shinto festival allows participants to cleanse their sins and impurities while soaking their legs in the cold waters of Mitarashi River, praying for good health and longevity. The festival traces its origin back to the Heian Period (around 794-1185) when it was first introduced by nobles.
Mitarashi Festival is considered one of the most exciting Kyoto events in July. Shimogamo Shrine attracts thousands of visitors during the festival due to its stunning beauty, historical significance, and the chance to experience ancient Japanese culture up close. The event usually takes place around late July or the midsummer day of the ox – a turning point in Japan's seasonal calendar.
Rituals and Activities during the Mitarashi Festival
Offering a delightful chance to enjoy a refreshing dip in Mitarashi River, participants pay to receive a small candle before wading into the clear, cold water coming from an underground spring. Visitors cross under a small arched bridge and proceed towards Inoue Shrine – a sub-shrine dedicated to a purification kami. With their candles set in front of Inoue Shrine after specific rituals, participants then offer prayers for good health – particularly for their legs.
After completing these rituals, visitors receive a cup of spring water which they can drink, thus symbolizing internal purification. Additionally, interested individuals can purchase special omamori (protective amulets) or foot-shaped ema (wooden plaques) for their homes.
During the evening hours, attendees can admire illuminated candle lights on the river's surface while participating in this cleansing process. This gorgeous scenery amidst Shimogamo Shrine's rich natural surroundings offers a rare and mesmerizing experience for all visitors.
Over the four days of the festival, countless locals and tourists come to wade through Mitarashi River, their yukata (traditional summer kimonos) and trousers hitched up for the knee-high water. Legend has it that walking through these waters during the festival guarantees good health for the entire year.
Etiquette
It is essential to bear in mind certain etiquettes and tips while participating in the Mitarashi Festival. It is strictly prohibited to swim in Mitarashi River, and participants must ensure that they wear clothing that can be easily pulled up above their knees. They are also advised to wear shoes that can be quickly taken off before stepping into the water.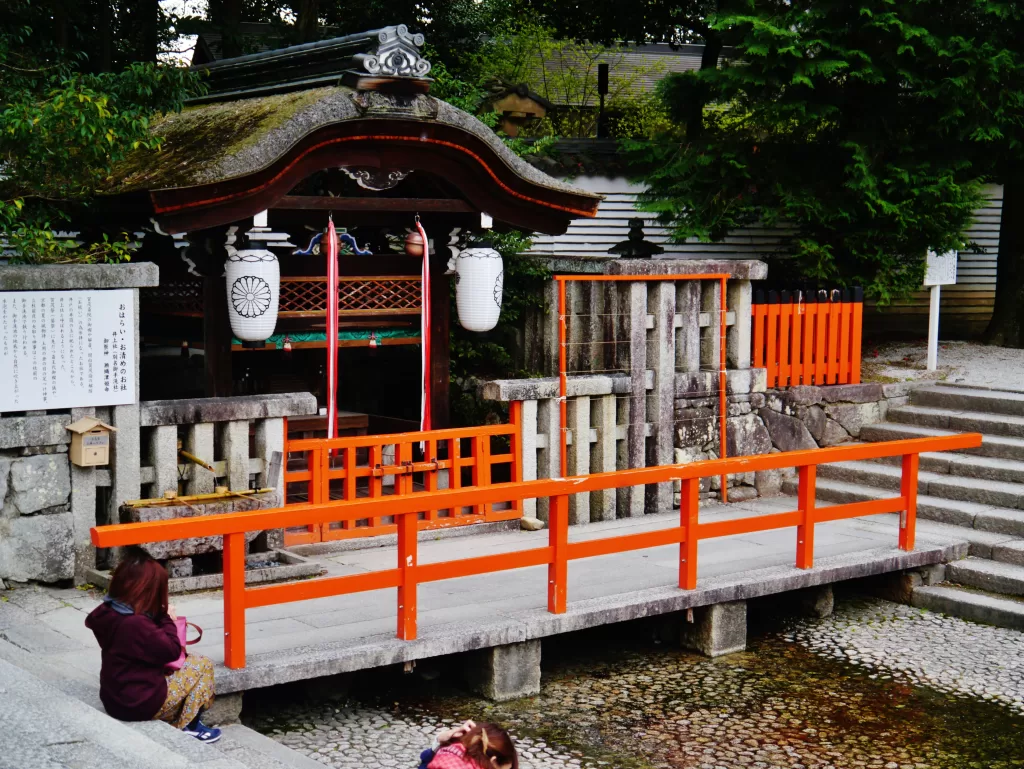 Experience World-Class Culture and Beauty
Shimogamo Shrine is not only well-known for its spiritual essence but also for its picturesque landscape. The shrine grounds are covered by a forest known as Tadasu-no-mori – a peaceful retreat from Kyoto's urban bustle. Furthermore, several sub-shrines within the precincts contribute to the awe-inspiring atmosphere of this sacred site.
Don't miss out on this unique summer event that combines ancient culture with refreshing fun under Kyoto's sun. Mark your calendars for the upcoming Mitarashi Festival at Shimogamo Shrine, where you can immerse yourself in a charming cultural experience while praying for good health and longevity.
If you are planning to go to the Mitarashi Festival, you might want to check out the Motomiya Festival as well. Held at Fushimi Inari Shrine in Kyoto, the Motomiya Festival takes place in July, usually on the Sunday or national holiday after the Day of the Ox.