Hibiya Magic Time Illumination
Experience the enchanting Hibiya Magic Time Illumination, one of the mesmerizing Tokyo events in December.
Tokyo Midtown Hibiya will again be illuminated with the dazzling display of the Hibiya Magic Time Illumination from November 17, 2022, to February 14, 2023.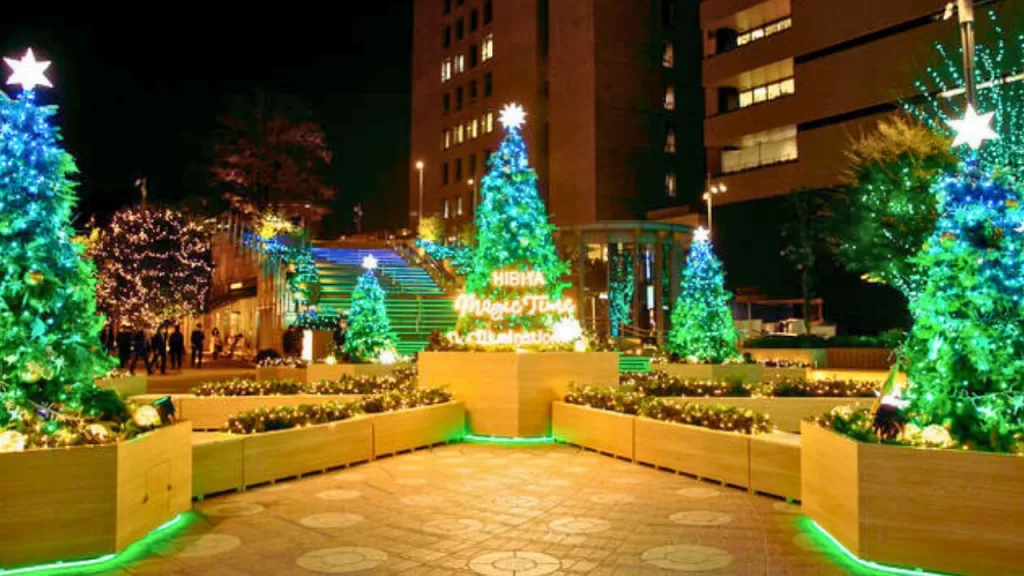 A Festival of Lights throughout the Hibiya Area
The illumination event is expected to add color throughout several locations in the Hibiya area, including Tokyo Midtown Hibiya, Hibiya Nakadori Avenue, and Hibiya Chante. For those unfamiliar with Tokyo's locales, these landmarks are easily accessible as they are only a 1-2-minute walk from the Hibiya Station. Adorned with light displays inspired by the aurora borealis and twinkling star decorations, these events will create an atmosphere of magical holiday spirit.
For those planning to visit by car, on-site parking is available at Tokyo Midtown Hibiya. Parking fees are charged at 300 yen per 30-minute increment, and purchases within the complex can contribute towards parking validation.
Three Main Attractions for Visitors
The three main events, The Hibiya Area Illumination, Hibiya Winter Square, and Park View Winter Garden, promise attendees a flurry of festive visuals.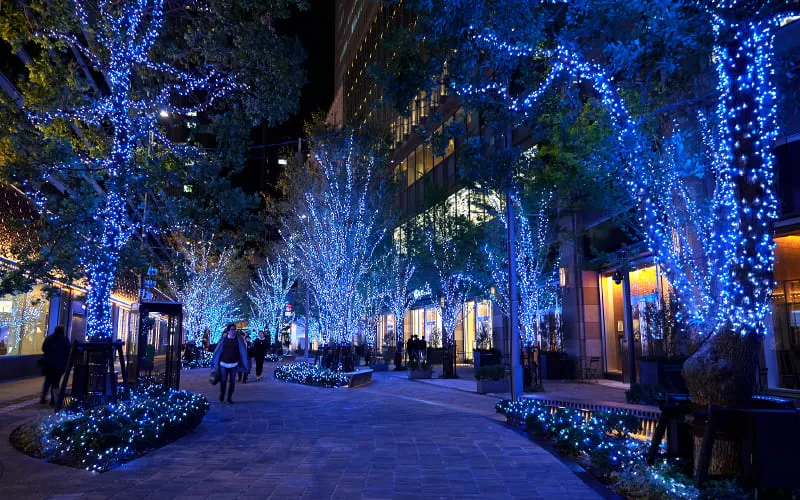 The Hibiya Area Illumination
Coloring the Hibiya Nakadori Avenue and Tokyo Midtown Hibiya area is expected to create an illusion that the entire town is enveloped in magical light—with the 2022's theme focusing on a mysterious gradation of colors inspired by northern lights or aurora borealis.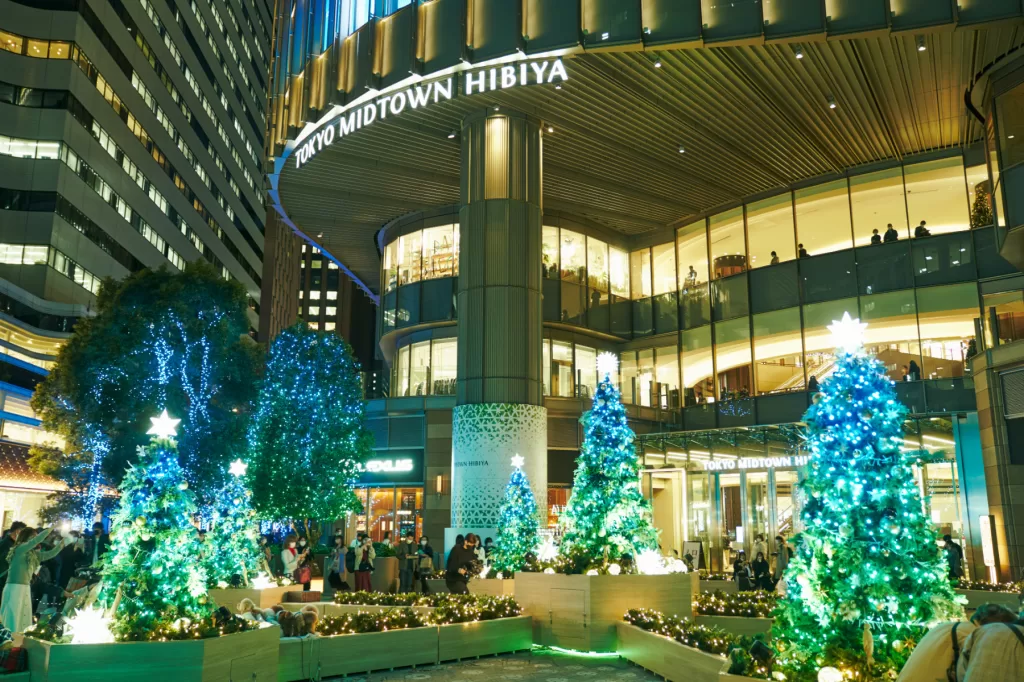 The Christmas Charm of Hibiya Winter Square
Next on the list is Hibiya Winter Square, which serves as the entrance to Tokyo Midtown Hibiya. This spot features a "Starry Christmas tree" where not just one but seven trees in total engross visitors into a festive Christmas mood. The main tree will overflow with star decorations while complemented by six more trees surrounding it. Adding charm would be background music from classic movies, which might compel spectators to dance along.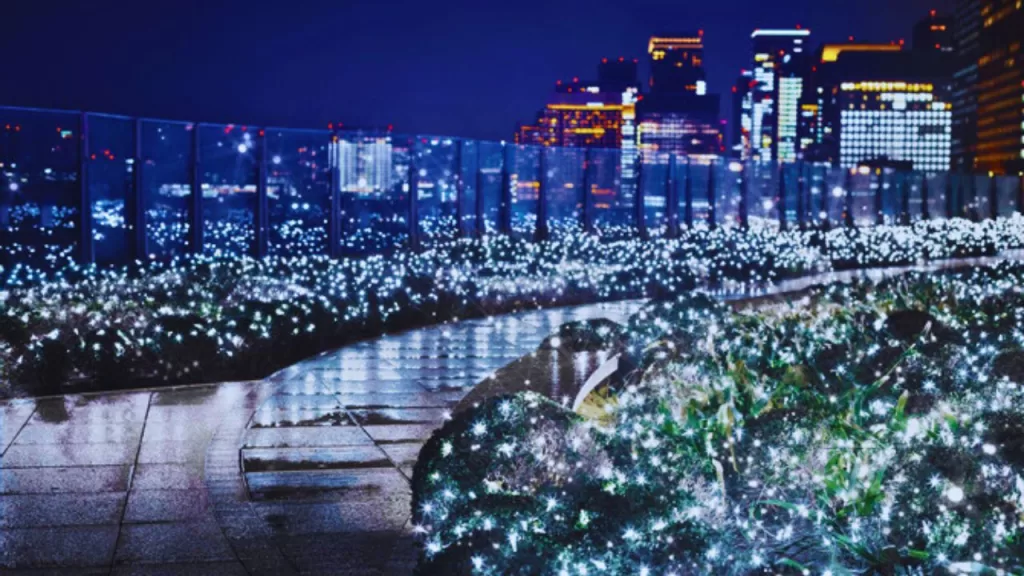 A Spectacular Night View at Park View Winter Garden
Lastly, perched on the 6th floor of Tokyo Midtown, Hibiya is a hidden gem—Park View Garden. Offering a spectacular night view of Hibiy Park, the Imperial Palace Garden, and Hibiy Street, alongside sparkling decor resembling the milky way, makes it an ideal spot for visitors looking for a relaxing and romantic environment.
More Festivities Around the Corner
If you find yourself in this neighborhood, don't forget to visit Tokyo's most popular Christmas Market at nearby Hibiy Park. Attendees here can enjoy some mulled wine and pretzels starting December 9. With illuminations happening daily from 5 PM to 11 PM, ensuing cheerful vibes make this experience free!
With its fifth year running, it isn't surprising that this annual spectacle drew over 330,000 visitors during its 2021 edition. This year's event under the theme "Moment of Excitement" promises another unmissable visual treat for locals and tourists alike.
Indulge in the festive spirit with Tokyo Midtown Christmas, a dazzling part of the Hibiya Magic Time Illumination.