Earth Day Tokyo
Tokyo will host the Earth Day festival in mid-April 2024 to encourage eco-awareness and sustainable living. The annual event at Yoyogi Park Events Square attracts thousands of people keen on embracing greener lifestyles.
Experience the harmony between nature and sustainability at Earth Day Tokyo, where environmental consciousness takes center stage, alongside the vibrant celebration of the Mt. Takao Wakaba Festival, during the Tokyo Events in April.
Featuring Eco-friendly Brands and Organic Food
Expect to encounter a myriad of stalls at the festival selling various eco-friendly goods and sustainable lifestyle products. These include organic food items, handmade accessories, clothes, and many more goods conscious of sustainable production and consumption. Bringing your shopping bag is highly encouraged to support zero-waste efforts.
The Earth Day Kitchen Zone offers various vegetarian options, catering to the dietary needs of vegan and vegetarian attendees that are often overlooked in numerous Tokyo events.
Dedicated Spaces for Learning
An integral part of the festival includes teaching visitors about environmental preservation. The NPO Village within the area will feature representatives from several non-profit organizations. Aspiring environmentalists or those striving towards sustainability can learn about various eco-driven initiatives, actions, and upcoming festivals like the Tokyo Vegetarian Festival.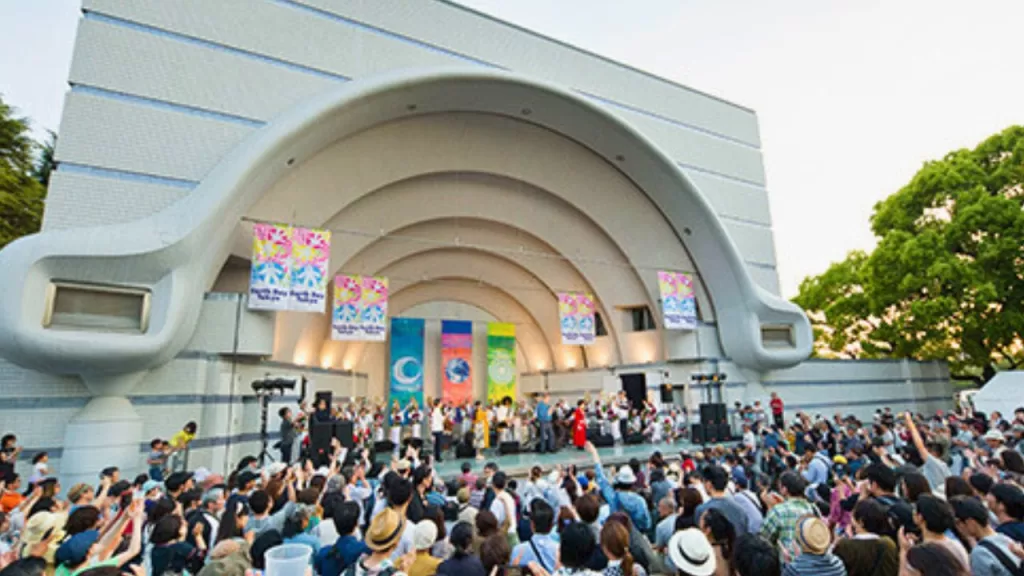 Live Music from Japanese Artists
Not only does the Earth Day Festival celebrate nature, but it also showcases Japan's vibrant music scene. Festival-goers will be entertained over the weekend by performances from J-Pop band Regal Lily, singer Tokiko Kato, and rapper Gaku-MC, among other artists striving to change their communities. All performances would be listed on the festival's website.
The main stage, commonly known as "Earth Conscious Artists," will provide robust entertainment throughout both days of the festival. This platform aims to highlight musicians outside the mainstream who embody a deep respect for nature through their art forms.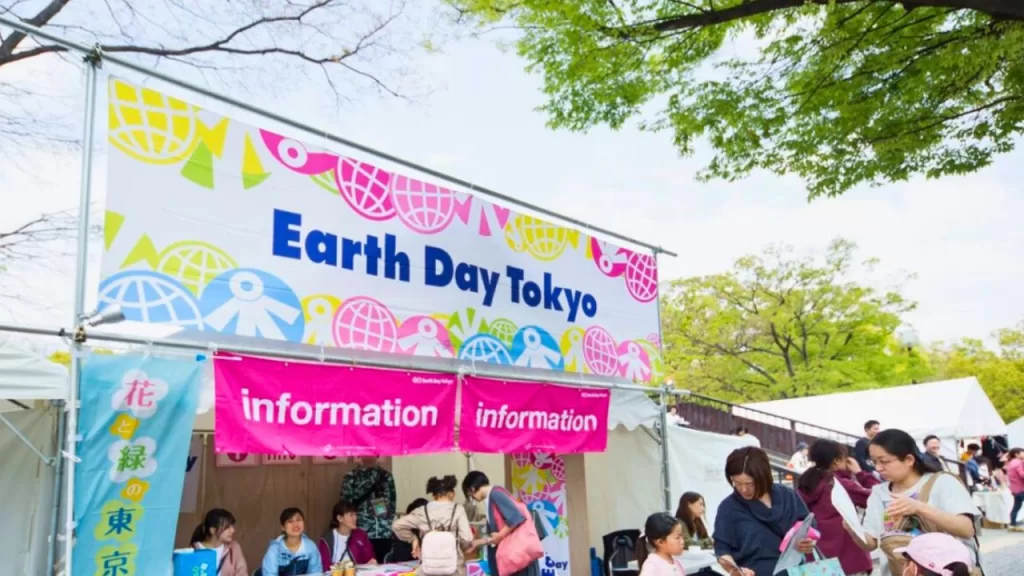 Participatory Activities: Plogging
This year's Earth Day Festival has added a new participatory activity called blogging, combining jogging with trash collecting around Yoyogi Park on April 16 between 8 am – 10:30 am.
Volunteering Opportunities
To ensure the seamless running of this two-day event, organizers accept applications from those willing to volunteer their time and services every year.
This annual celebration promotes environmental awareness and brings together like-minded individuals committed to protecting our planet, thus meaningfully commemorating Earth Day each year within Japan's bustling metropolis.