Shibuya Halloween
Halloween traditionally brings excitement and eccentric costumes to the streets of Tokyo's busiest district Shibuya. The unofficial, unregulated gathering that has become the Shibuya Halloween tradition is infamous worldwide, with millions tuning in to live streams to view the festivities.
Get ready to join the spooktacular extravaganza of Shibuya Halloween, one of the most anticipated Tokyo events in October, where the streets of Shibuya transform into a vibrant carnival of costumes, creativity, and sheer excitement as revelers from all over the world come together to celebrate this thrilling and spirited night of ghoulish fun in the heart of Tokyo.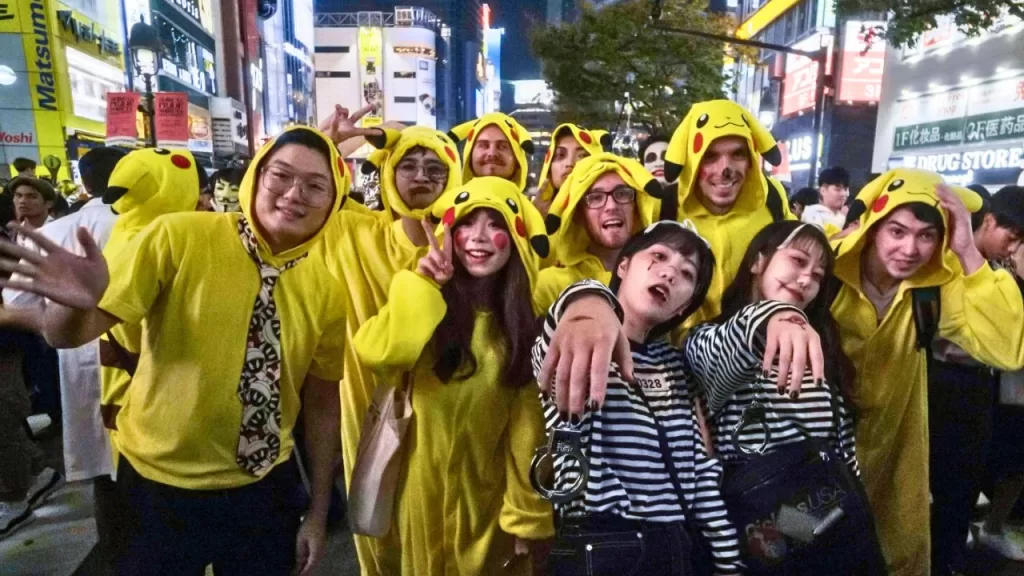 A Night of Merriment and Mayhem
Shibuya Halloween – free and scheduled for 5:00 pm – brings together Halloween enthusiasts from all over Japan and beyond. Although authorities have attempted to curb public drinking and encourage crowd control, the enthusiasm of costume-clad visitors remains undiminished.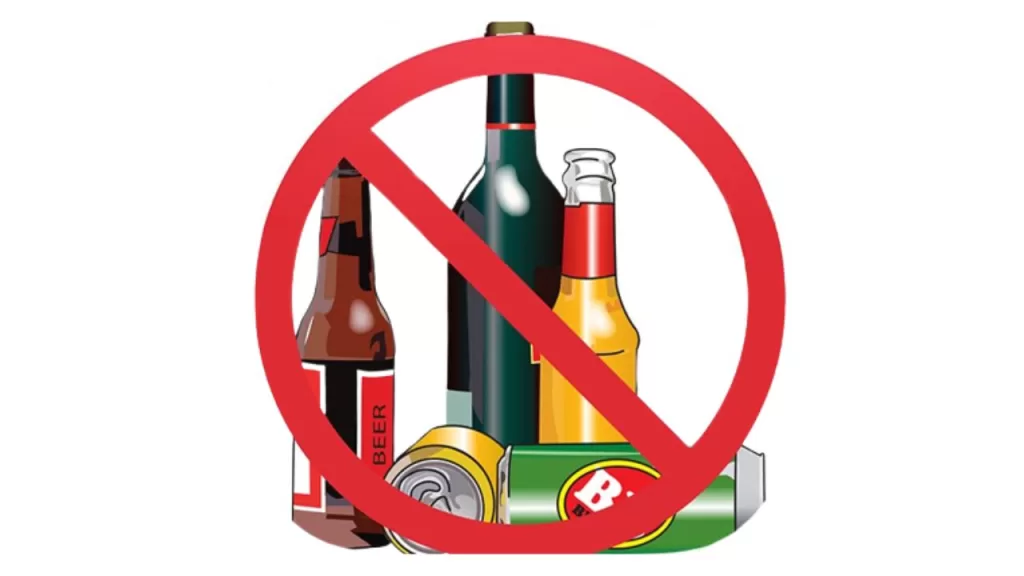 Regulations for The Big Event
Public drinking will be banned from October 28 until Halloween around the train station, particularly in the hotspots of Dogenzaka and Center Gai. The ban hours are extensive: from October 28 at 6 pm until midnight, then throughout October 29 to October 31 with two slots – Midnight to 5 am and again from 6 pm to midnight. On November 1, it will start at midnight and last until 5 am.
Conscious Cleanup Efforts
Volunteers will mobilize on October 29 towards Halloween, with an effective cleanup routine that typically leaves Shibuya City nearly spotless by 8 am.
Celebrations Amid Safety Concerns
Despite safety worries fueled by recent occurrences in international events, Japanese and foreign tourists took to the streets in their creative outfits. The authorities were proactive in maintaining order at each turn. This heightened police involvement made American resident Aileen Ayeras comment on how this year's event felt calmer and safer than the previously held one in 2019.
Crowds seemed comparable to pre-pandemic levels in response to eased COVID-19 restrictions and Japan's full reopening to foreign tourists on Oct.11.
Fewer Costumes
To several participants, this year's turnout appeared smaller than previous years, with fewer attendees dressed up for the occasion. Nevertheless, it had no bearing on the energy and excitement seen amongst those present.
Local Measures Against Party Excesses
The Shibuya ward government introduced an ordinance in 2019 banning outdoor alcohol consumption during Halloween's duration. Shops surrounding Shibuya Station were also requested not to sell any alcoholic beverages. This attempt was made in light of incidents from previous celebrations where overzealous activities, such as car overturning by revelers, brought traffic issues.
According to official data released by the Shibuya Ward government, over 40,000 visitors attended on Halloween night in 2019 – almost quadruple those in attendance during pandemic conditions last year (2021).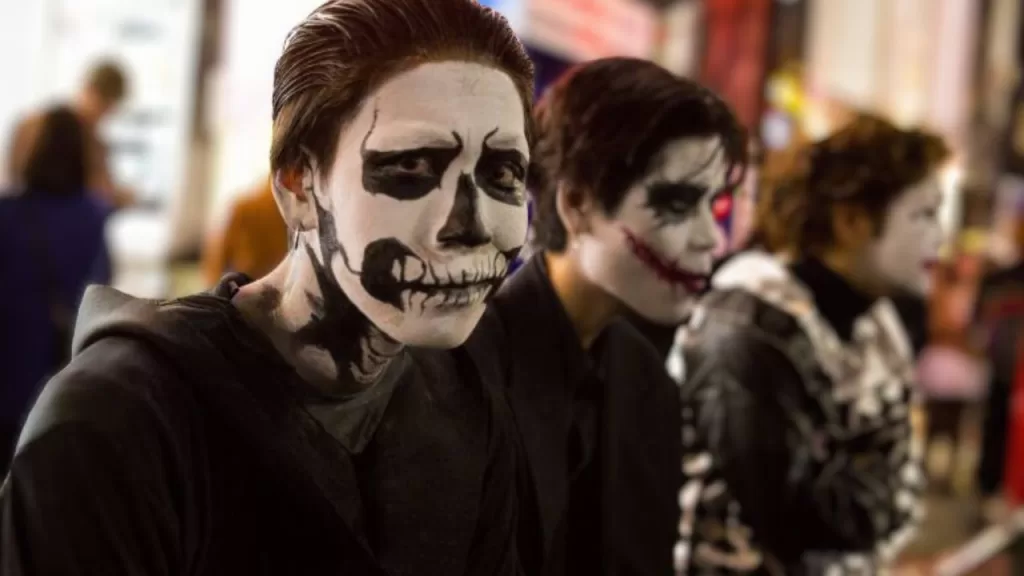 An Ambiance of Animated Enthusiasm
With people dressed up as characters from popular anime series like "Dragon Ball" or an attendee using his Instagram following's votes to pick his bunny girl outfit. There was an energetic vibe throughout.
One resident even put out illuminated signs urging people not to stop moving- showcasing personal contributions towards a smoother celebration night.
Meanwhile, some locals went beyond enjoying themselves: student Honoka Ishikawa spent her time picking up litter off the streets left by celebrations – showing respect for her community while contributing towards maintaining its cleanliness.
Enjoying Halloween Responsibly
As fun and vibrancy filled each corner of Shibuya, attendees were reminded of abiding by basic laws and manners: no littering, public smoking, or drinking; refrain from urinating in public; avoid graffiti or shoplifting; prevent illegal parking; abstain from using loud voices—essentially encouraging everyone to enjoy responsibly.
Creativity on Display
From inflatable cow costumes sported by local Japanese girls to popular anime character representation zooming past – creativity knew no bounds. Yet amidst all these performances, it was noticeable that quite a few attendees preferred an early exit so they could relish their memories safely without dealing with overwhelming crowd density.
In conclusion, despite all individual apprehensions about potential risks amidst dense gatherings or possibly breaching regulations – Shibuya once again donned a veil of thrill under unique costumes coupled with mutual respect between individuals who collectively ensured another successful chapter of their famed Shibuya Halloween celebrations.
Halloween's arrival time alters social norms giving free reins when creativity becomes king – nowhere else is this more celebrated than in Tokyo's vibrant hub! So if you are anticipating experiencing some exuberant festivities – make sure your schedule has cleared up for the evening twilight at Shibuya Crossing!
Experience a delectable fusion of flavors and frightful fun at Shibuya Halloween, where the spirit of the season mingles with the savory allure of the Tokyo Ramen Festa, creating an unforgettable night where costumes, culinary delights, and spooky surprises intertwine to create a uniquely delicious and thrilling celebration in the heart of Shibuya.