Located at the foot of Mt. Fuji, Japan's most famous mountain, the Fuji Five Lakes (Fujigoko) offers an array of scenic and recreational experiences. Lake Shōjiko is one of the stunning lakes in this region, offering fantastic views and a host of activities for visitors.
Exploring Lake Shōjiko in the Fuji Five Lakes area
Lake Shōjiko, part of the Fuji Five Lakes, is nestled in Yamanashi prefecture near Mt. Fuji, providing stunning views of this mountain in Japan. As the smallest of the Fuji five lakes, Lake Shōjiko offers an intimate setting to enjoy nature with Mt. Fuji in the background. This beautiful lake located near the west lake region at the base of Mount Fuji is a must-visit for its tranquility and scenic beauty.
Things to do and see in and around Lake Shōjiko
From day trips from Tokyo to exploring local attractions around Lake Shoji, this destination provides a rich cultural experience with spectacular views of Mt. Fuji.
Sightseeing Near Lake
A trip to Yamanashi would only be complete with appreciating views of Mt. Fuji from different angles and locations. One popular sightseeing spot is the west side of Lake Kawaguchi, where you can enjoy breathtaking views of Mt. Fuji.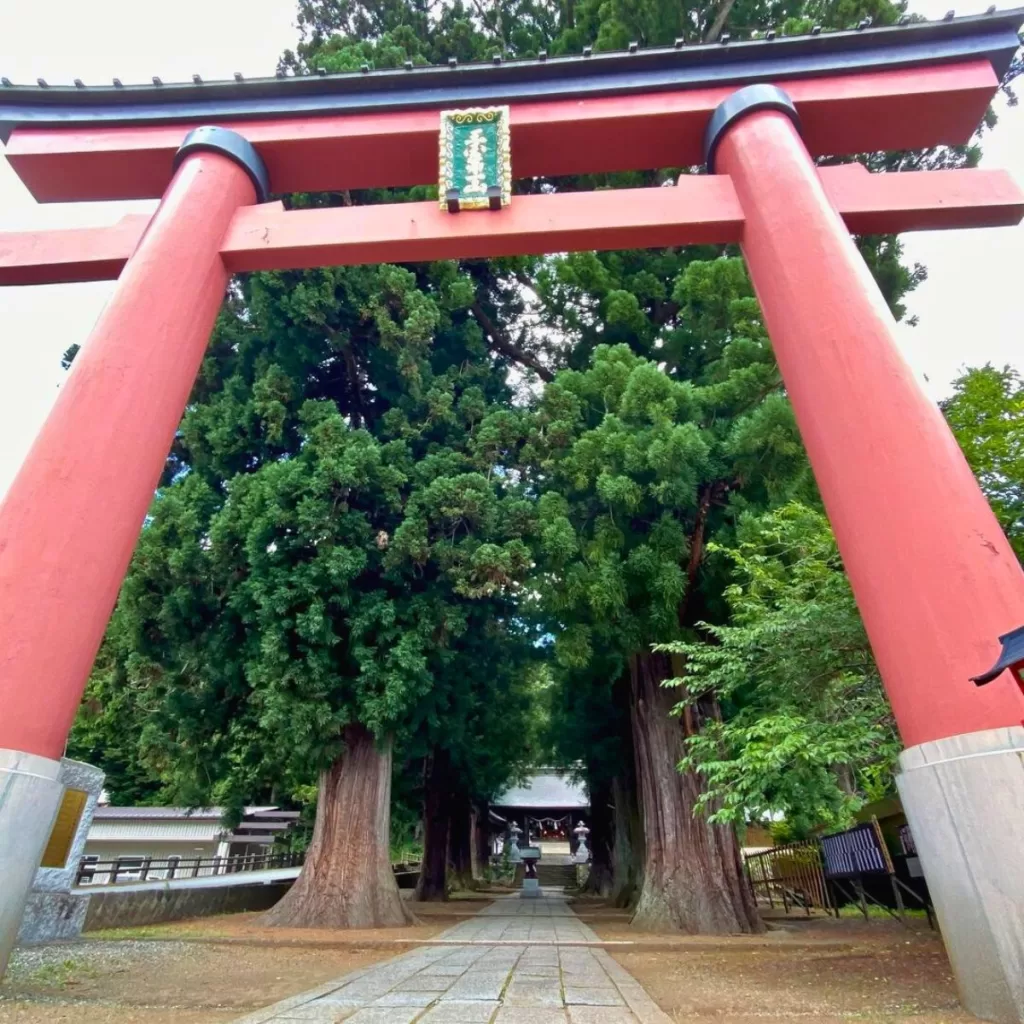 The Sengen Shrine (Fuji Omuro Sengen Shrine), located near Mt. Fuji World Heritage Site, is also worth checking out. It serves as a gateway for climbers during the climbing season at Mt. Fuji.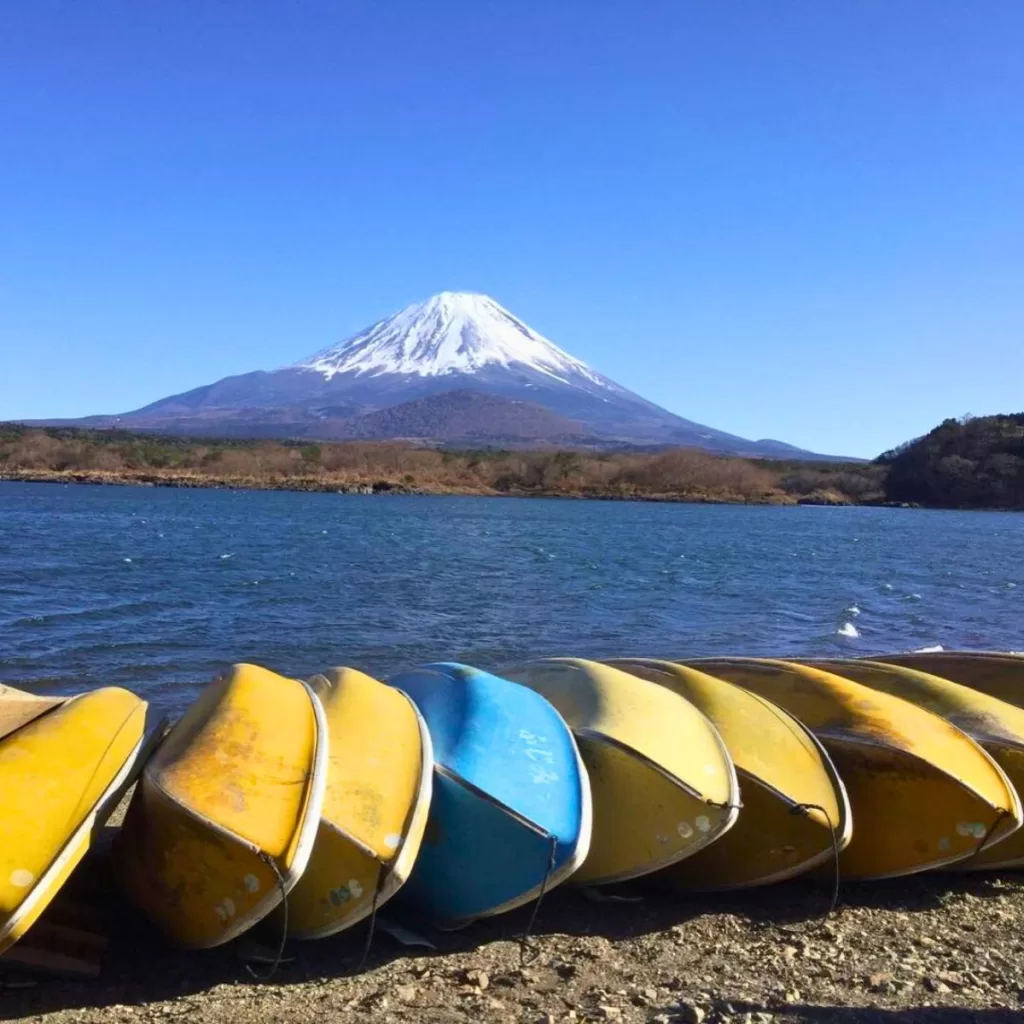 Enjoying watersports at Lake Shōjiko
Lake activities such as rowing, paddleboarding, or fishing are popular in this serene lake among tourists looking for active things to do around Mt.Fuji.
Trekking around Lakes Motosu and Saiko
For outdoor enthusiasts who want to be on foot, treks around Lake Motosu and Lake Saiko – located close to Lake Shoji – provide great opportunities for hiking near lake areas around Mt. Fuji.
More attractions Near Lake Shōjiko
Numerous other attractions around this smallest lake offer different perspectives on Japanese landscapes and culture.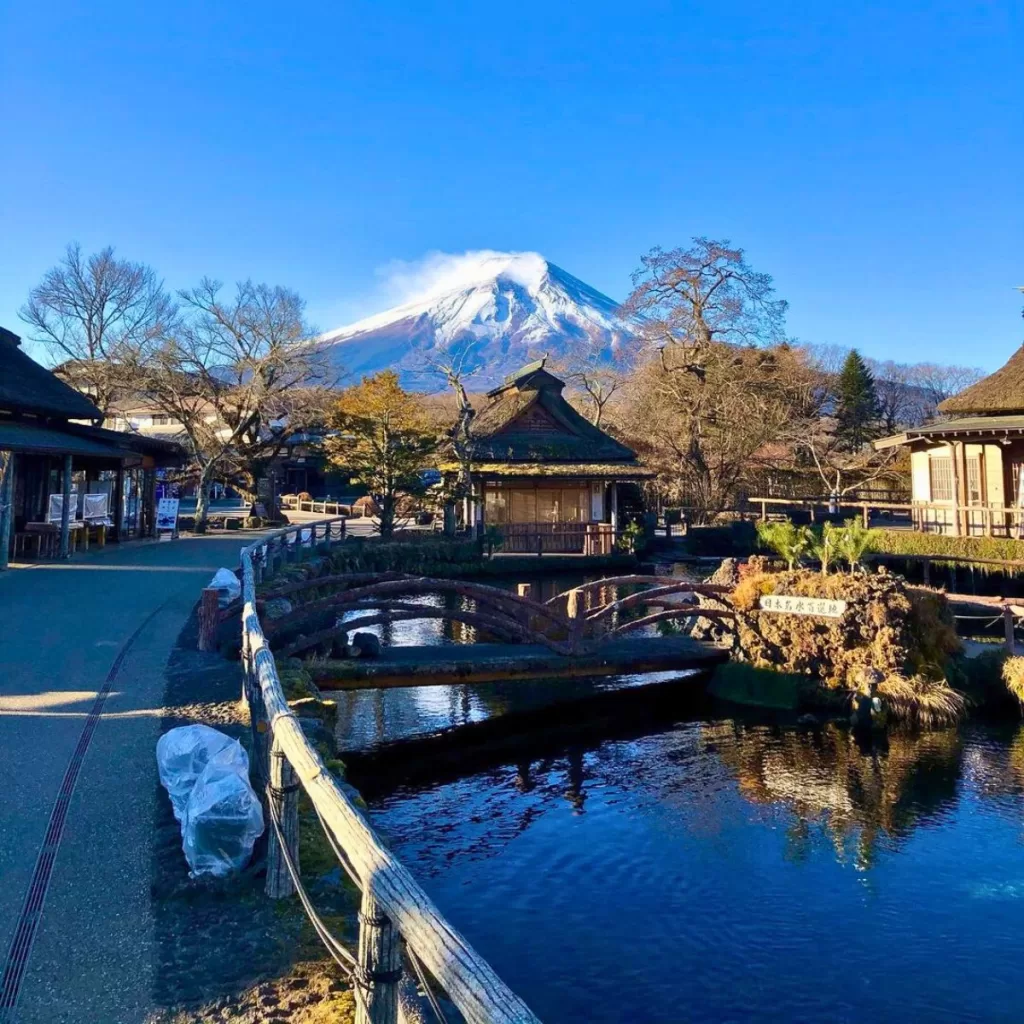 Exploring Oshino Hakkai
Oshino Hakkai, eight ponds resulting from meltwater from Mount Fuji that took over 80 years to filter through lava, create this UNESCO World Heritage Site, giving you another view of Mount Fuji across beautiful lakes, making it a top thing to see while visiting these lakes at the base of Mount fuji.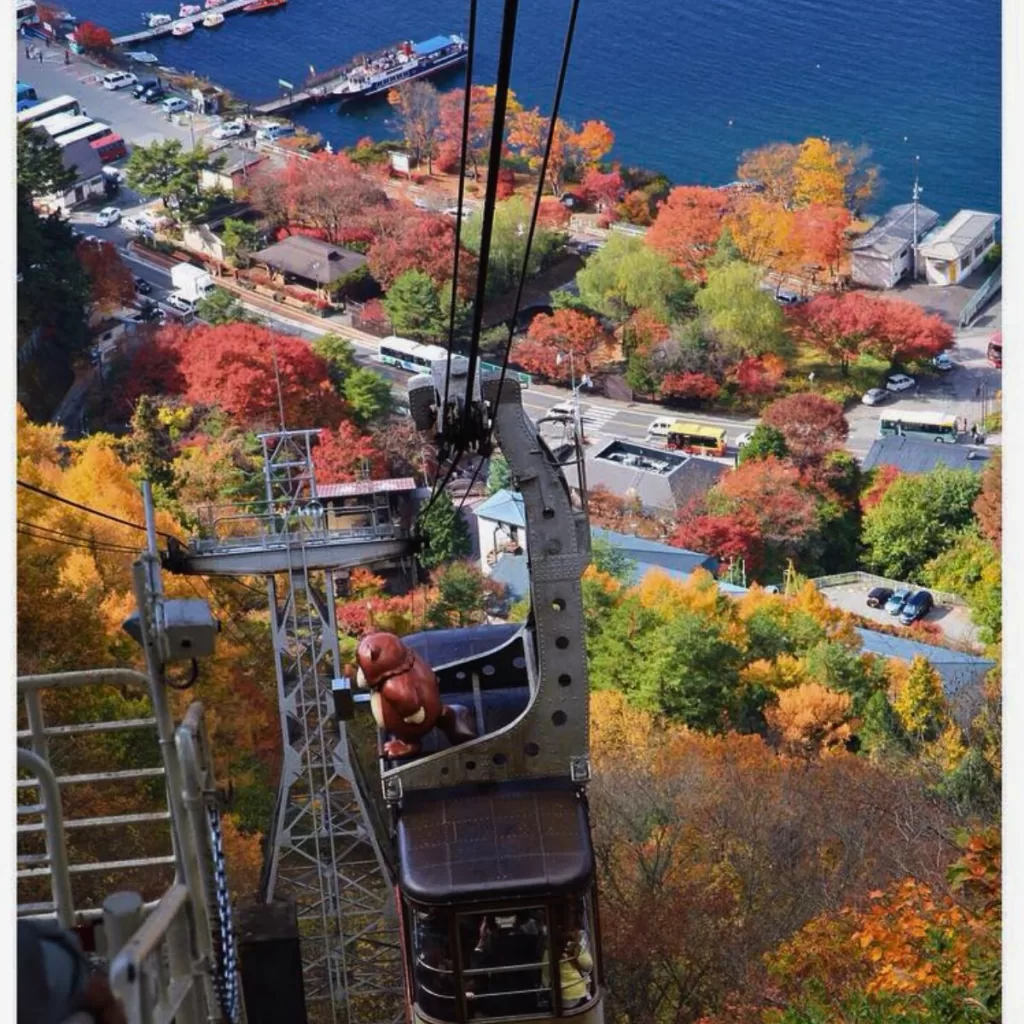 Riding the Kachikachiyama Ropeway
A short bus ride from Kawaguchiko station will take you to an amazing view of Mt. Fuji via Kachikachiyama Ropeway's panoramic cars – one of the unforgettable things to do in this lake area with impressive Mt.Fuji viewing areas.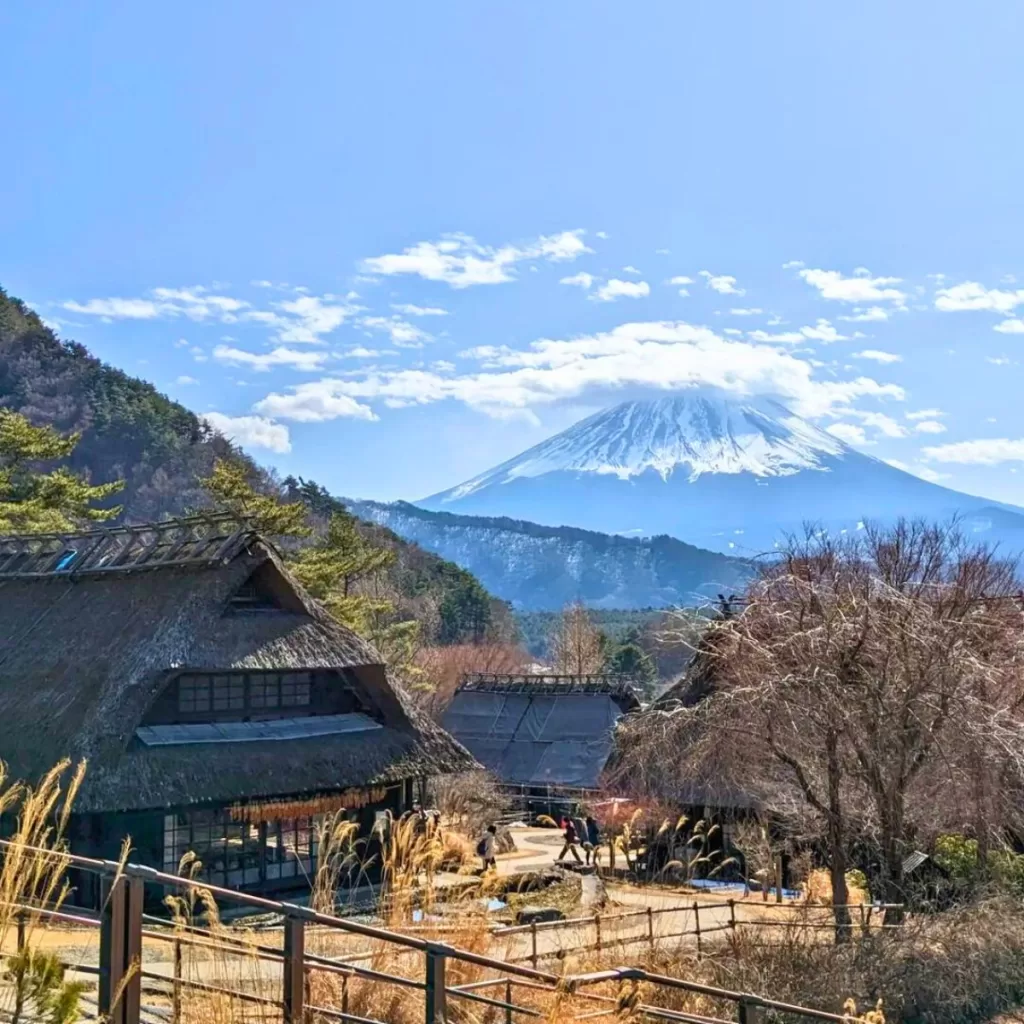 Visiting Saiko Iyashi no Sato Nenba
Nearby, Saiko Iyashi no Sato Nenba gives you a glimpse into traditional Japanese life with a re-created thatched-roofed village along shorelines providing spectacular views across another of Fujis' five beautiful lakes – Lake Saiko.
Staying in Yamanashi Prefecture- Lodging options
Many visitors extend their stay beyond a day trip by lodging near these serene bodies of water. Accommodations range from Western-style hotels to traditional Japanese ryokans (inns), where guests can soak in a hot spring after a long day walking around lakes or climbing. Camping sites on some shores also allow for multiple-day stays immersed completely within nature, lending more time for fuji-viewing along shores or even across lakes, depending on lodgement locations.
Whether it is enjoying water sports on Lake Shoji or exploring cultural sites nearby like Oshino Hakkai or Kodaki Spring Water Memorial Hall, whether you seek out adventure by trekking around nearby lakes such as Lake Motosuko and collaborating your visit with climbing seasons, whether you decide to catch majestic sights of Japan's revered mountainous remnant from KachiKachi Mountain's pinnacle or decide on strolling along shores; whether it's a short visit or overnight stay – there are ample things to do and places worth discovering during your trip to Yamanashi encompassing all that reverberates with Japan's natural beauty.
FAQs
What is Lake Shojiko?
Lake Shojiko, also known as Shoji Lake, is one of the five lakes that surround Mount Fuji in the Fuji Five Lakes region. It is located near Lake Kawaguchiko and offers stunning views of Mount Fuji.
What are some popular activities to do at Lake Shojiko?
There are plenty of things to do at Lake Shojiko. You can enjoy various water activities such as fishing, boating, and kayaking on the lake. The scenic surroundings also make it a great place for picnics, hiking, and cycling. Additionally, there are several viewpoints around the lake that offer breathtaking views of Mount Fuji.
Can I swim in Lake Shojiko?
Swimming is allowed in Lake Shojiko, but it is important to note that the water can be quite cold due to its high altitude. It is recommended to check the current conditions and follow any safety guidelines before swimming in the lake.
Are there any hiking trails around Lake Shojiko?
Around the shores of Lake Shojiko, you can find several hiking trails that will take you through beautiful natural landscapes. These trails vary in difficulty and offer opportunities to explore the surrounding forests and enjoy panoramic views of Mount Fuji. Some popular hiking trails include the Shojiko Misaka Nature Trail and the Gotemba Peace Nature Park.
Can I rent a boat at Lake Shojiko?
Yes, boat rentals are available at Lake Shojiko. You can rent row boats, pedal boats, or even electric boats to explore the lake at your own pace. It is a wonderful way to enjoy the serene beauty of the lake and the surrounding mountains.
Are there any nearby attractions around Lake Shojiko?
Yes, there are several nearby attractions that you can visit while exploring Lake Shojiko and the Fuji Five Lakes region. Some popular attractions include the Fuji-Q Highland amusement park, the Kawaguchiko Music Forest, and the Oshino Hakkai village.
When is the best time to visit Lake Shojiko?
The best time to visit Lake Shojiko is during the spring and autumn seasons. In spring, you can witness the cherry blossoms in full bloom around the lake, creating a picturesque setting. During autumn, the colorful foliage adds another layer of beauty to the surroundings. However, Lake Shojiko is captivating all year round, so it can be enjoyed in any season.