The Fuji Five Lakes (Fujigoko) is a comprehensive region situated at the base of Japan's highest mountain, Mount Fuji, in the Yamanashi Prefecture. It is considered one of nature's masterpieces and consists of five stunning lakes formed from previous Mount Fuji eruptions. The picturesque setting combined with the serene aura of these spots makes this area a desired tourist place worldwide.
The five lakes, Lake Kawaguchi (Kawaguchiko), Lake Motosu (Motosuko), Lake Sai (Saiko), Lake Shoji (Shojiko), and Lake Yamanaka (Yamanakako), present breathtaking views of the scenic mountain, offering memorable moments lost amidst Japan's beautiful landscapes.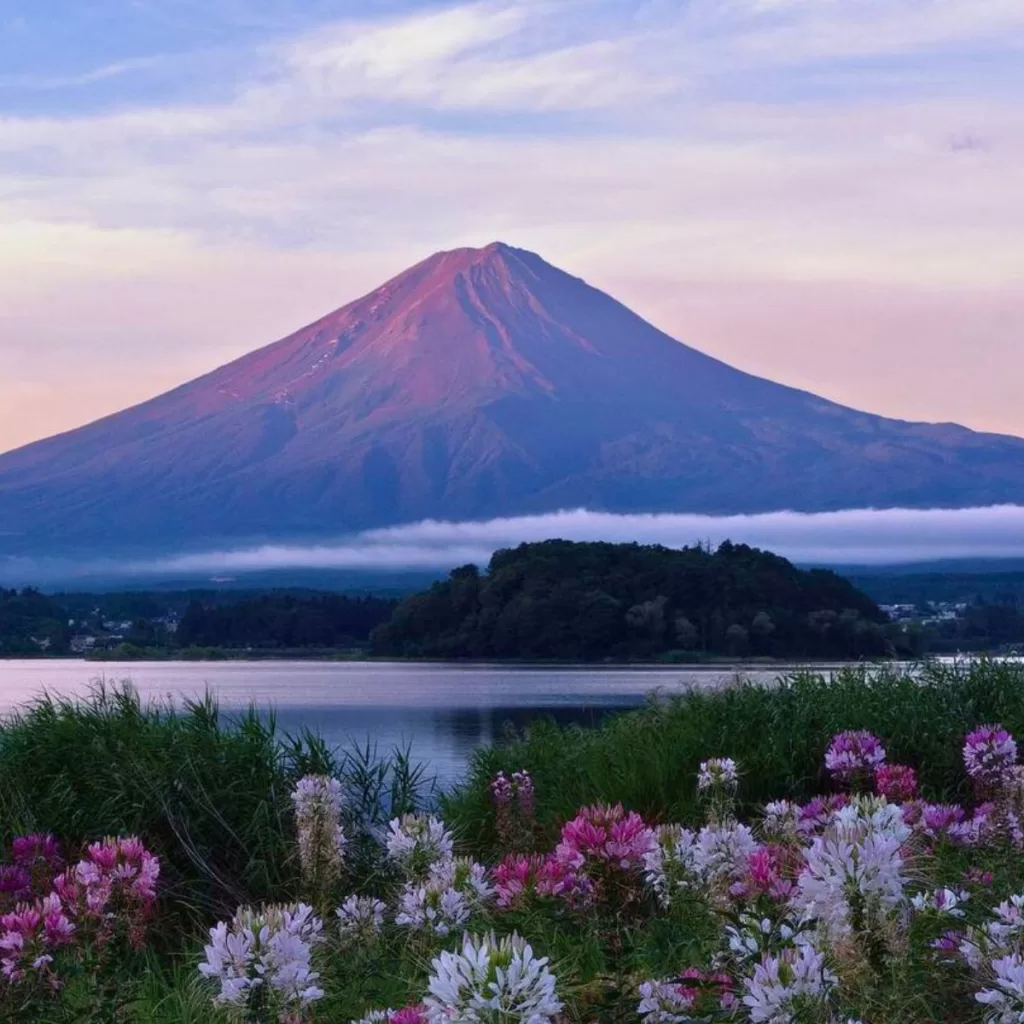 An Insight into the Spectacular Fuji Five Lakes
An essential part of understanding the appeal of the Fuji Five Lakes is delving into their history. The lakes owe their existence to previous volcanic activities of Mount Fuji, which resulted in their creation following major eruptions. Each lake offers a different perspective and unique characteristics that make them even more interesting to visitors.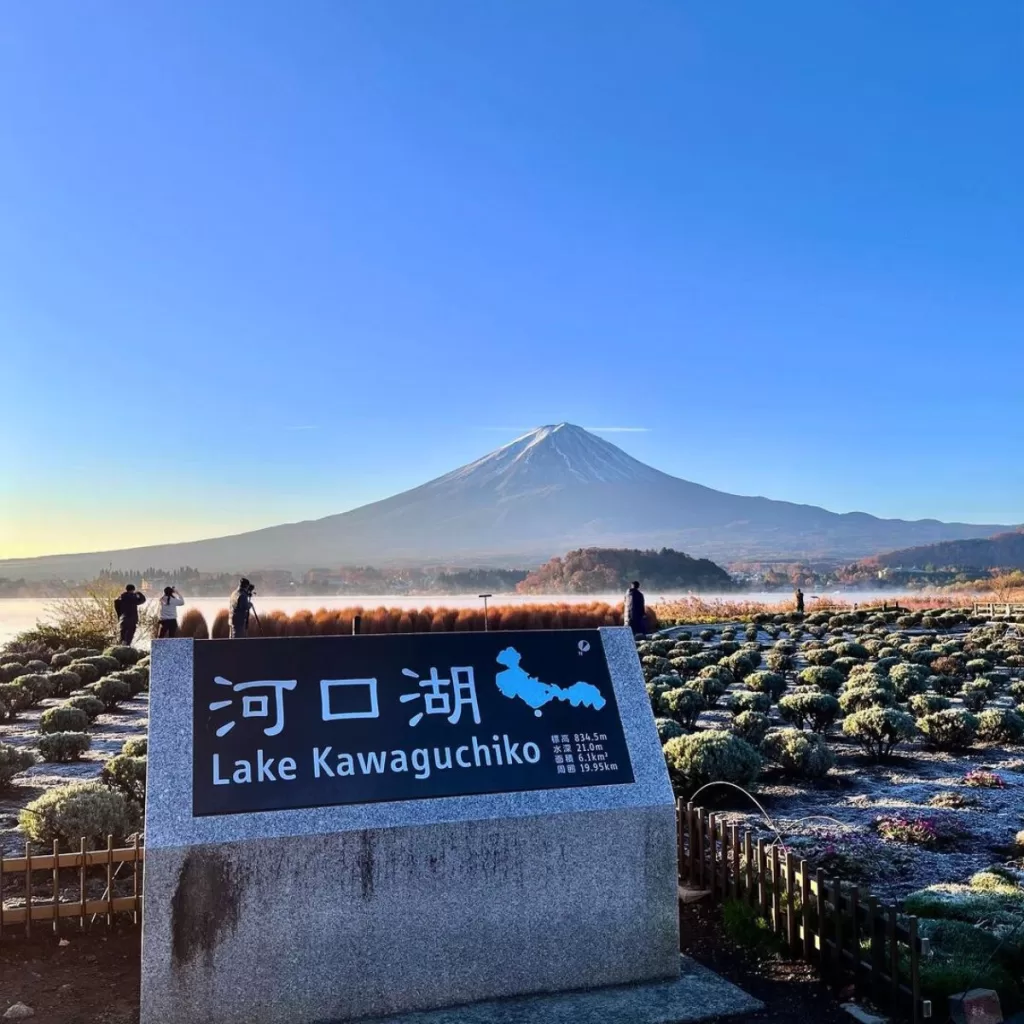 Being easily accessible via direct bus routes from Tokyo, Lake Kawaguchi is undoubtedly among the most famous Fuji Five Lakes. It boasts clear waters reflecting the grandeur of Mt. Fuji and offers an array of attractions like lavish hot springs, museums, and delightful eateries. Tourists frequently visit lake spots that provide panoramic views captured from ropeways. Among them is the popular Kawaguchiko Music Forest, where you can marvel at music boxes and instruments set against magnificent landscapes.
---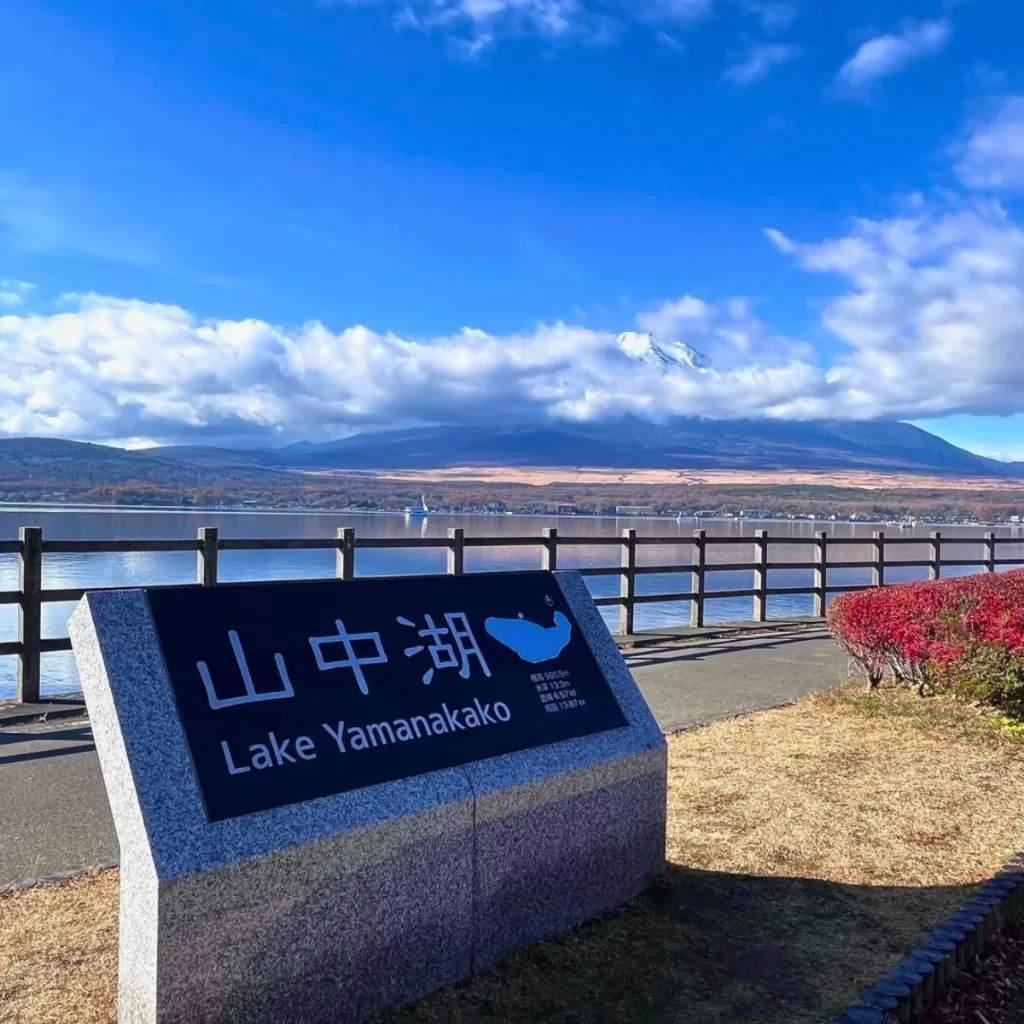 It holds the record as the biggest among the five lakes. Due to its large size, it caters to leisure activities like fishing, water sports, camping, and more. With Mt. Fuji as its beautiful backdrop, Lake Yamanaka offers more than just stunning scenery – it provides an unforgettable experience.
---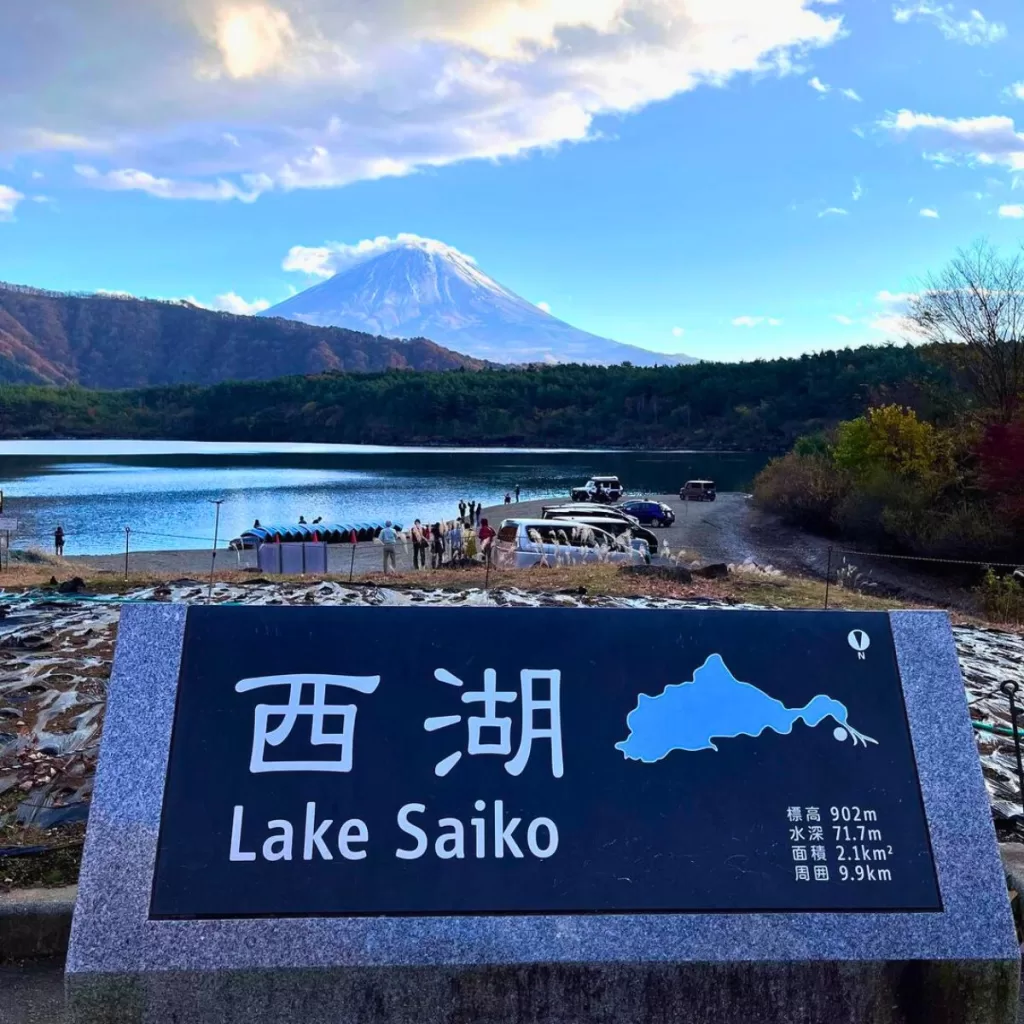 Lake Sai, the third-largest among this collective, presents natural beauty in its purest form, with flourishing forests surrounding its calm waters. Here, you can peacefully enjoy bird-watching or picnicking amidst lush greenery—a perfect stop for nature lovers aiming for tranquil escapades.
---
Despite being the smallest in size among the five lakes, it offers an unparalleled view of Mt. Fuji reflected onto its clear crystal-like waters—an incredibly stunning vista that leaves one mesmerized.
---
Last but not least, Lake Motosu enchants tourists with its profound depths besides being appreciated as a famous icon visible on Japanese 1000-yen notes. This gives hikers and campers an alluring spot to relax or fish after a long day out exploring.
---
Visit Renowned Heritage Sites and Enjoy Cultural Immersion
Besides pleasing visits around lakes surrounded by mountains' allure, your itinerary should decidedly include stepping into historical roots that define Japan's outstanding history and fascinating culture, such as Kitaguchi Hongu Fuji Sengen Shrine and Hongu Fuji Sengen shrines, both recognized as World Heritage sites.
On another note, amusement parks like Fuji Q Highland promise thrilling ventures on roller coasters along with illustrious views showcasing dazzling landscapes, including—to top it all—Mount Fuji and vibrant lakes that enhance tourism around this enchanting terrain full of beautiful discoveries.
Hiking and Climbing In And Around Mt.Fuji
A trip to Japan without embracing its rich natural beauty would be remiss if hiking trails around Yamanashi prefecture remained unexplored! For adventure enthusiasts desiring some action off sedate sites or those curious about what lies beyond lush green lowlands circumscribing base features within this national park – adventurous options await! Visitors have climbed Mt.Fuji across seasons, though between July and September, it remains highly recommended due to favorable weather conditions, making hiking safe yet exhilarating amid natural beauty, straddling seashores, or curling up against ridges enveloping dormant volcanos beneath!
Remember, precautionary measures ensuring safety must precede ambition, which prospective hikers must bear in mind as, although pausing occasionally, absorb charming sights scattered throughout the course traversing diverse terrain, including rivers intersecting valleys reaching up to peaked heights!
The Beauty of Mountain Views from Prominent Observation Points
To take full advantage of your visit to the Fuji Five Lakes area, making stops at popular observation points like Mt. Kachi Kachi Ropeway or Panoramic Ropeway is recommended not only because they showcase unobscured views of Mount Fuji but also offer activities designed for tourists.
From these observation decks, you can capture scenic shots with a background composite image consisting of crystal clear lakes reflecting snow-capped towering heights – something no Instagram filter can match!
The 5th station along the Fujinomiya trail offers more than just mountain climbing. Tourists can relax here while admiring staggering views of Mount Fuji from Tokyo alongside towering clouds that seemingly scratch the heavens' underbelly, whether on a day trip or during longer stays.
Fuji Q Highland, another amusement park nearby, adds variety to your itinerary by providing an adrenaline rush through roller coaster rides, promising both thrill and gorgeous scenery mixed together on unforgettable rides!
Getting Around The Area
Getting around within this mesmerizing place is far from tedious, given a multitude of options addressing varying needs across the spectrum, whether tourists arriving from distant countries or locals embarking upon weekend retreats! Transportation includes Express buses providing easy access around the city apart from options like taxis or rental cars, while biking emerges popular amid leisure seekers meandering across placid trails skirting fine lines separating azure expanses with rocky coastlines washed over gently trickling streams borne out melting snowcaps high above into cascading falls!
FAQs
What is Fuji Five Lakes?
Fuji Five Lakes, also known as "Fujigoko," refers to the five scenic lakes located near Mount Fuji in Japan. The lakes include Lake Kawaguchiko, Lake Saiko, Lake Yamanakako, Lake Shojiko, and Lake Motosuko.
How can I see Mount Fuji from Fuji Five Lakes?
To get a stunning view of Mount Fuji from Fuji Five Lakes, you can visit Lake Kawaguchiko, which is known for offering beautiful vistas of the mountain. Many viewpoints and observation decks around the lake provide excellent opportunities to see and photograph Mount Fuji.
Is it possible to climb Mount Fuji from Fuji Five Lakes?
Yes, it is possible to climb Mount Fuji from the Fuji Five Lakes region. The most popular trail for climbing starts from the fifth station on the Kawaguchiko side. However, please note that climbing Mount Fuji requires physical fitness and proper preparation.
How do I get to Fuji Five Lakes from Tokyo?
For a day trip from Tokyo to Fuji Five Lakes, you can reach the region in around two hours by taking a direct bus from Shinjuku Bus Station. Alternatively, take a train to Kawaguchiko Station, then use local buses or taxis to explore the lakes at your own pace.
What are some popular attractions around the Fuji Five Lakes?
Around the Fuji Five Lakes, you can visit attractions such as the Fuji Panoramic Ropeway, which provides breathtaking views of Mount Fuji and the surrounding area. Other noteworthy places include Oshino Hakkai, a group of natural springs, and the Aokigahara Forest, often referred to as the Sea of Trees.
Are there cherry blossoms at Fuji Five Lakes?
Yes, the Fuji Five Lakes region is known for its cherry blossoms during the spring season. The blooming period usually occurs in late March to early April, and visitors can enjoy the beautiful pink flowers around the lakes and in nearby parks.