Overview of the Festival
The Okutama Nohryo Fireworks Festival, also known as the Hanabi Festival, is one of Tokyo's most unique and dazzling summer events. Scheduled for mid-August 2023 at Mt Atago, this enchanting festival showcases a breathtaking spectacle of artistic pyrotechnics against the backdrop of Tokyo's verdant mountain landscape. Unlike other major Tokyo fireworks events that feature up to 13,000 fireworks, the Okutama Nohryo Fireworks Festival retains its intimate charm with a display of 1,000 beautifully crafted fireworks.
Experience the Awe-Inspiring Beauty of Tokyo Events in August. Be Mesmerized by the Dazzling Okutama Nohryo Fireworks Festival
The Significance of Hanabi Festivals in Japan
The Hanabi festival has a long and rich history in Japan. It is not only a significant summer tradition but also a prominent event that attracts both locals and tourists. People gather hours in advance to reserve the best viewing spots for these exquisite fireworks shows. The streets surrounding these festivals are typically lined with food stalls and game booths for visitors to enjoy before the fireworks displays begin.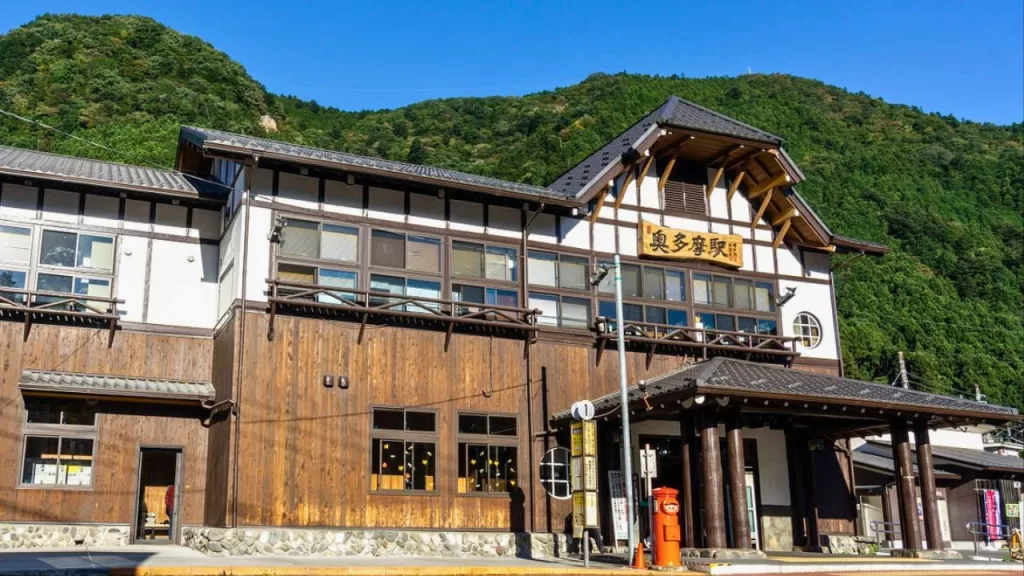 Venue and Accessibility
Held at Mt Atago's summit and close to Okutama Station – around two hours from Shinjuku Station (Chuo Line to Ome, then change to the Ome Line) – the launch area offers a stunning view across the town. The fireworks shows are visible for free from several vantage points near Okutama Station.
If you prefer a more comfortable option for your firework viewing experience, seating for up to 4 people per tarpaulin space is available at Hikawa Elementary School for ¥1,000. More details can be found on the official website.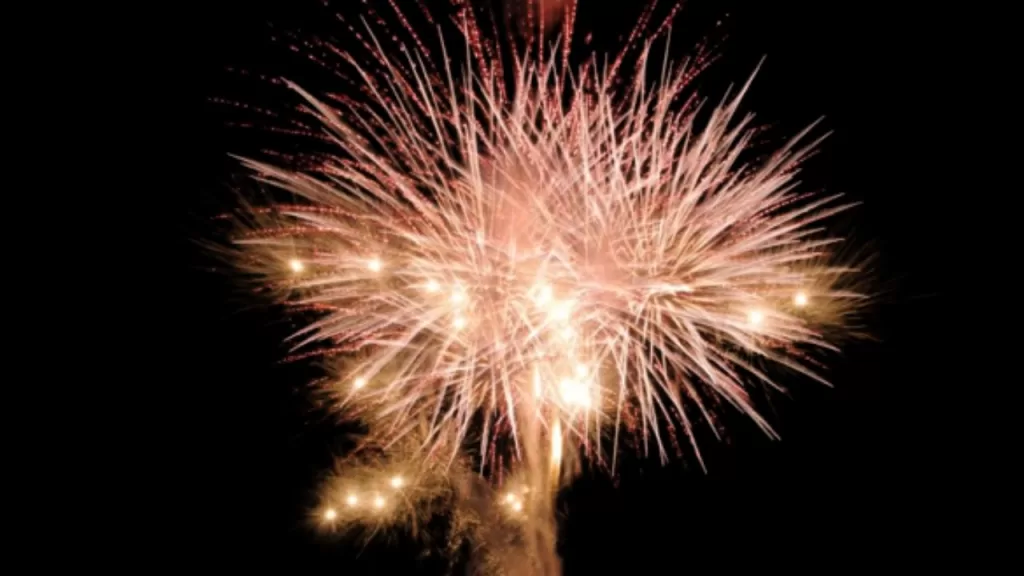 Local Traditions and Performances
Besides the captivating firework display, the Okutama Nohryo Fireworks Festival also offers a taste of local traditions. Visitors will witness mikoshi (portable shrines) and shishimai lion dance performances that are integral parts of other annual festivals held by two local shrines: Okuhikawa-jinja and Haguromita-jinja.
Donning traditional attire, such as yukatas (light cotton kimonos), festival-goers immerse themselves in the festivities whilst enjoying a more authentic Japanese experience.
A Different Fireworks Experience
Away from the bustling city lights of central Tokyo, the Okutama Nohryo Fireworks Festival embraces its simplicity and mountainous charm. This rural setting in Okutama ensures an unforgettable fireworks experience that contrasts with urban Tokyo's nightscapes. As the perfect conclusion to a summer's day spent exploring the local area, this intimate festival guarantees lifelong memories for those fortunate enough to attend.
Prepare for Crowds
It is essential to remember that due to its popularity and cultural significance, the Okutama Nohryo Fireworks Festival and similar events can become quite crowded. This includes not only the viewing spots at the venues but also transportation to and accommodations around the festival. Planning ahead and arriving early will ensure that participants have ample time to secure a prime location for their fireworks viewing pleasure.
In summary, the Okutama Nohryo Fireworks Festival offers a rare opportunity to experience an authentic slice of Japanese culture wrapped up in a remarkable celebration of traditional fireworks displays and local customs. The enchanting mountainous setting provides an unparalleled backdrop for this unforgettable summer event.
From the Colorful Wishes of the Asagaya Tanabata Festival to the Majestic Fireworks Spectacle at the Okutama Nohryo Fireworks Festival. Delight in the Best of Tokyo Events in August.