Tsukiji Shishi Matsuri's Charm and Highlights
Tsukiji Shishi Matsuri is one of the Tokyo Events in June that celebrates the history and culture of the Tsukiji district. Tsukiji Shishi Matsuri features a parade of mikoshi (portable shrines), traditional music, and dance performances.
Held once every three years, the Tsukiji Shishi Matsuri or Lion Dance Festival, is a rich tapestry of cultural performances and spiritual observances. The spectacular four-day festival occurs at Tsukiji's historically significant Namiyoke Inari Shrine.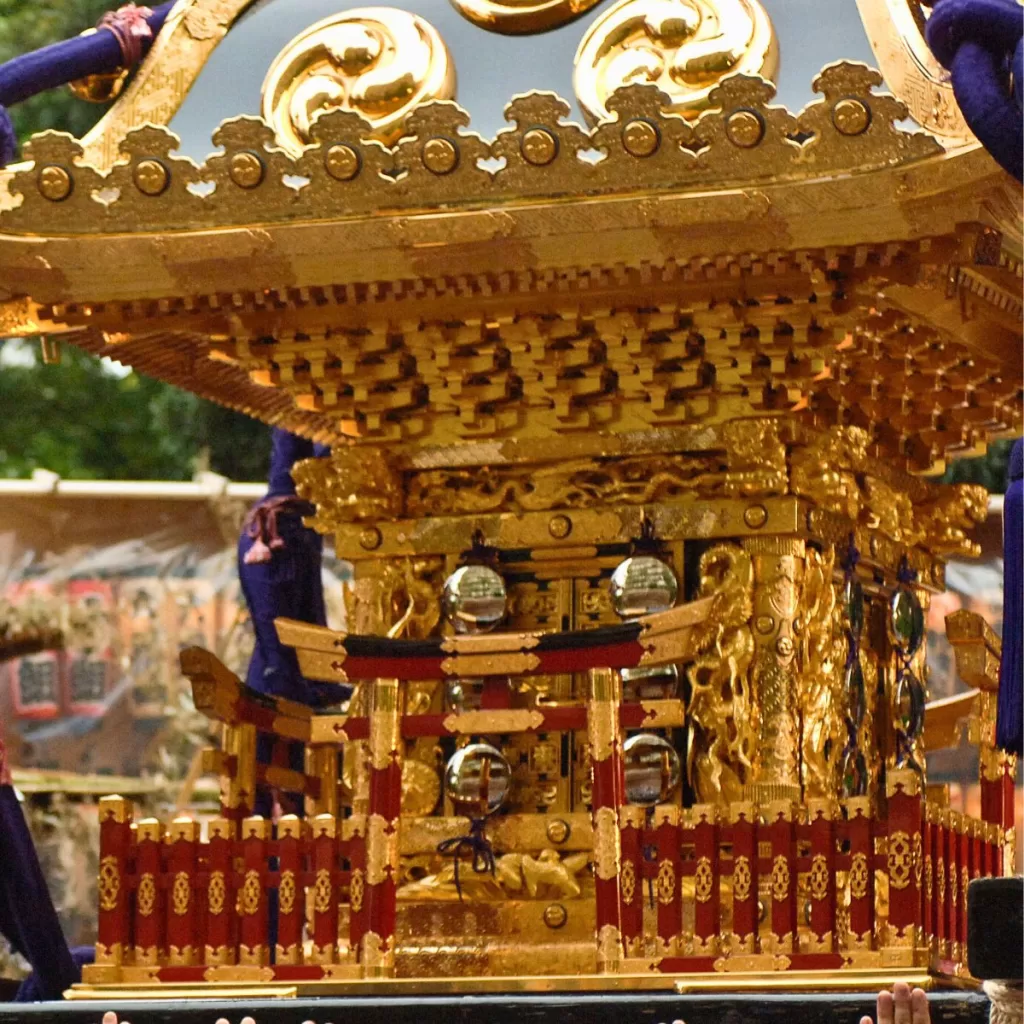 On June 10, 2024, at 3 pm, attendees can witness food-offering rituals performed for the gods – a symbolic gesture to consolidate human connection with divinity. The following day, June 11, features a unique ritual to eliminate infectious diseases set to begin at 10 am. This ritual is symbolic and profoundly resonates with contemporary global health challenges.
The main attraction – the Lion Dance – is slated for Sunday, June 12. The festivities will commence at 9 am with a series of mikoshi parades, portable shrines that embody the spirit of the local deity.
These portable shrines will embark on a journey from Namiyoke Inari Shrine and will make their return by 4:30 pm. If you cannot make it early to the shrine, fear not — find your way using this downloadable map (Japanese only). The map outlines the procession route and indicates arrival times at each checkpoint.
Culinary Surprises of Tsukiji Shishi Matsuri
Amidst all the spiritual experiences, it's worth noting the festival offers just as much materialistic gratification — especially in varying tastes and flavors. Attendees can enjoy various delicious festival cuisine from numerous stalls open Friday through Sunday.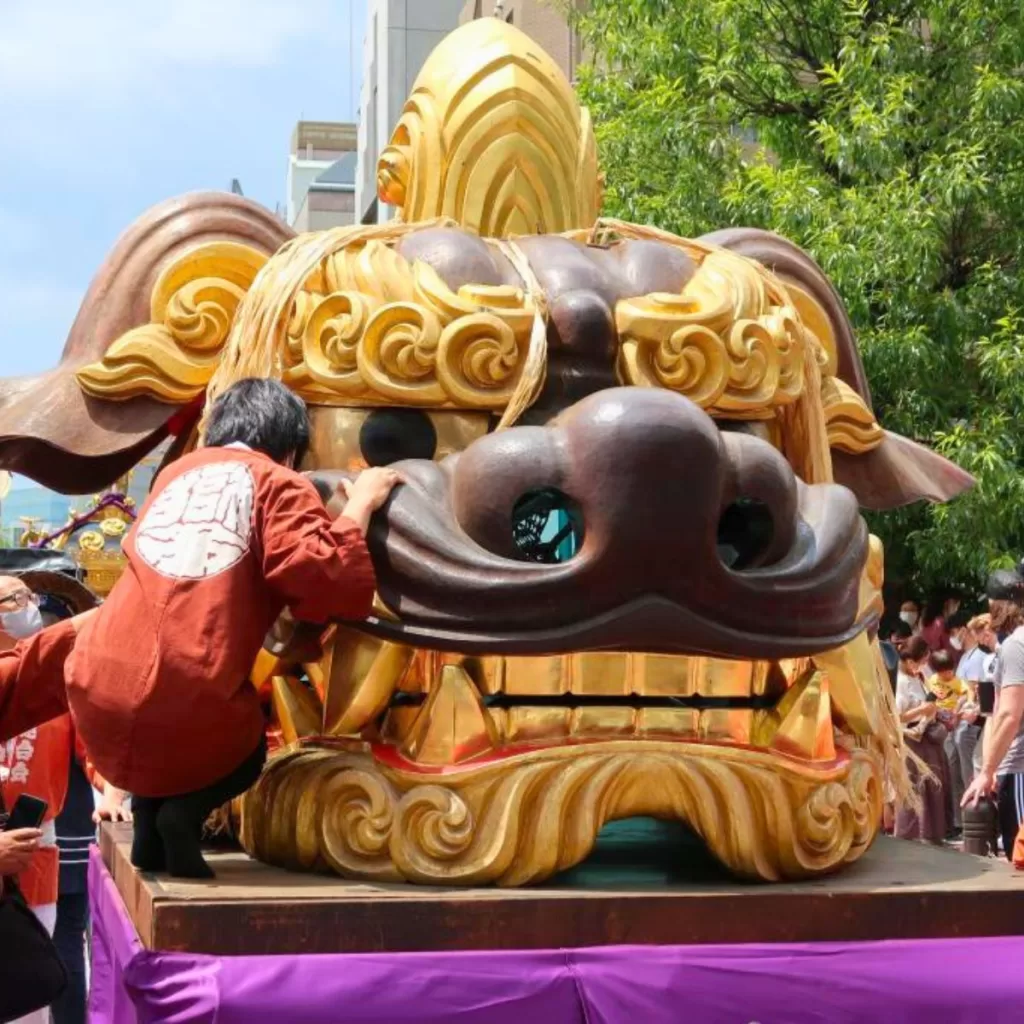 Special Touches to Tsukiji's Grand Procession
What sets *Tsukiji Shishi Matsuri* apart from other mikoshi processions are gigantic lion heads carried alongside the shrines. On Saturday, be prepared to be enamored by delightful shrines carrying famous Japanese children's characters on top – all ushered in with glee by local kids.
Time-Tested Foundation of Tsukiji Tradition
Pleasingly located in Tsukji, the Namiyoke Inari-jinja Shrine's geographical legacy dates back 350 years to when it was only a sea bed. The land was later reclaimed during the Edo Period (1603-1867). Despite constant erosions washing away embankments, inhabitants completed construction work in 1659 thanks to divine intervention.
The serene shrine serves as a prayer ground for protection from disaster and safety at sea, besides proffering economic prosperity and safety in construction work.
According to local folklore, the Tsukiji Shishi Festival commemorates one stormy night when a divine entity emerged from oceanic depths leading locals to pray fervently – ceasing calamitous waves and winds! As an ode to this sacred legend, floats bearing elements that control natural phenomena – a cloud-controlling dragon, a wind-controlling tiger, and intimidating shishi lion heads that could make the entire world obey with one single roar – lead the grand procession on festival day.
If you want a cultural experience in Tokyo in June, you could check out Tsukiji Shishi Matsuri or the Vietnam Festival 2024.
Tsukiji Shishi Matsuri is a great way to experience the history and culture of the Tsukiji district. At the same time, the Vietnam Festival 2024 is a great way to experience the culture and cuisine of Vietnam.