Japan is a country famous for its rich cultural heritage, breathtaking natural beauty, and family-friendly attractions. When planning a vacation with your loved ones, Japan offers many options that guarantee an unforgettable experience for the whole family.
From vibrant cities to serene countryside, there are several best destinations to visit with family in Japan that cater to different interests and age groups. If you wish to explore historical sites, immerse in traditional Japanese culture, indulge in thrilling outdoor activities, or enjoy quality time in stunning natural landscapes, Japan has it all.
In this guide, we will highlight some of the top destinations in Japan that are perfect for family vacations, ensuring that every family member has an enjoyable and enriching experience.
Tokyo Disneyland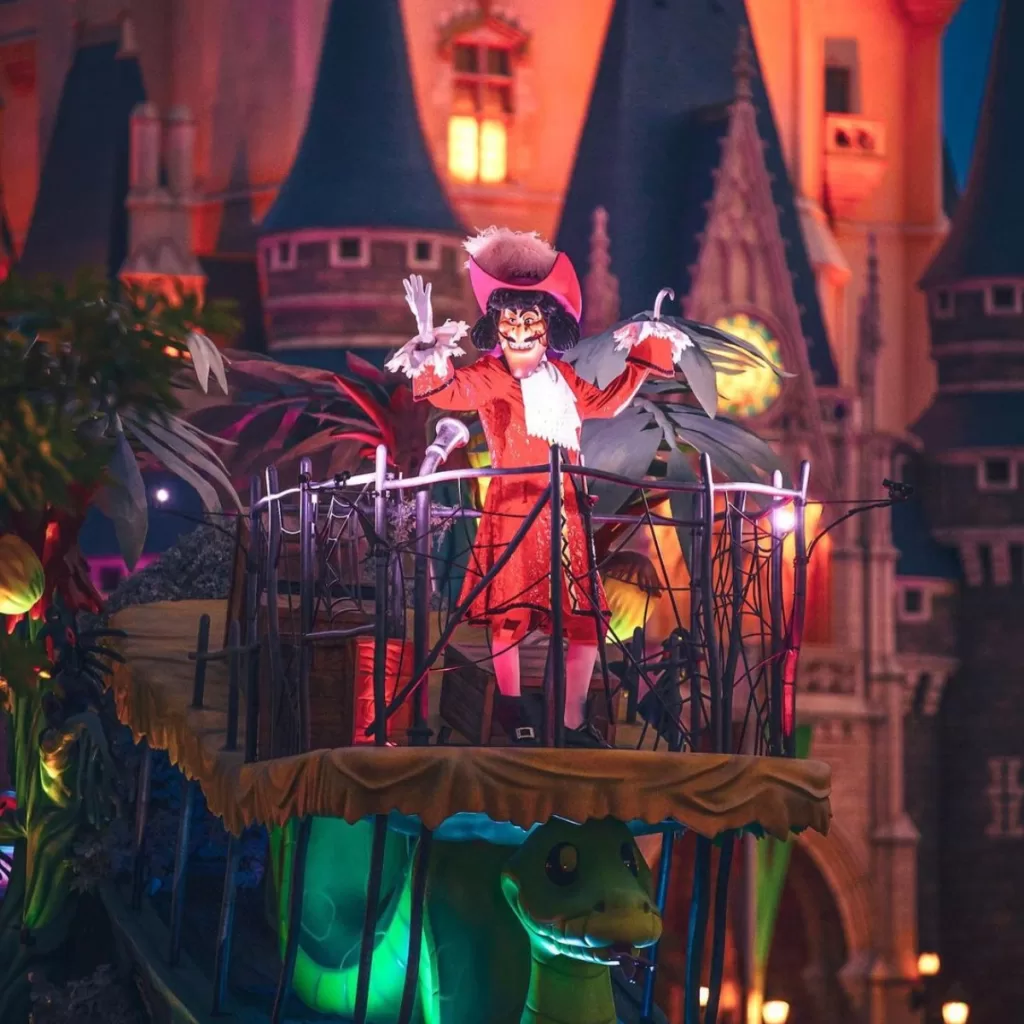 Tokyo Disneyland is a must-visit destination for family travel in Japan. Located in Tokyo, this family-friendly theme park offers a fascinating experience for kids and adults. With a wide variety of attractions, shows, and entertainment options, it is perfect for a fun-filled family trip.
Tokyo Disneyland is a world-renowned amusement park that transports visitors into the enchanting world of Disney. From the iconic Cinderella Castle to beloved characters like Mickey Mouse and Minnie Mouse, this theme park brings to life the magic of Disney movies.
Families can enjoy a variety of thrilling rides, delightful parades, and captivating shows throughout the day. Attractions such as "It's a Small World" and "Pirates of the Caribbean" are bound to create lasting memories for children and adults alike, making it one of the top family-friendly destinations in Japan.
Tokyo Disneyland offers special services such as stroller rentals, child care facilities, and designated areas for breastfeeding, ensuring a stress-free experience for parents. The park also has a wide range of dining choices, catering to different tastes and dietary needs. From character dining experiences to themed restaurants, families can enjoy delicious meals while immersing themselves in the magical atmosphere of these parks. Including this on your day trip itinerary is definitely worth a visit.
---
Ueno Zoo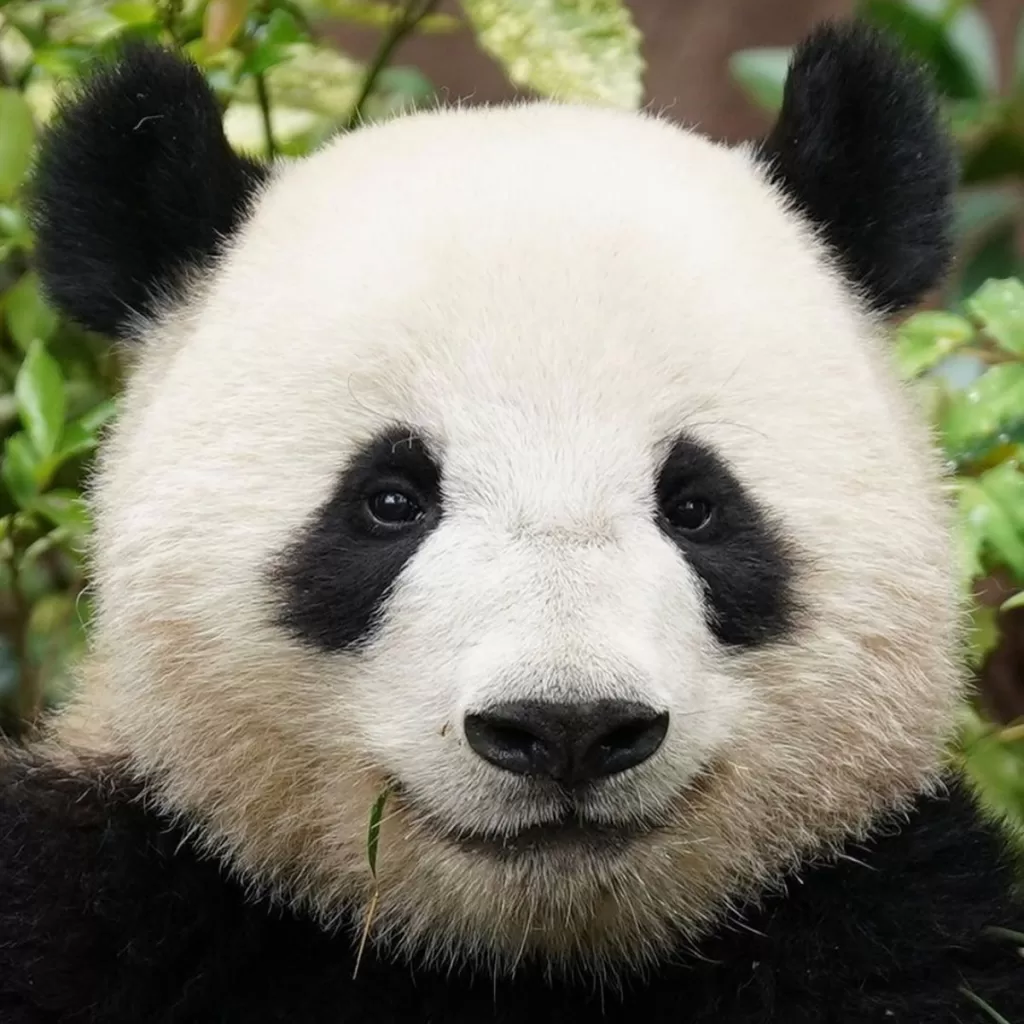 A trip to Japan would not be complete without a visit to Ueno Zoo in Tokyo. It is considered one of the best places to visit in Japan, especially for families. Located in the bustling city of Tokyo, Ueno Zoo offers a family-friendly environment where children and adults can discover a wide variety of animals and enjoy a day filled with fun and education.
Ueno Zoo is a must-visit destination in Tokyo, offering a chance to see exotic animals up close and learn about conservation efforts. With a wide array of exhibits and enclosures, visitors can observe creatures from all over the world, including lions, pandas, giraffes, and elephants.
Traveling to Japan with kids can be an exciting adventure, and Ueno Zoo is one of the best spots to include in your itinerary. It offers not only animal exhibits but also various attractions such as a petting zoo, a playground, and even a monorail ride. Families can have a picnic in Ueno Park, which surrounds the zoo, or explore other nearby attractions like the Ueno museums and shrines.
Ueno Zoo provides a perfect blend of entertainment and education, making it a popular choice for families seeking engaging things to do in Japan.
---
Meiji Shrine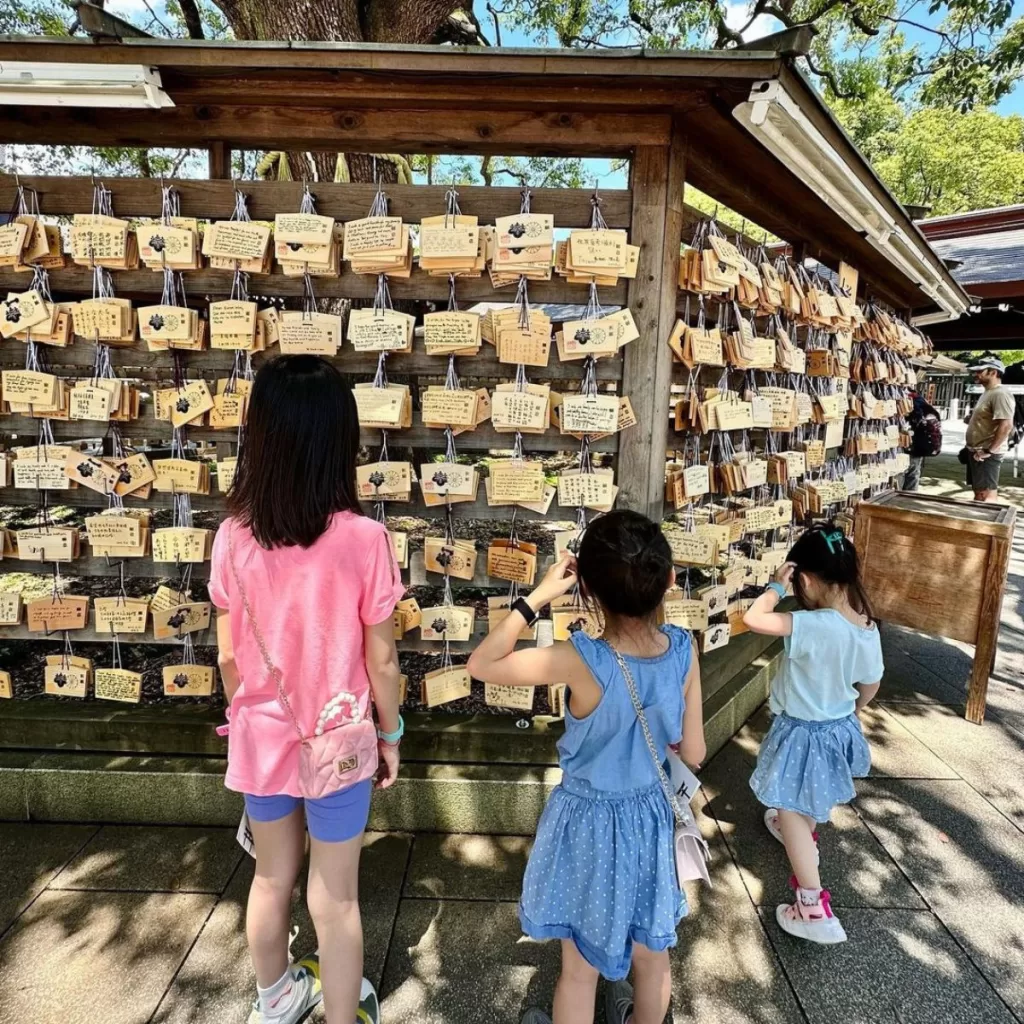 A visit to Meiji Shrine should also be at the top of the list for families exploring places in Japan. It is one of the best family friendly destinations and a must visit in Japan for first timers. Situated in the heart of Tokyo, Meiji Shrine offers a serene escape from the bustling city and allows families to immerse themselves in Japanese culture and history.
Traveling to Japan offers a myriad of experiences, and exploring Meiji Shrine is a great way to start your Japan travel journey. It provides an excellent introduction to Japanese traditions, as families can witness ceremonies taking place, such as weddings or New Year's celebrations.
Children can learn about Japanese customs, such as writing wishes on wooden plaques called ema or tossing coins into offering boxes.
---
Odaiba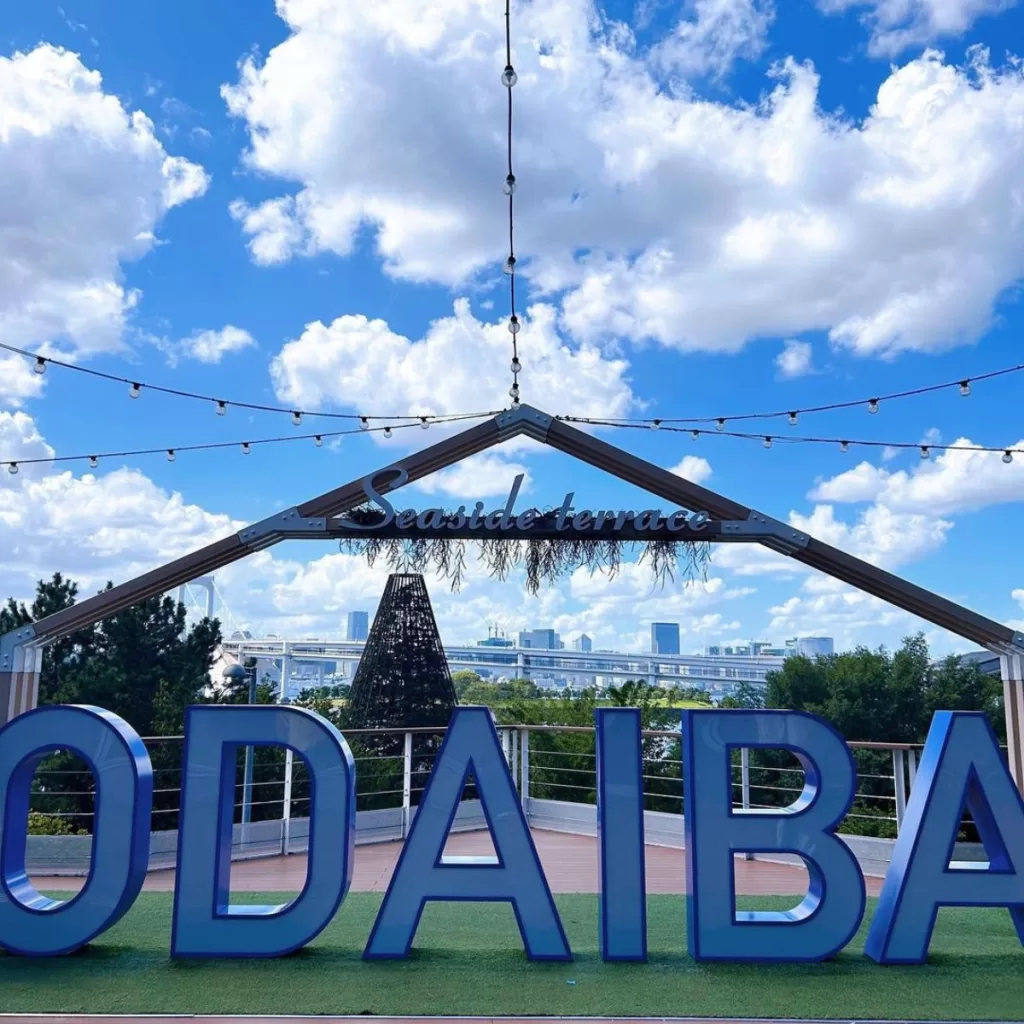 If you want to explore Japan and are planning a family trip, Odaiba is one of the best places for families to visit. Located in Tokyo Bay, Odaiba offers a unique blend of entertainment, attractions, and stunning views of the city skyline. With a wide range of places to see and fun activities for all ages, it is a must-visit destination for families exploring Japan.
Families can visit popular spots like Palette Town, which houses the iconic giant ferris wheel, Venus Fort shopping mall, and Toyota Mega Web, where visitors can learn about automobiles. Odaiba is also home to TeamLab Borderless, an interactive digital art museum that creates immersive and magical experiences for visitors of all ages.
While in Odaiba, it is also recommended to visit Odaiba Seaside Park, where families can enjoy picnicking, cycling, or taking a leisurely stroll along the waterfront. The park offers beautiful views of Tokyo Bay and the Rainbow Bridge, creating a picturesque setting for family bonding and outdoor activities.
There are also multiple indoor theme parks and arcades, like Joypolis and DiverCity Tokyo Plaza, where children and adults can enjoy exciting rides, games, and experiences.
---
Harajuku District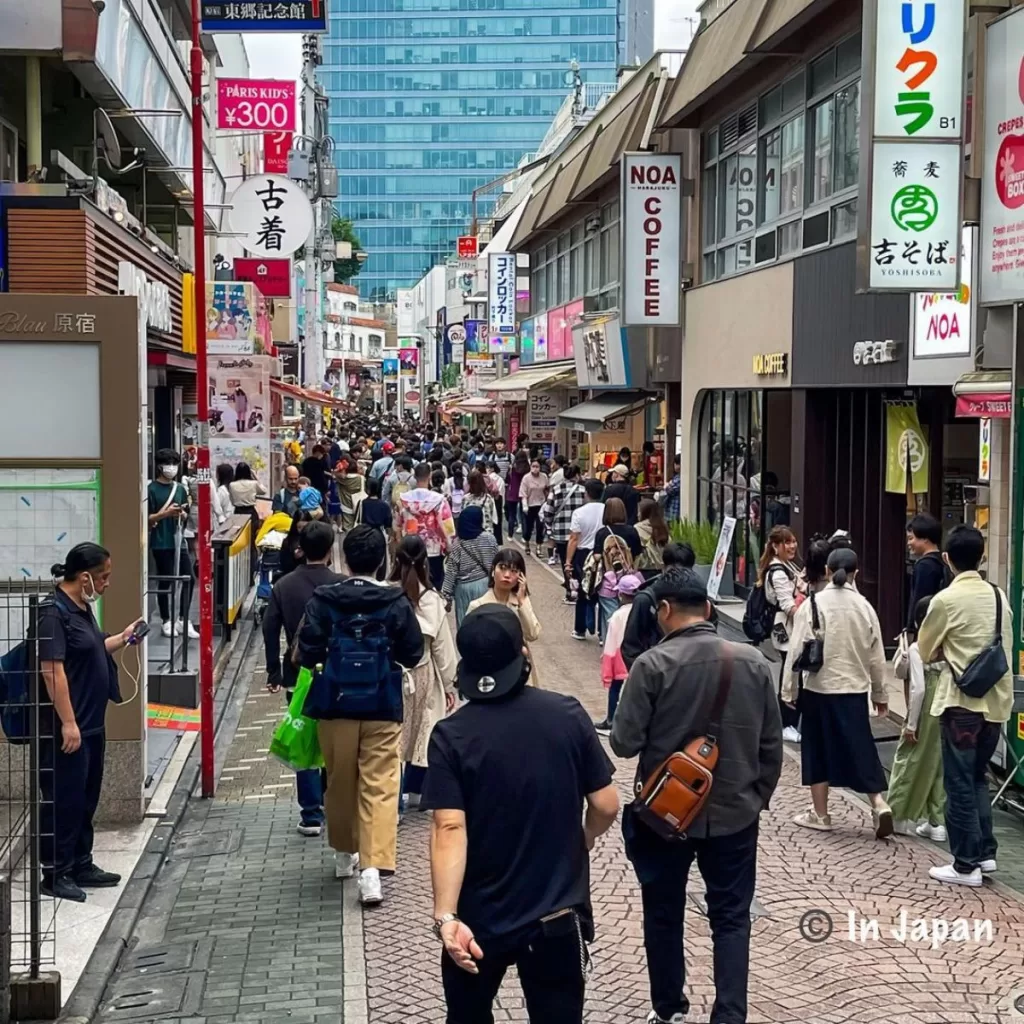 If you're planning to visit Japan, a trip to Harajuku district should also be on your list of top places to visit, especially if you're traveling with family. Harajuku is a n exciting and eclectic neighborhood in Tokyo, known for its unique fashion, trendy shops, and lively atmosphere. It is a must-visit destination for those looking to experience the vibrant youth culture and creativity of Japan.
The district is famous for its vibrant shopping streets, such as Takeshita Street, where you can find an array of trendy clothing boutiques, accessory shops, and quirky souvenir shops. It's the perfect place to find unique fashion pieces, cute character goods, and even cosplay costumes.
The best time to visit Harajuku is during weekends or holidays when the streets are filled with fashionable locals and tourists alike. The district comes alive with vibrant energy and street performances, adding to the lively atmosphere. You can also find various food stalls offering delicious and Instagram-worthy treats, such as crepes, cotton candy, and rainbow-colored snacks.
---
Shinjuku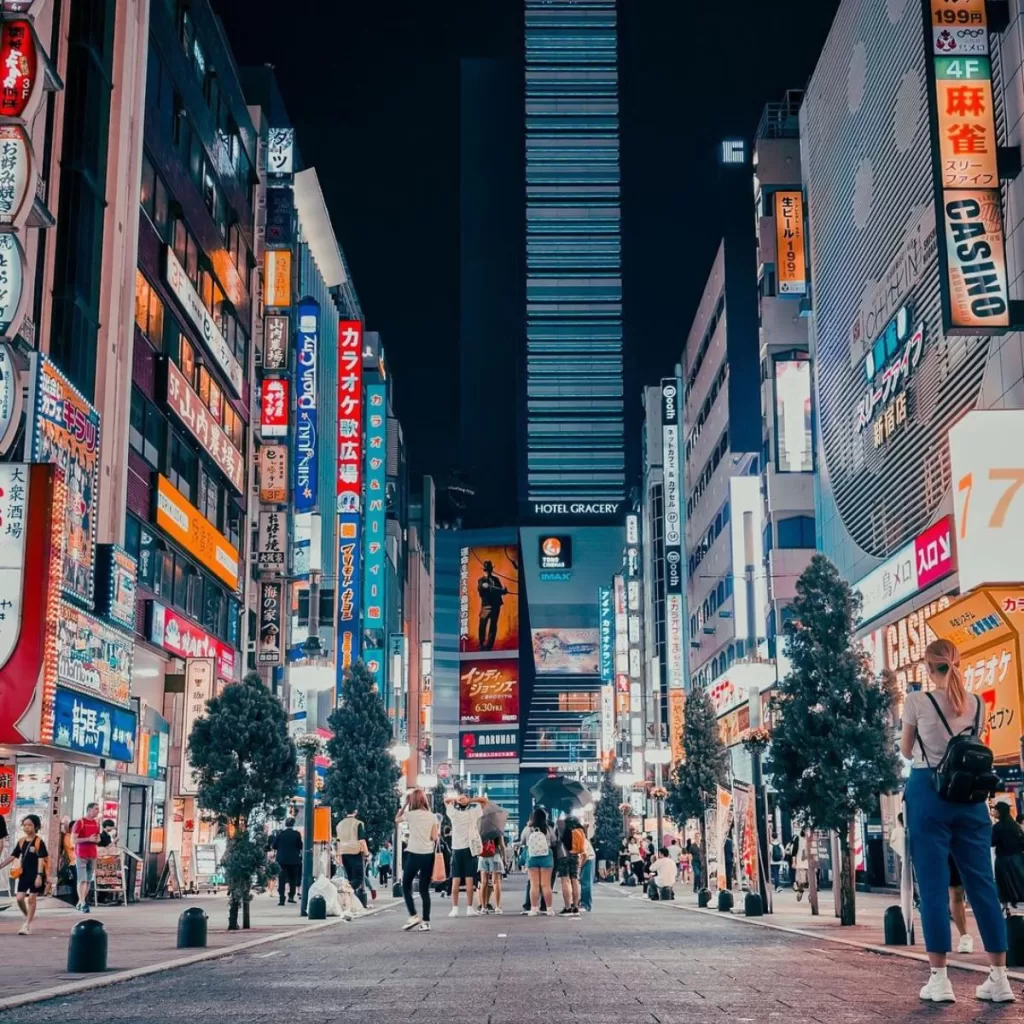 If you're planning your first trip to Japan and you're looking for great places to visit, Shinjuku in Tokyo should be at the top of your list. Shinjuku is one of the most vibrant and exciting spots in Japan, offering a perfect mix of modern attractions, shopping opportunities, and cultural experiences.
One of the main reasons to visit Shinjuku is its iconic skyscraper district. The towering buildings, especially the Tokyo Metropolitan Government Building, offer breathtaking panoramic views of the city. It's a great spot to capture stunning photos and get a bird's-eye view of Tokyo.
For families, Shinjuku Gyoen National Garden is a must-visit. This beautiful and spacious park offers a tranquil escape from the city's hustle and bustle. With its expansive lawns, serene ponds, and blooming gardens, it's the perfect place for a leisurely stroll, picnic, or even a cherry blossom viewing experience during the spring season.
---
Tokyo Skytree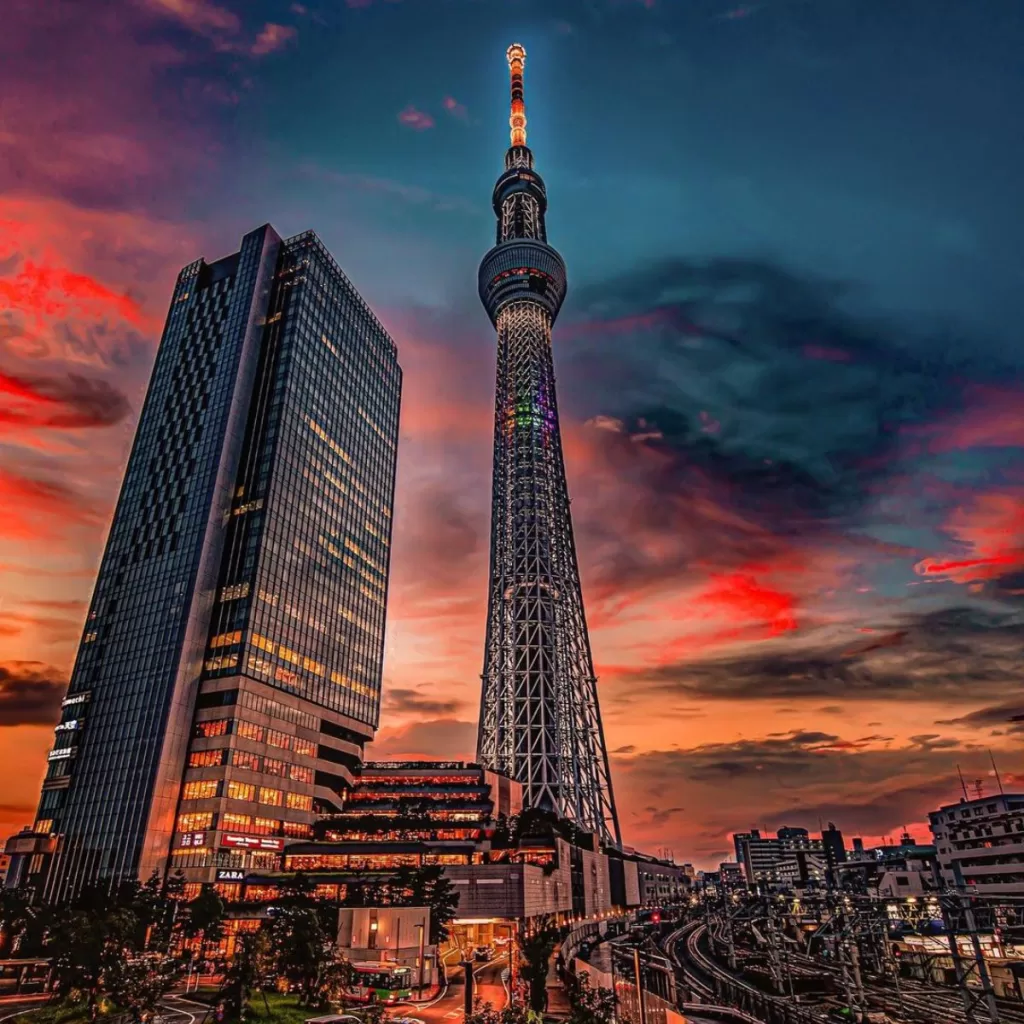 When it comes to must-visit Japan destinations, Tokyo Skytree is at the top of the list for families planning a trip to Japan. Standing at a towering height of 634 meters, Tokyo Skytree is the tallest tower in the country and offers breathtaking panoramic views of Tokyo. It is a remarkable architectural marvel that provides a unique and memorable experience for visitors of all ages.
Japan has many iconic landmarks, and Tokyo Skytree is one that should not be missed. Ascending to the observation deck of Tokyo Skytree allows families to take in the stunning vistas of the cityscape, including famous landmarks such as the Tokyo Tower and Mount Fuji on a clear day. The Skytree offers a fascinating view of the sprawling metropolis, illustrating the modernity and magnificence of Japan.
Tokyo Skytree is not only a sightseeing spot; it also offers various attractions that cater to families. The complex is home to a shopping mall called Solamachi, where visitors can find a wide range of shops, restaurants, and entertainment options. The lower floors of the mall have a kid-friendly theme park called Tokyo Skytree Town, which features interactive exhibits, games, and play areas suitable for children of all ages.
A visit to Tokyo Skytree is one of the best destinations for families on vacation in Japan. The tower offers a unique and educational experience, allowing children to learn about architecture, engineering, and the history of Tokyo.
---
Fushimi Inari Shrine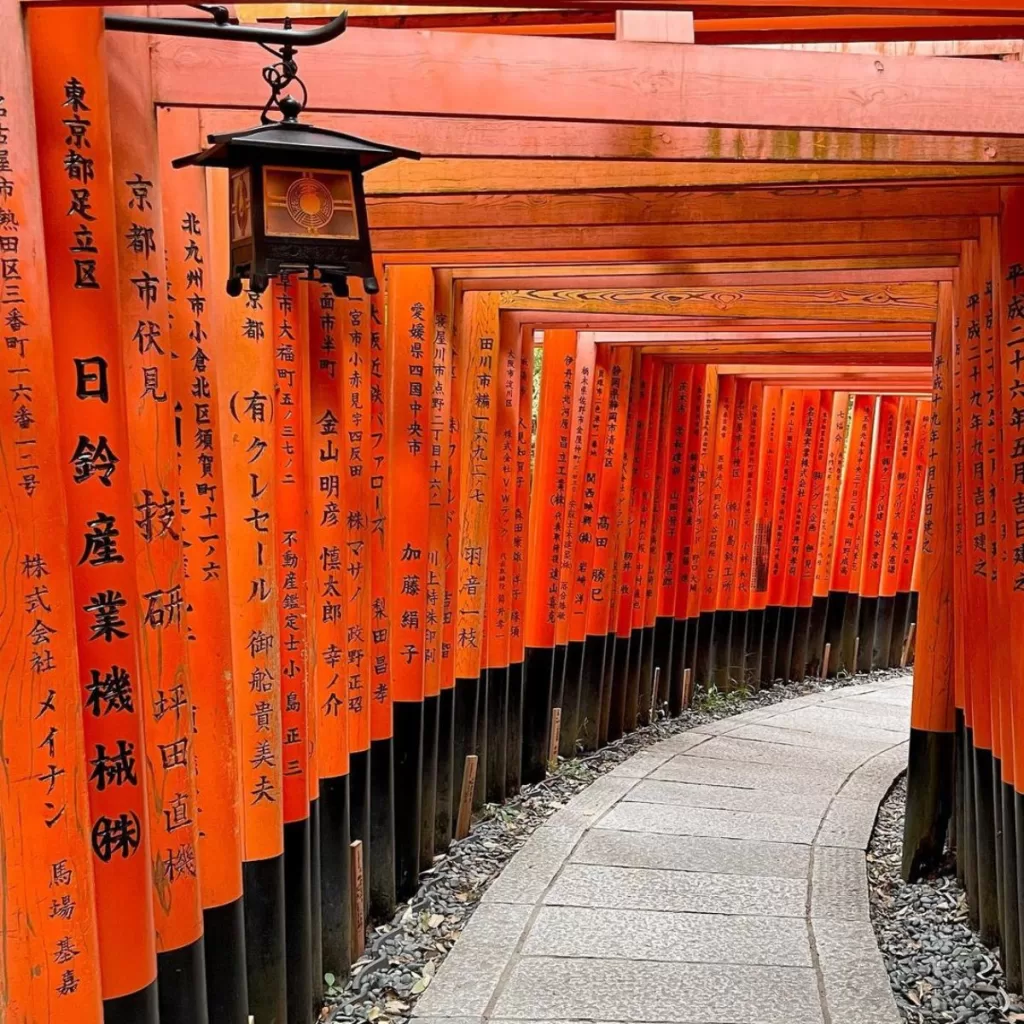 If you're looking for ideal places to visit with your family during a holiday in Japan, I highly recommend you visit Kyoto and make a stop at the Fushimi Inari Shrine. Kyoto, known for its rich cultural heritage and stunning temples, offers a plethora of beautiful places to explore, and Fushimi Inari Shrine is one of its highlights.
Fushimi Inari Shrine is actually one of the most famous and iconic shrines in Japan. It is renowned for its thousands of vibrant torii gates that lead up to the sacred Mount Inari. Walking through this tunnel of torii gates is an incredible and immersive experience for the entire family. Each gate is donated by individuals or businesses, making it a unique and captivating sight.
---
Kinkaku-ji Temple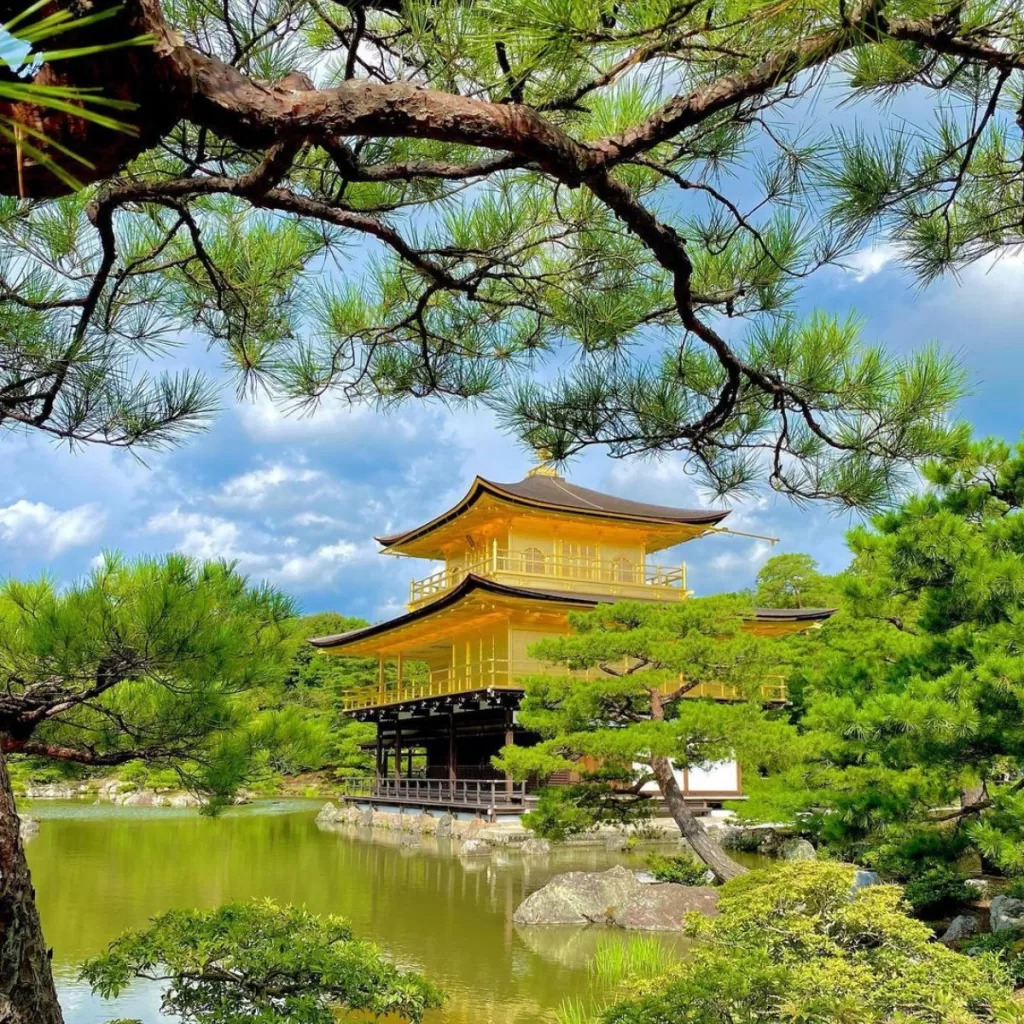 One of the best places to see is Kinkaku-ji Temple in Kyoto. Kinkaku-ji, also known as the Golden Pavilion, is a stunning Zen Buddhist temple set amidst lush gardens and a reflecting pond. It is one of Japan's most iconic and beautiful places, captivating visitors of all ages.
A visit to Kinkaku-ji Temple is an excellent opportunity to immerse yourselves in the rich cultural heritage of Japan. The temple's striking golden exterior, adorned with intricate details, is a sight to behold. This architectural masterpiece offers a unique experience that both adults and kids can appreciate.
---
Arashiyama Bamboo Grove
Located in Kyoto, the Arashiyama Bamboo Grove offers a unique and magical experience that appeals to both adults and kids alike.
Walking through the towering bamboo stalks in the grove creates a sense of tranquility and wonder. The sound of rustling bamboo leaves and the soft filtering of sunlight through the dense canopy create a serene atmosphere that is both captivating and soothing. It's an ideal place for families to take a leisurely stroll and immerse themselves in the natural beauty of Japan.
The Arashiyama Bamboo Grove provides a fantastic photo opportunity for families, with its tall bamboo stalks forming a striking backdrop. Children and adults alike will enjoy capturing these magical moments amidst the lush greenery. It's a setting that lends itself to be the perfect backdrop for cherished family memories.
---
Nijo Castle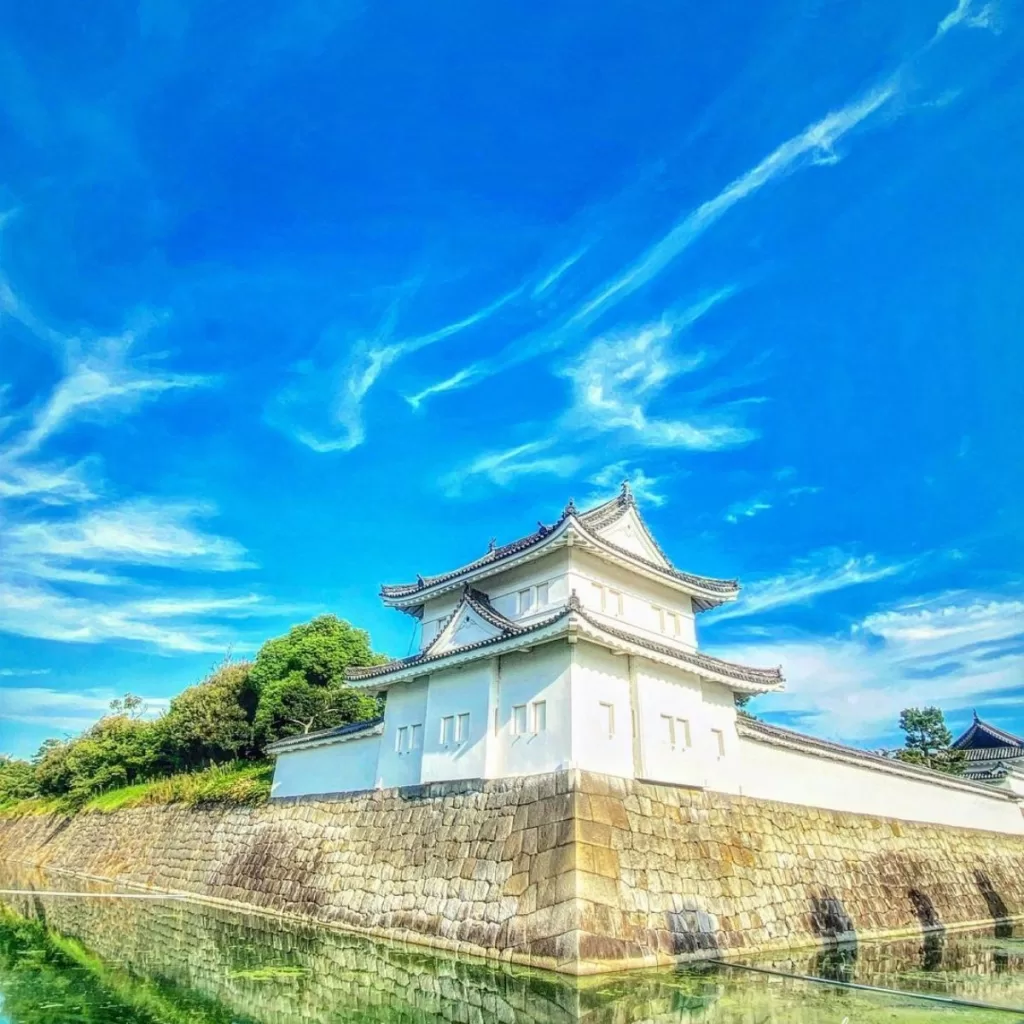 Kyoto offers many destinations that capture the essence of Japan's rich cultural heritage. Exploring these various historical sites and natural wonders will make your family trip to Japan truly unforgettable.
A visit to Nijo Castle is highly recommended. Located in Kyoto, Nijo Castle is a UNESCO World Heritage site and offers a fascinating glimpse into Japan's history and architectural beauty.
Nijo Castle is a perfect destination for families as it combines historical significance with engaging features that cater to both adults and children. The castle's stunning architecture and intricate details are sure to captivate visitors of all ages. It is a wonderful opportunity to learn about the samurai era and immerse yourselves in Japanese history.
---
Kyoto Aquarium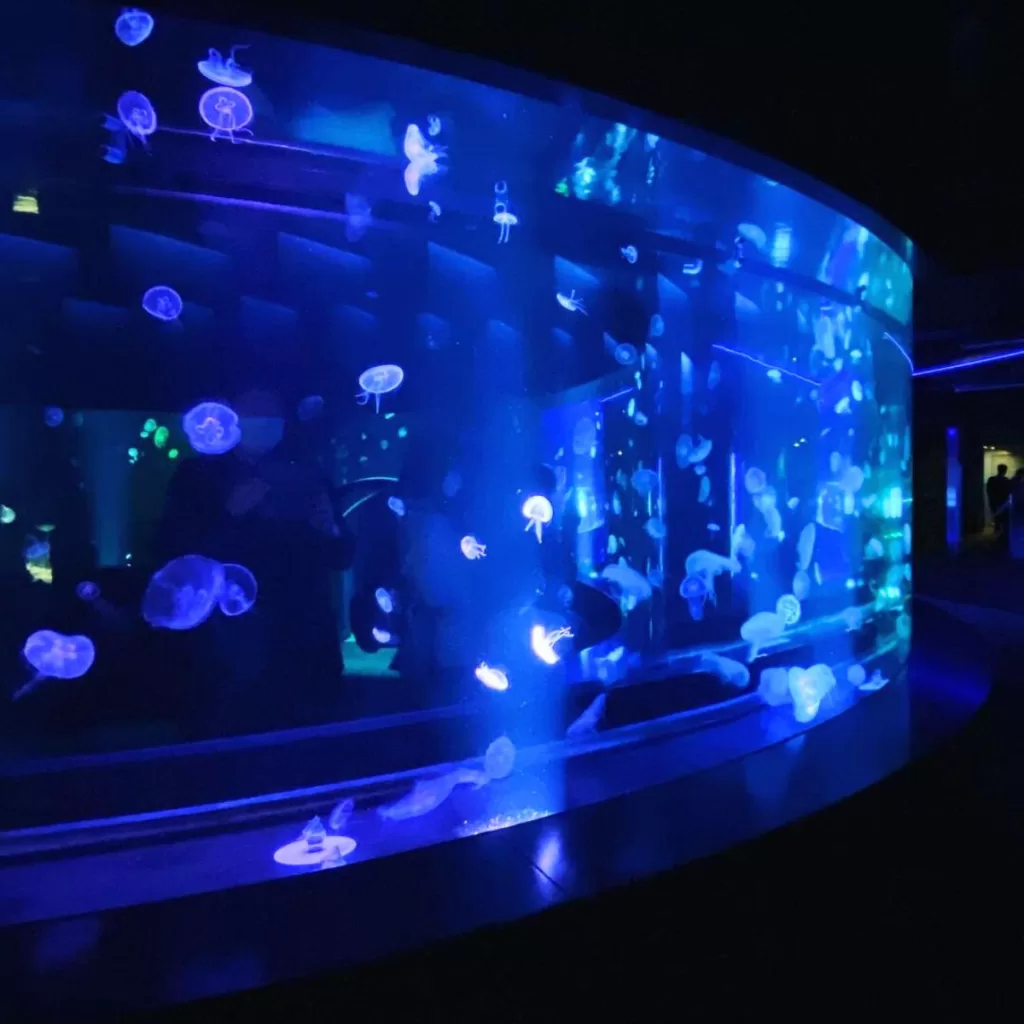 If you're looking for a fun family day trip during your trip in Japan, I recommend visiting the Kyoto Aquarium. Located in Kyoto, the aquarium offers an entertaining and educational experience that caters to both adults and children.
Taking a day trip to the Kyoto Aquarium is a great choice if your family likes marine life and wants to explore the fascinating underwater world. The aquarium is home to a diverse range of aquatic creatures, from colorful tropical fish to majestic sea turtles and playful dolphins. It provides a unique opportunity for your family to observe and learn about marine life up close.
---
Kyoto Railway Museum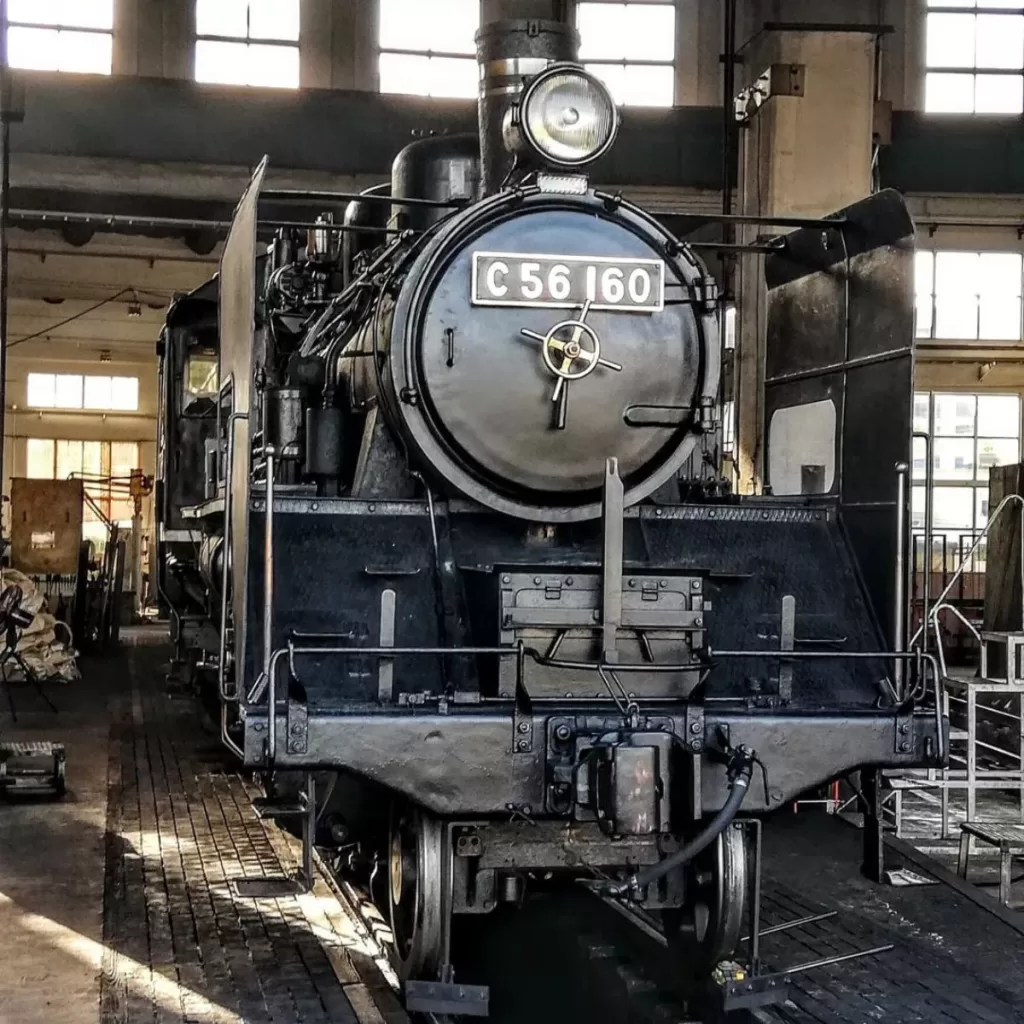 Situated in Kyoto, this museum is a treasure trove for railway enthusiasts and offers a unique and educational experience for visitors of all ages.
The Kyoto Railway Museum is a fantastic destination to learn about the history, technology, and cultural significance of railways in Japan. The museum showcases a wide range of locomotives, including steam trains, bullet trains, and various other historic trains. It's an ideal opportunity for families to dive into the world of trains and gain a deeper understanding of their development and impact on transportation in Japan.
While visiting the Kyoto Railway Museum, you can also take the time to explore the surrounding area. Japan is one of the world's leading countries in terms of railway technology, and Kyoto serves as a hub for train enthusiasts. You can use this opportunity to visit other train-related attractions or take a ride on a scenic railway route to further enhance your family's experience.
---
Kyoto International Manga Museum
If you and your family are fans of manga and anime, a visit to the Kyoto International Manga Museum is a must when exploring Kyoto, a vibrant city of Japan. This museum is a haven for manga enthusiasts and offers a unique experience that caters to visitors of all ages.
The Kyoto International Manga Museum is one of the largest manga museums in the world, showcasing an extensive collection of manga from various genres and time periods. It provides a comprehensive overview of the history and cultural significance of manga in Japan. Exploring the museum's diverse exhibits allows visitors to delve into the captivating world of manga and gain a deeper appreciation for this popular art form.
Families can participate in manga drawing workshops, attend storytelling sessions, and even meet renowned manga artists. These interactive activities provide an opportunity for your family to engage with manga on a creative level and learn about the industry from experts.
---
Kyoto National Museum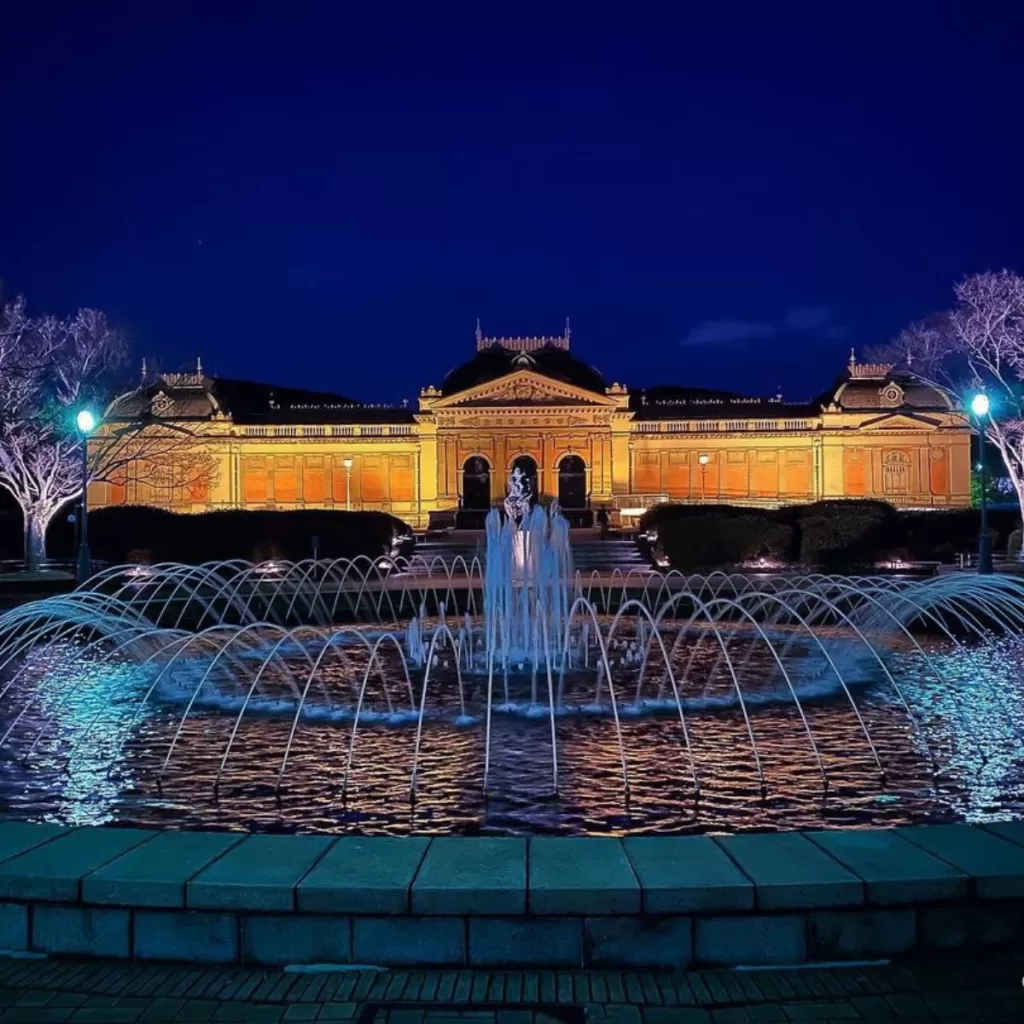 When planning a family holiday in Japan, a visit to the Kyoto National Museum is highly recommended. Located in Kyoto, this museum is a treasure trove of Japanese art and culture, offering a captivating experience for visitors of all ages.
The Kyoto National Museum is renowned for its vast collection of traditional Japanese artworks, including paintings, sculptures, ceramics, and textiles. Exploring the museum's exhibits provides a unique opportunity for families to immerse themselves in the rich history and artistic heritage of Japan.
---
Universal Studios Japan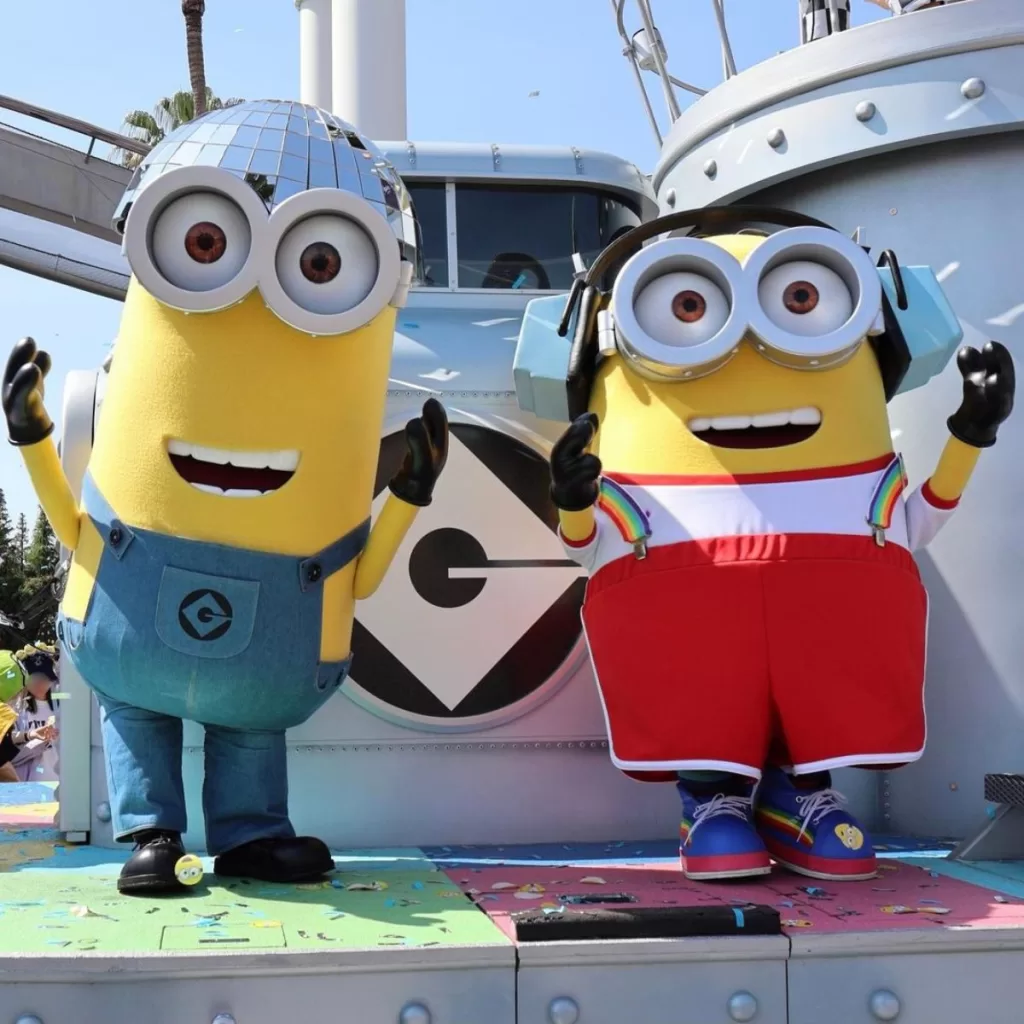 Located in Osaka, Universal Studios Japan offers a thrilling and immersive experience that caters to visitors of all ages. Universal Studios Japan is not only a theme park but also a cultural icon that showcases the best of entertainment and innovation.
With its extensive range of attractions, including thrilling rides, immersive shows, and beloved characters, USJ offers a perfect experience for families seeking excitement and enjoyment.
The park's themed areas, such as The Wizarding World of Harry Potter and Jurassic Park, bring iconic stories and movies to life. Your family can embark on magical adventures, witness spectacular shows, and even try butterbeer in a fully recreated Hogwarts Castle. The attention to detail in these themed areas is extraordinary and ensures an unforgettable experience for fans and non-fans alike.
---
Osaka Aquarium Kaiyukan
Osaka Aquarium Kaiyukan is a popular attraction in Japan, especially for families visiting Osaka. It is one of the largest aquariums in the world, offering a mesmerizing experience as you explore marine life from various regions.
The aquarium's main tank, known as the Pacific Ocean tank, showcases a diverse array of marine creatures, including massive whale sharks, graceful manta rays, playful dolphins, and colorful schools of fish.
The aquarium offers several interactive exhibits that engage and educate visitors. You can touch stingrays and starfish, learn about the behavior and feeding patterns of different marine species, and even watch captivating daily feeding shows. These hands-on experiences make the visit to Osaka Aquarium Kaiyukan both entertaining and educational.
---
Osaka Castle
Osaka Castle is one of the most famous and recognizable landmarks in Japan. Built in the 16th century, it stands tall with its majestic architecture and imposing appearance. Its impressive five-story main tower, adorned with gold accents, is a sight to behold and offers panoramic views of the surrounding area from its observation deck.
A visit to Osaka Castle is a fantastic opportunity for families to delve into Japan's rich history and experience the grandeur of a feudal-era castle. With its iconic architecture, beautiful grounds, and cultural experiences, a visit to Osaka Castle promises to be an enriching and memorable experience for families.
---
Dotonbori District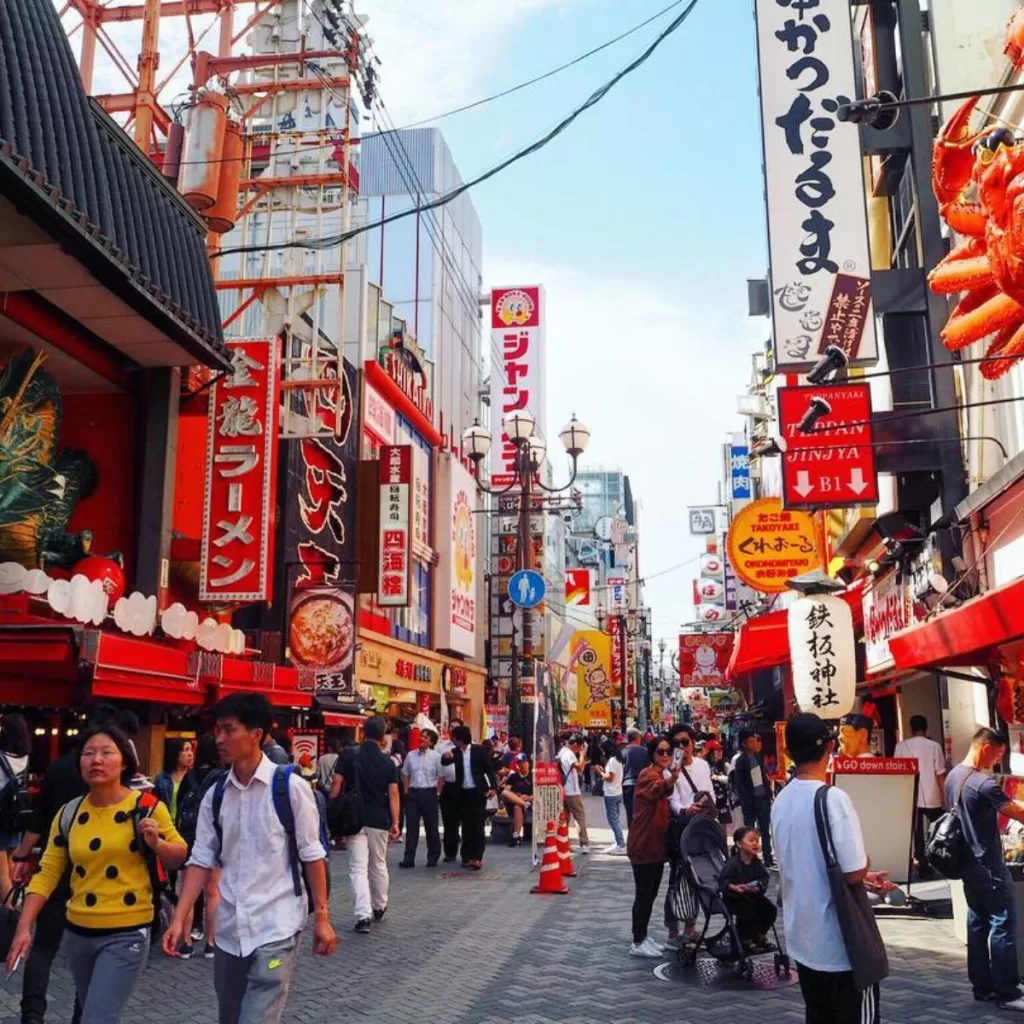 Dotonbori is famous for its spectacular neon signs and billboards that line the streets, creating a dazzling and lively atmosphere. The area is particularly captivating during the evening when the lights come alive, making it a fantastic sight for families to experience.
Dotonbori is renowned for its diverse food scene and is often considered a food lover's paradise. Families can explore the numerous street food stalls, restaurants, and eateries that serve local specialties such as takoyaki (octopus balls), okonomiyaki (savory pancakes), and sushi. It's a chance to sample a variety of delicious dishes and immerse yourselves in the culinary culture of Japan.
Alongside the culinary delights, Dotonbori offers a range of shopping and entertainment options. Families can browse through themed shops, find unique souvenirs, and even visit large department stores for a complete shopping experience.
---
Tennoji Zoo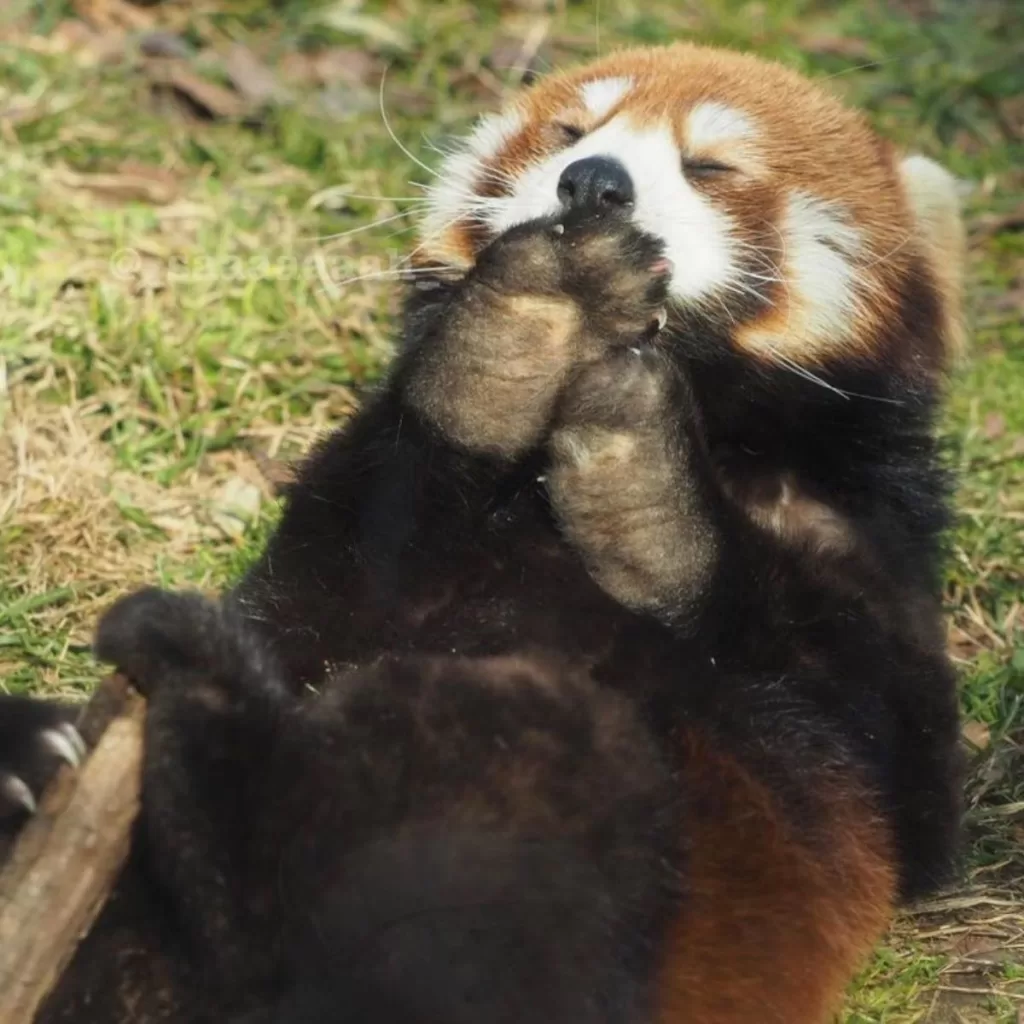 A visit to Tennoji Zoo is a great choice for families looking to explore Japan's wildlife and enjoy a day of outdoor fun.
Tennoji Zoo is home to a wide variety of animal species from around the world. From majestic elephants and playful monkeys to exotic birds and fascinating reptiles, families can encounter a range of wildlife up close.
The zoo's diverse exhibits offer educational opportunities for children to learn about different animal habitats and conservation efforts.
---
Umeda Sky Building
The Umeda Sky Building is known for its distinctive twin towers connected by a futuristic observation deck. The design of the building itself is an architectural marvel, offering a blend of modern aesthetics and innovative engineering.
Families can marvel at the impressive structure as they approach and enter the building. The highlight of the Umeda Sky Building is its "Floating Garden Observatory" located on the top floors. Families can take an elevator to the observation deck and enjoy panoramic views of Osaka's skyline.
On clear days, you can even see as far as Awaji Island. The observatory provides a unique perspective on the city and its surroundings, making it a memorable experience for all.
---
Nara Park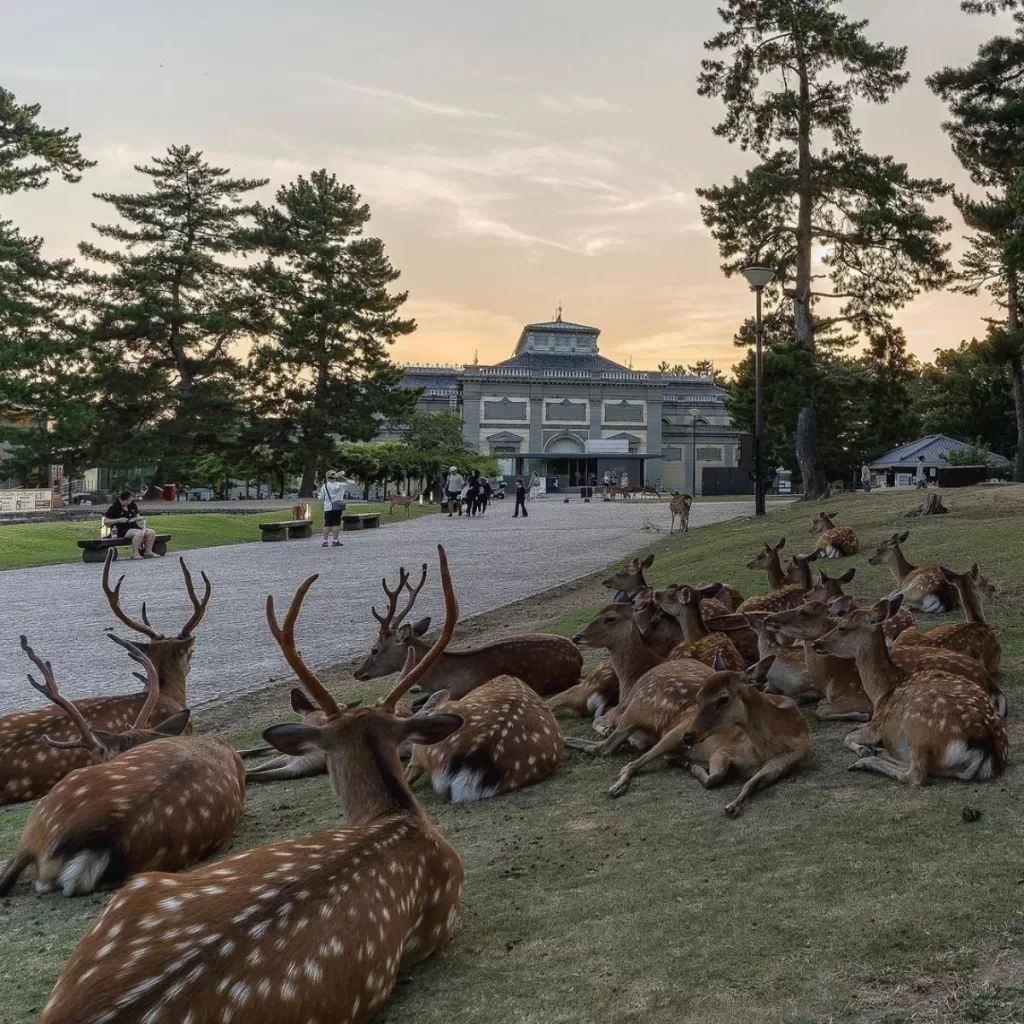 Nara Park is famous for its free-roaming deer, which are considered sacred in Japanese culture. These friendly and gentle creatures are a delight to encounter and children will be thrilled to get up close and personal with them. Families can purchase special deer crackers (shika senbei) to feed the deer, creating memorable interactions and photo opportunities.
Nara Park is well-equipped with family-friendly amenities. There are plenty of rest areas, picnic spots, and benches throughout the park for families to relax and enjoy their surroundings.
Additionally, there are souvenir shops and vendors selling snacks and refreshments, so families can take breaks and indulge in local treats while exploring the park.
---
Japanese Alps
The Japanese Alps are a popular destination for winter sports enthusiasts. Families can engage in activities like skiing, snowboarding, and snowshoeing in the well-developed ski resorts located throughout the region. These resorts often offer family-friendly amenities, such as ski schools and children's snow play areas, ensuring that everyone can have a fun and memorable time in the snow.
The Japanese Alps are also famous for their natural hot springs, known as onsen. Relaxing in a soothing onsen is a quintessential Japanese experience that can be enjoyed by the whole family. Many resorts and accommodations in the region have their own private onsen baths, allowing families to unwind and rejuvenate after a day of exploring the mountains.
---
Jigokudani Monkey Park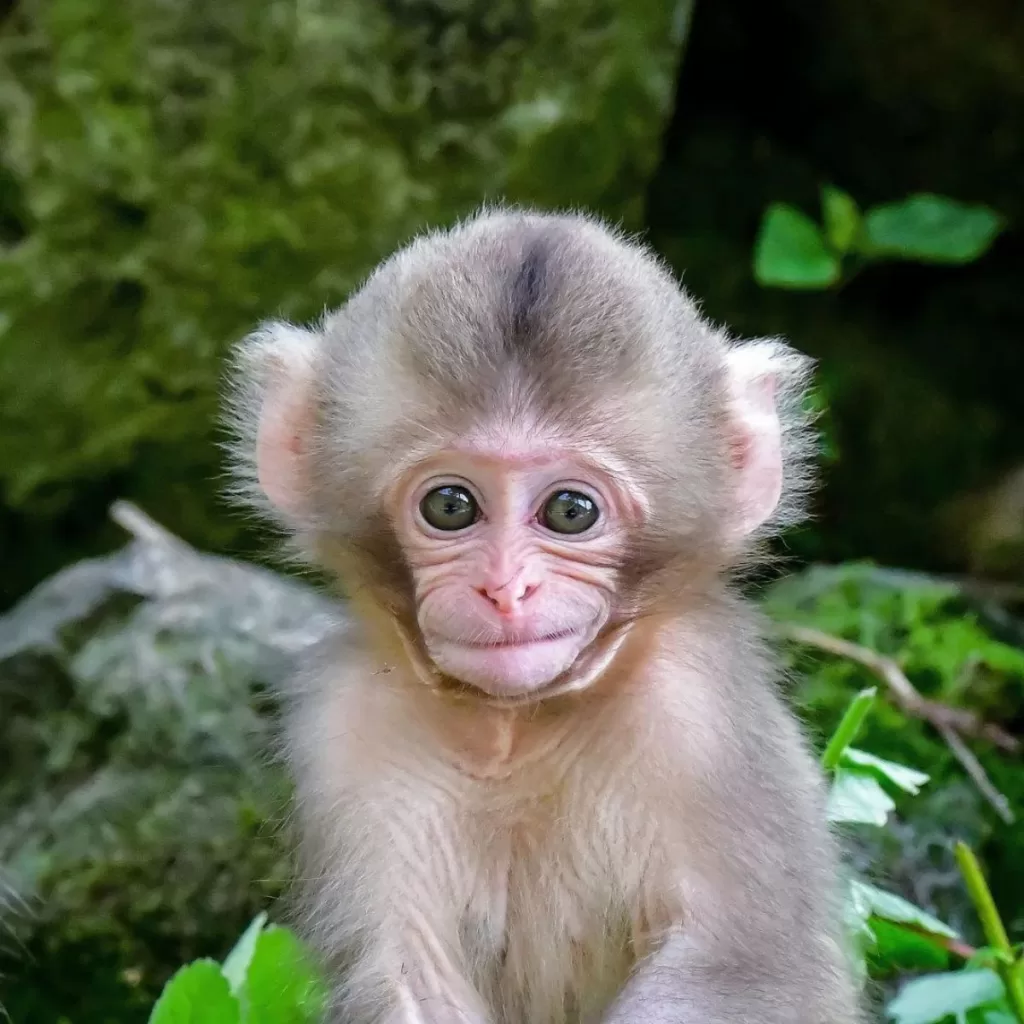 Jigokudani Monkey Park is famous for its resident snow monkeys, also known as Japanese macaques. These monkeys have become accustomed to soaking in the park's natural hot springs, especially during the winter months.
Families can witness these incredible creatures leisurely bathing in the warm waters, providing a fascinating and adorable sight for everyone to enjoy.
Visiting Jigokudani Monkey Park allows families to learn more about Japanese macaques and their behavior. Information boards and guided tours provide insights into the monkeys' habits, social structure, and relationship with the park's hot springs. Children can gain a deeper understanding of wildlife conservation and the importance of preserving natural habitats.
---
Itsukushima Jinja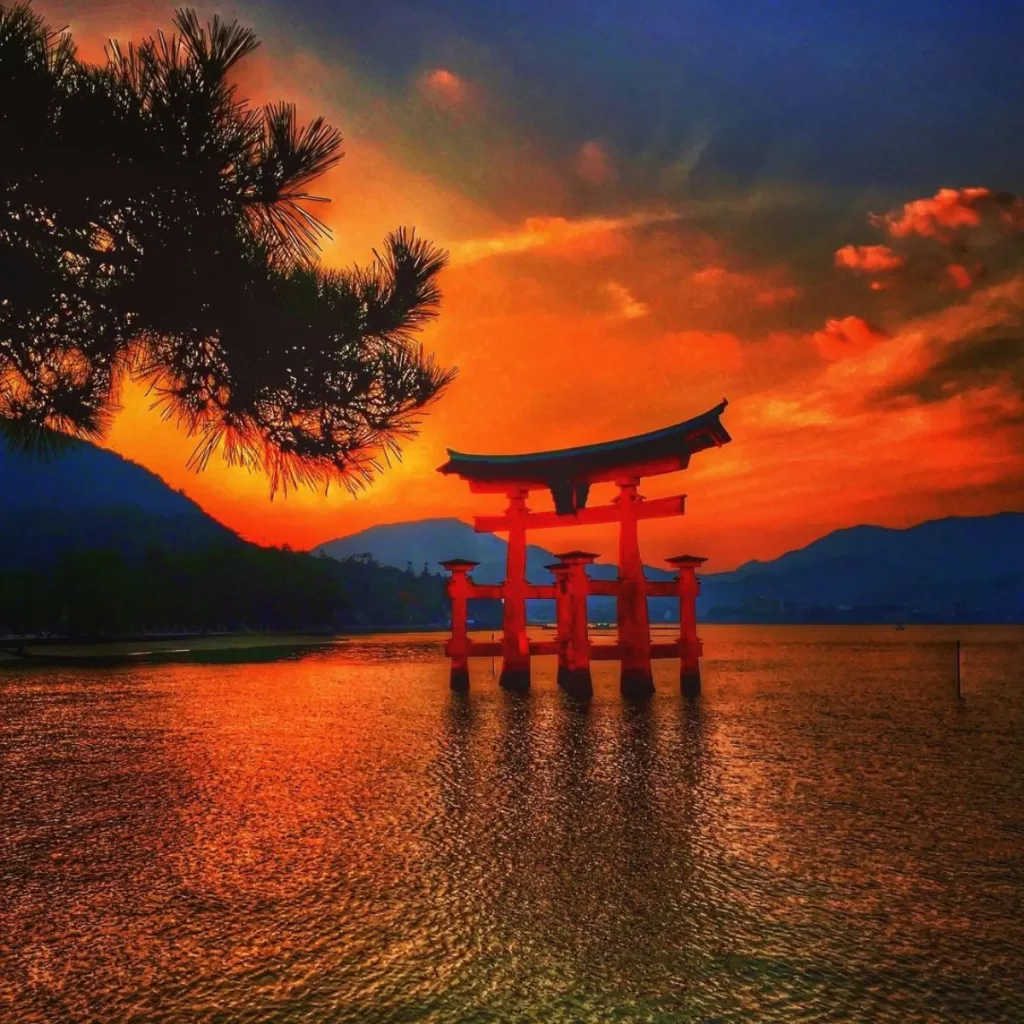 Itsukushima Jinja is renowned for its stunning red torii gate, which appears to float on the water during high tide. It is an iconic symbol of Japan and a sight that will leave a lasting impression on the whole family.
Witnessing the gate and exploring the shrine grounds is a truly memorable experience, especially during sunset when the gate is beautifully illuminated.
Itsukushima Jinja is a UNESCO World Heritage site and has a deep historical and cultural significance in Japan. Families can explore the shrine complex, which features elegant architecture, traditional buildings, and serene gardens.
A trip to Itsukushima Jinja offers families the chance to explore Miyajima island itself. The island is known for its tranquil atmosphere, beautiful nature trails, and friendly deer roaming freely. Families can take walks along the shoreline, hike up to Mount Misen for panoramic views, or enjoy a picnic in the island's scenic parks.
---
Kiyomizu-dera
A visit to Kiyomizu-dera, a UNESCO World Heritage site located in Kyoto, offers families a chance to immerse themselves in Japan's rich cultural heritage and experience the beauty of a traditional Buddhist temple.
Kiyomizu-dera is renowned for its impressive wooden structure that seems to defy gravity. The temple's main hall stands on a steep hillside and is supported by a vast wooden scaffold without the use of any nails.
Families can marvel at the intricate craftsmanship and unique design, appreciating the architectural brilliance of ancient Japan.
From the temple's spacious wooden terrace, families can enjoy breathtaking panoramic views of the surrounding area, including Kyoto's cityscape and the lush Higashiyama mountains.
Kiyomizu-dera offers cultural experiences that can deepen a family's understanding of Japanese traditions. Families can participate in rituals such as omikuji (fortunes), writing wishes on wooden plaques, or trying out a tea ceremony at one of the tea houses within the temple grounds. These activities offer a glimpse into the spiritual and cultural practices of Japan.