The Best Natural Hot Springs in Japan are renowned for their therapeutic properties and immersive cultural experiences. Japan is blessed with various natural springs, known as "onsen," that attract visitors seeking relaxation, rejuvenation, and a deeper connection with nature. Take a look at our compilation of the top 12 natural hot springs in Japan.
Hakone
Hakone is one of the most popular onsen towns in Japan, located just a short train ride from Tokyo. It sits in the Fuji-Hakone-Izu National Park, surrounded by beautiful nature and views of Mt. Fuji on a clear day.
Hakone has numerous ryokans and resorts with hot spring baths fed by the natural thermal waters of the area. Some notable onsens in Hakone include the large public baths at the historic Hakone Kowakien Yunessun and the more traditional hot spring baths at luxury ryokans like Hakone Ginyu.
Make sure to also check out the Hakone Open-Air Museum and relax in a steaming outdoor bath while enjoying contemporary art. The natural minerals and alkaline pH of Hakone's thermal waters are said to aid relaxation and be therapeutic for skin conditions.
---
Beppu
Beppu on the island of Kyushu is sometimes called the "Las Vegas of Onsens" because of its thriving hot spring resort town atmosphere. The geothermal waters here are some of the hottest in Japan.
Popular hot springs areas include the eight unique sand baths of Shoningahama Beach and the jigoku or "hells" of Beppu which are boiling hot springs perfect for viewing rather than bathing. The water emerges from Beppu's volcanic geology at temperatures hot enough to be used for cooking eggs!
Some top onsen resorts in Beppu include Takegawara Onsen with historic wooden bathhouses and Suginoi Hotel with large modern bathing facilities. Beppu is ideal for enjoying a variety of hot spring types.
---
Kinosaki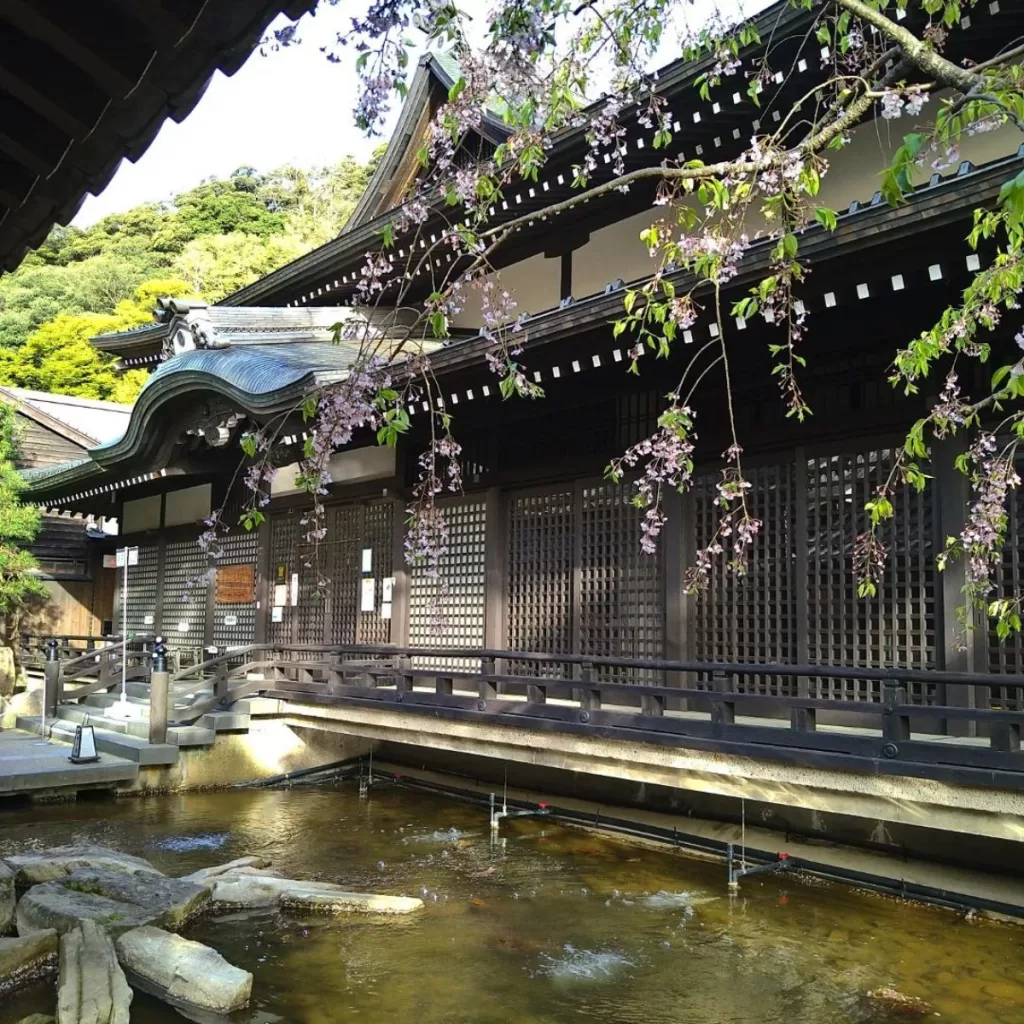 Kinosaki Onsen is a quaint hot spring town built along a willow-lined river on the coast of the Sea of Japan. It is one of Japan's best onsen destinations with rows of traditional ryokan inns featuring their own delicious culinary specialties along with relaxing hot spring baths.
Visitors stroll around town in yukata robes and geta sandals, soaking in the seven public bathhouses fed by Kinosaki's mineral-rich waters. Local etiquette involves rotating between the different public baths and finishing with a soak in your ryokan's private bath.
Some top places to stay with lovely onsen in Kinosaki include Nishimuraya Honkan – open since 1854 – and Hotel Taiza with open-air rock baths. Kinosaki Onsen is like taking a dip into old world Japan.
---
Kusatsu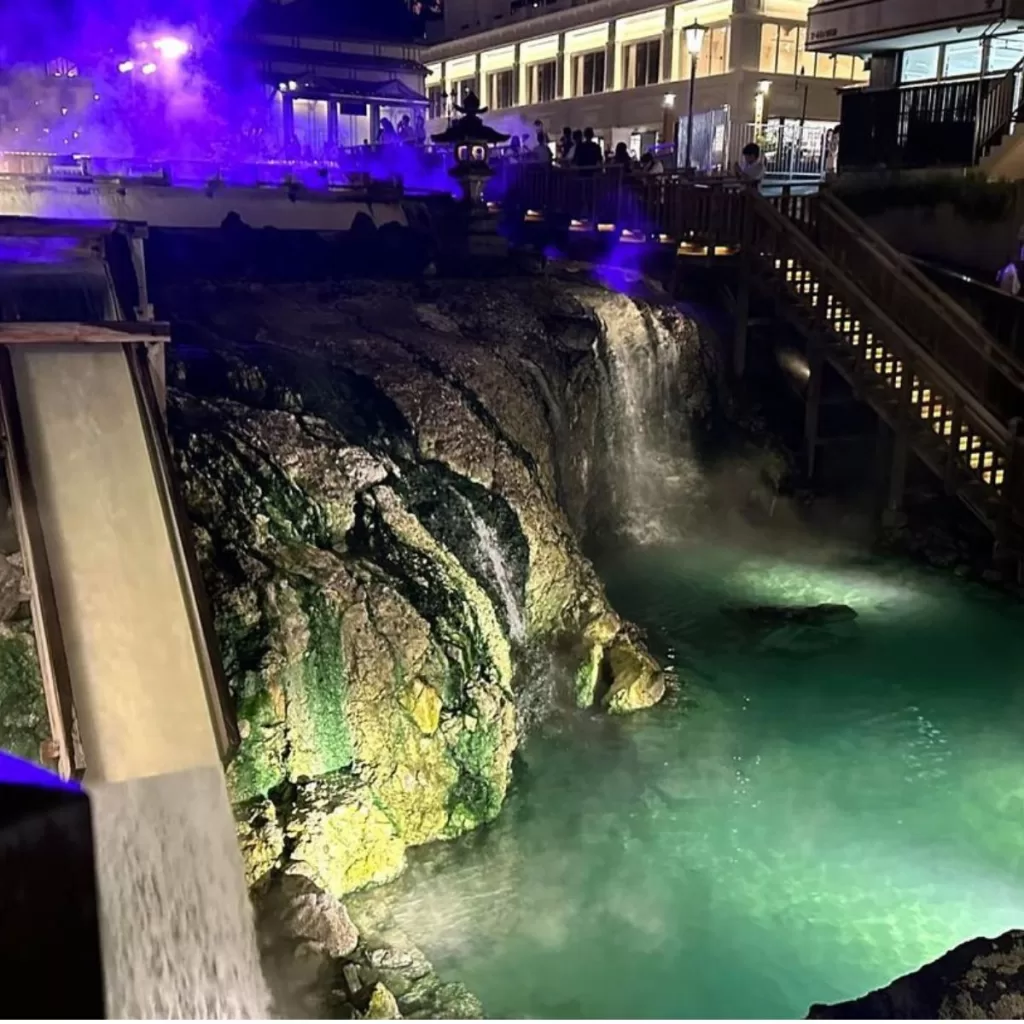 Kusatsu Onsen is one of Japan's most historic and iconic hot spring destinations, located in mountainous Gunma prefecture. Its naturally heated waters are among the hottest in Japan, bubbling up from the yumomi paddling pools at temperatures of over 120F (50C).
The alkaline mineral waters here are a striking yubatake (hot water field) in the town center where the locals chill the waters before piping them topublic bathhouses and hotels. The intense waters are thought to have therapeutic effects.
Some top places to go for a soak in Kusatsu include Sainokawara Rotenburo open-air baths, Shirohatanoyu ryokan, and Goza no Yu public bathhouse. Kusatsu's scenic location surrounded by mountains like Mt. Asama makes it perfect for both relaxation and outdoor activities.
---
Noboribetsu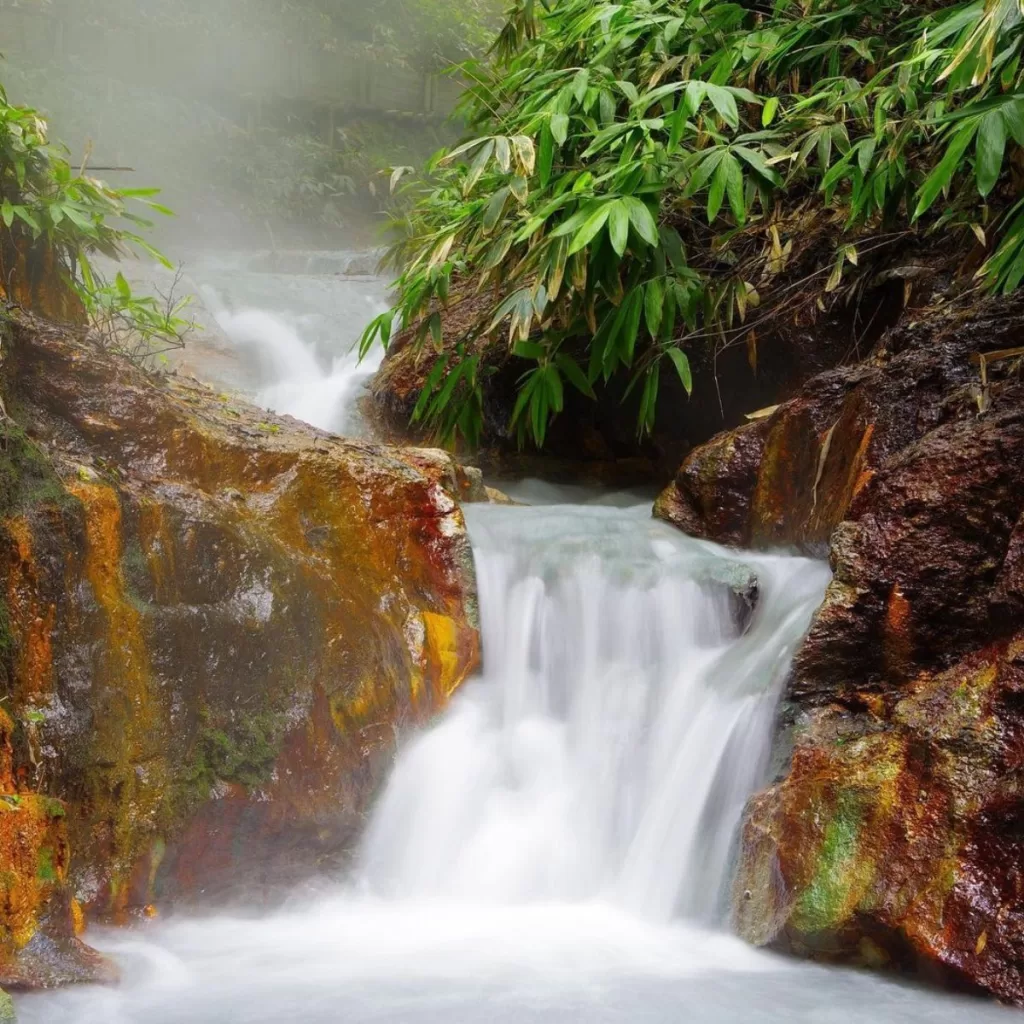 The hot springs of Noboribetsu Onsen on the northern island of Hokkaido contain an extremely high mineral content, lending their waters a distinct milky blue shade. This geothermal area sits within Shikotsu-Toya National Park, known for its scenic volcanoes, lakes, and forests.
The small hot spring town boasts some impressive bathing facilities like Noboribetsu Grand Hotel with its fantastic jigokumushi or "hell-steaming" hot spring source. The Oyunuma nature walk also allows you to encounter the area's bubbling pools and steaming vents up close.
For more soaking options, Jigokudani or "Hell Valley" contains hot springs like the Oyunuma River Natural Footbath to rest your feet after a day of hiking. Noboribetsu Onsen is an ideal spot to experience the richness Hokkaido's volcanic hot springs.
---
Kurokawa Onsen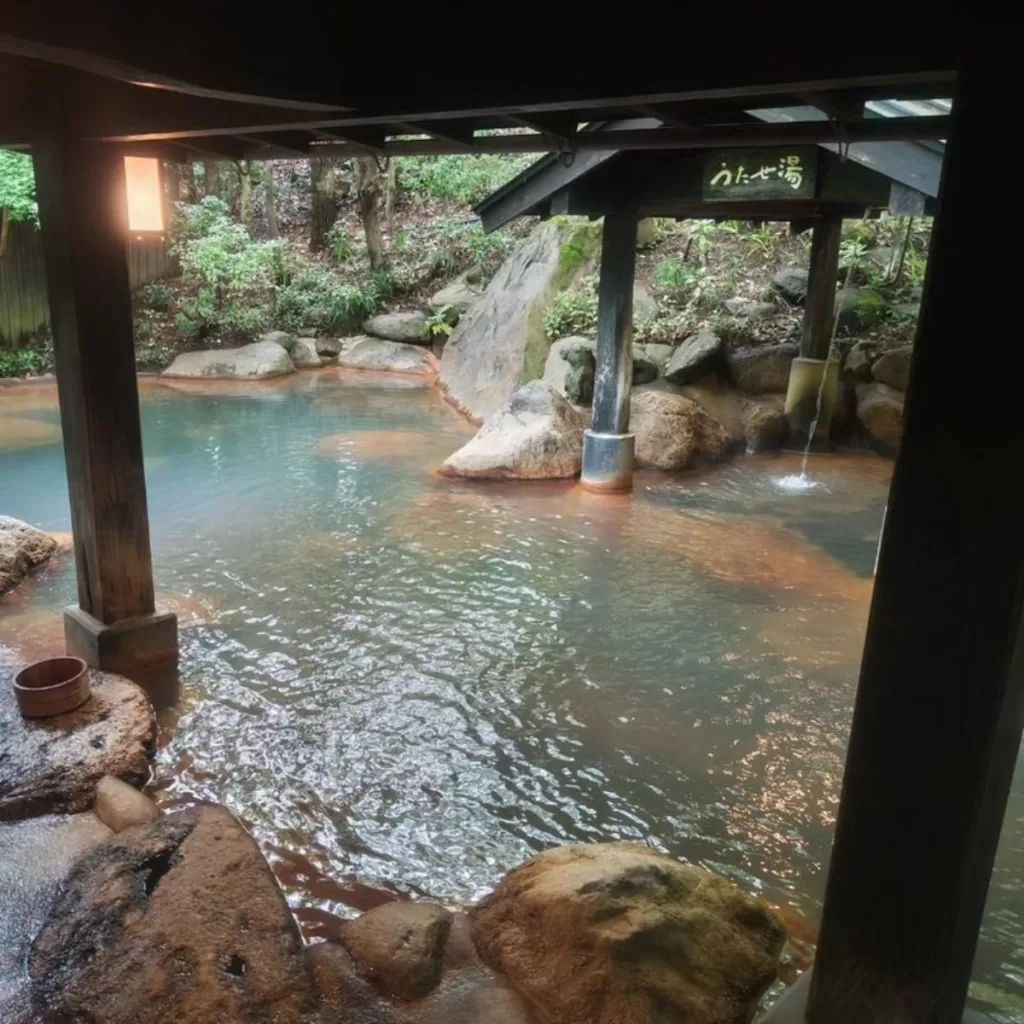 Tucked away in the mountains of Kumamoto, Kyushu, Kurokawa Onsen is often considered one of Japan's most beautiful hot spring towns. Its pristine river valley location is surrounded by towering fir trees and misty, forested slopes.
There are dozens of traditional ryokans here offering open-air baths with views of Kurokawa's stunning natural scenery. The three main public baths mingle mineral waters of different temperatures and viscosities for a varieties of soaking experiences.
Enjoy the restorative powers of Kurokawa's waters at top rated ryokans like Yamasho and Kurokawa Yumanoyu. A unique feature here is the ashiyu or natural foot baths where you can soak your feet in the hot springs and relax while gazing at the river.
---
Yufuin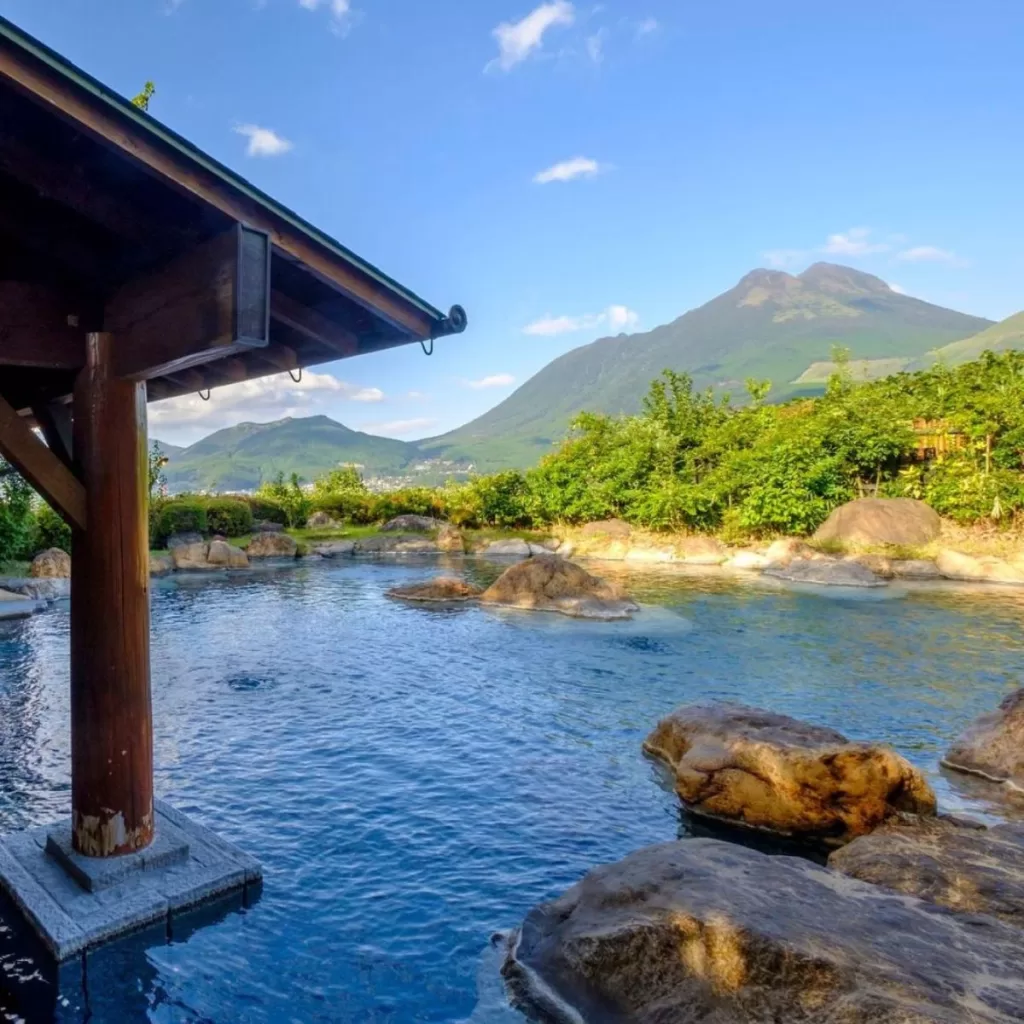 The small, picturesque town of Yufuin lies near Mt. Yufu in Oita prefecture, Kyushu. Its hot spring waters produce a striking layer of steam through the town on cooler days. The varied springs here create both public and private baths surrounded by nature.
Top picks for soaking in scenic Yufuin Onsen include Shitanoyu bathhouse next to Kinrinko Lake, Yufuin Tamanoyu with its mixed gender bathing, and Biyunoyu known for its stunning views from outdoor baths.
Yufuin also offers cafes, boutique shopping, art museums, and hiking in nearby Yufu-dake for exploring between long, relaxing soaks. The town's quiet, artsy vibe contrasts beautifully with the enigmatic natural beauty of its hot springs.
---
Shibu Onsen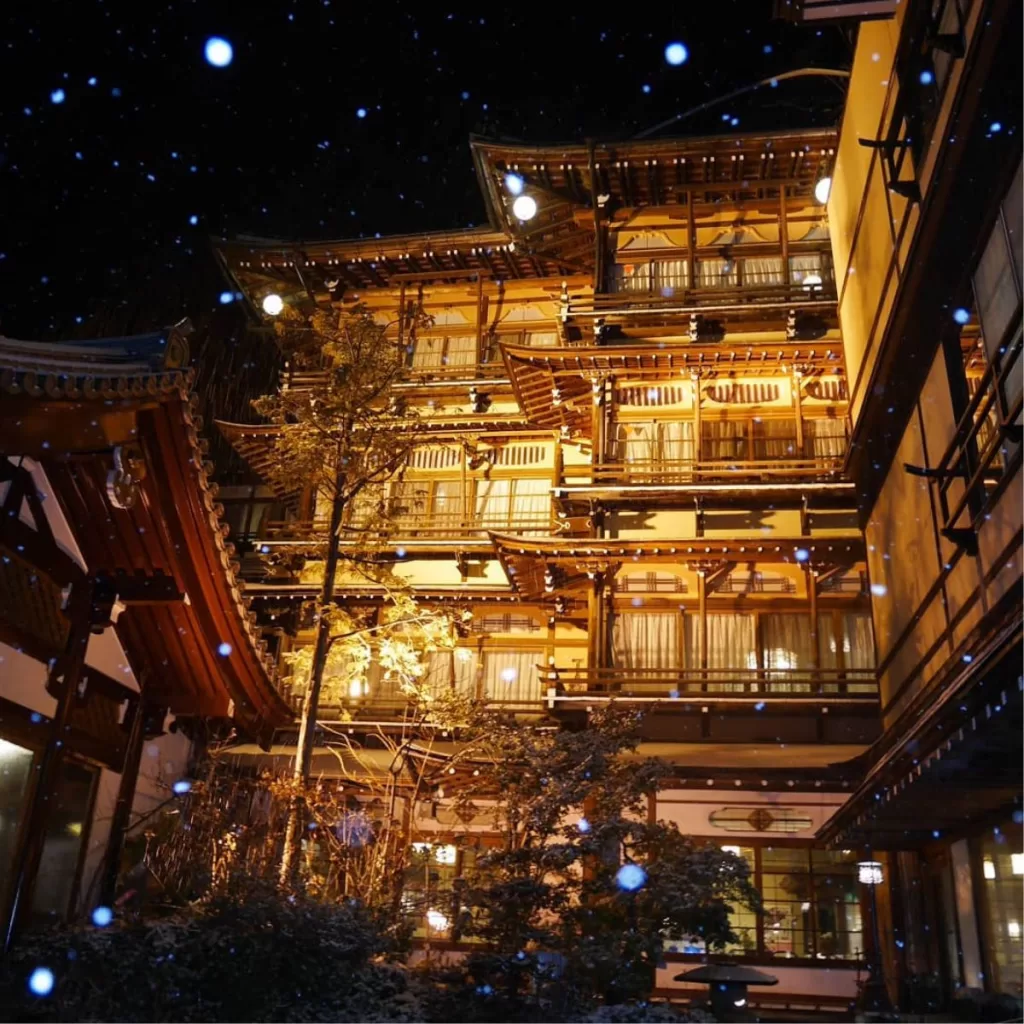 Shibu Onsen is a Japanese hot spring village nestled in the scenic mountains of Nagano prefecture. Renowned as one of the best onsen in Japan, Shibu Onsen offers a truly authentic and immersive experience into Japanese culture and traditions.
Historic hot springs with bathhouses located near Jigokudani "Hell Valley" in Yamanouchi, Nagano. Known for its rows of wooden ryokans.
Beyond the rejuvenating hot springs, Shibu Onsen offers an opportunity to delve into Japanese culture. Visitors can rent traditional yukata robes and wooden geta sandals, taking part in the practice of "onsen hopping," where one visits multiple baths while exploring the village. The locals are friendly and welcoming, often sharing insights into local customs and traditions, creating a truly immersive experience.
---
Nozawa Onsen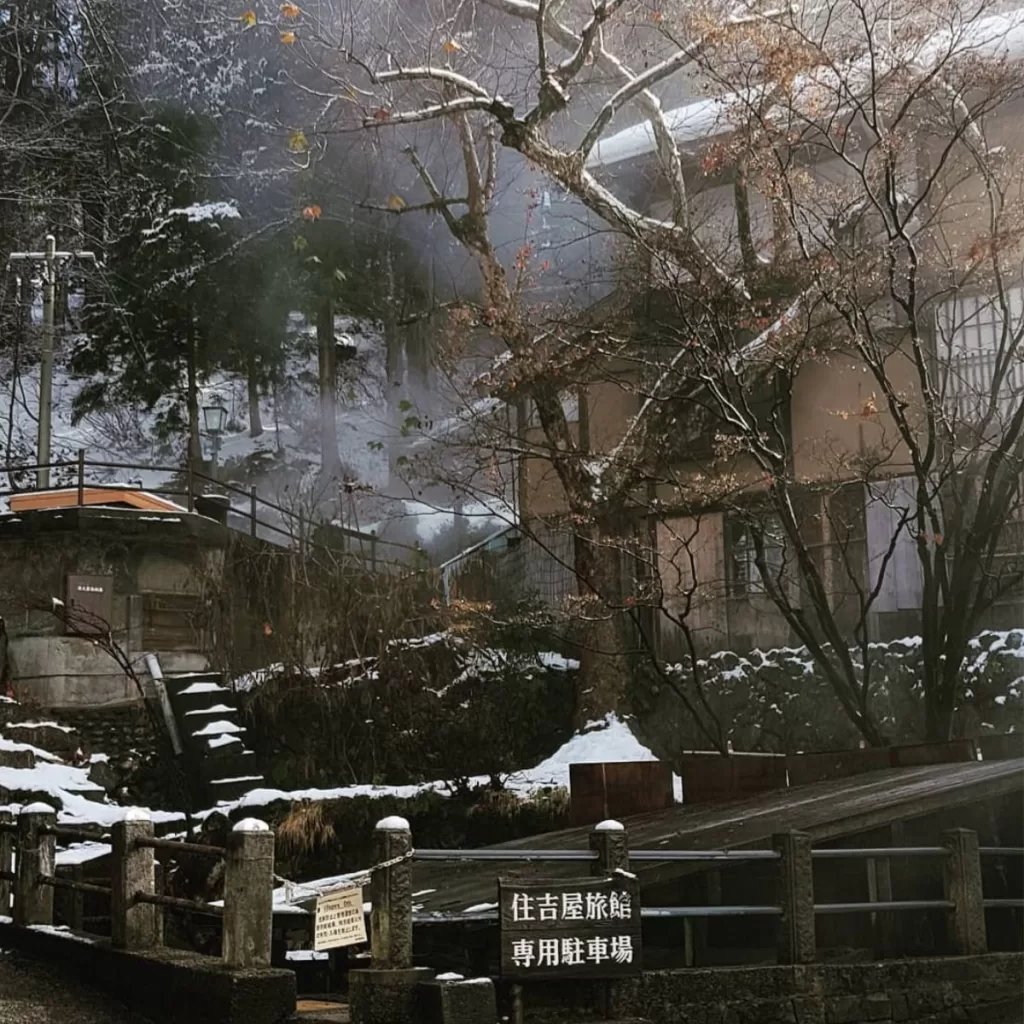 Nozawa Onsen is a charming Japanese-style hot spring village located in Nagano prefecture, known for providing an authentic onsen experience that is deeply rooted in Japanese culture. With its traditional architecture, historic charm, and abundant hot springs, Nozawa Onsen offers visitors a unique opportunity to immerse themselves in the rich traditions of Japan.
The onsen experience in Nozawa Onsen is truly unparalleled. The village is home to 13 public hot spring baths, each with its own distinct character and healing properties.
Whether you prefer the soothing outdoor rotenburo baths or the serene indoor baths, the thermal waters sourced from the surrounding mountains provide a rejuvenating and relaxing experience.
---
Nyuto Onsen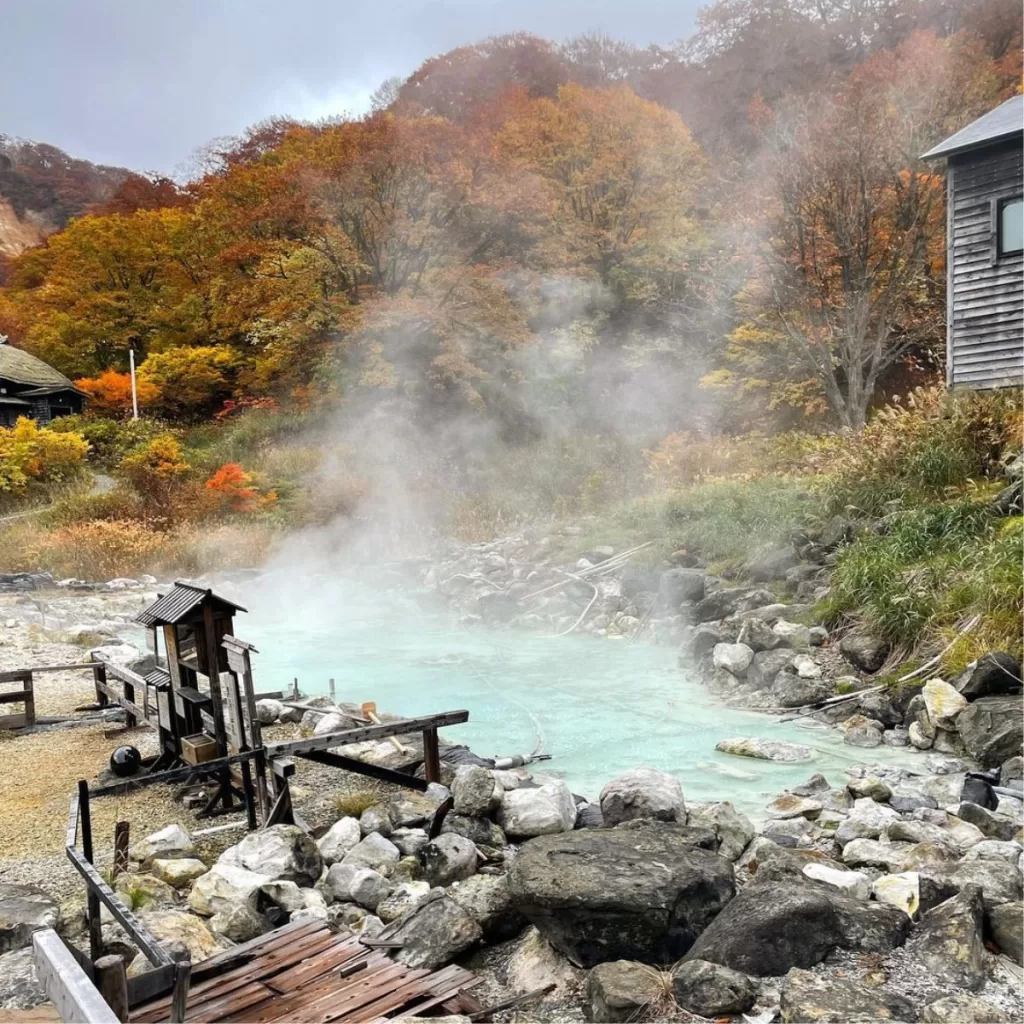 With its secluded location and tranquil atmosphere, Nyuto Onsen is a haven for those seeking a truly authentic and rejuvenating onsen experience.
Renowned for its collection of traditional onsens, Nyuto Onsen showcases the unique charm and beauty of Japan's hot springs. The region is home to several ryokans that provide access to these natural thermal baths, each with its own distinct character and healing properties.
Nyuto Onsen is often considered one of the best Japanese onsen destinations due to its commitment to preserving traditional practices and providing authentic experiences.
Visitors can enjoy not only the therapeutic benefits of the onsens but also the cultural nuances of Japanese hospitality. The Japanese inns in the area offer traditional Japanese accommodations, where guests can sleep on futon mattresses and enjoy delectable kaiseki meals prepared with locally sourced ingredients.
---
Koganezaki Furofushi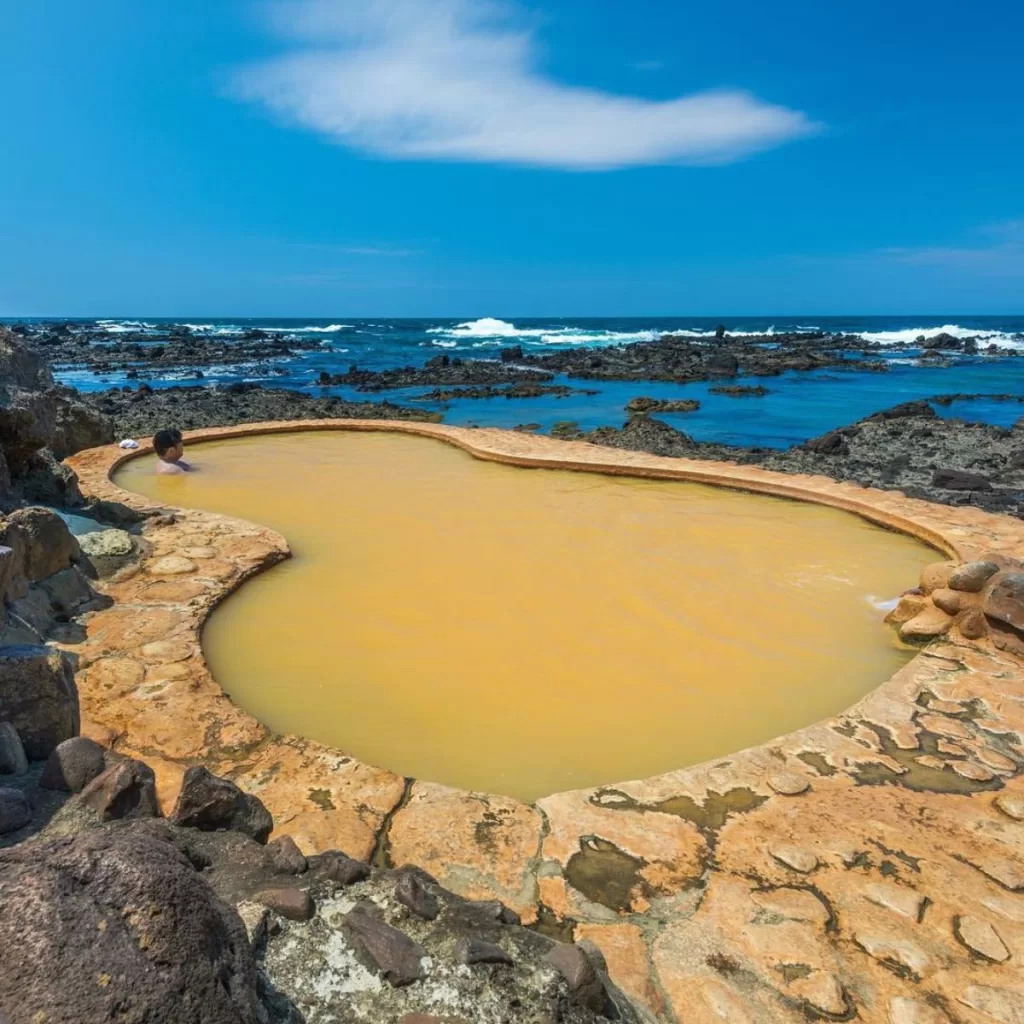 Koganezaki Furofushi is a remarkable Japanese style outdoor bath located on the picturesque Kii Peninsula. It is highly regarded and frequented by both locals and tourists, offering a quintessential and authentic onsen experience that resonates deeply with Japanese people.
The allure of Koganezaki Furofushi lies in its breathtaking setting overlooking the sparkling Pacific Ocean. The outdoor bath is nestled on a cliff, providing a stunning panorama of the rugged coastline and pristine waters. This serene and awe-inspiring backdrop enhances the overall experience, allowing visitors to immerse themselves in nature's beauty while indulging in the hot spring waters.
The design of Koganezaki Furofushi reflects the traditional Japanese style, utilizing natural materials such as wood and stone to create an atmosphere of tranquility and harmony.
---
Ginzan Onsen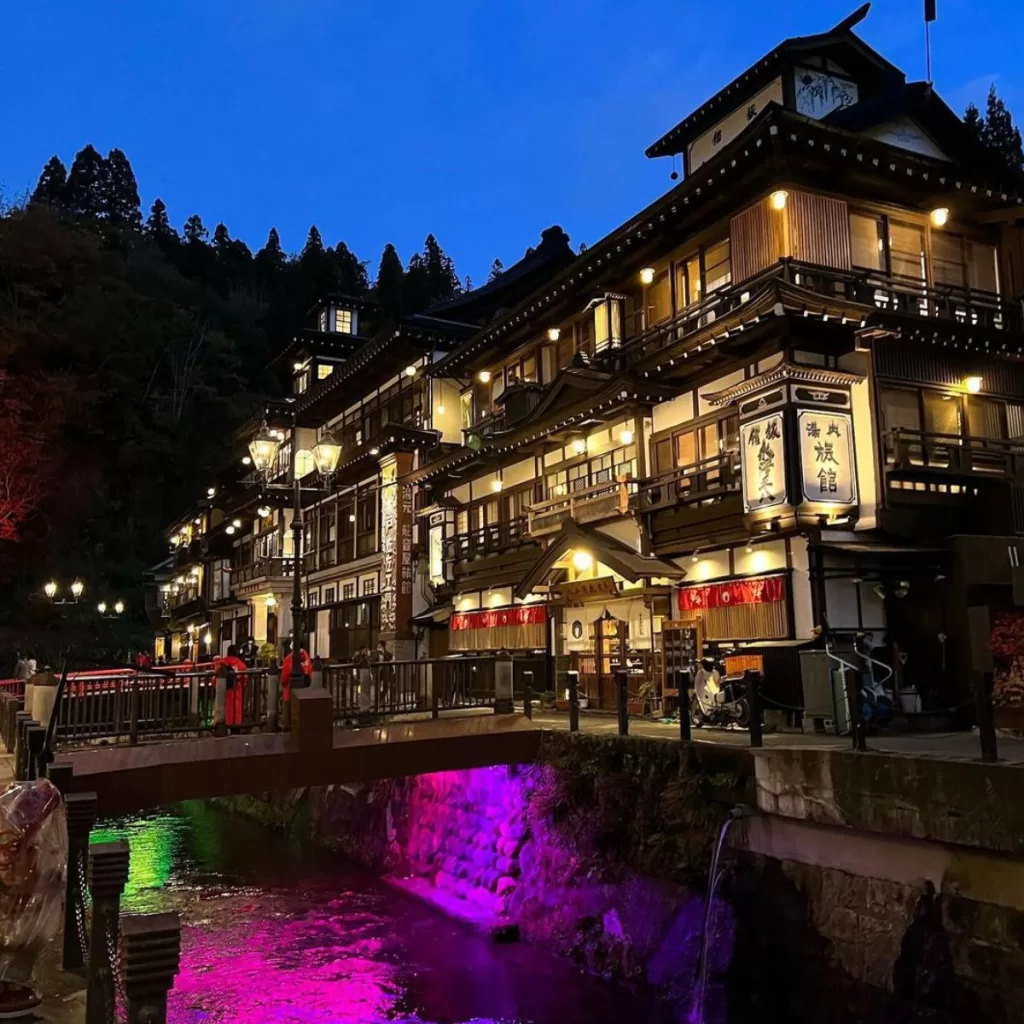 With its preserved and nostalgic atmosphere, Ginzan Onsen offers visitors a glimpse into the traditional onsen culture that has captivated people for centuries.
Ginzan Onsen offers a delightful blend of traditional Japanese onsen culture, architectural beauty, and natural splendor. With its historic ryokans, charming cobblestone streets, and abundant hot springs,
Ginzan Onsen presents an enchanting and authentic onsen experience that is both relaxing and visually captivating. It is a destination that showcases the enduring appeal and allure of onsens in Japan.